Cupcake, cupcake, oh how I love thee. The wonderful scent of baking cake, mixed with vanilla and spices. Your lovely, beautiful, frosting, cascading over the top of pure, moist cake.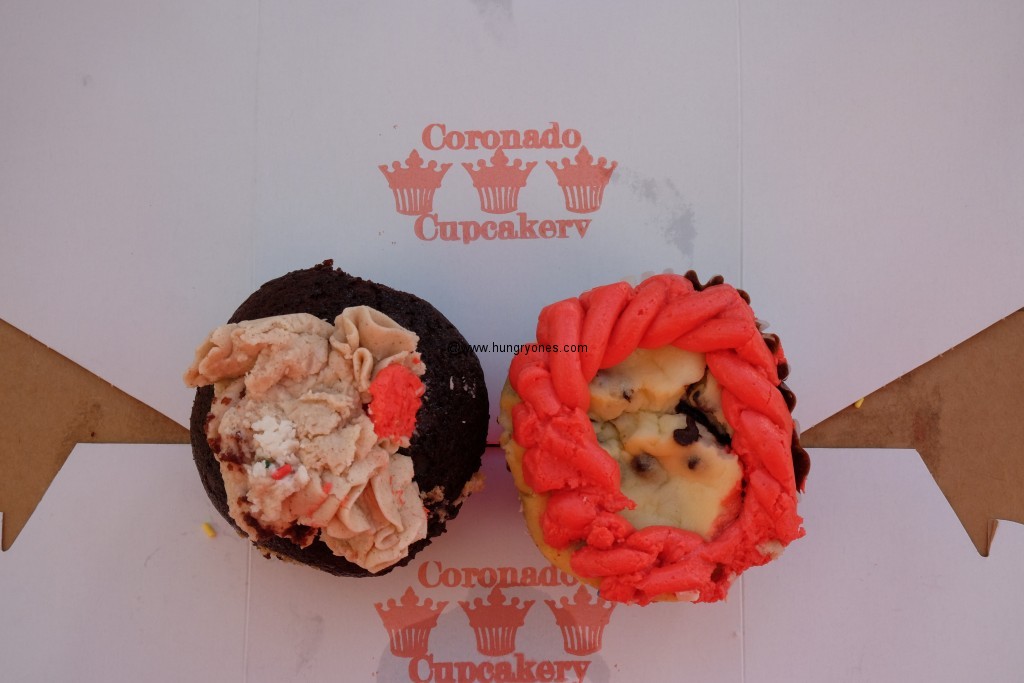 The smooth, creamy cinnamon, cheesecake frosting combined with Mexican chocolate cake, melts in my mouth and warms my body, this one's Mexican Maria. Pink cheesecake frosting surrounds the top and is followed by chocolate, cheesecake cake and chocolate chips. My taste buds do a back flip of happiness, this one's Black bottom Betty.
Black bottom Betty and Mexican Maria are my picks this time around. Happy Birthday to me! This is the only place I buy Birthday cupcakes, you can't beat perfection.