Edgars: Do you know how the ancient Greeks defined happiness?
Garibaldi: Not off-hand, but I'd be willing to bet it involved three goats and a jug of wine.
Edgars: "Happiness", they said, was "the exercise of vital powers along lines of excellence, in a life affording them scope".
Babylon 5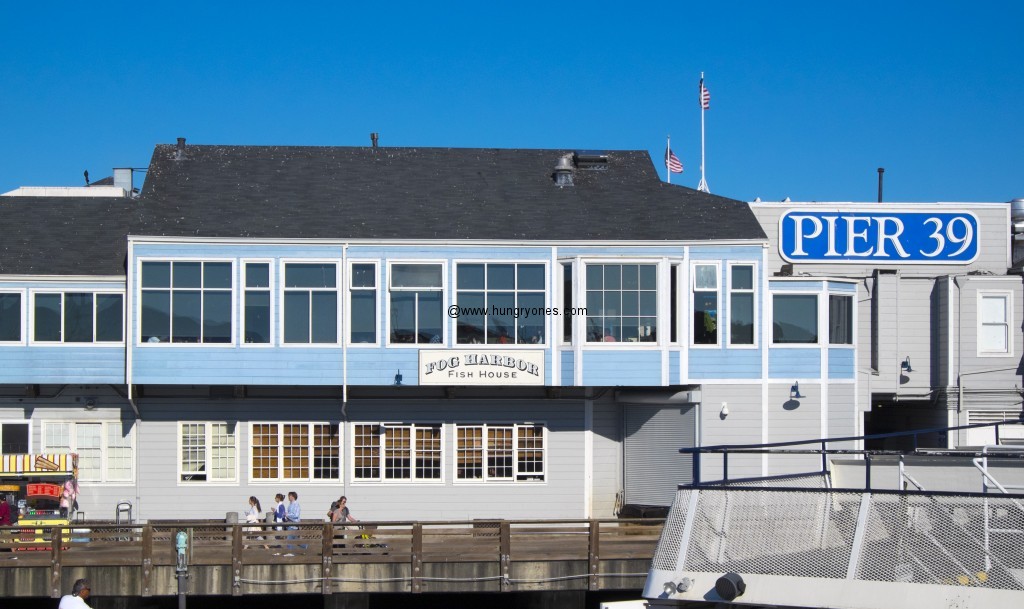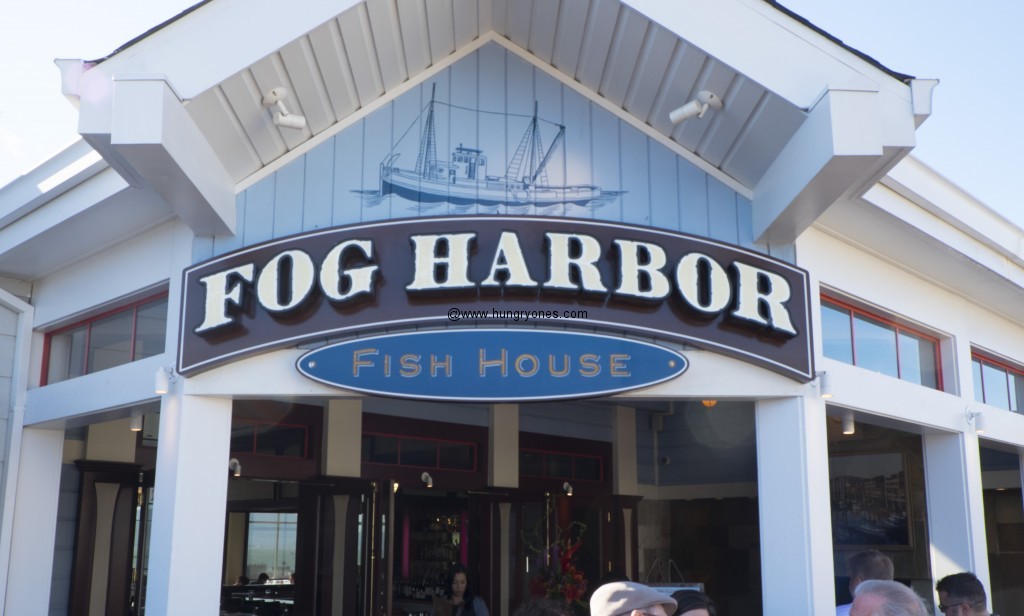 San Francisco.  It use to be cold here.  Fog use to cover the city in the old days.  I would have liked to see Fog Harbor House covered in fog.  While I have been coming here for years I've never seen it covered in fog.  The view is excellent here.  You can see Coit Tower and the Golden Gate bridge.  I have watched lovely sunsets and the 4th of July fireworks from the comfy booth seats.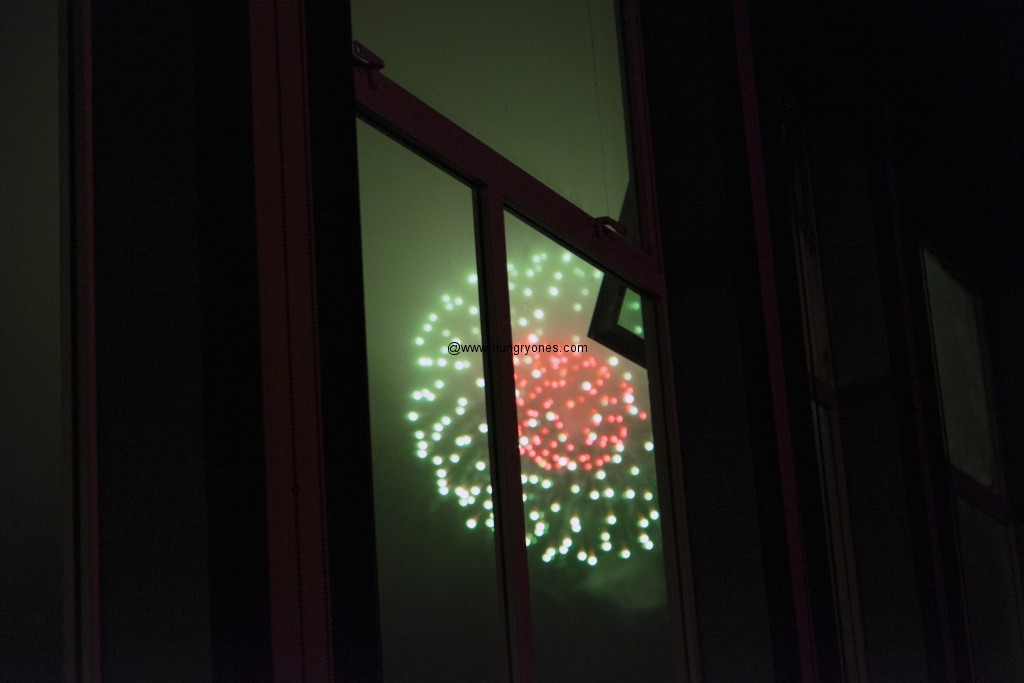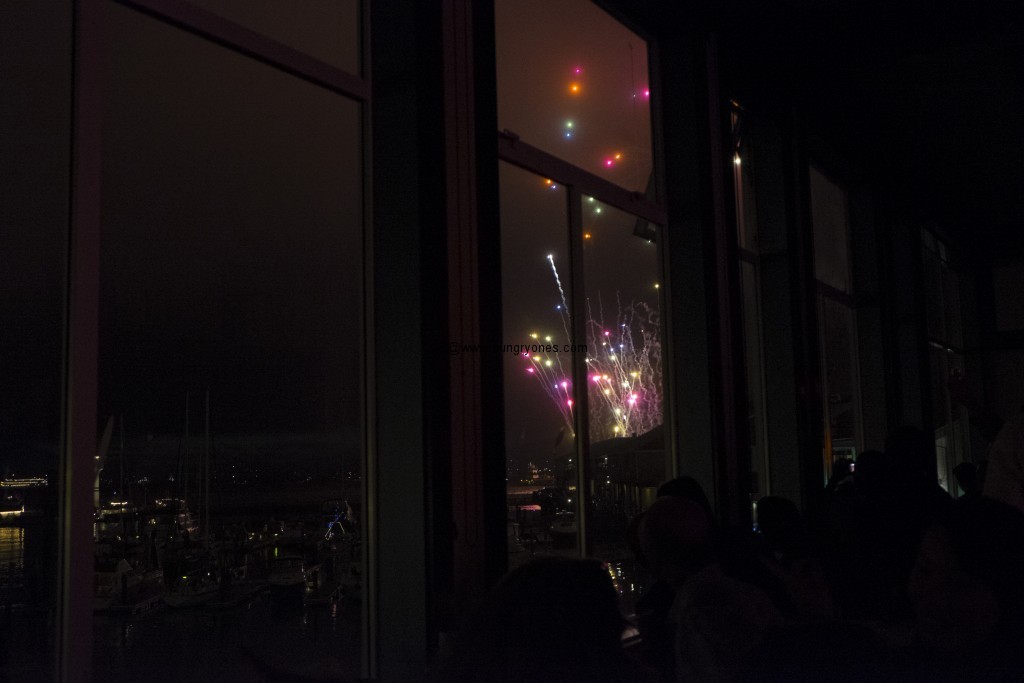 Service has been excellent.  My kid has been quite impressed by how well we are treated here.
I'm going to let you in on a secret.  You can order fresh fish battered and fried that is not on the menu. My favorite is fresh Alaskan halibut in beer batter.  First flavor I taste is that unique flavor of halibut then the salty beer batter kicks my taste buds into over drive.  🙂  The fish was firm but fell apart easily in my mouth.  There was none of that fishy flavor you get from fish that isn't that fresh or that hard texture you get from frozen/defrosted fish.  This fish is as good as it gets.  I did some checking and found they only serve fresh sustainable fish.
Creme brûlée was beautiful like glazed pottery.  I felt guilty poking my spoon through that hard crust.  There was a perfect contrast between the crunchy caramelized sugary bits and that smooth pudding like filling.  Best creme brûlée I've had in San Francisco.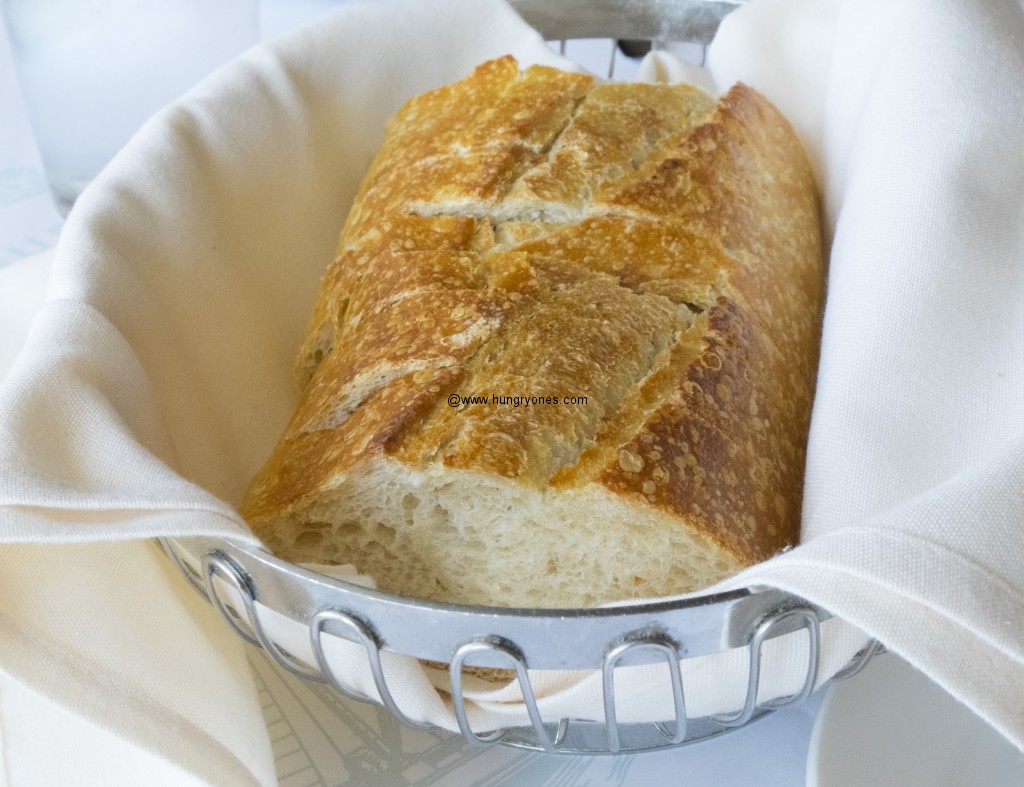 I wondered why I liked the sourdough bread so much.  Turns out they buy the dough from Boudin and constantly bake new batches every half hour.  That's why it was hot and had that fresh baked aroma.  Crunchy exterior complimented the soft interior and the flavor was excellent.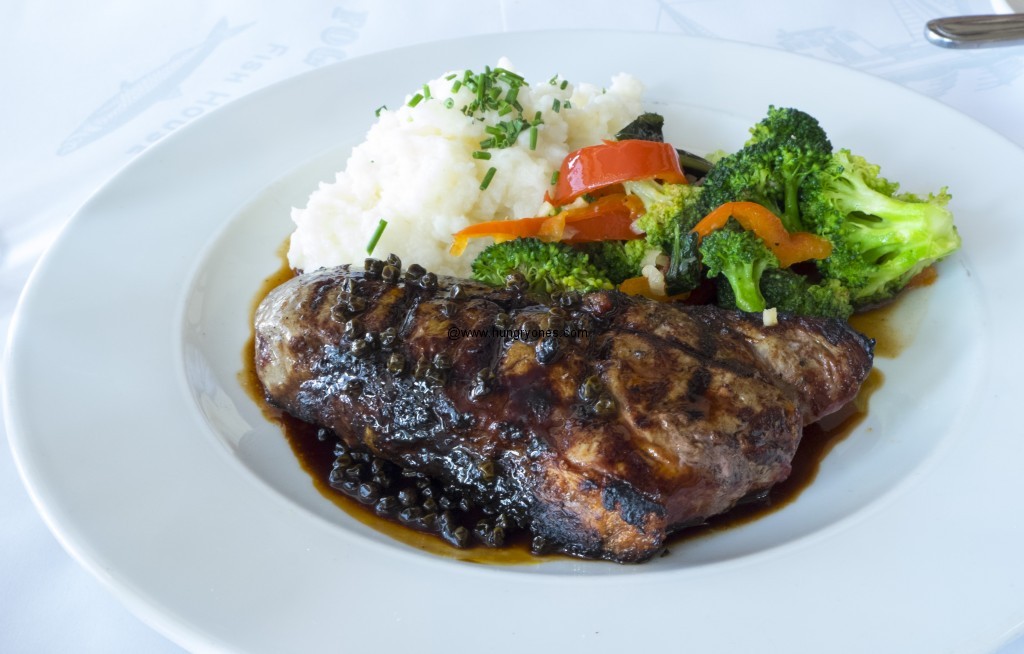 I also sampled the New York steak which was tender and had very good flavor.  Not quite as flavorful as Black Angus or Ruth's Cris but you shouldn't go to an awesome seafood spot for steak.
We like to relax here for a delicious meal and enjoy the view for a few moments away from the hustle and bustle that is San Francisco's Fisherman's Wharf.
Fog Harbor Fish House
39 Pier 39 Concourse
San Francisco, CA 94133