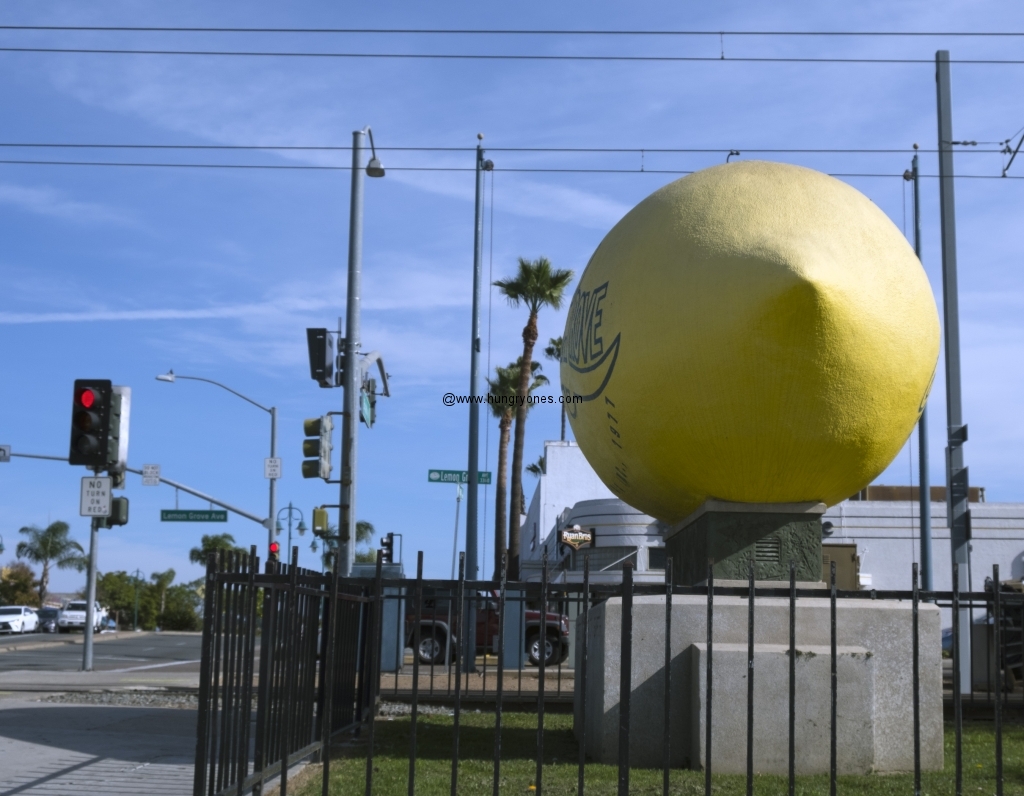 When I was a kid I visited Lemon Grove for activities like Octoberfest and they use to grow lemons here.  They also had the big lemon.  It's a cool neighborhood symbol.  My current neighborhood could use a symbol as it's pretty boring.  The lemon trees are gone now but  I'm glad the big lemon is still here.  I visit Lemon Grove more since
Coop's
opened.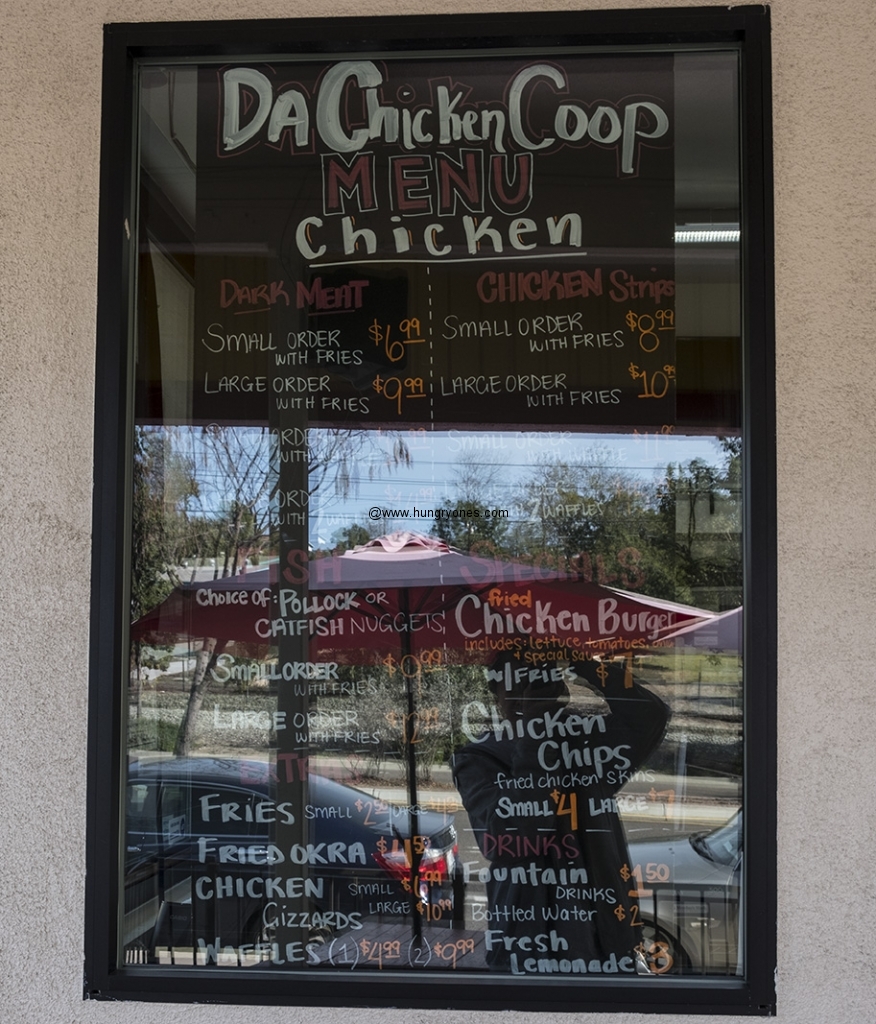 I also like visiting Da Chicken Coop which closed for awhile but has reopened with a revised menu. 
 Chicken is all boneless now.
Wait time on my order was minimal.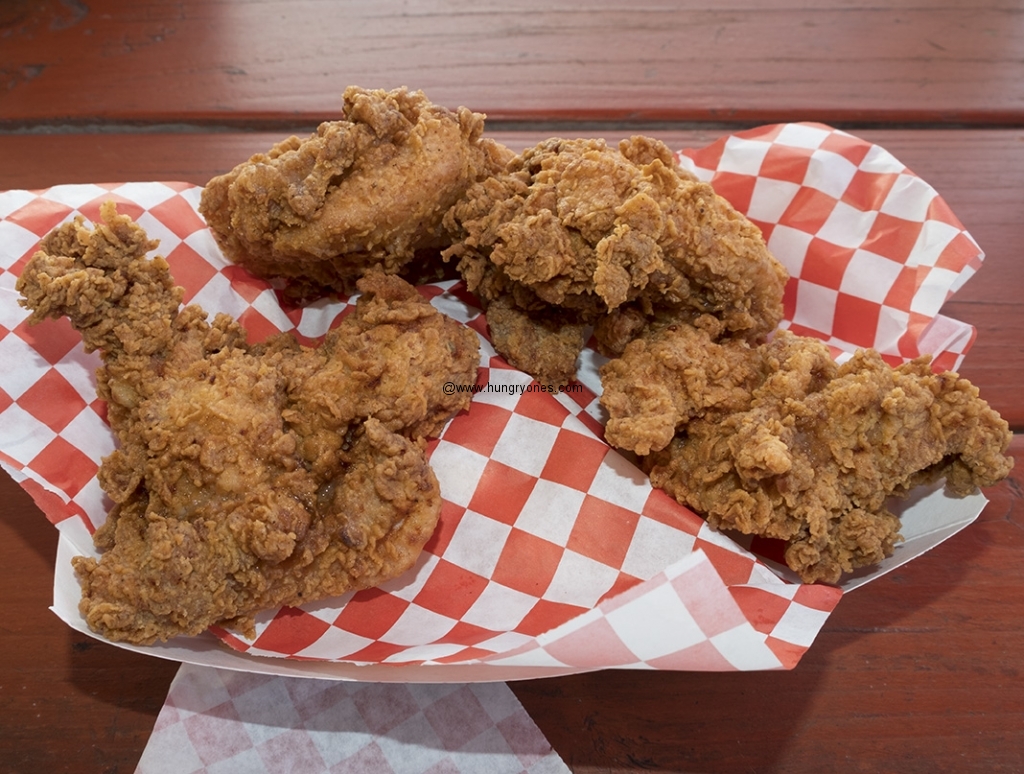 I ordered the big meal with 4 pieces of dark meat and fries.  Fries were crunchy and had a delicious potato flavor.  I could tell they use fresh good quality oil.  Chicken was coated in a crunchy well seasoned batter.  Very tender and juicy chicken.  I like this boneless chicken but I miss the old fashioned fried chicken with bones Coop use to make.  It was worth the 20 minute wait for the awesome fried chicken wings.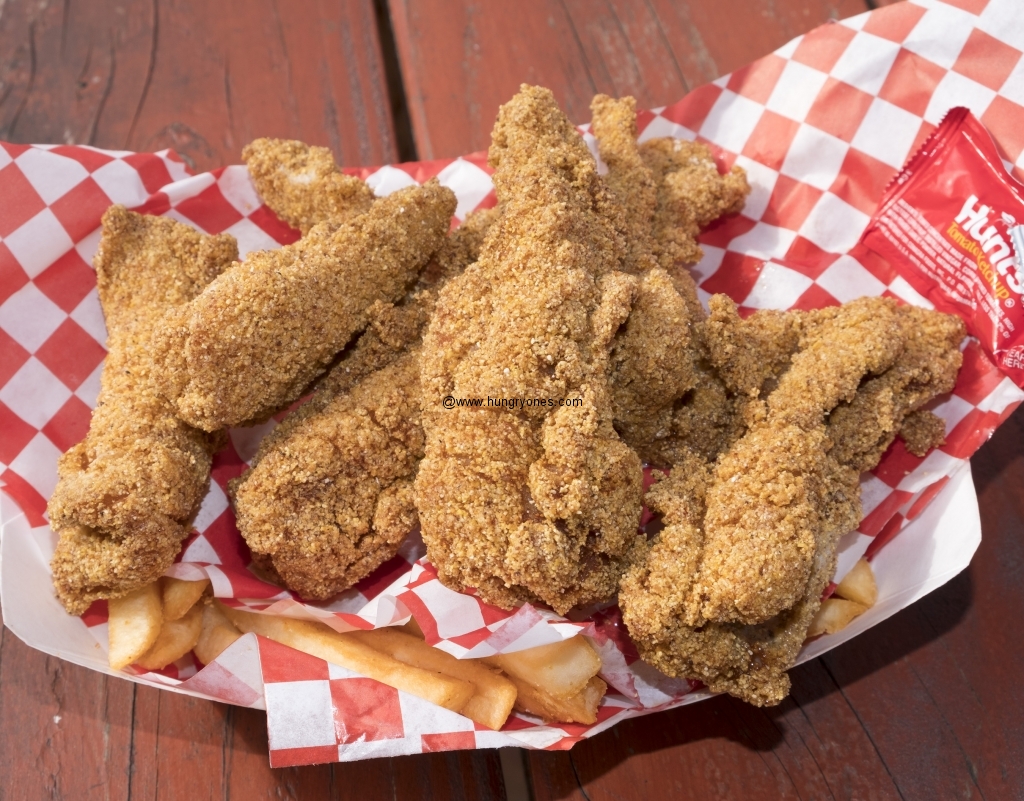 I visited again on my birthday.  Join the
birthday club
and you get $5 off for 10 days after your birthday.  Large catfish nuggets with fries was a dinner size meal.  I loved the crunchy cornmeal batter which had a nice salty flavor.  Catfish was tender and had delicious catfish flavor.  Fries were crunchy and had a nice potato flavor.
Coop came by and dropped off Da Fried Chicken Boudin sample while we were eating.  Main flavor was of fried chicken with additional spicy flavors.  Awesome sausage if you like it spicy.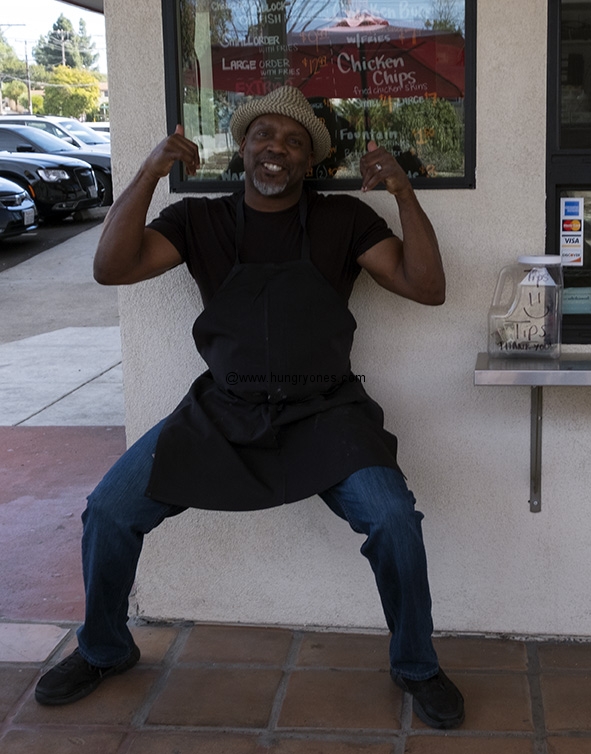 I enjoy eating here as Coop often walks around greeting his guests and he knows how to fry catfish.
2605 Lemon Grove Ave
Lemon Grove, CA 91945 (619) 460-0837