Walking up to this brewery for the first time, everything screams methodical, precise, passionate, exceptional quality long before I taste the food and drink. It's in the air, on everyone's face, just how special this place really is. Each time I visit I know I'll have a grand time tasting new beers or spirits and eating the house made pretzel bites of course!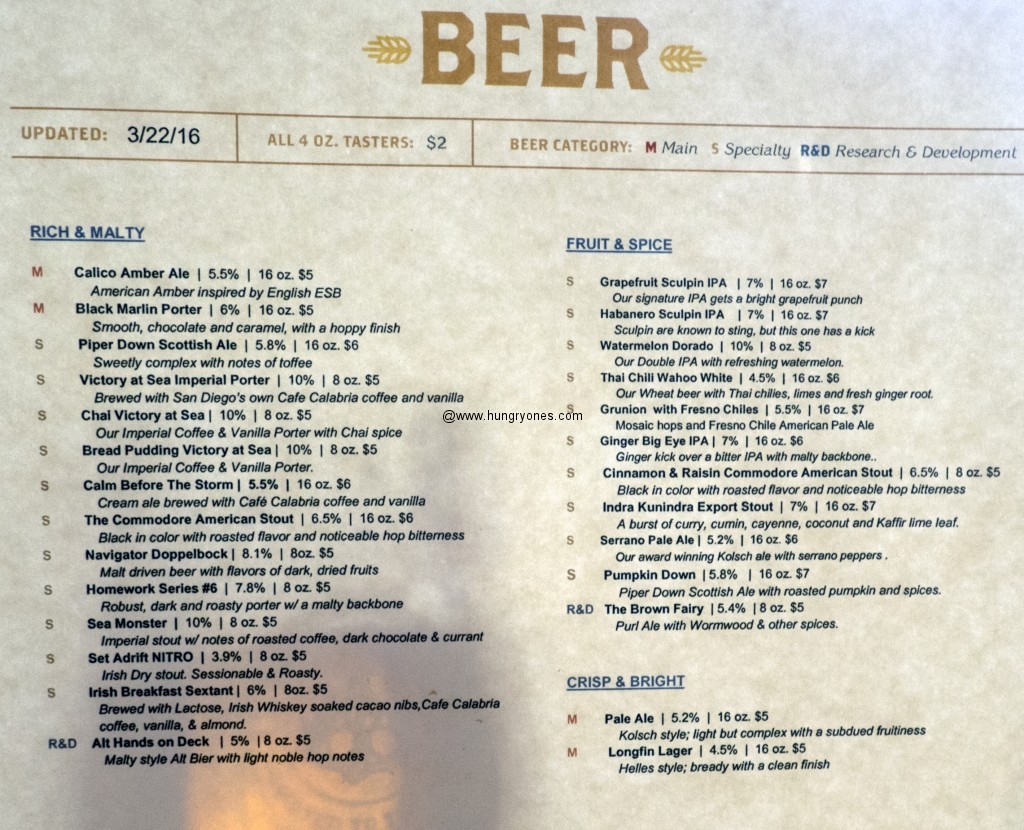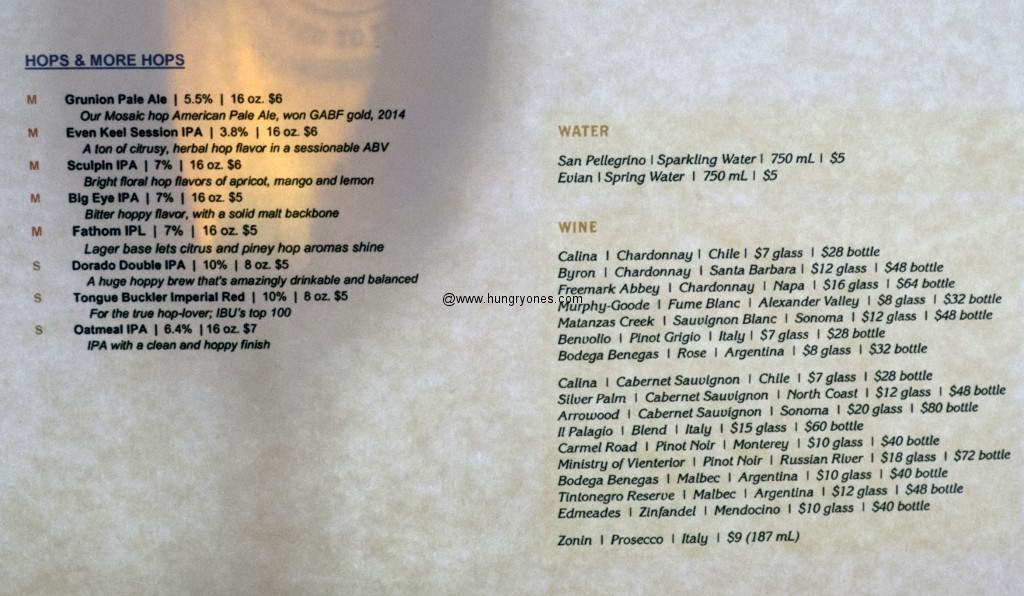 Going to the Ballast Point website I discover quite a few things I did not know about this marvelous brewery. The sextant that is used as their logo has a unique purpose. As 'a reminder to keep on our journey, continuing to seek out new ideas, new flavors, and new people to share our beer and spirits with.' The beers are named after fish or fishing terms including the beautiful fish artwork by Paul Elder, 'as a reminder to always do what you love.' Indeed it shows.
Looking forward to sampling more food from the tasting room and kitchen.