Mr. Bernstein: A fellow will remember a lot of things you wouldn't think he'd remember. You take me. One day, back in 1896, I was crossing over to Jersey on the ferry, and as we pulled out, there was another ferry pulling in, and on it there was a girl waiting to get off. A white dress she had on. She was carrying a white parasol. I only saw her for one second. She didn't see me at all, but I'll bet a month hasn't gone by since that I haven't thought of that girl.
Orson Welles – Citizen Kane
Back when I was a 1st grader I lived blocks away on Herman Av.  Mom was at work all the time and the streets were mine after school.  After 5pm I collected discarded soda bottles from construction sites.  They were tearing down old Craftsman homes and building cheap apartments.  When I found 3 12oz bottles I could get a Hires Root Beer in a 12oz glass bottle.  Those were the days.  Good thing Grand ole BBQ was not around back. I'd have to collect a lot of bottles to buy a rack of bbq ribs.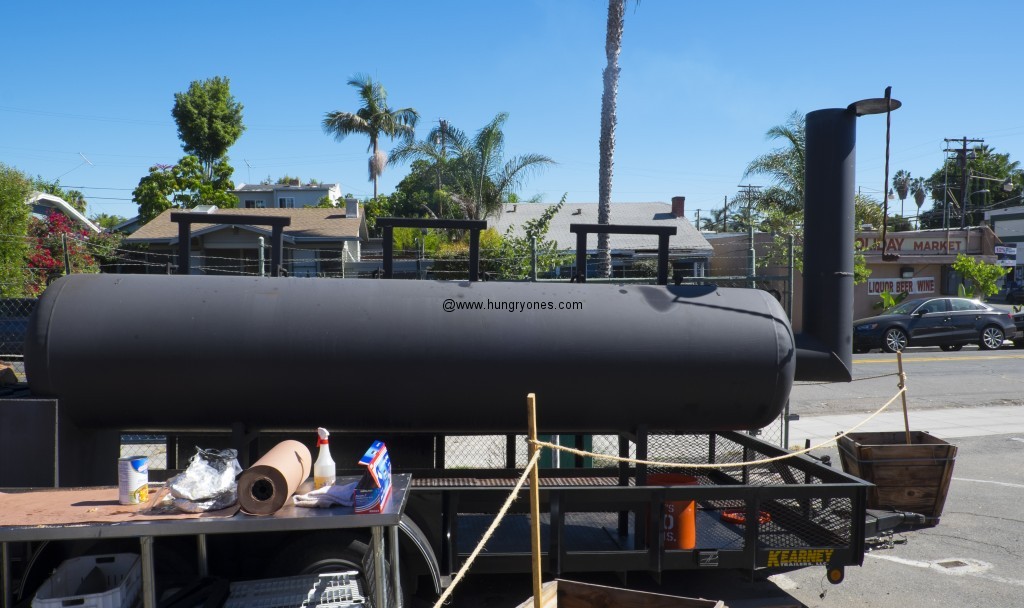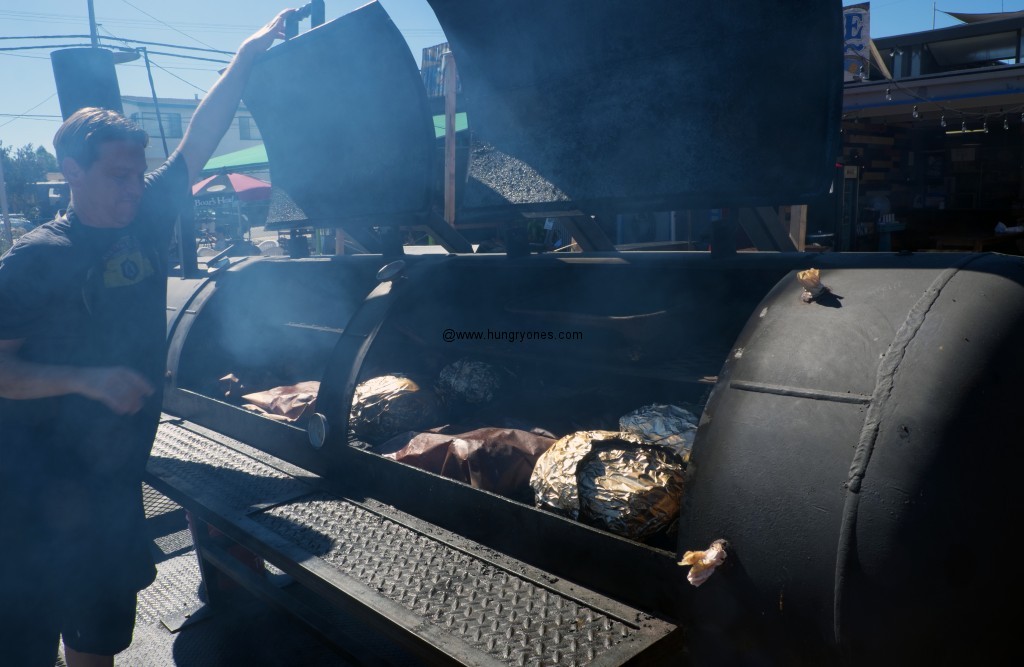 Scent of oak is in the air.  Big smoker in the parking lot billowed white smoke.  Scents were irresistible.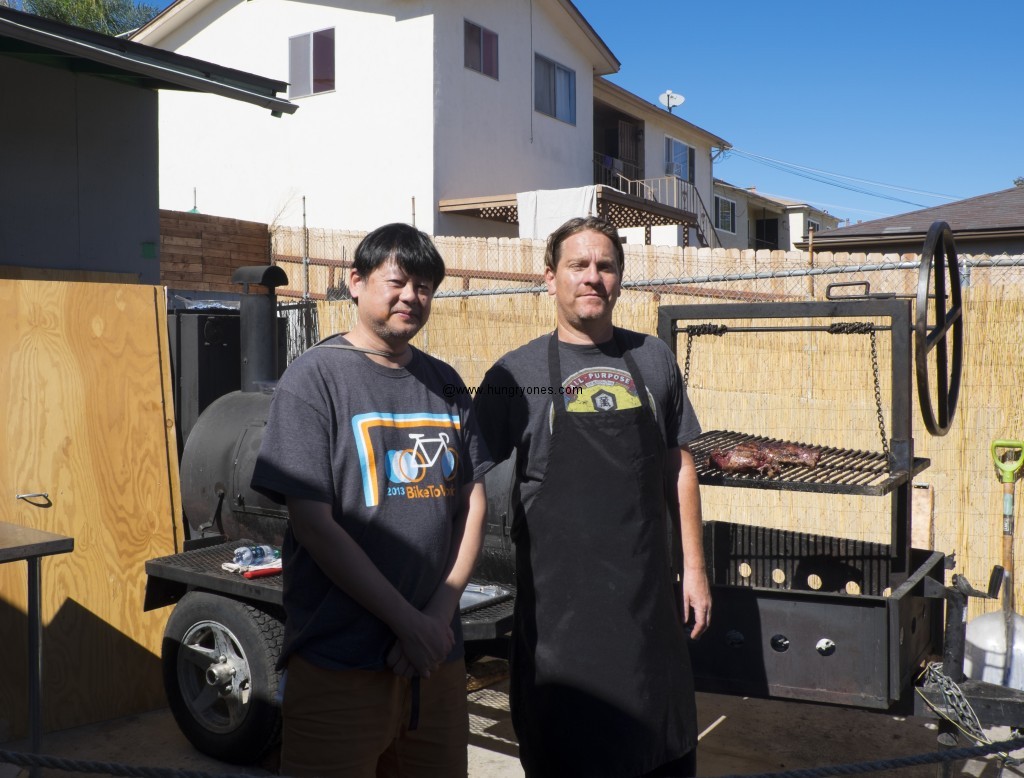 While I waited in line I met Andy the owner.  Real nice guy.  Let me take photos of his smoker and told me about his Central Texas style bbq,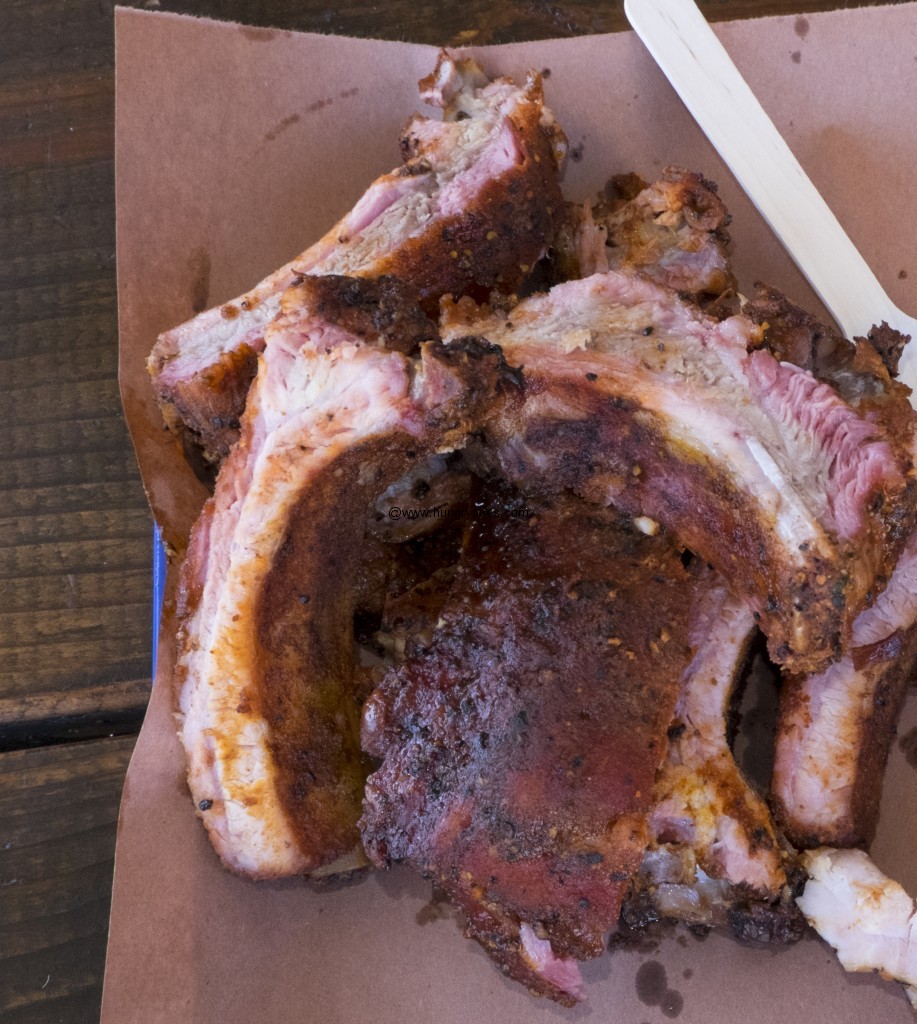 Baby back ribs had a beautiful smoke ring and dry rub coating with spices visible on the crust.  Meat was tender and the delicious blend of flavors from the pork, smoke, and dry rub is as good as it gets in San Diego.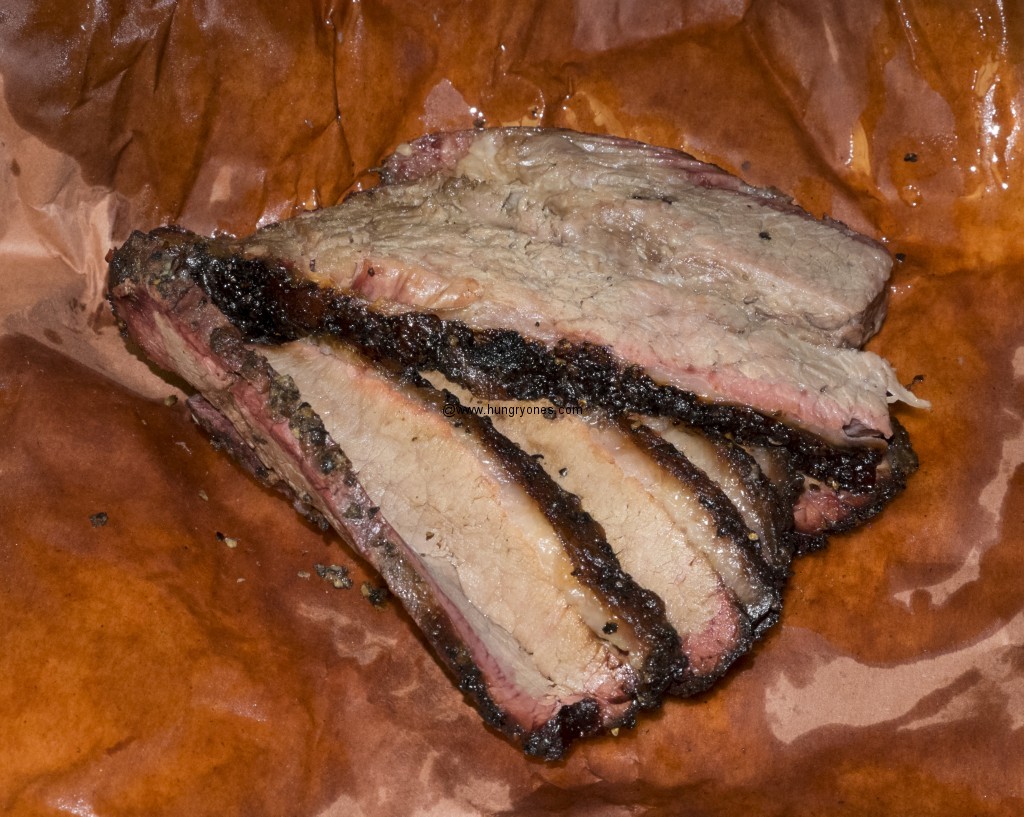 Beef brisket had a beautiful bark and smoke ring.  Delicious flavor of the smoky beef swirled in my mouth.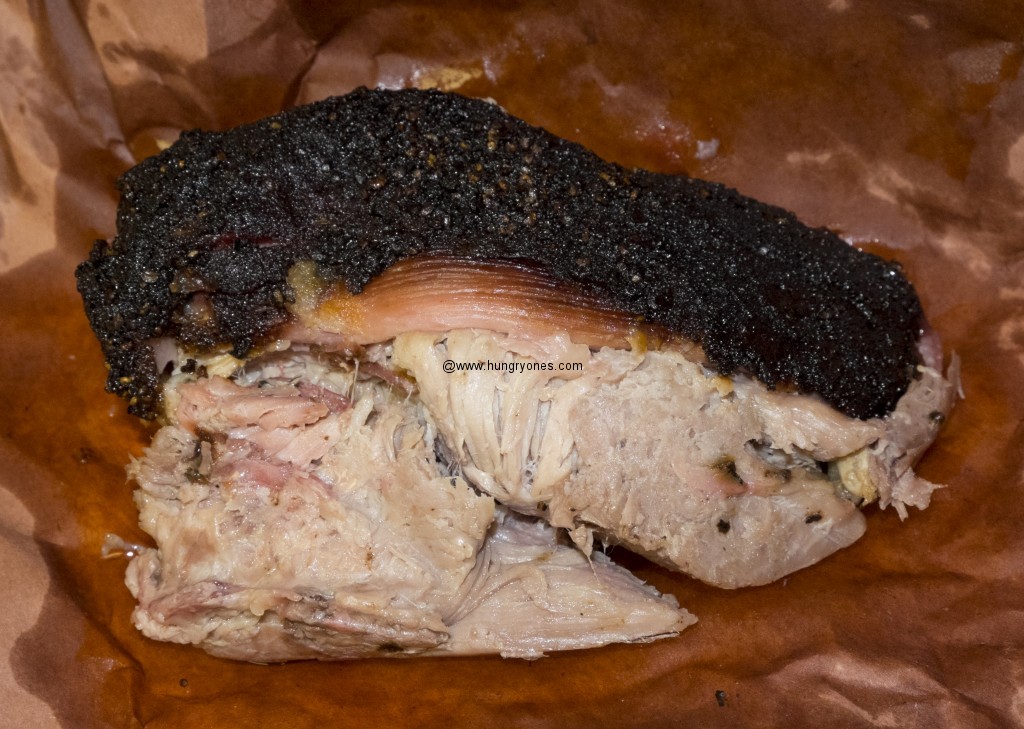 Pulled pork was tender and had a light smoky flavor.  Very good with the addition of the sweet sauce.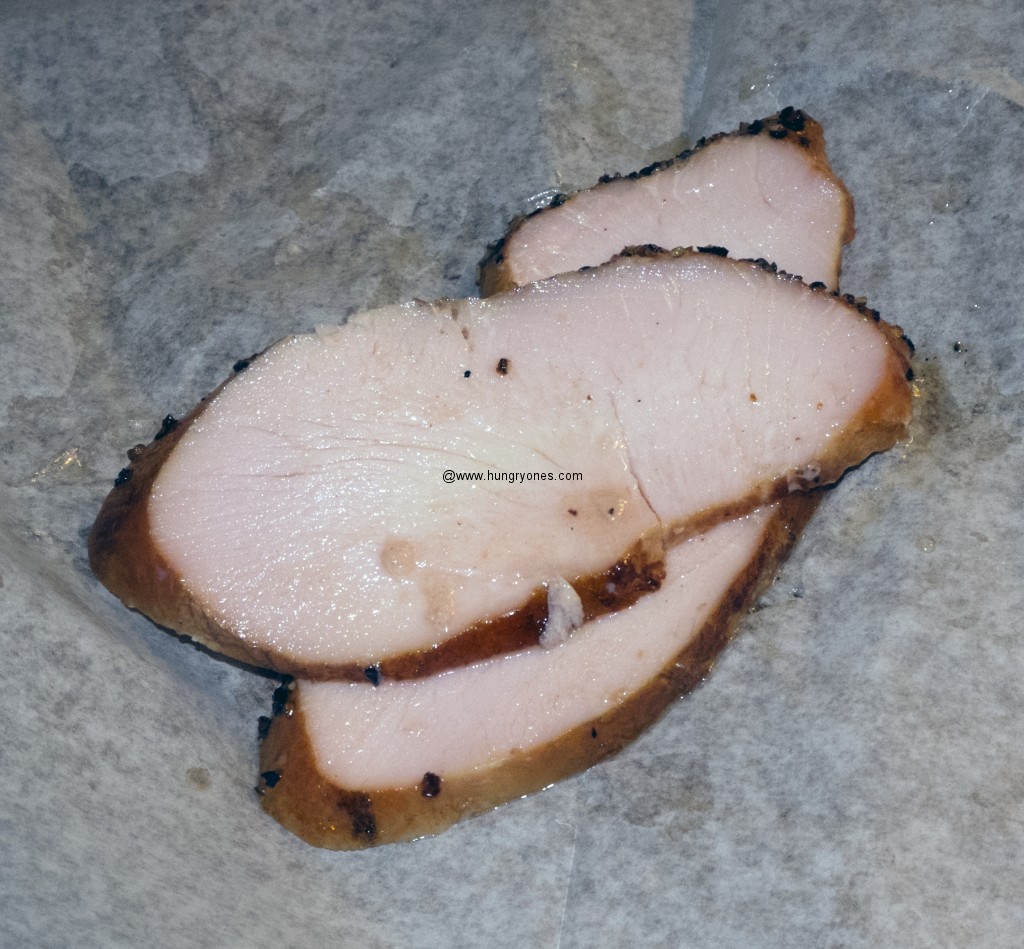 Turkey had a rich smoky flavor and little pieces of pepper gave it a nice kick.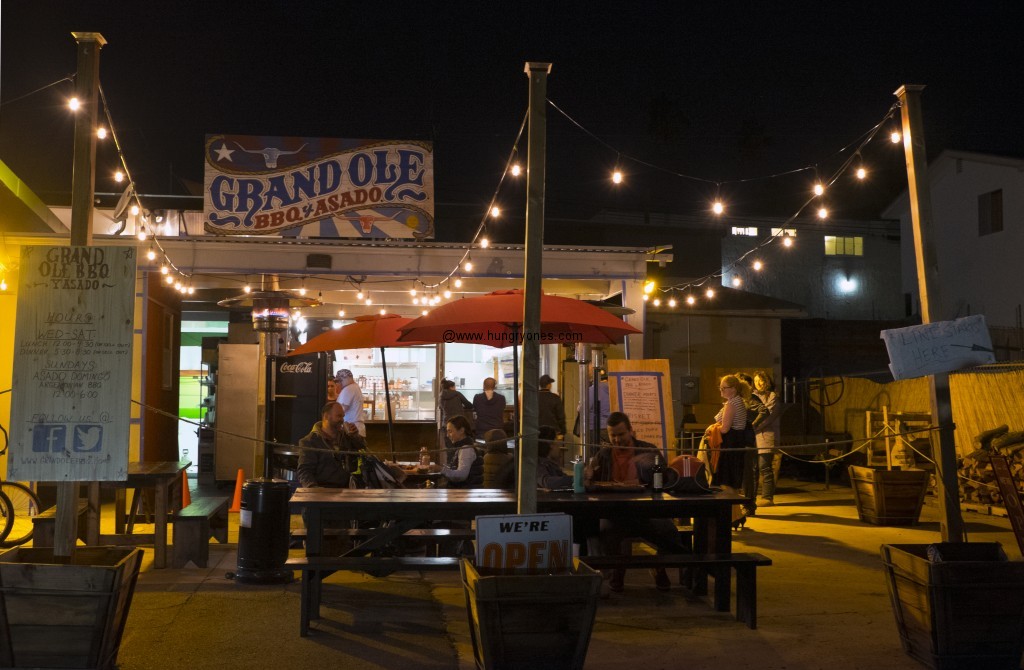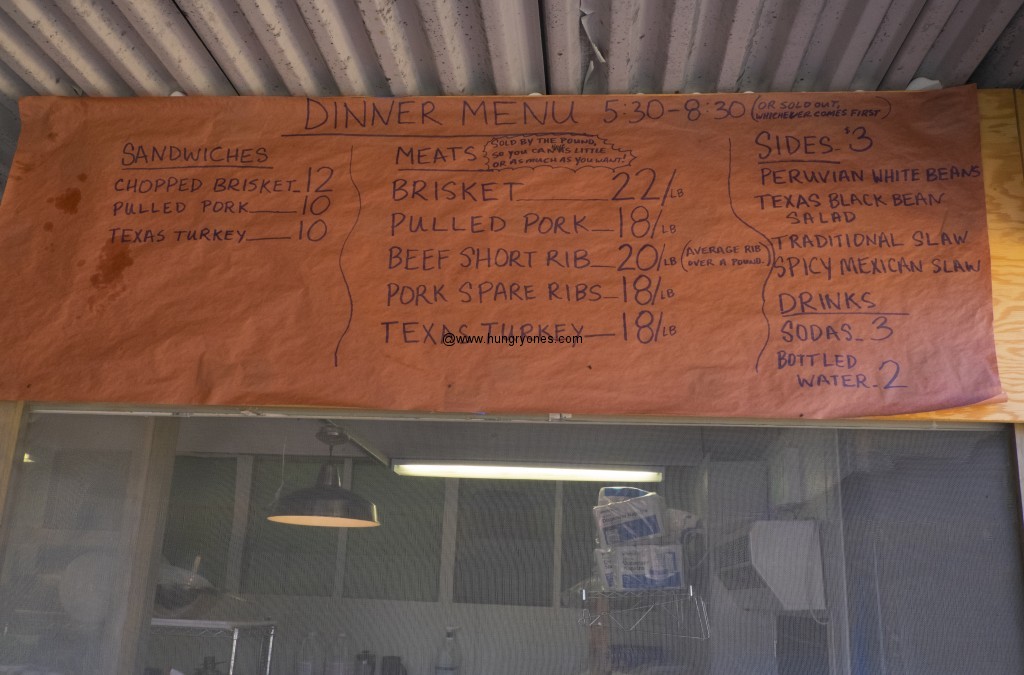 Dinner visit.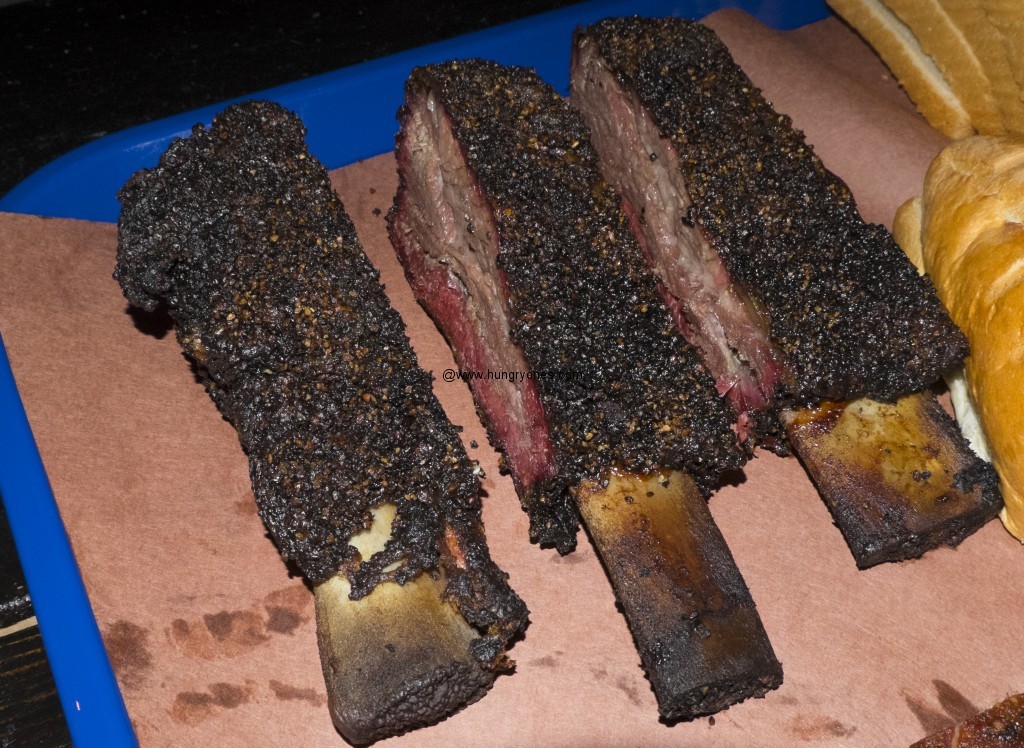 Beef short ribs have a rich beef flavor and a thick peppercorn crust.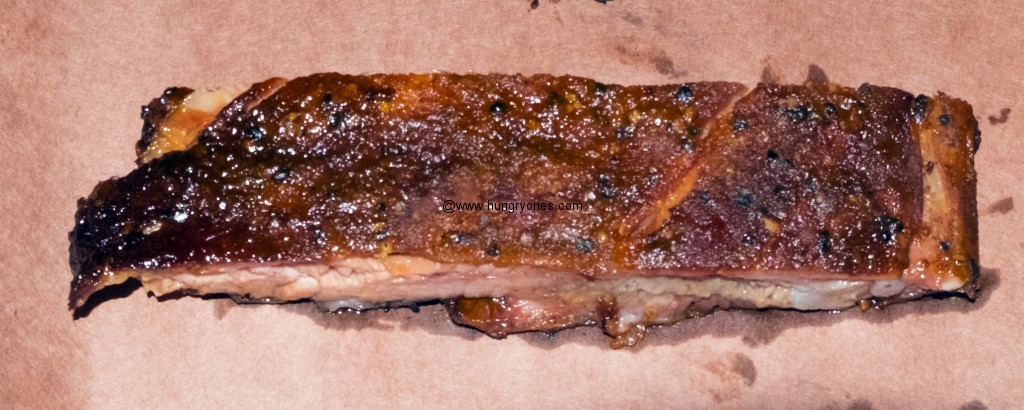 Pork ribs were fall off the bone tender.  Rich smoky flavor mixed with pork flavor and sweet glaze.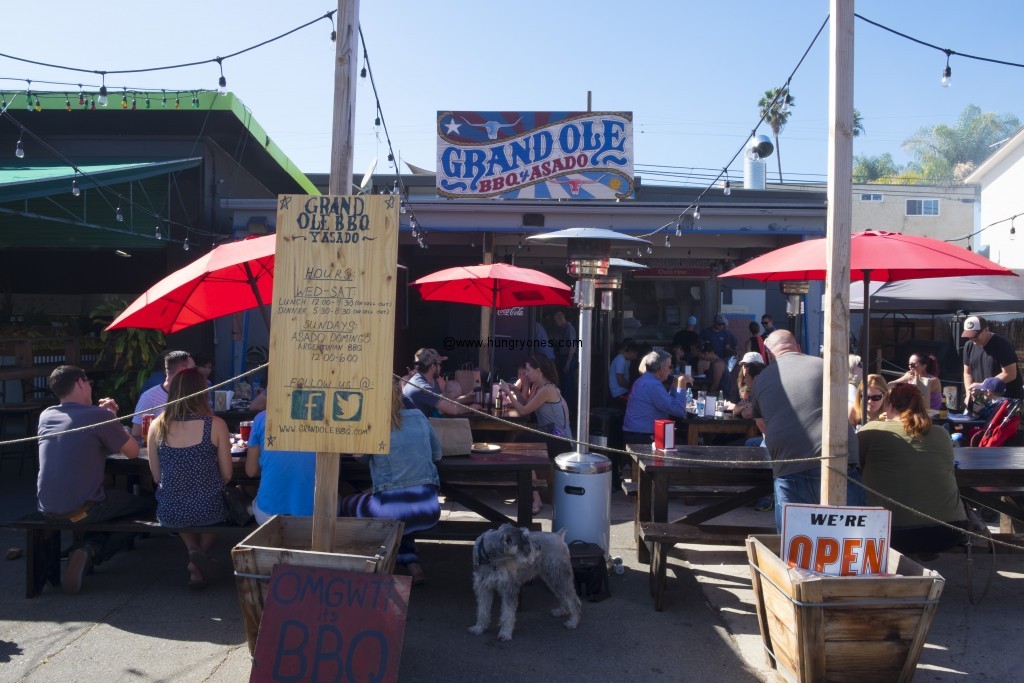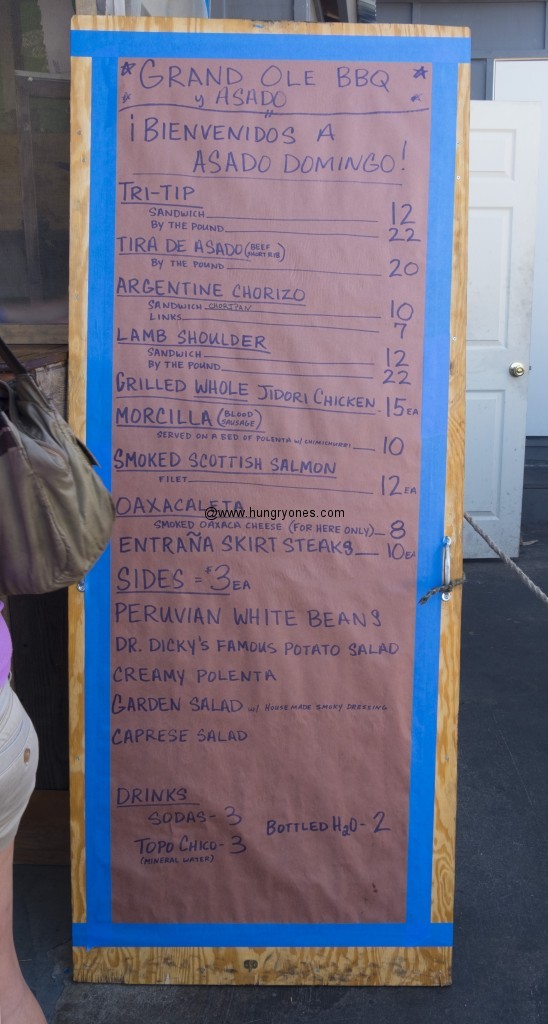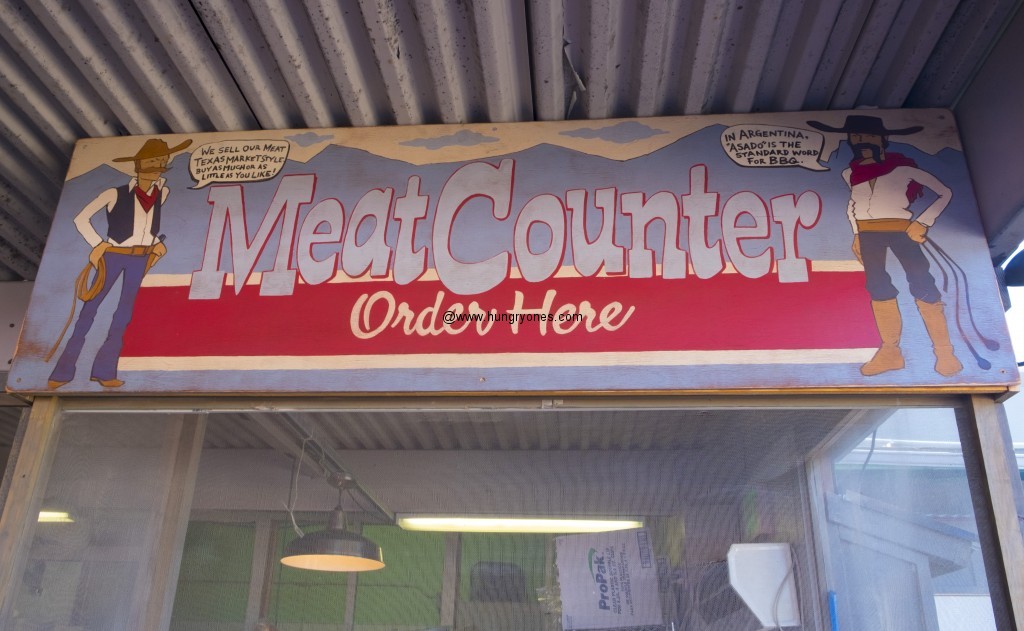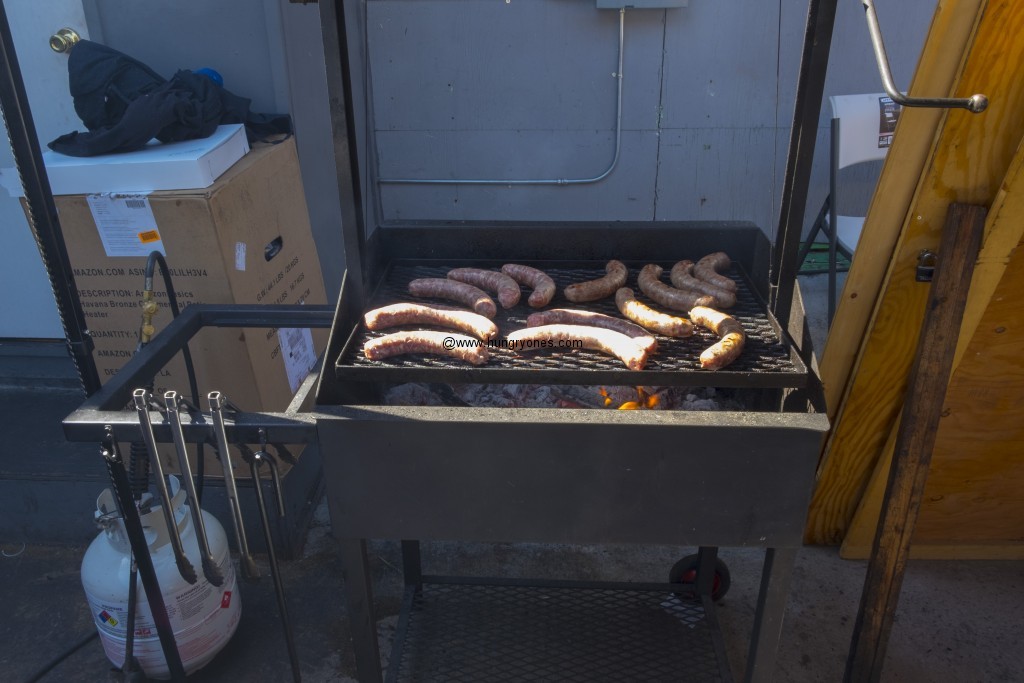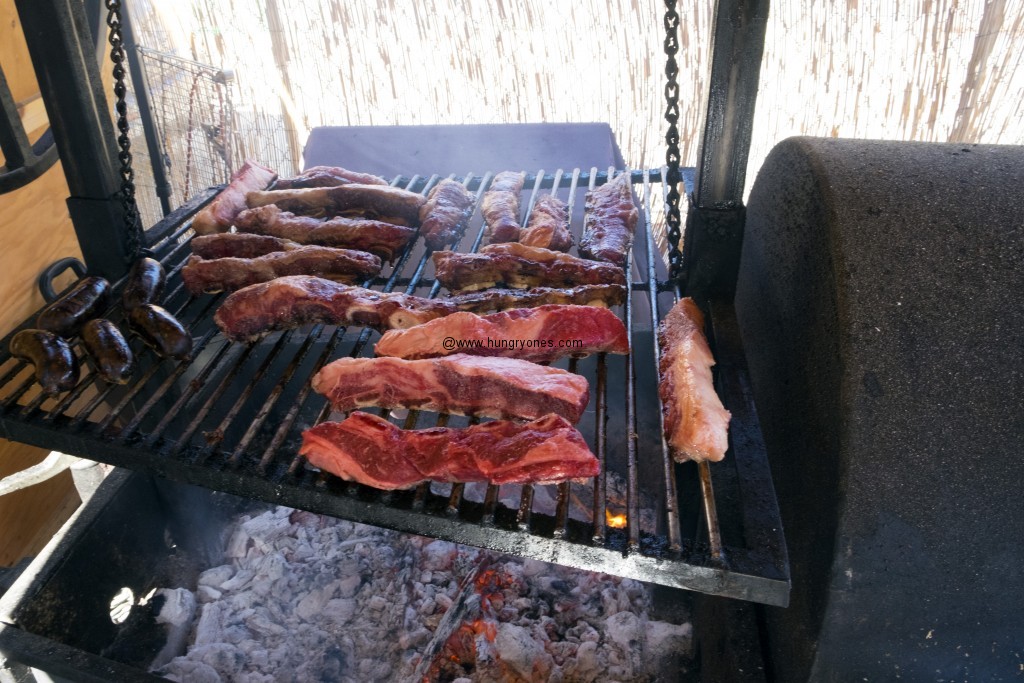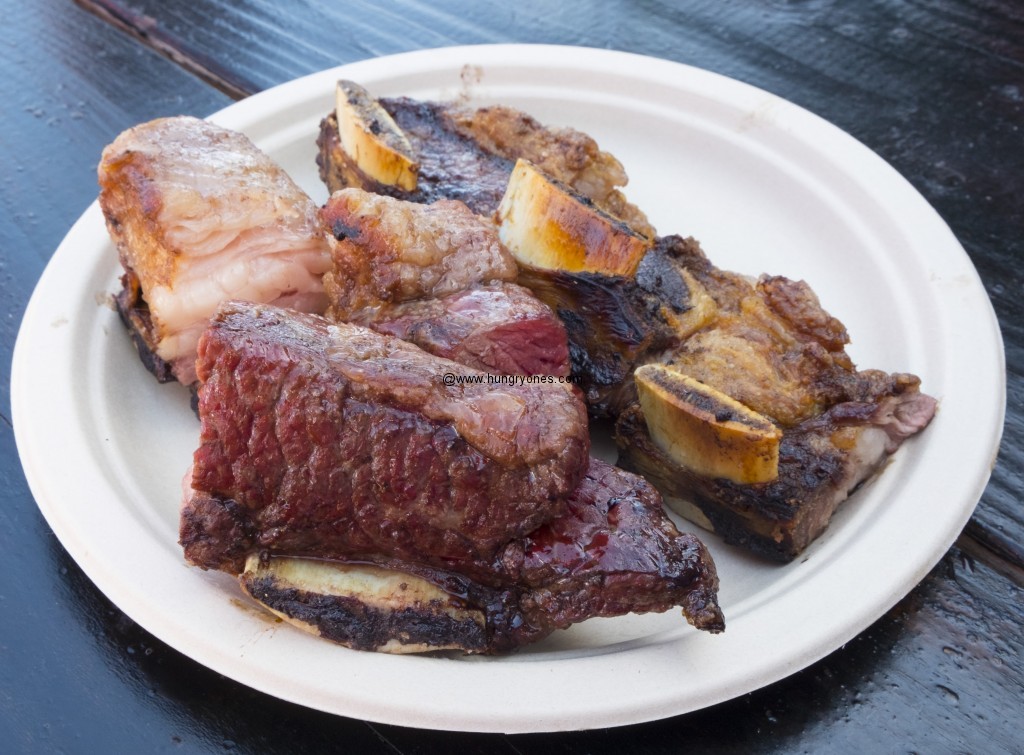 Beef short rib was minimally seasoned with salt and had a nice smoky aroma.  Was a bit tough to eat without a knife and there was a lot of fat.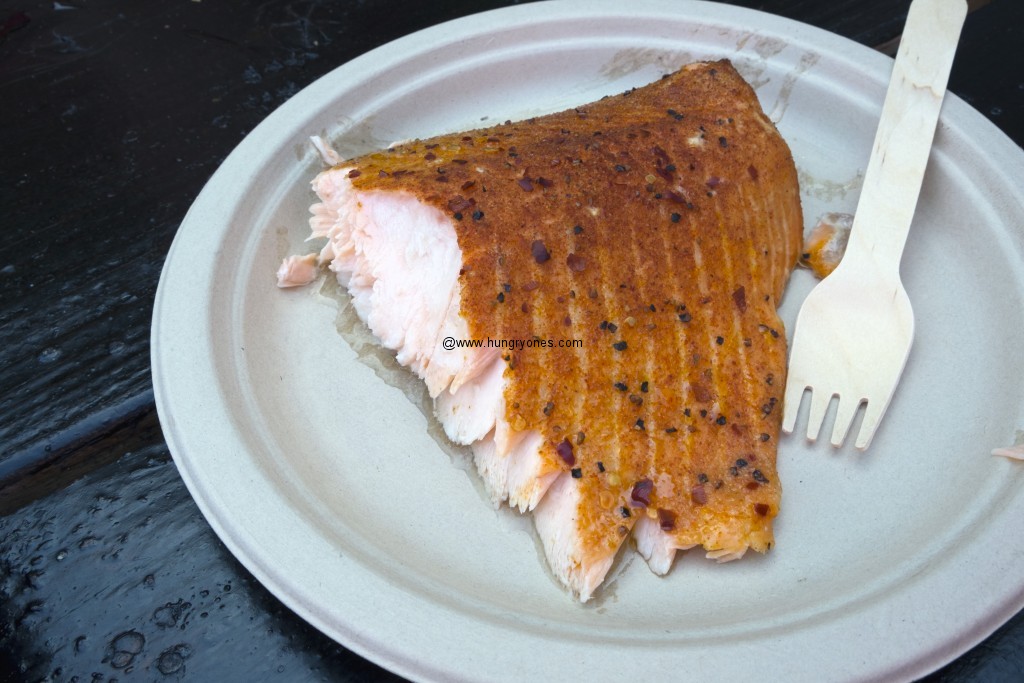 Smoked Scottish salmon was very tender, flaky, and juicy.  Cooked to perfection and lightly seasoned with salt.  Very tasty.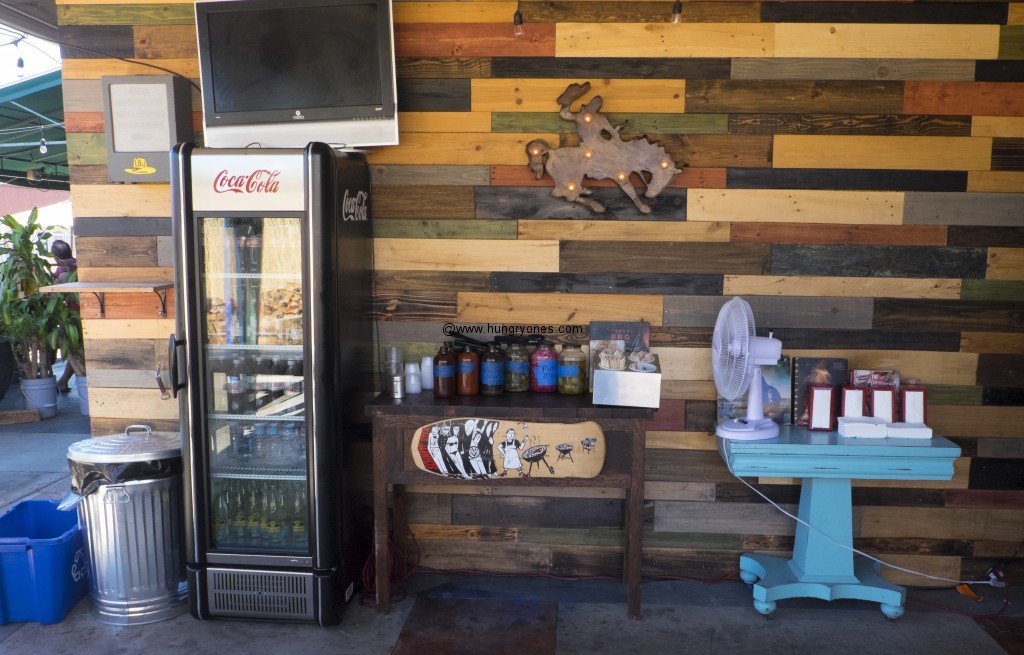 Topo Chico taste great with a rack of ribs and this is the only place I've seen it.  Normally I drink Fuji or Voss but Topo Chico has a unique flavor and just the right amount of carbonation.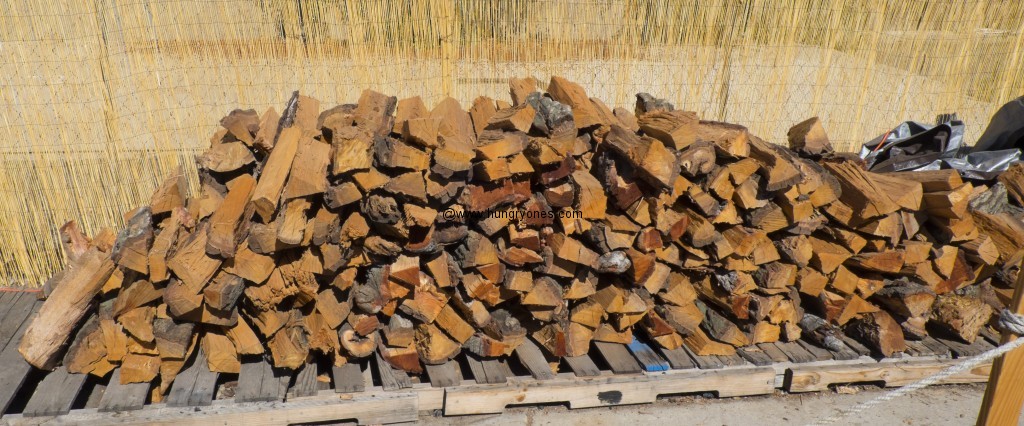 While I enjoyed everything I tried here the baby back and the pork ribs were my favorite.  🙂  Wish I lived blocks away and could bike here on my old Schwinn to have a pound of baby back ribs with an ice cold bottle of Hires Root Beer.
Lynn of Oh-so-yummy likes this place too!
Grand Ole BBQ Y Asado
3302 32nd St
San Diego, CA 92104
(619) 213-3765