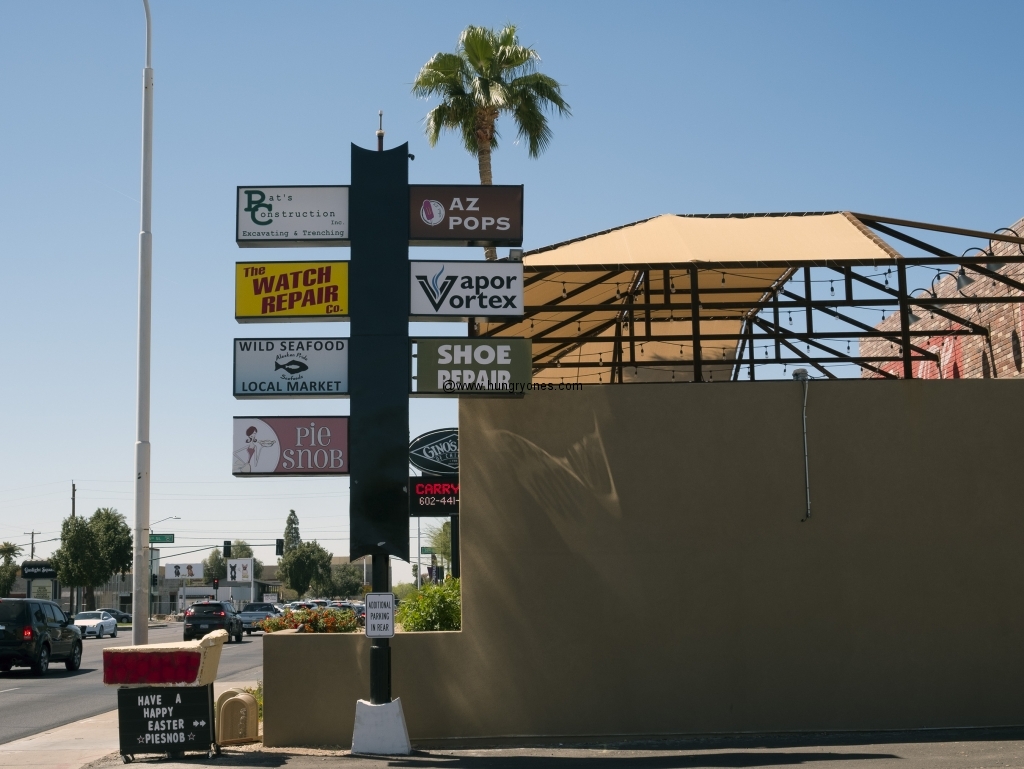 I remember my first apple pie at this hole in the wall little donut shop.  Sweet scent of donuts wafted out to the street tempting me inside.  My mom would buy me a donut if I was good.  Eventually I wanted to try the apple pie.  Donuts were my gateway dessert.
Pie Snob has a nice selection of pies.
I tried the Apple Crumb Pie.  I love how the apple slices are thin sliced.  This is a really dense high quality pie unlike super market pies which are usually pumped full of sugar and syrup with a much lower apple content.  Crust was crunchy and nicely buttery.  Top crust had very tasty sugary bits.  Pie had huge apple flavor with just the right amount of sweetness.
Being so packed with apples I've had to slice the pieces smaller and it took me a week to finish.  I kept it in a plastic produce bag in the fridge to keep that delicious apple aroma from leaking out.  One of the best pies I've eaten.
On the website I notice you can special order an Apple Double Crust Pie.  One of these days I'm going to plan ahead and order one.  It's a long drive to Phoenix but it's worth it for the Pie Snob Pie and the Blue Bell Ice Cream.
3630 E Indian School Rd
Phoenix, AZ 85018
(602) 956-7662