Sun rises over the mountains.  Planes are landing.  Courthouse has a fresh scent.  So shiny.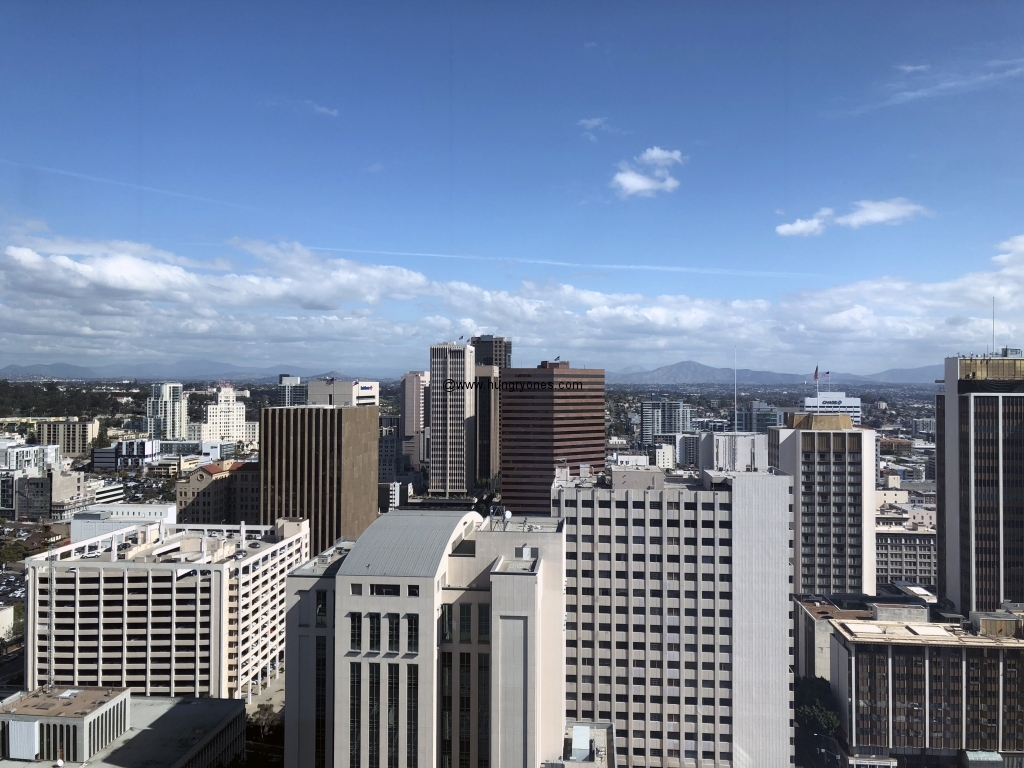 View is incredible up on the 20th floor.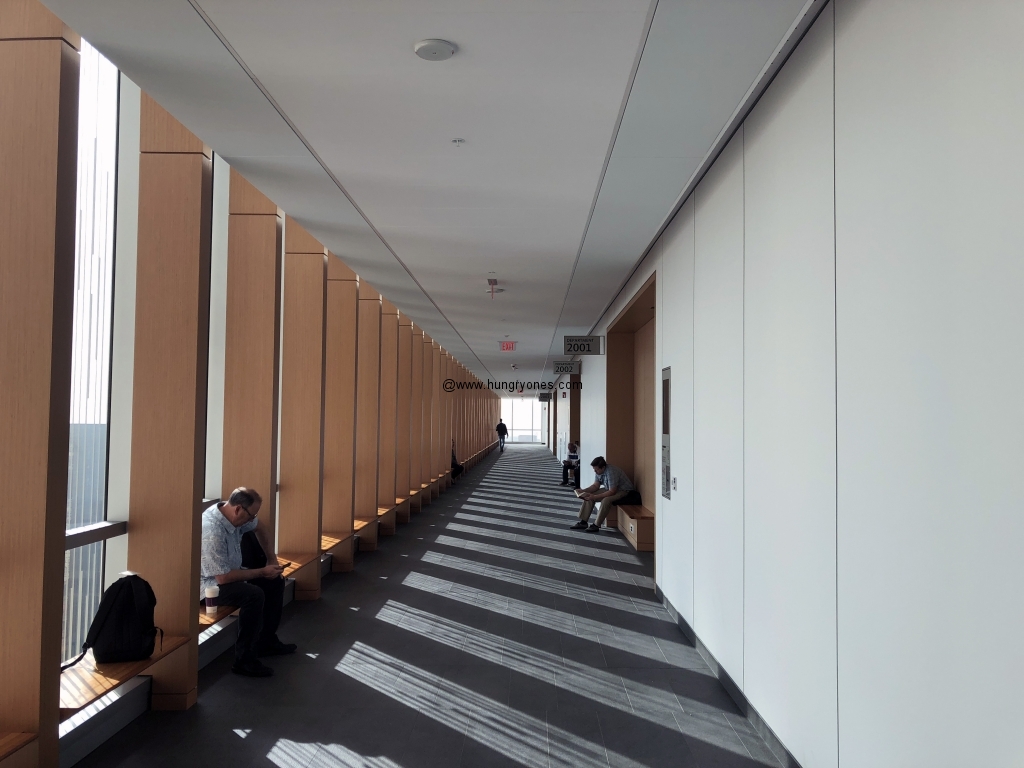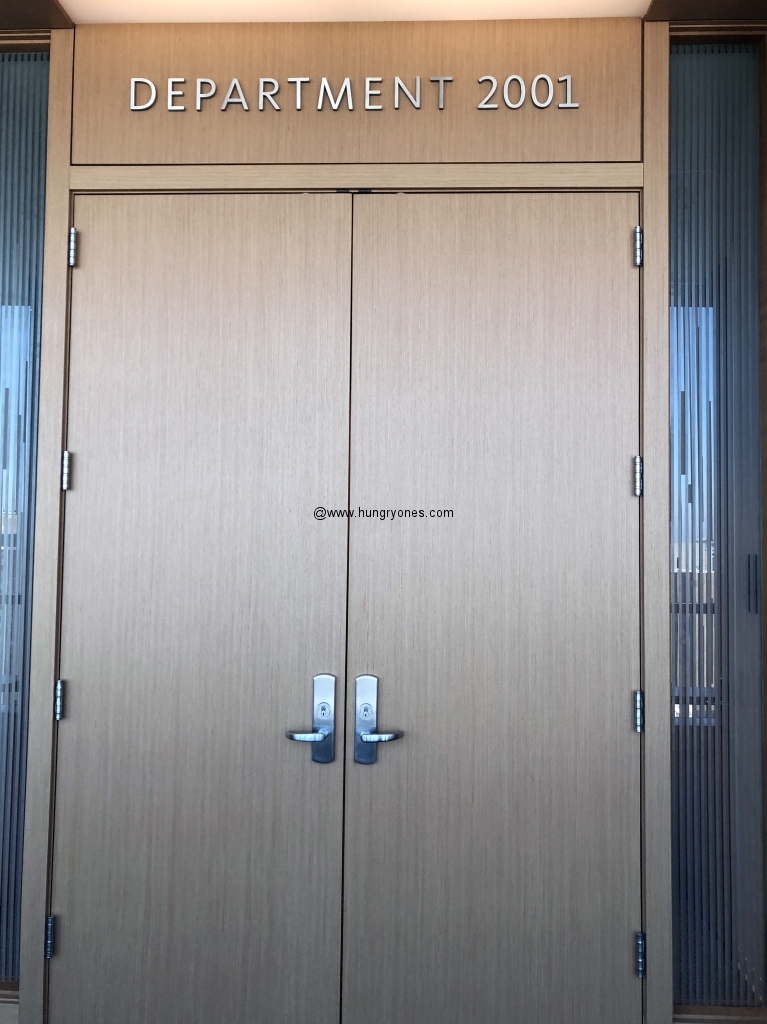 I'm in Department 2001 for jury duty for 4 days.  Judge told us we were the first jury in the courtroom.  I enjoy looking out the window each day.  When I was a toddler my dad took me to the Woolworth's down there.  It was 2 stories and I went on my first escalator inside.  There were lots of cool toys at the bottom of the escalator.  Soda fountain was near the top of the escalator.  Gone now.  Replaced by progress.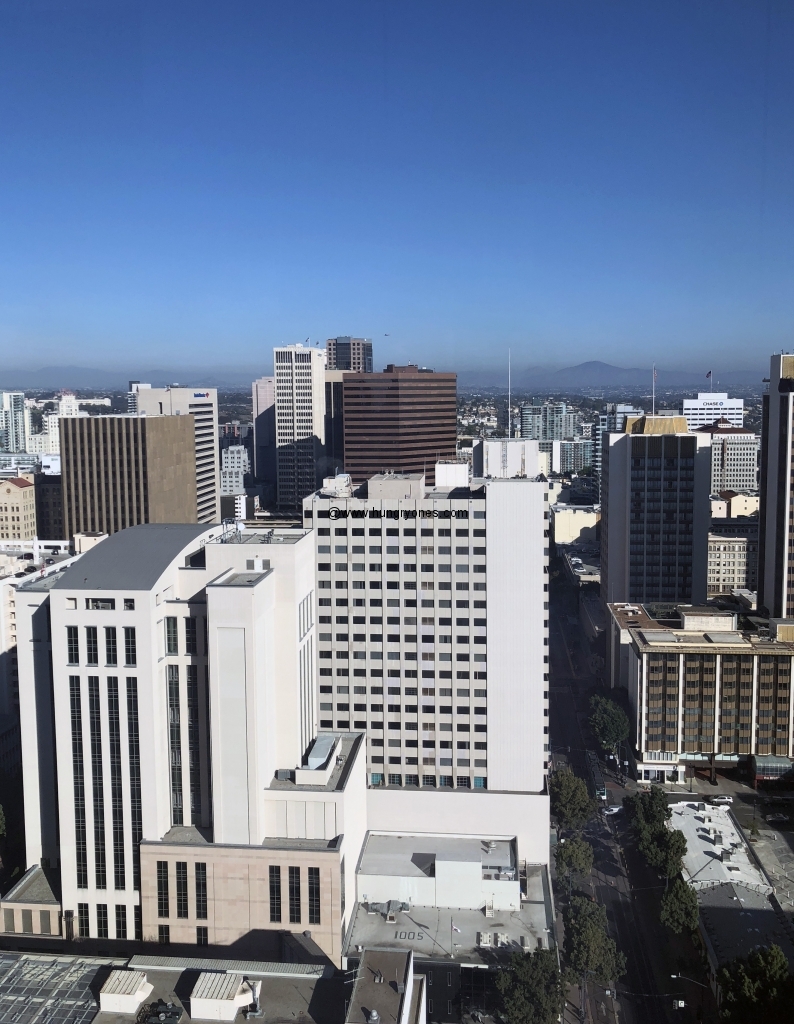 To the east are the Cuyamaca Mountains.  Closer is the El Cortez Hotel where I attended my first Comic Con.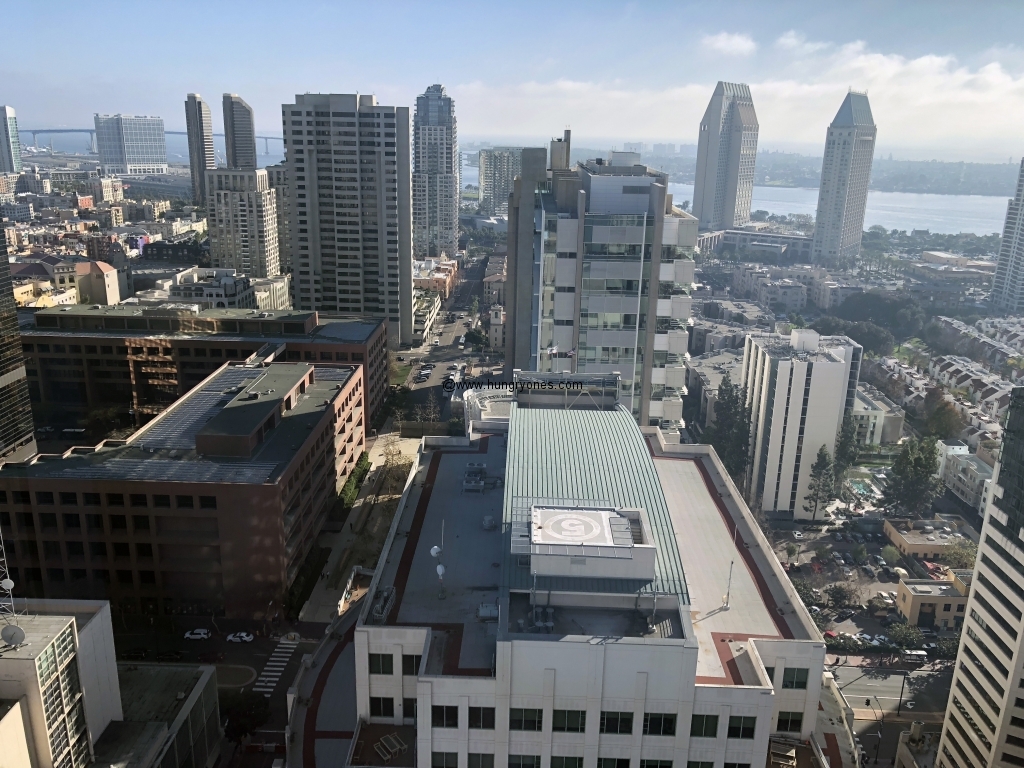 To the south is the Coronado Bay Bridge and Coronado.  Inside the courtroom the jury box was pleasant.  Each person had a task chair bolted to the floor.  Seat and back rest were cushioned.  Comfort was not as nice as my Aeron at home but more Office Depot quality.  Building security appears better than at the airport.  Workers here were all polite.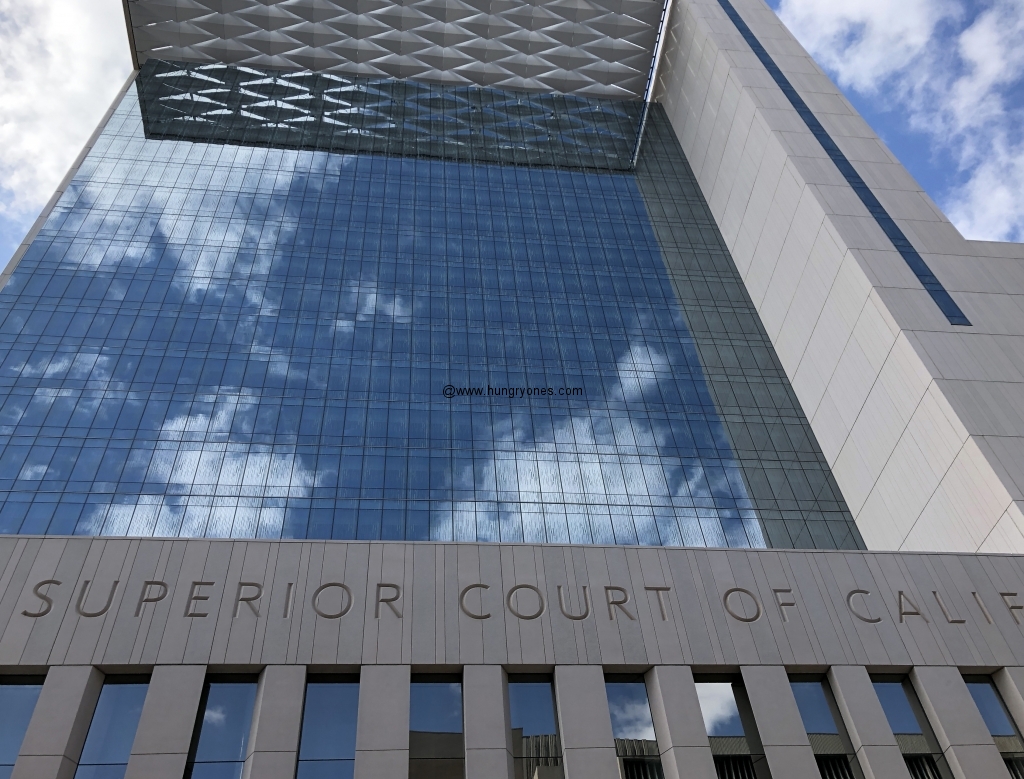 Serving for jury duty was an interesting break from going to work.  This new courthouse is the nicest I've been in and made the jury duty experience not bad except the wi-fi wasn't working yet.
San Diego Central Courthouse
1100 Union St
San Diego, CA 92101