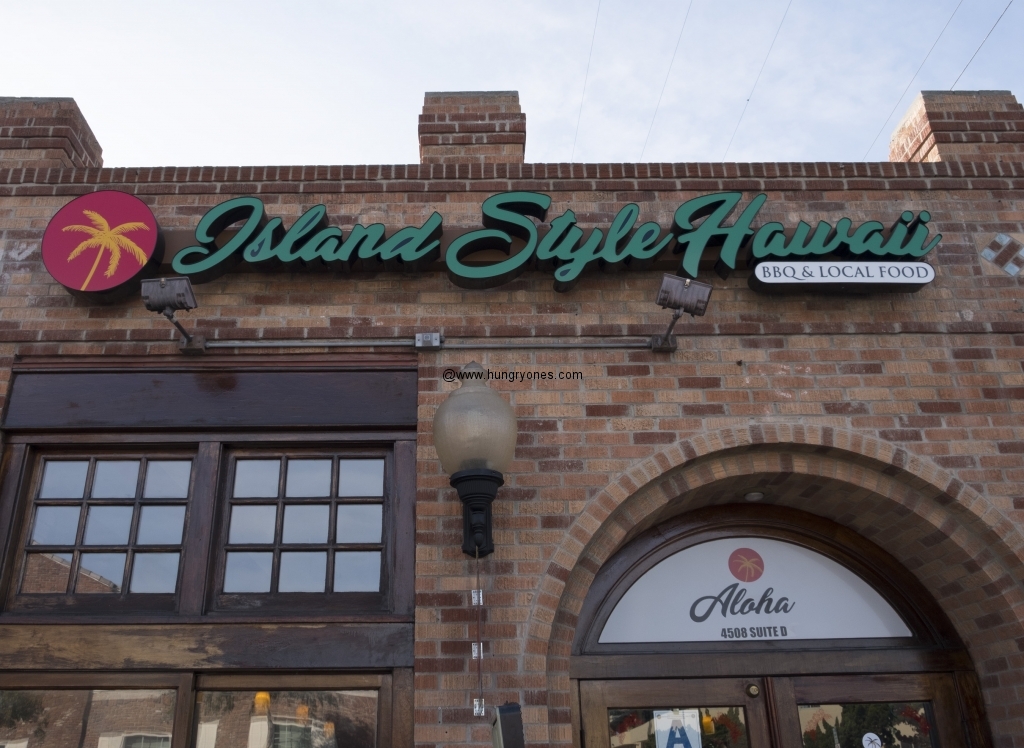 Hawaii has some of the most delicious food I've eaten.  I was excited to find a new Hawaiian place to eat at and visited several times to try a bunch of dishes.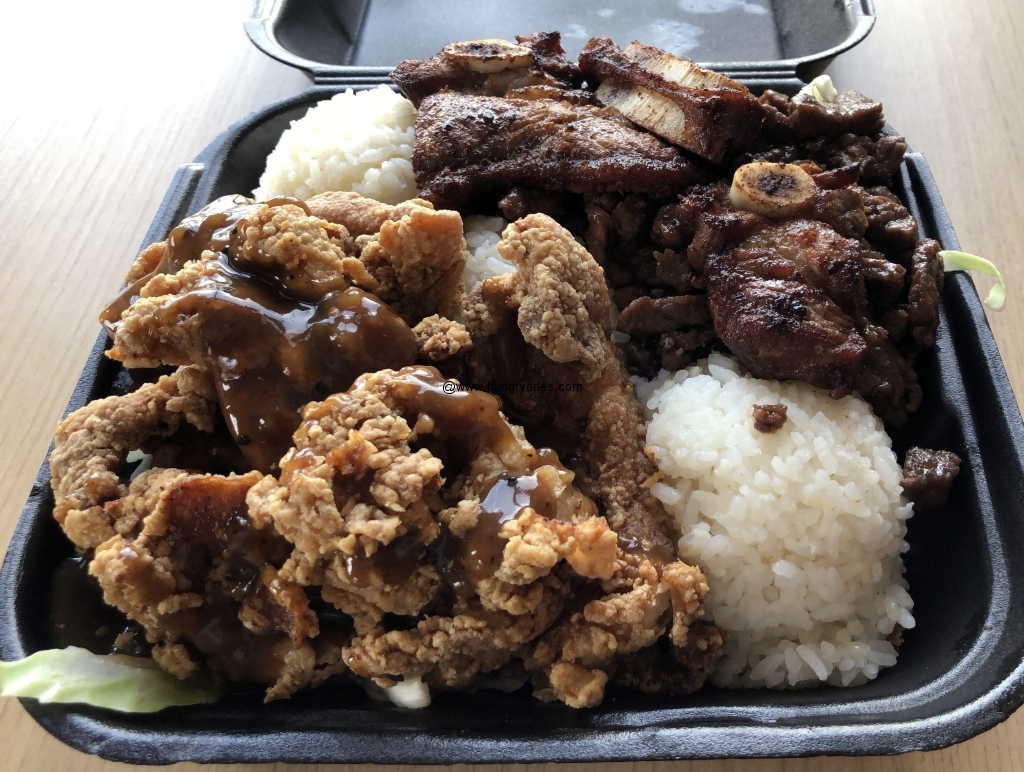 Island Style Mix lunch plate.  Mochiko chicken had a delicious crunchy batter while the chicken was juicy and tender.  I would order this again without the sesame sauce.  Teriyaki beef was tender, juicy, and had a delicious sweet flavor.  Pulehu short ribs was tender and juicy but I didn't like the sea salt flavor.  I prefer traditional kalbi flavor.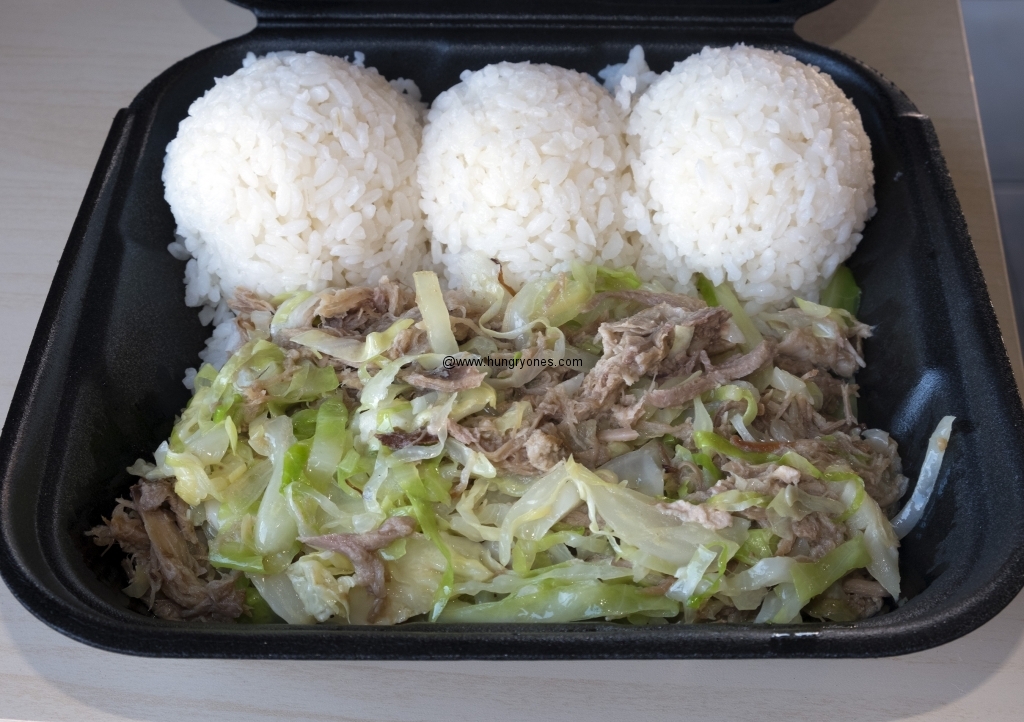 Kalua pork with cabbage has very tender pork with shredded cabbage.  I love this dish but it's very salty and I mixed in a lot of rice to mellow out the salty flavor.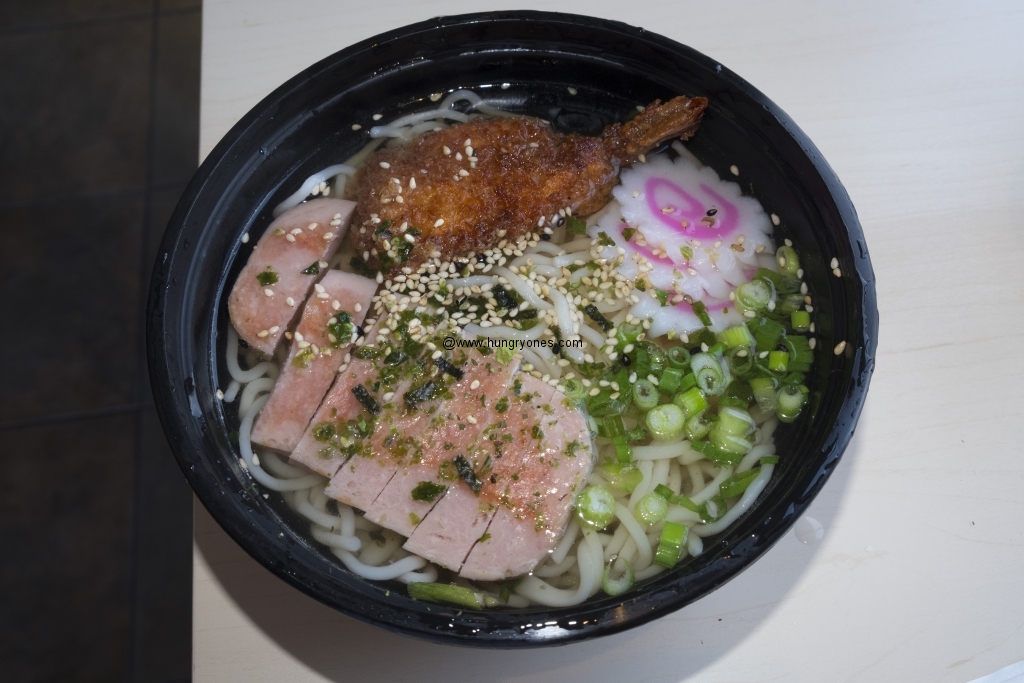 Island style saimin was much like a bowl of ramen.  Noodles lacked flavor.  Fried shrimp had a good shrimp flavor.  Spam was nice and salty.  Broth tasted like filtered water.  I prefer my version made with a pack of Sapporo Ichiban ramen.  Oriental seasoning packet mixed with meat and veggies had much nicer flavors.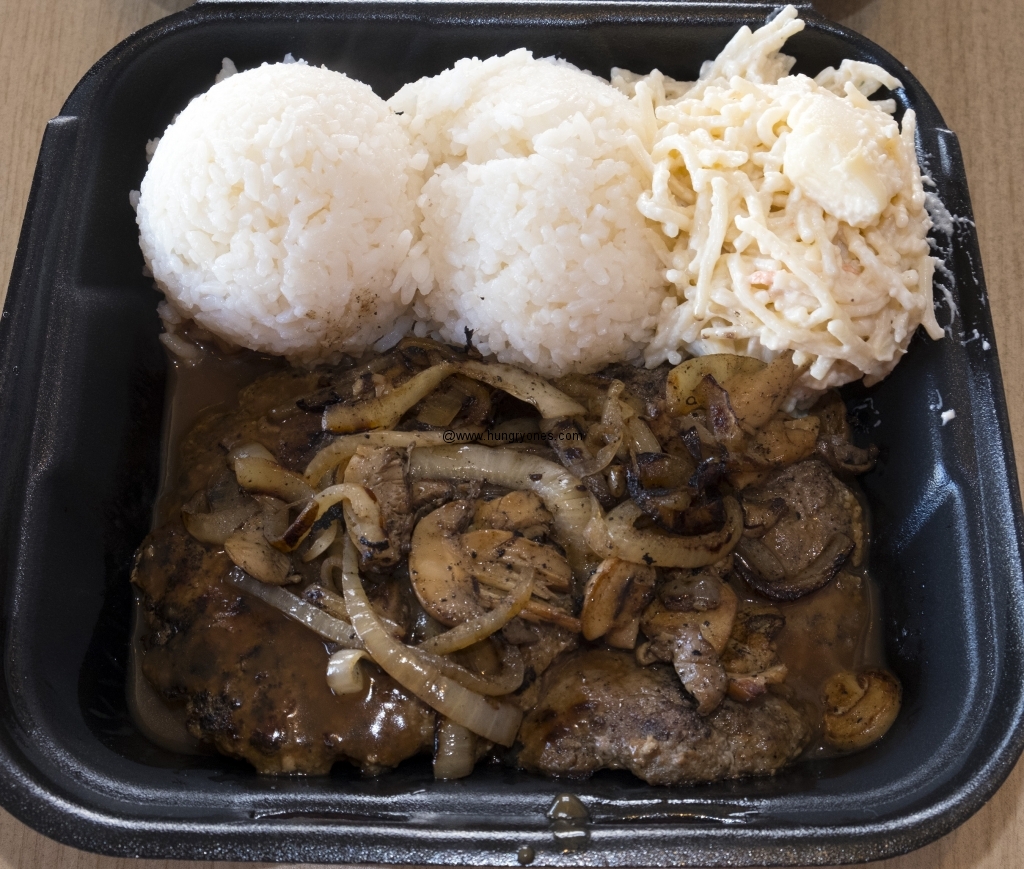 Hamburger steak had a nice beefy flavor which was made even better by the savory gravy.
Malasadas were hot out of the fryer and delicious kinda like a donut hole.  My favorite were the ones with just sugar sprinkled on top.  The haupia filled ones weren't as good as the haupia didn't taste right.  Also the flavor changes after I took the leftovers home and they sat around for awhile.  So it's best to eat them fresh out of the fryer.
Shaved ice featured very fluffy ice.  I loved how fine the grains of ice were.  Soaked up the syrup nicely.  I tried the POG, guava, and grape flavors.  They were sweet but not too sweet.  POG flavor was my fav flavor and tasted like passion fruit, orange, and guava juice.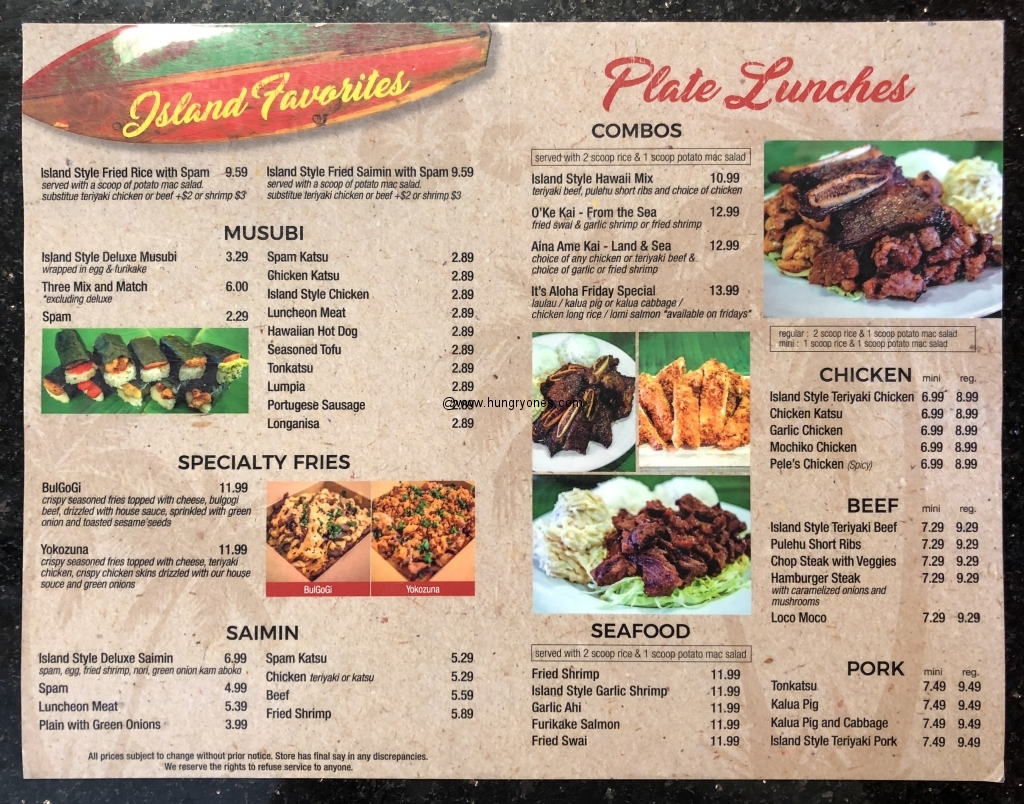 This place has a big menu and I've found some really good food and some dishes I would not order again.  Shaved ice is my fav menu item so far. 
Kirk of mmm-yoso!!!
visited too.
4508 Cass St
Ste D
San Diego, CA 92109