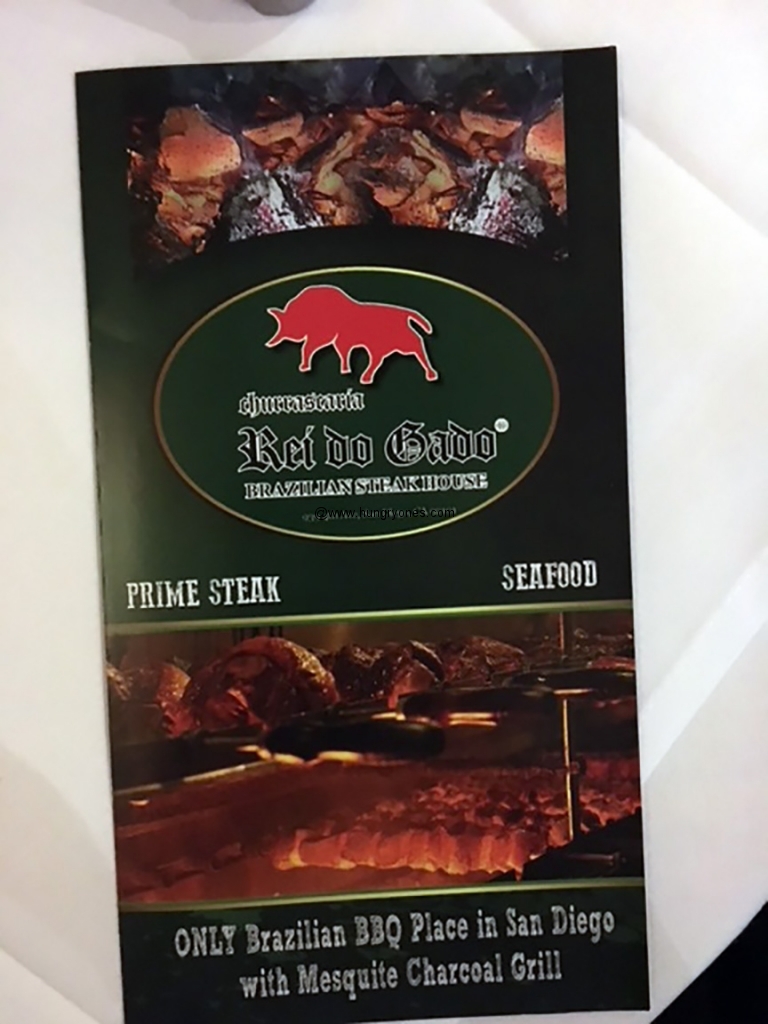 A few times per year we (Soo & me, Maggie) like to combine our posts and this is one of them! To figure out whom wrote what, we just insert 'Above portion written by' (then one of our names of course) at the end of each summary. Hope you enjoy our collaboration!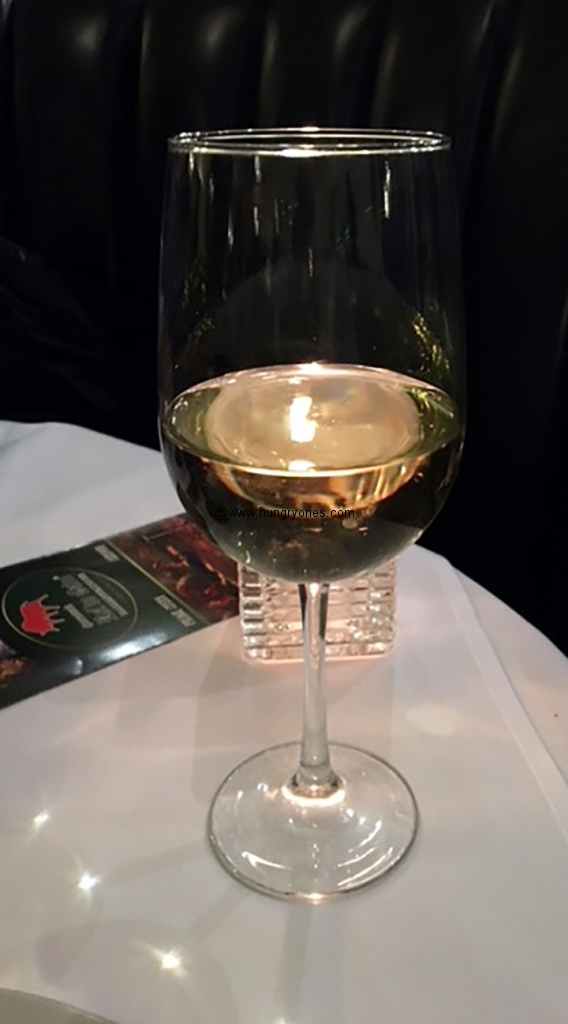 We were invited to dine at Rei' do Gado for Restaurant Week! The dining area has two separate buffet style islands that include; salad, seafood, various entree's & dessert selections. Each dish is appropriately labeled. I went for two trips just to get a sampling and pair with the second portion of the meal. The meats are delivered to your table individually. The waiter slices the meat in front of you if you choose that particular selection. Believe me it's a ton of food and if you say yes to each type of meat offered your going to get full really fast.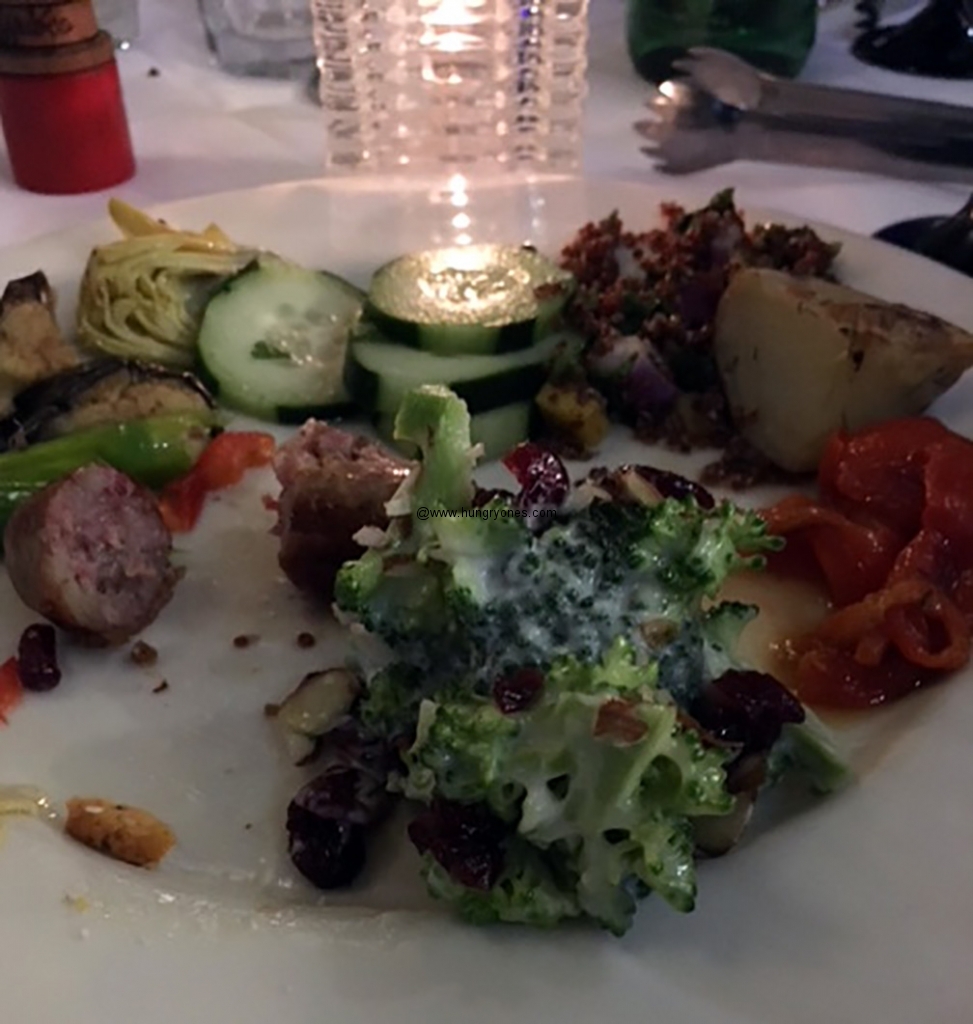 The white sauce on the broccoli was applied generously, would have preferred less of it although it tasted good. Red peppers were sautéed well done. Red potato had a lovely brown crust. Loved the quinoa salad with mango, exquisite subtle flavor. Cucumbers & Asparagus had the perfect crunch. Artichoke was a bit dry, not very flavorful. Eggplant was moist, kinda bland. Linguica was wonderful with an array of spices.
With that being said they do offer a separate menu to order from including desserts and wine. I was not too happy with my selection of Chardonnay. Luckily the cocktail waitress stopped by and offered their signature drink. Now how can I turn that down? It was bursting with super powered fresh lime, sugar & Cachaca. Although it was strong I still enjoyed it.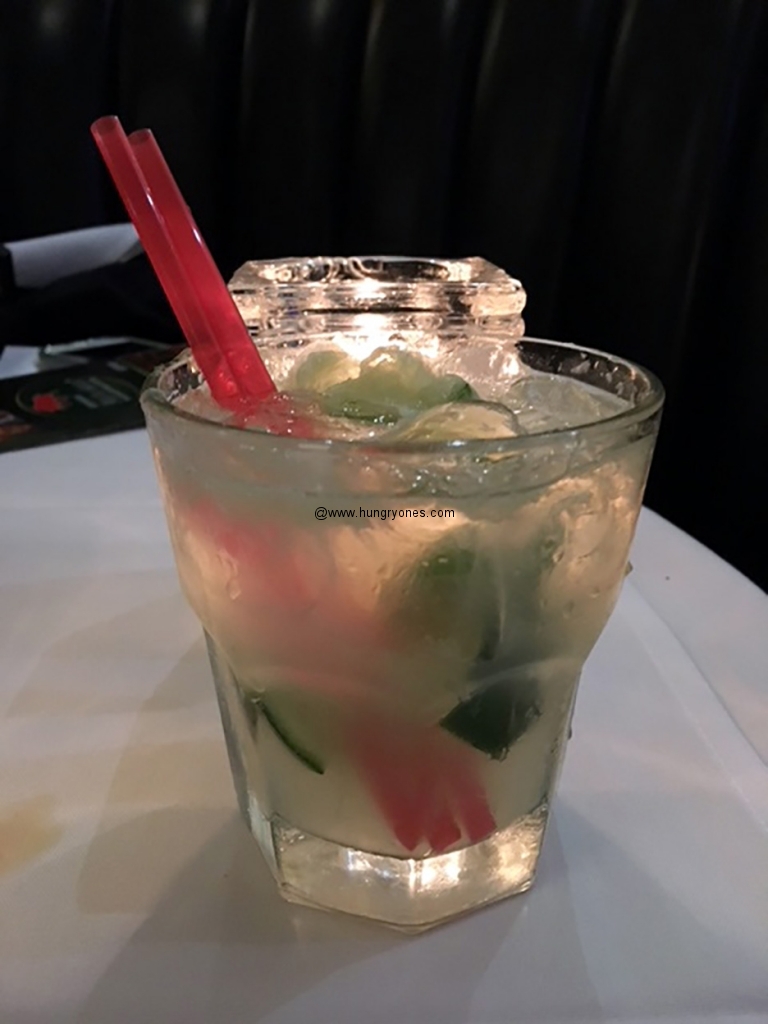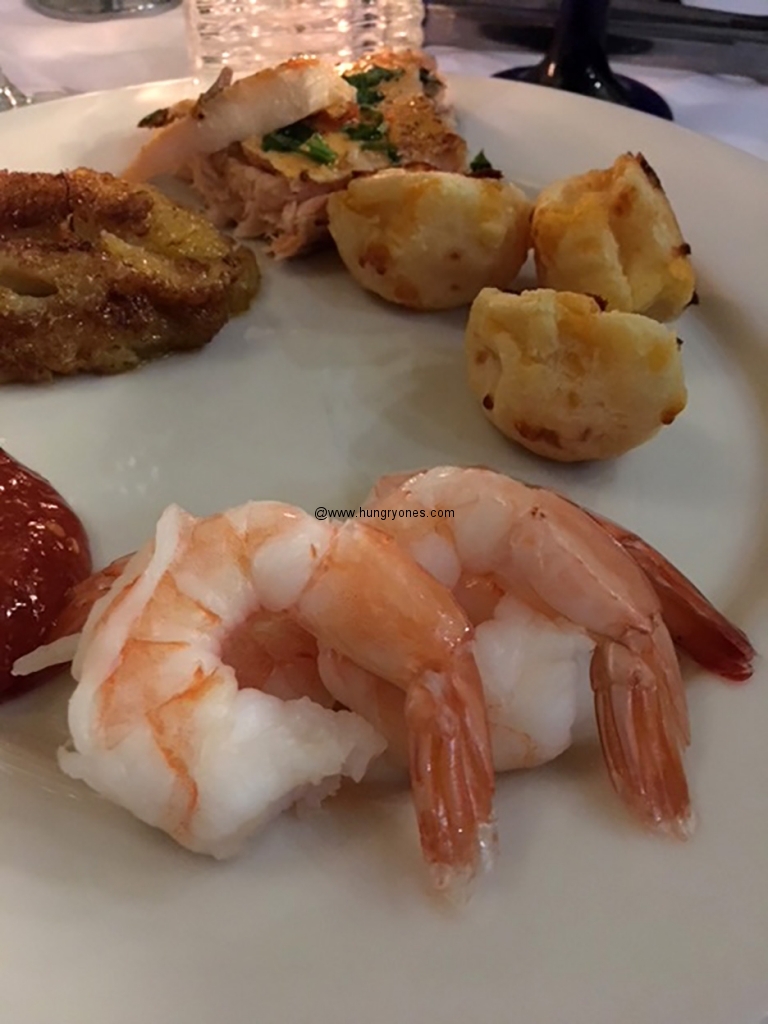 The spicy cocktail sauce made the shrimp taste divine. Really can't get enough of the Brazilian cheese bread, something about how the moist chewy center just melts in your mouth makes it addicting. I was surprised how strong the pepper was in the Salmon, set my mouth on fire, in a good way. The plantains have a delicate scent with a unique flavor and they pair well with the meats offered or all by themselves.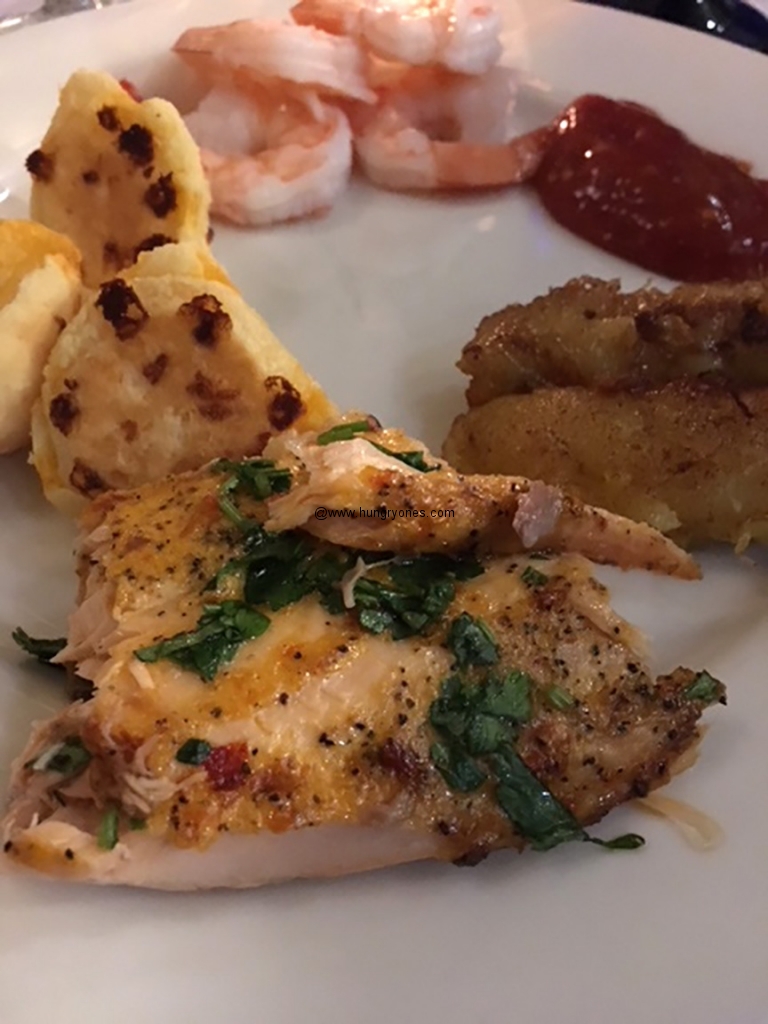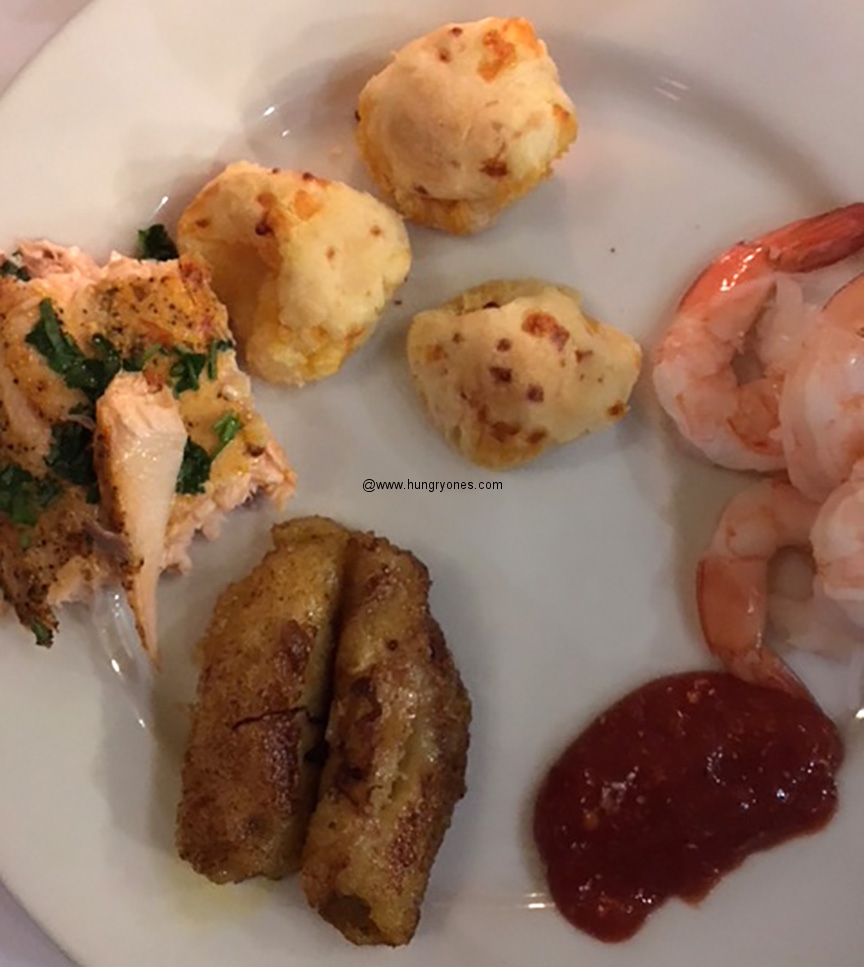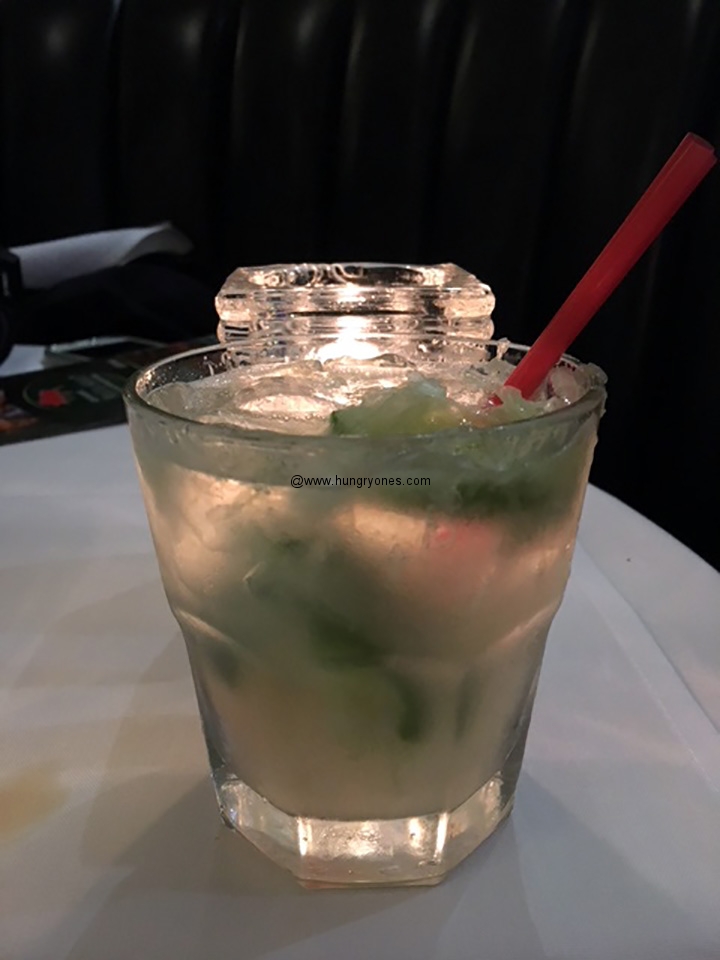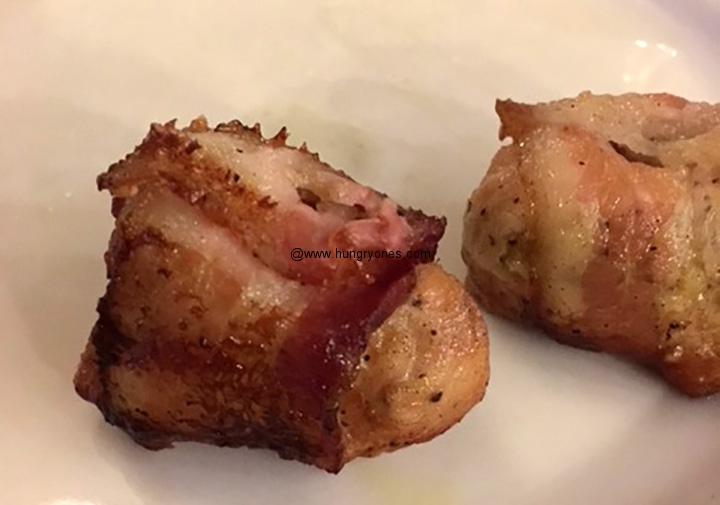 The variety of spices used in the meats I tasted lends itself to a lovely experience with layers of flavor in each bite.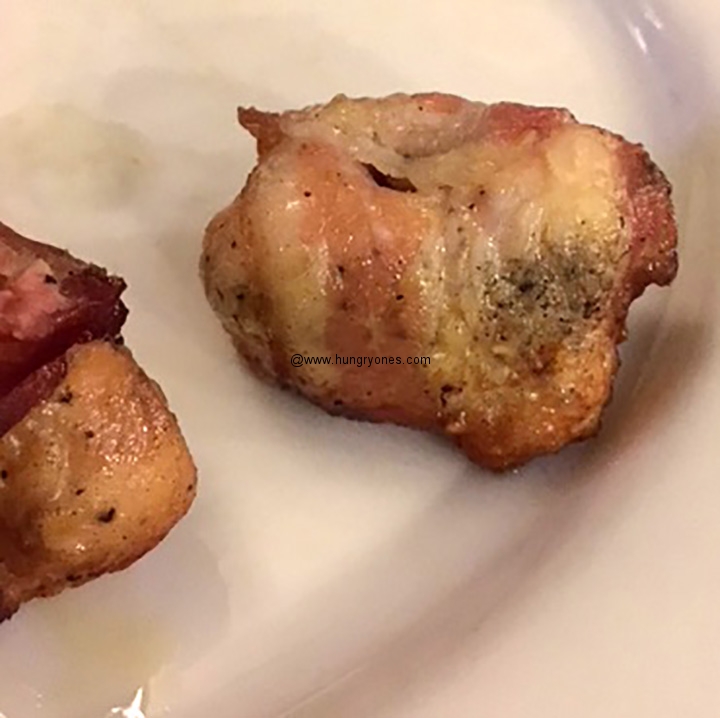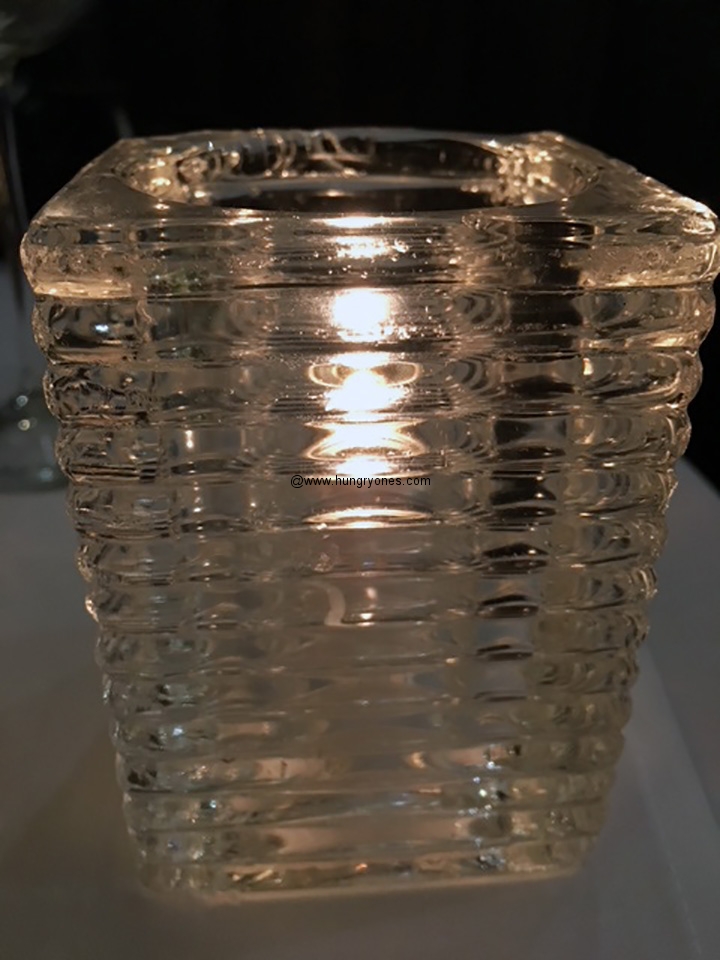 The chicken thigh was by far my favorite meat choice of the evening. The creaminess of the cheese mixed with the layers of spices and smokiness was just superb.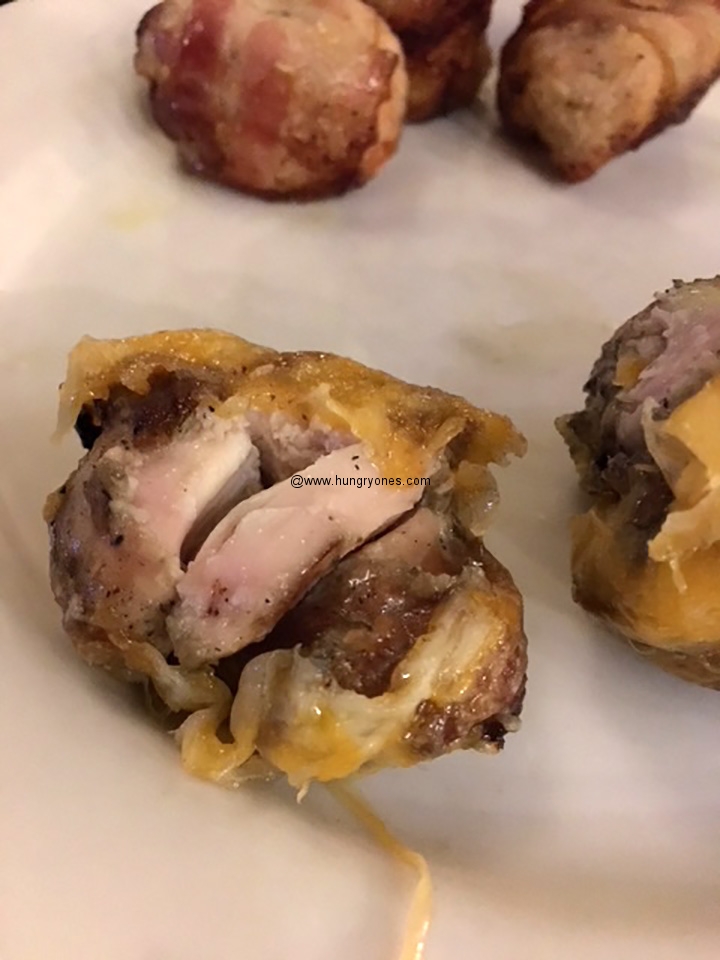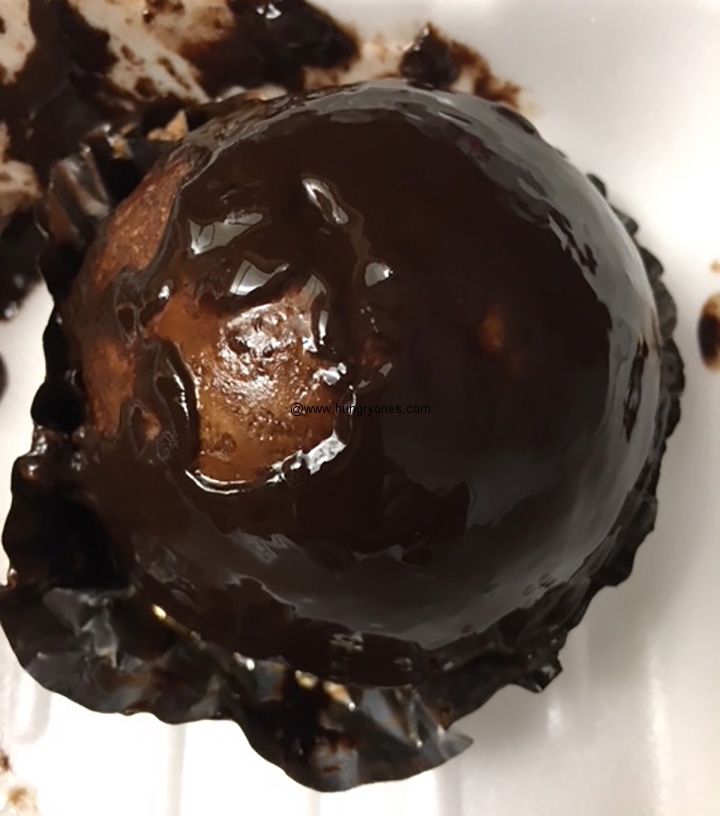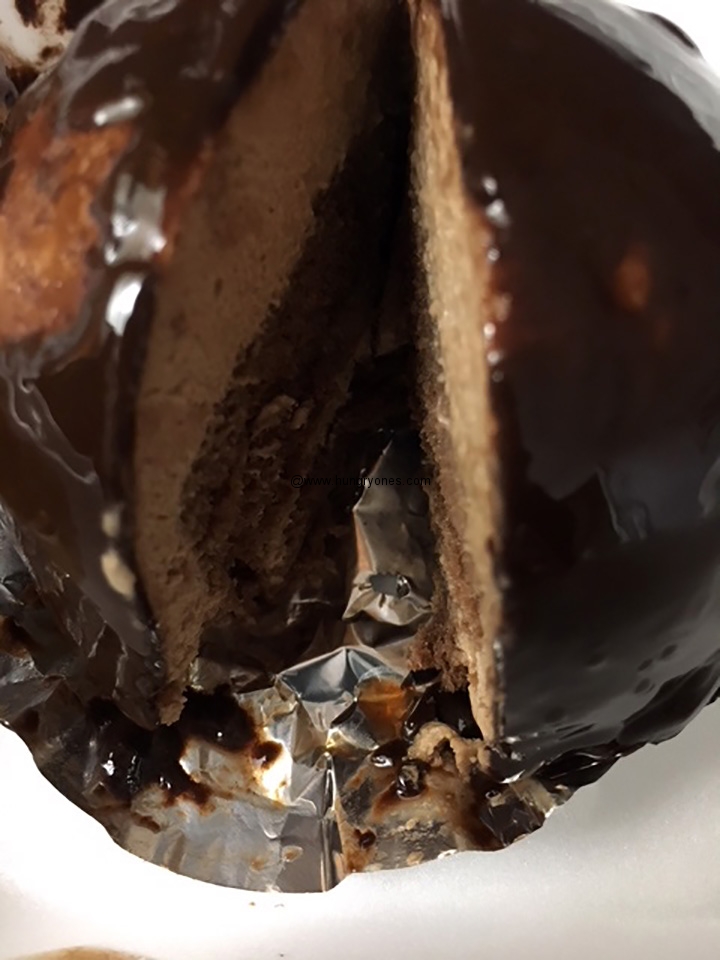 I'll have to admit this is not what I expected when I ordered a chocolate cake. It was light, refreshing, not heavy with chocolate flavor, more like a tiramisu vibe. I liked it but found myself longing for a traditional piece of cake.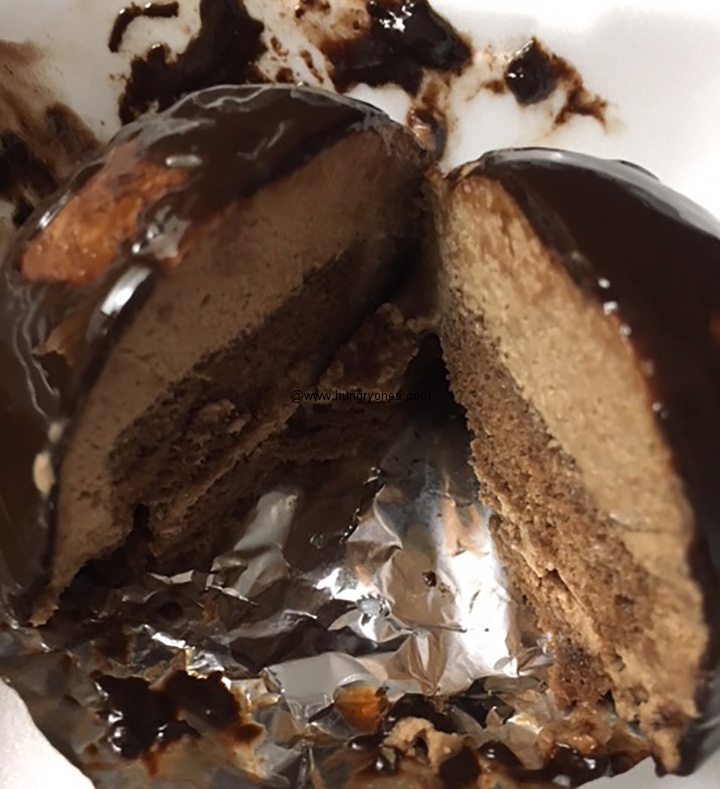 Above portion written by Maggie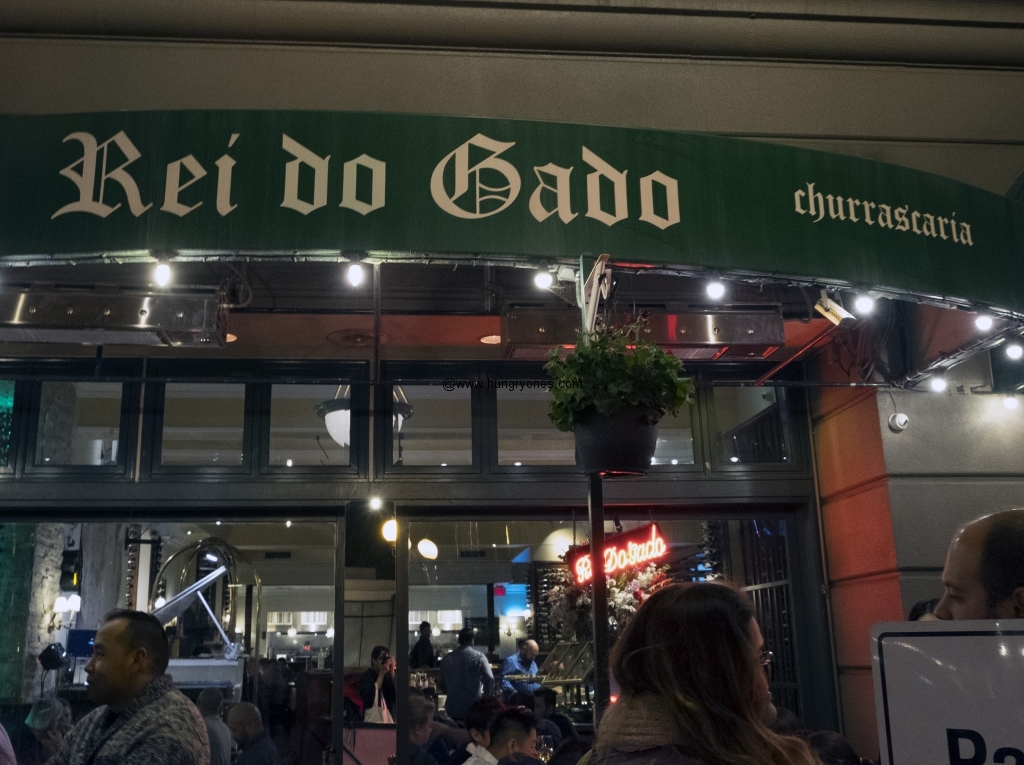 I have walked by Rei Do Gado lots of times and never stopped in just thinking another expensive Brazilian steakhouse.  This week is different.  It's San Diego Restaurant Week when those expensive restaurants are more affordable.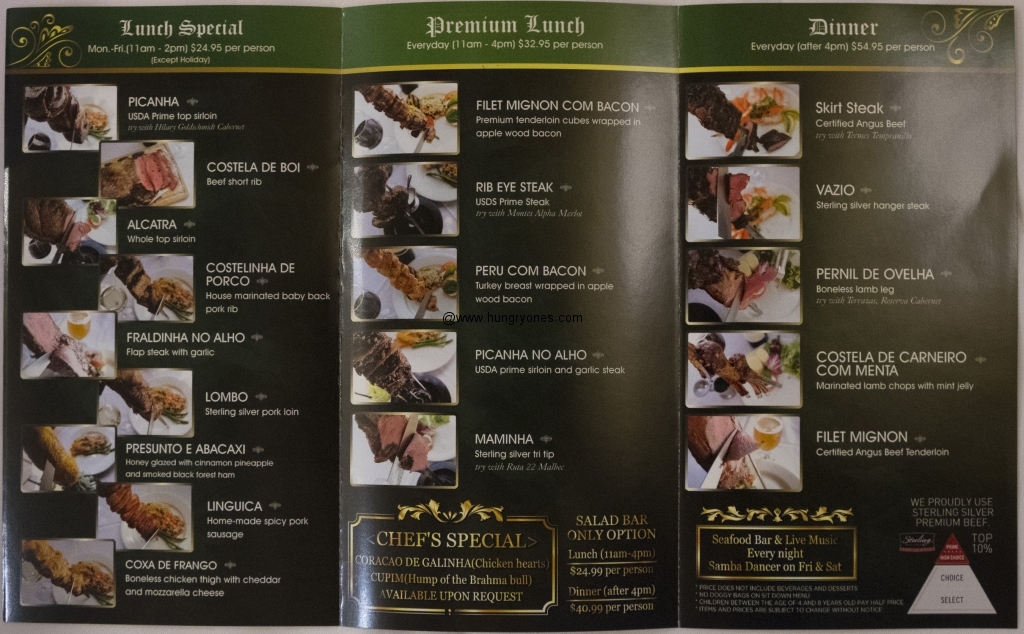 Rei Do Gado was offering dinner for $40 per person.  We were seated in the back next to the mesquite charcoal grill.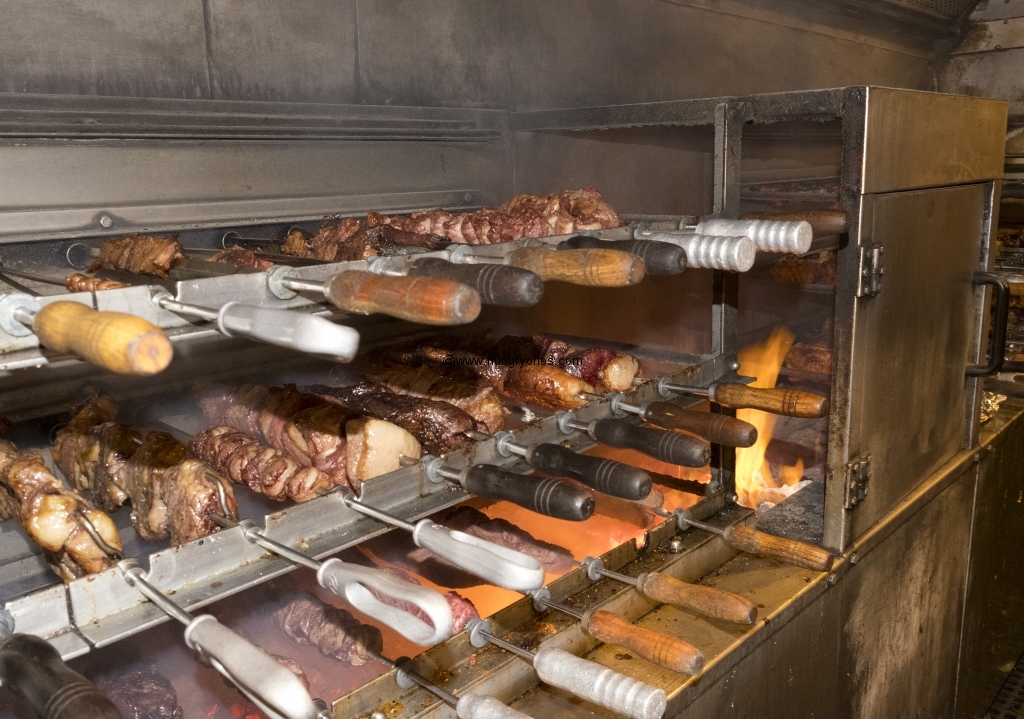 I could see the flames searing the meat as I waited for the servers to come by with meat on skewers.  I skipped lunch so I could sample as many meats as I could.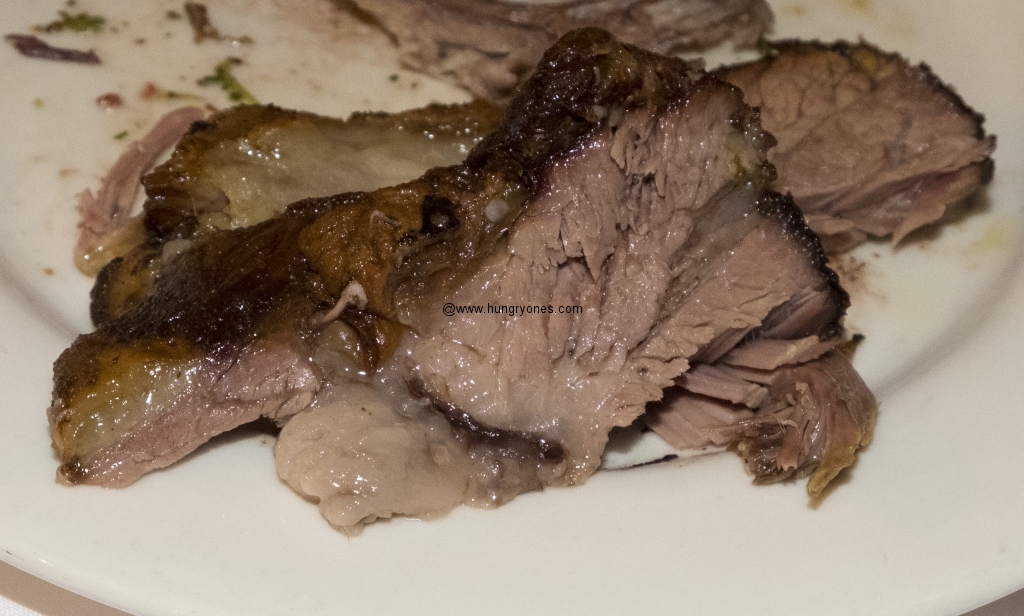 Beef short rib was tender and full of beef flavor with a hint of mesquite smoke.  My second favorite meat.
Boneless lamb leg was tender and had a mix of earthy lamb flavor with a bit of rosemary.
Pork sausage casing had a bit of snap and the sausage had a light spicy flavor.
Flap steak was tender with a rich beefy flavor and a hint of garlic.
Bacon wrapped filet mignon had the most tender beef with  a mix of beef and applewood smoked bacon flavor.  This was my favorite meat of the evening.
Top sirloin had a nice beefy flavor but too chewy for me.
Hanger steak was tender and had a rich beefy flavor.
Bacon wrapped turkey breast had a unique mix of flavors from the smoky and savory bacon and the milder flavored turkey.
Lamb chop was very tender and had a mix of lamb and mint jelly flavor.
Ribeye steak had a nice char on the outside while tender on the inside and full of delicious flavor.  My third fav meat.
There was a nice looking salad bar but I had to focus on the delicious steak.
On Friday and Saturday night there is a samba dancer.
For dessert I had the tiramisu.  Cake part was fluffy and moist.  Lots of sweet cream filling and coffee crust coating.
I love the variety of meats with the hint of mesquite smoke.  I prefer how each meat is seasoned uniquely here over Fogo De Chao where they hide the flavor of the meat with garlic and salt.  Nice server was attentive even though the place was packed. It was gracious of the General Manager to let me take photos of the mesquite charcoal grill.  I'm gonna be coming here instead of Fogo when I want Brazilian food.
Above portion written by Soo