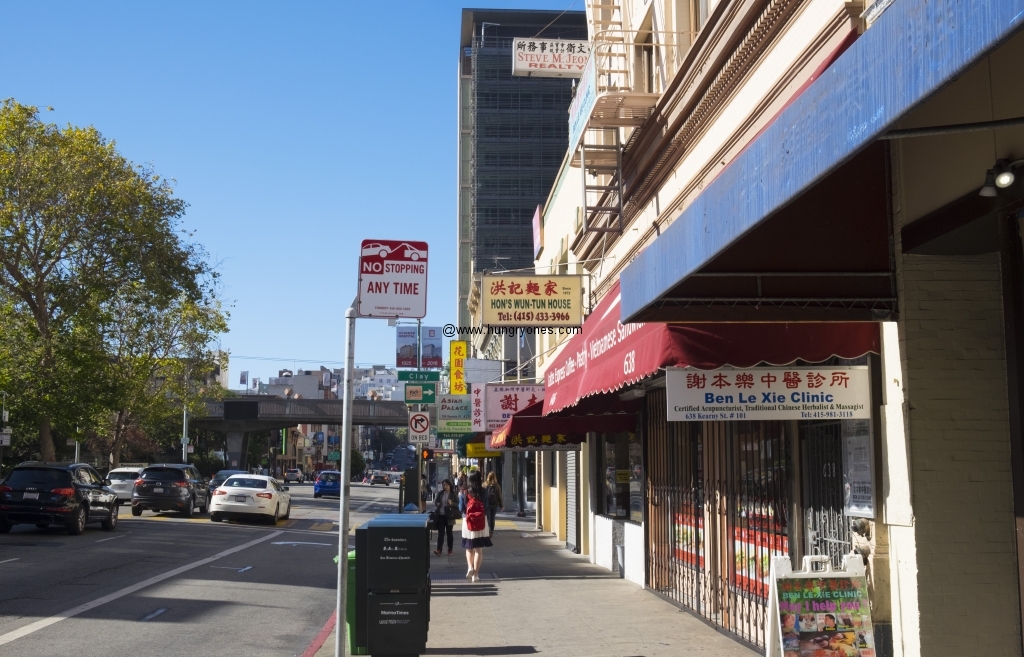 I love walking down the streets of Chinatown.  Streets are filled with unique shops and there is a feeling of a previous age living on here.  So different than the mall by where I live where they ripped out the few trees and old buildings to create a colossal parking structure and gleaming new shops.  You never know what you will see looking in the windows of the shops here.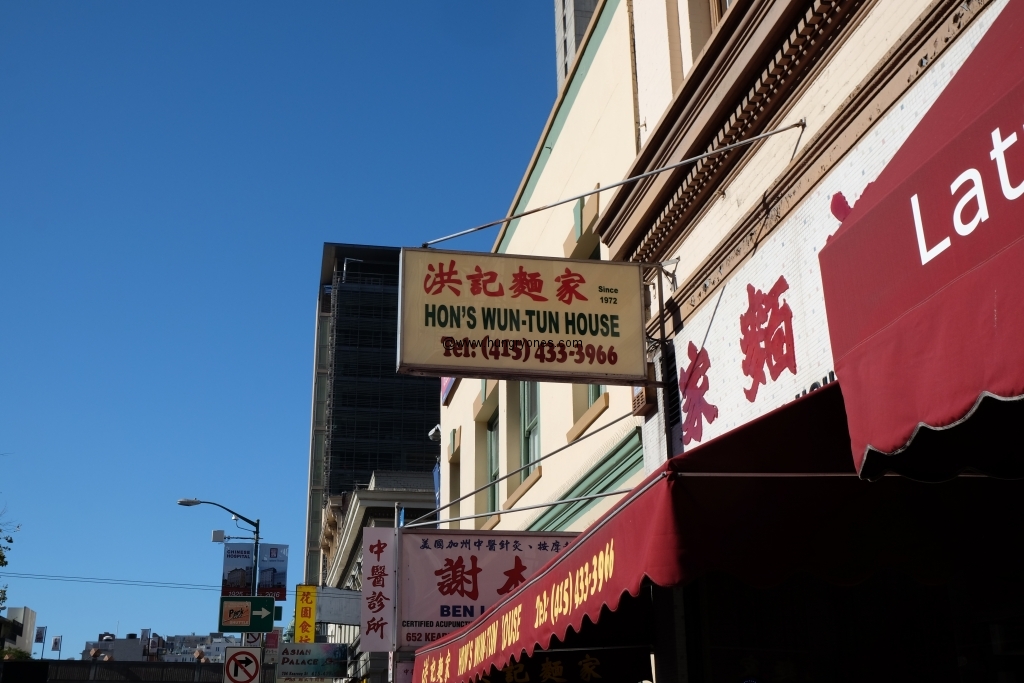 Through the front window of Hon's you can watch while the chef prepares wun tun soup.  I ordered the wun tun noodles with bbq pork.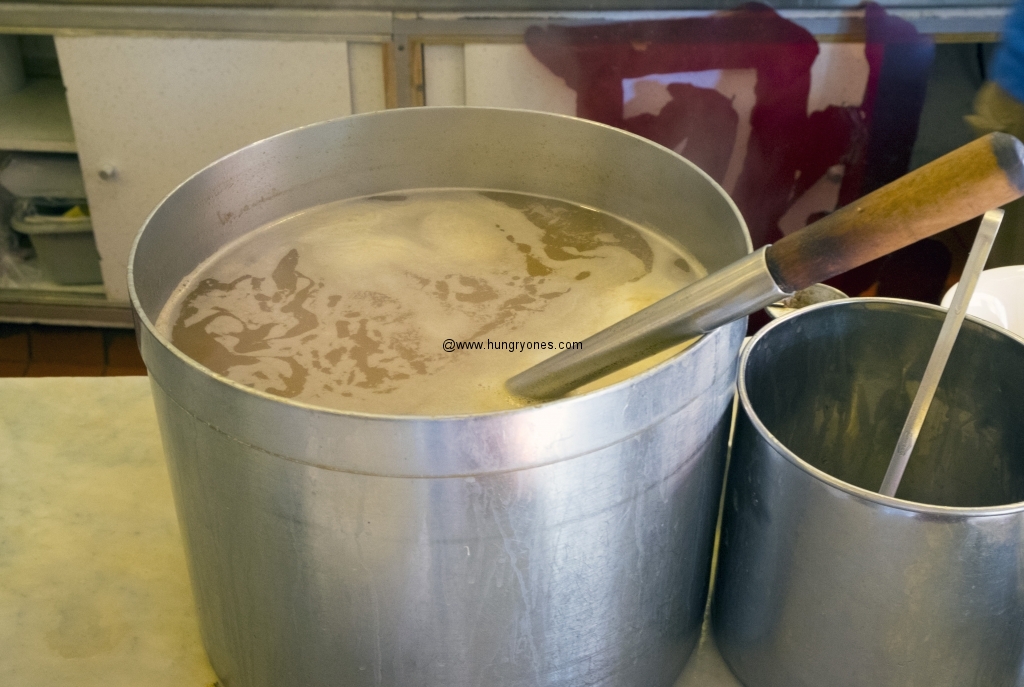 I watched as all the items were placed in a bowl and steaming broth was added.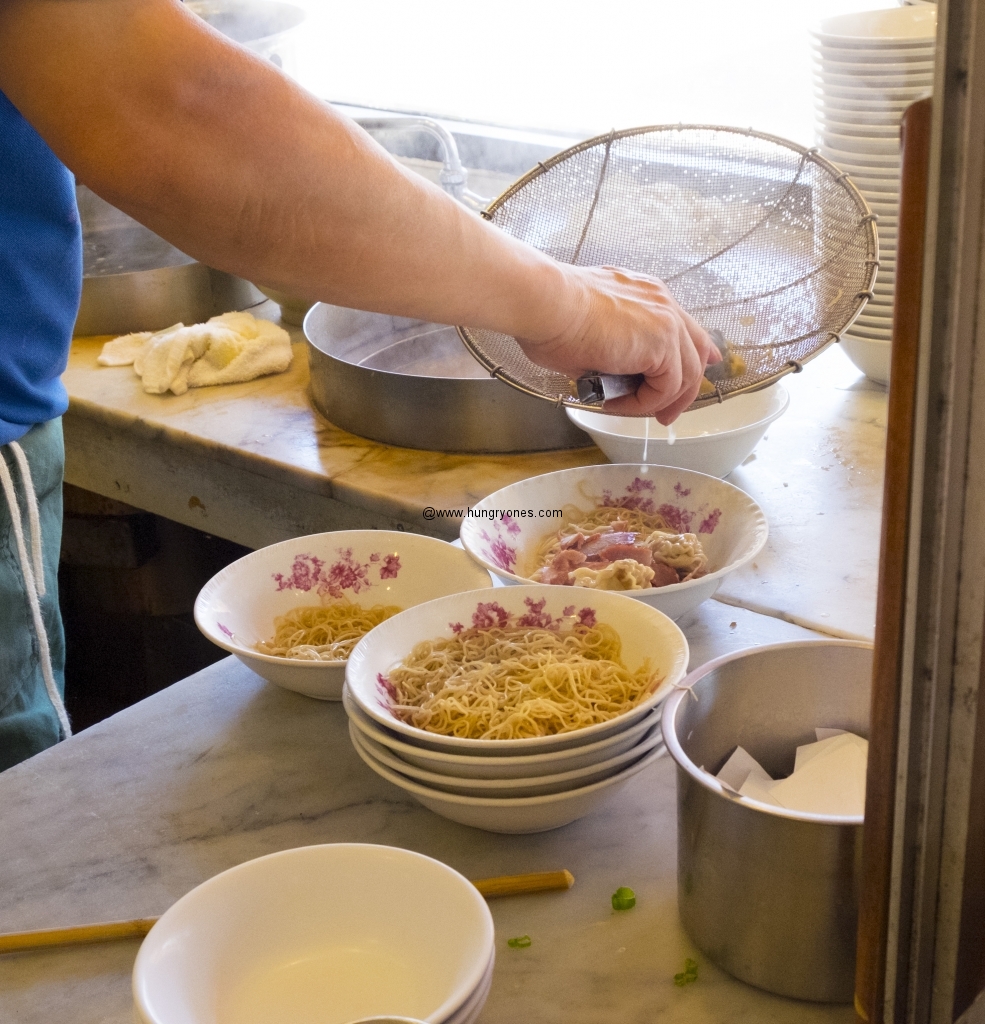 I was served as my soup was cooking.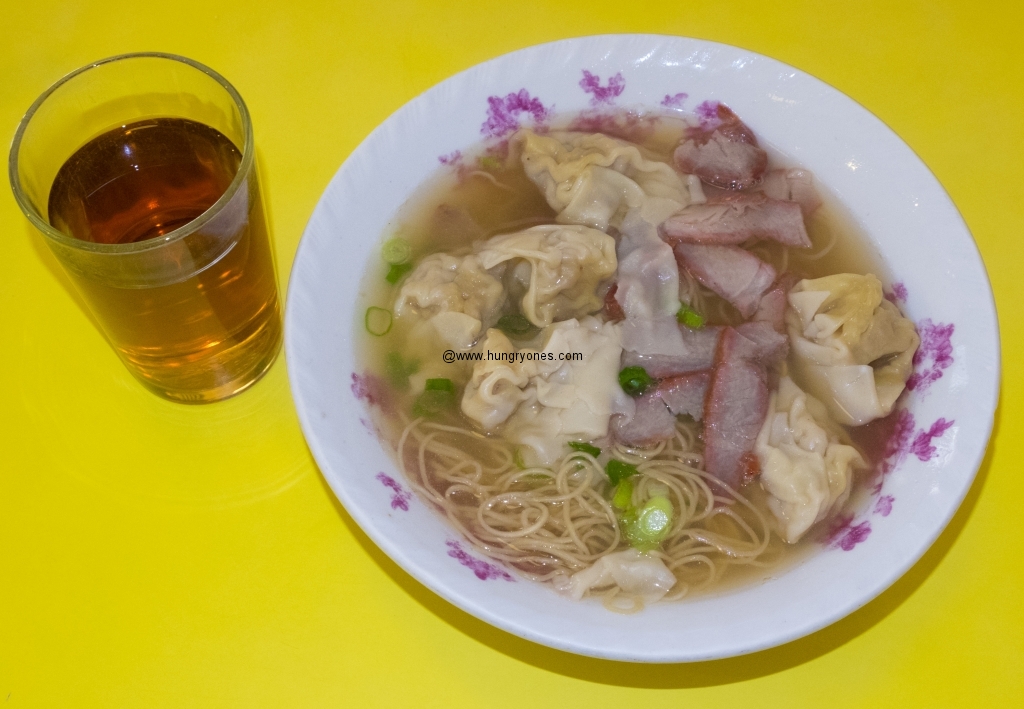 Loved the flavor of the shrimp and pork wun tuns.  Broth had a nice flavor as well.  The bbq pork was cut very thin and had a tasty flavor.  I really enjoyed my soup and the service was very speedy.  Good place to have wun tun soup with the locals.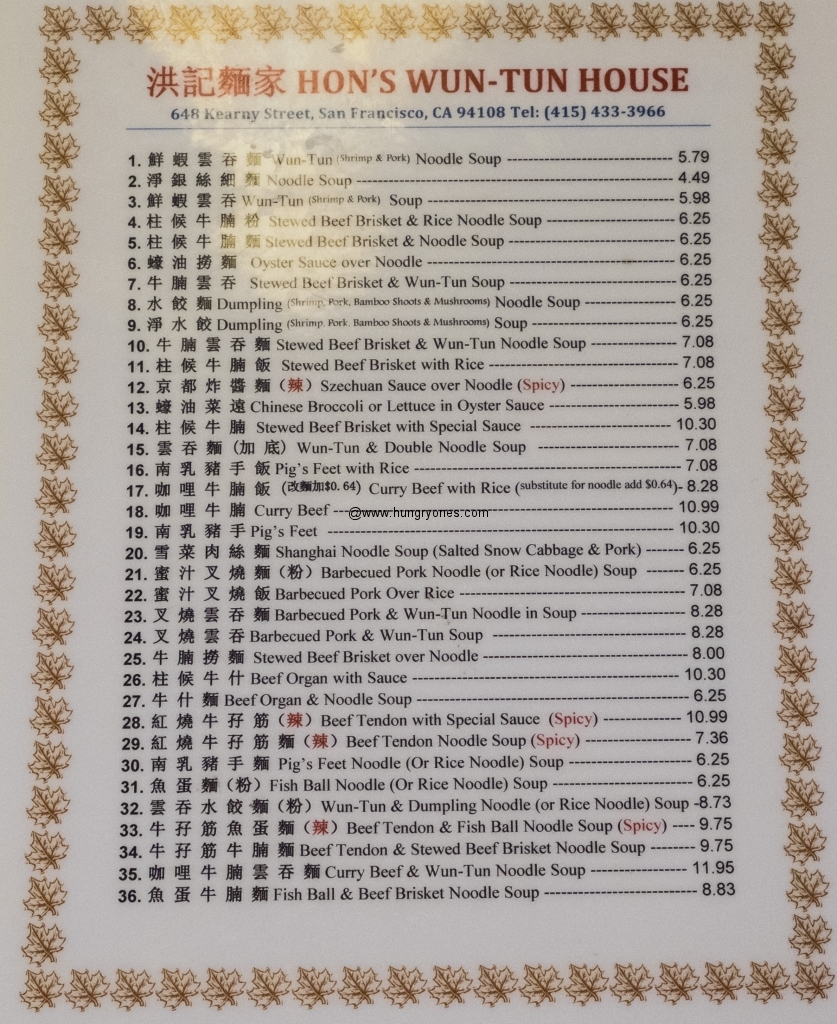 Hon's Wun Tun House
648 Kearny St
San Francisco, CA 94108
(415) 433-3966