Breath deep the tantalizing aroma.  Butter mixed with beef dry rubbed in salt and pepper heated to 1600 degrees F.  I watched the butter bubbling on my sizzling steak.  I could no longer resist that heavenly aroma and snapped my photos quickly.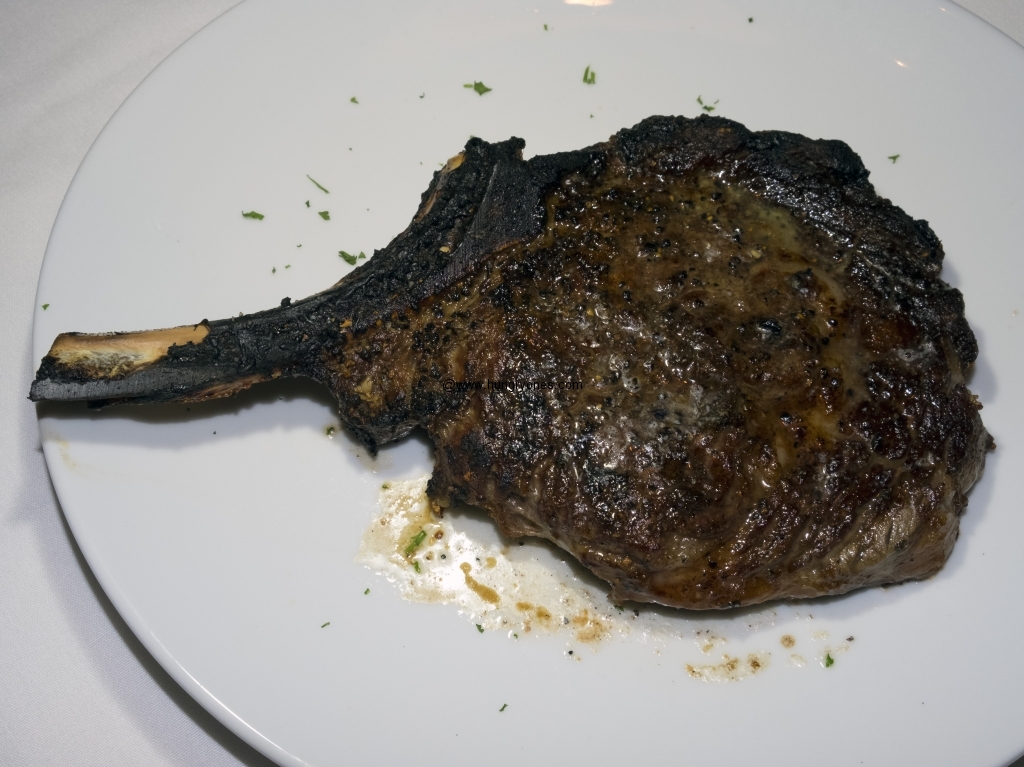 20 oz bone in prime ribeye was cooked medium well.  Wet aged the steak was remarkably tender and a bit juicy.  I prefer my steaks with the bone in as it seems to have a nicer flavor.  Mix of flavors from the beef, butter, salt, and pepper was delicious.  This is one of the best steaks I've ever had.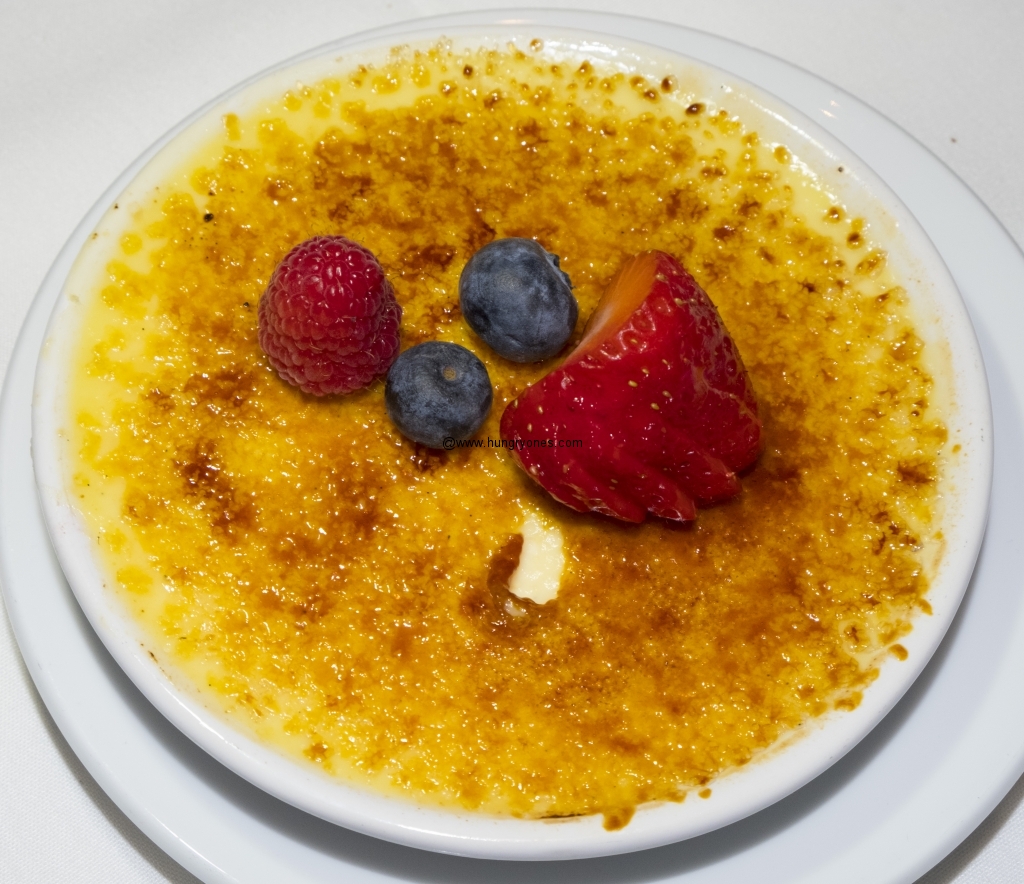 Creme brûlée had a crunchy crust and sweet vanilla cream underneath.  Sweet, rich, and delicious.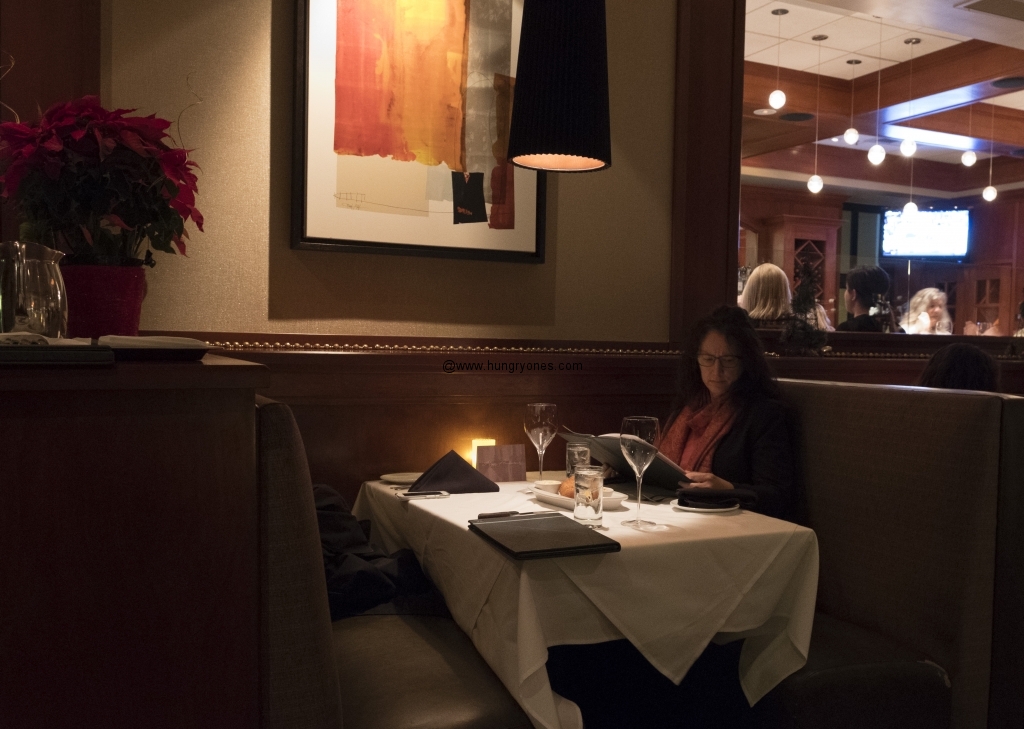 Fleming's is one of the fanciest dining spots in our part of town.  I always make reservations in order to get a comfy booth as it gets busy for dinner.  They have a good sized menu but the beef is what I come here for.  Another reason enjoy coming here is it's the only place in town that I've found you can get Blue Bell ice cream.  This visit I was very impressed by the service.  Waiter was very attentive and the manager I believe his name was Dylan M. came by and talked with us about our anniversary celebration.  Later the manager came by to check up on us and brought champagne.
Lastly he took our photo and wished us well.  This was one of our best restaurant experiences.  🙂