My first time here was about 10 years ago.  It was a taco shop and the food was ok.  I preferred Super Sergios down the street.  I guess that's why the taco shop closed.
Now there is a waiting list at dinner time and the owner of Cross Street Chicken turned the minimally decorated building into a fancy looking and hip location.
I tried the original fried chicken wings.  Batter was crunchy and had savory flavors with a strong paprika component.  I loved the flavor of the juicy chicken.
Salt and pepper wings.  Same crunchy savory batter with very strong salt and pepper flavors.  This is my fav flavor of wings but I'd love them even more with a bit less salt and pepper.  I drank 2 glasses of soda water when normally I only need 1 glass.
It was very bubbly and refreshing soda water.
Fried dumplings had a thin crispy wrapper which had a delicious fried flavor.  I didn't like the high green onion to meat ratio.  Flavor of the filling was pretty much just green onions.
Fish and chips featuring fresh cod.  Batter was crunchy and gave the cod a nice salty flavor.  Cod was tender, juicy, and full of cod flavor.  French fries were beer battered which was added beer flavor to the crunchy fries.  This is a great dish for those times I'm not interested in fried chicken.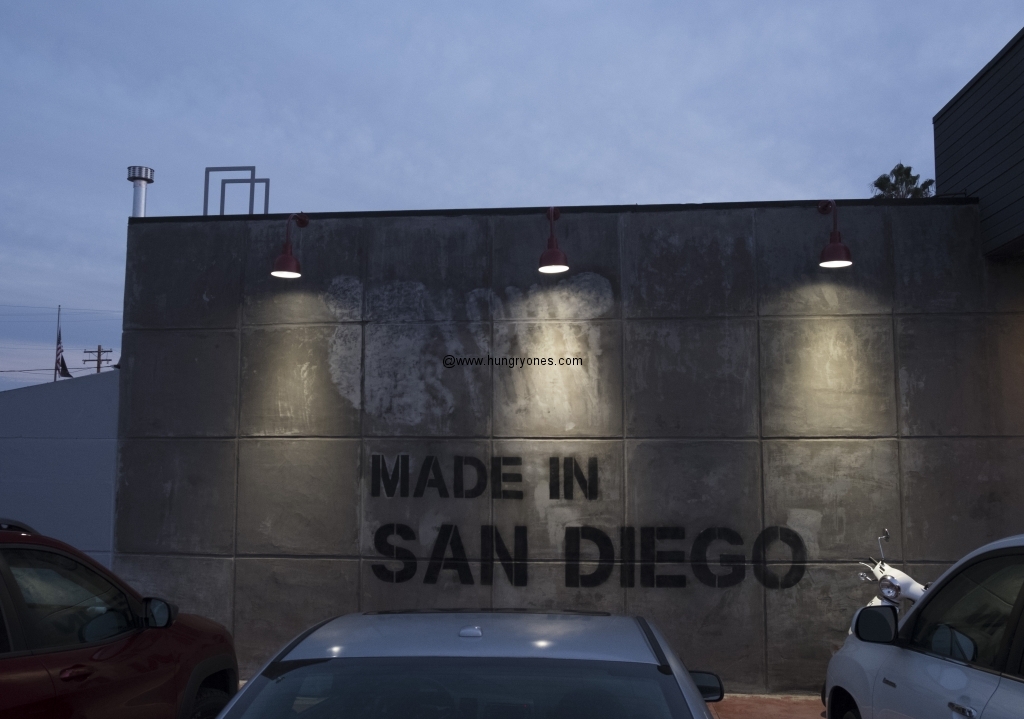 Cross Street Chicken & Beer
4403 Convoy St
San Diego, CA 92111
(858) 430-6001