Fluffy.  Cold.  Exotic sweet flavors.  When the day is hot my thoughts return to JoJo's.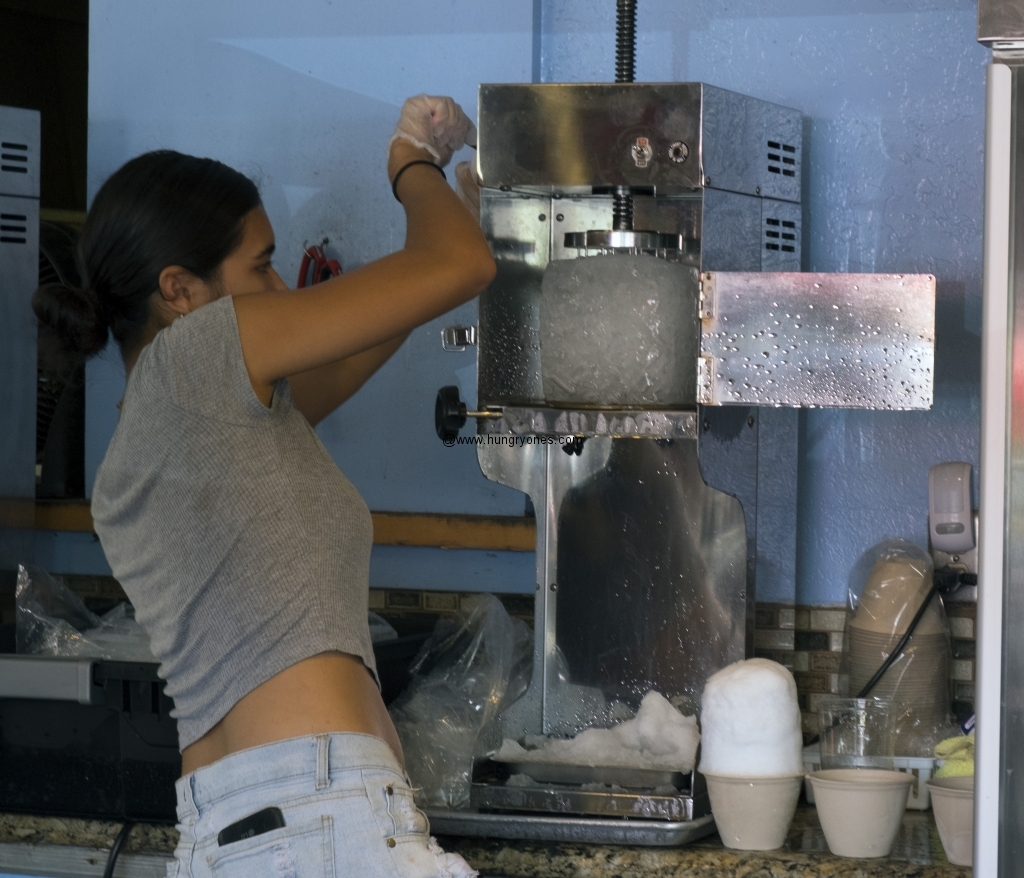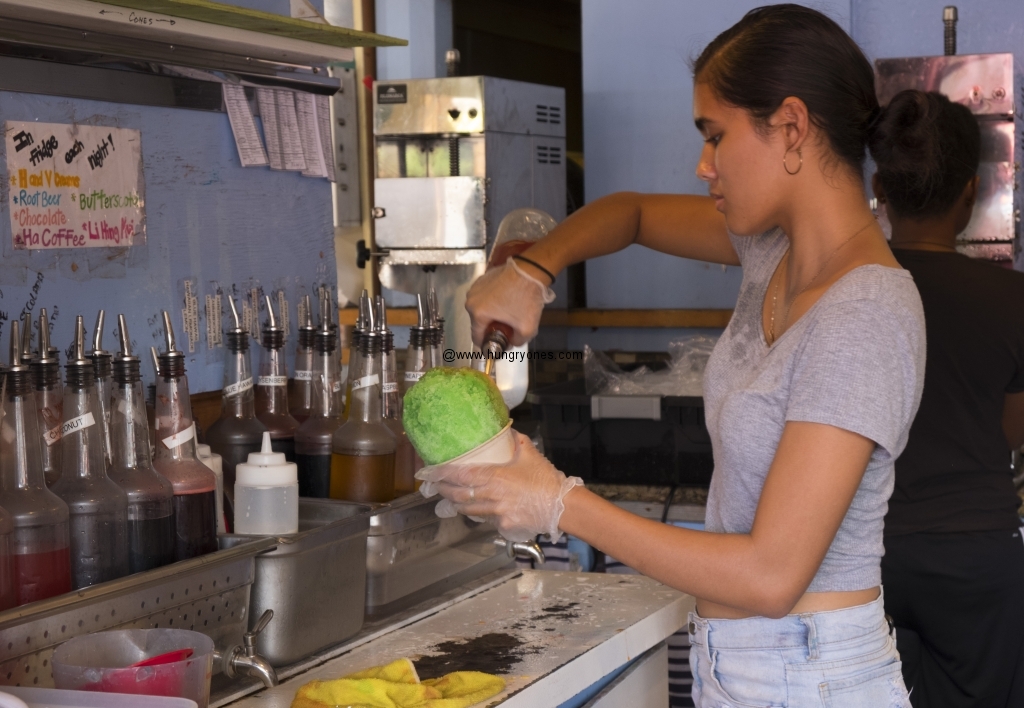 Line can get long in the middle of the day.  My first visit I tried the small shaved ice with lime and Hawaiian lemonade.  I loved the fluffy shaved ice.  When I was a kid I remember the crunchy ice which didn't absorb the syrup that well.  This fluffy ice seems to soak it in so you get flavor from top to bottom.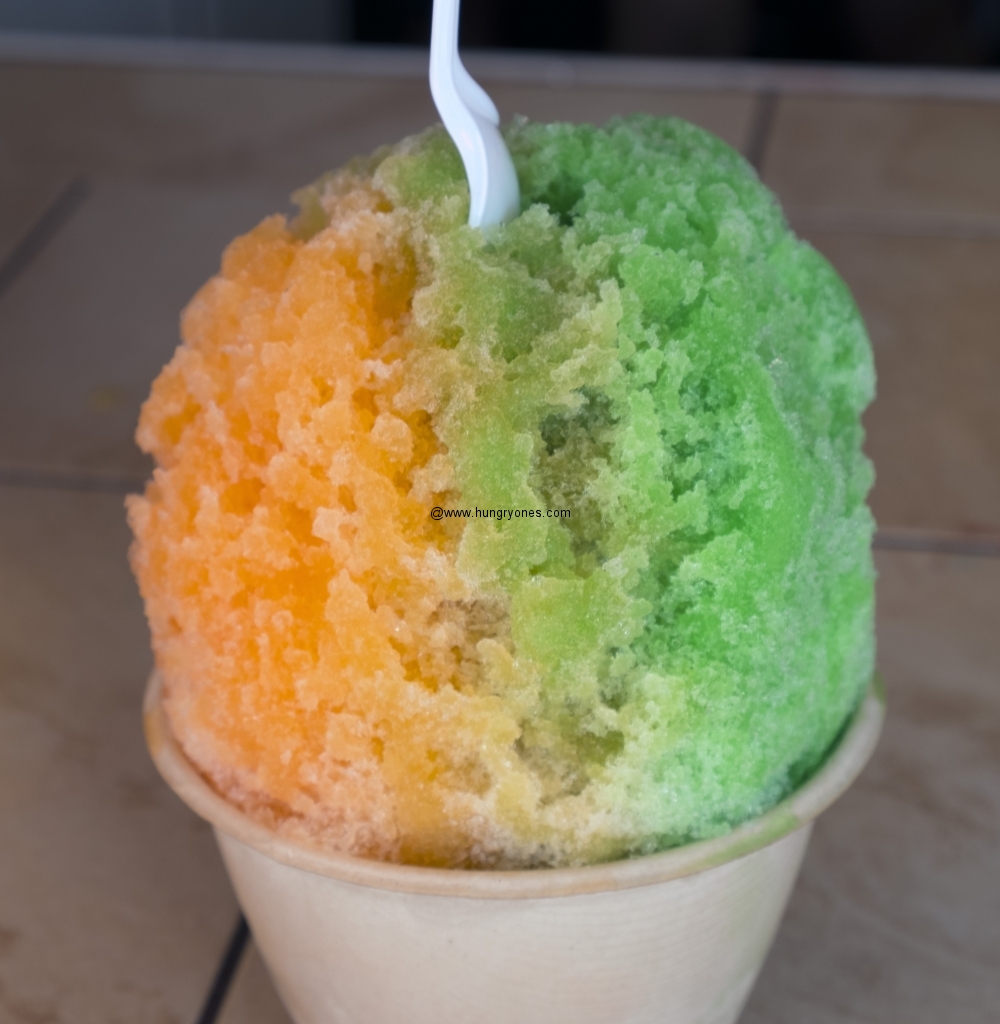 Lime and Hawaiian lemonade flavor had delicious citrus based flavor which went well together.  Best shaved ice I've ever had.
Second visit I tried the blueberry and the Hawaiian lemonade which is my fav flavor here.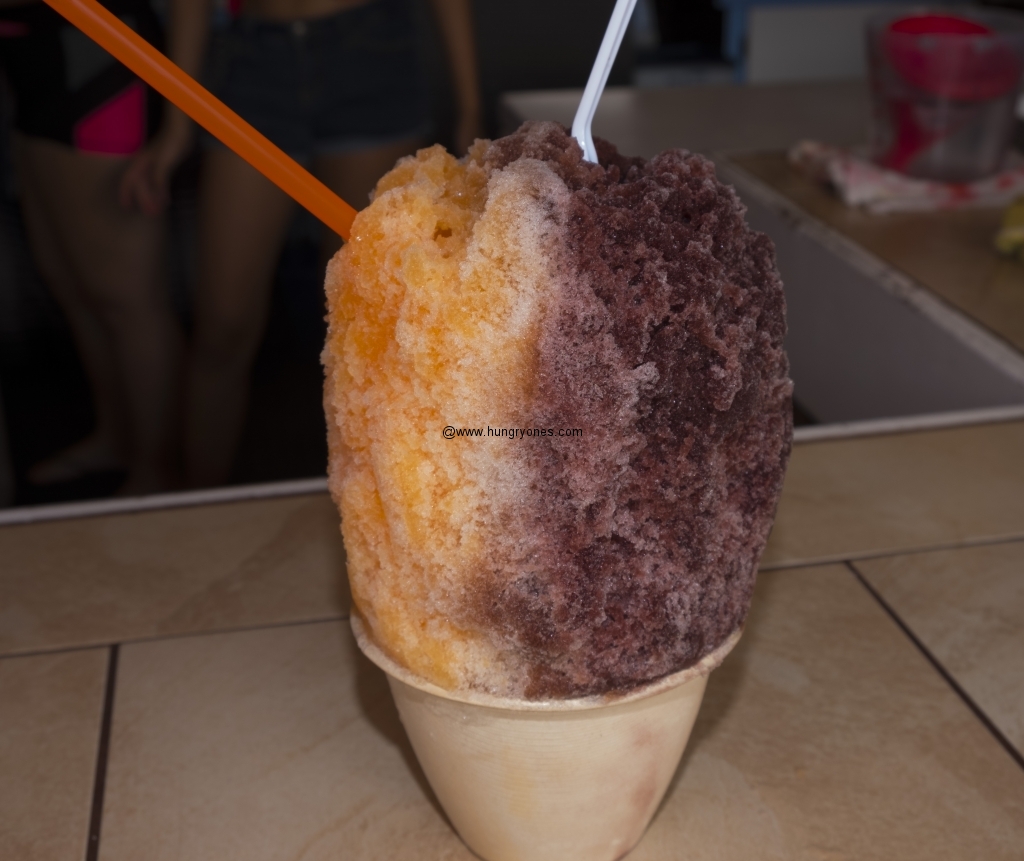 I got the big one this time and shared it with Mari.  For an extra dollar you get a lot more ice but the syrup girl wasn't as generous with the syrup so parts of the middle didn't get any syrup.  If you only get one flavor you can get some syrup from the bottom and pour it over the ice but when the flavors mix I usually don't like the resultant mixture.  Blueberry flavor tasted just like blueberries but the Hawaiian lemonade was the tastiest part of the shaved ice.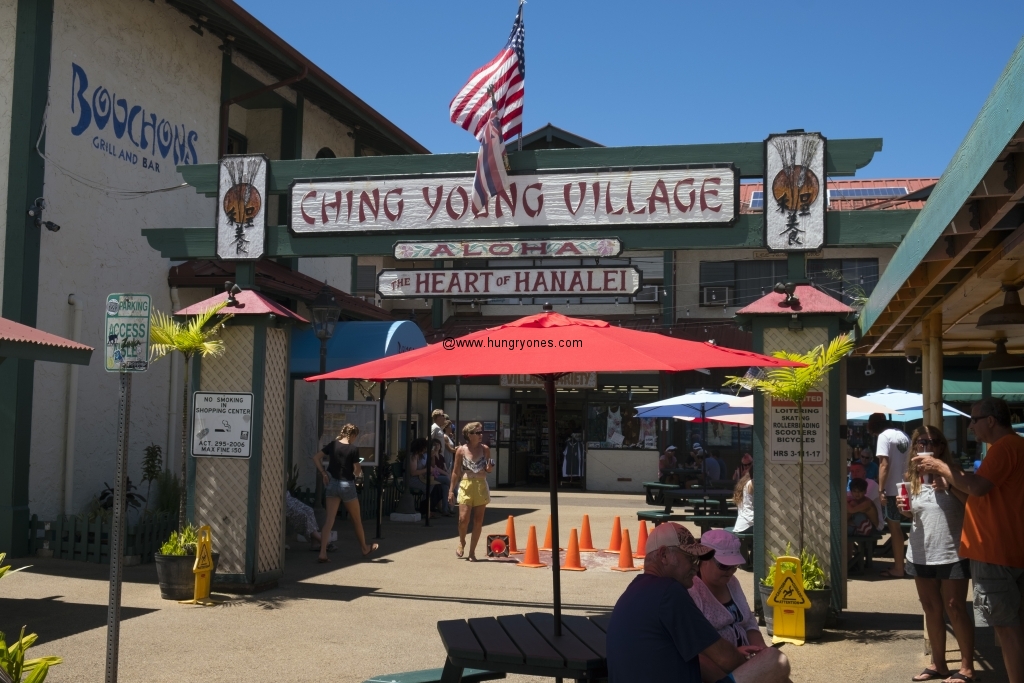 We picked a table under an umbrella to eat our shaved ice.
I have visited other shaved ice places but this is my fav spot to get a shaved ice. These use pure cane sugar to make their delicious syrup. Guava and lemon flavors were mixed to create Hawaiian lemonade. I wish I had some now. Next time I visit Kauai I'm going to JoJo's and getting a small lime and a small Hawaiian lemonade.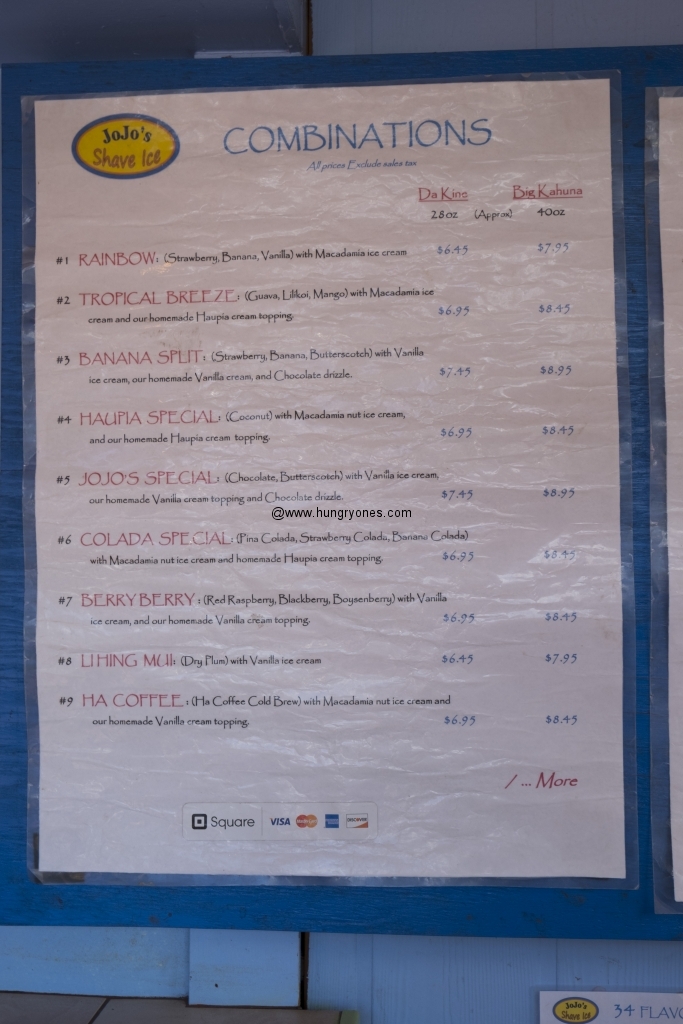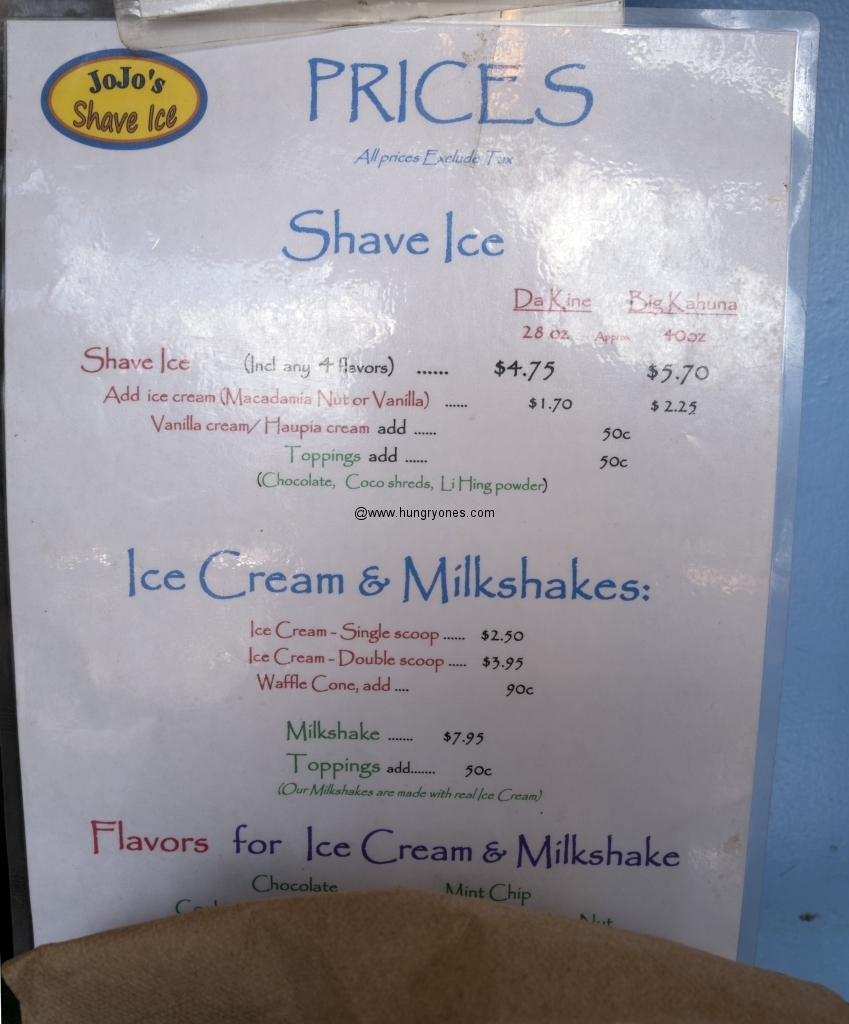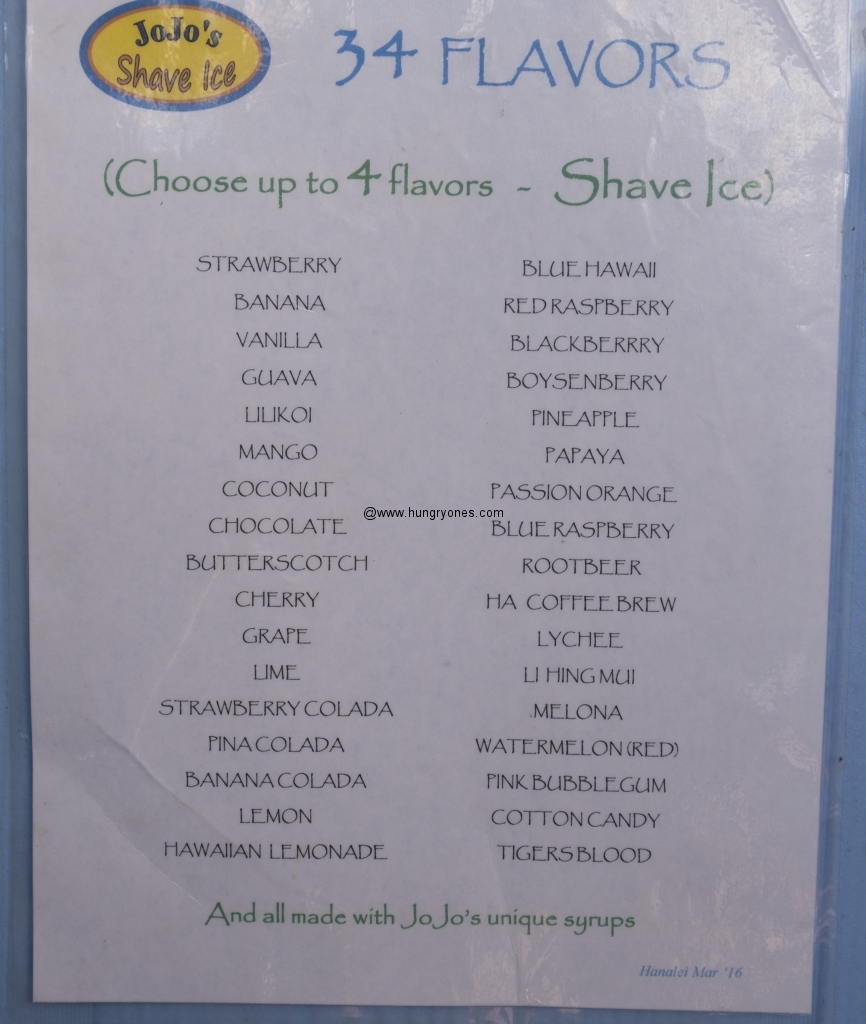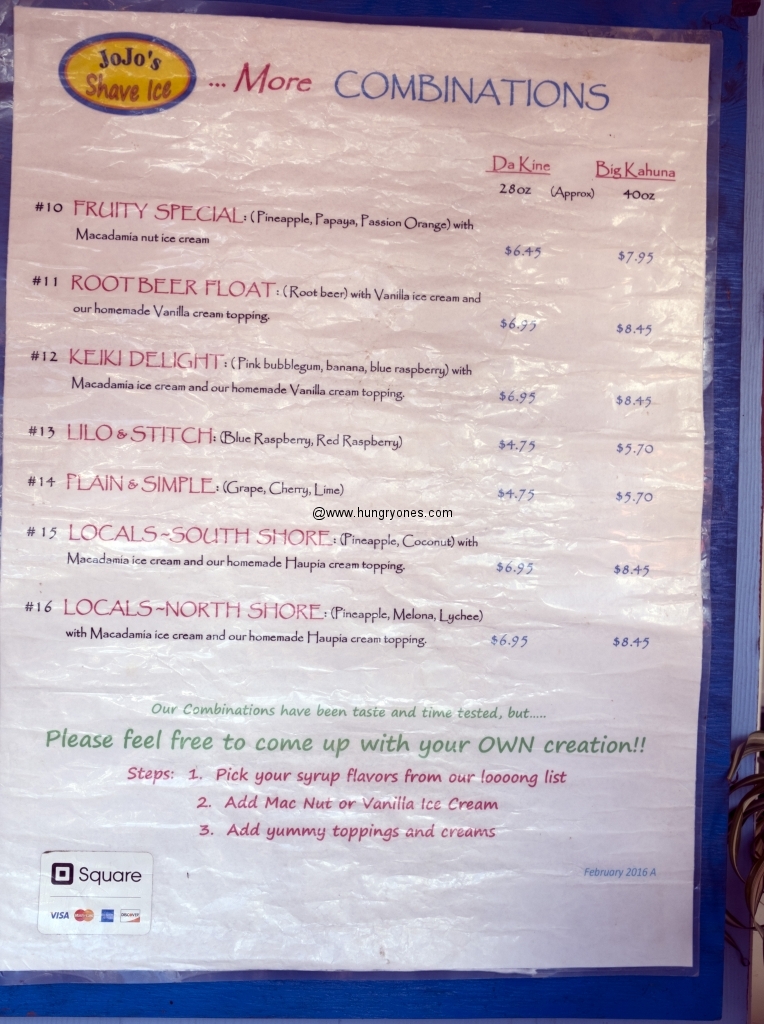 JoJo's Shave Ice
5190 Kuhio Hwy
Hanalei, HI 96714