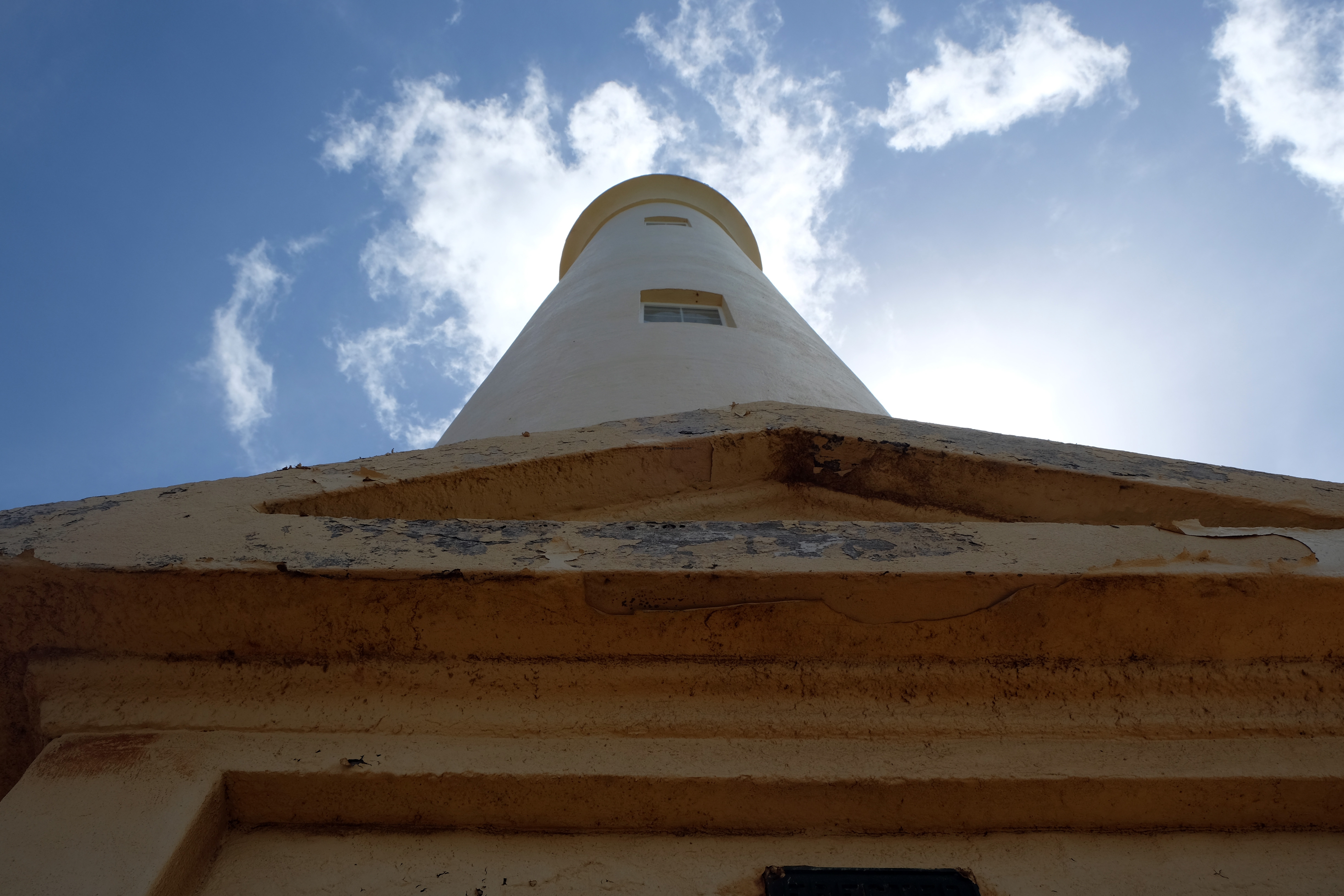 It's an interesting trek getting to this lighthouse. You must drive adjacent to a lovely resort, golf course and the last part of the road is red dirt running along the fence line for the airport runway. Since it rained quite a bit during our trip the dirt road was a bit muddy in a few places and somewhat bumpy. I'd recommend taking an SUV or some other type of vehicle that sits higher off the ground for this reason. Interestingly enough there is no signage from the main road telling you this is the way to the light house, only the resort logo's. After we drove into the resort winding around and around, did we see a very small sign pointing the way. Kinda weird, like they did not want you to know it was here. Well no worries, our GPS found it for us, hah!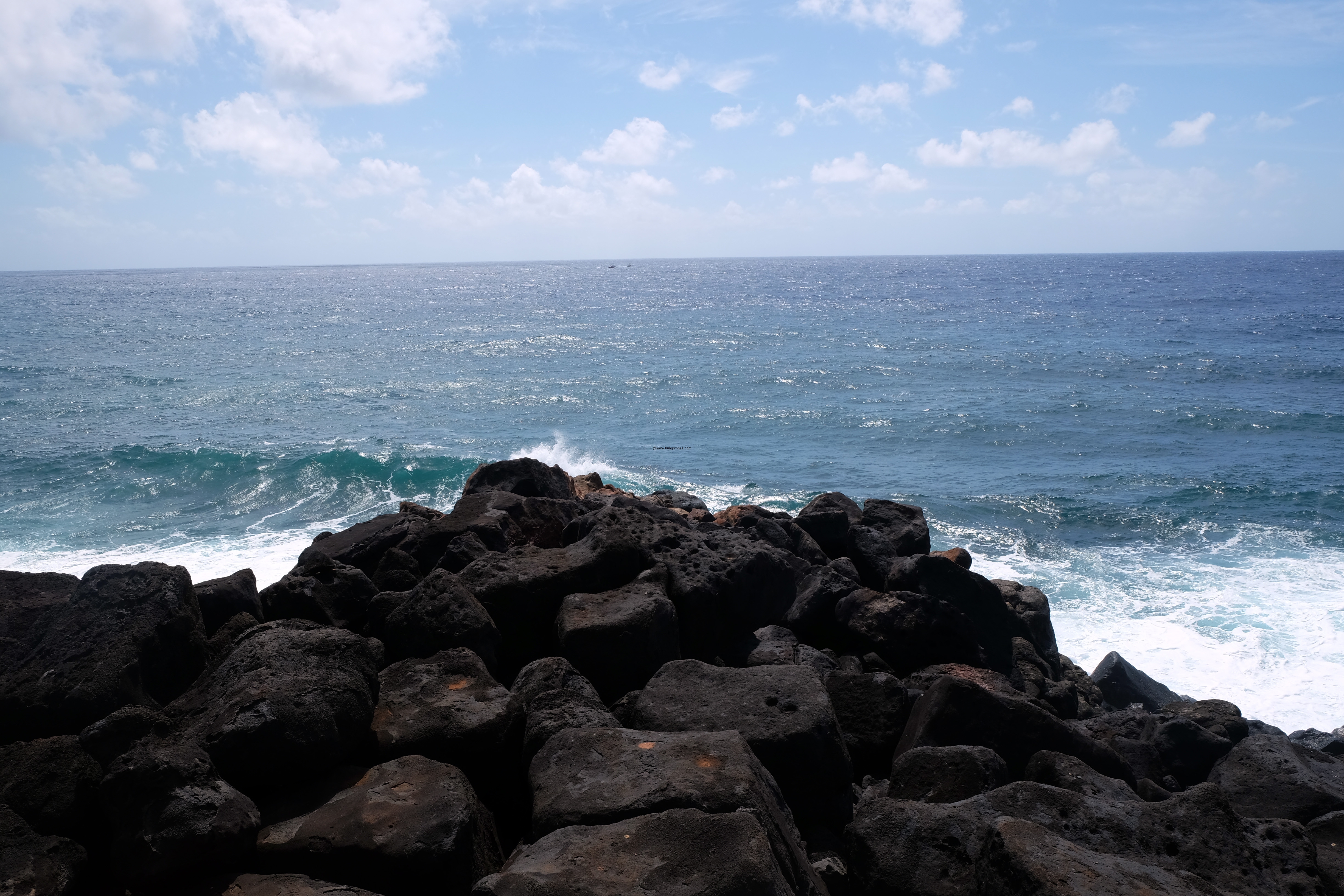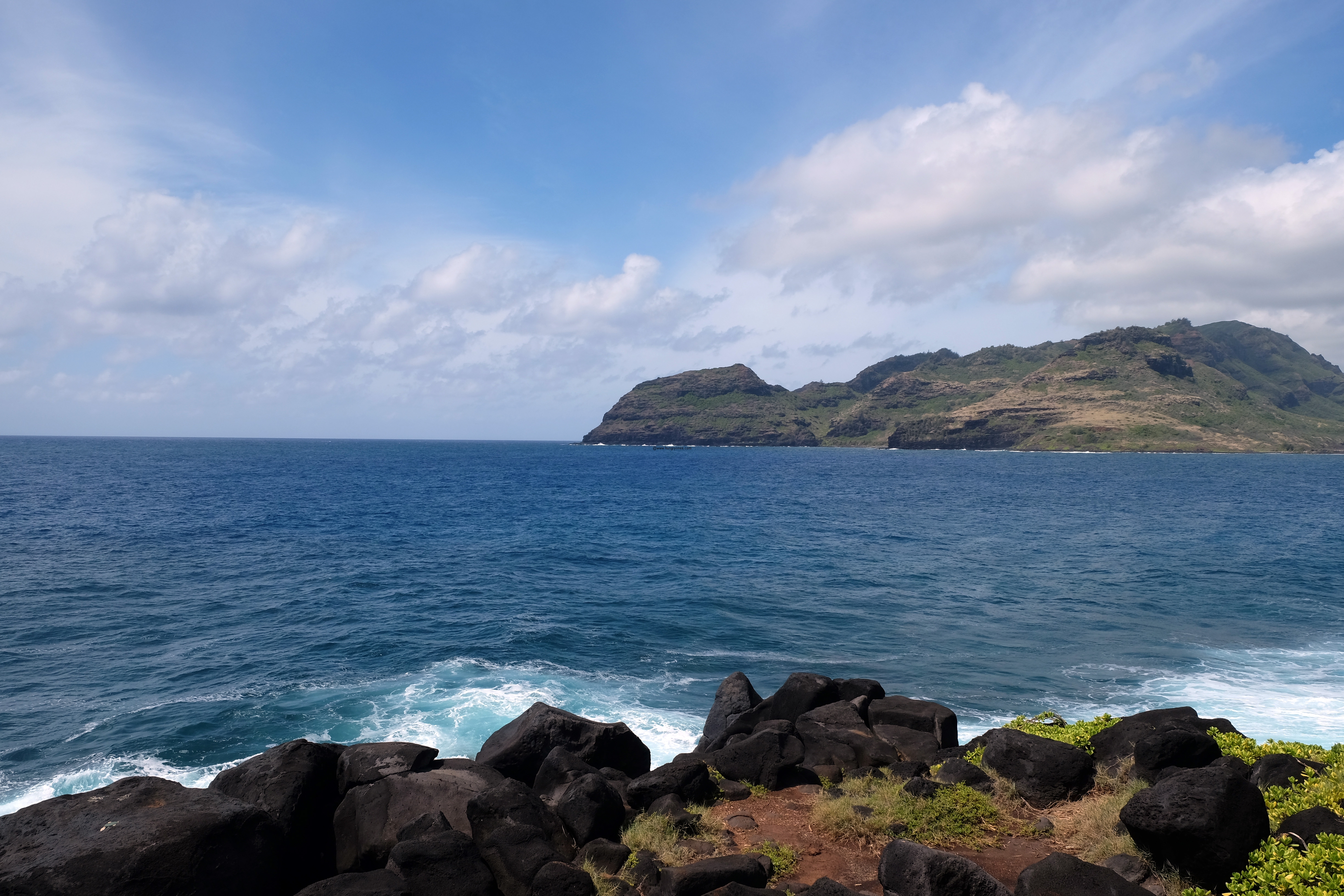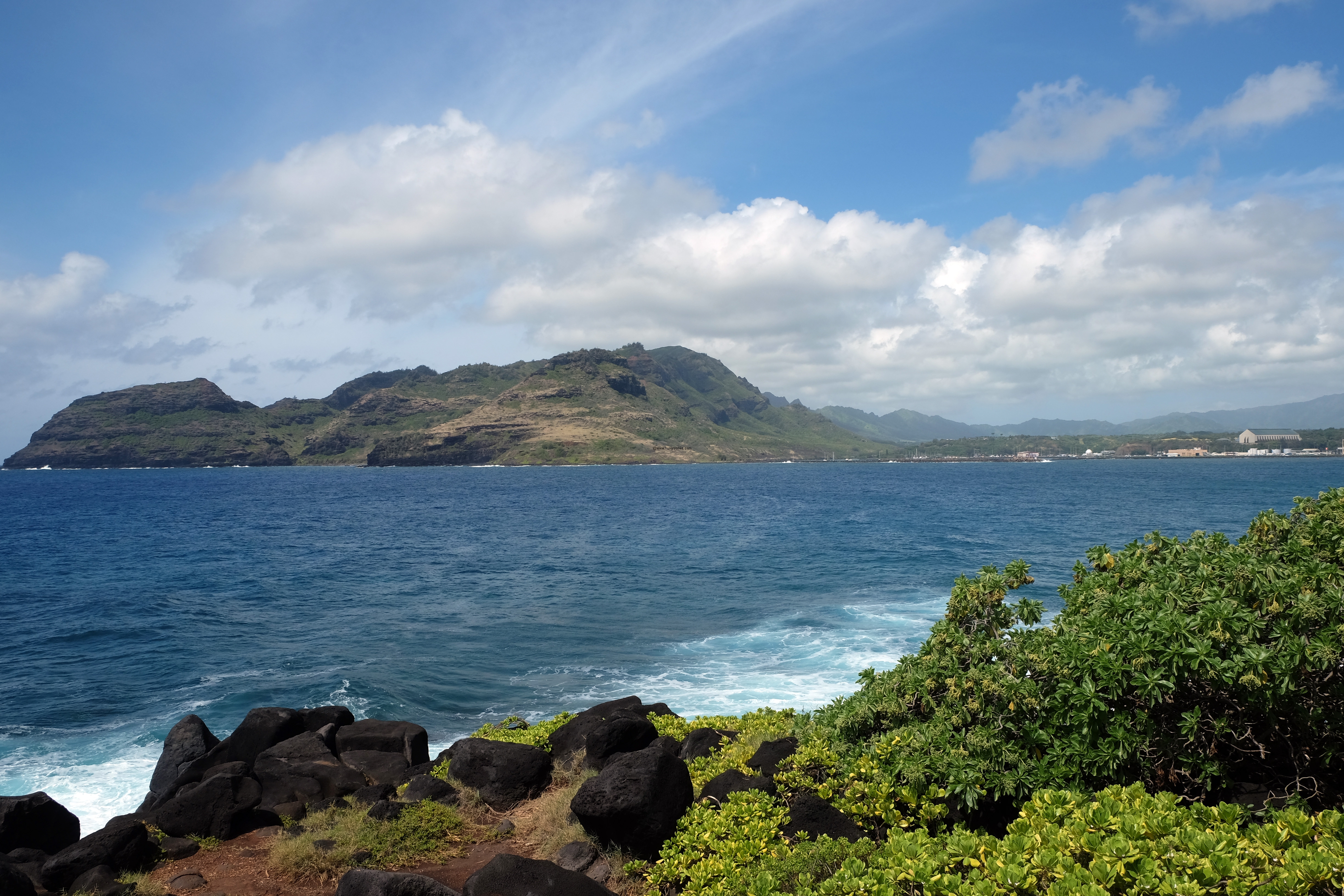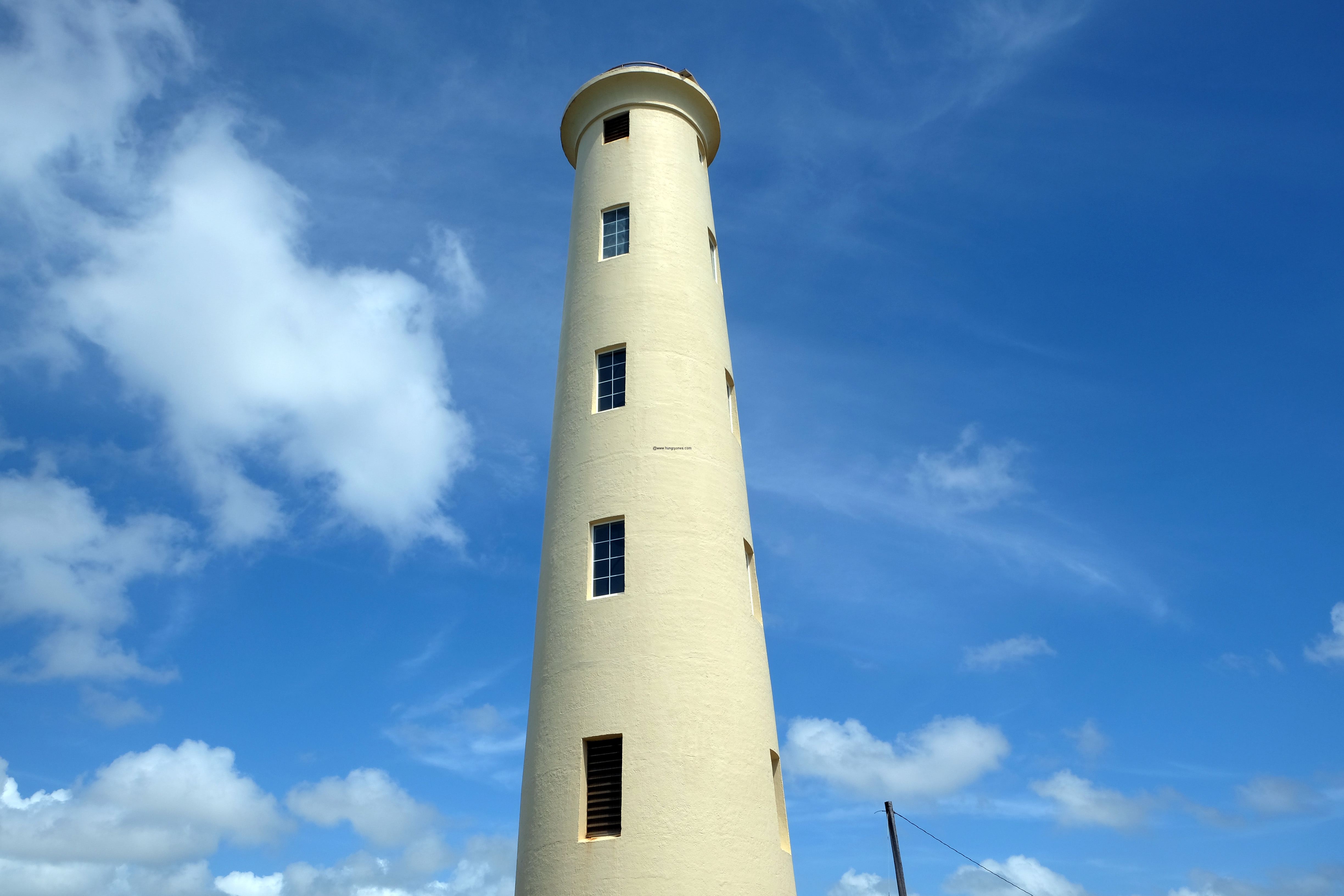 It's well worth the journey as the views are breathtaking and the lighthouse is quite stoic, despite the graffiti on a small portion of it. Shortly into the brief walk, a huge plane flew low overhead in preparation for landing. Quite fun to lay down on the flat lava rocks and look up right as they flew by. The girls enjoyed exploring the tide pools below.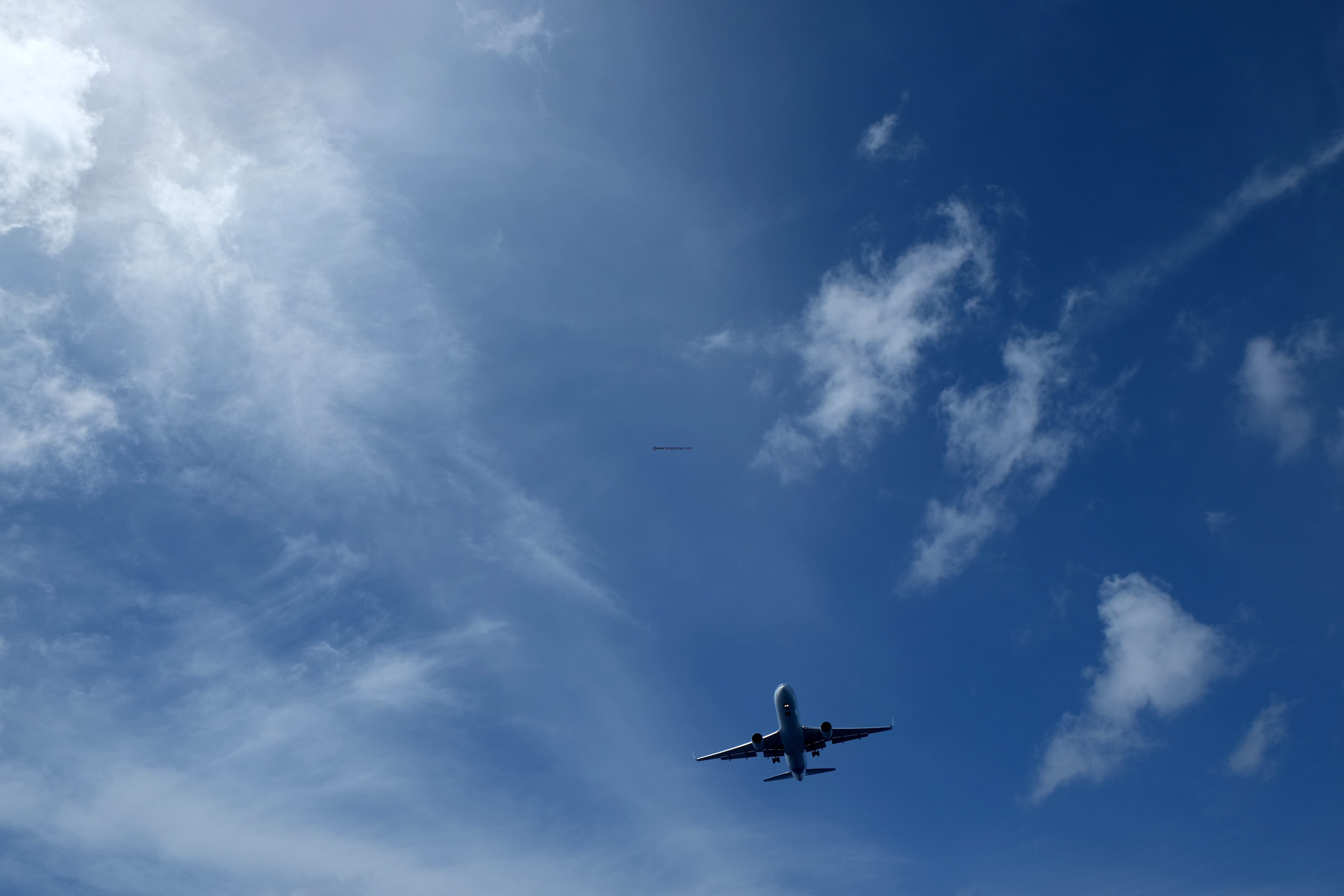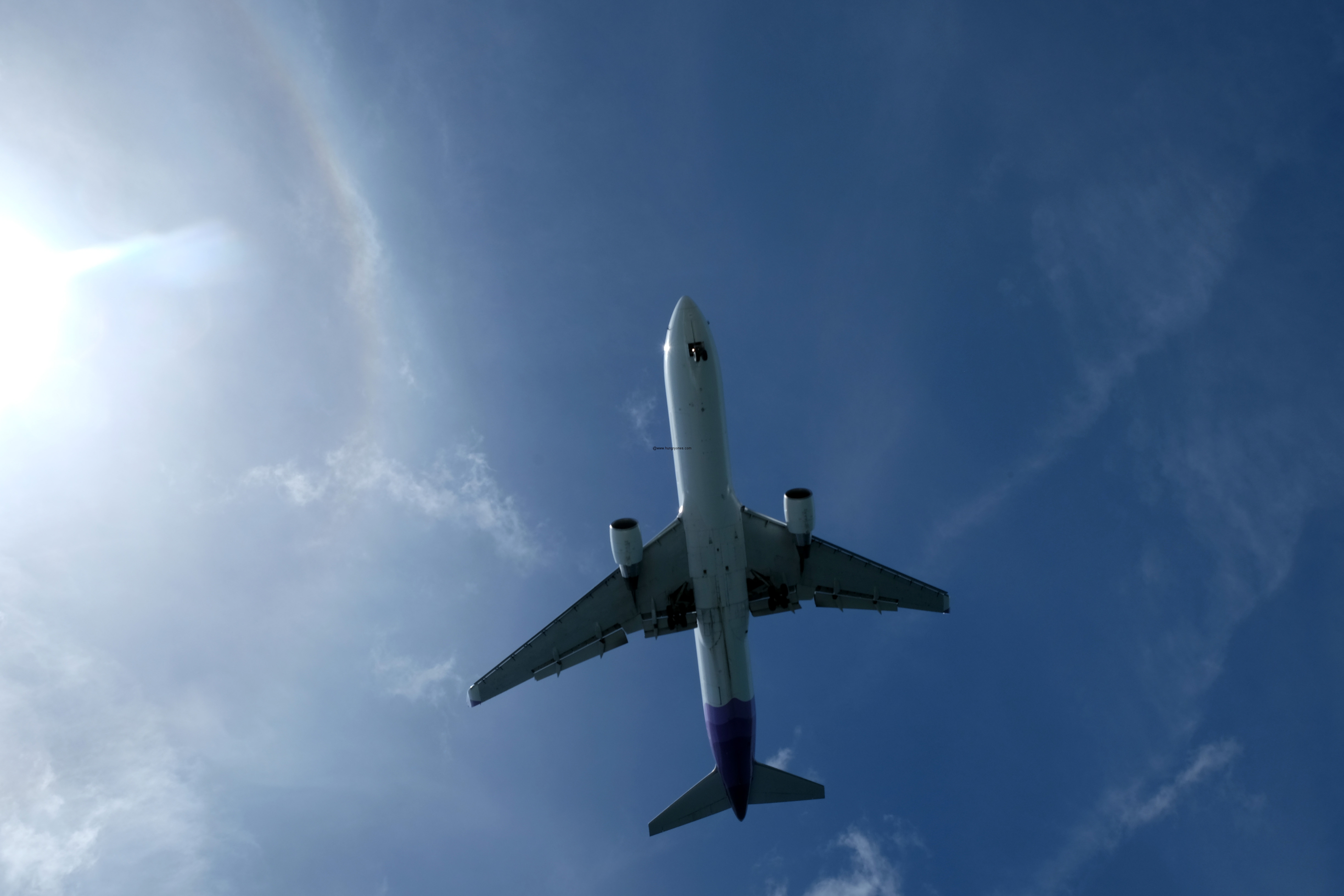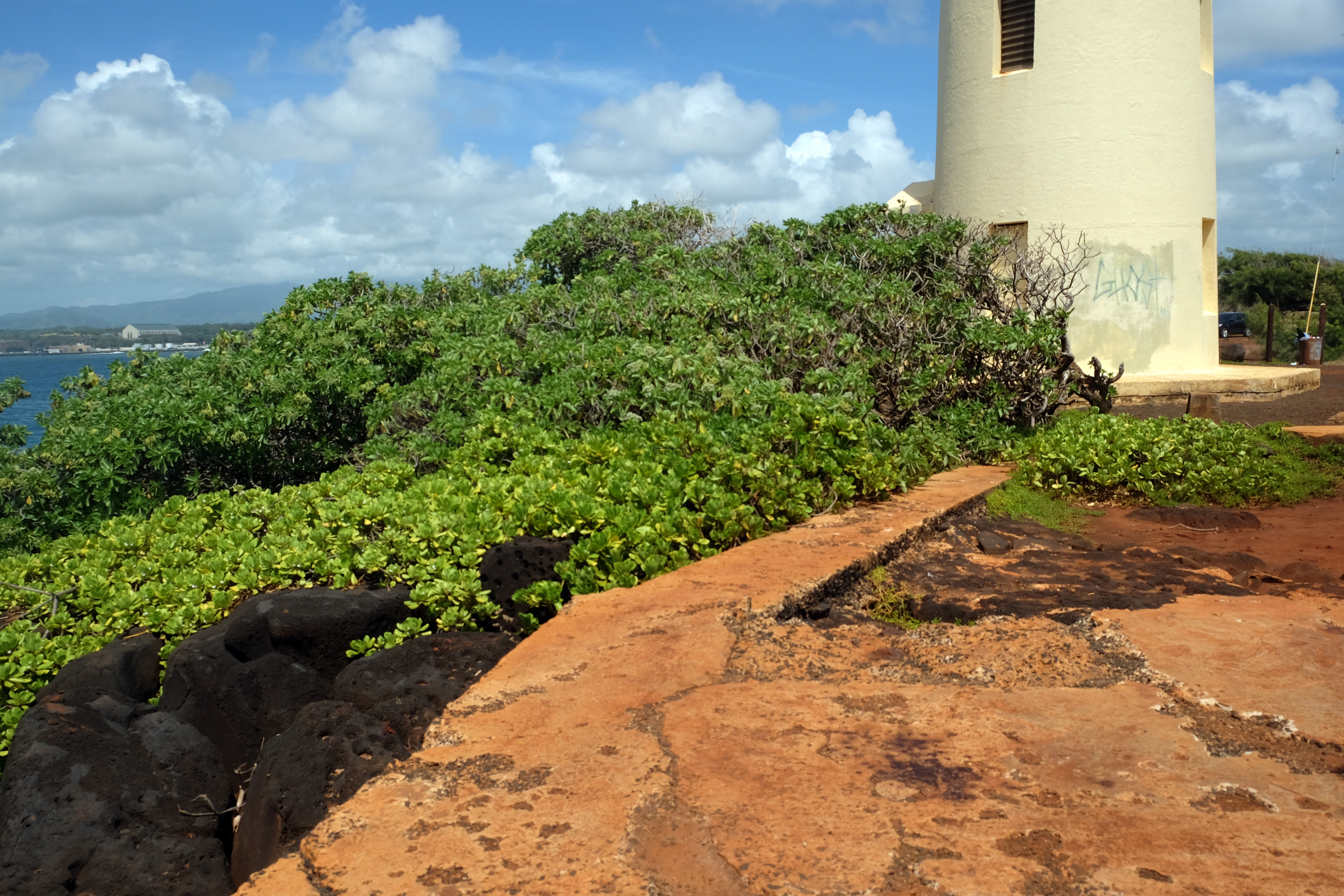 We found many birds including; the Myna, Nene the Hawaiian goose, Cattle Egret and the Red crested Cardinal. The Myna's seem to be unafraid of the cars going by and frequently cross right in front of you. A quick tap on the horn disperses them quickly if you get in a pinch. Just had to do that once. It was pleasant to sit and watch all the birds various behaviors.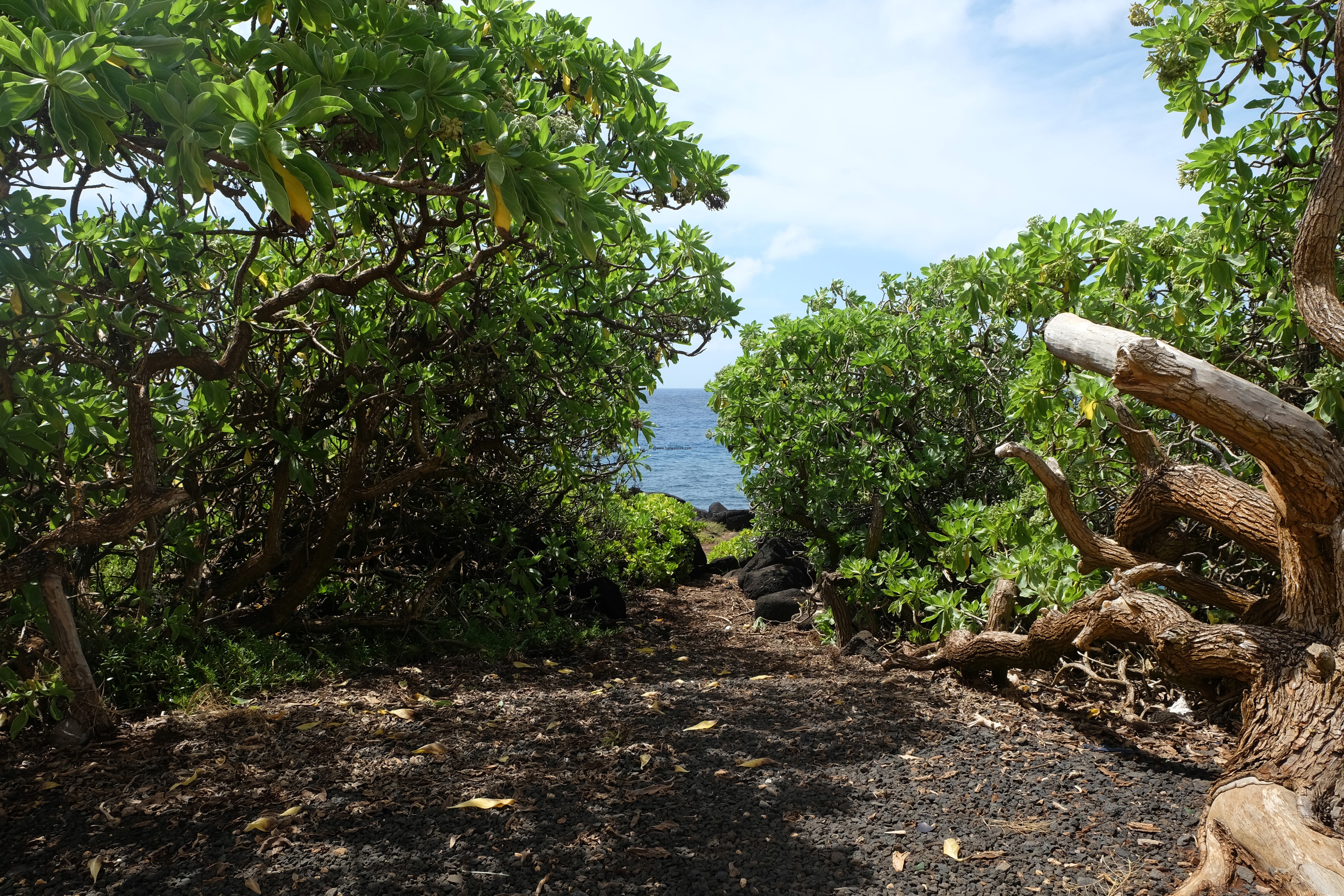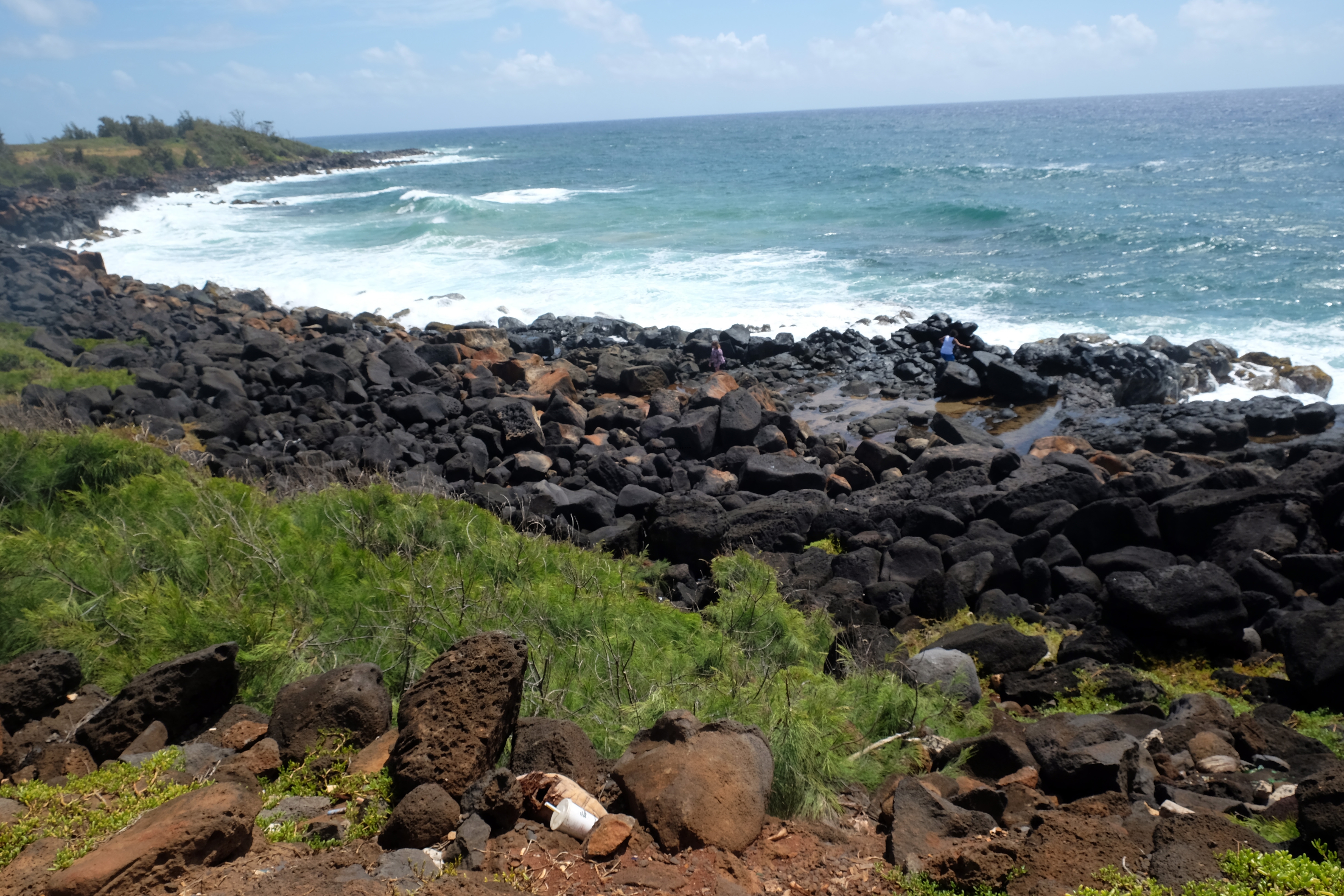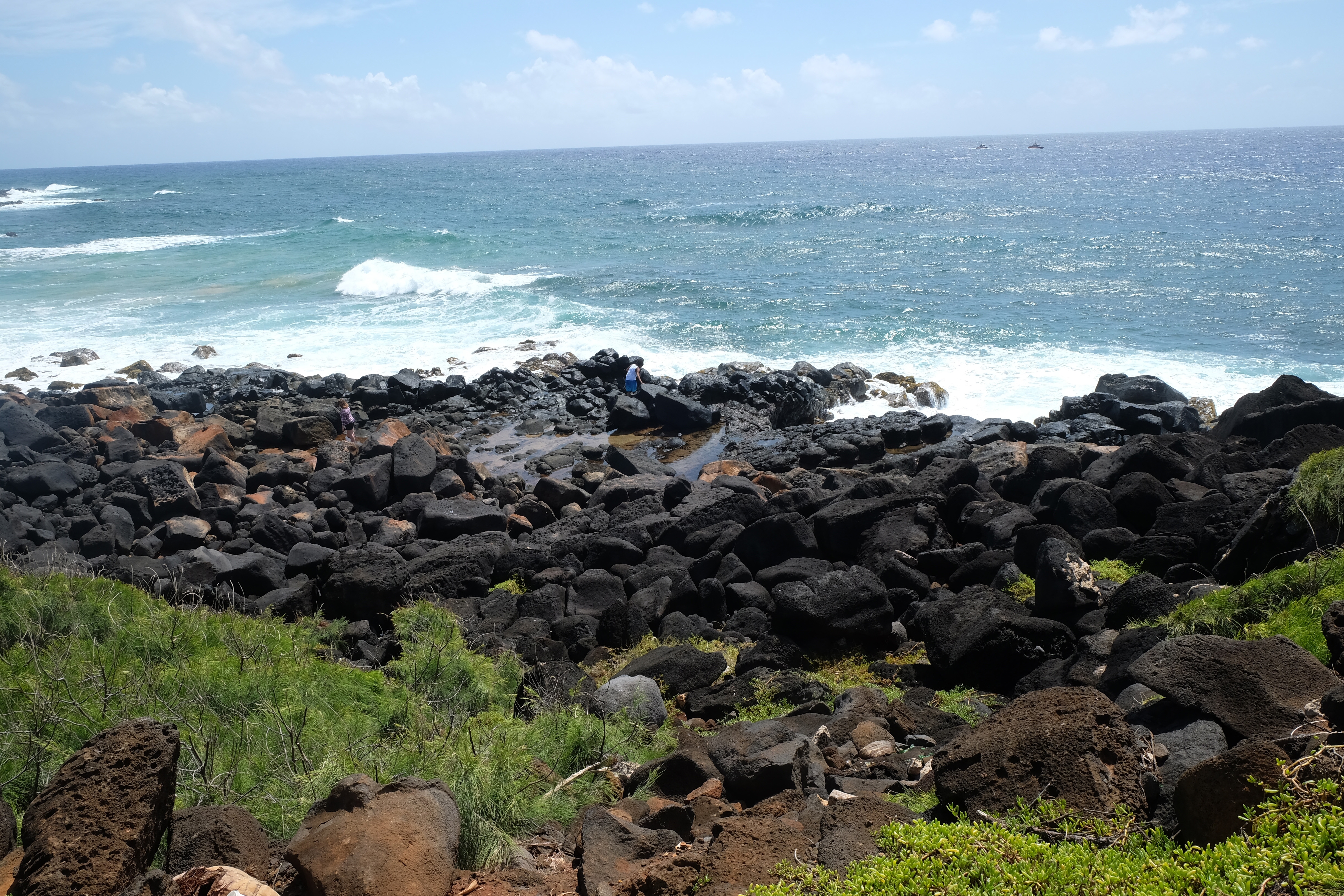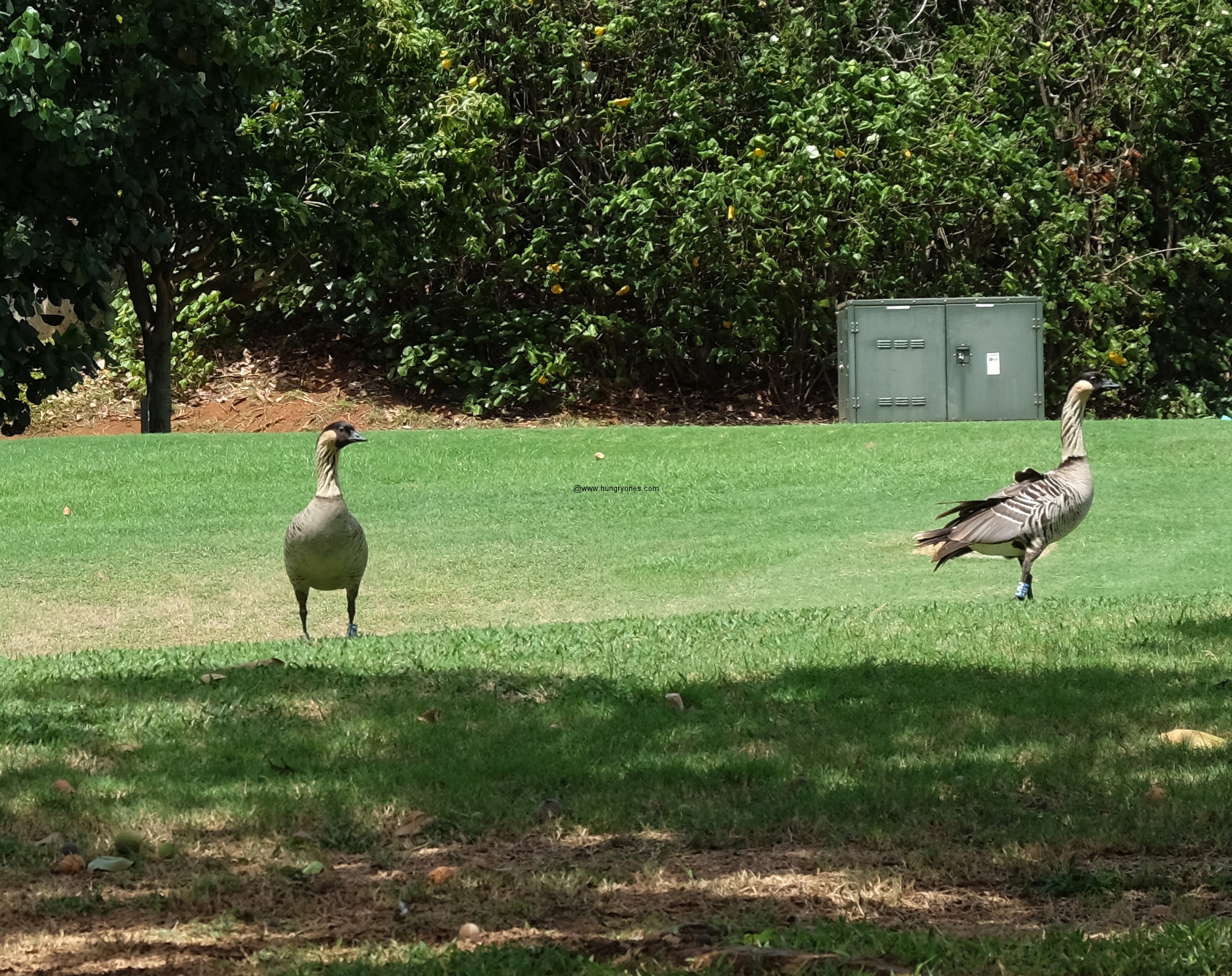 Ninini is an 86 foot tall lighthouse originally built in 1906, then rebuilt and upgraded in 1932. The inside is closed to the public due to no full time light keeper.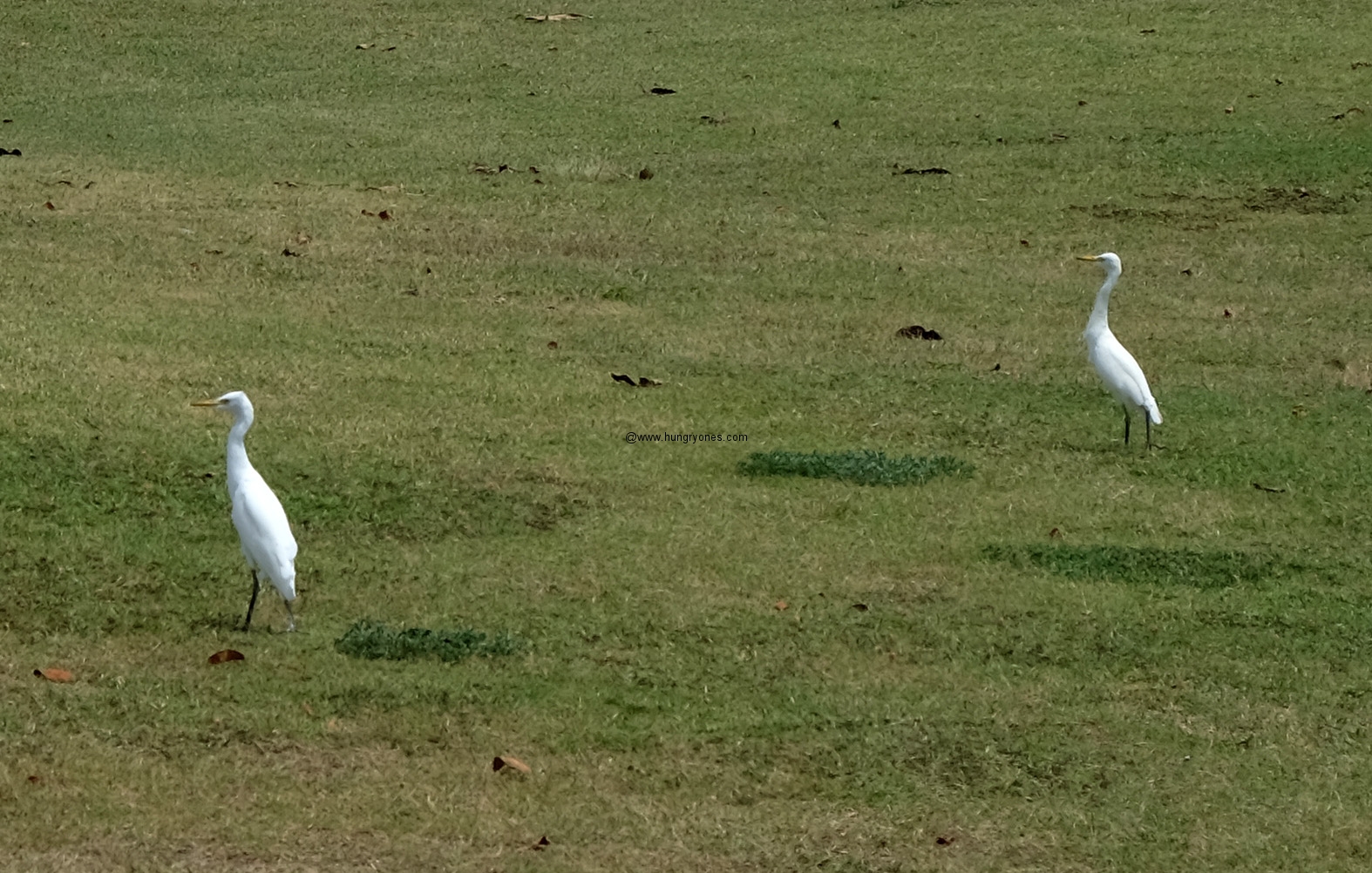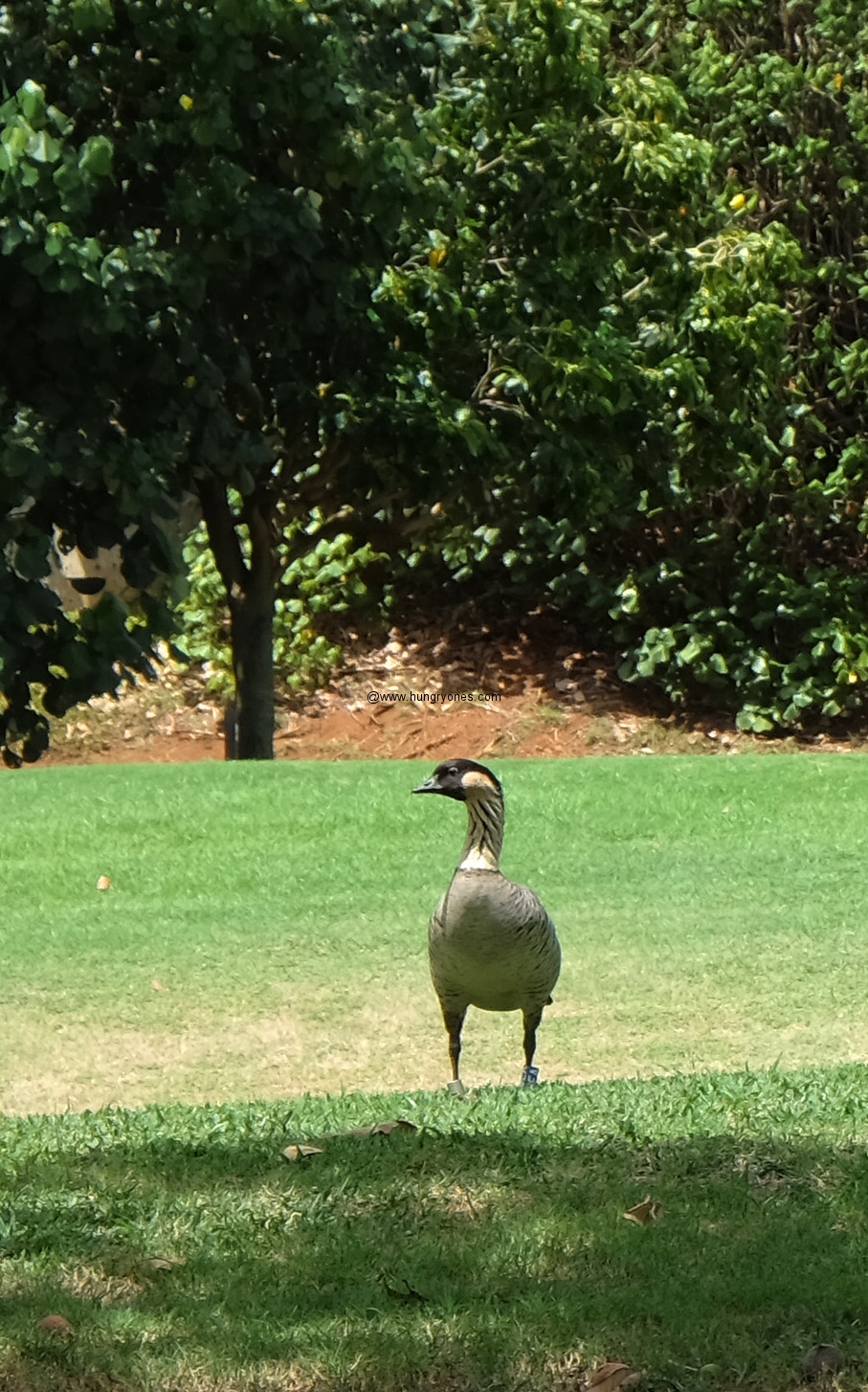 Lihue, Kauai