I remember the last time I hiked to a waterfall.  Back in my college days our photo class got together for field trips.  We took photos of each other in the water.  There wasn't much water in San Diego so the waterfall was really small.  Secret Falls was quite different.  The quantity of water is much greater and the height from which it falls much higher.  To get there we chose Wailua River Guides.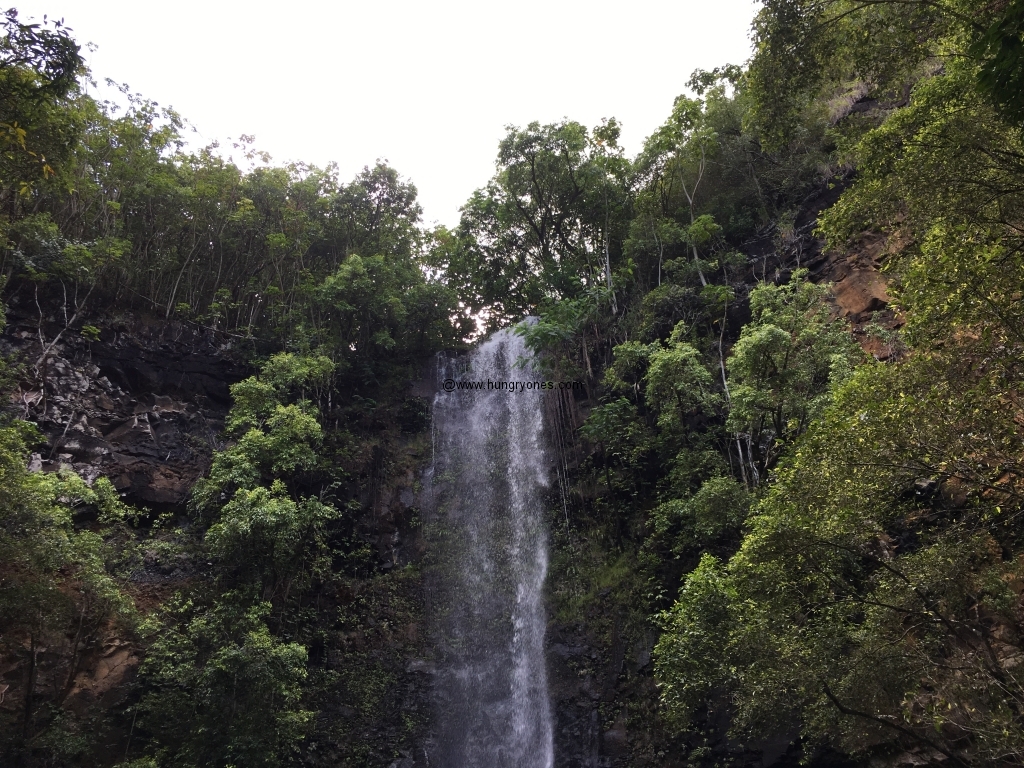 People are really nice at the shack where we checked in and borrowed footwear.  I found a pair of KEENS.  They require closed toe shoes to trek through streams and mud.  A quick van ride to the kayaks and we started paddling up the Wailua River.  Taking the North Fork Wailua River we parked our kayaks near Secret Falls and hiked the rest of the way through a lush tropical forest.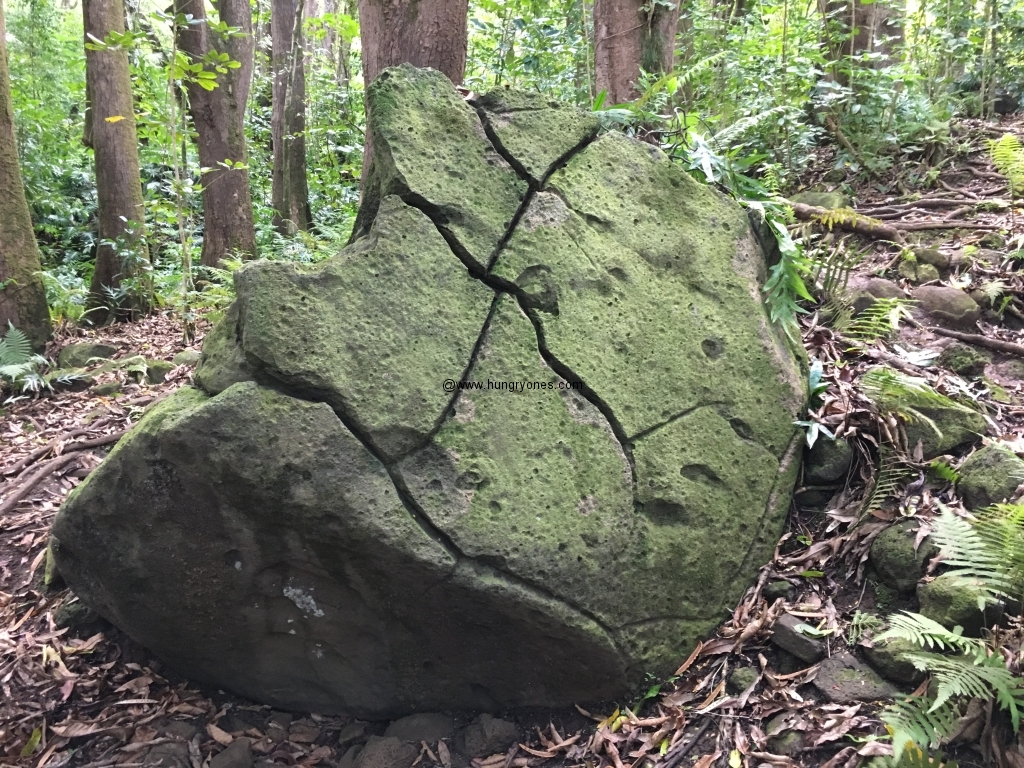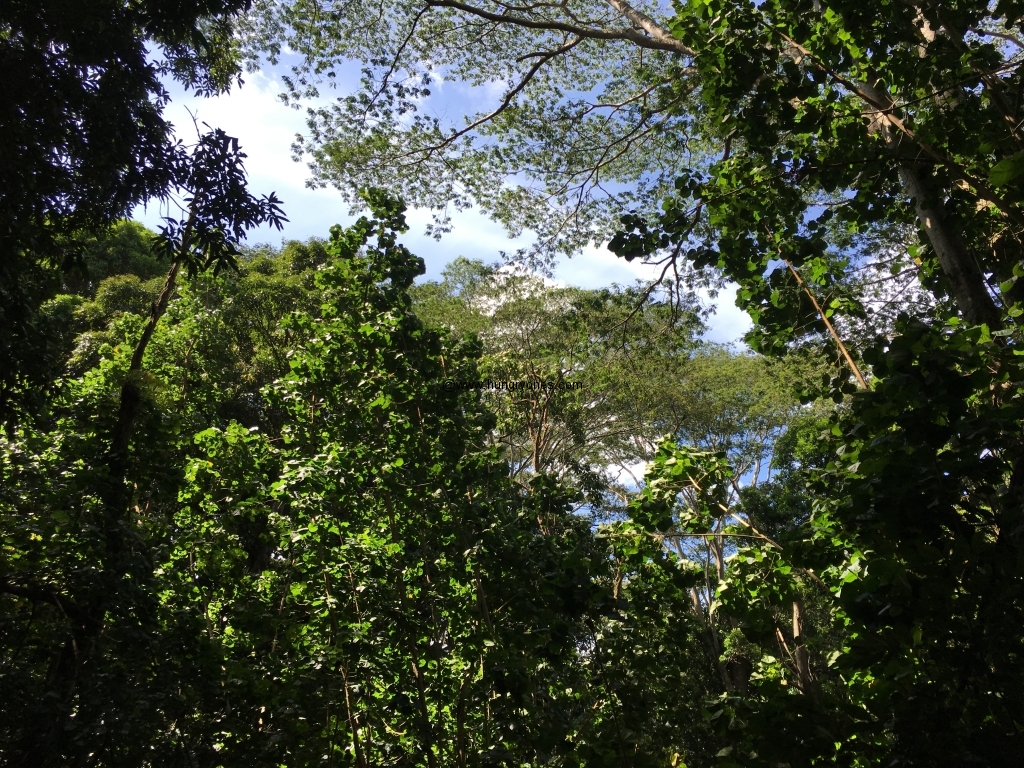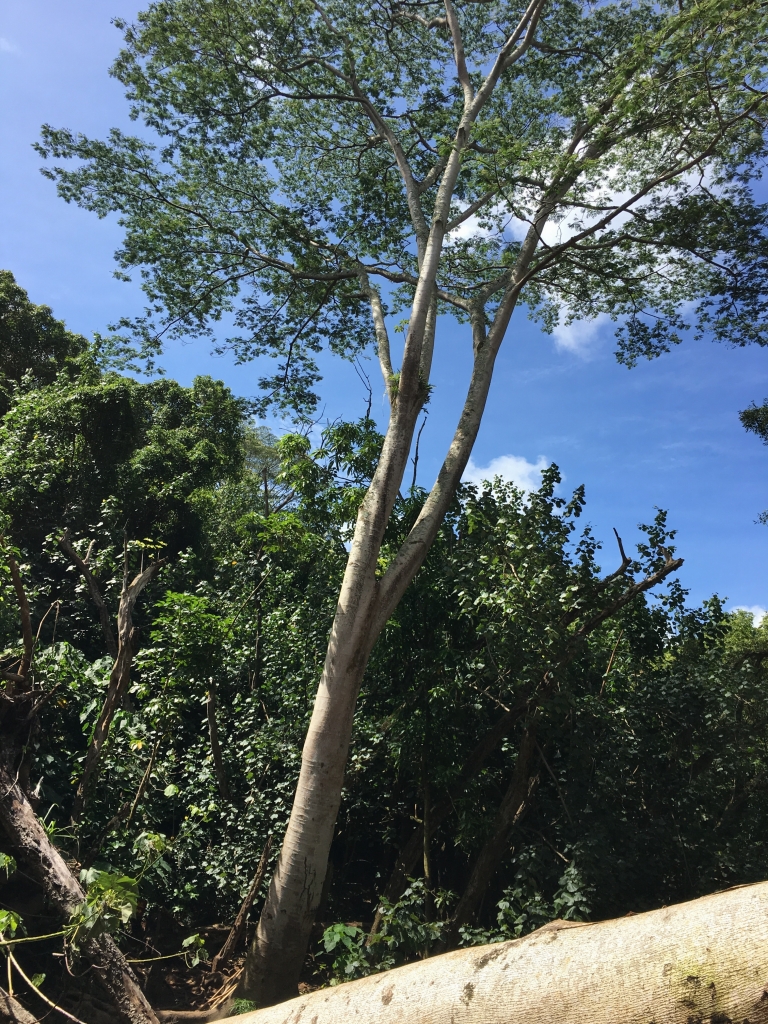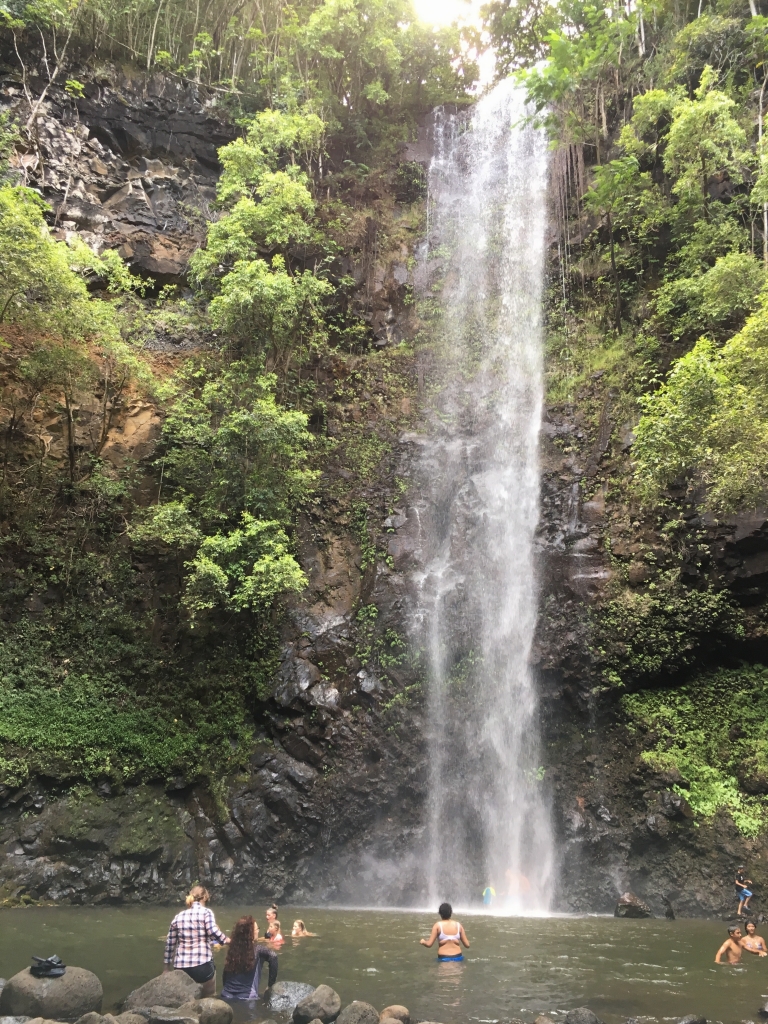 Then we arrived at Secret Falls and went for a swim in the chill water.  I stood under the falls and was pounded by falling water.  It's possible to get a massage if you can withstand the stinging, freezing water.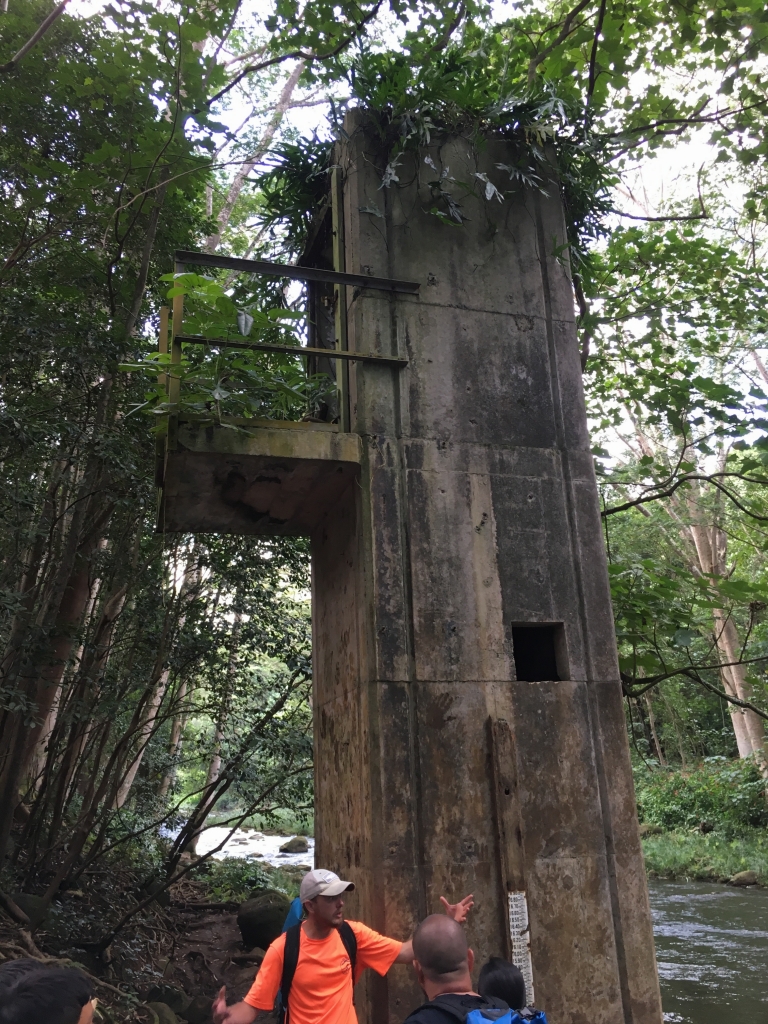 Our tour guide Ryan describes how this tower determines the height of the river.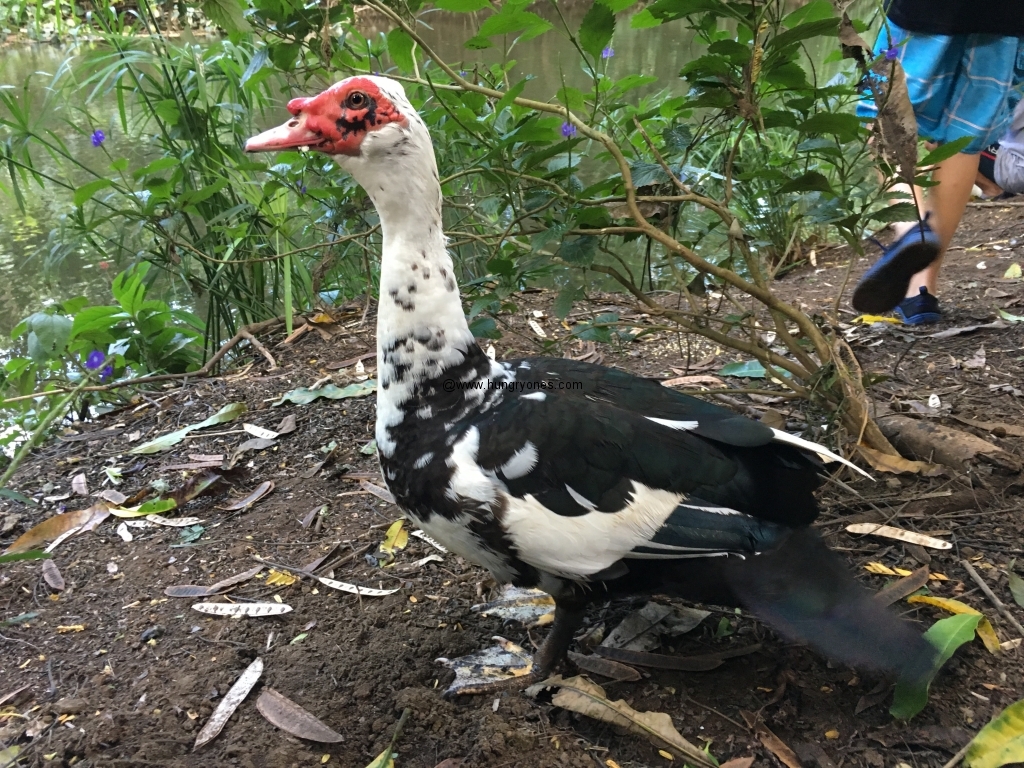 Hiking back we came across this goose that flaps it's back wing when you feed him.
It was beautiful kayaking the river, hiking through the tropical forest, and going under the waterfall.  Our tour guide Ryan was great pointing out the sights and helping us kayak properly.