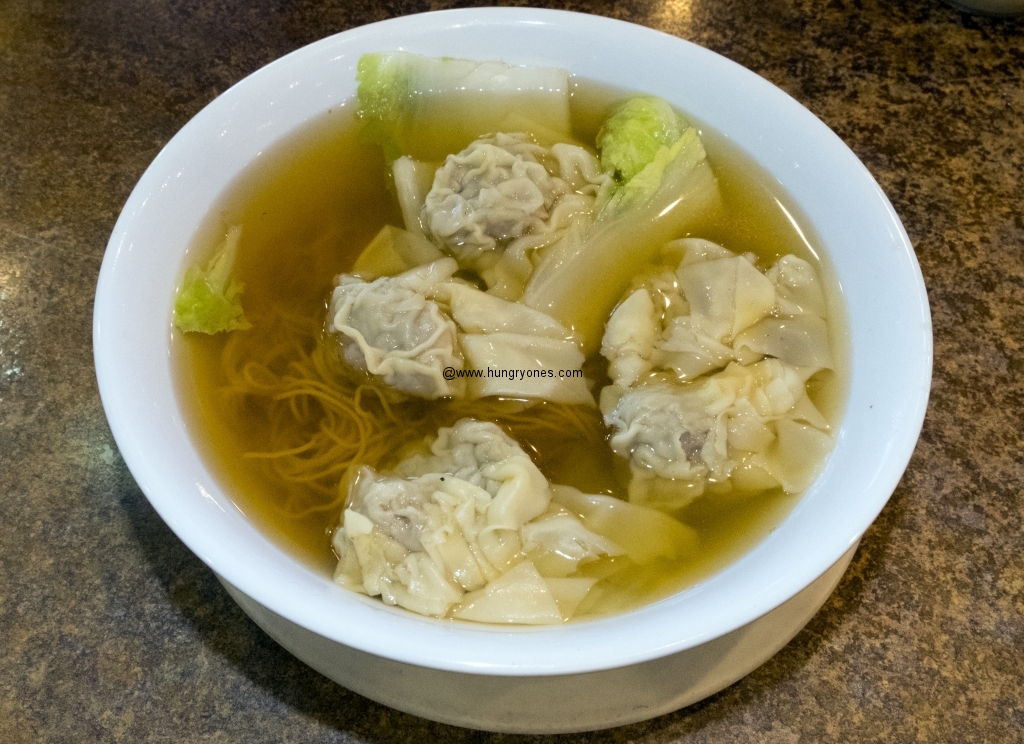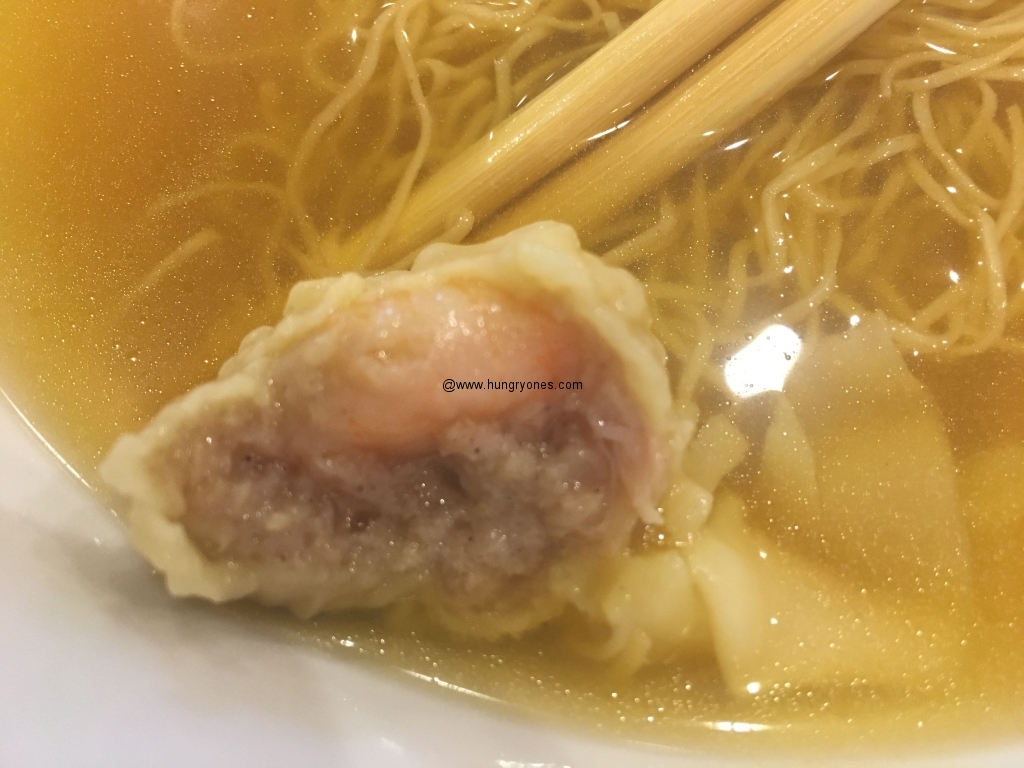 Sam Woo Restaurant:
Won ton soup was delicious won tons made from a mixture of pork and shrimp.  It's a great deal for breakfast at $4.26.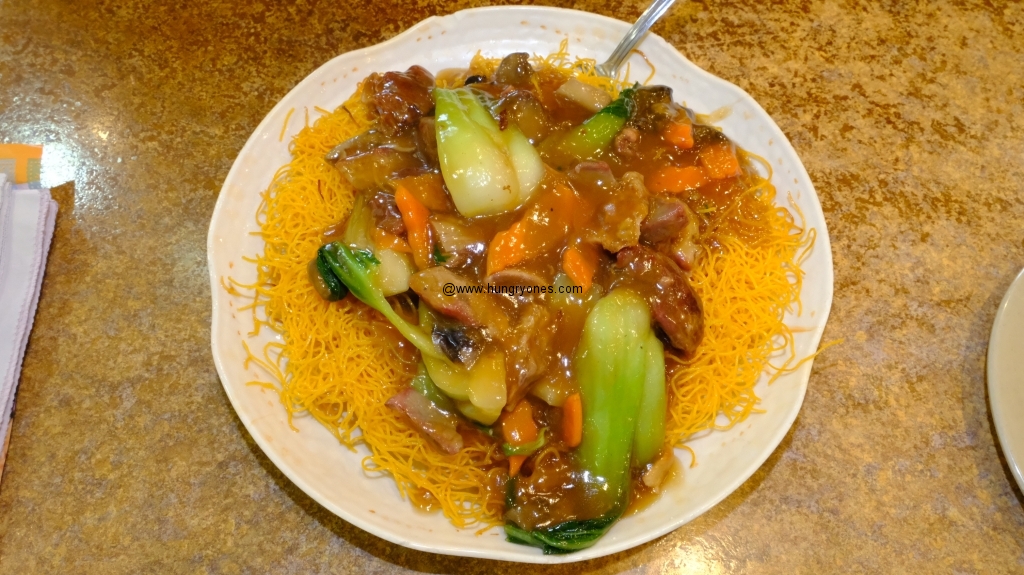 Bbq pork pan fried noodles feature crunchy egg noodles in a delicious sauce.  Bbq pork has really good flavor too.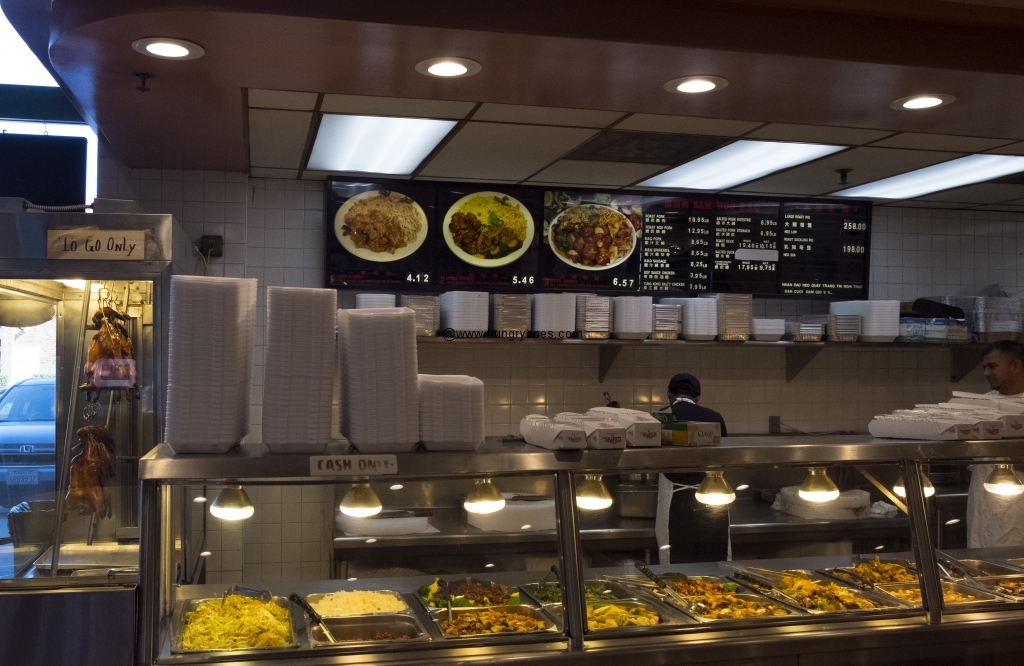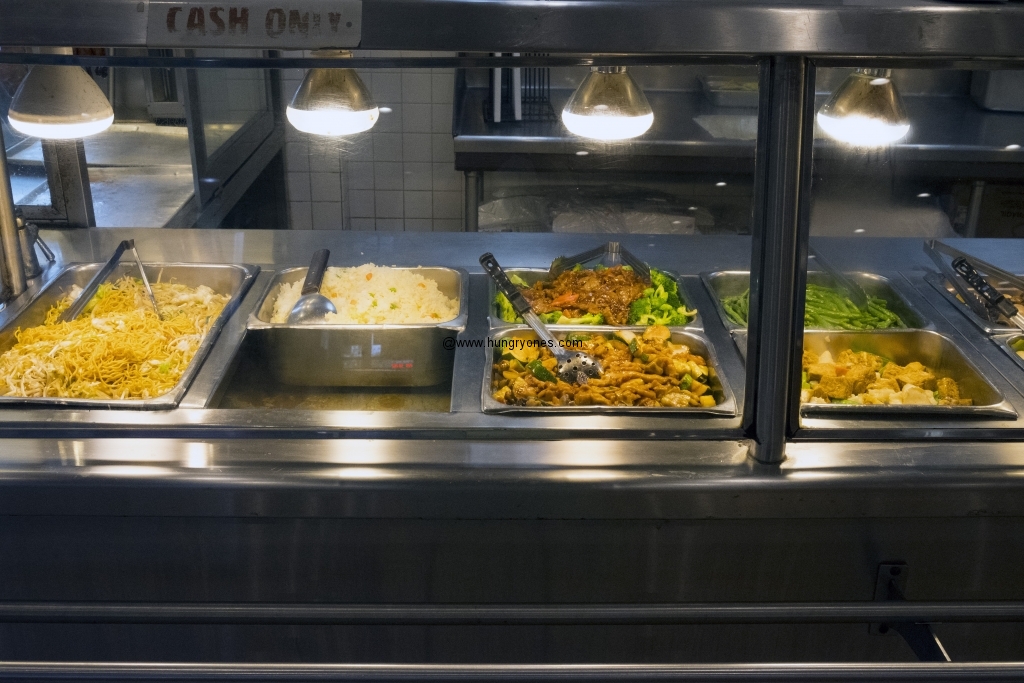 Sam Woo takeout:
The takeout area is separated from the restaurant but the food comes out of the same kitchen.  I showed up at 10am to eat while it was fresh.   I tried the 2 item combo for $5.46.  I had a bad feeling about the chow mein.  Noodles looked naked without any sauce or seasoning.  Flavor was bland as the onions it was cooked with was the main seasoning.  The cabbage was the other main flavor and it was pretty mild.  Reminds me of Panda Express chow mein.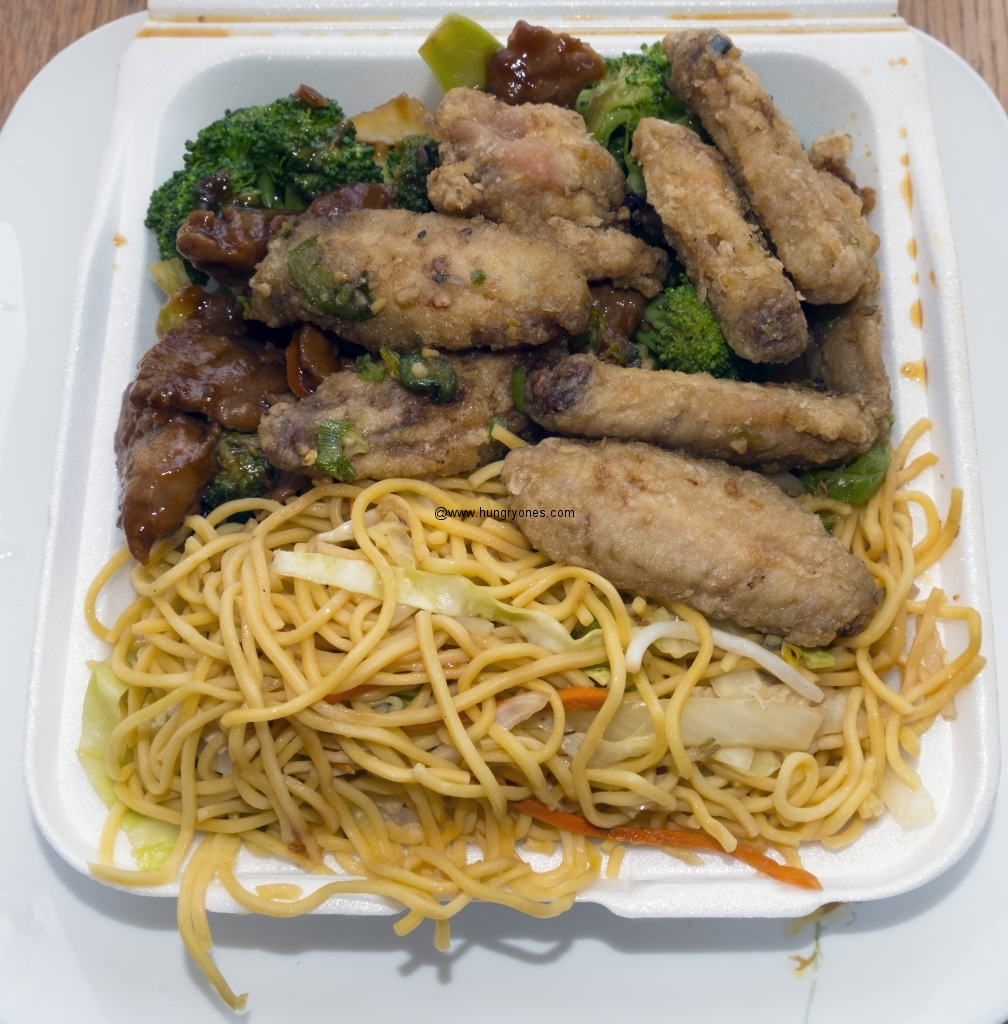 Broccoli and beef had a strong oyster sauce and beef flavor.  This would be been a great dish if the beef and broccoli were cooked together in a wok then the broccoli would have a delicious smoky wok flavor.  Sadly the broccoli tasted like it was steamed and then added after the beef was cooked.
Fried chicken wings didn't hold up well in the steamer tray.  One of the things I looked for in fried chicken is the crunchy outside.  These wings were not crunchy partly due to been in the steamer, partly being in the Styrofoam container for 15 minutes, and partly cause the wings weren't battered.  Flavor was just the right saltiness.
It's been a few years since I tried the takeout combo and it was ok then.  The beef from the beef and broccoli was the only part of the combo I liked.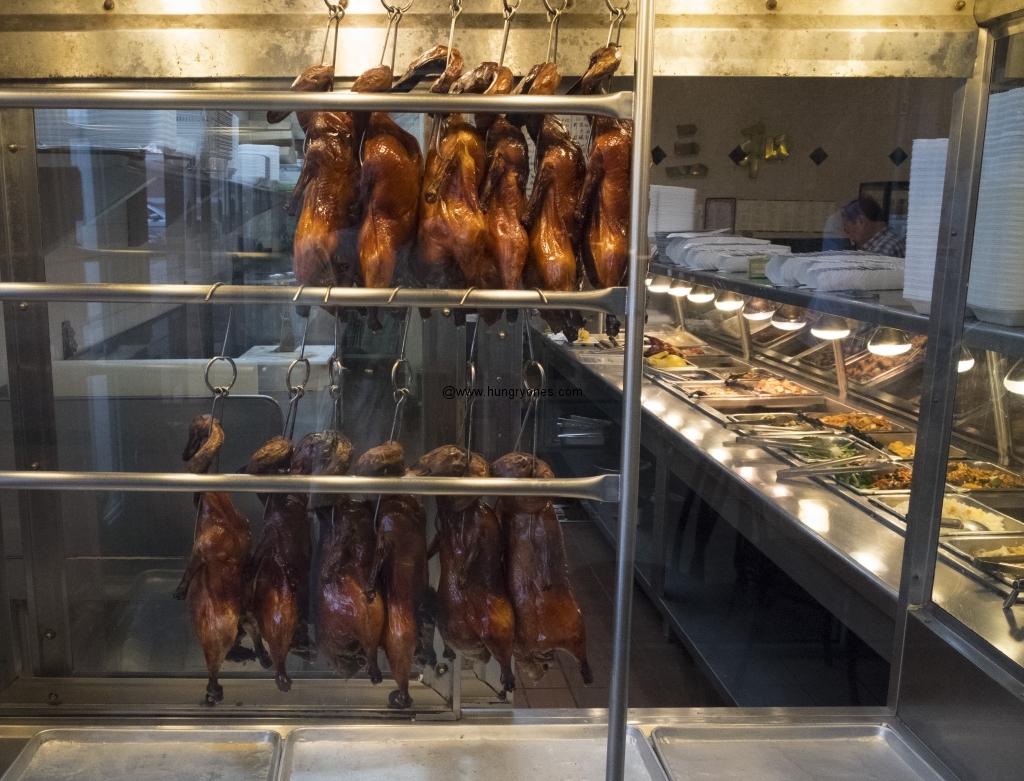 Roast duck shiny and glistening in the window.  Sweet aroma of 5 spice and roasted duck.  So good.  Delicious artery clogging skin infused with delicious spices.  Awesome flavor from the juicy duck.   🙂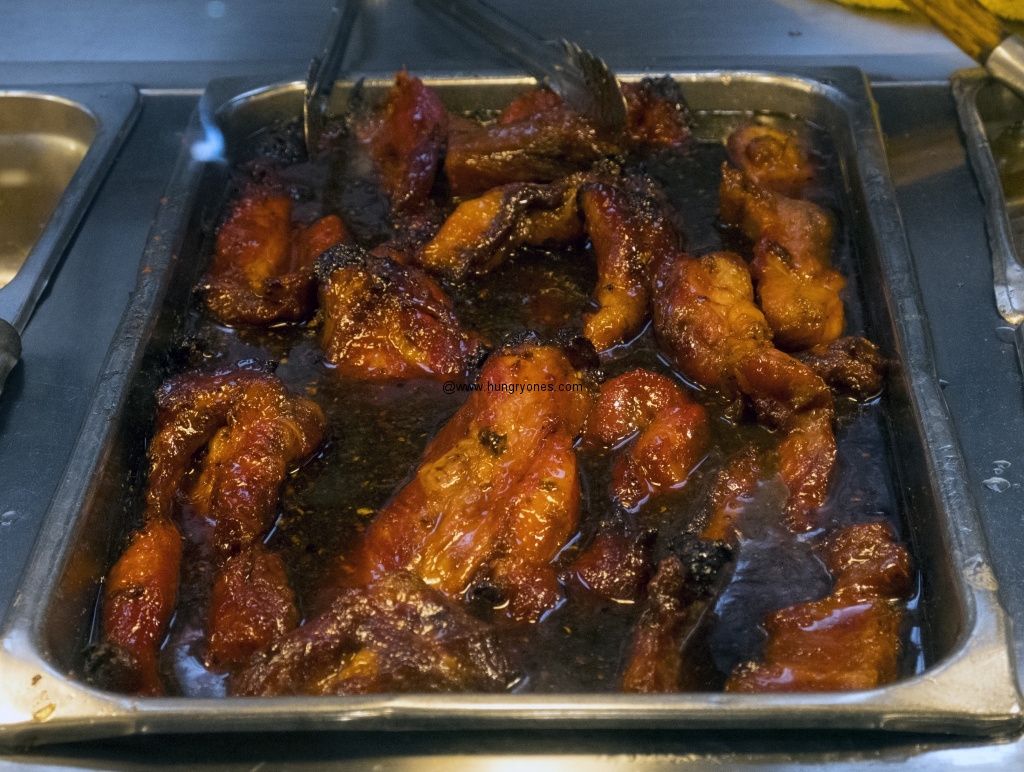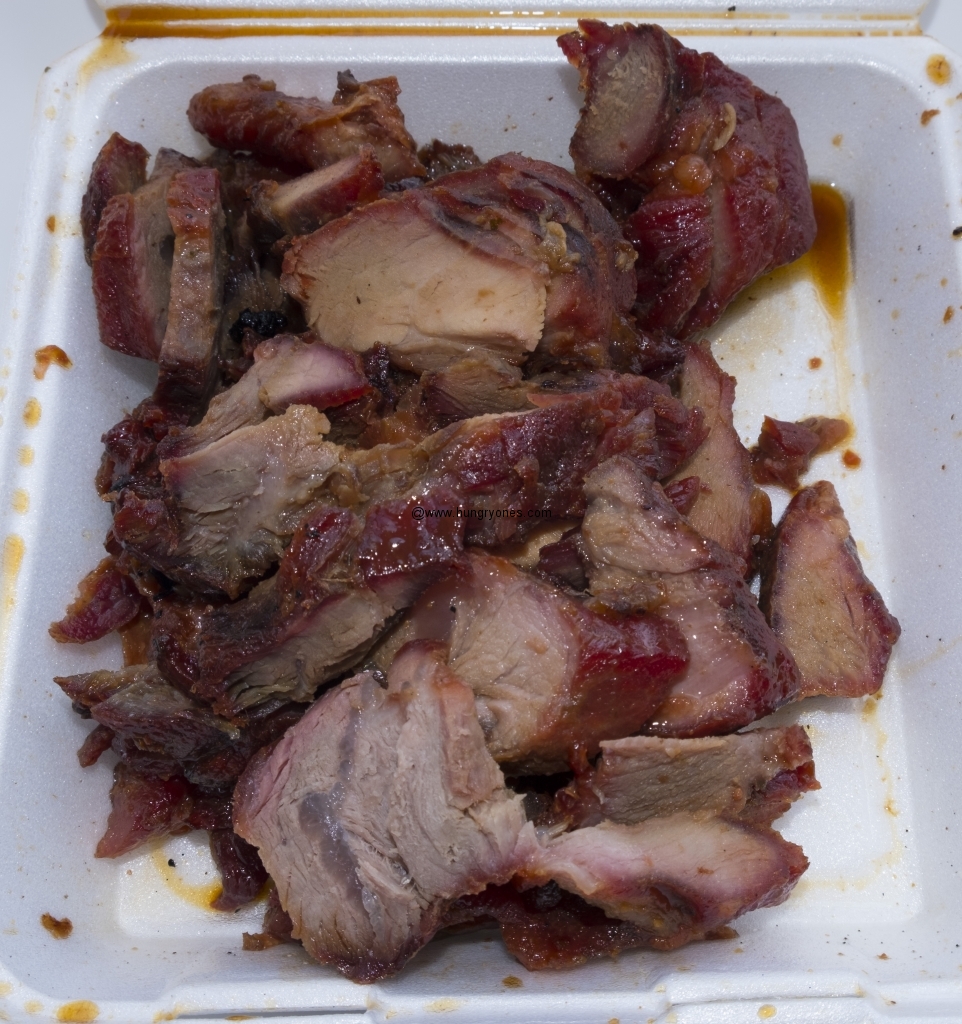 Bbq pork had a delicious mix of flavors from the sauces they used to marinade the pork.  Meat was tender and moist.  While I love the flavors what I didn't like is all the fatty parts I have to pick off.
Food is reasonably priced here and I really like some of the dishes they make at the restaurant.  Panda Express is a bit better if I wanted to get a combo to go though.  
Kirk of mmm-yoso!!!
reviewed Sam Woo last year.
Sam Woo BBQ Restaurant
7330 Clairemont Mesa Blvd
Ste 103
San Diego, CA 92111