This place reminds of the islands.  Inside the decor has an islands look.  Burgers have flavors like burgers I've had in Hawaii.
Onion rings had crunchy batter and good onion flavor, on the greasy side.  These rings are better than any fast food places and a tiny bit better than Red Robin rings.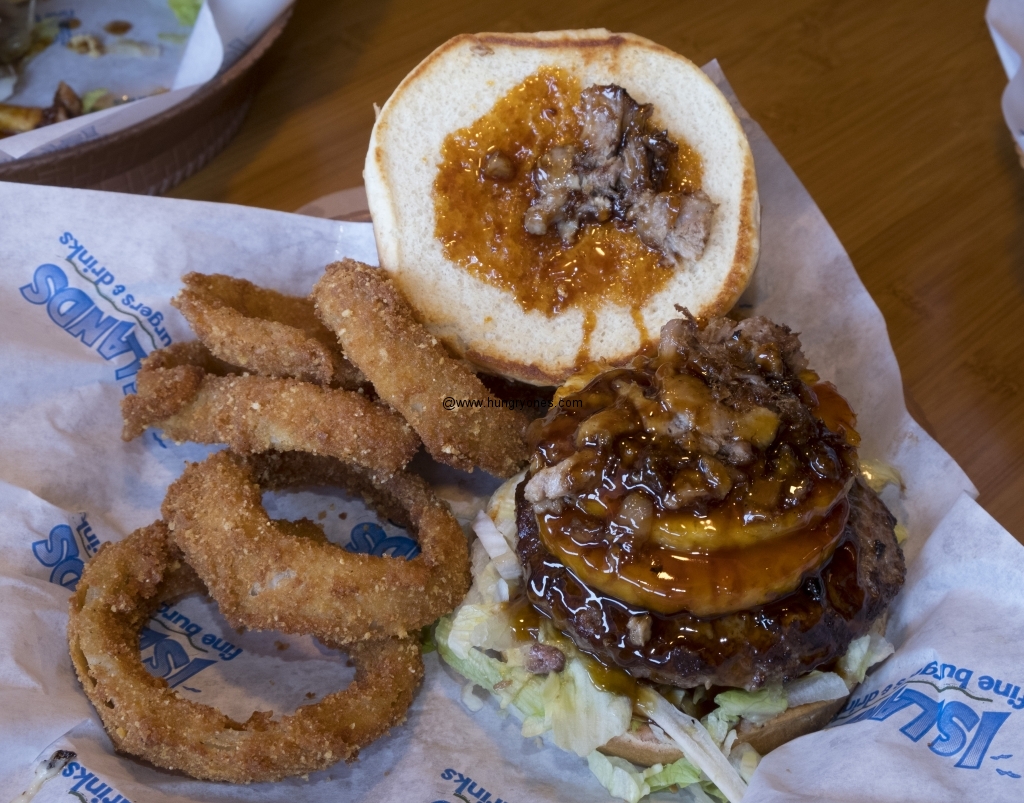 Waimea burger had alot of flavors and was very messy to eat as pineapple juice got everywhere.  I did like the mix of flavors from the pineapple, teriyaki sauce, and pulled pork.  My fav ingredient was the tender and juicy pulled pork but the beef could have used some seasoning.
Bbq wings were just like hot wings made with bbq sauce instead of hot sauce.  Nice sweet and tangy flavor.
Bacon hamburger with lettuce and tomato on a white bread bun had nice flavor from the beef and bacon.  Better than the fast food burgers I've tried but Red Robin has a slight edge with their bun and their seasoned beef is a bit better.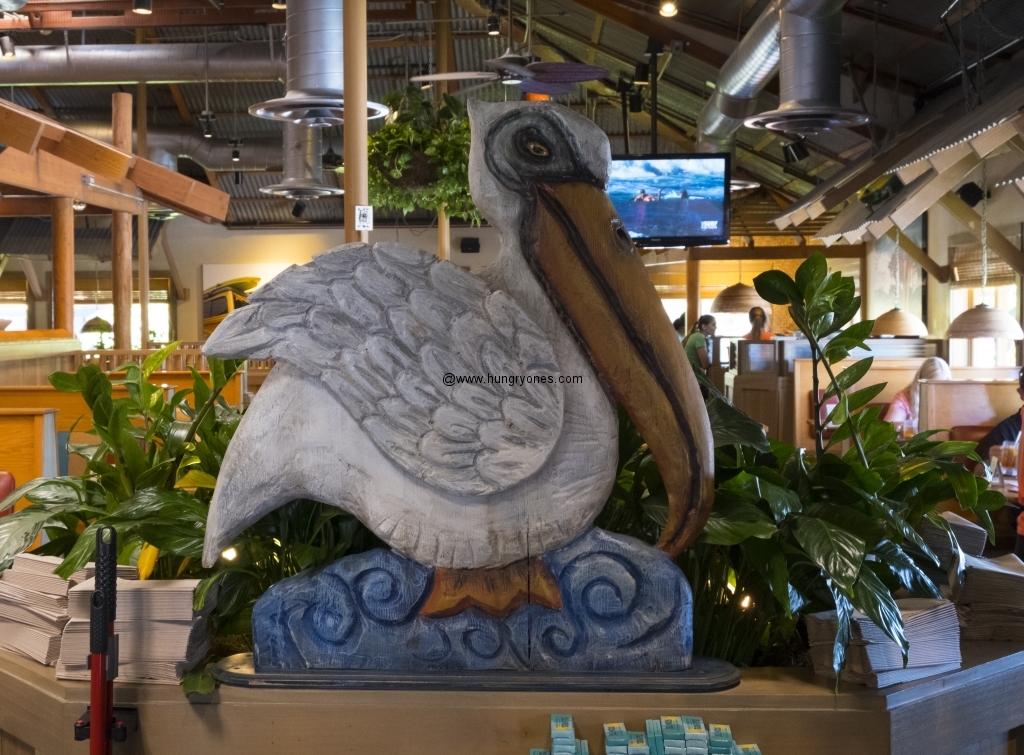 I like how this place serves up food with bold islands flavors.  Makes me long for a shaved ice.