Painting from nature is not copying the object; it is realizing one's sensations.
Paul Cezanne
I watch the sun sparkling on the water.  Plants dot the shoreline.  Reeds sway in the wind.  So close to the ocean yet not connected.  I feel connected to nature here.  Paul Cézanne could have painted a serene landscape on this spot. Buena Vista Lagoon has an understated beauty.  I enjoy the respite from the city when I visit.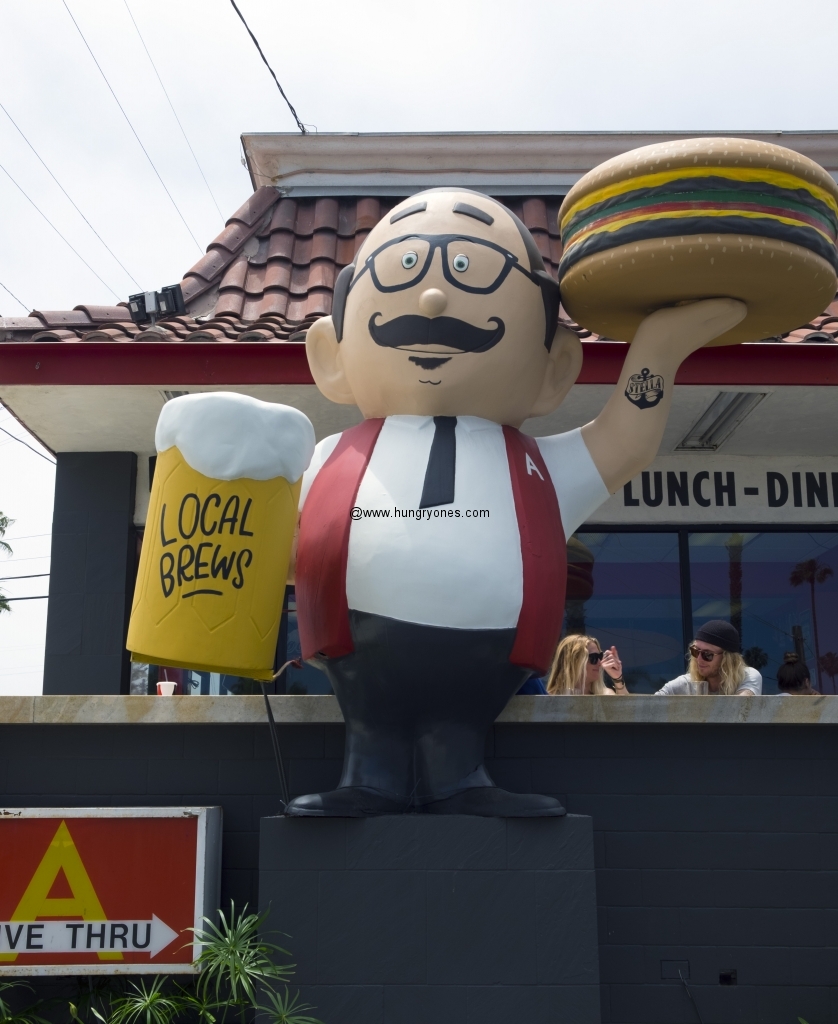 Cute statue in the front of Angelo's Burgers reminds me of Bob's Big Boy.  I miss the golden age of fast food when Jack was prominently displayed in front of Jack in the box and they fried hot apple turnovers.  Now those places want to sell you salads.  Scent of burgers on the flat top greets me as I enter.  Menu is huge.  I found out they make their shakes with Thrifty's ice cream.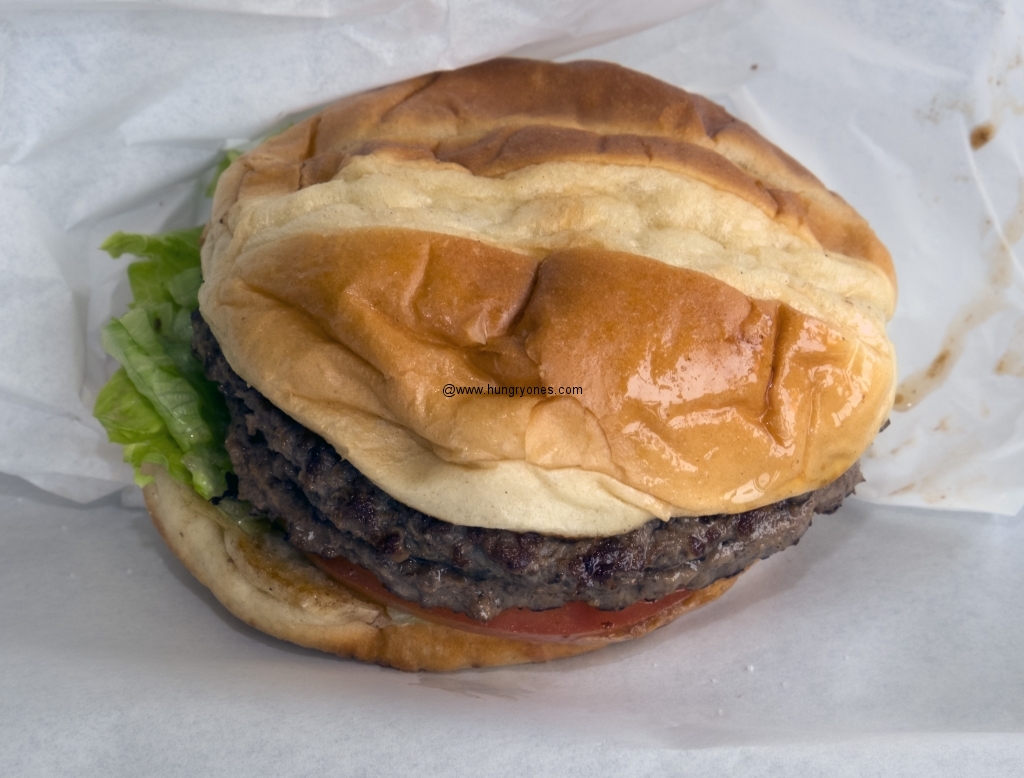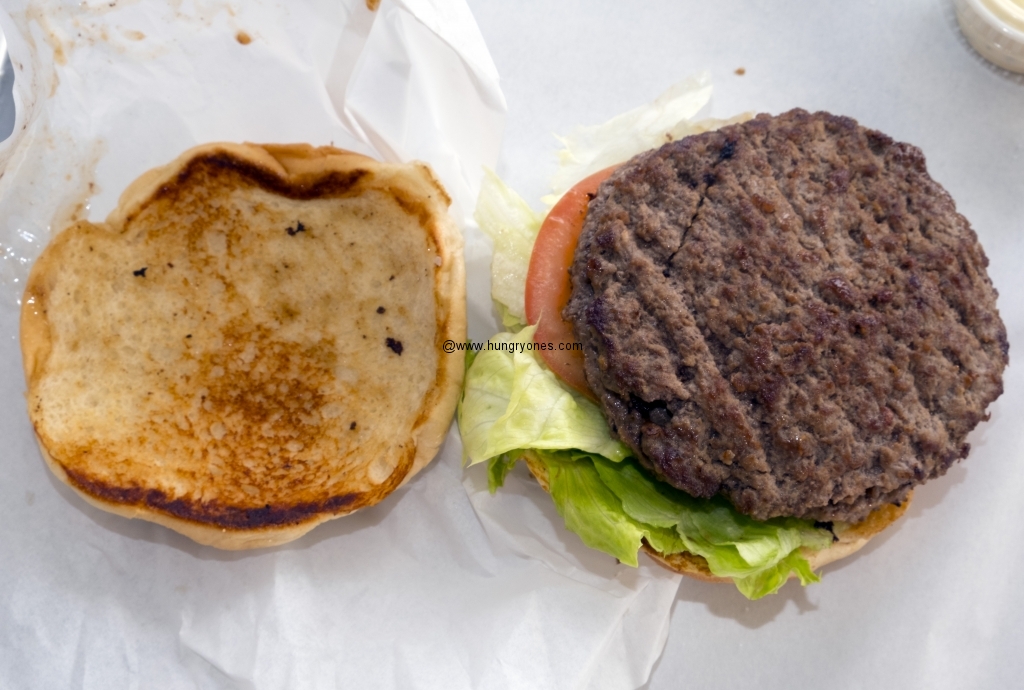 I tried the half pound burger.  Beef patty had a mild beef flavor.  Bun, lettuce, and tomato were all fresh.  Burger reminds me of a Wendy's burger.  Could use more seasoning and I should have ordered it with bacon.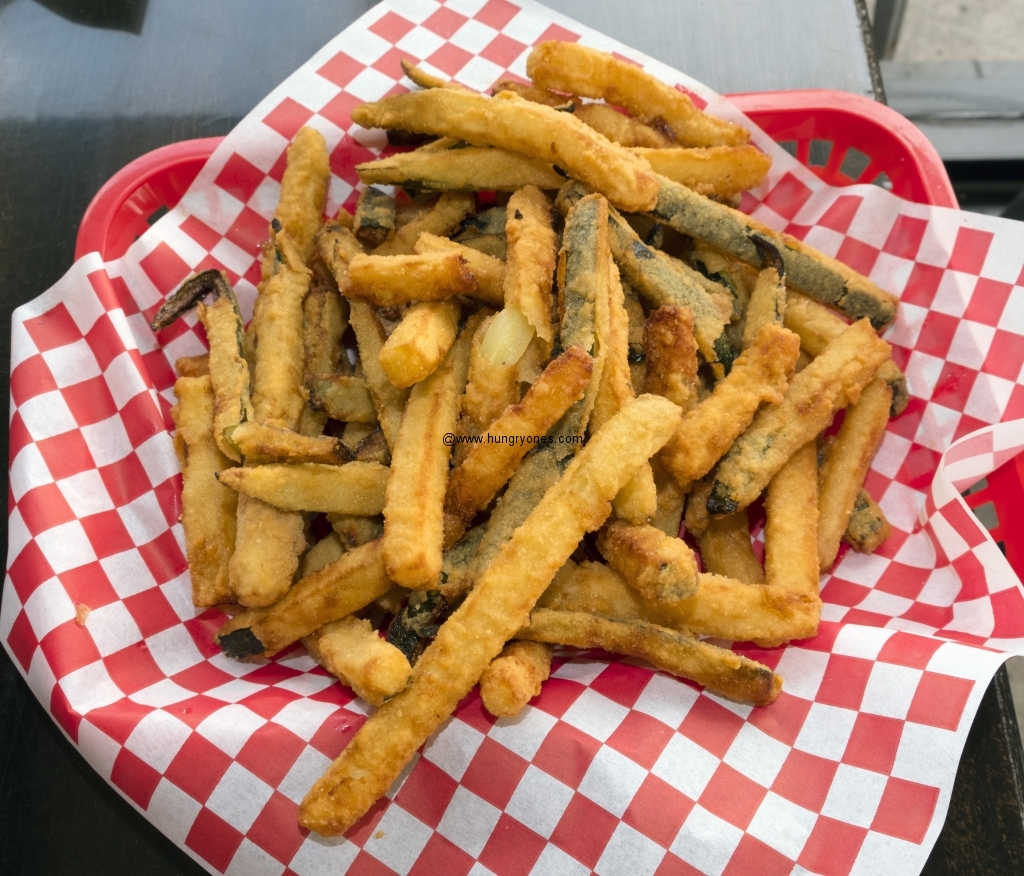 Zucchini fries had a crunchy batter with a nice salty flavor.  I prefer when zucchini is cut larger so there is a higher zucchini to batter ratio.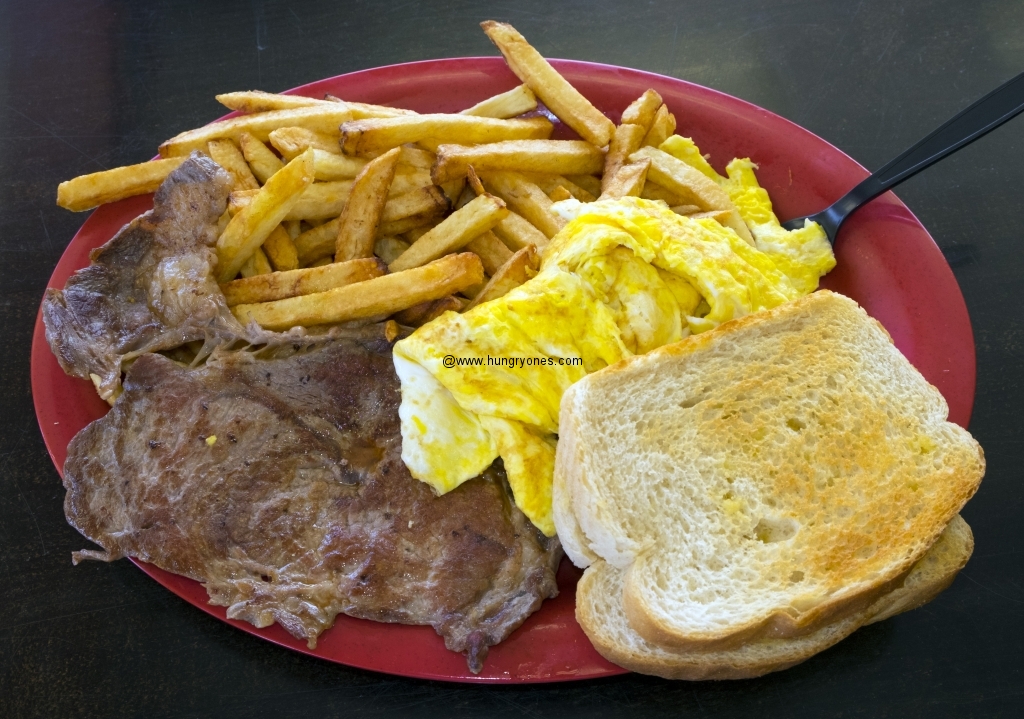 Ribeye steak was thin cut, tender, and had beefy flavor.  Scrambled eggs were fluffy and tasted like I make them.  French fries had a bit of crunch and good potato flavor.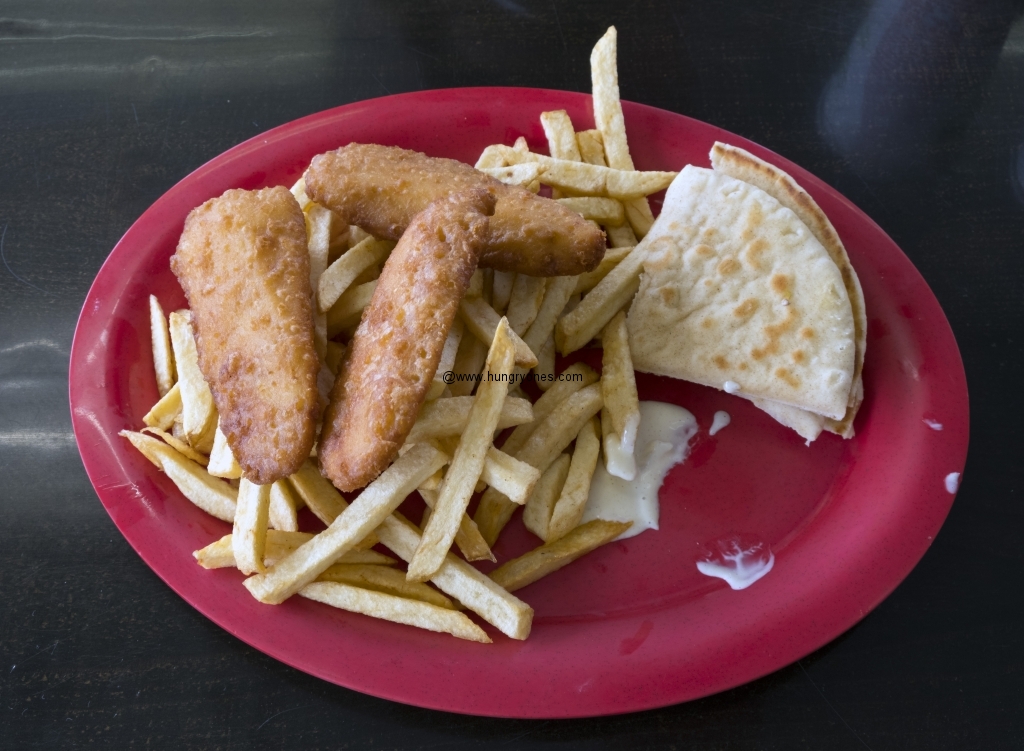 Fish and chips were made with cod.  Crunchy batter and nice salty flavor enhanced the mild flavor of the cod.  Kinda like Gorton's fish sticks but of higher quality and much better tasting.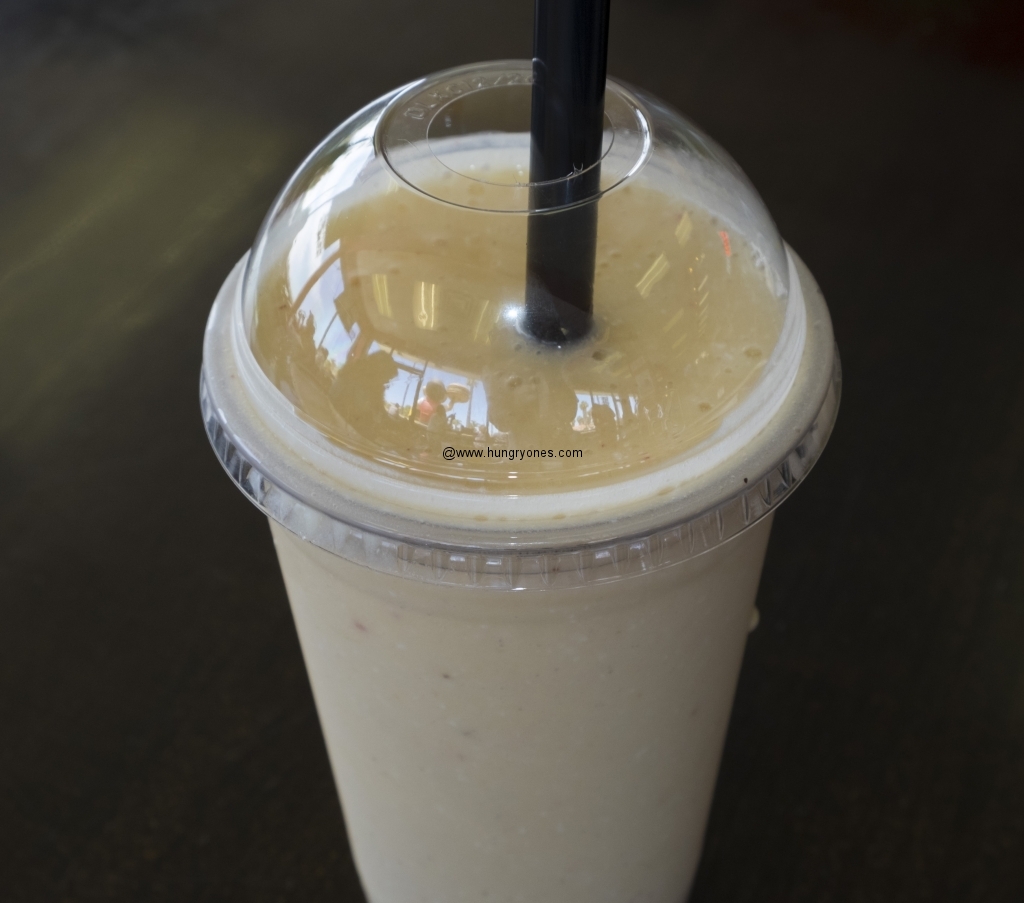 Pina colada smoothie was very sweet and had strong pineapple and banana flavor.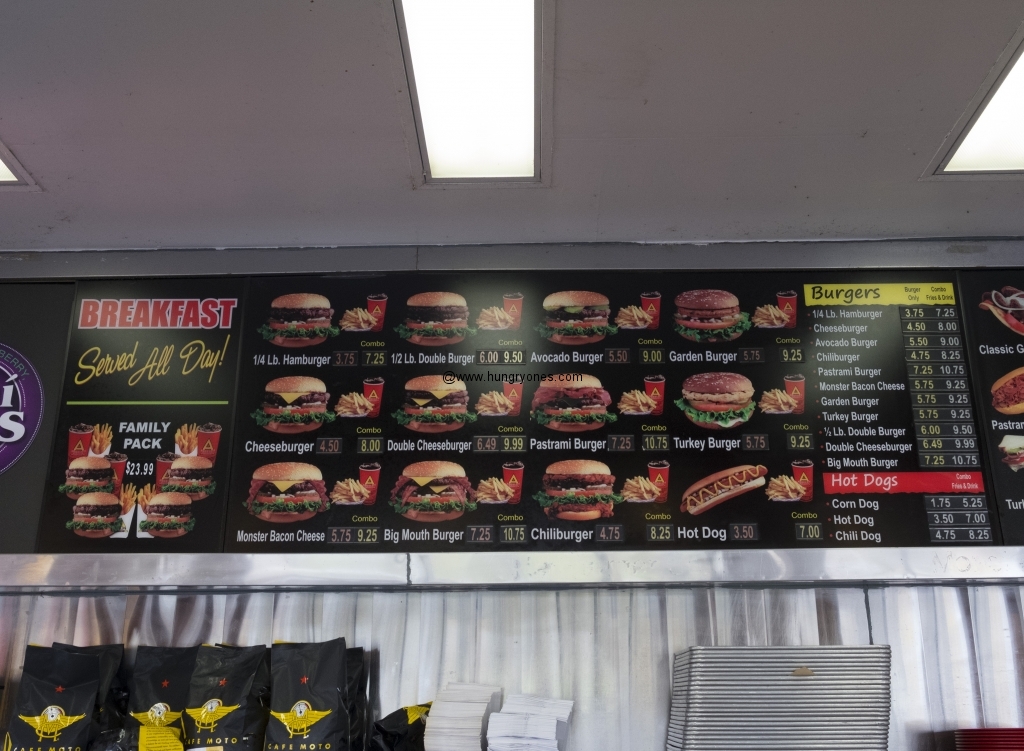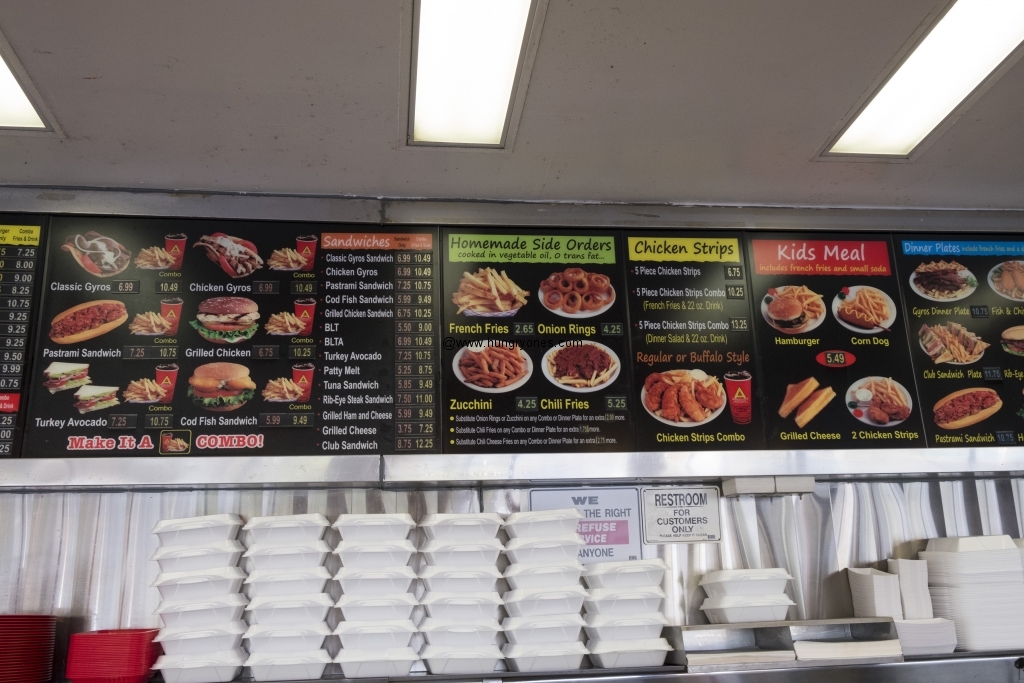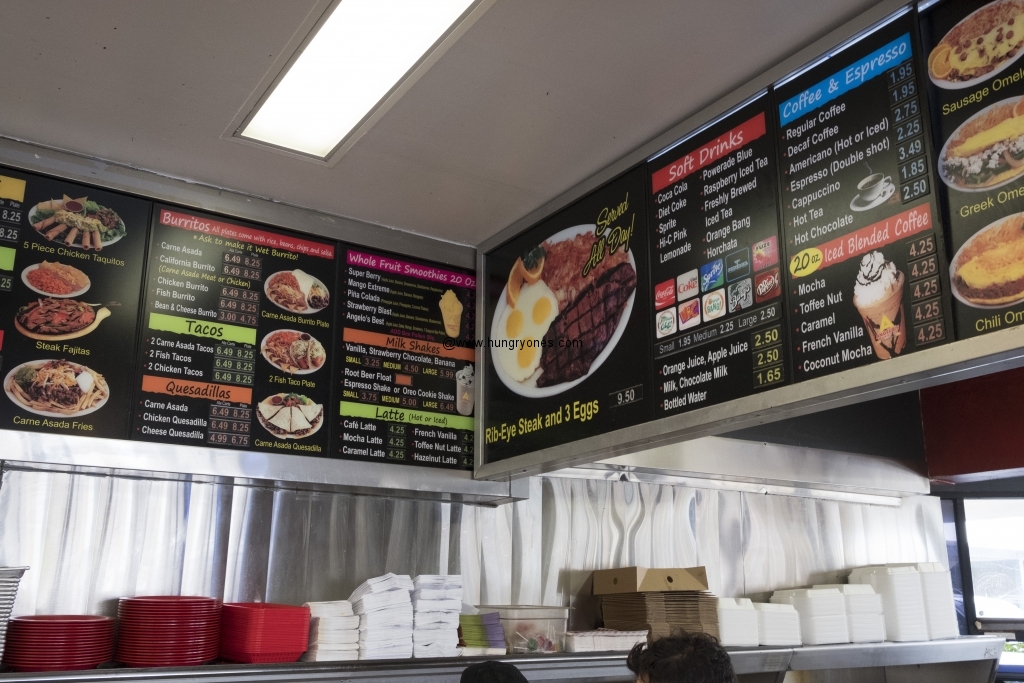 I like this burger joint which has a menu like you would find in an old school diner.  There is much more on the menu I want to try.  One of these days I hope to see the fog rolling in over the lagoon.
Angelo's Burgers
2035 S Coast Hwy
Oceanside, CA 92054 (760) 967-9911