The Butterfly exhibit
Note: This exhibit runs yearly for a limited time. This year it's from March 11th to April 23rd 2017.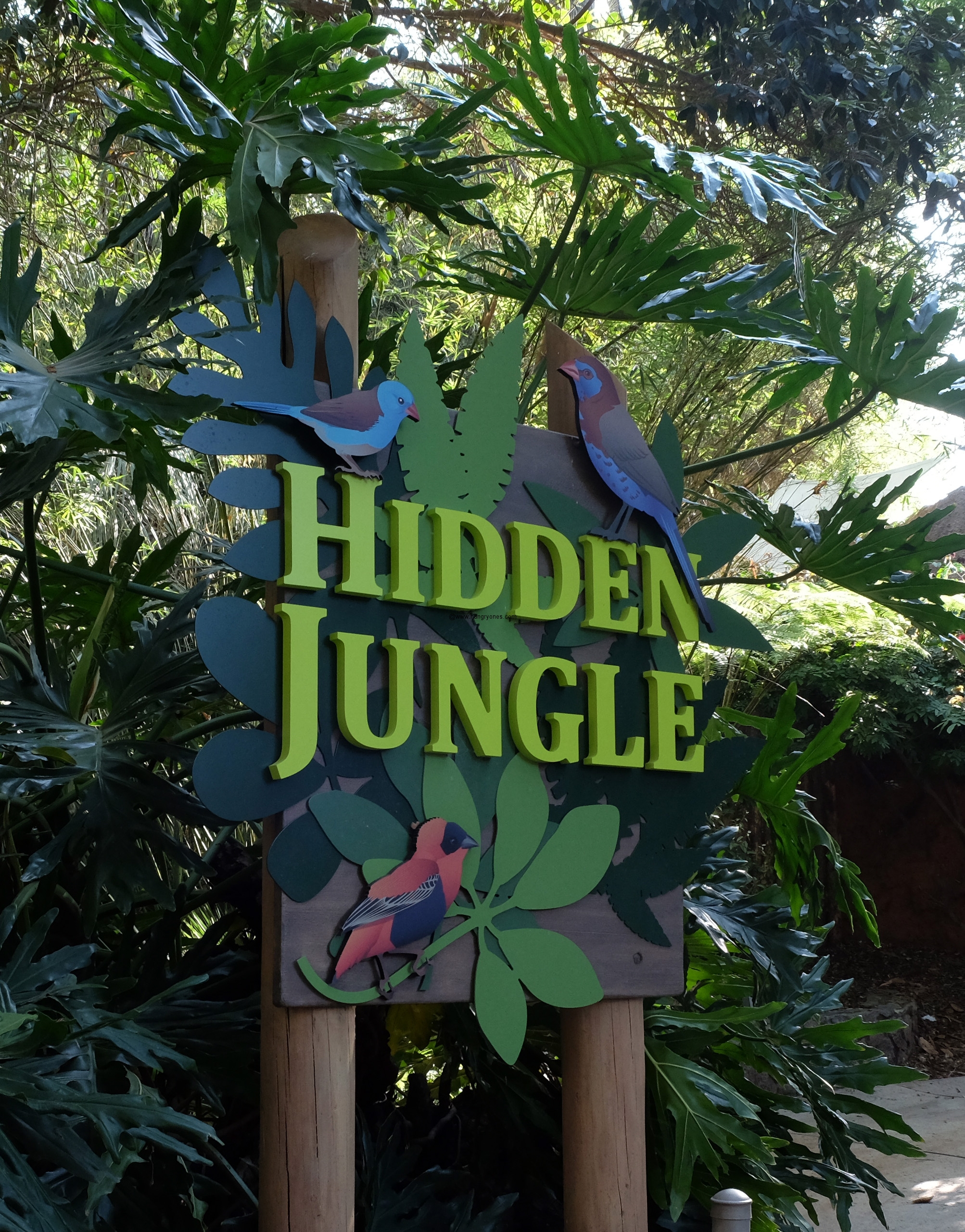 It will always be 'The San Diego Wild Animal Park' to me. After all it was part of the singing introduction of Three's Company television show for years. Janet, (Joyce DeWitt) Chrissy (Suzanne Somers) and Jack (John Ritter) stood by the entrance sign posing and smiling for all to see. Gotta love that!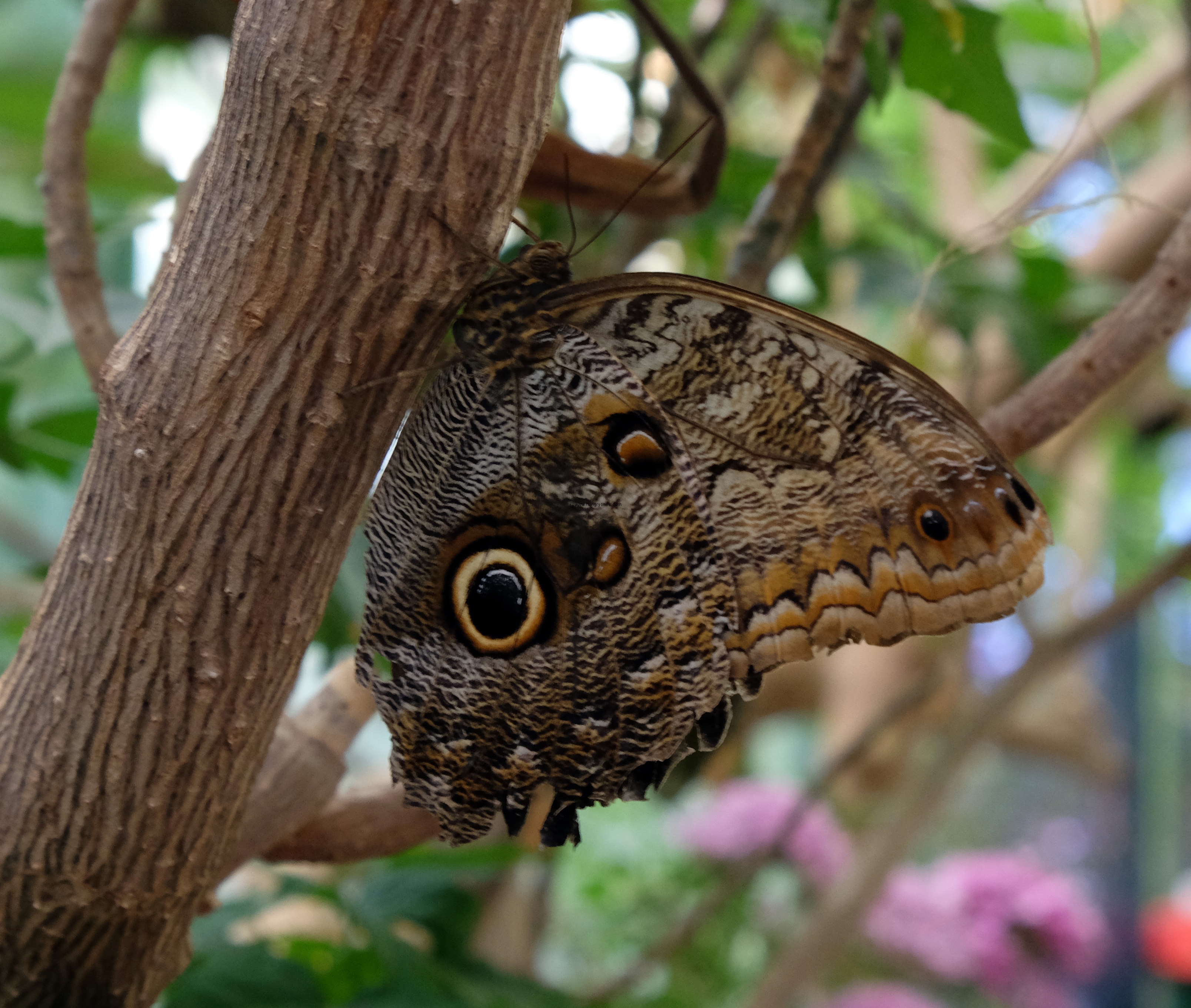 So many animals such little time! Since I've been coming here for most of my life I've learned to decide in advance which animals to focus my attention on. That way I can spend more time watching them and learning about their life and environment. It's paid off big time as I've been witness to such lovely scenes. One of my all time favorites is watching the Mama and baby elephant take a bath together one fine day when my daughter was still quite little.
Walking around inside this special greenhouse, I believe the butterfly's enjoyed watching all the humans. I swear a few were smiling and posing for me. ? Unfortunately the butterfly lifespan is indeed a very short existence. The average lifespan is about one month. It does vary greatly from one week to 9 months depending on the size, species, habitat, time of year it was born and the climate.
More cool facts: There are approximately 20,000 known species of butterfly's. Average flight speed is from 5 to 12 miles per hour.  The eyes are made of 6,000 lenses and can see ultraviolet light. The colors and patterns we see on the wings are made by the reflection of the tiny scales covering them. Scientists thought butterflies were deaf until the first butterfly ears were identified in 1912. Sense of smell comes from the ends of their antennas and on the bottoms of their feet through chemoreceptors. Sense of taste comes from their feet.
For more information go to: http://www.naba.org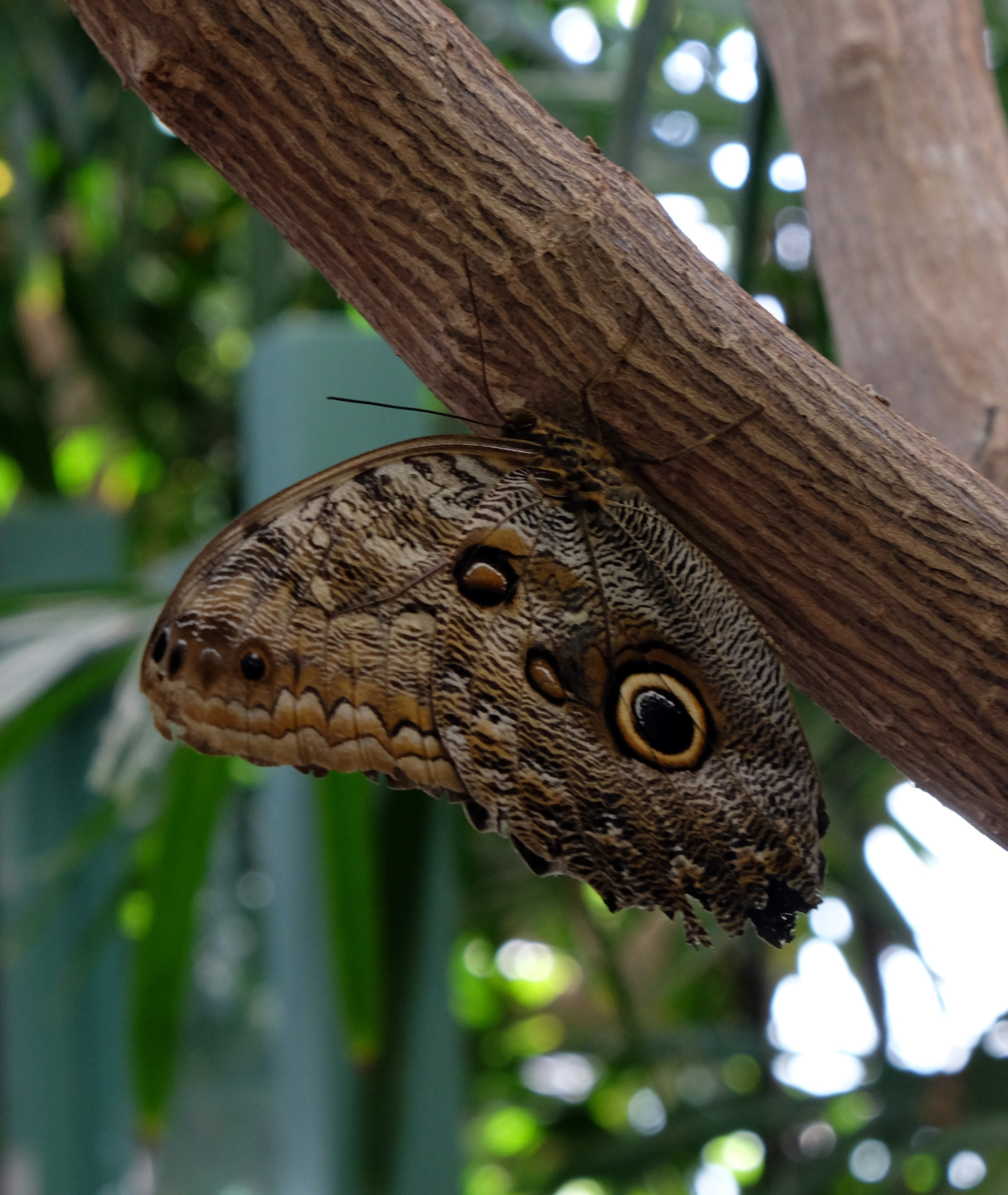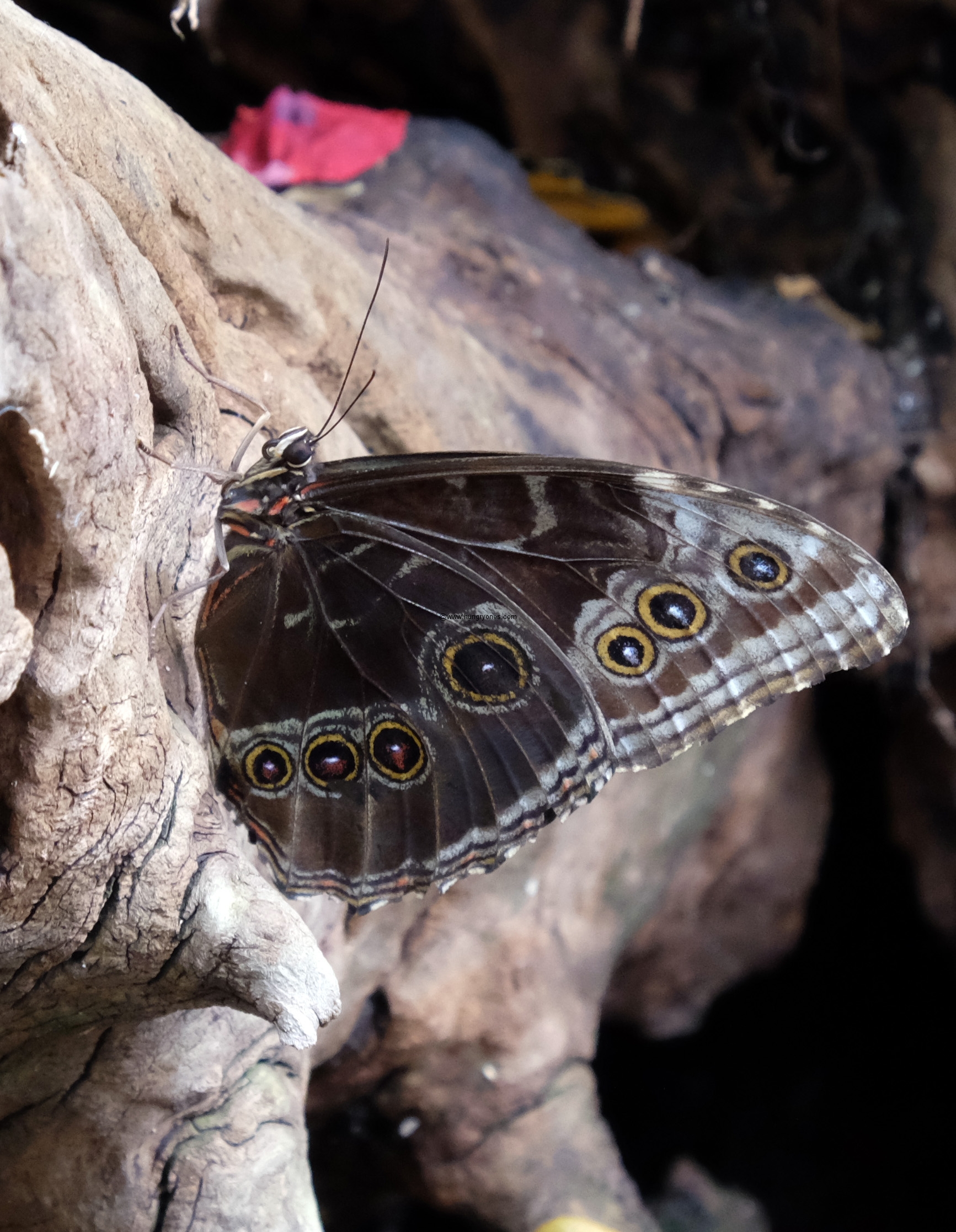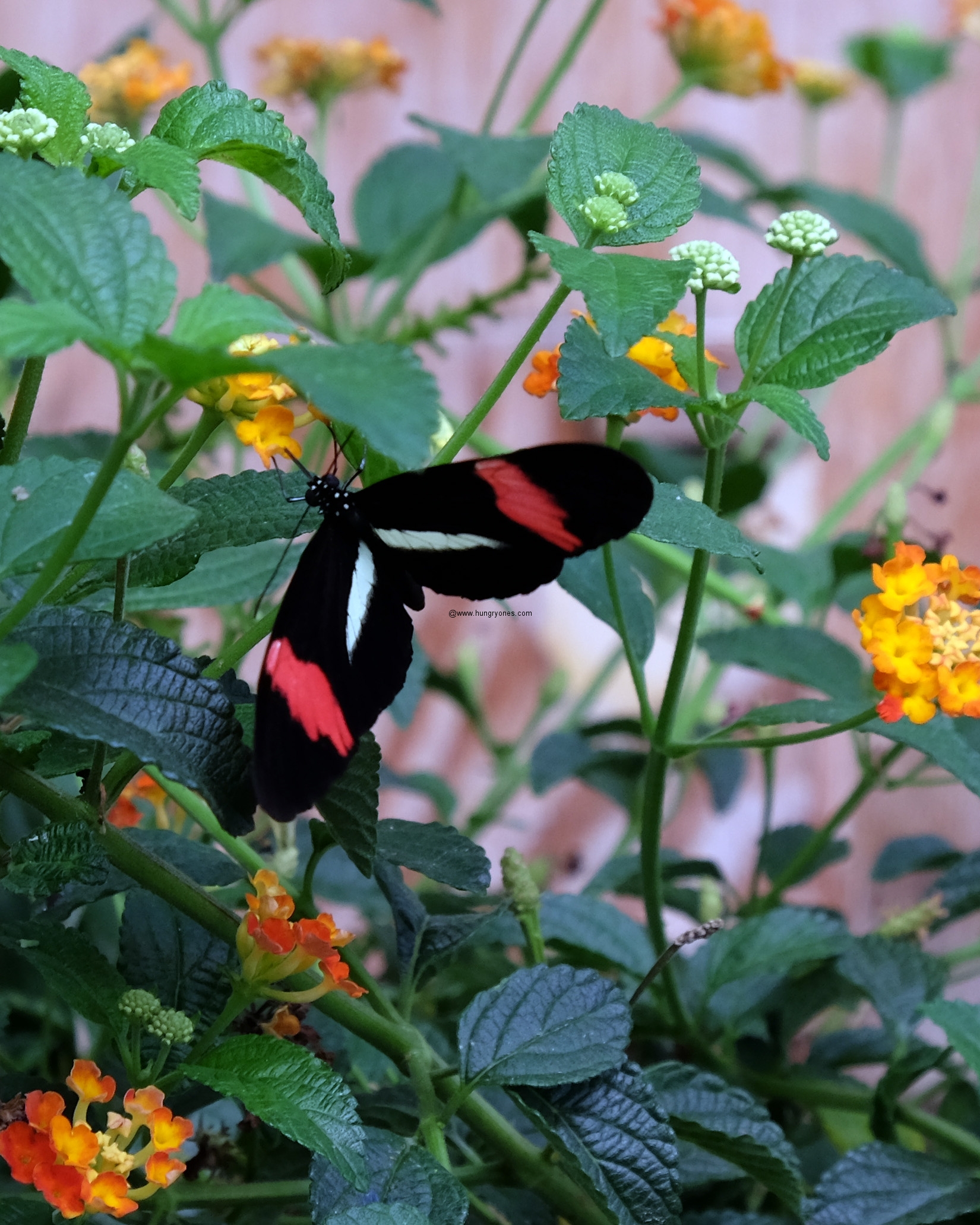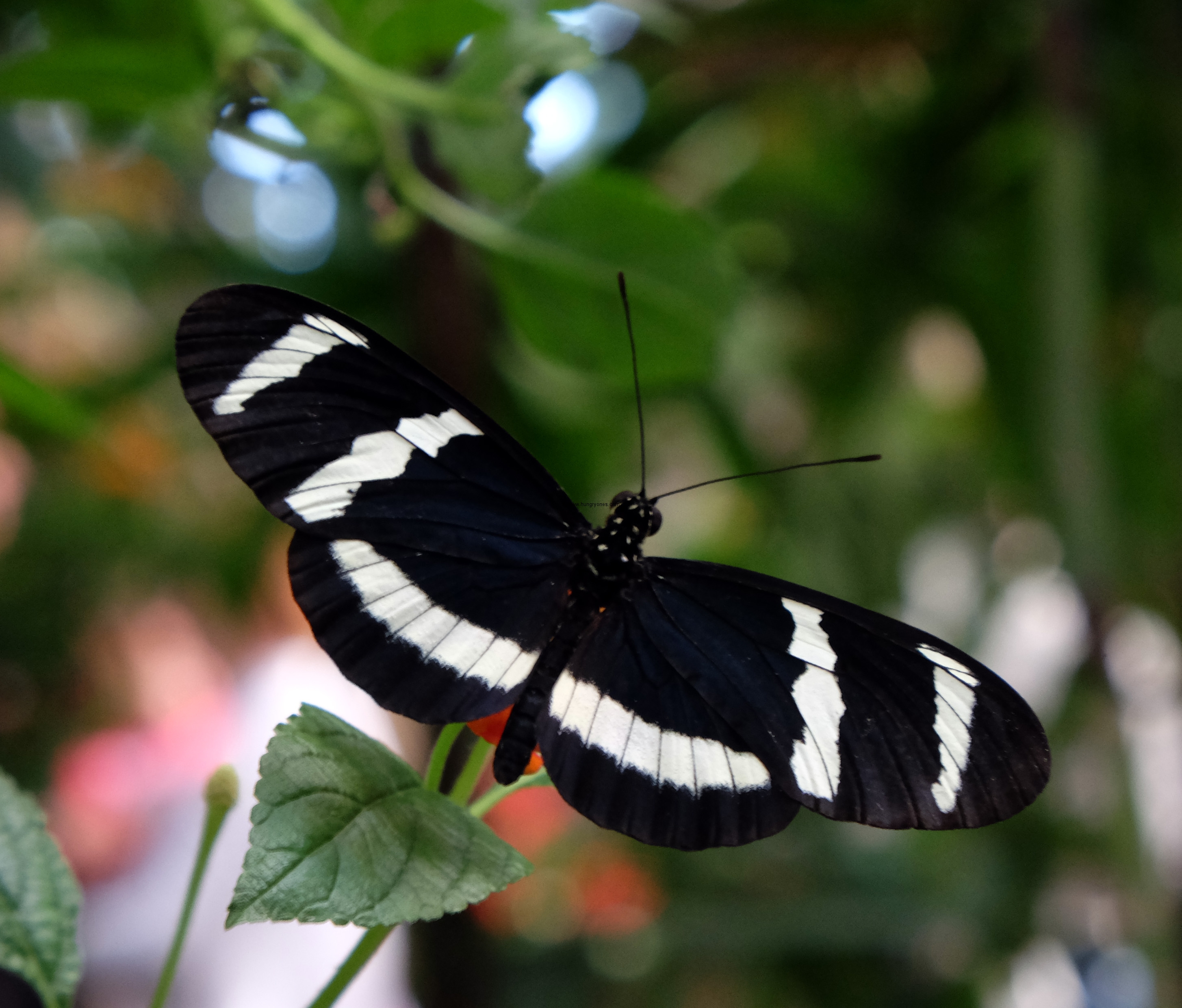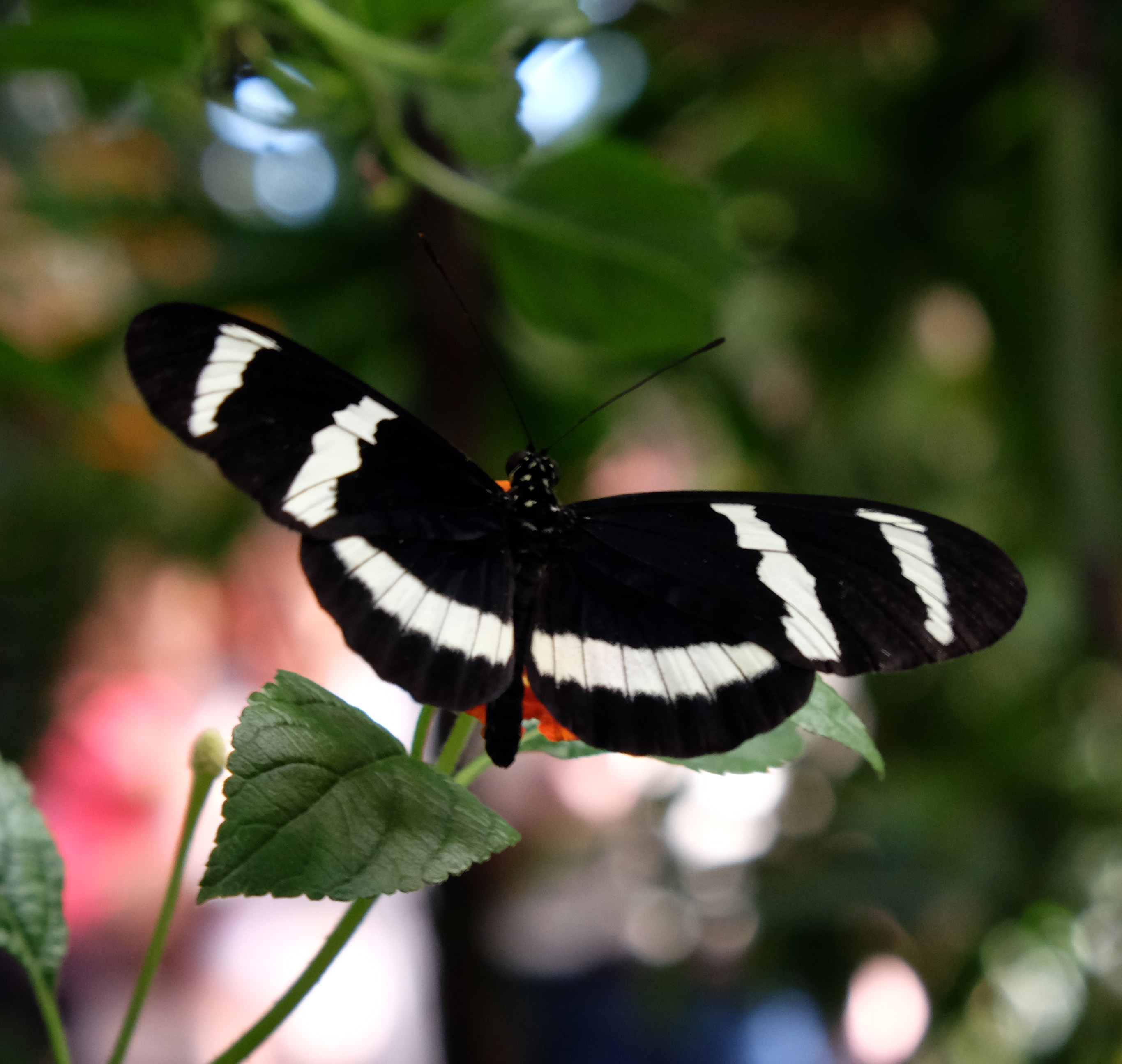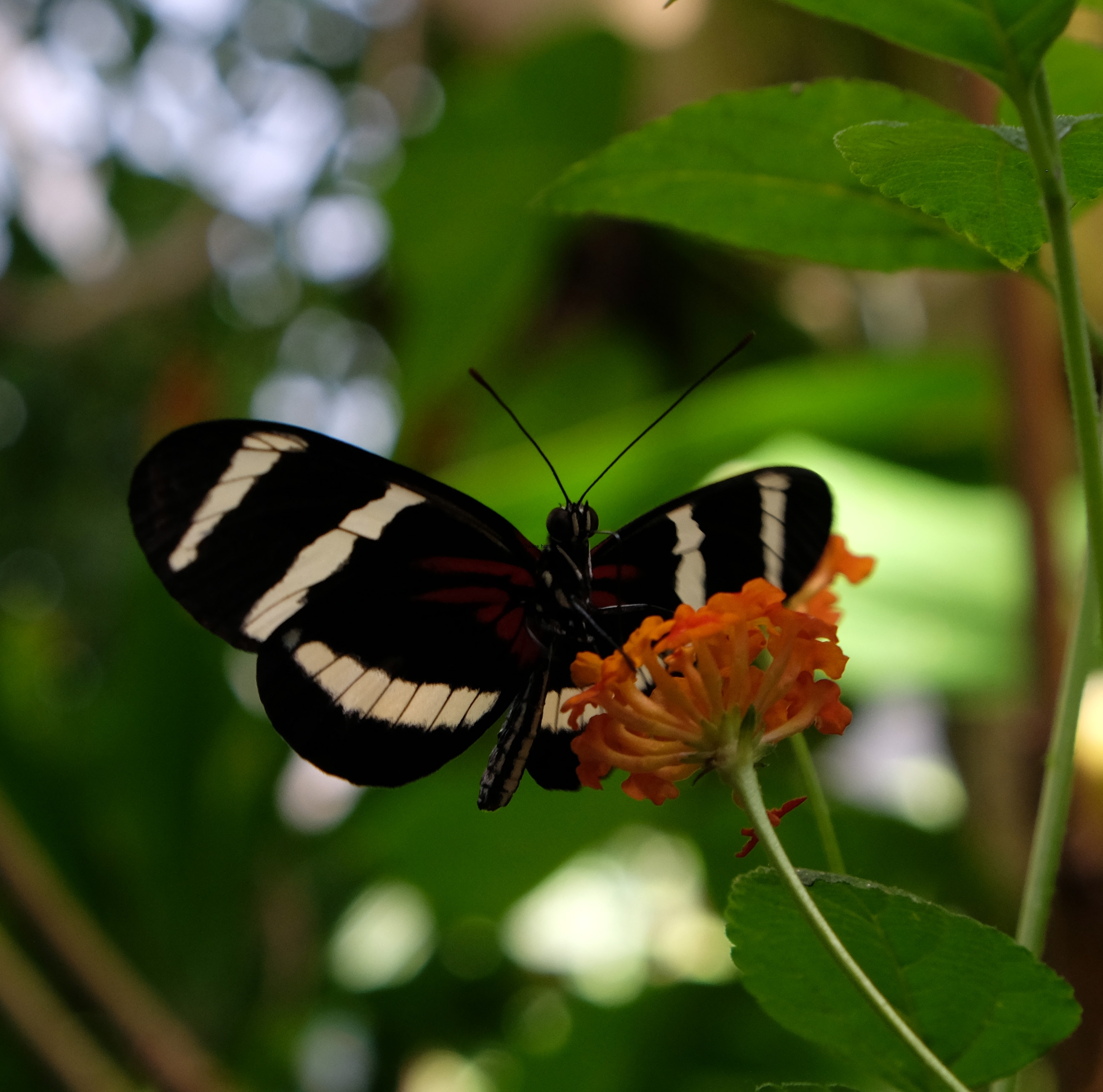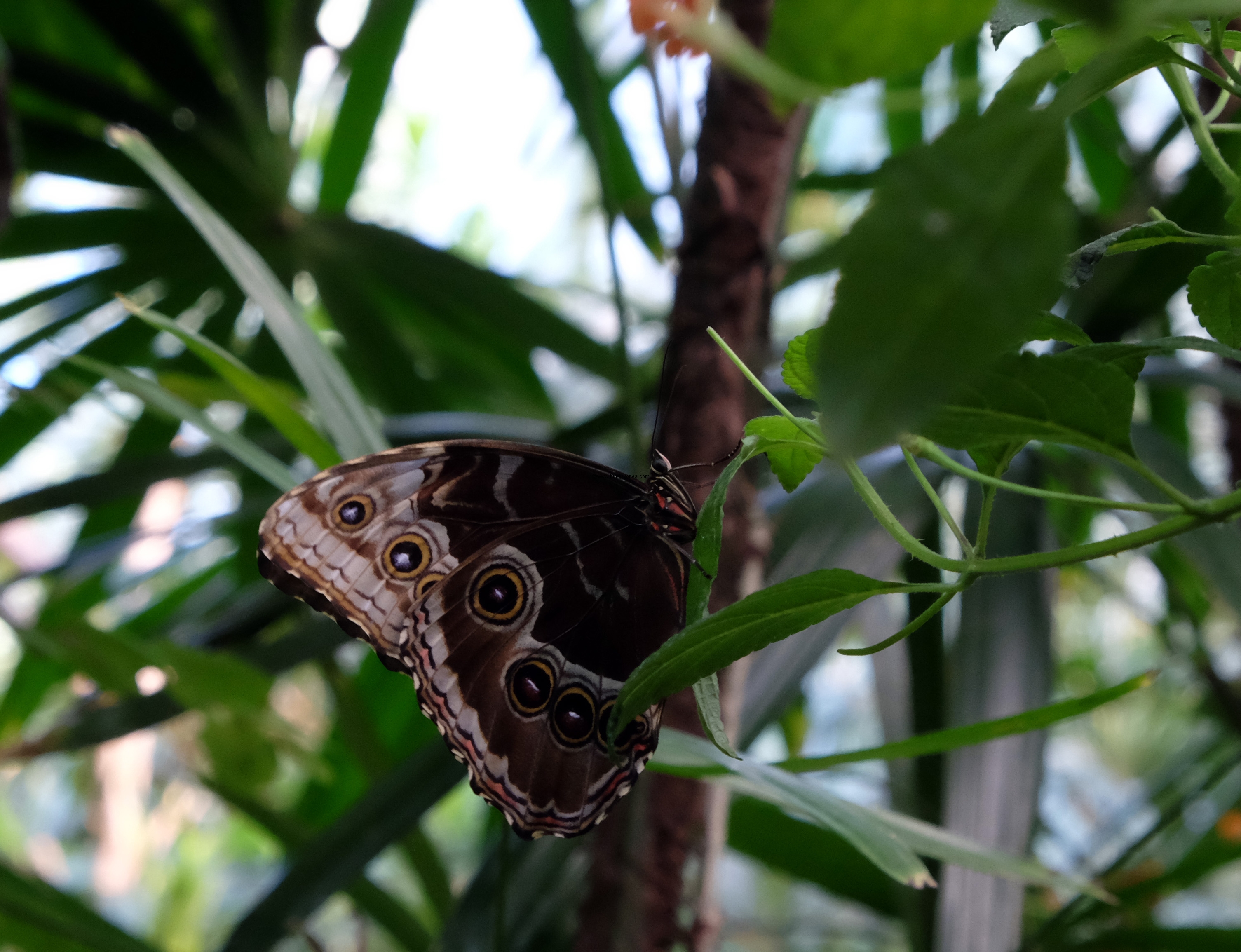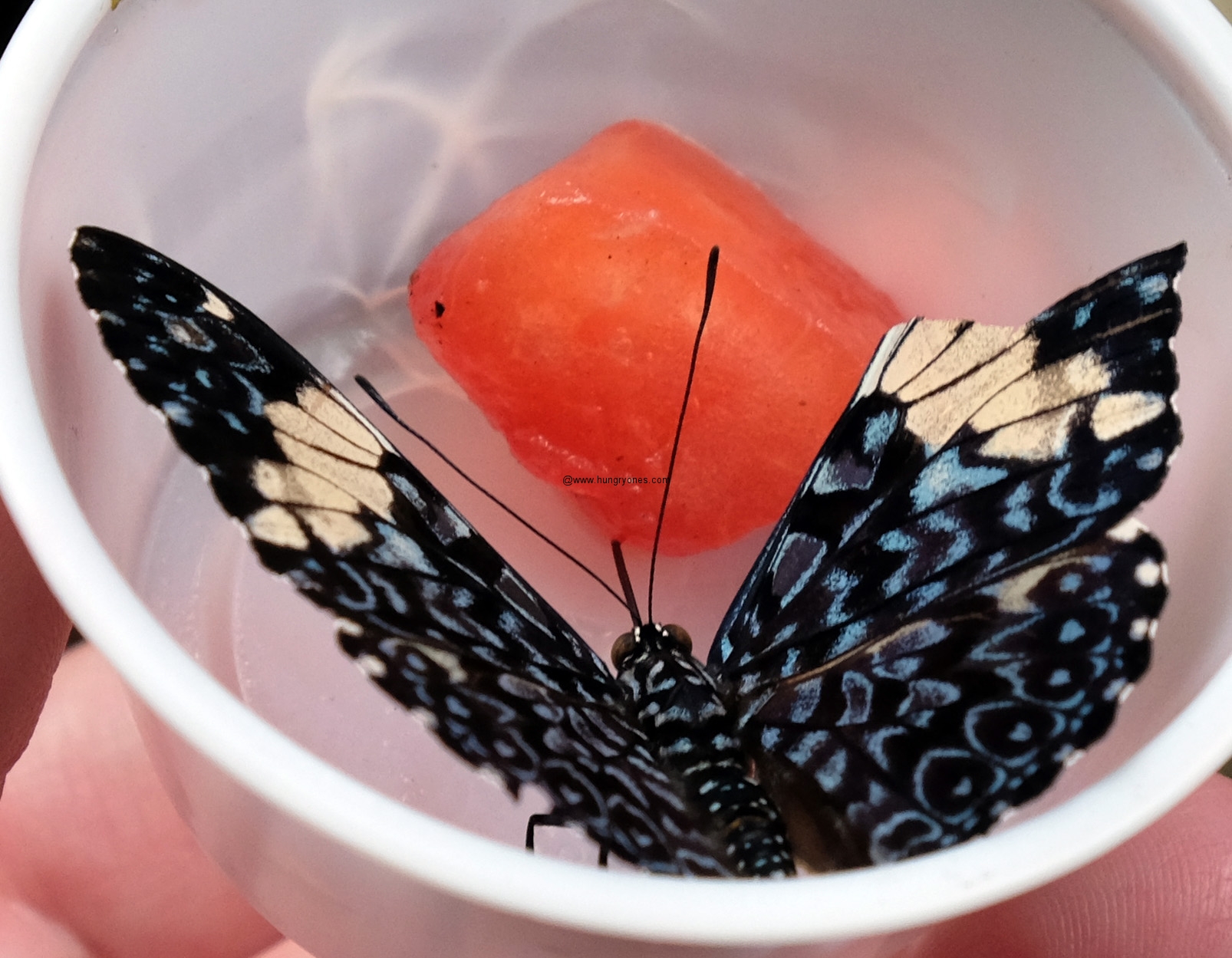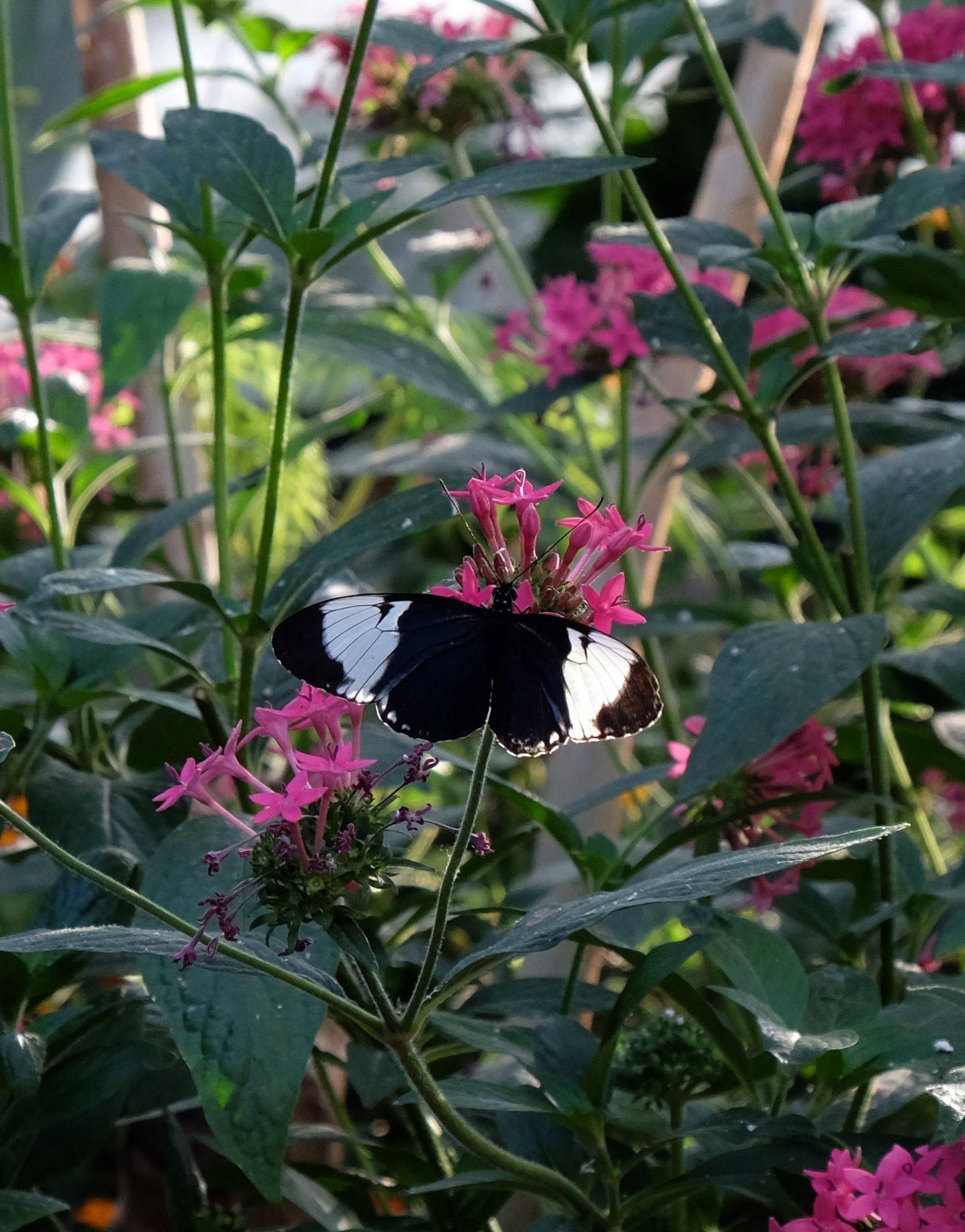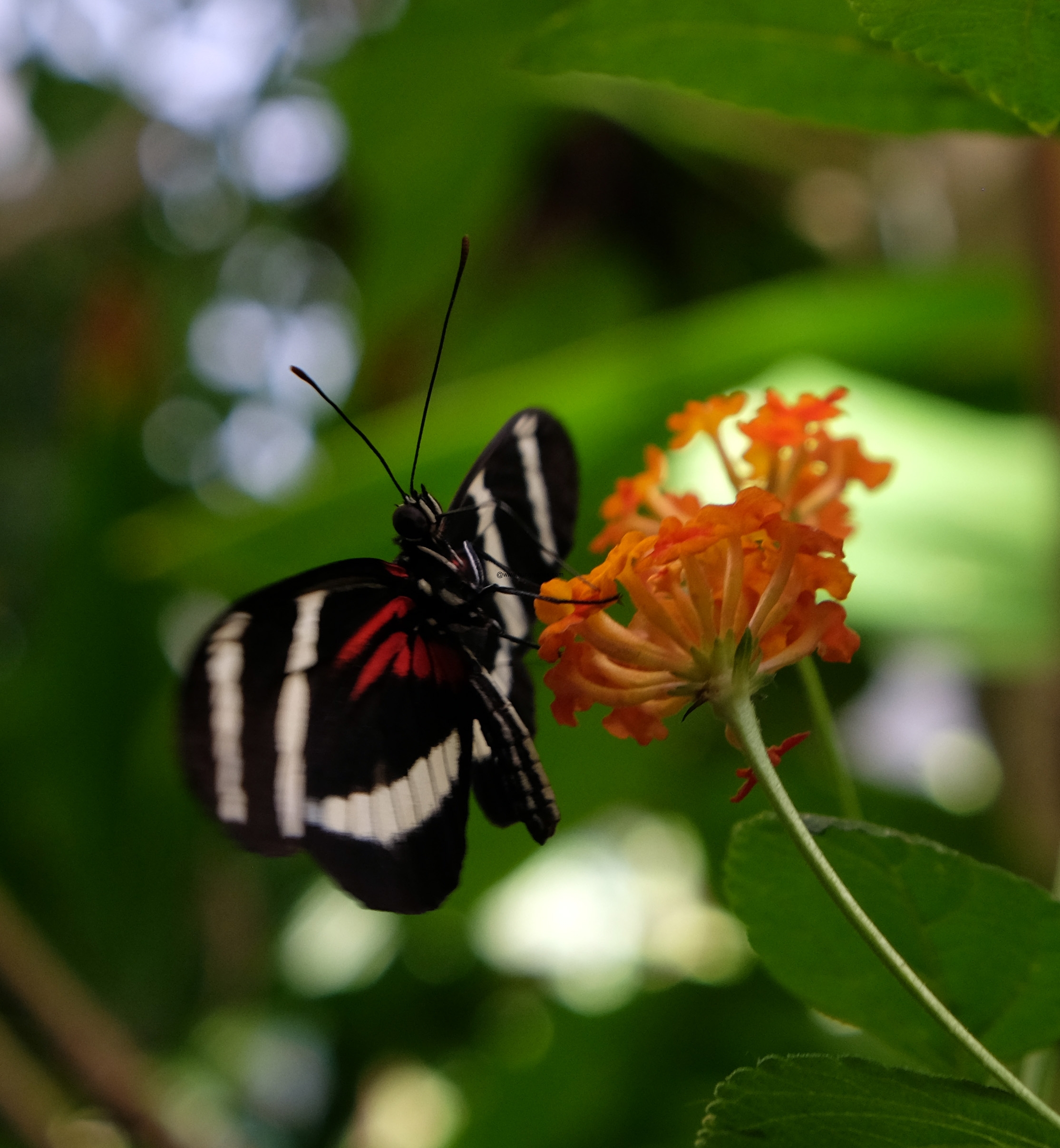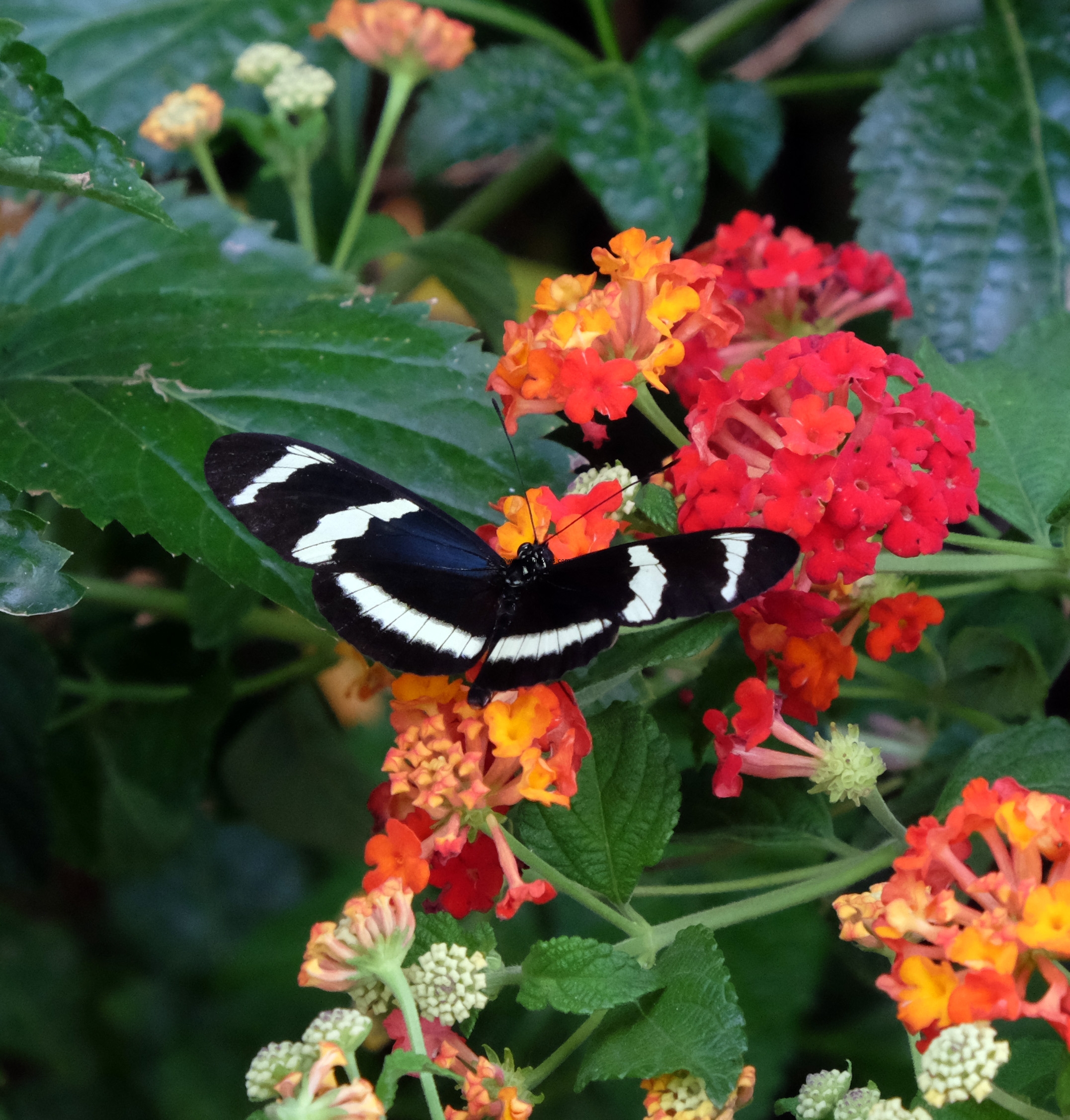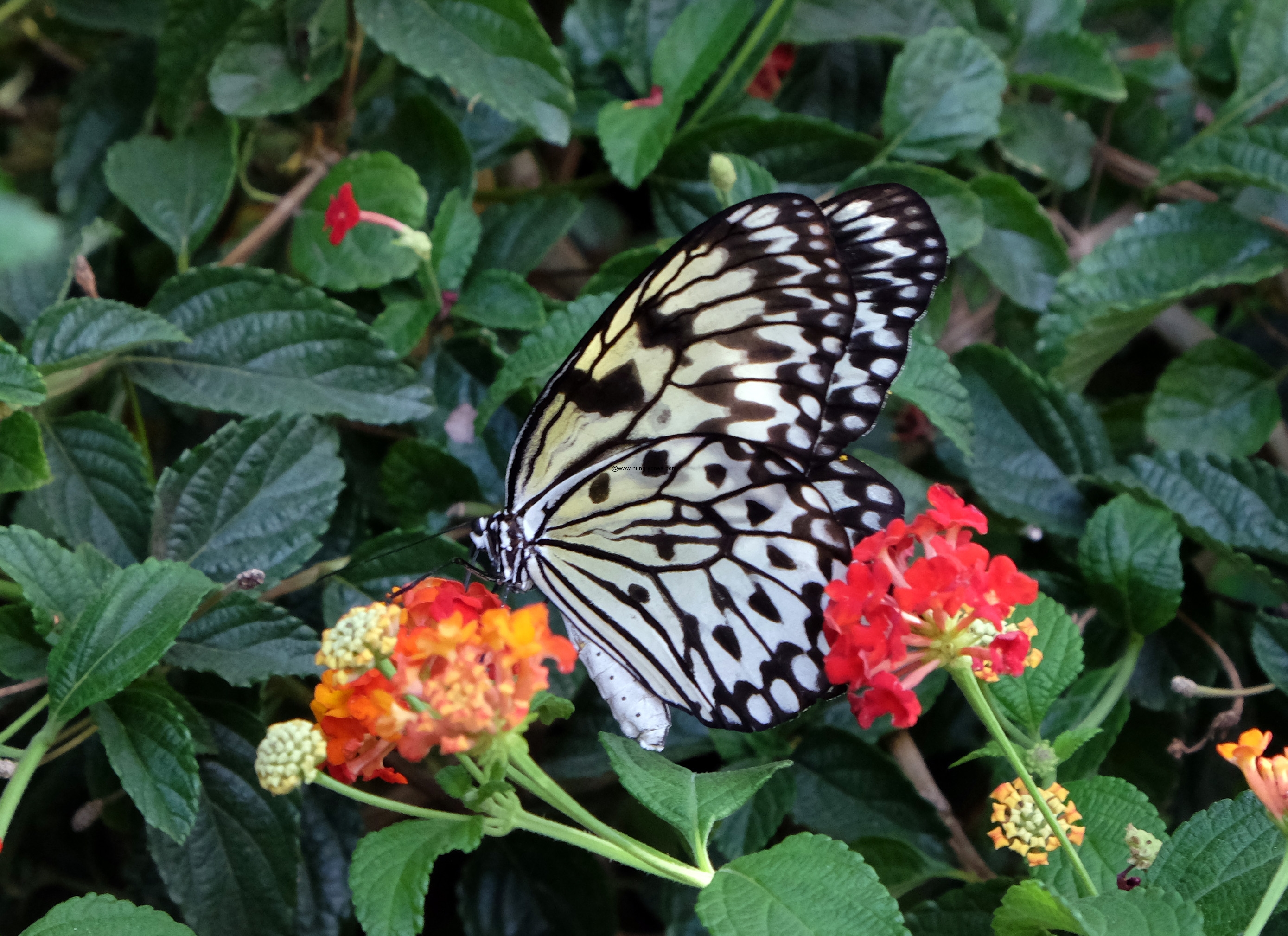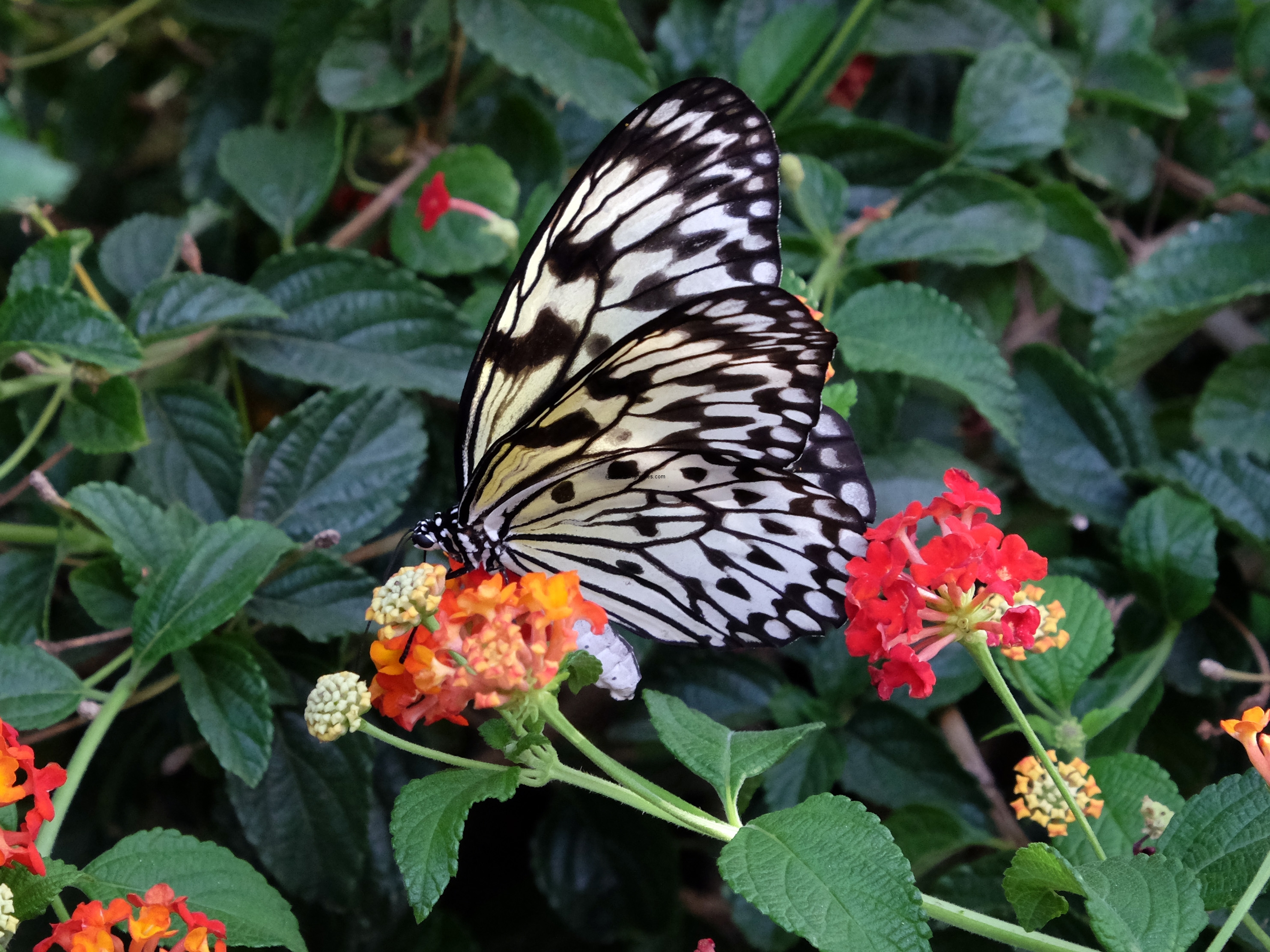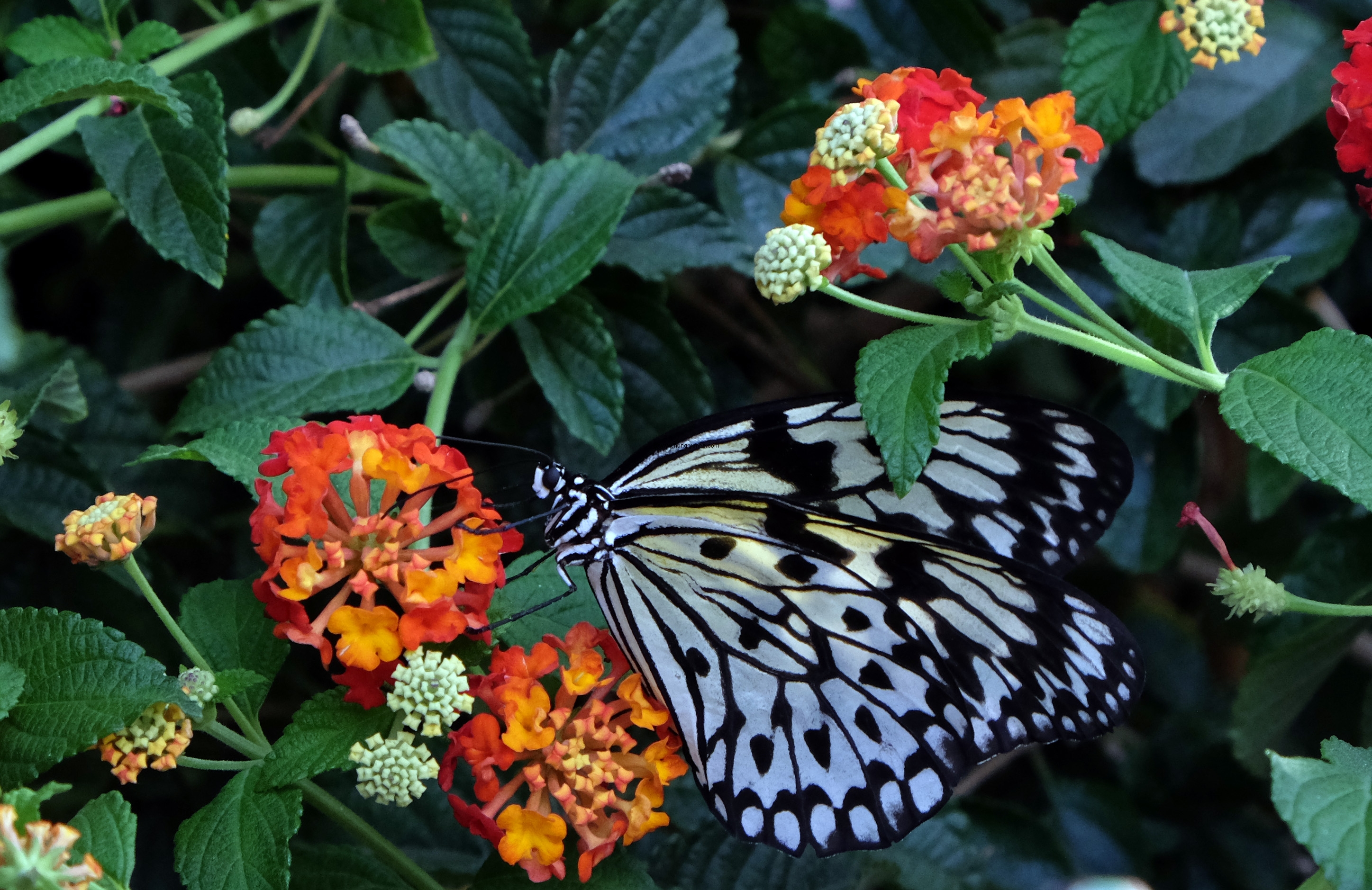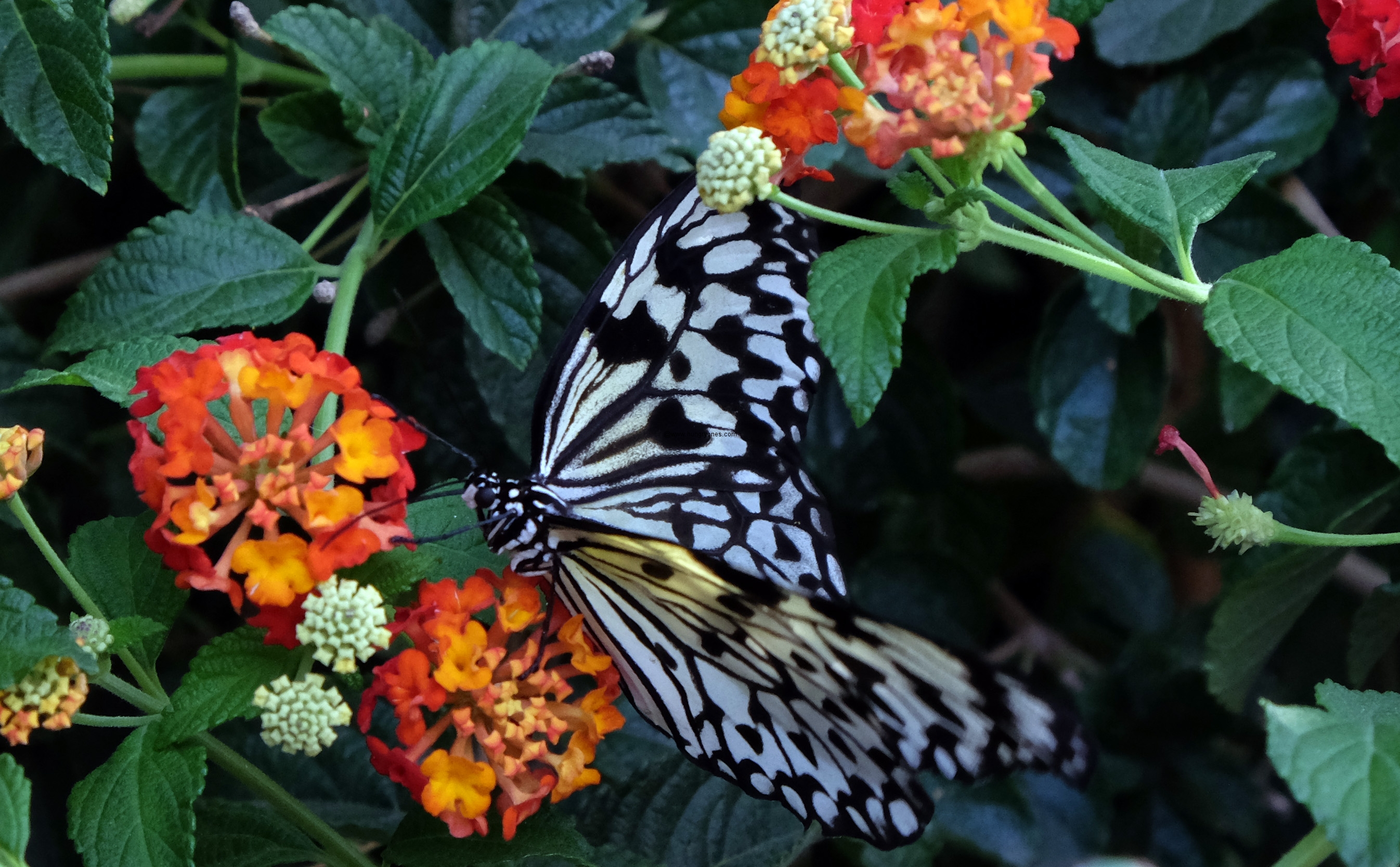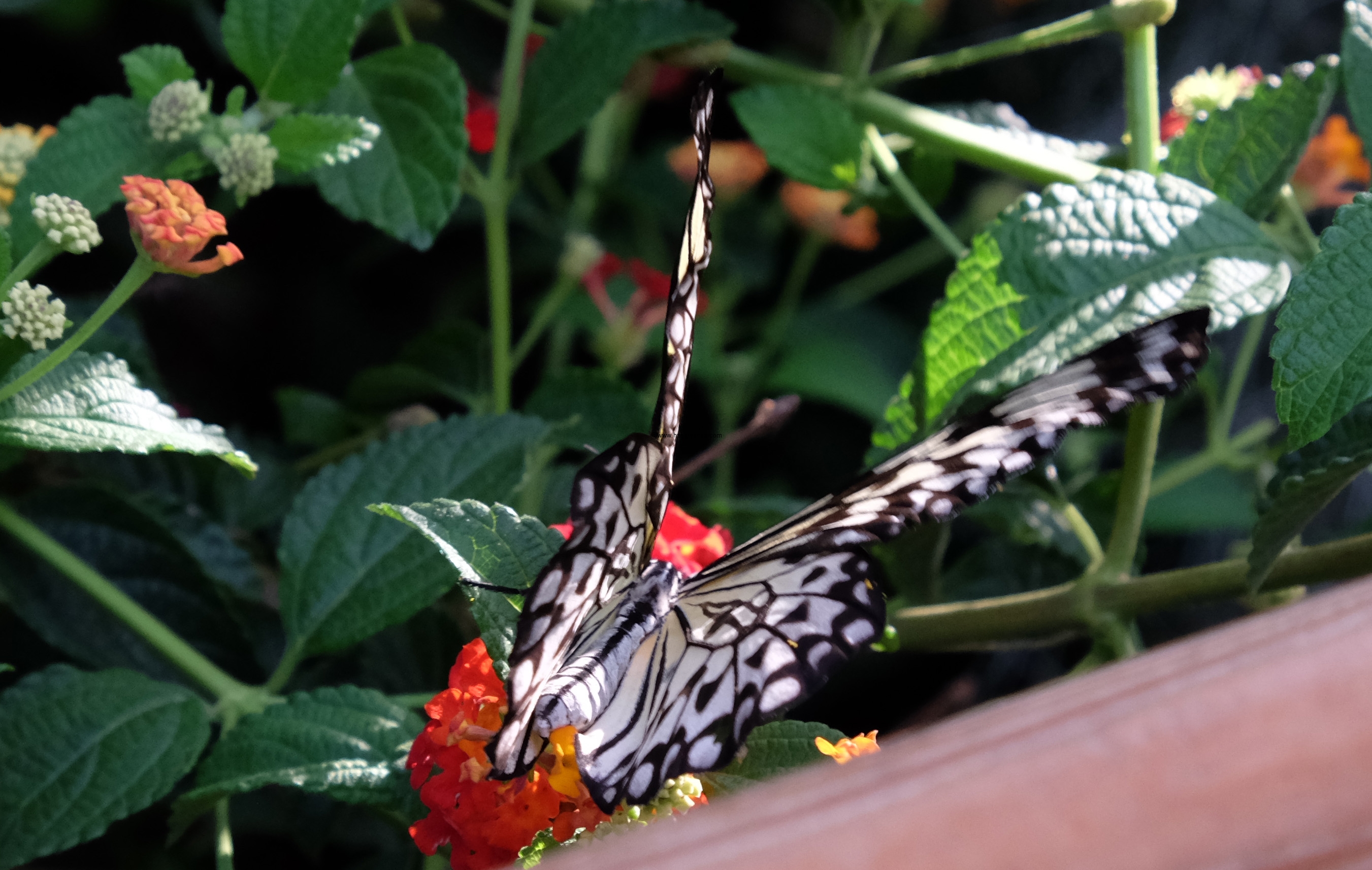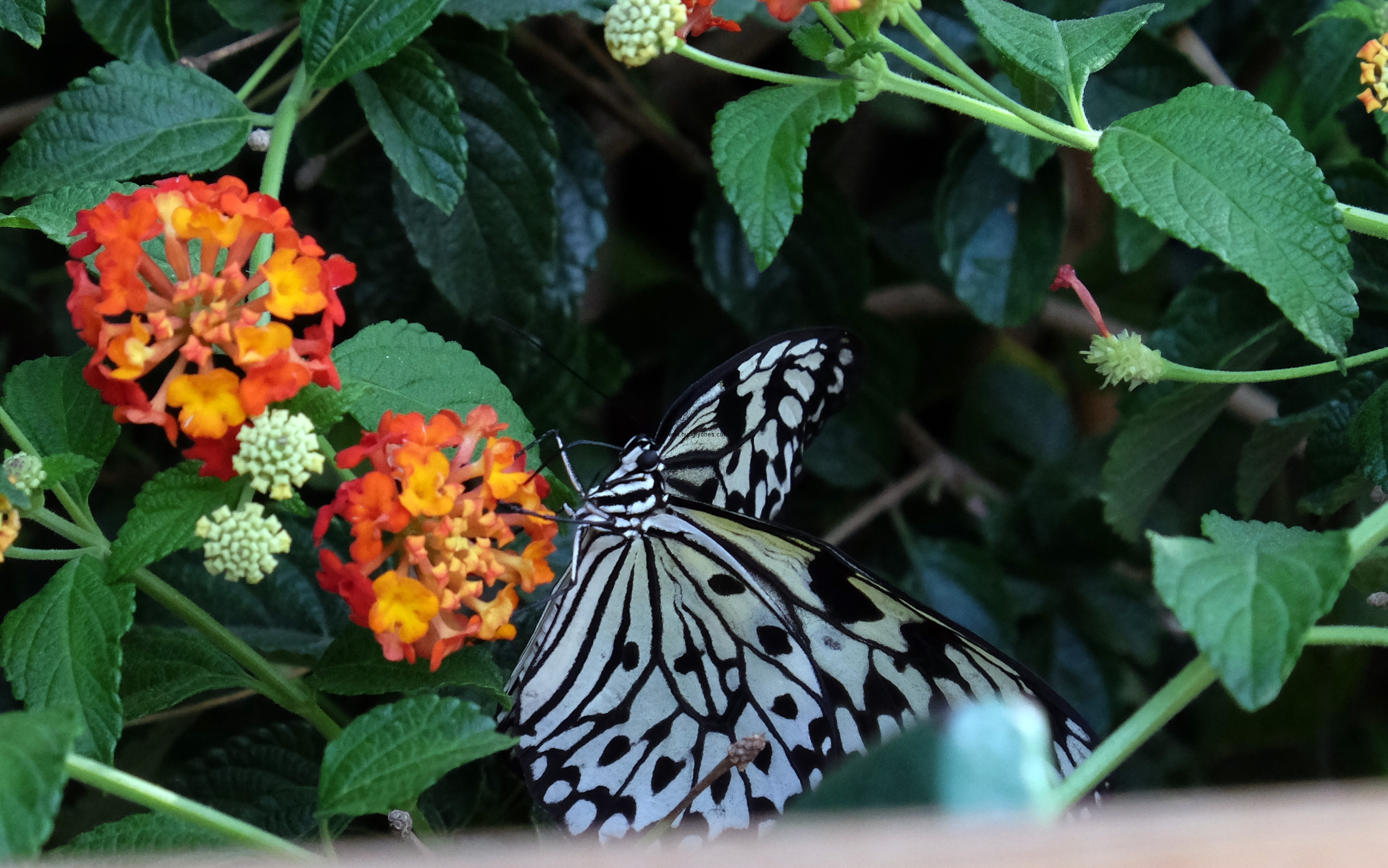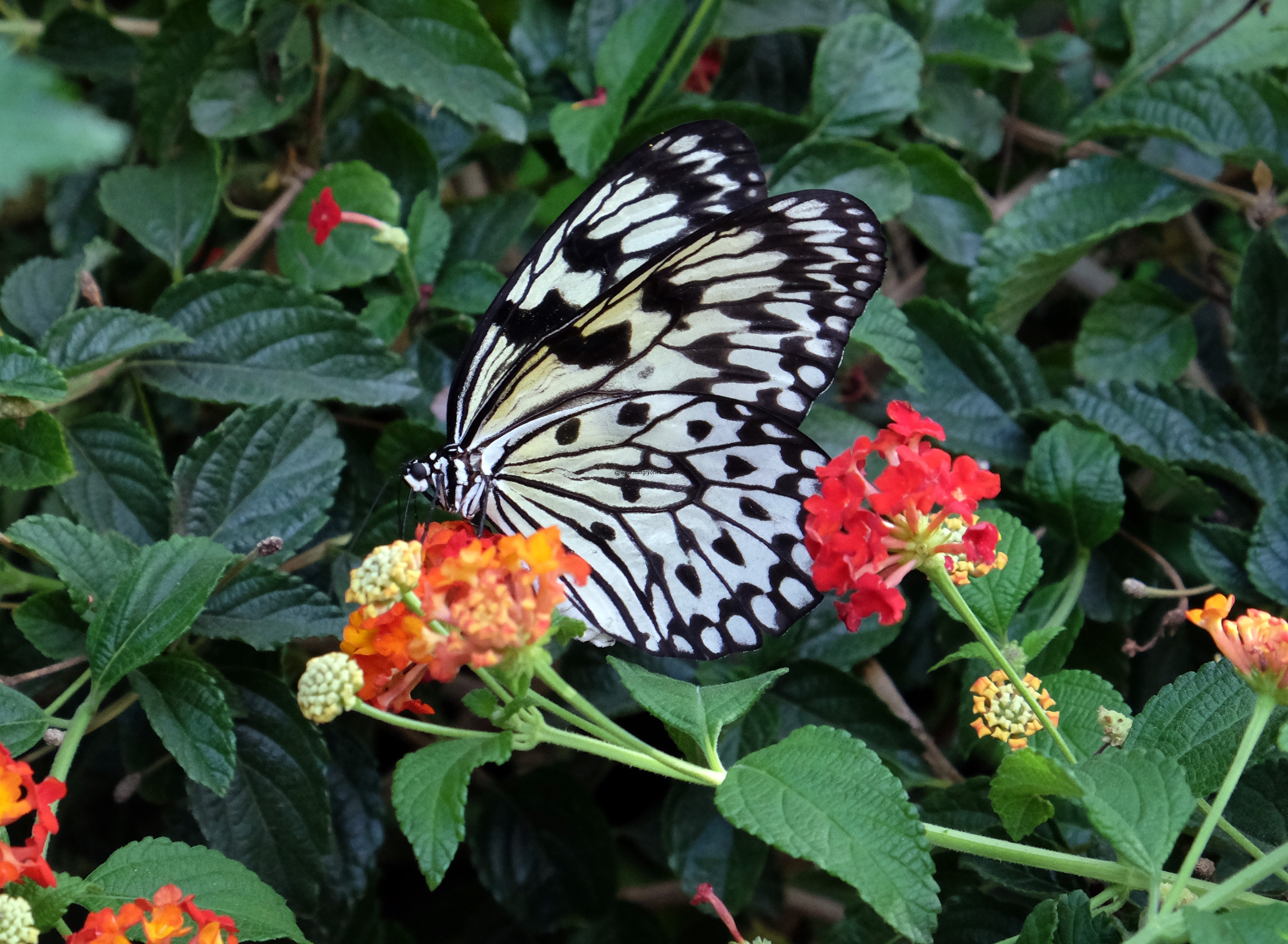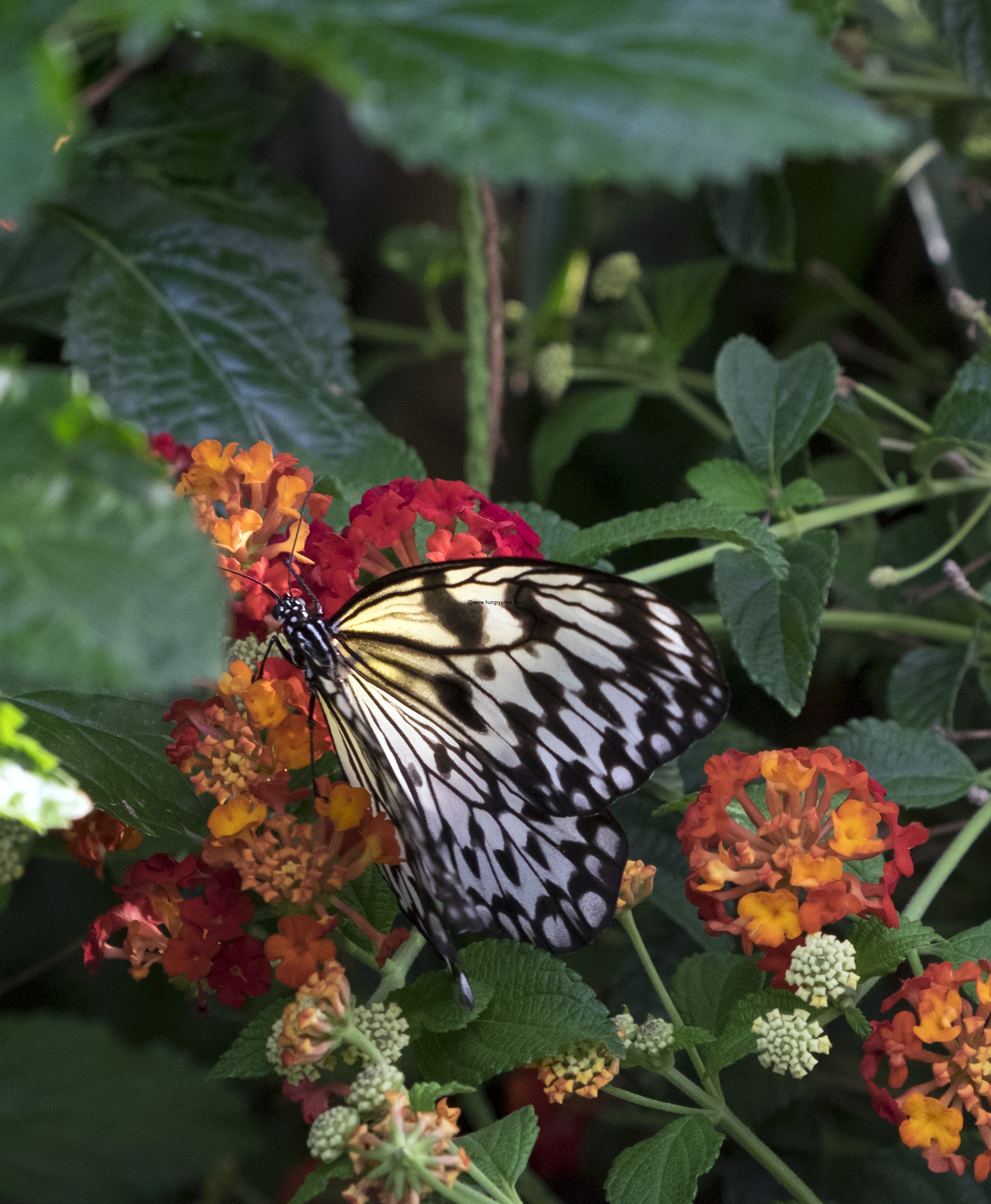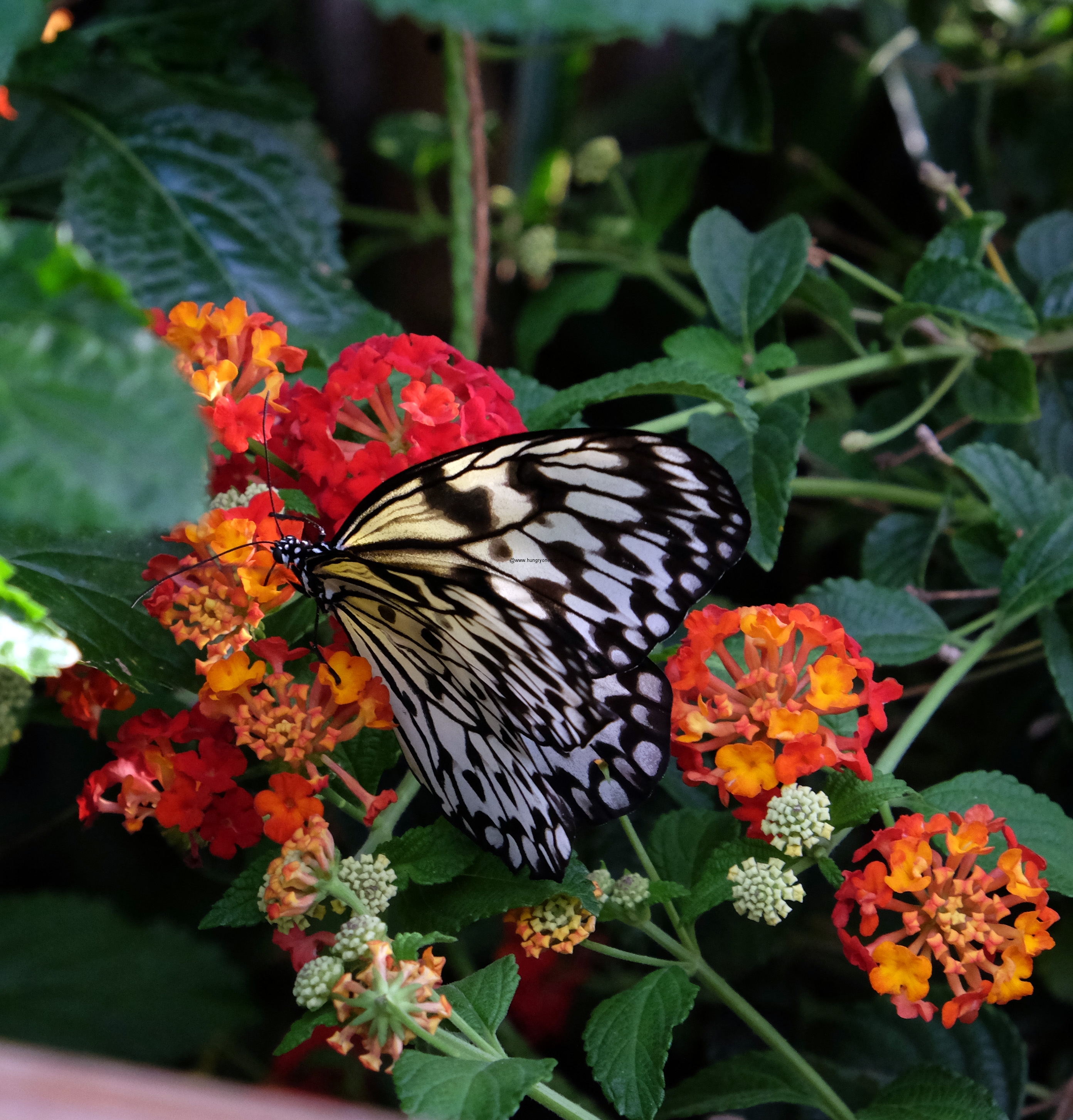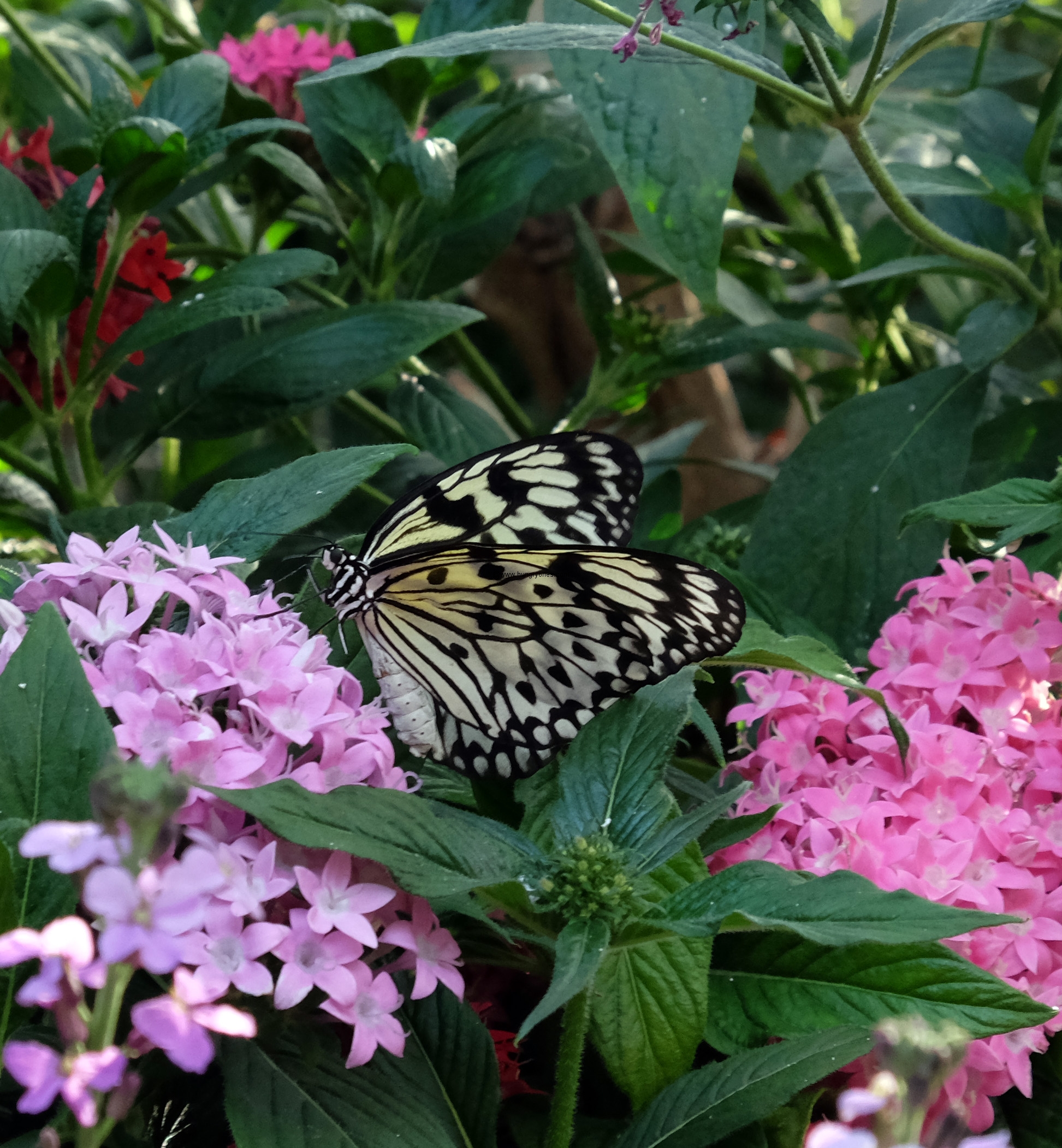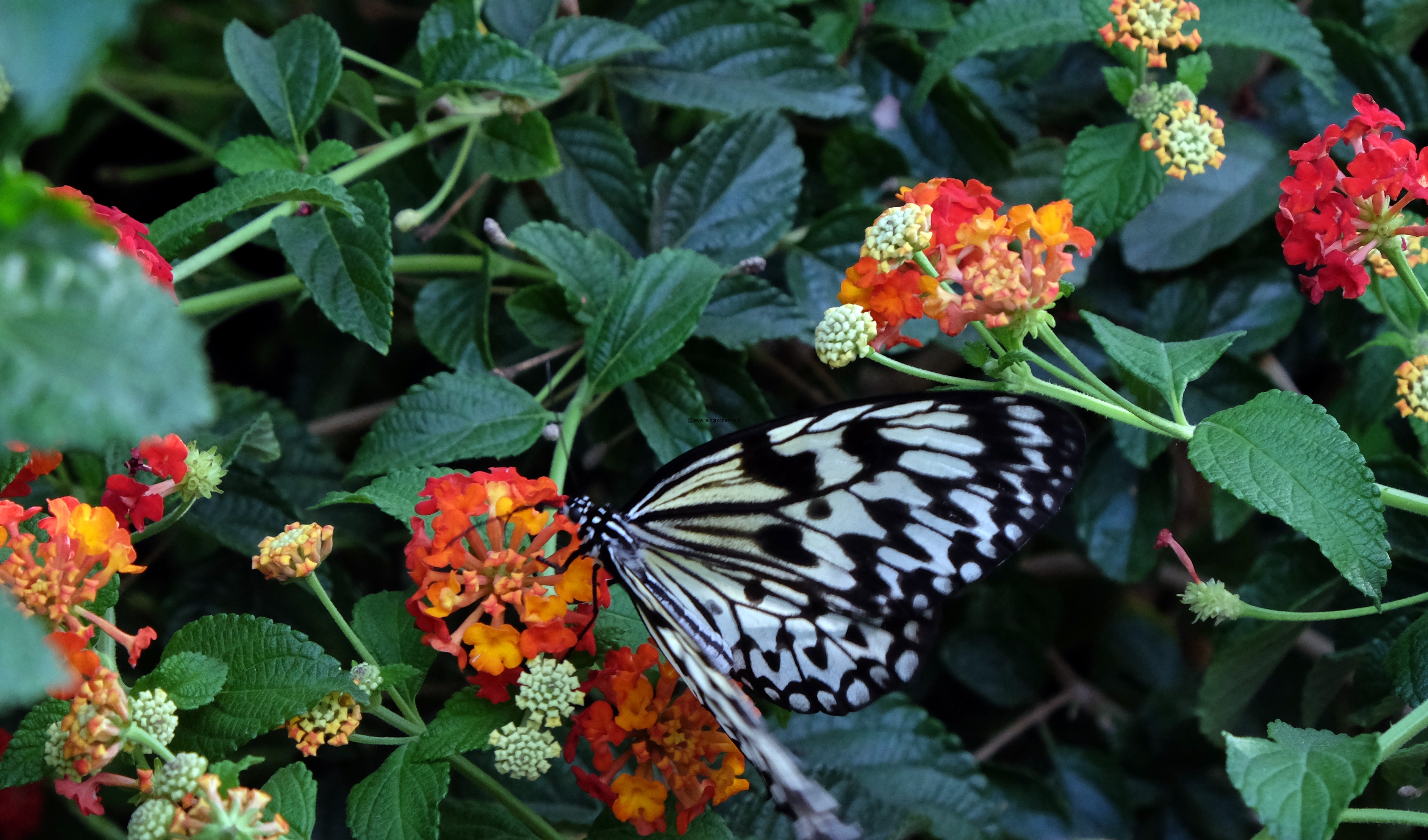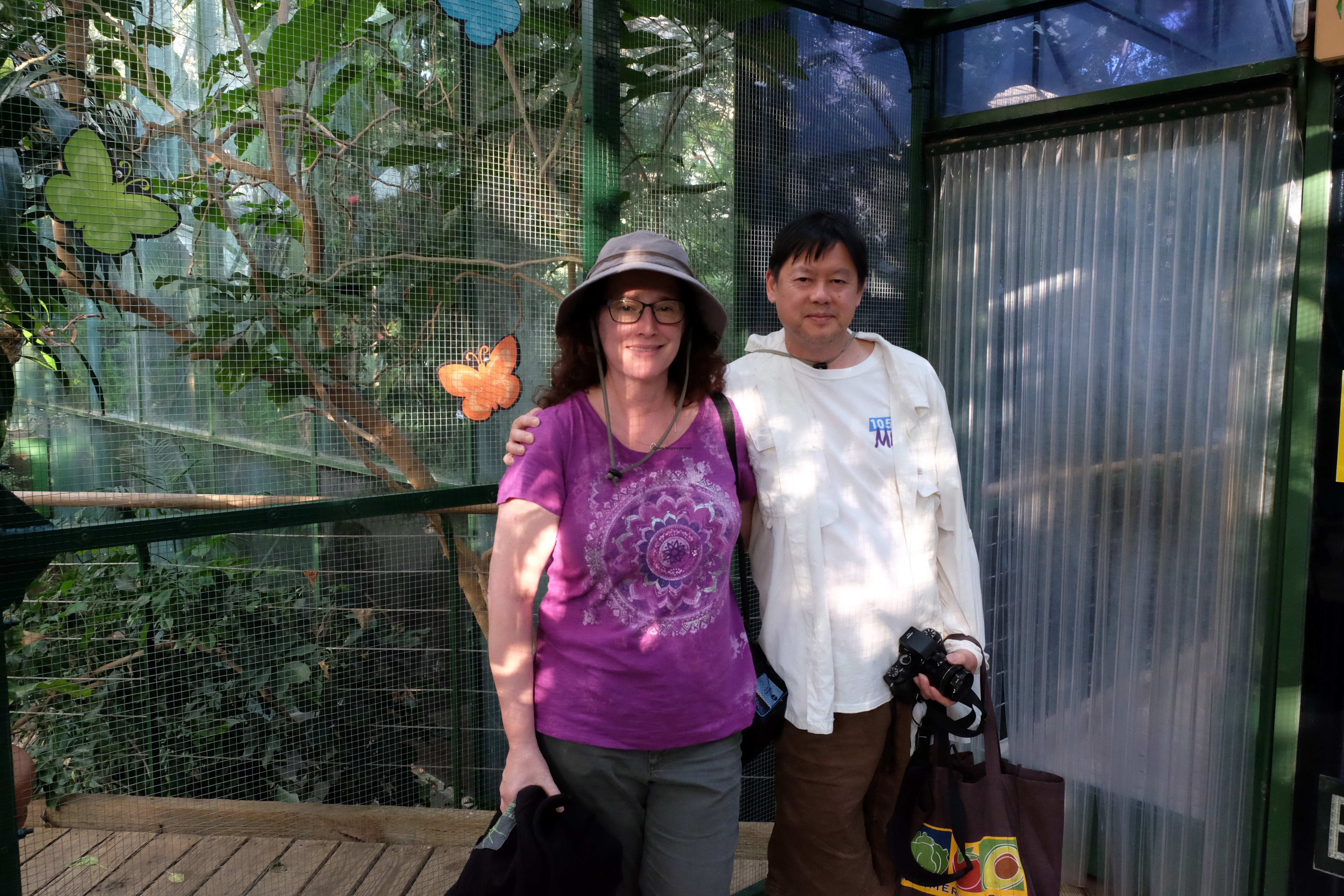 15500 San Pasqual Valley Rd, Escondido, CA 92027