I like this old neighborhood and the mom and pop shops here.  Cafe 21 fits in well with it's cool decor and friendly staff.  There is a small eating area inside like this place may have been a taco shop a life time ago.
There is a larger eating area outside is what was the parking lot in front of the cafe.
Right inside by the hostess stand are some interesting looking alcoholic drinks in large glass containers.
Along the walls above the bench seating are many different bottles off wine.  While lovely to look at it's my free birthday meal I'm here for.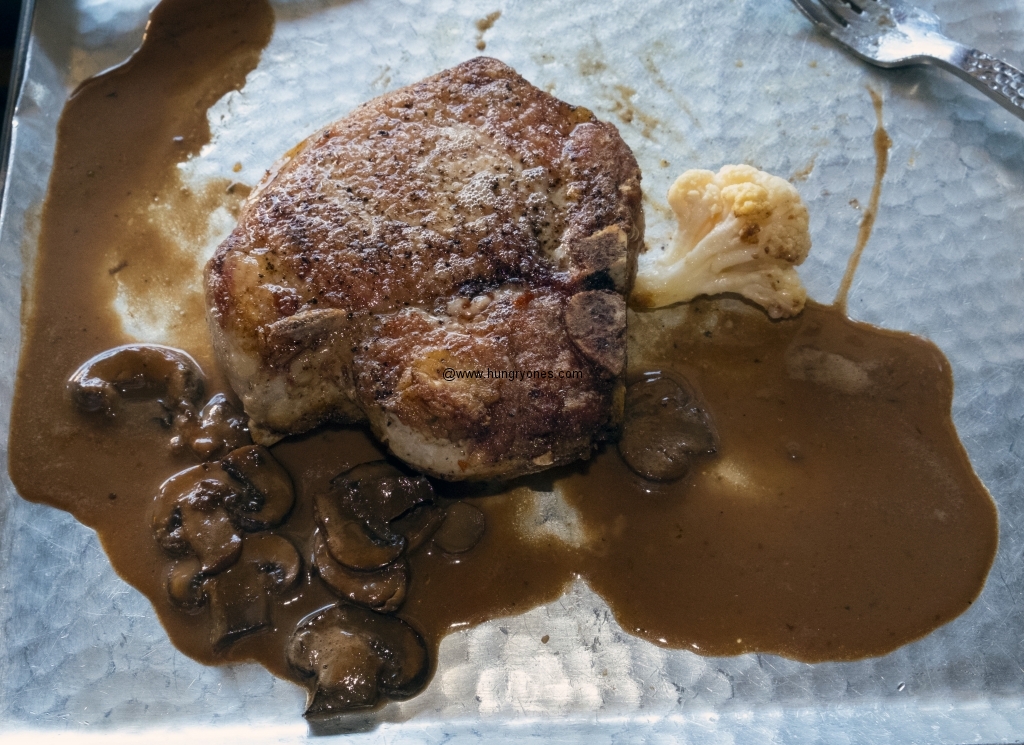 Roast pork had a nice salt and pepper crust.  Very juicy and tender pork but I would have liked a little less salt on this dish.  I was impressed by how thick it was.  I usually buy the thin ones but sometimes I overcook it and it turns out on the dry side.  A bunch of very healthy looking veggies also came with this dish which Maggie ate for me.  She says she loved them.  I was saving room for later.  Mariposa Ice Cream is less than a mile away.  That is another story.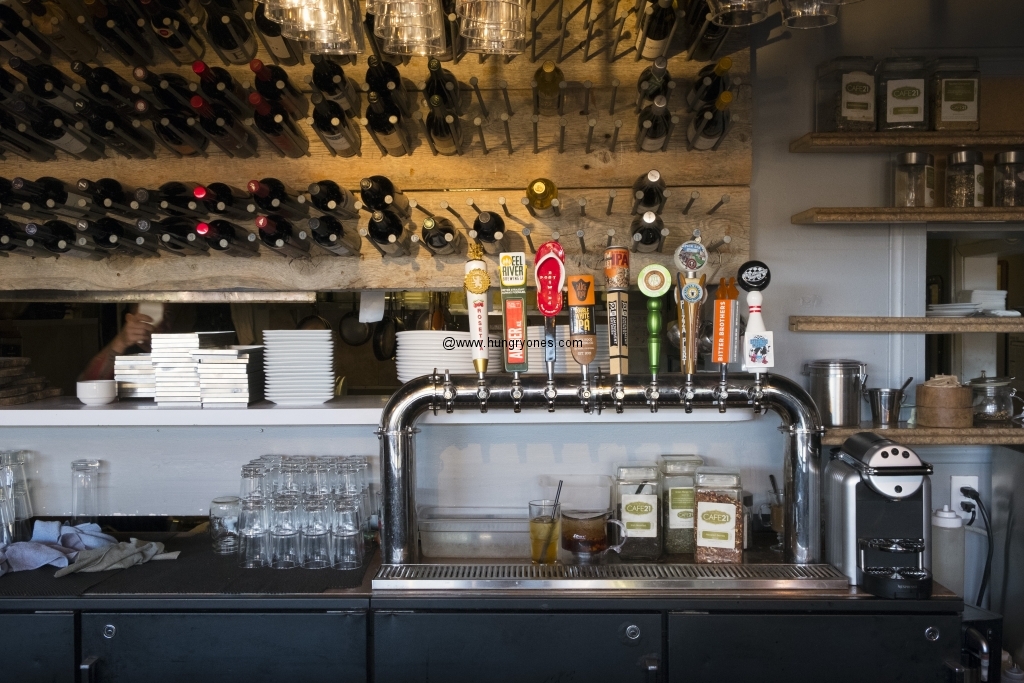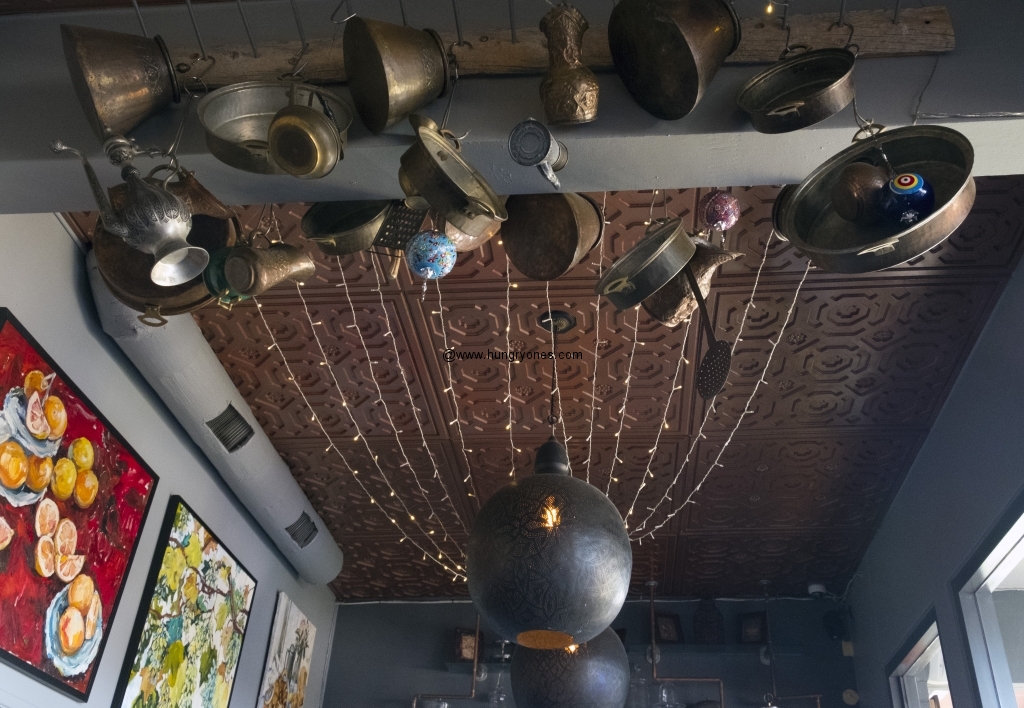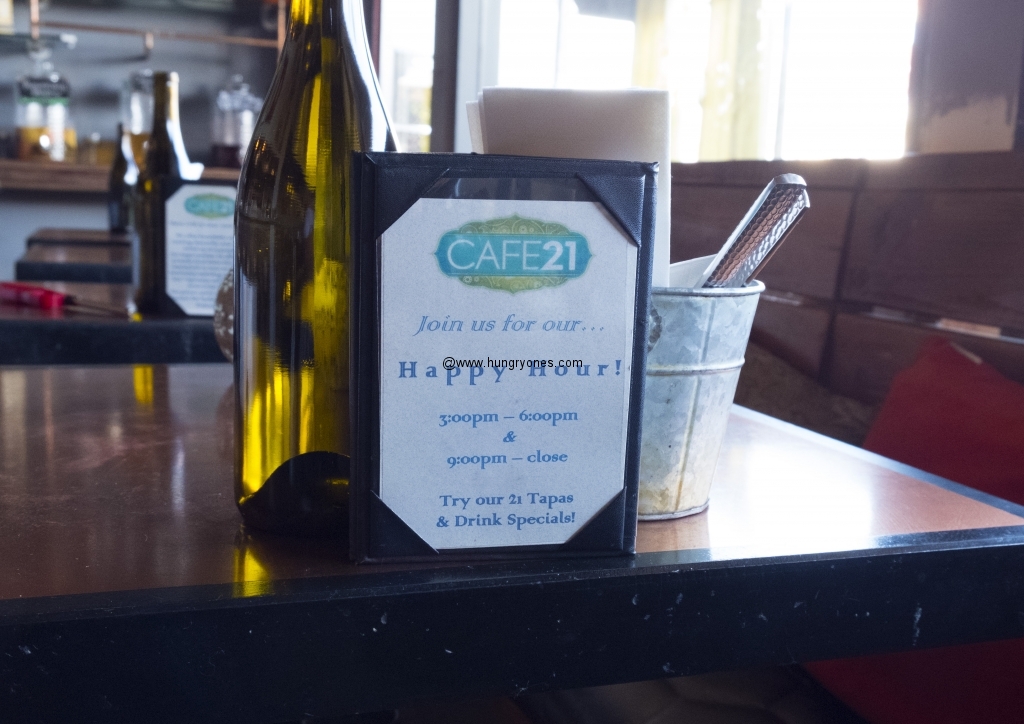 Cafe 21 has a nice, friendly vibe and and the chef has some mad skills.  I joined the birthday club and visited for my free birthday meal. 🙂