First liquid is poured onto sub freezing metal.  You can see the liquid turn solid as it freezes.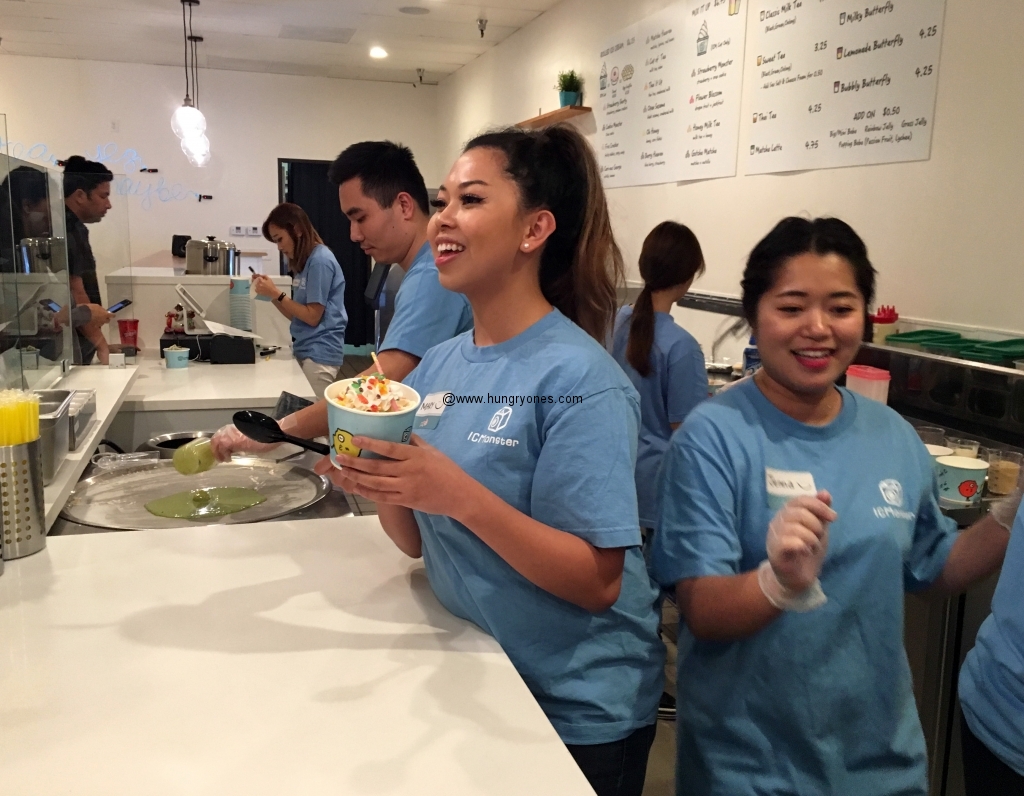 Next the frozen liquid is scraped off into an ice cream roll.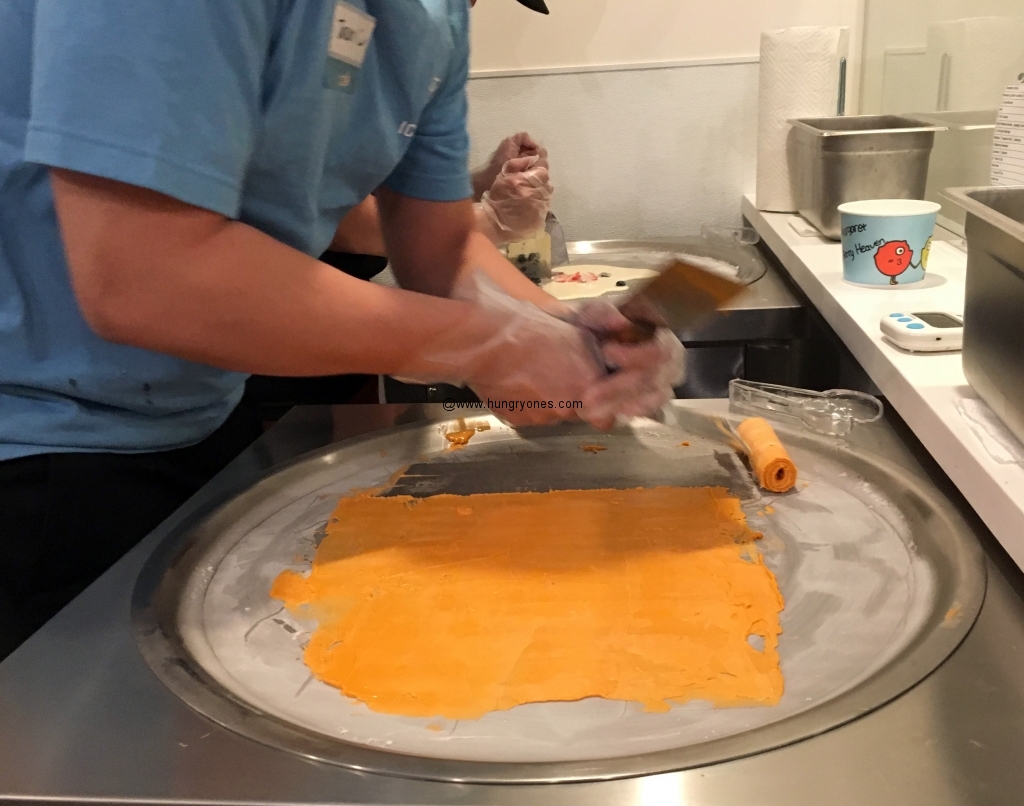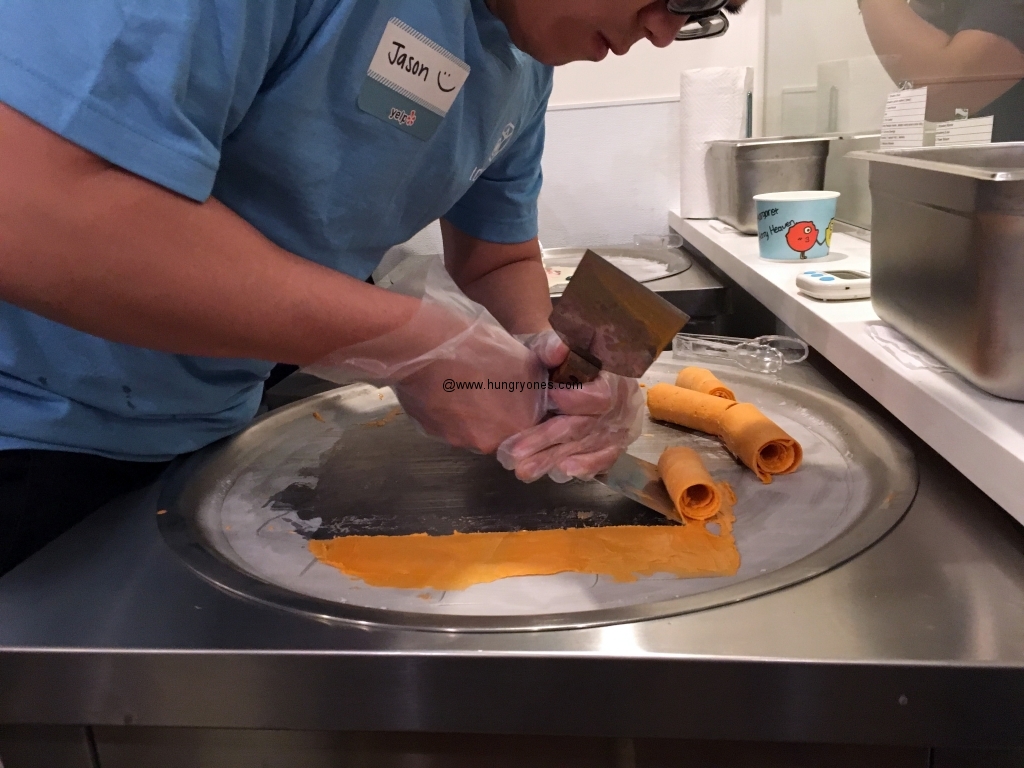 5 of the rolls formed my lovely strawberry shorty creation.  This was the first time I've had made to order ice cream and the presentation was lovely.  It was a cool experience a bit like watching my ice cream mixed at Cold Stone.  Strawberry shorty was cold, rich, and full of strawberry flavor.  Graham crackers gave it a nice extra flavor and some crunchy bits in the creamy creation.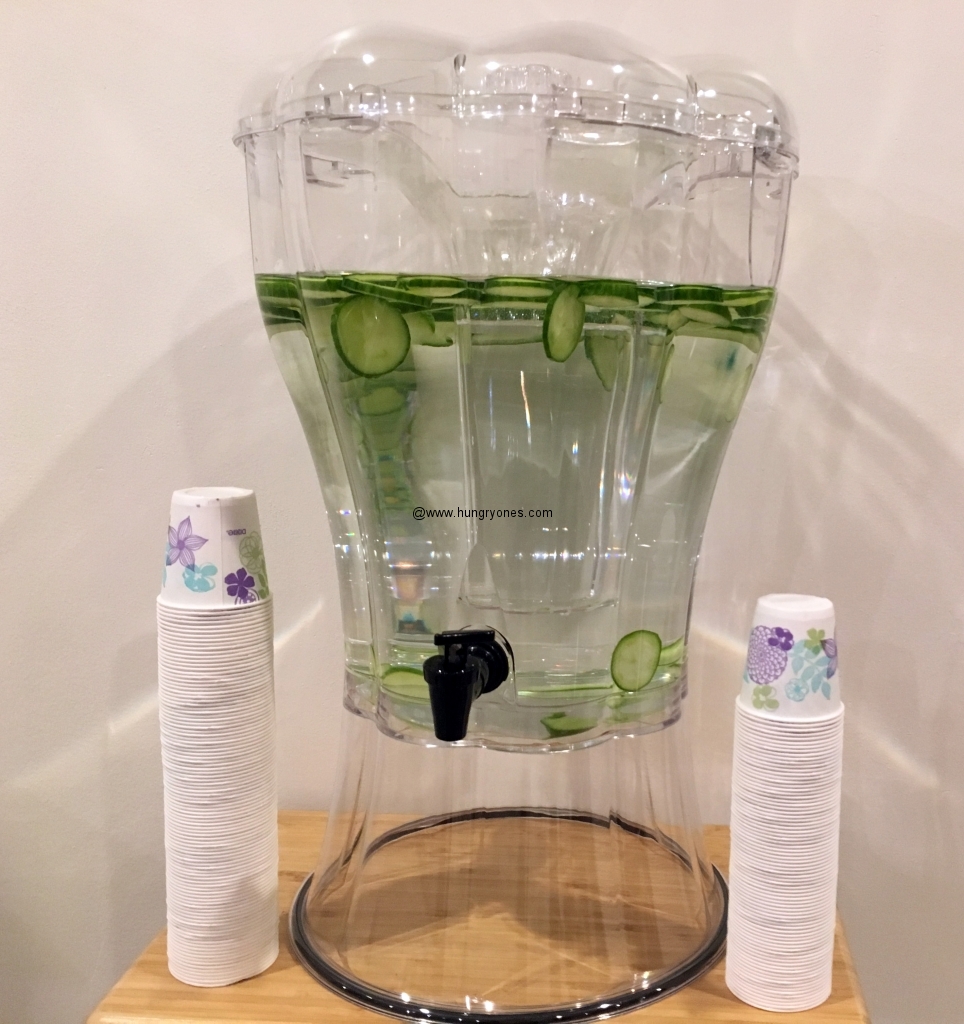 Free cucumber water was a good palate cleanser.  Nice and refreshing.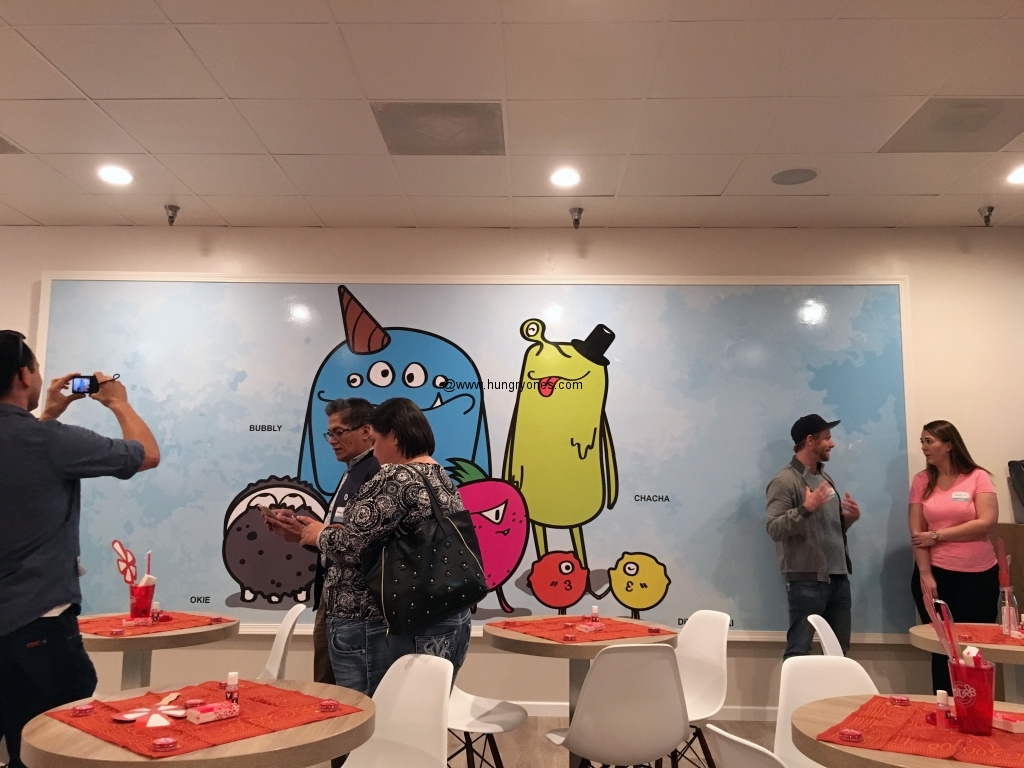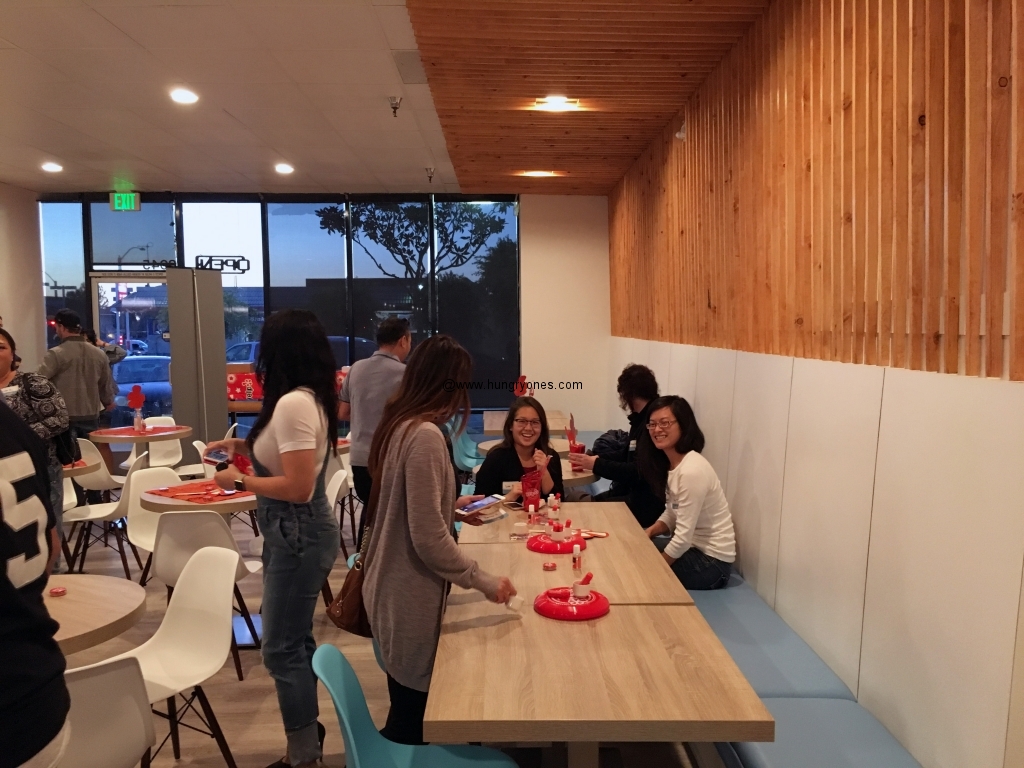 Place is good sized and filled with cool Yelpers and friendly staff.  Danny and Sandra gave us a nice welcome and it was very nice of Danny checking on everybody during the event.  Staff was very nice and worked hard making ice cream all evening.  Thanks for the great event!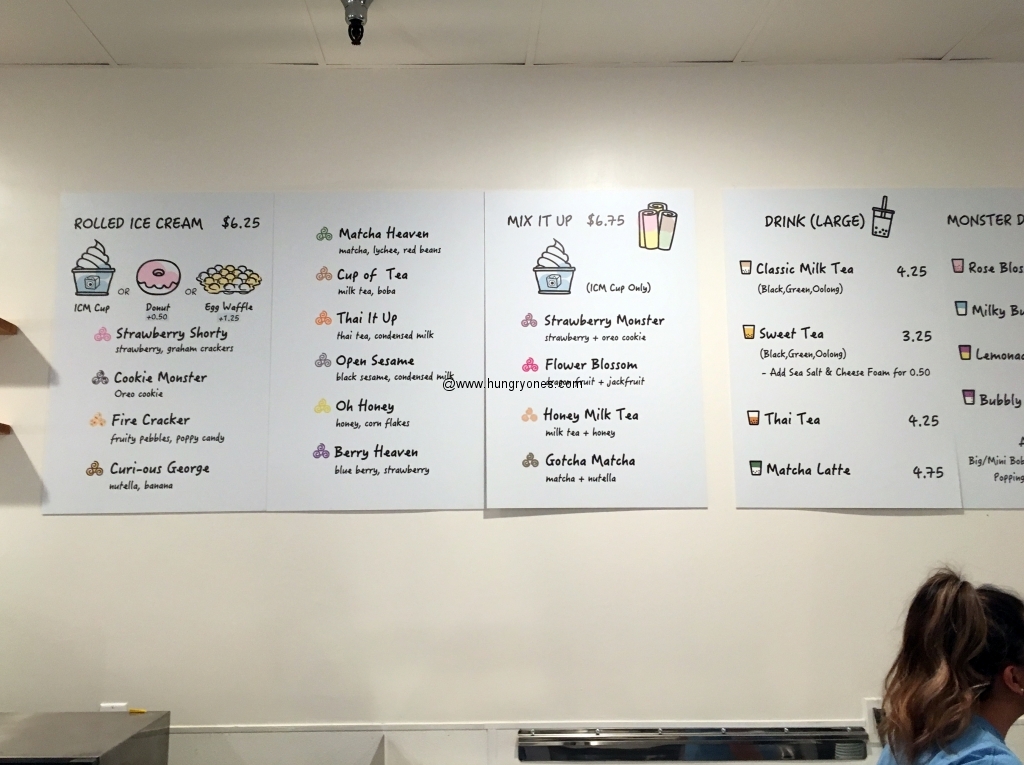 ICMonster
8945 Mira Mesa Blvd
San Diego, CA 92126
(858) 705-4678