A year ago hot sun blazed down on the dirt and plants here.  At night the stars and the moon provided glimmers of light.  Now neon signs and parking lot lights duel with the moon over who is brightest.  Sababa is new and shiny like this mall.  The last time I visited only Sprouts was open and the parking lot mostly empty.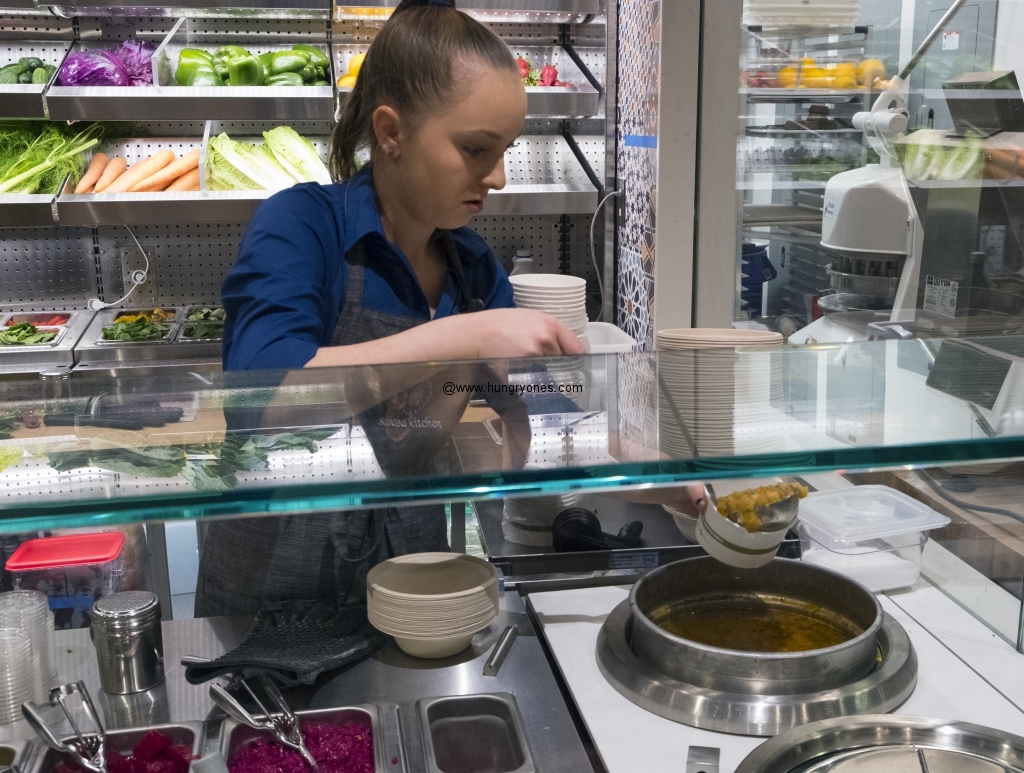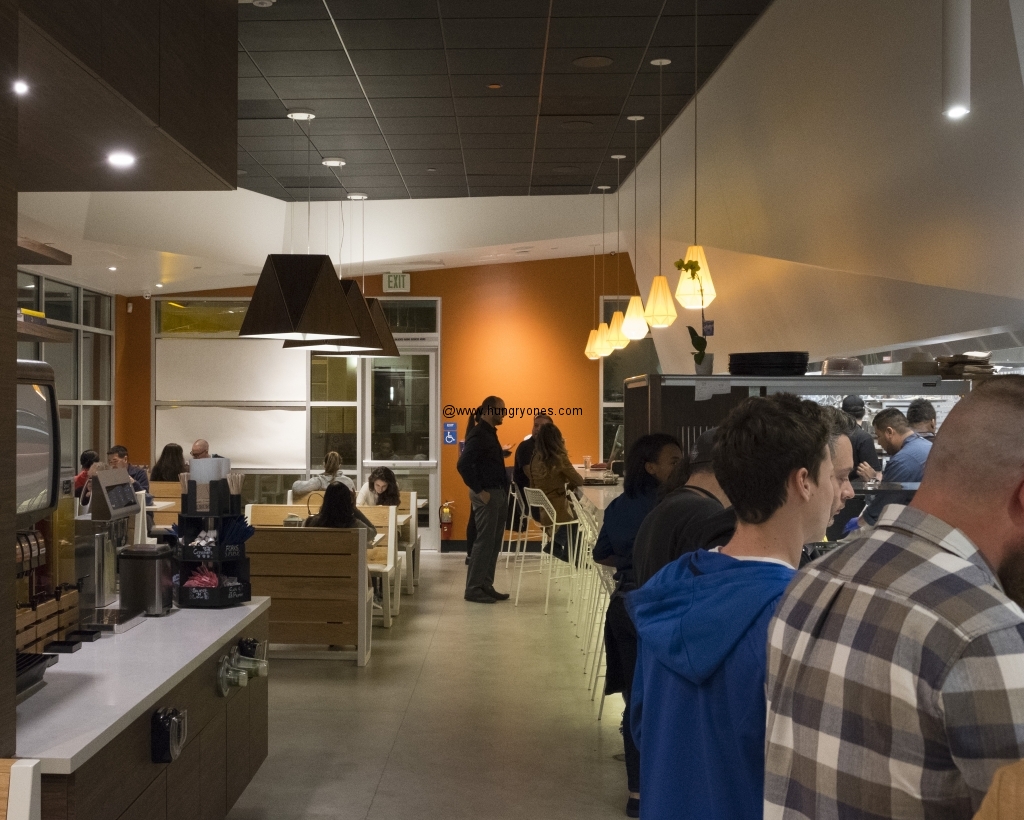 Staff are very friendly here.  I was greeted and took a look at all the food in the display case while I decided what to order.  After ordering I grabbed the table with cushioned seating like a booth bench.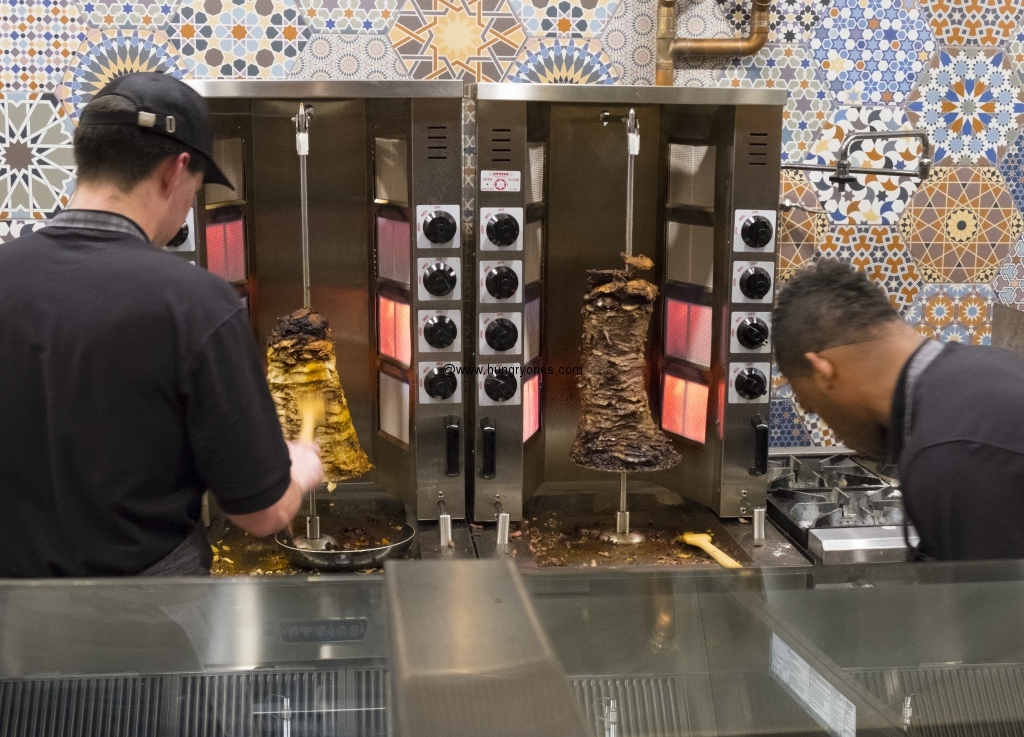 I watched them baste the shawarma and tried the mango ice tea while they worked on my order.  I liked the mango flavor.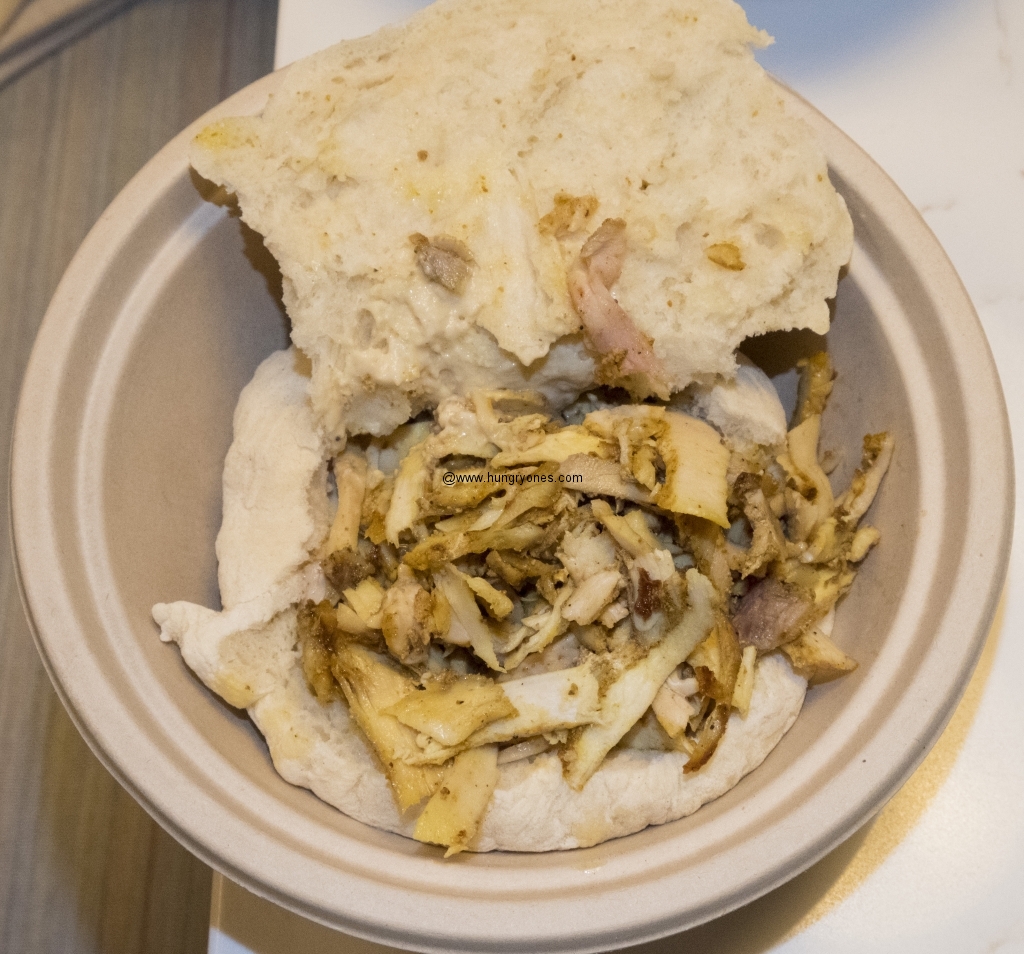 Chicken shawarma came as a pita stuffed with chicken.  Soft and fluffy pita had a smooth mild flavor.  It's the best pita I've had.  Kind of a cross between your standard flat and hard pita with the soft and fluffy boa pastry when you go to a Chinese restaurant and order char siu boa.  Chicken filling had a delicious flavor from the basting sauce.  Very good chicken to pita ratio.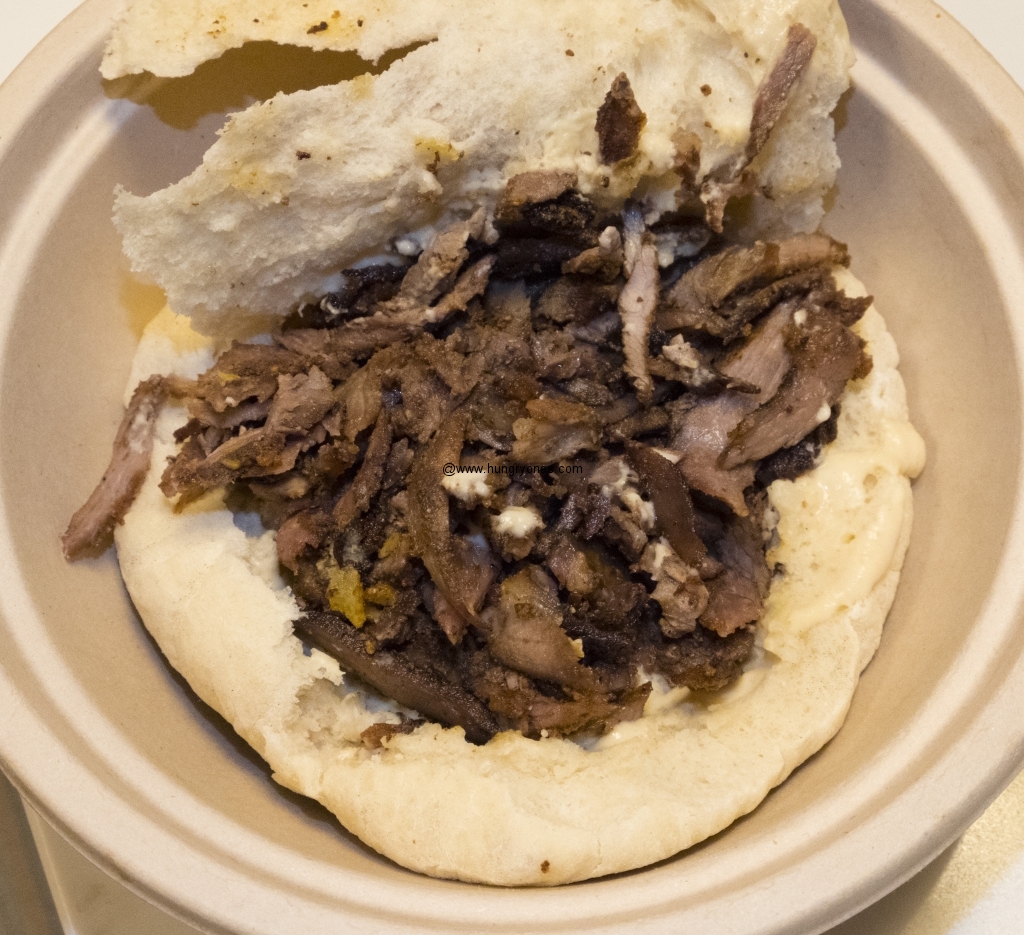 Beef and lamb Shawarma was my fav shawarma.  The mixture of meats was a bit more gamey than 100% beef and had really nice flavors.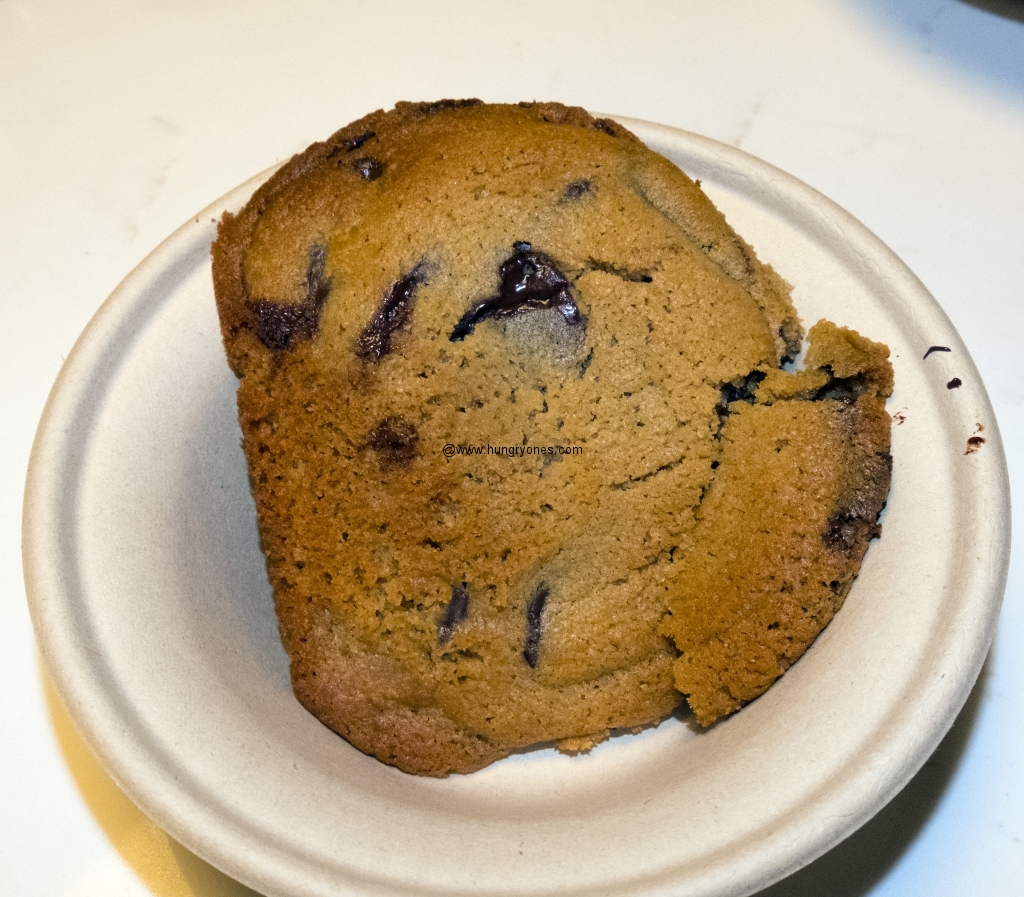 Chocolate chip cookie was crispy on the edges and soft in the center.  Really strong chocolate flavor and a nice mild cookie flavor.  Chocolate chips were fresh melted and gooey.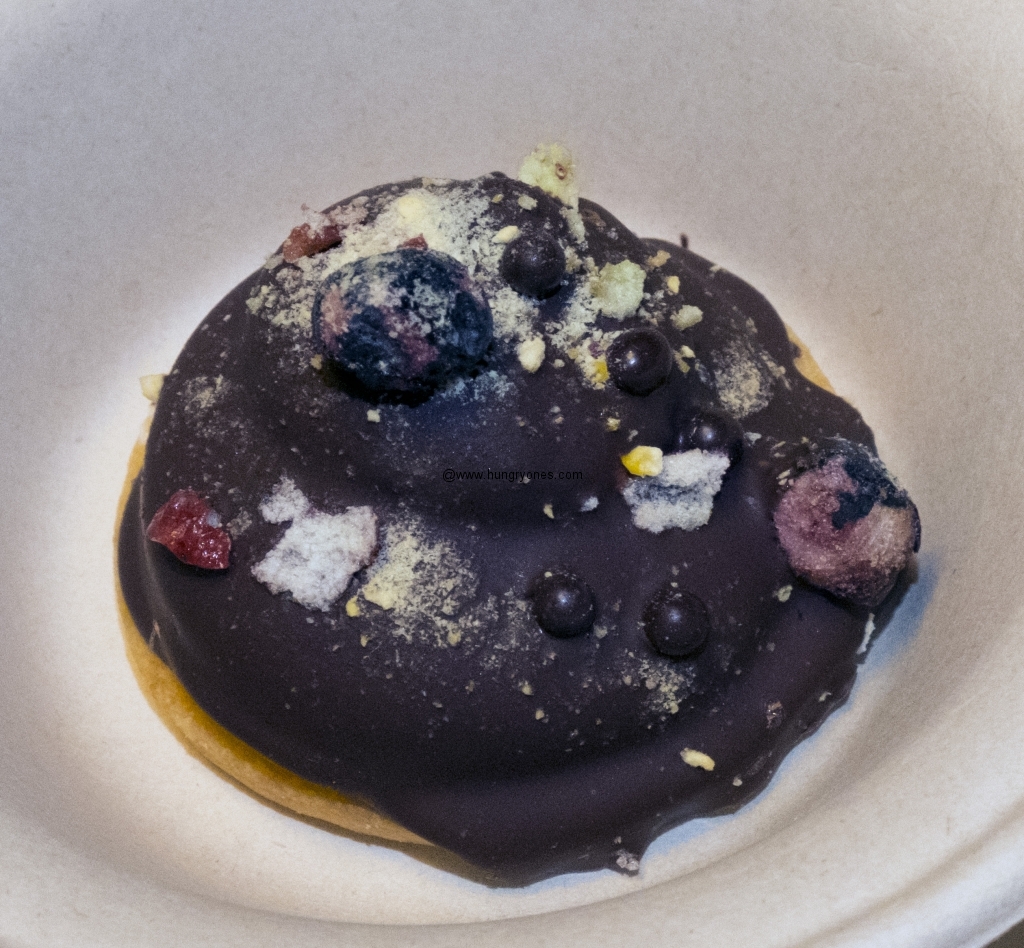 Gourmet homemade cram-bo tasted a bit like a super charged Rocky Road bar.  I liked the different flavors from the shortbread cookie base, Italian meringue center, dark chocolate shell, and the berries on top.  Surprisingly it was delicious without being too sweet.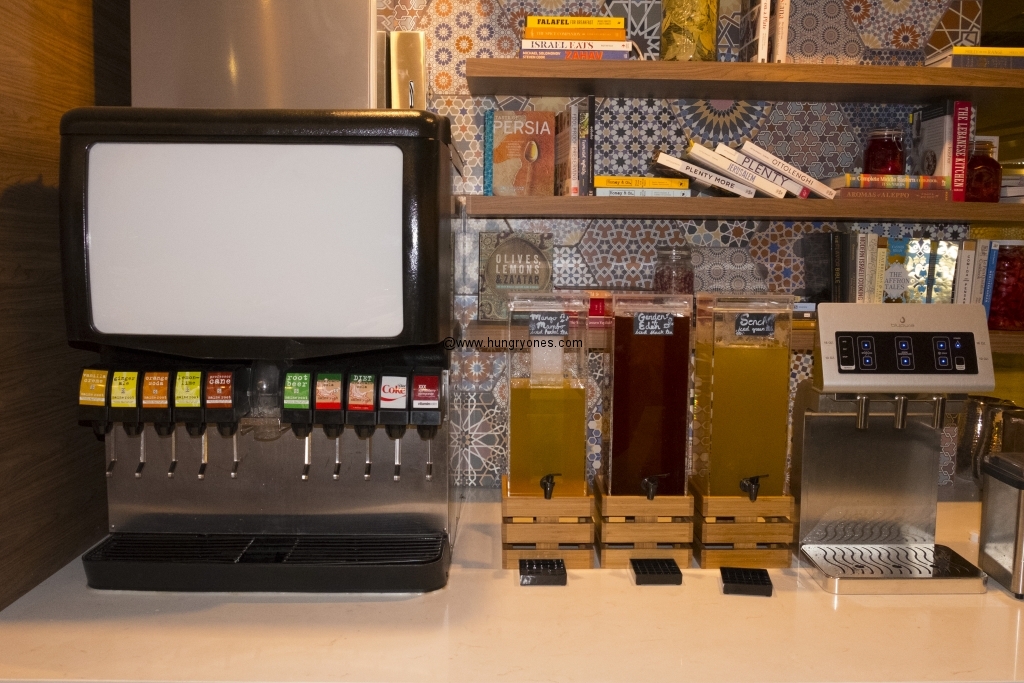 Gourmet soda machine featured Maine Root drinks.  I sampled them and the Mandarin Orange was my favorite.  It was a big burst of orange flavor and one of the best I've tried.  The free water dispenser also had nice bubbly sparkling water.
This is a nice alternative to the Burger Lounge a block away with prices for a shawarma comparable to a burger.  I prefer the pita bread to a burger bun.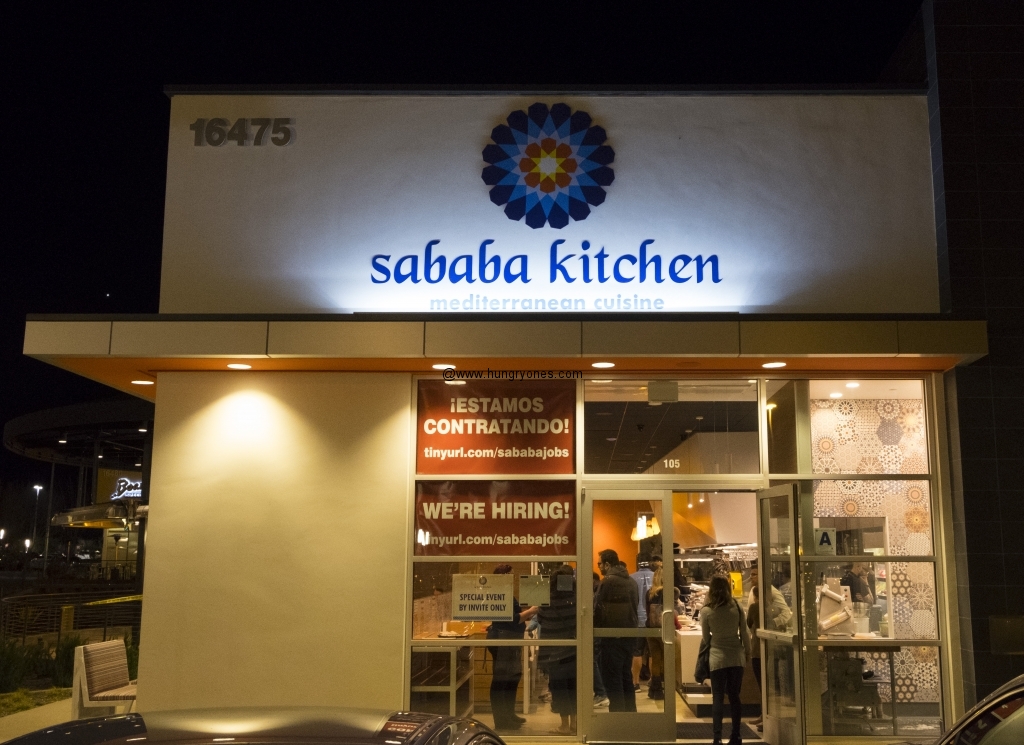 Outside the lights from Sababa Kitchen appear the brightest thing in the darkness.
Sababa Kitchen
16475 Paseo Del Sur
Ste 105
San Diego, CA 92127
(858) 312-6858