I couldn't sleep.  I needed a hot apple turnover.  I needed delicious fried pastry and apple filling flavor.  In the old days I could go to Jack In The Box to satisfy my craving for a hot apple turnover.  Now I have to go to Izzy's Cafe.  I still visit Jack on my birthday to get my free tacos on my birthday or if there is some other free food promotion.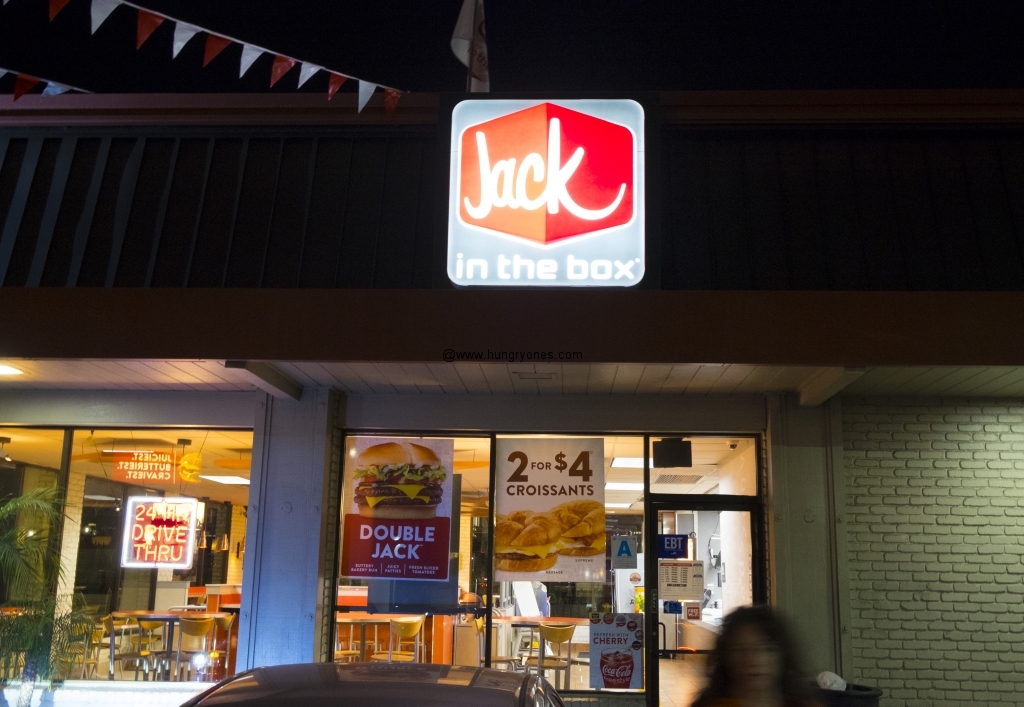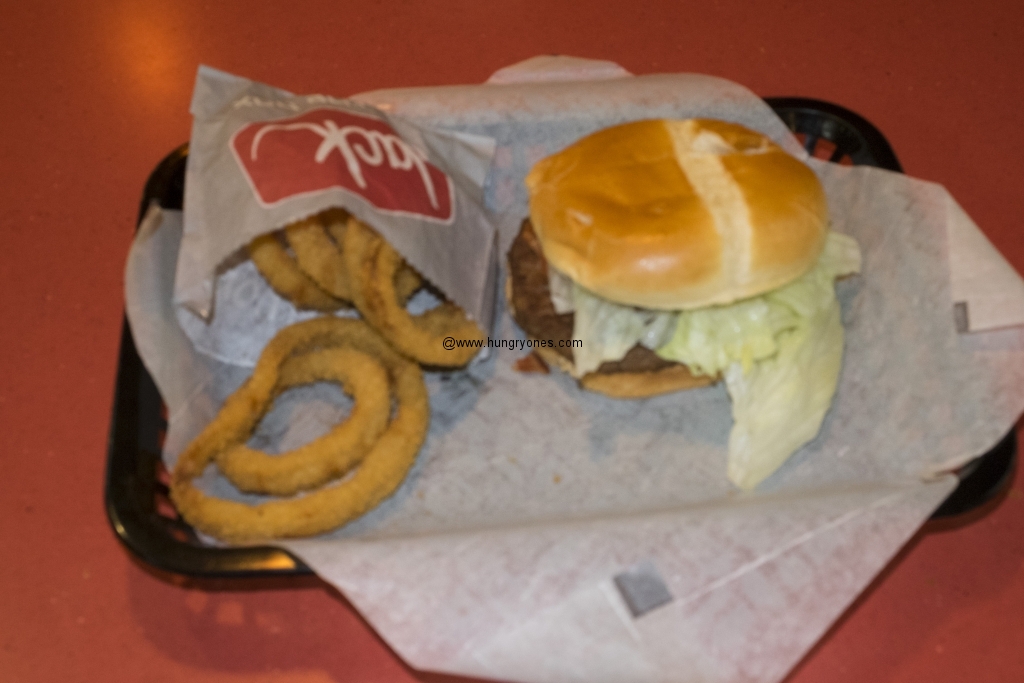 Jumbo jack – single beef patty.  Mild beef flavor, bacon was crispy and had good flavor.  Lettuce and tomato was good and fresh.  This could be a great burger but the beef patty was the weak link.  It didn't have fresh beef flavor, fresh grilled flavor, or seasonings.  Onion rings were greasy had a little crunch and onion flavor was overpowered by the greasy flavor.
Double jack was just like the Jumbo Jack except for there being 2 beef patties resulted in more beef flavor.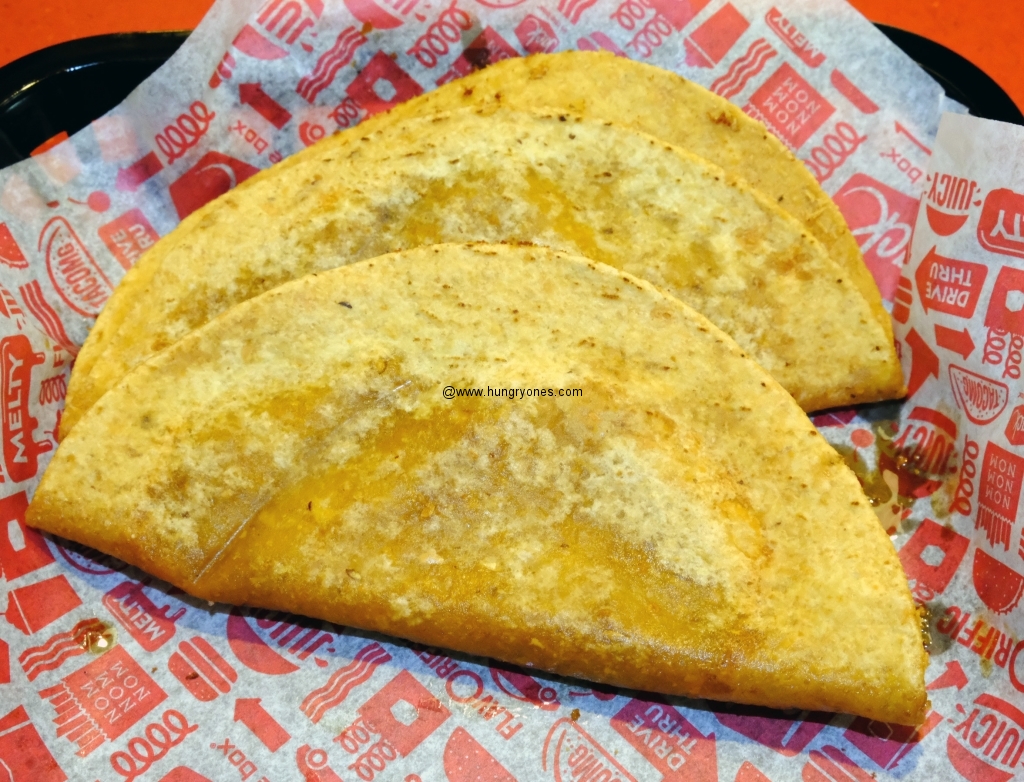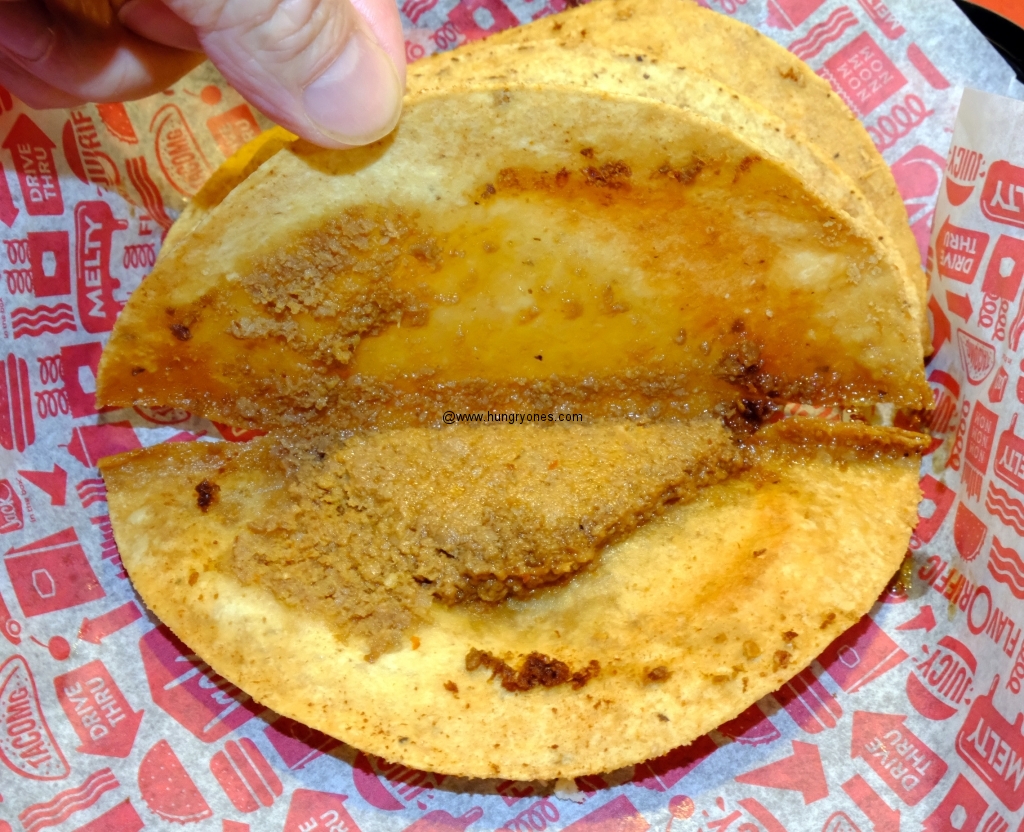 Taco ordered with meat only.  Large crispy fried tortilla with a small amount of meat paste.  Crunchy tortilla tasted of corn.  Meat paste was seasoned pretty good.  I prefer my beef shredded or in chunks carne asada style.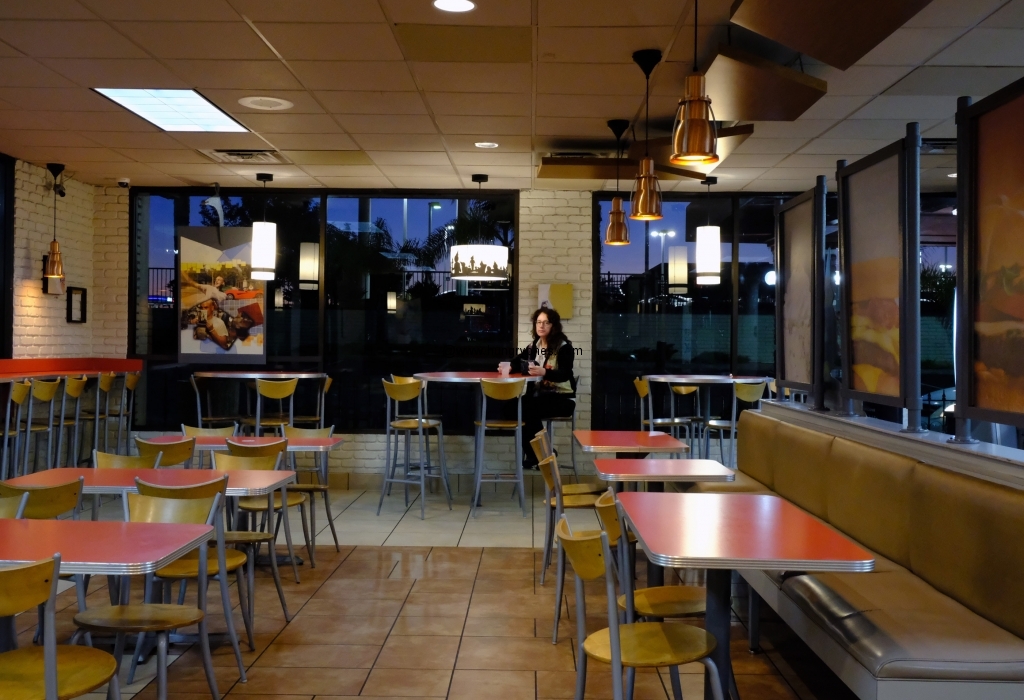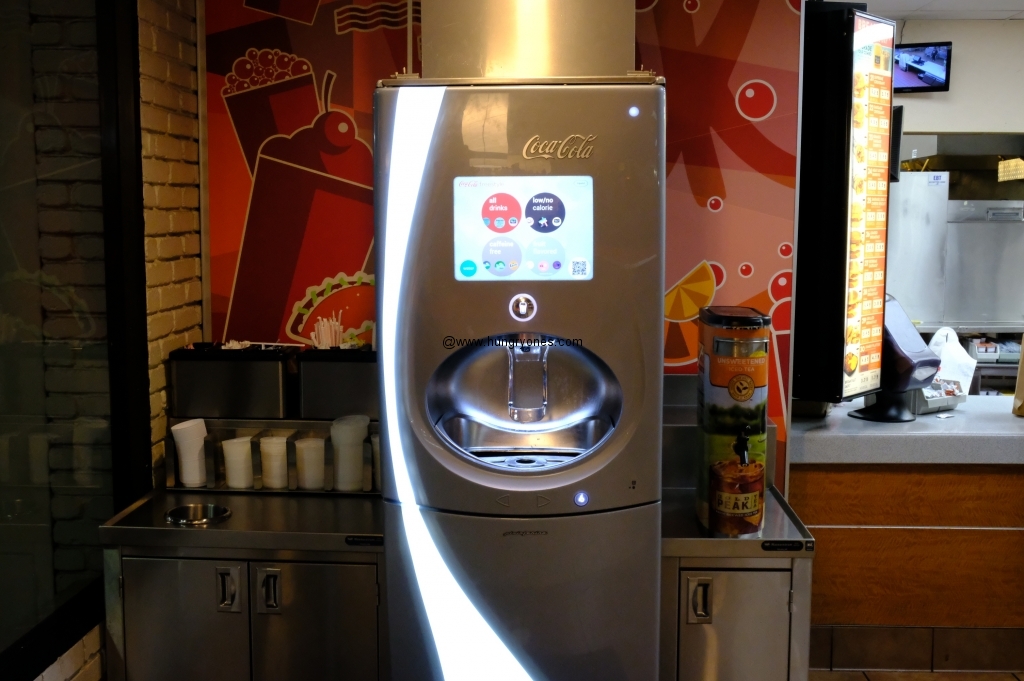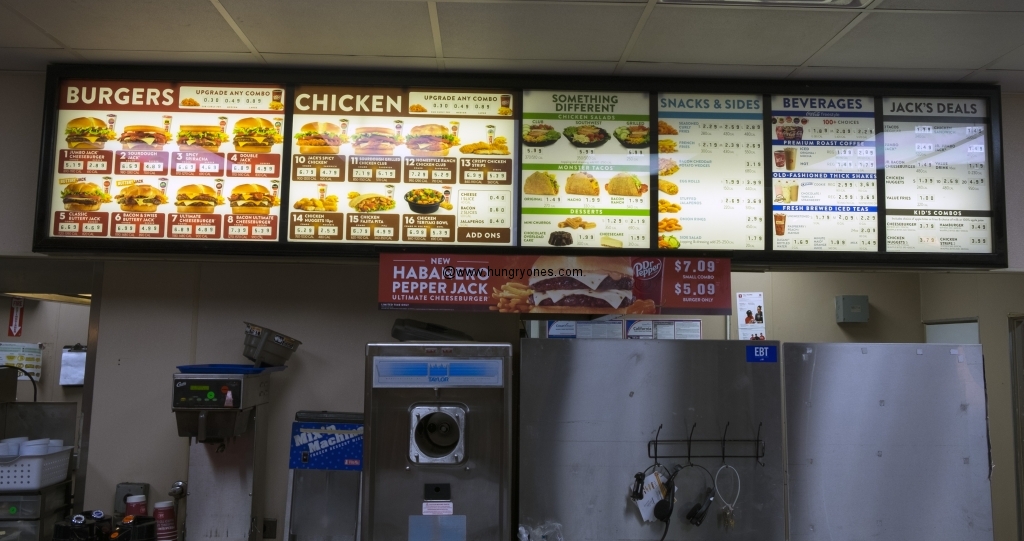 I loved Jack In The Box in the old days when they had the cool Jack outside, gave out balloons to kids, and had delicious hot apple turnovers.  Nowadays I don't feel like I belong here.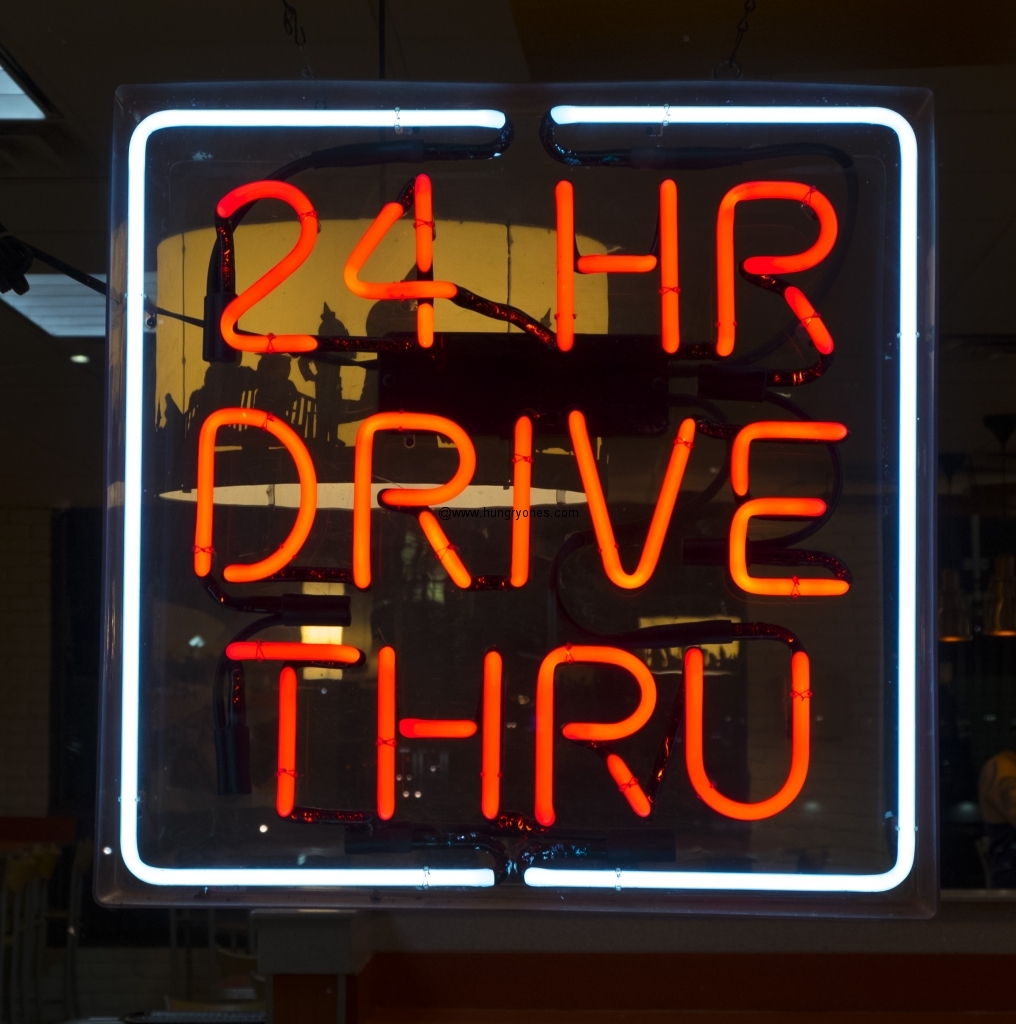 Jack in the Box
9215 Clairemont Mesa Blvd
San Diego, CA 92123
(858) 573-2972