Air was a mix of fresh sea breeze and earthy scent of an ancient forest.  Summer's heat was stifling but there was cool shade beneath the big banyan tree in Lahaina's Banyan Tree Park.  It was an amazing tree with 16 trunks and the canopy covered most of the park providing shade and home for small birds. My kid and my girlfriend's kid ran around like kids do and climbed on things and explored the area.  Years have past and the kids do less running and climbing but I still remember when they did under the banyan tree in Lahaina.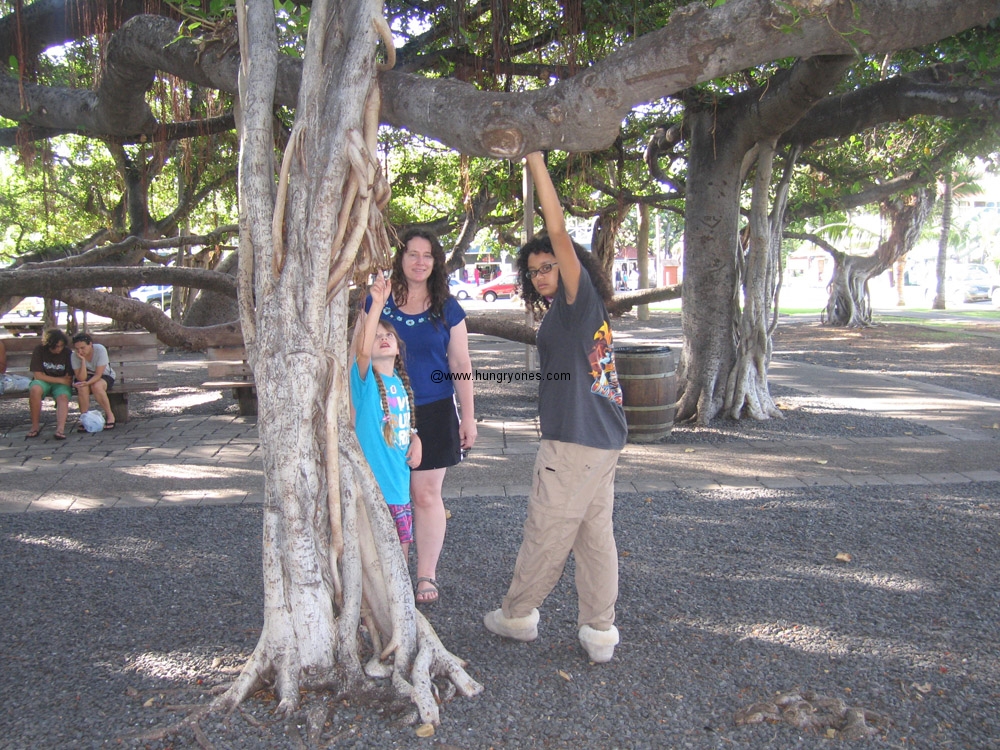 Since my first visit to Maui I have eaten at many Hawaiian places but few have the bold flavors from simple preparation methods of the little plate lunch spots I visited in Maui.  My heart was racing as I neared Back Home In Lahaina as Yelper Jennifer N. told me this was the best Hawaiian place in LA.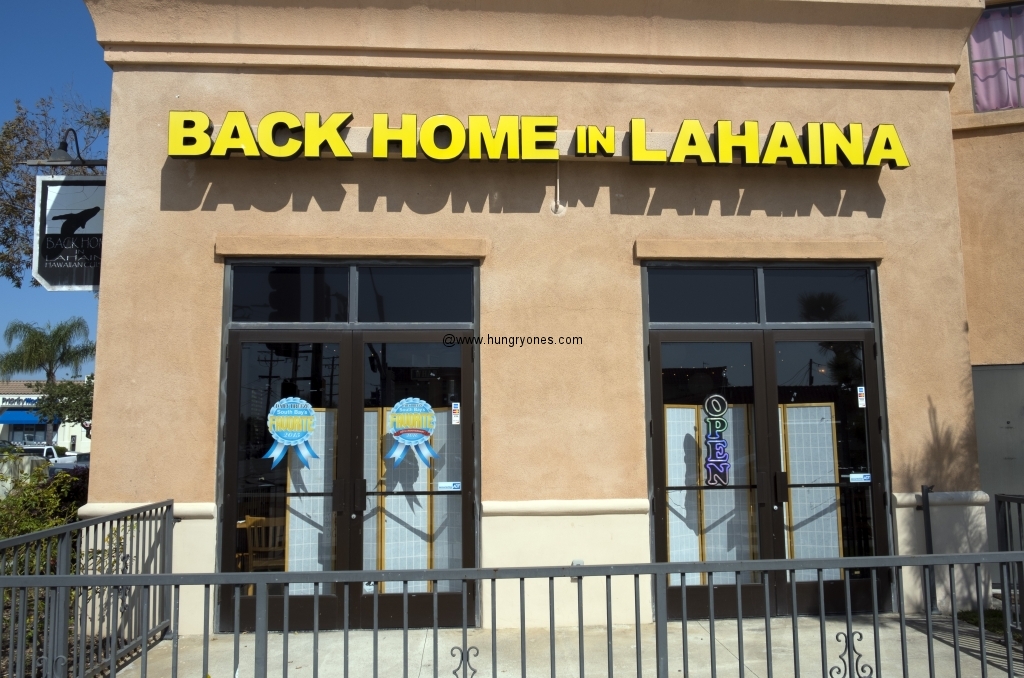 Building is big and nondescript on the outside.  Inside the decor reminds me of Hawaii.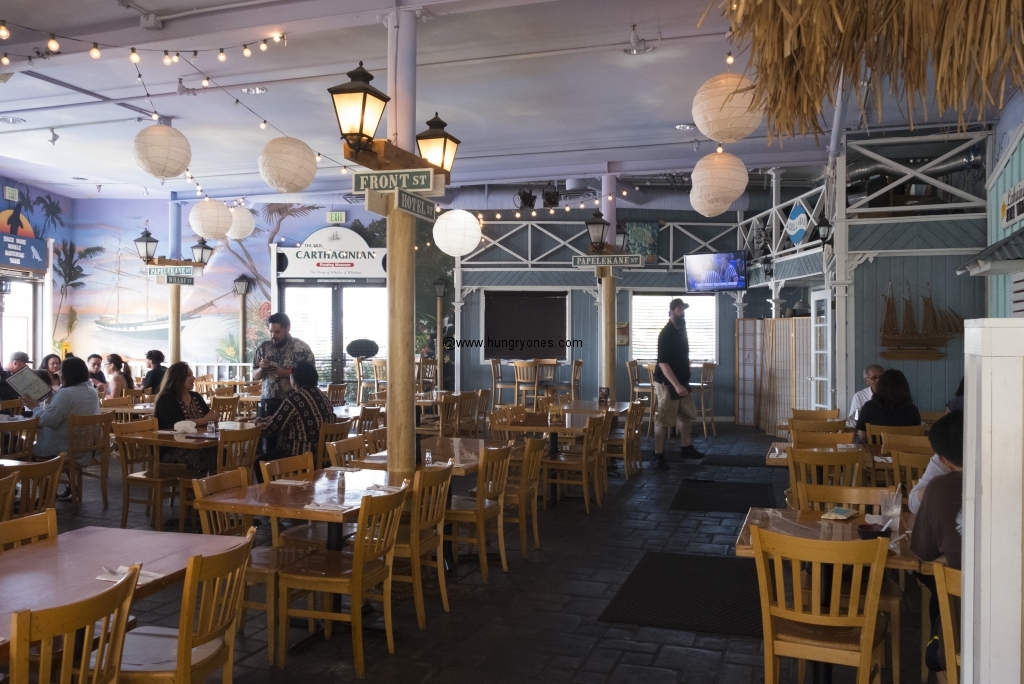 There are lovely murals on the walls and it's nicely decorated throughout.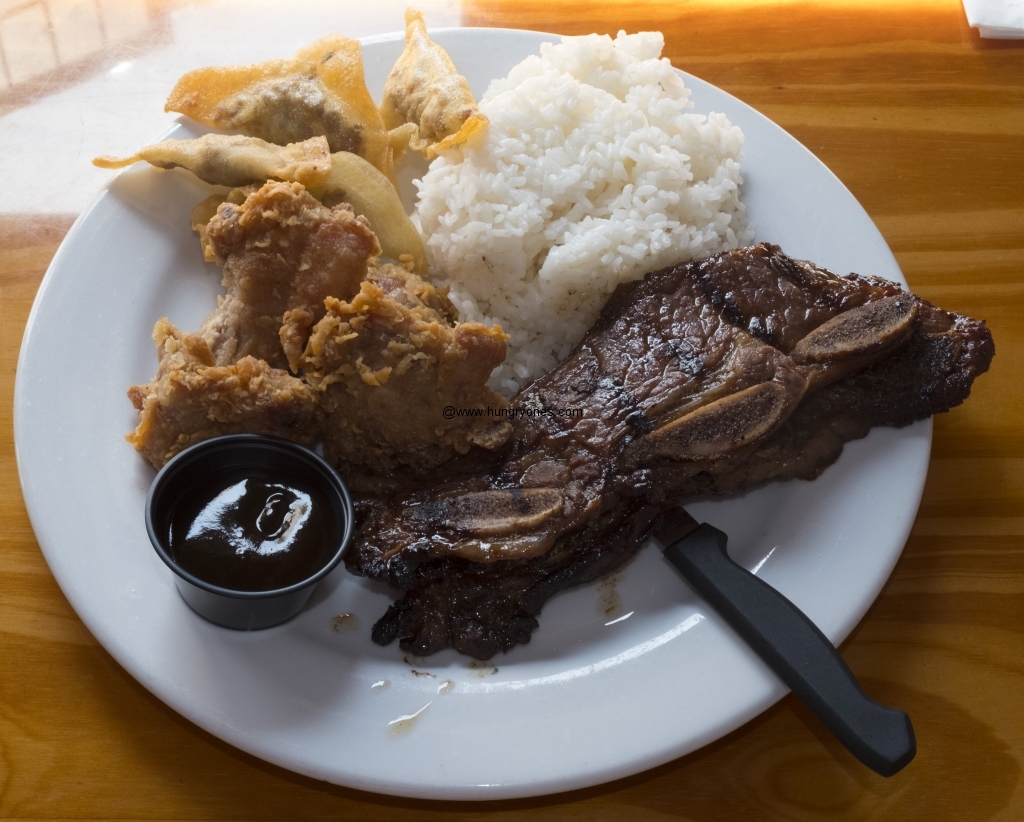 I tried the combo with fried chicken and kalbi short ribs.  Rice was fresh & moist but not gooey.  Just the way I like it.  Flavor was mild and a good accompaniment to mellow out the meat flavors.  Won tons were crunchy and I liked the flavor of the sausage inside.  Fried chicken had a sweet flavor a bit like the kalbi and the batter was thin and crunchy.  Kalbi was tender and full of sweet and savory flavor.  Kalbi is among the best I've had in CA.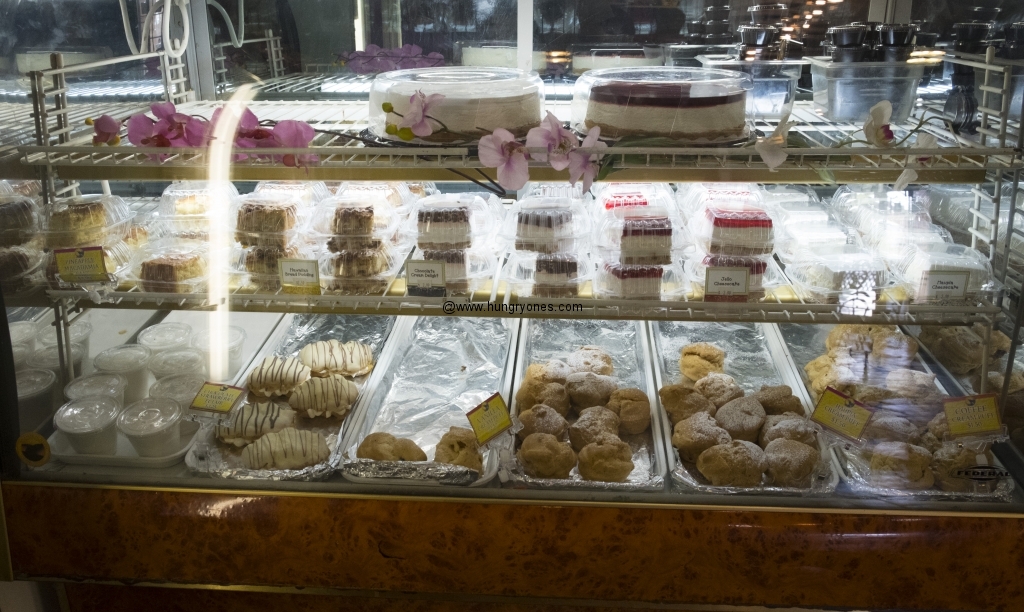 Cream puff with haupia had a nice pastry flavor mixing with sweet haupia.  Delicious haupia cream filling reminds me of malasadas from Leonard's in Oahu.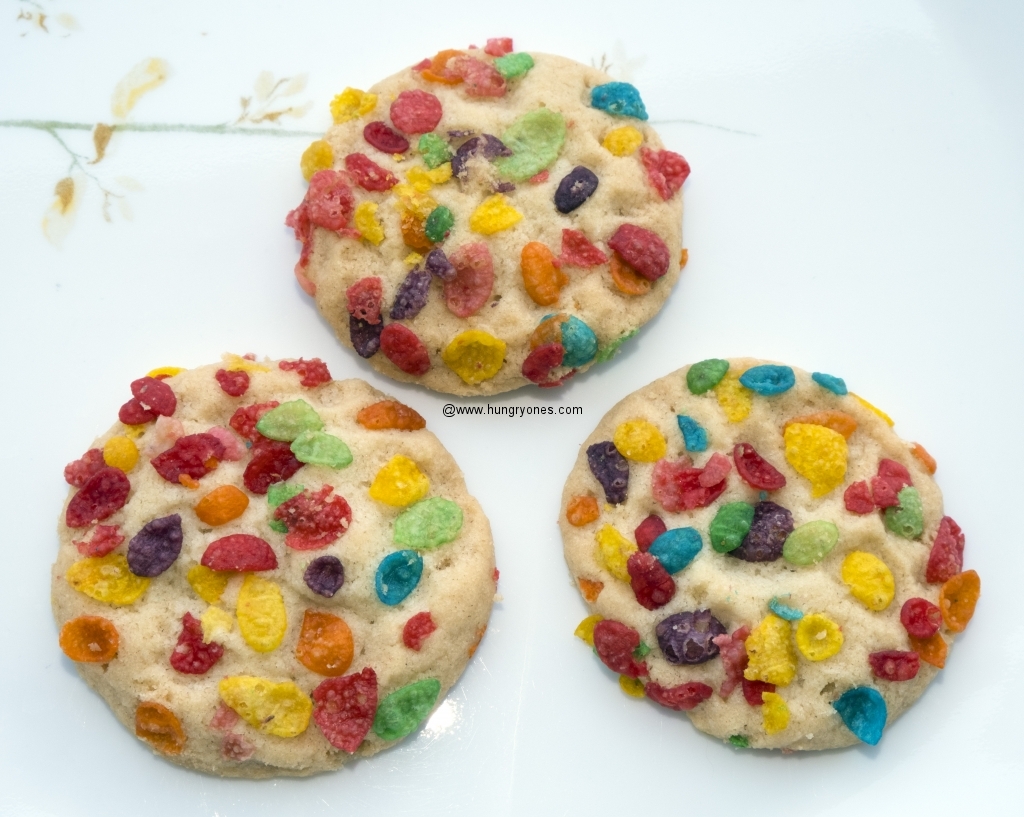 Rainbow Cookies which were shortbread cookies with fruity crisps were crunchy and had a sweet buttery flavor.  One of the best shortbread cookies I've had.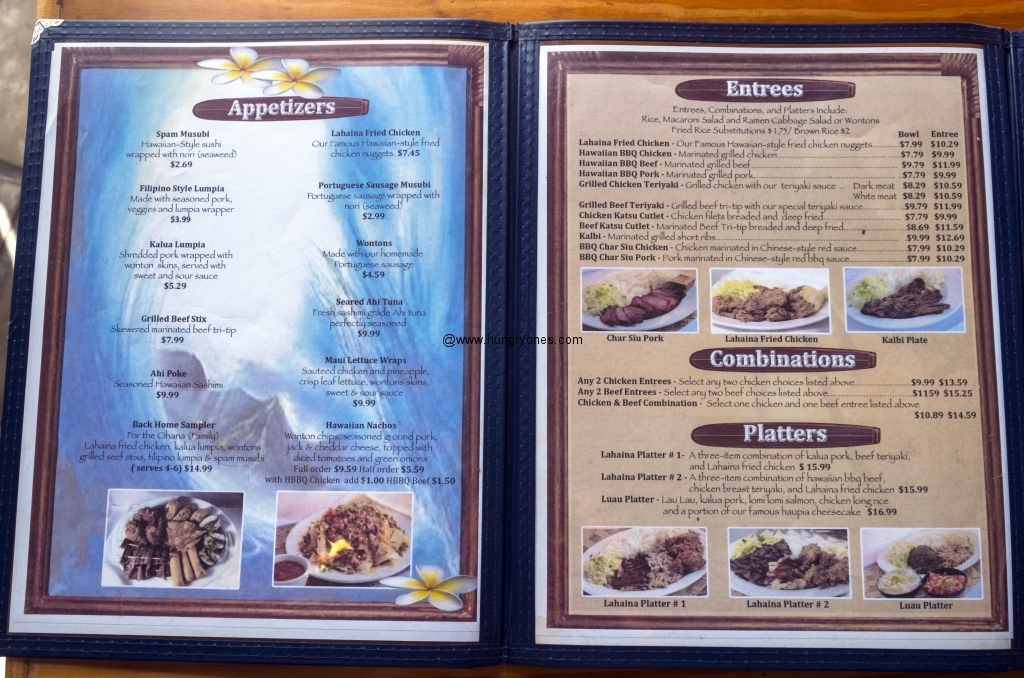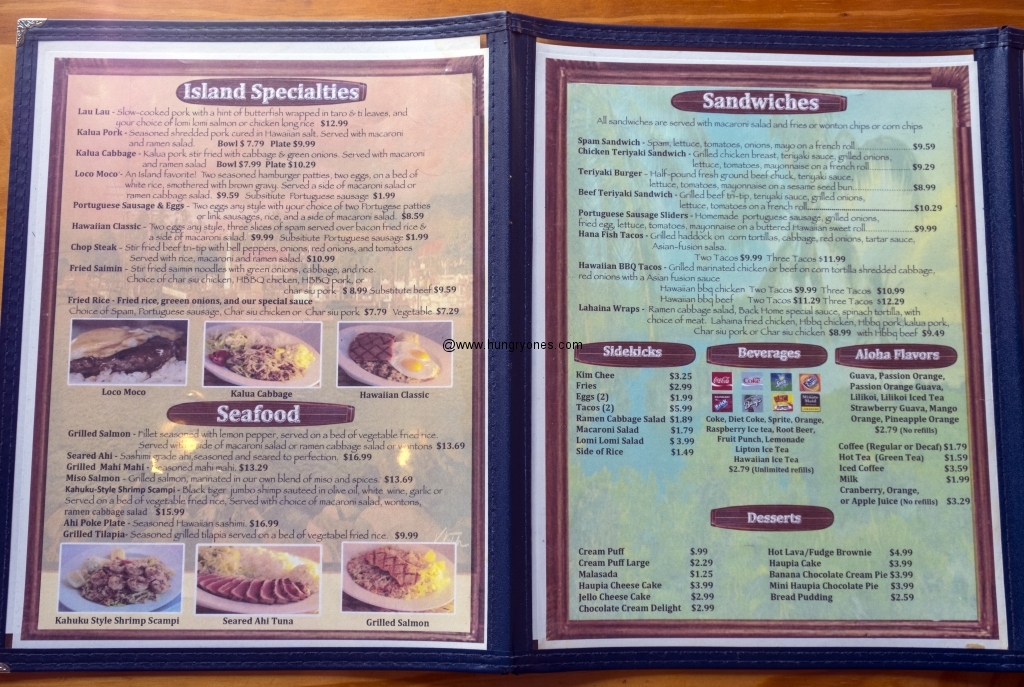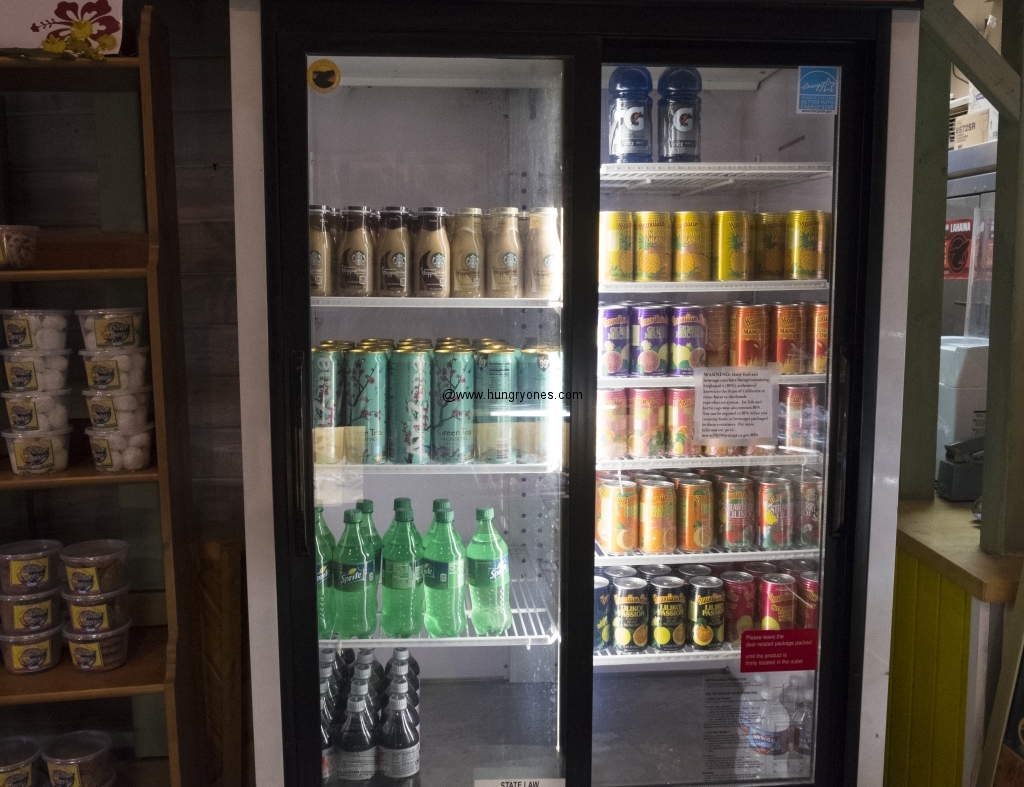 I still want to go back to Lahaina to relax under the big banyan tree but now I have a closer go to spot for delicious Hawaiian food.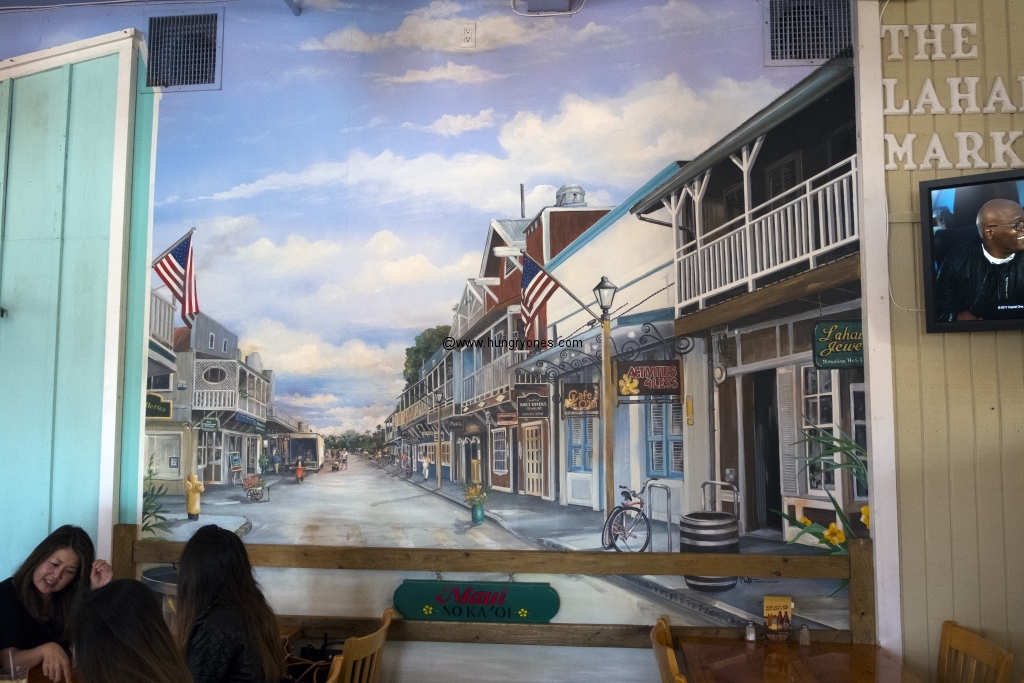 Back Home In Lahaina
519 E Carson St
Carson, CA 90745
(310) 835-4014