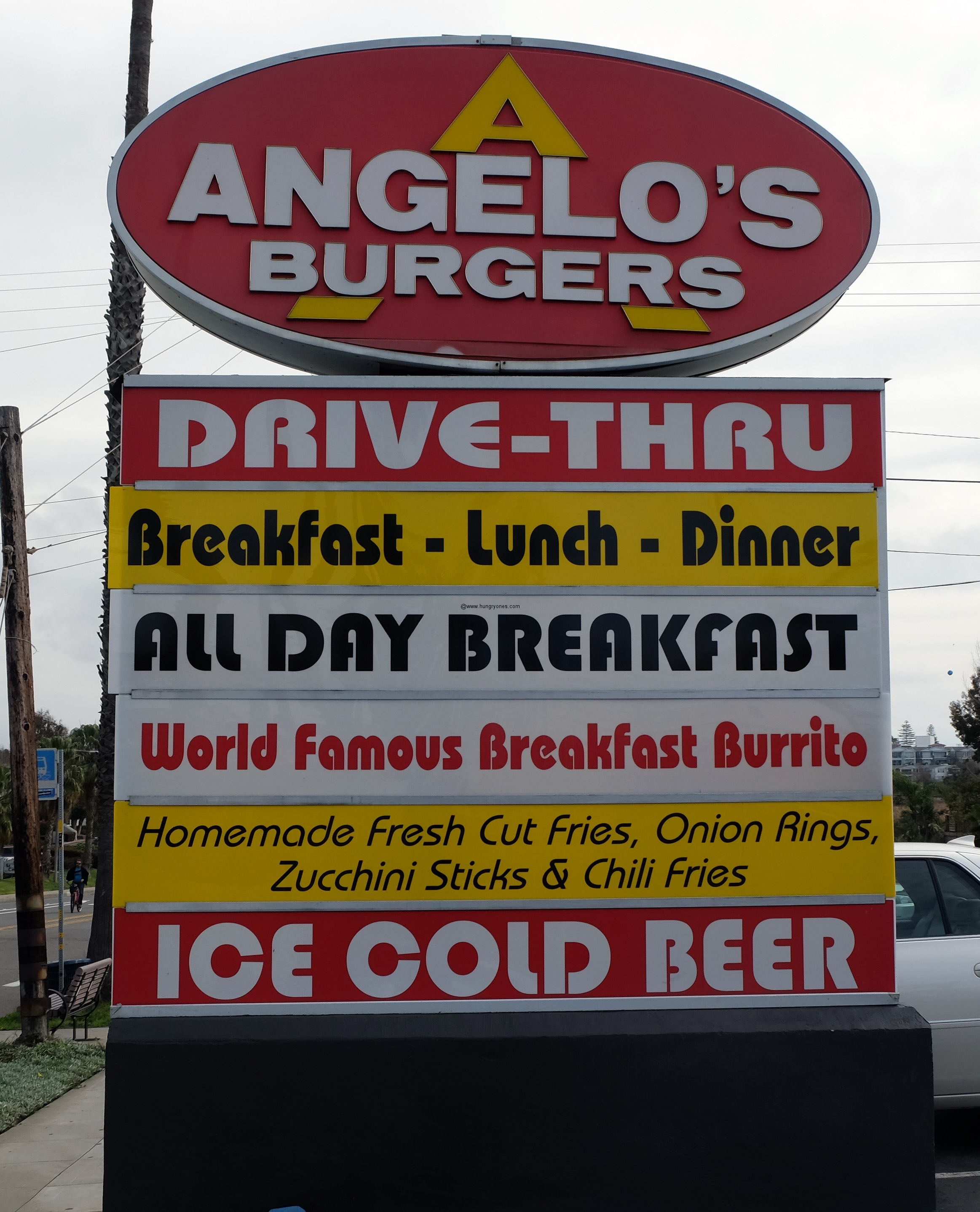 Who can resist this huge statue of a slightly balding, smiling gentleman holding a cheeseburger and a frosty cold one? He reminds me a bit of the old Bob's Big Boy statue's that seemed to be almost everywhere you went in the 70's and 80's. He too was holding a cheeseburger.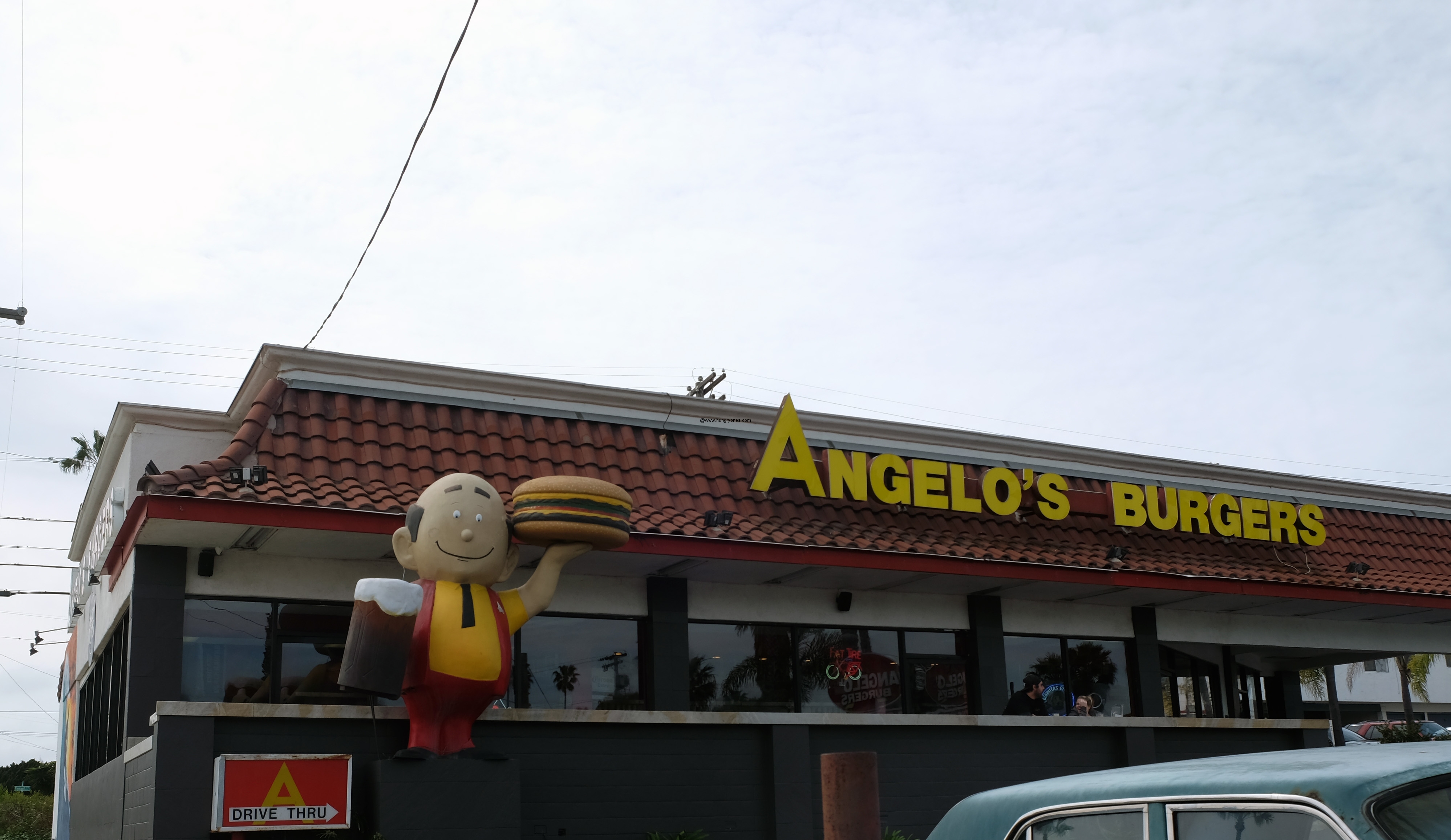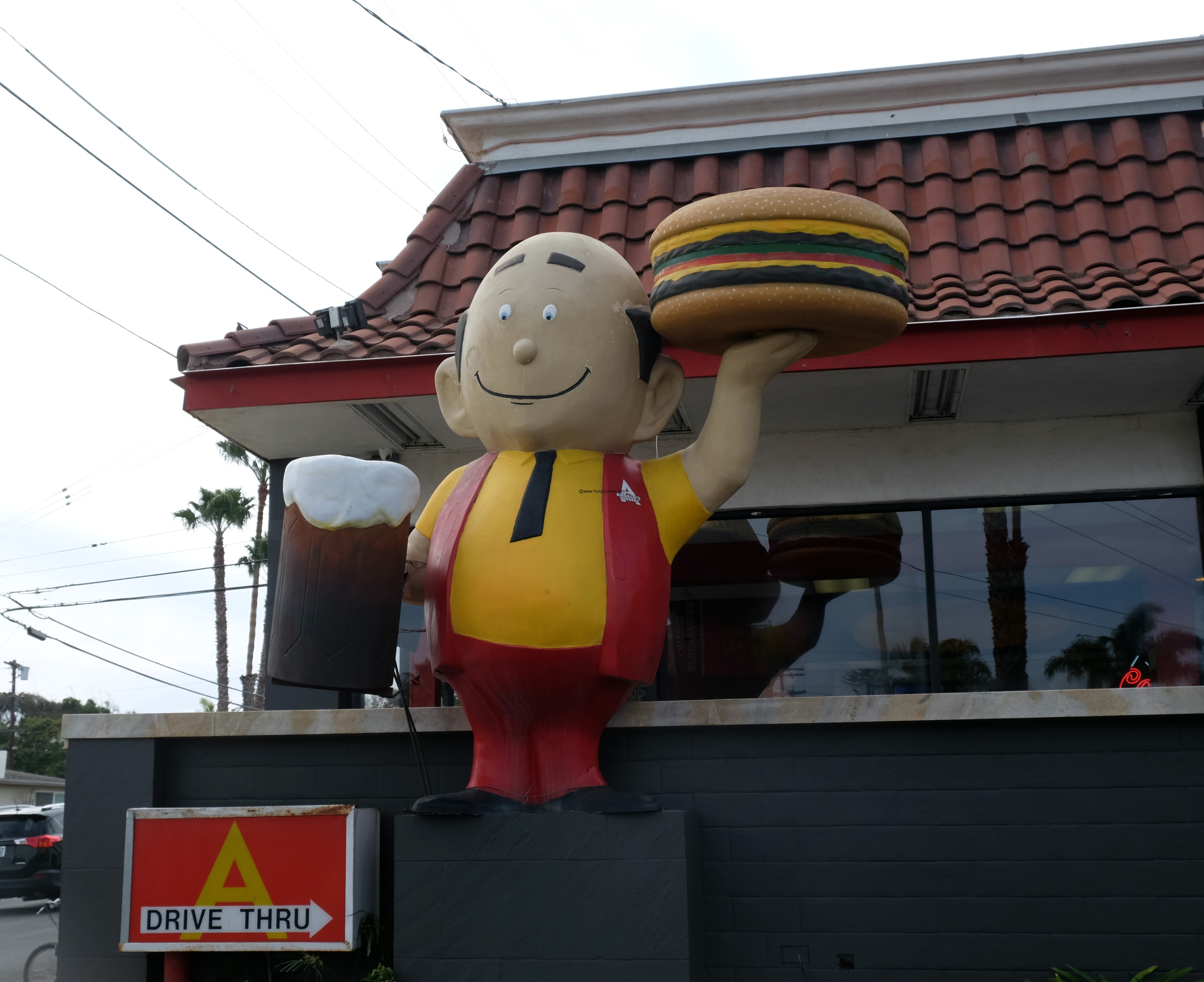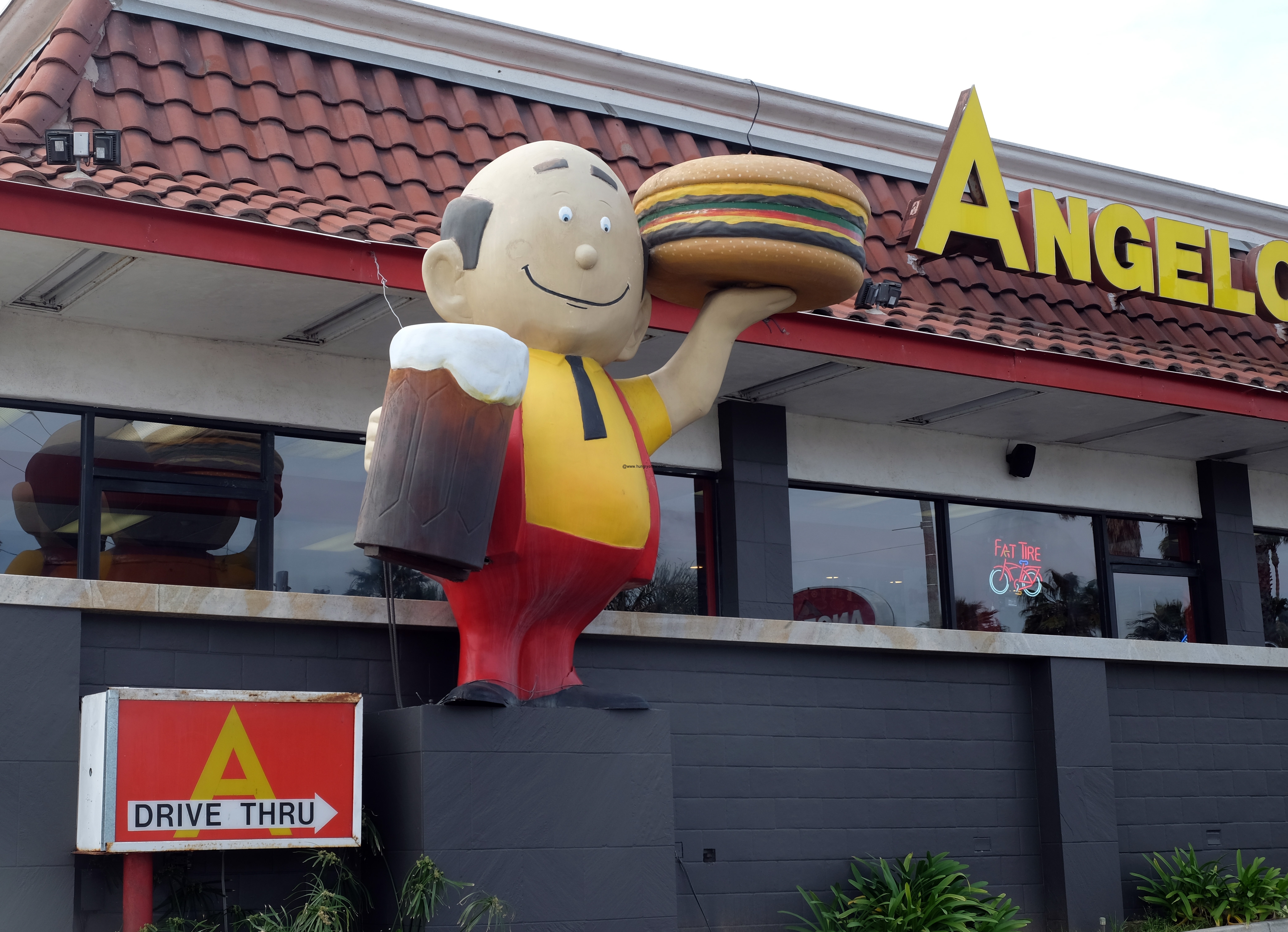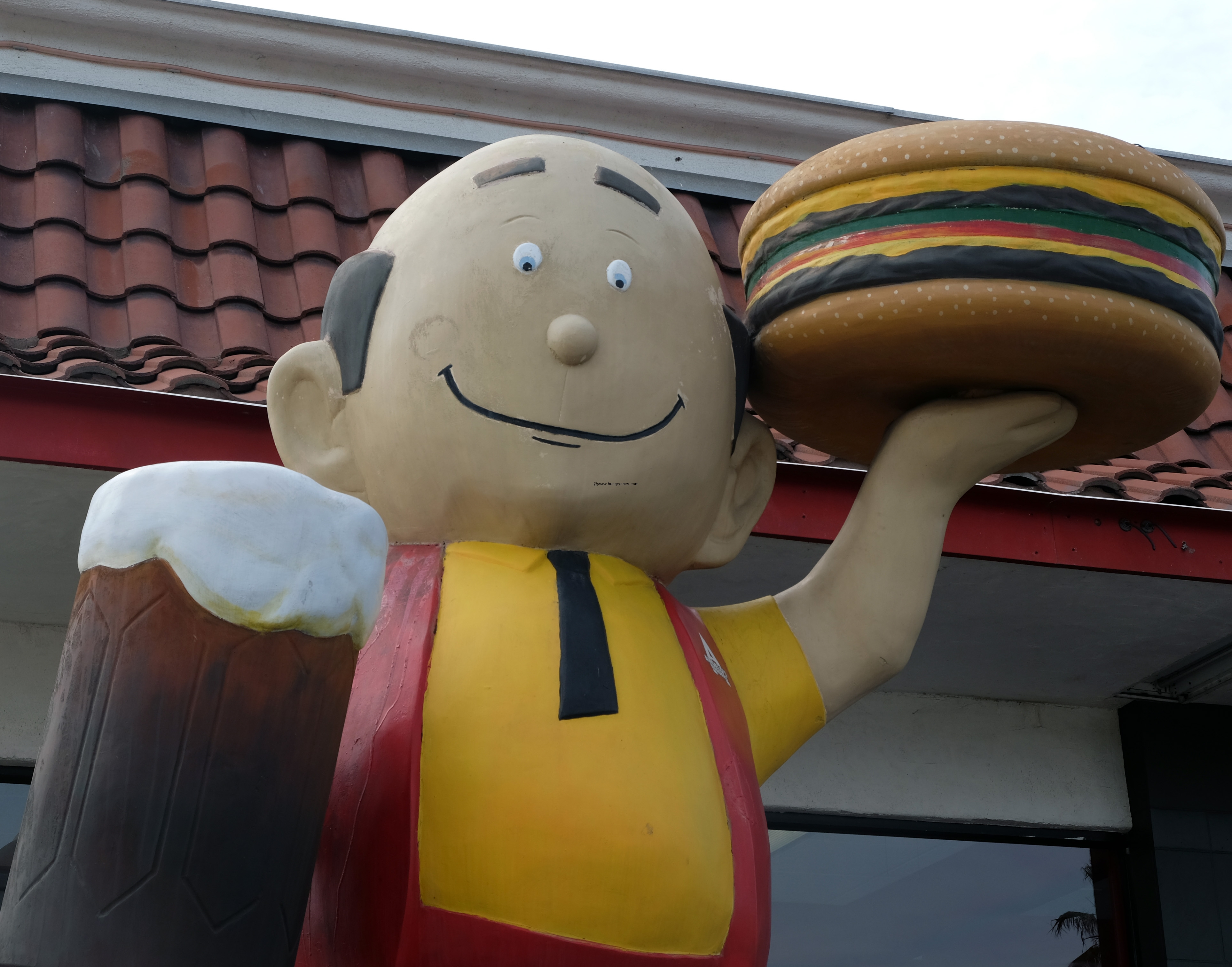 The view is scenic, the seating is plentiful, the staff is very friendly and helpful with questions and the portions are big enough for at least two meals I think. It's a walk up counter, you order, get a number, then they call you when it's done. Soft drinks, water are self service. There is a seating area outside by the irresistible statue which is a nice option for a warm sunny day. The interior decoration is very interesting and eclectic. A few large screen televisions can be viewed while you eat.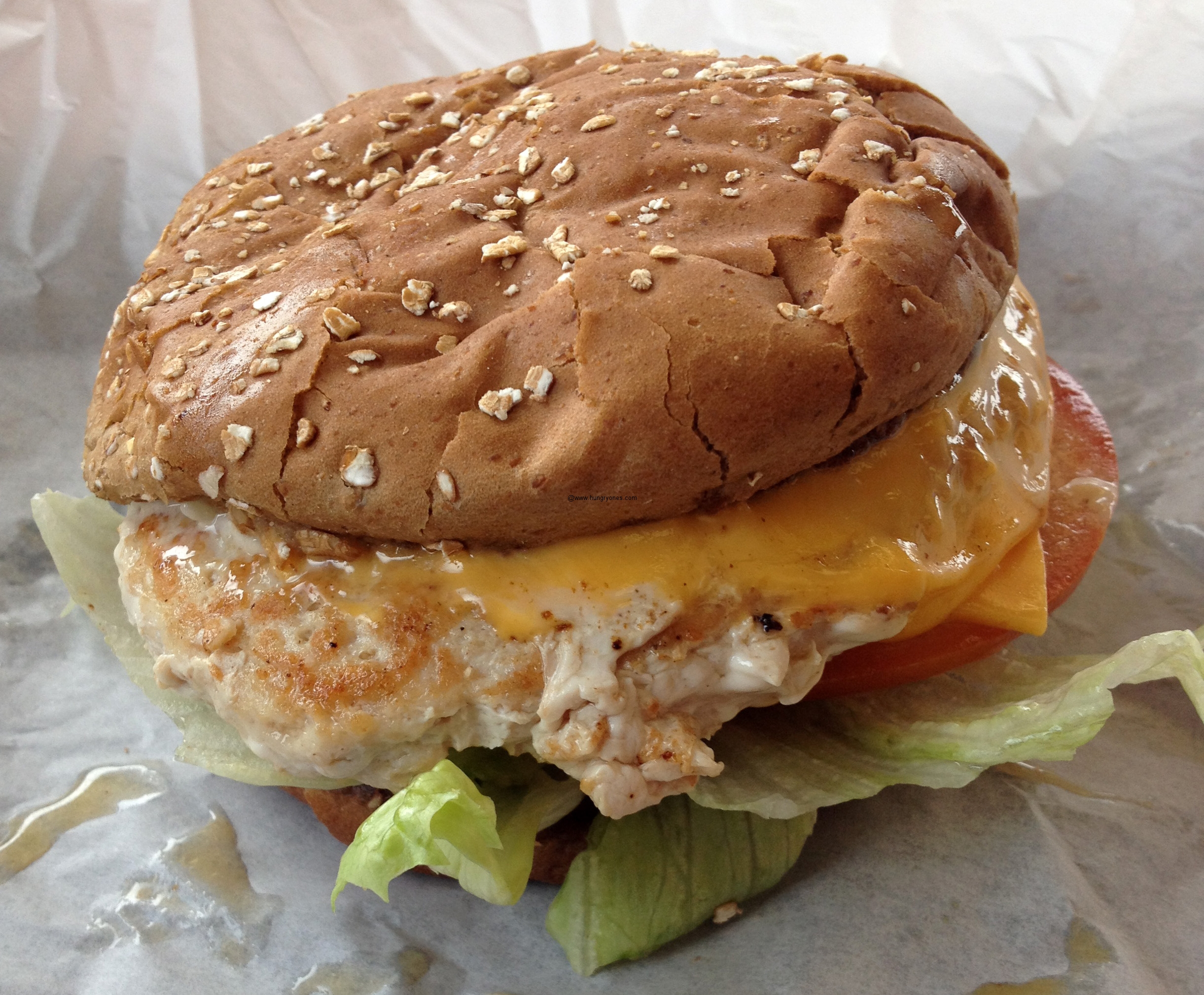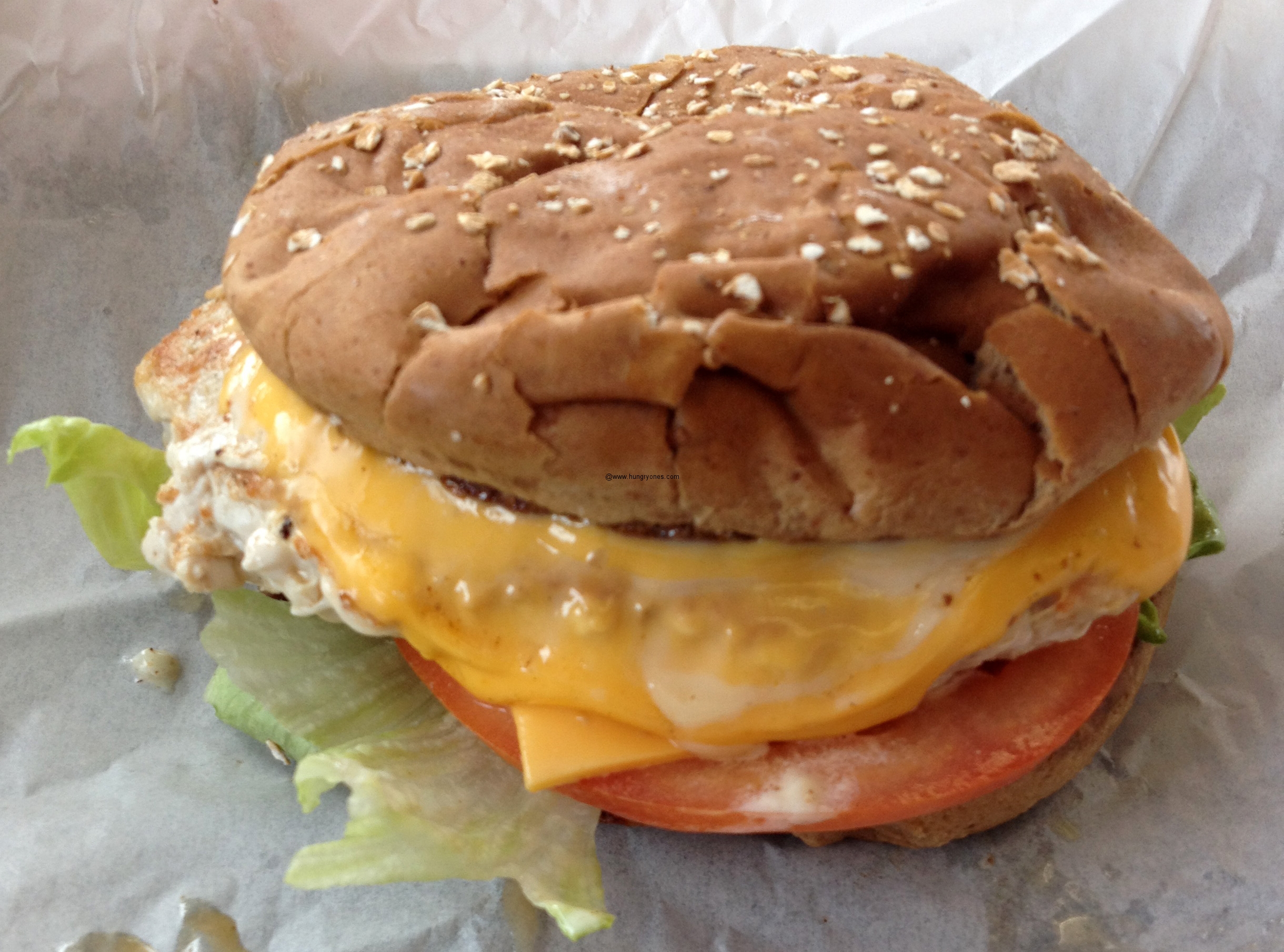 The turkey burger was very tender, juicy and flavorful which I love because it's so hard to find a good turkey burger. People usually just cook them for too long and they get all dried out. Not a problem here! The bun was warm and toasty, the lettuce, tomato and onion were very fresh and the cheese was delicious. The only problem was this burger is huge! Glad I came really hungry so I could finish well, most of it.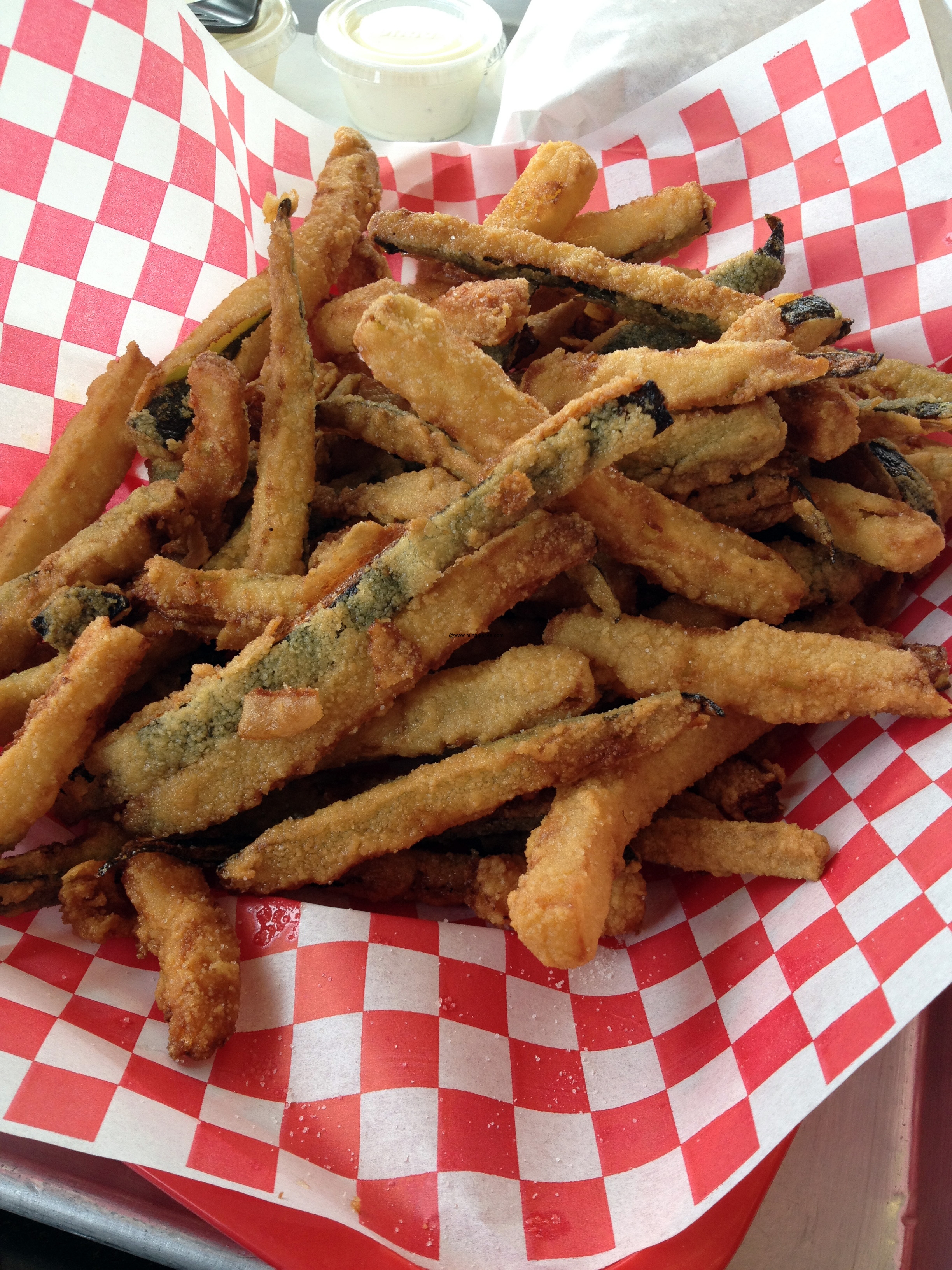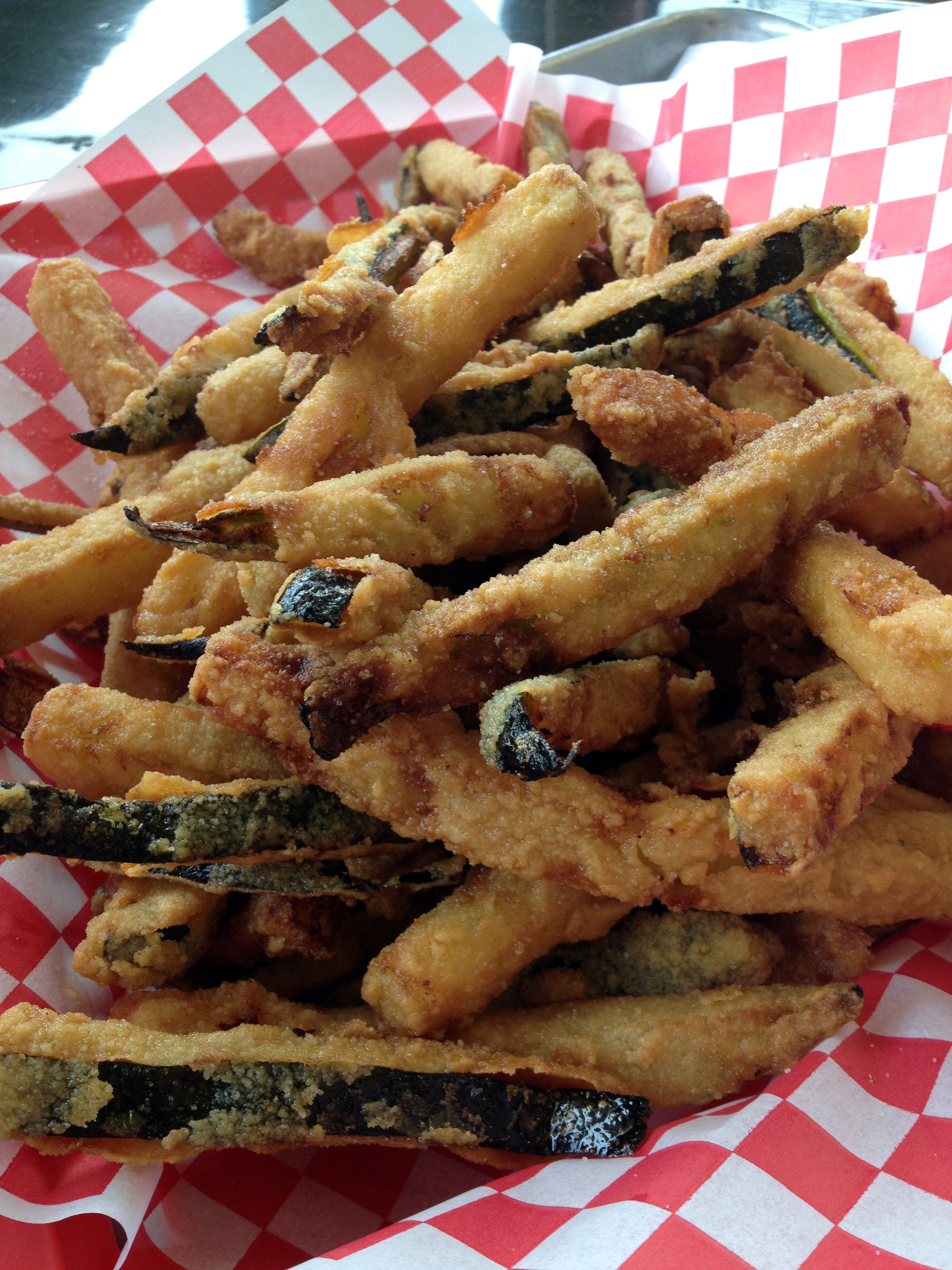 The zucchini was crispy, juicy and sliced a bit thin. The flavor was good, I just prefer really thick cut zucchini because it's juicier. The portion size is big so I had a lot to take home. 
Definitely will be back to try out the famous burritos and perhaps a beer as well.
Angelo's Central
2035  S. Coast Highway
Oceanside, CA