A lot of times I go to a bbq I don't care for the sauce.  Sauce is usually sweet, hot, or tangy.  This place is different.  Sauce here is one of the best I've found in San Diego.  Just the right amount of sweetness blended with other flavors I liked but not sure what they are.  I tried asking but the secrets of the recipe are locked away like KFC's chicken recipe.  I ordered the caveman sampler which gives you a small portion of every meat.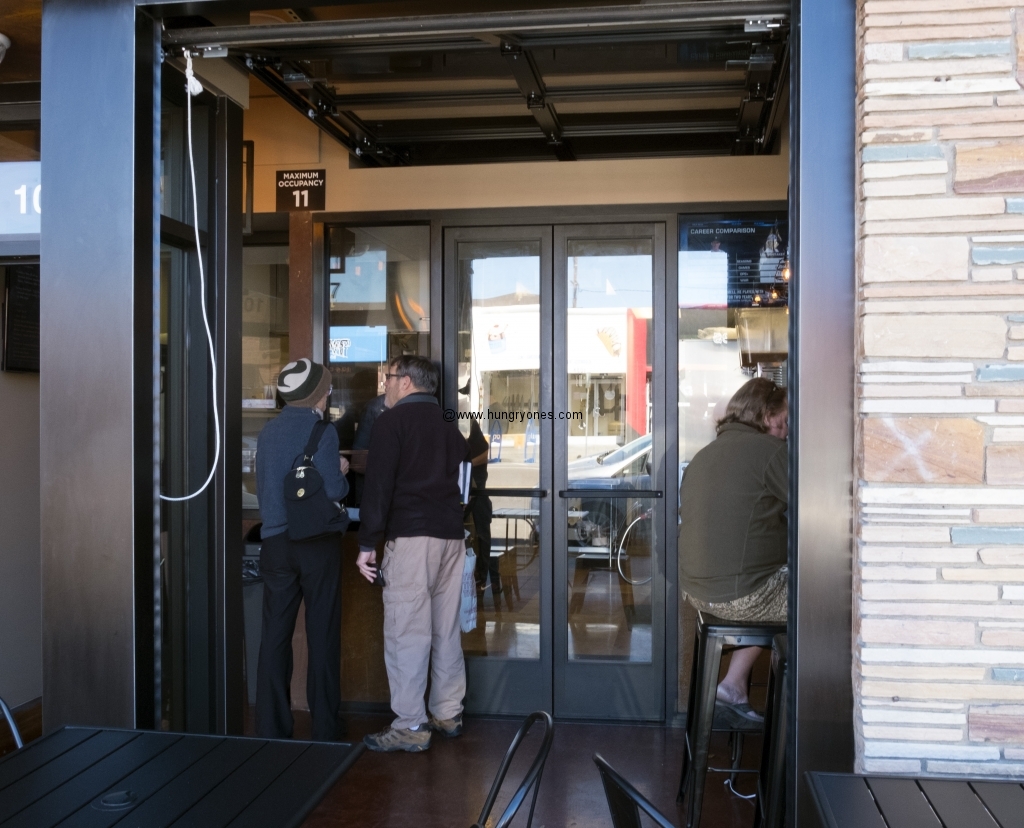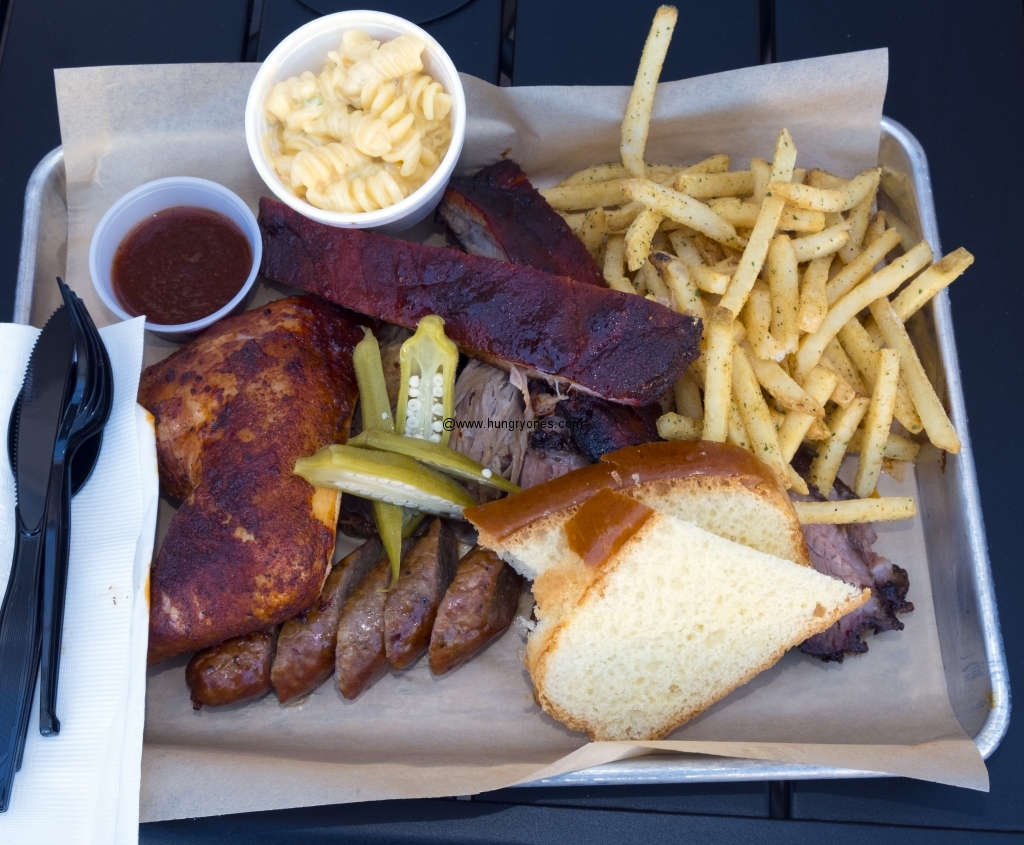 Pork spare ribs were dry rubbed heavily in paprika.  Took a bit of effort to chew through.  I'd prefer more smoke and less paprika.
Brisket had some nice flavors from the dry rubbed bark.  Melt in your mouth tender.  Good smoky aroma from the hickory and peach wood smoker.
Pulled pork was tender and juicy.  Flavor was smoky and savory.
Hot links were a bit hot for me.  I prefer mild links.
Chicken was juicy and falling off the bone.  Skin absorbed delicious flavor from the dry rub.
Fries were heavily seasoned and salty.  They had a nice crisp and I could tell they use good quality oil here.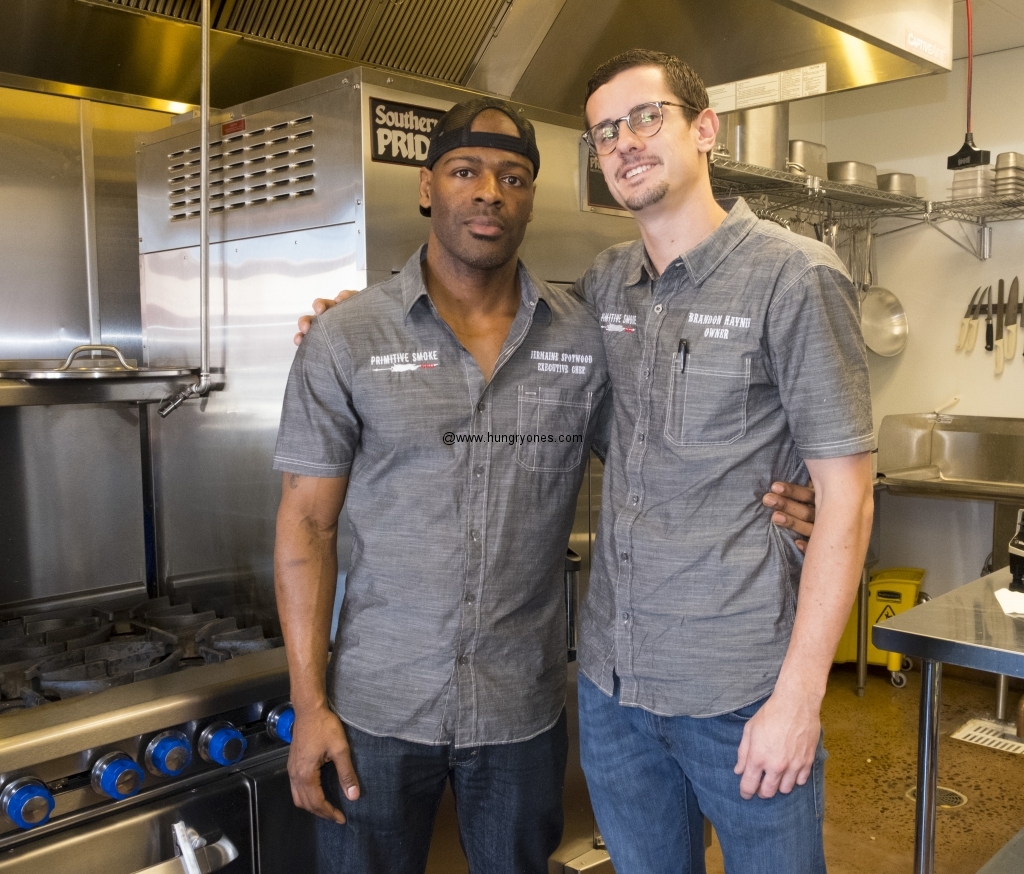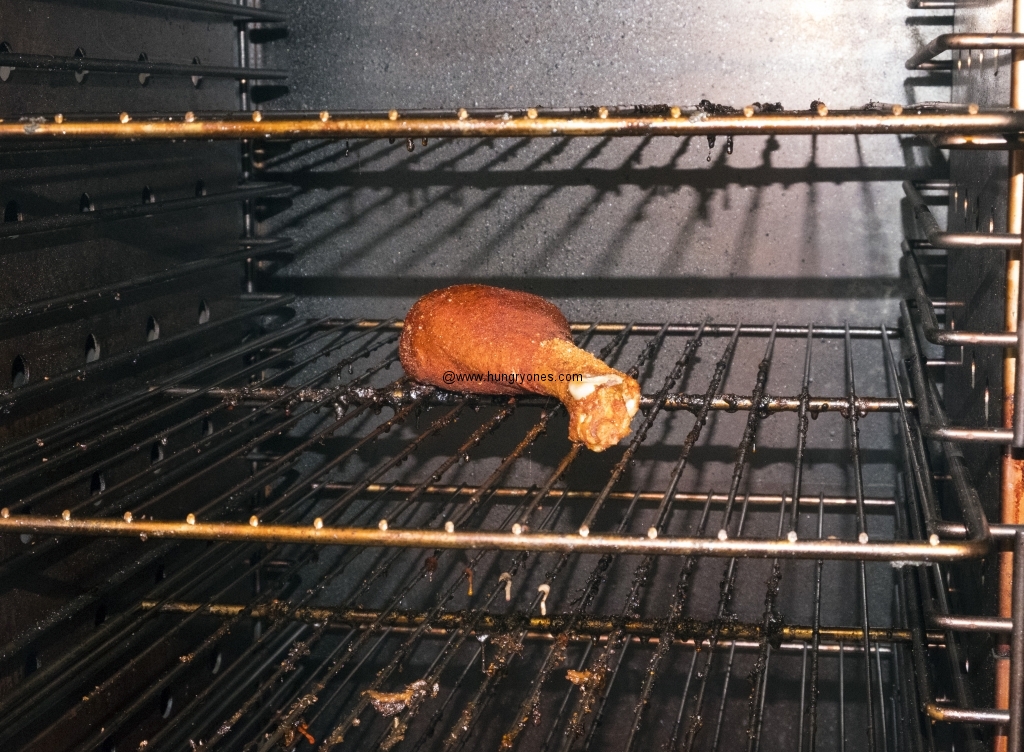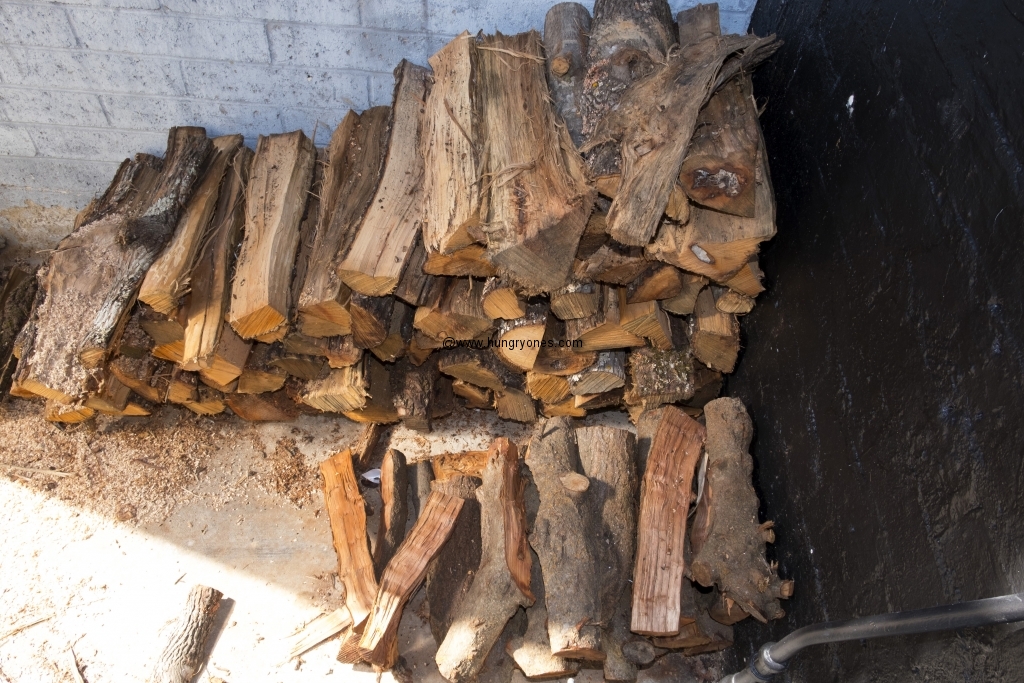 Owner was very nice and came by to check on everybody.  He told me the meats were smoked about 12 hours in either hickory or peach wood.  Pulled pork is my fav item here.  They only have outdoor seating so you will want to get your order to go in the cold of winter.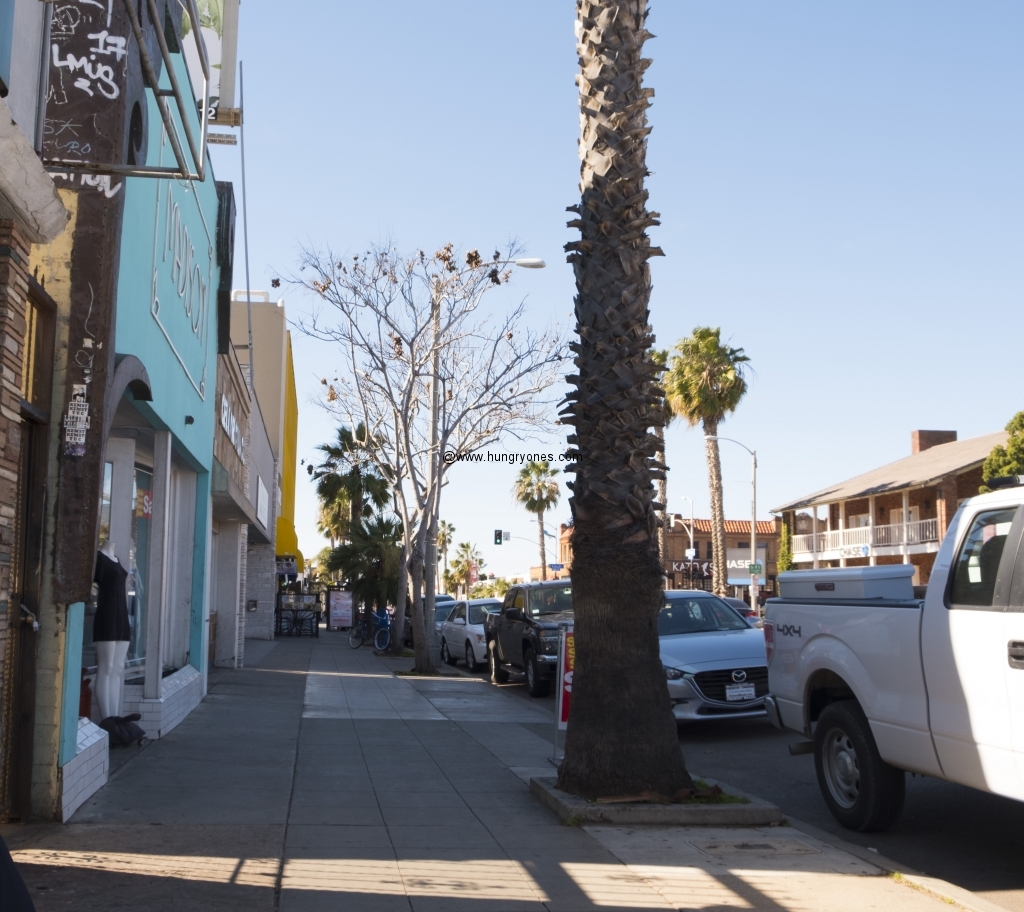 Primitive Smoke BBQ
1037 Garnet Ave
San Diego, CA 92109
(858) 230-7212