In 1890 The Pasadena Valley Hunt Club started the parade. In 1895, the Tournament of Roses Association was formed to take charge of the festival.
Today few floats are still built exclusively by volunteers, most are constructed by professional float building companies and take nearly a year to finish.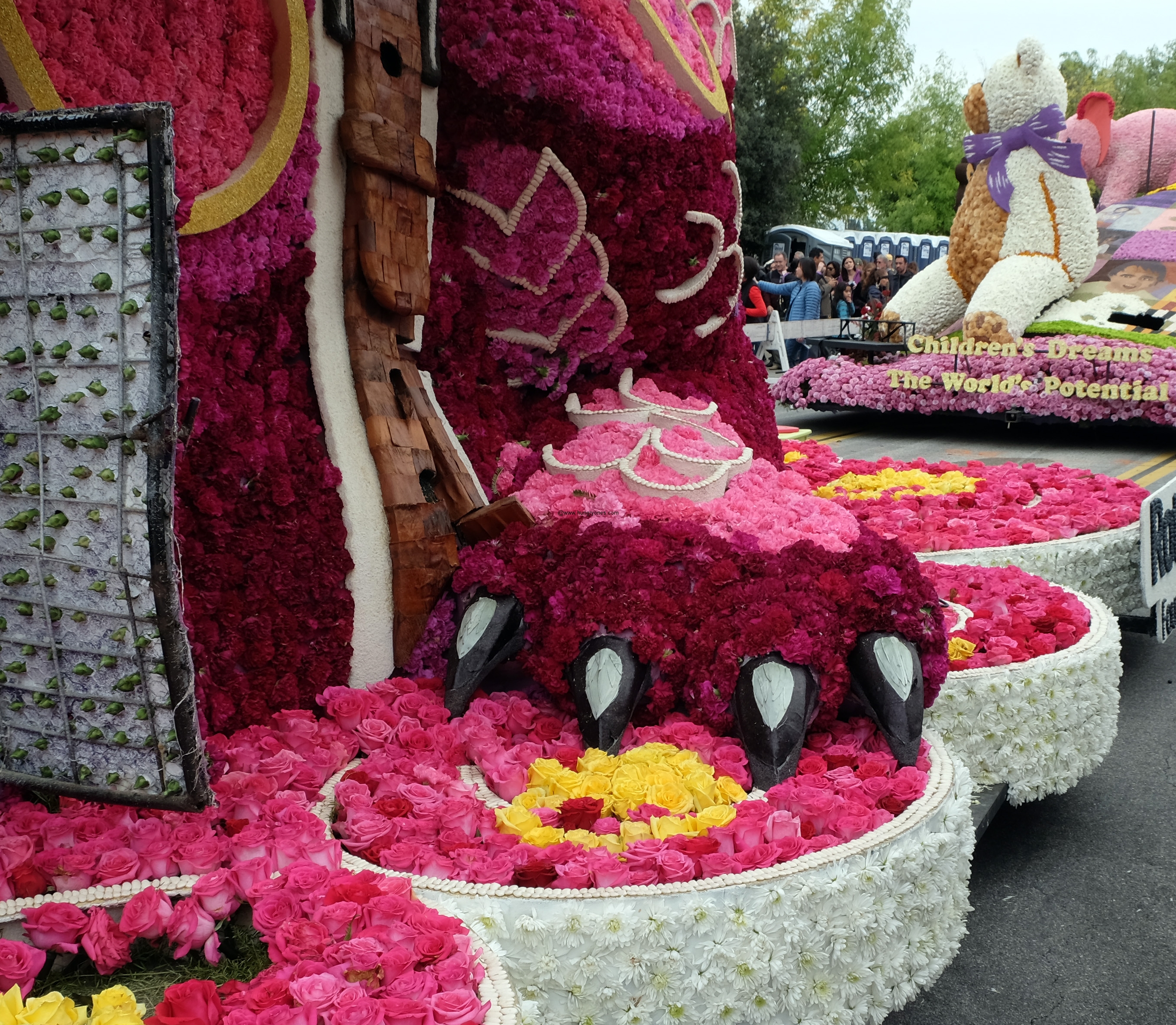 The 2017 parade featured 44 floats, 19 equestrian units with approximately 400 horses, and 22 marching bands. The Grand Marshals of the parade were Greg Louganis, Janet Evans and Allyson Felix.
The floats compete for one of 24 awards selected by three judges each year. 
Top marching bands from all over the world are invited. Many of the nation's top high school marching bands, along with college and organizational marching bands participate.
The Tournament of Roses has become such a large event that it requires 65,000 hours of combined manpower each year, or the equivalent of roughly 7.42 years of combined manpower. Fortunately for the Association, the group has 935 members, each of whom is assigned to one of 34 committees, and around 50 student ambassadors. 
During the Parade, many Tournament members are required to wear white suits with red ties, name tags, membership pins and official ribbons. Because of this, the volunteers are commonly referred to as "White Suiters".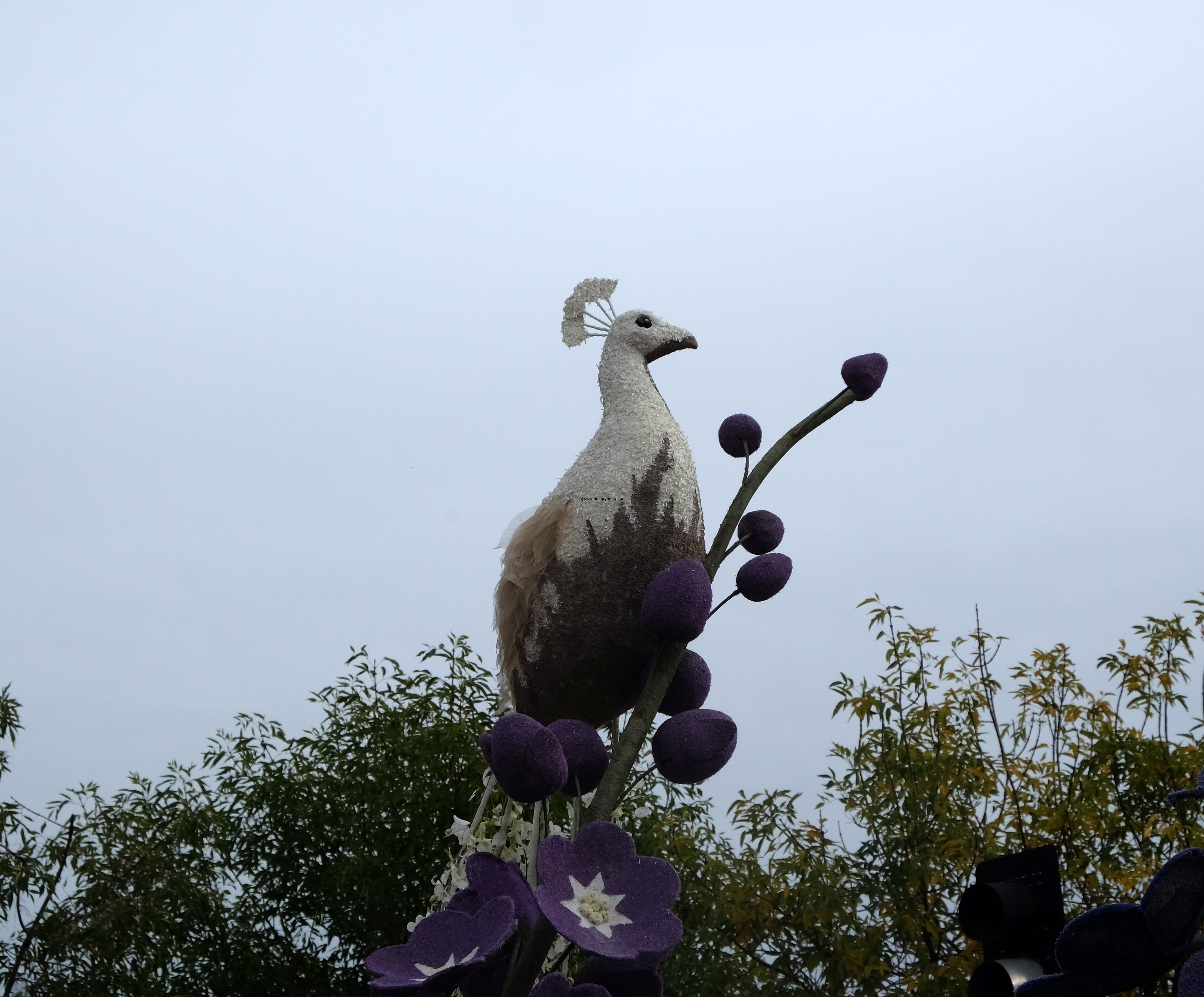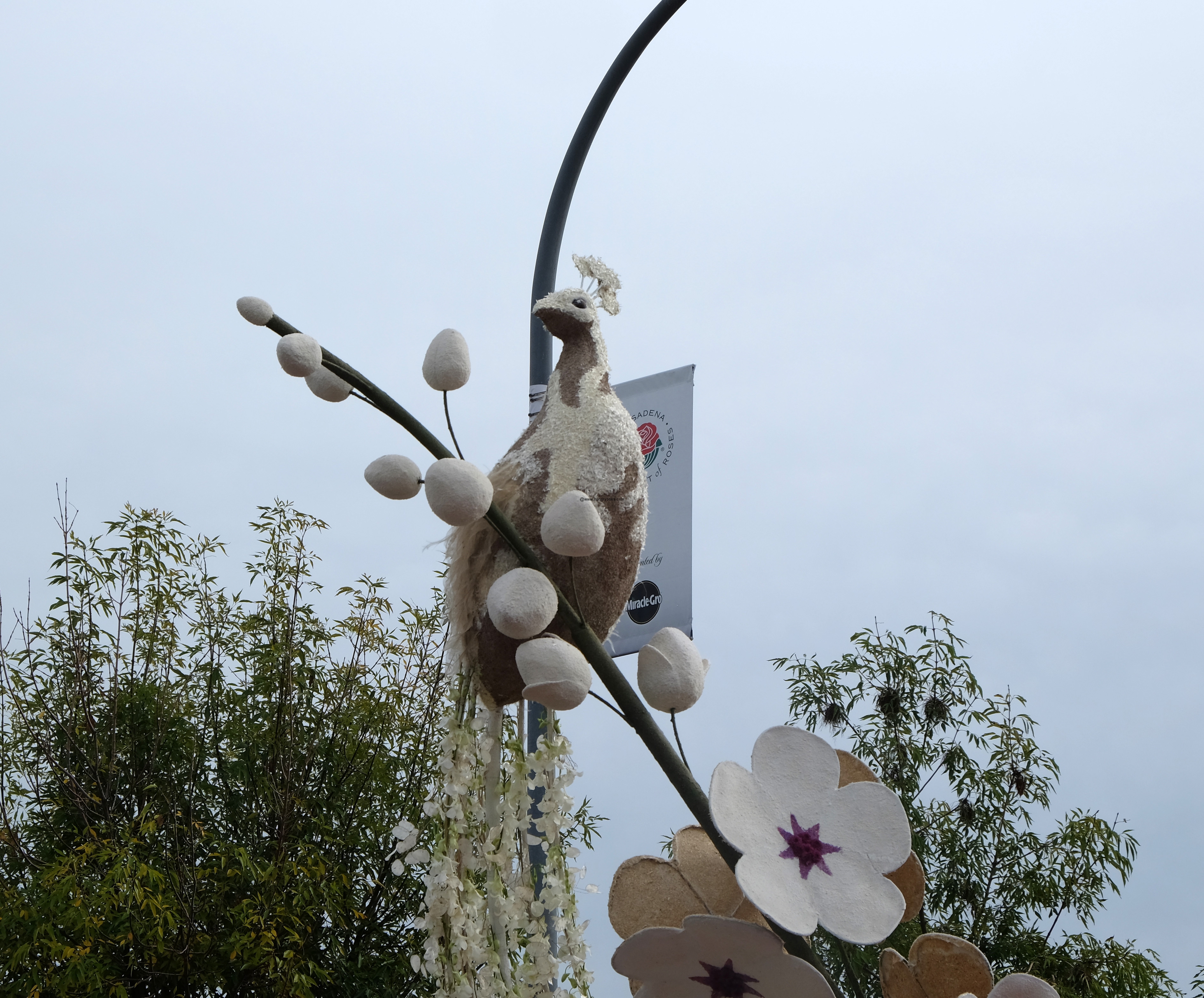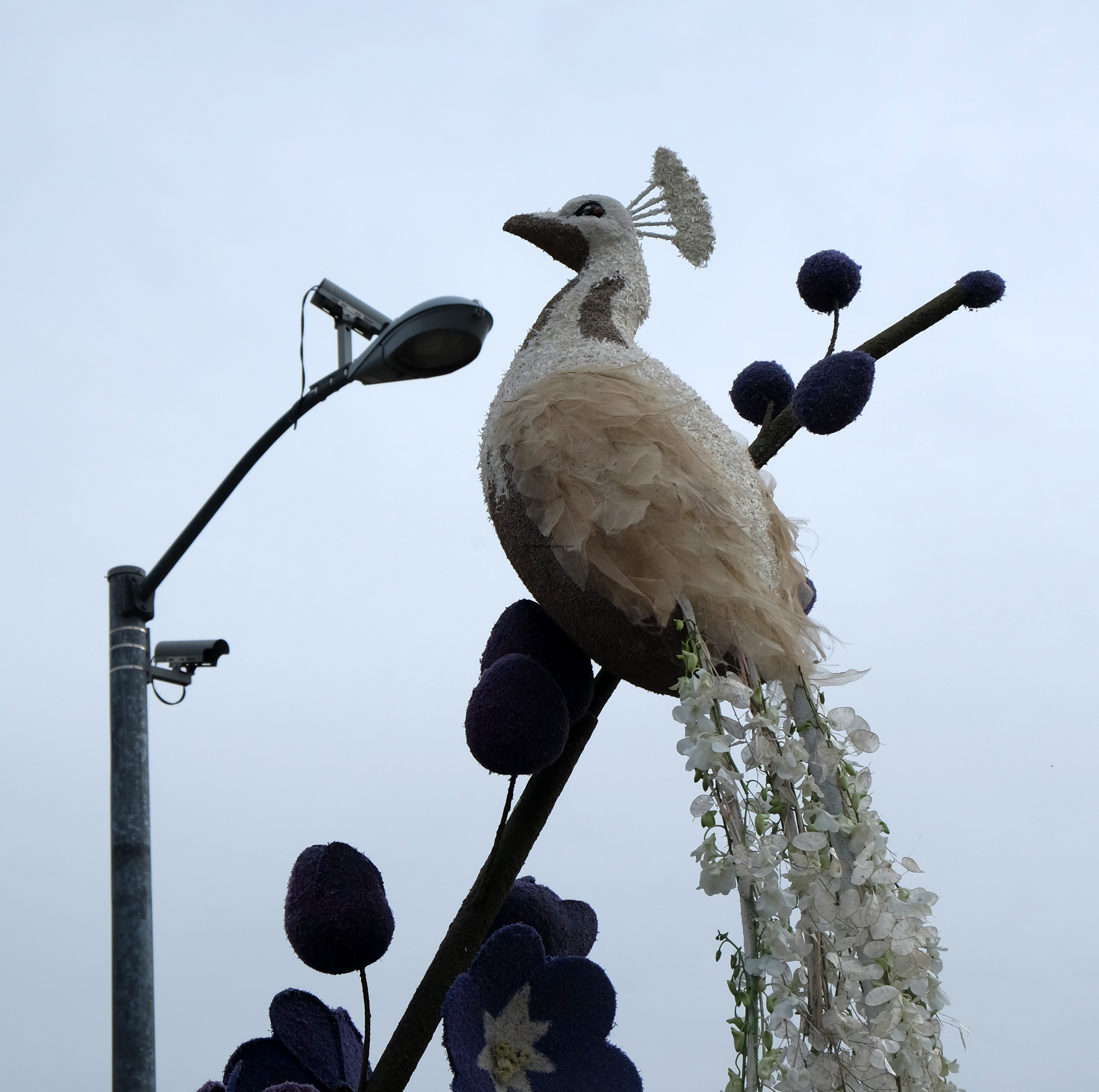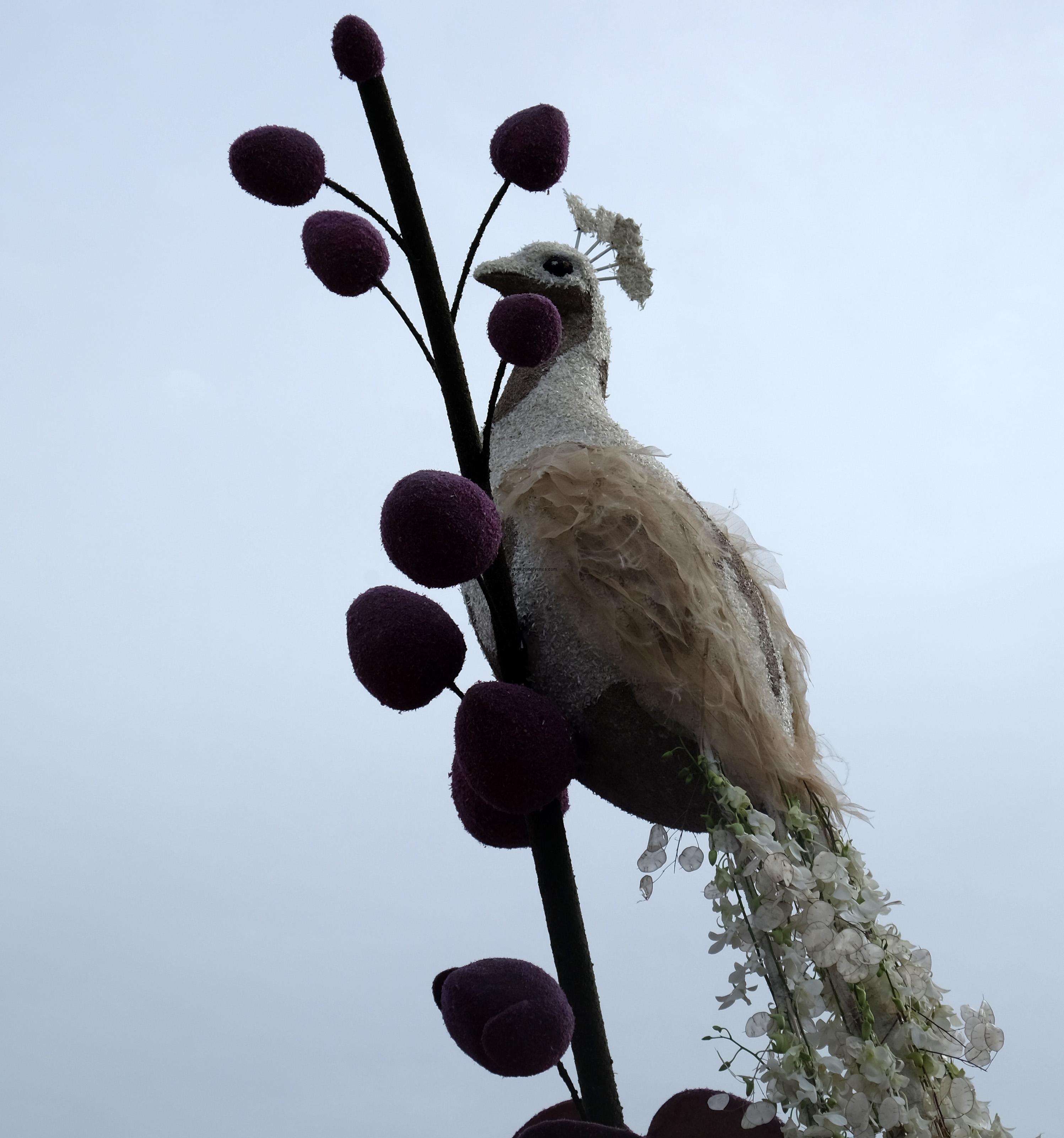 Each float has special meaning and purpose. The official television commentators of the Tournament of Roses Parade make sure to incorporate the story of each float when they pass by live on New Years Day.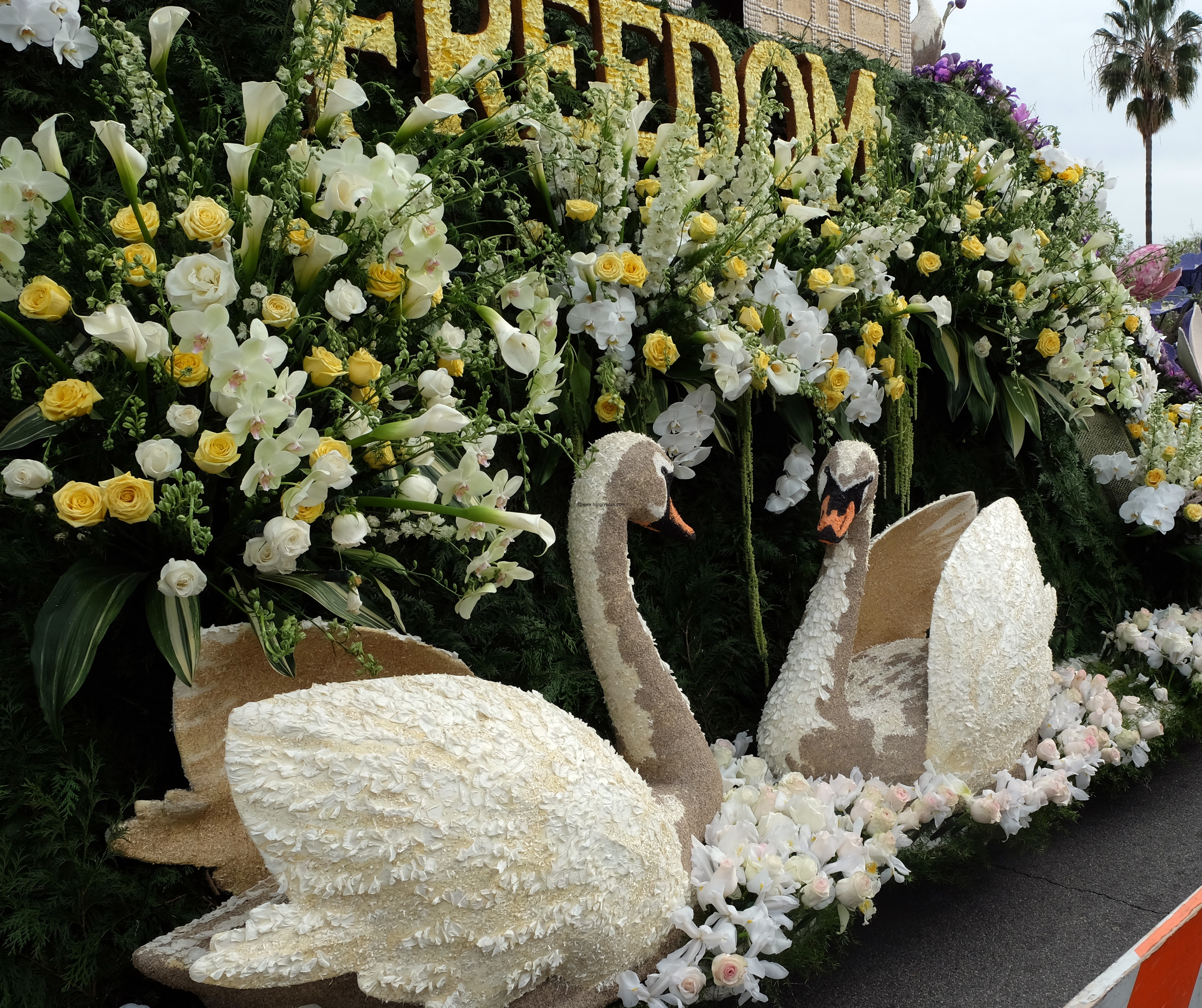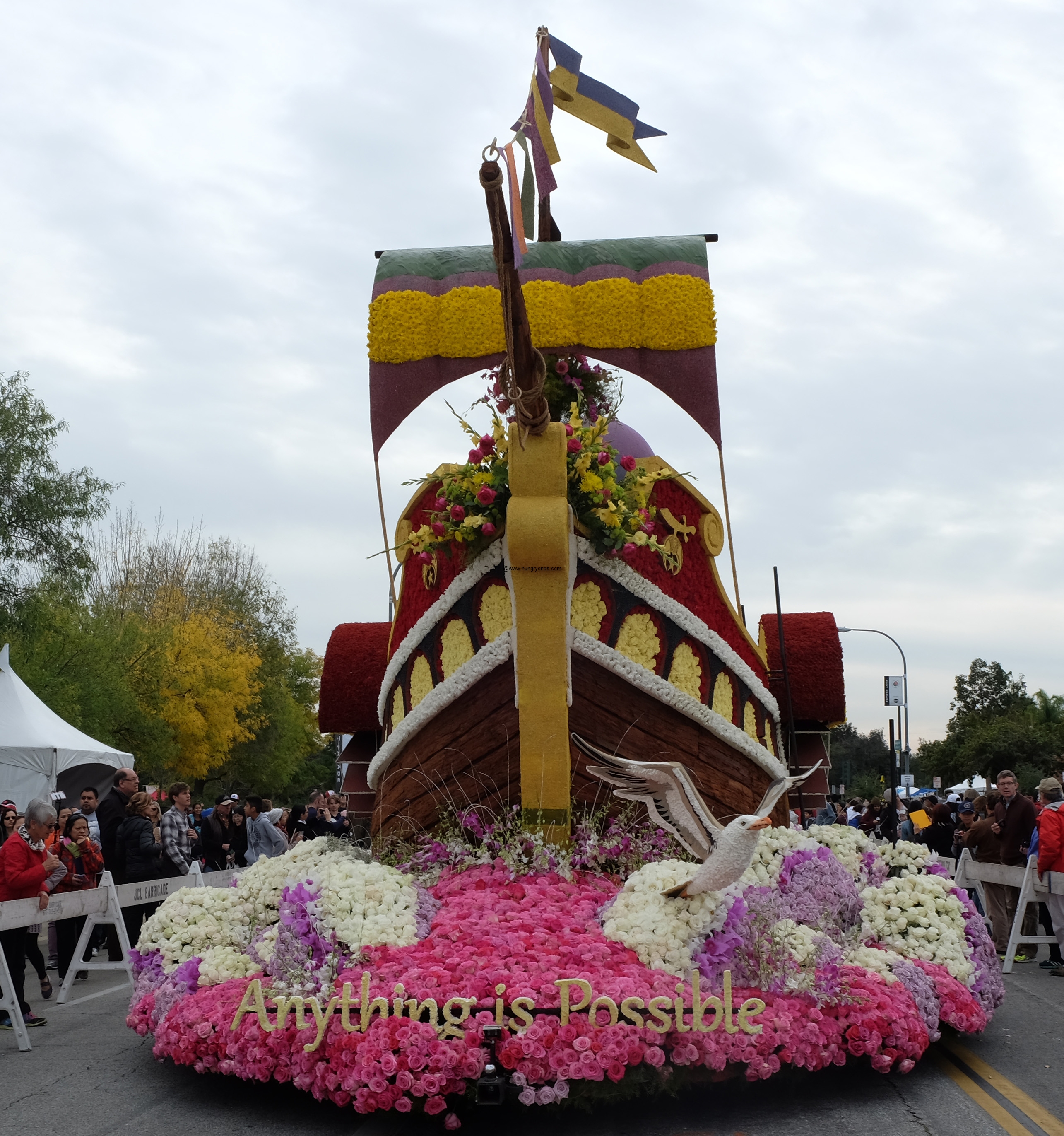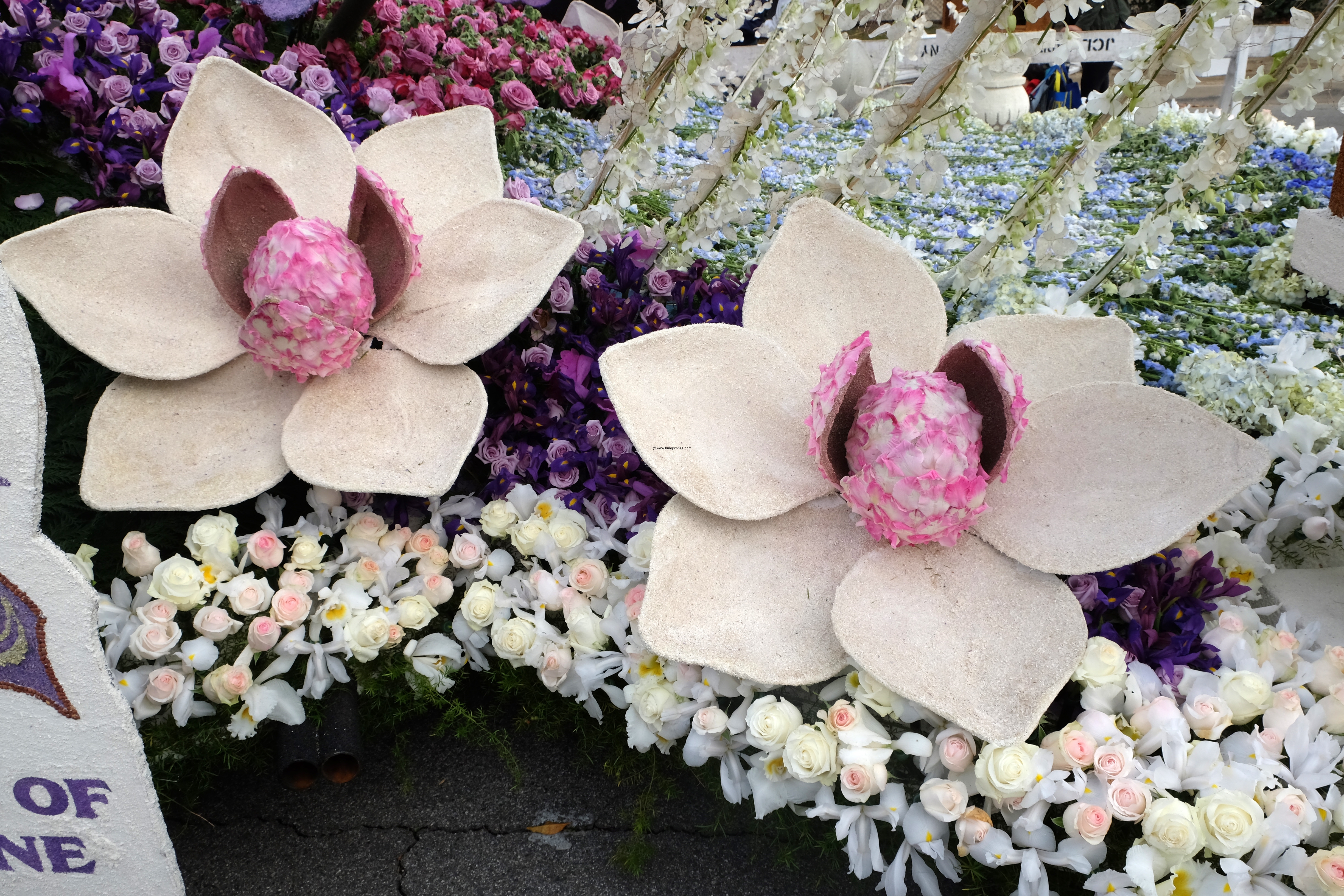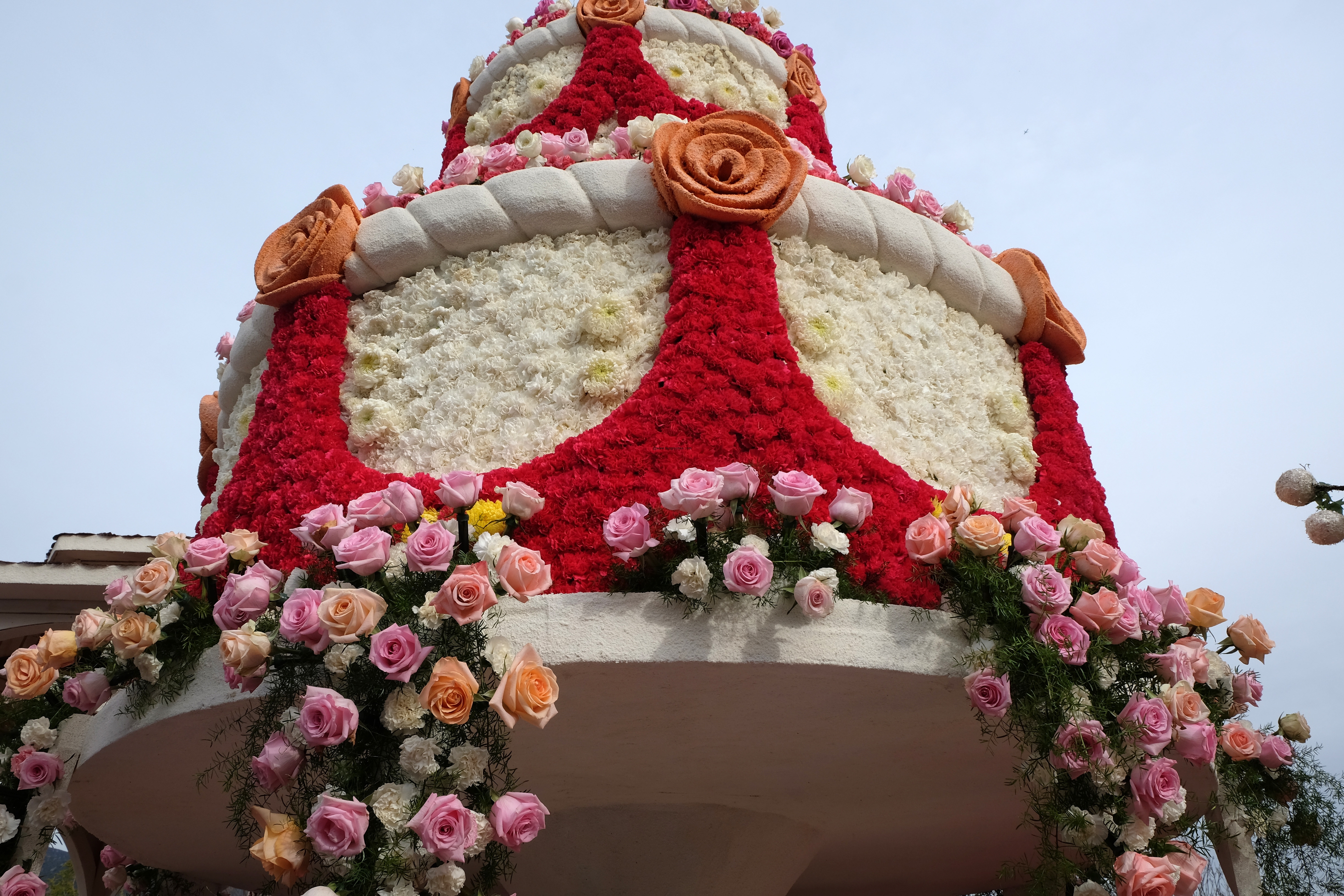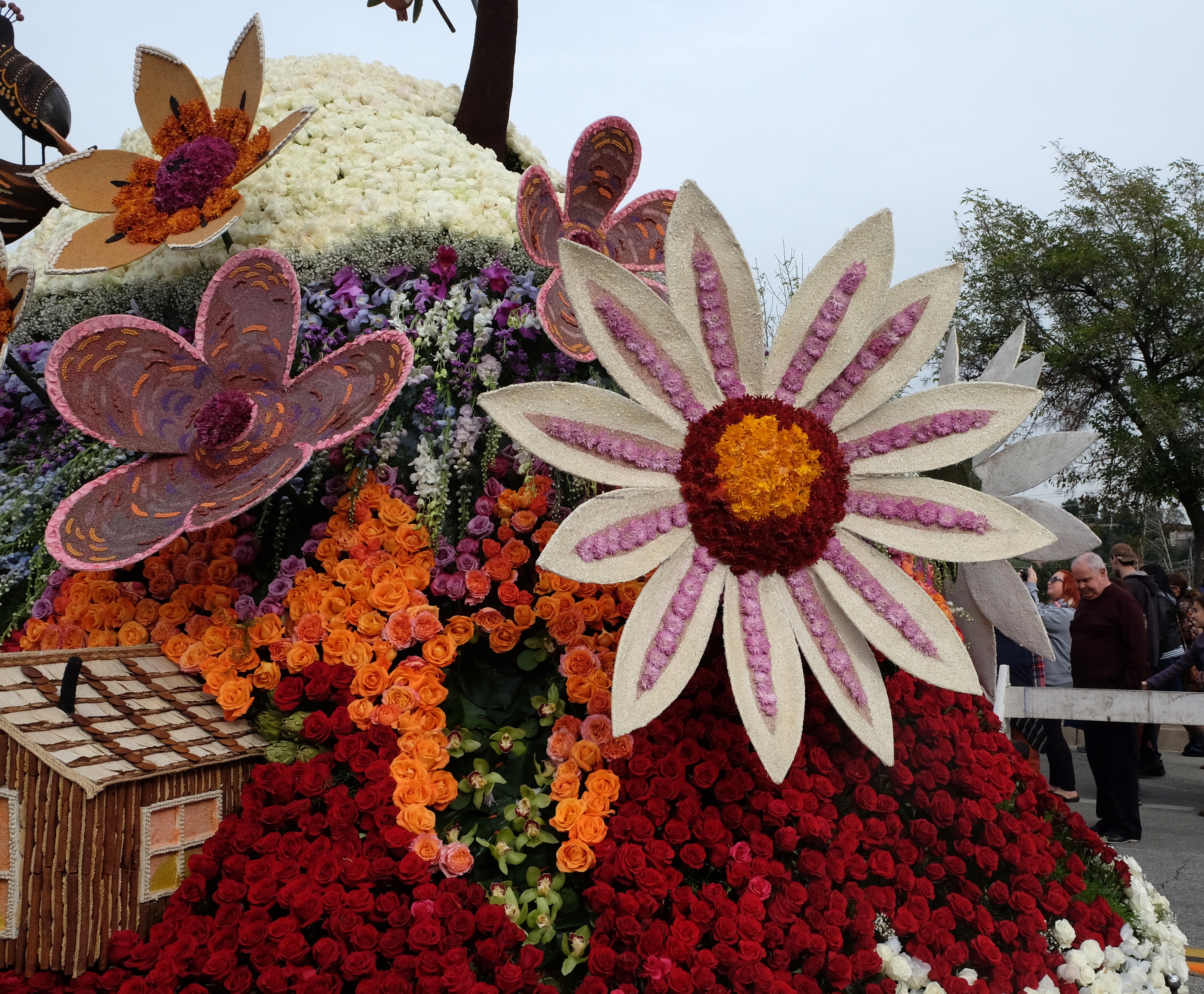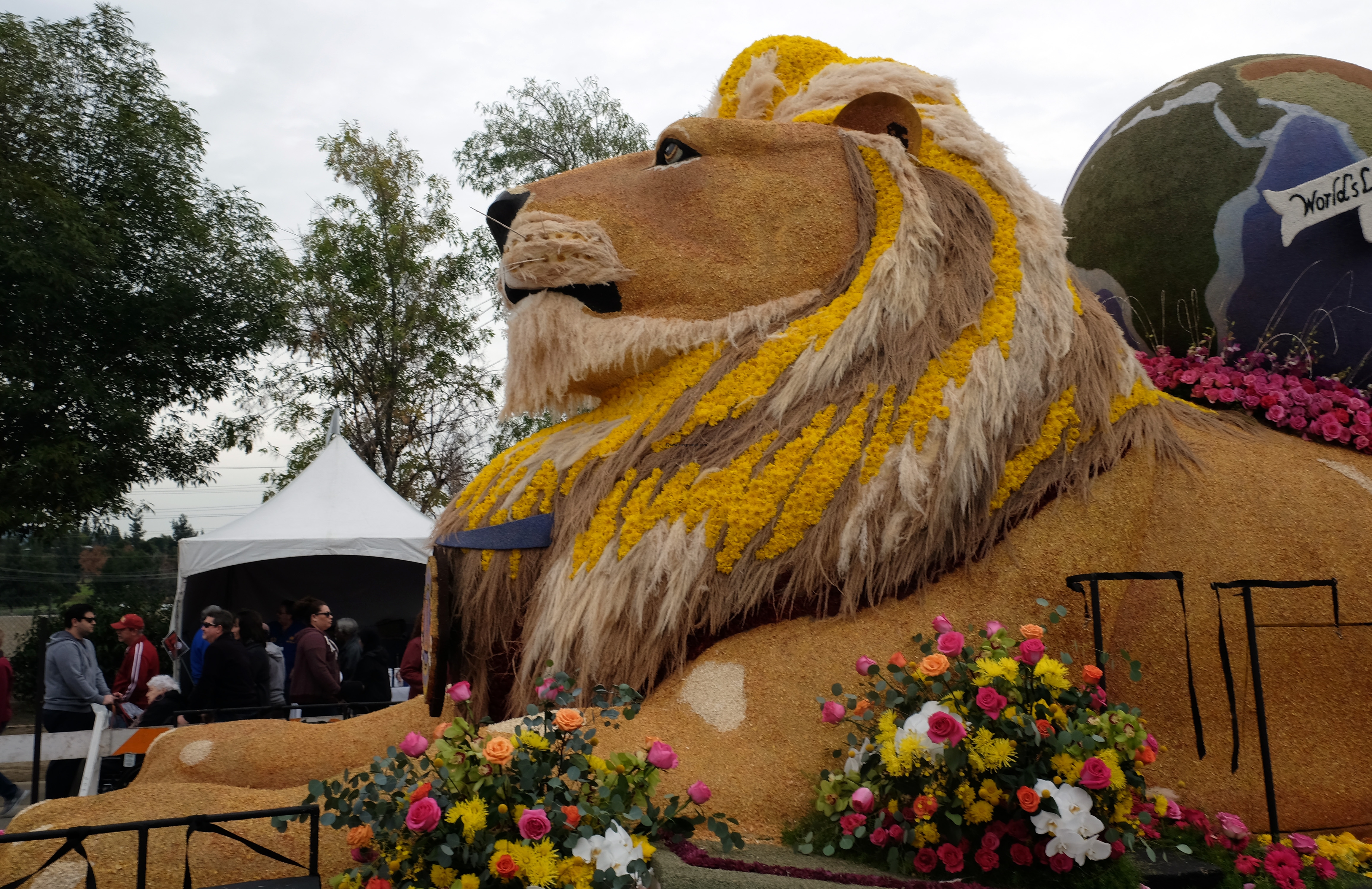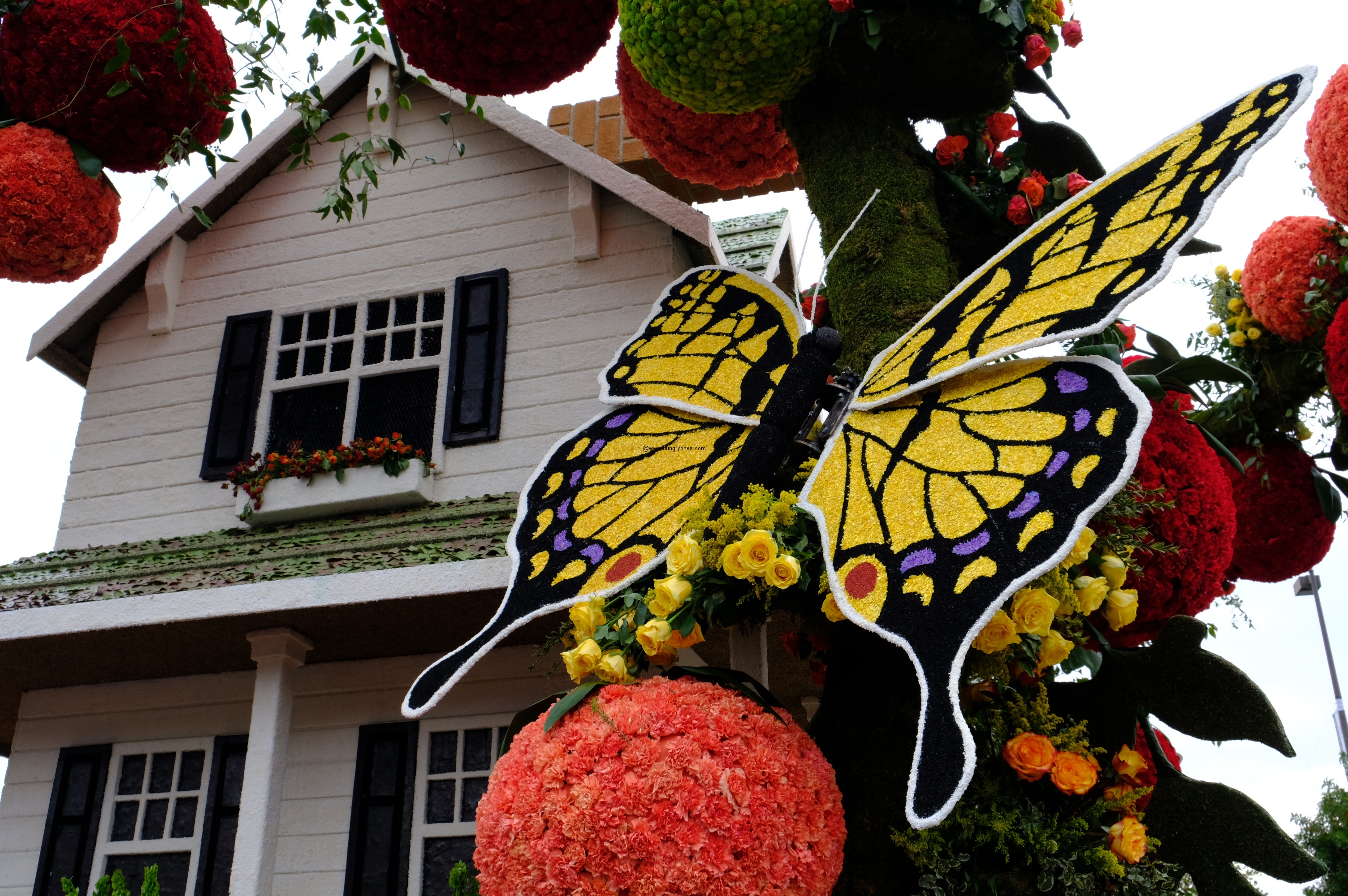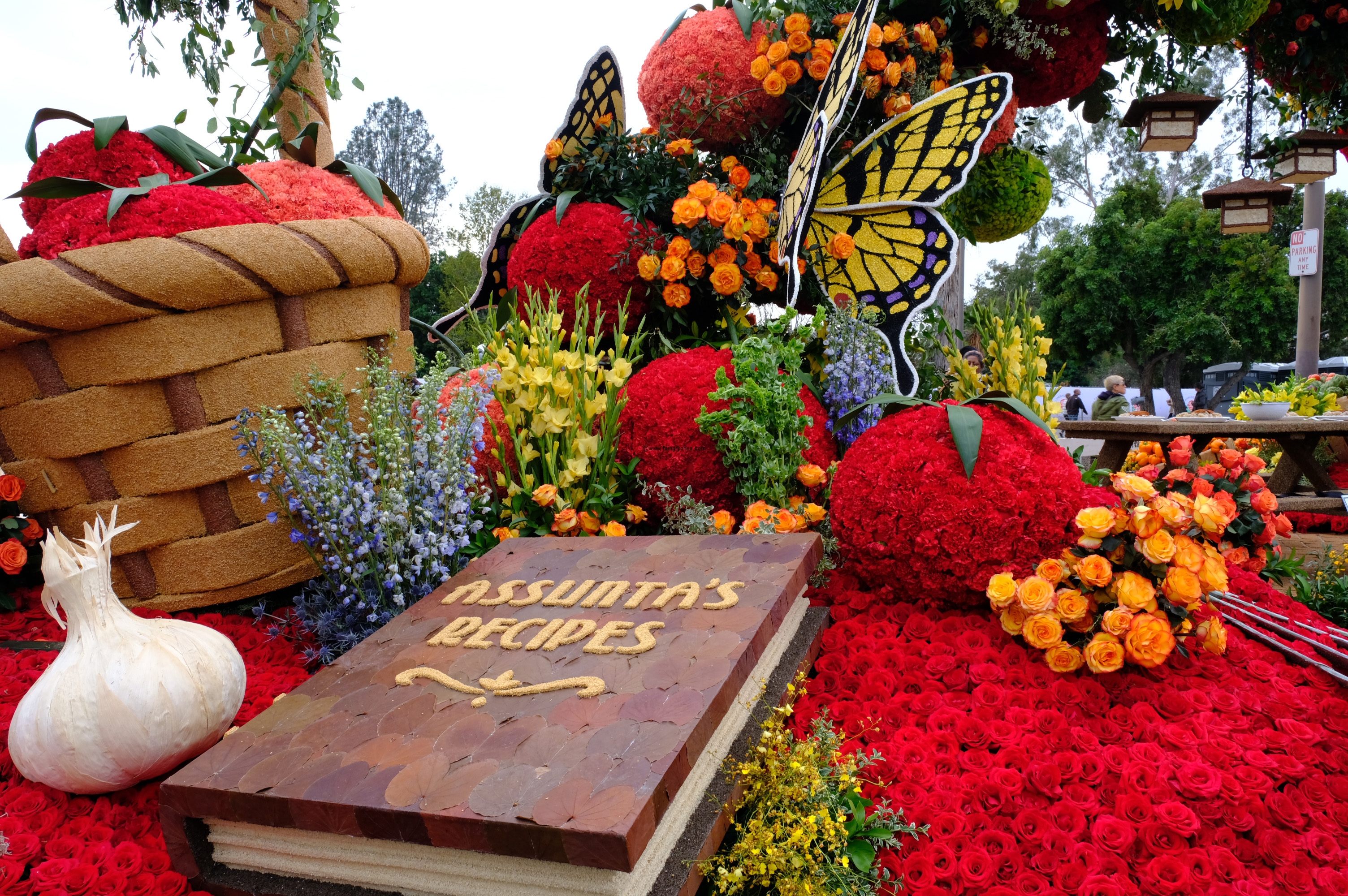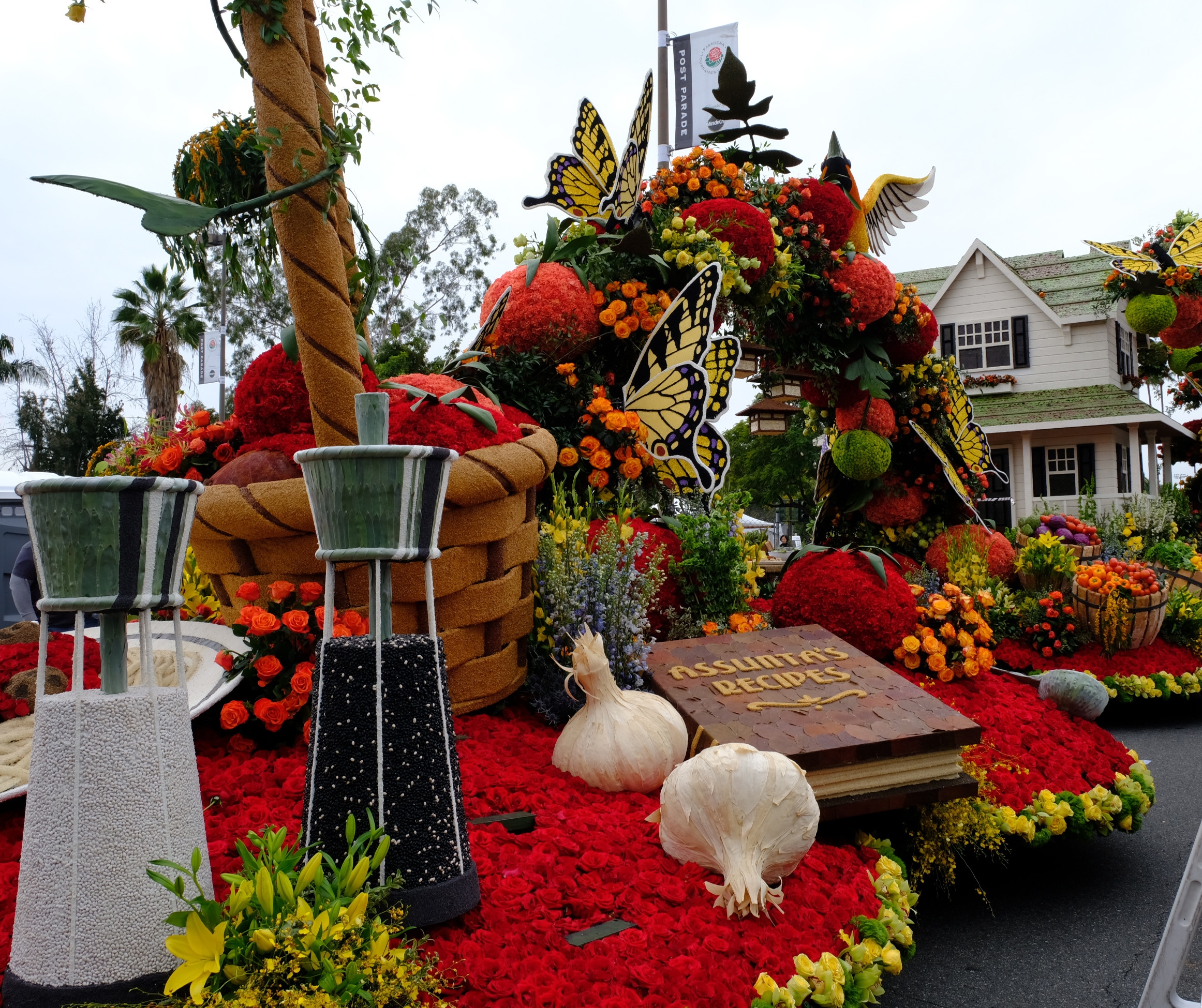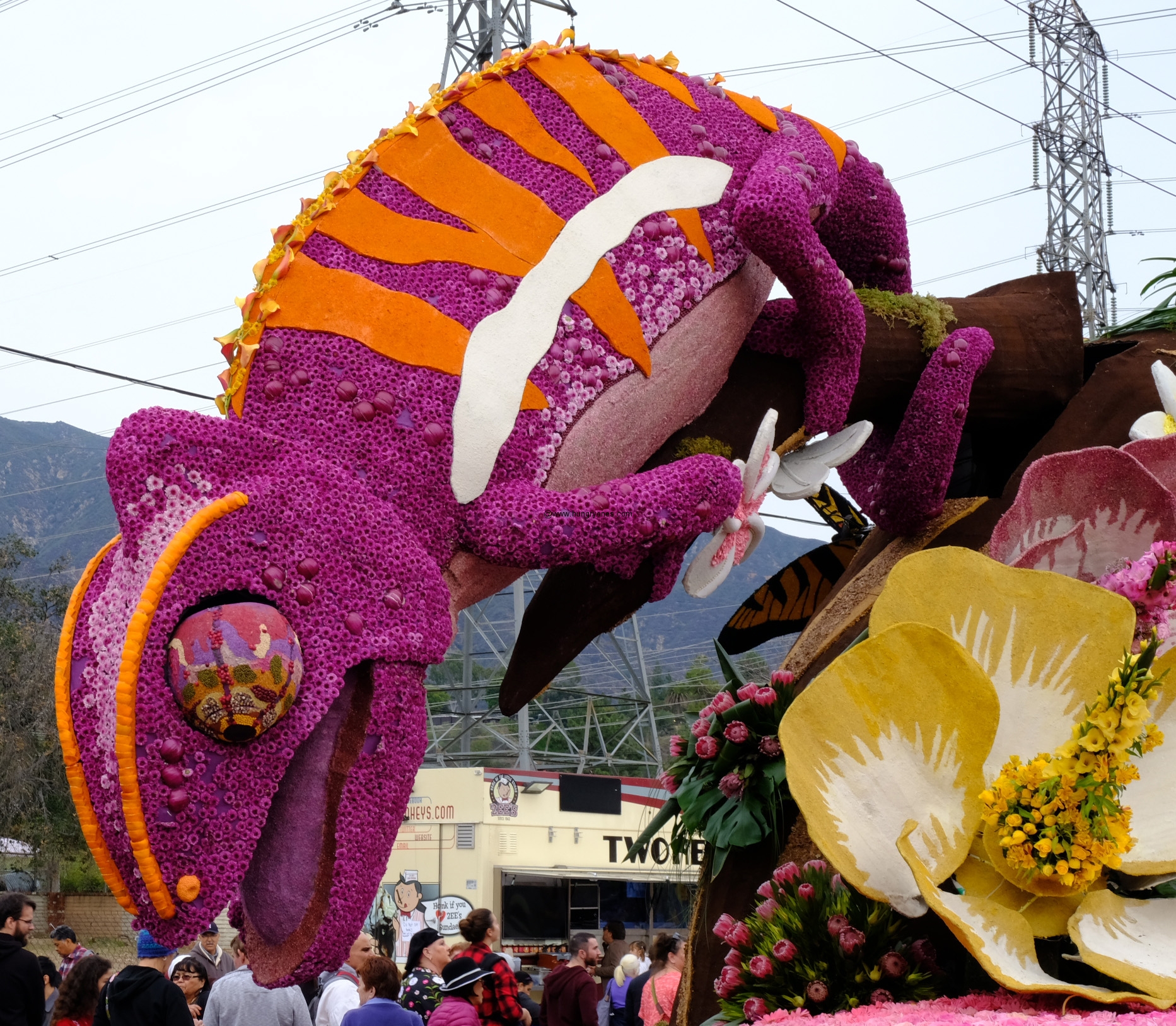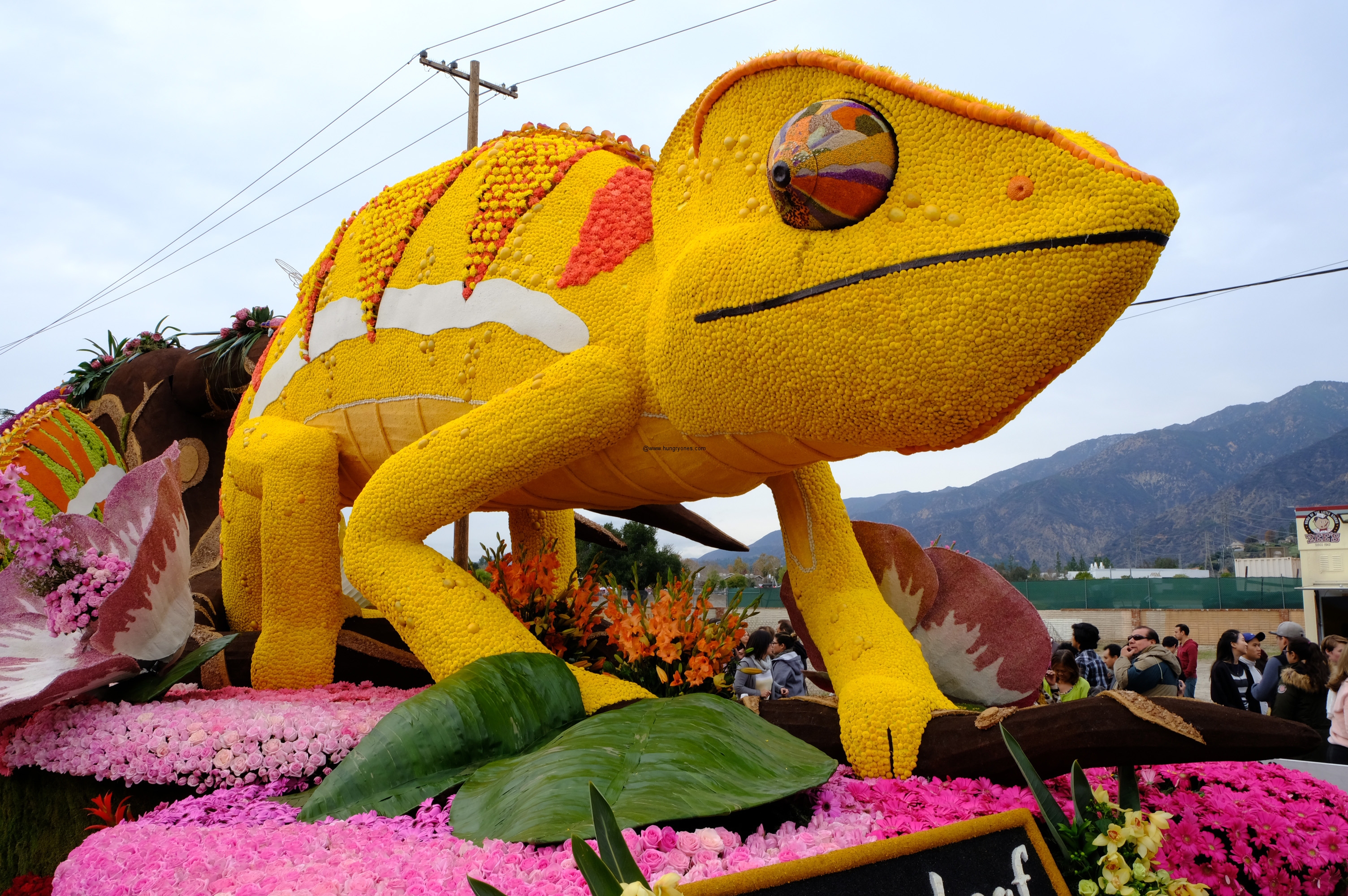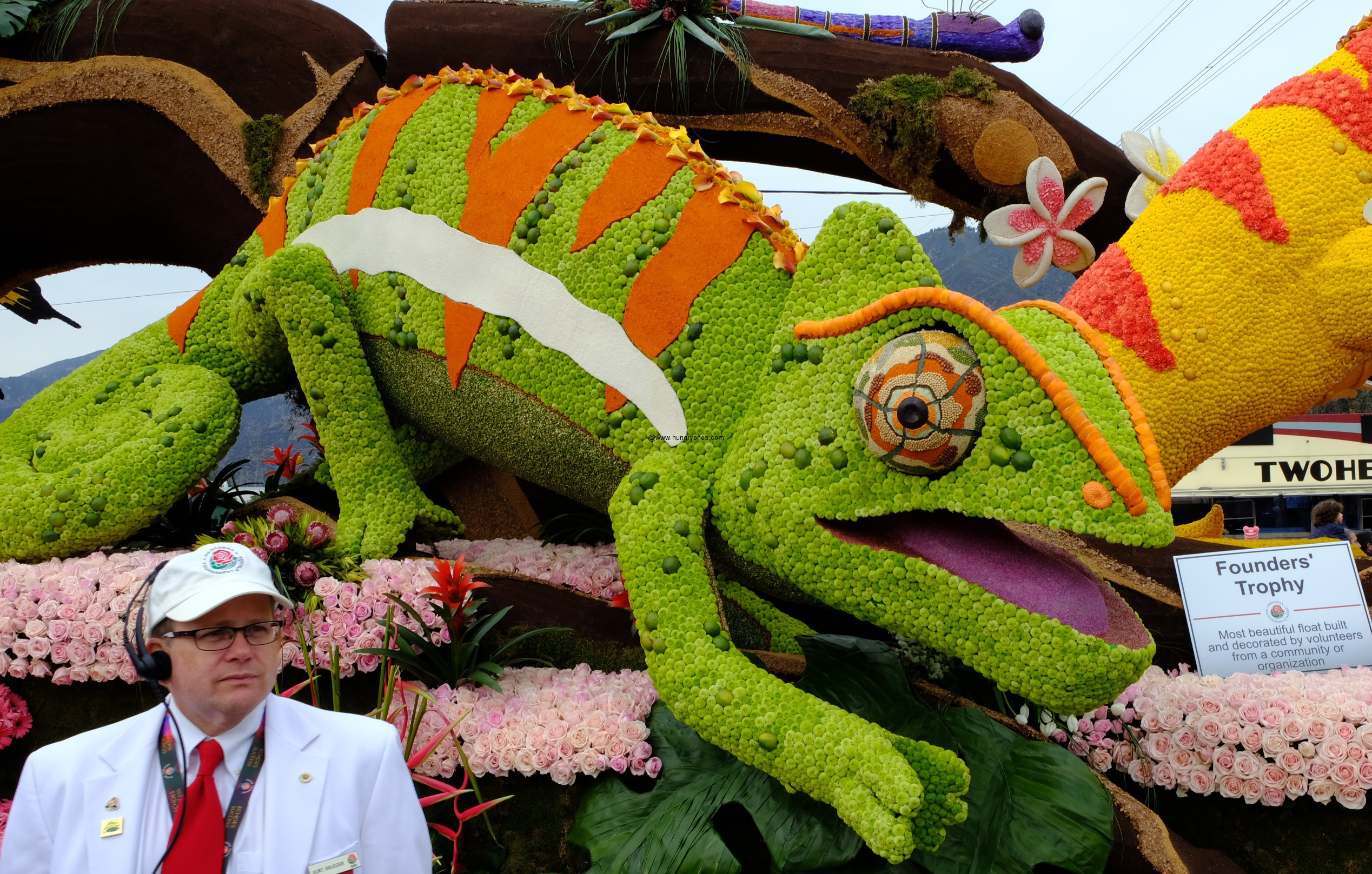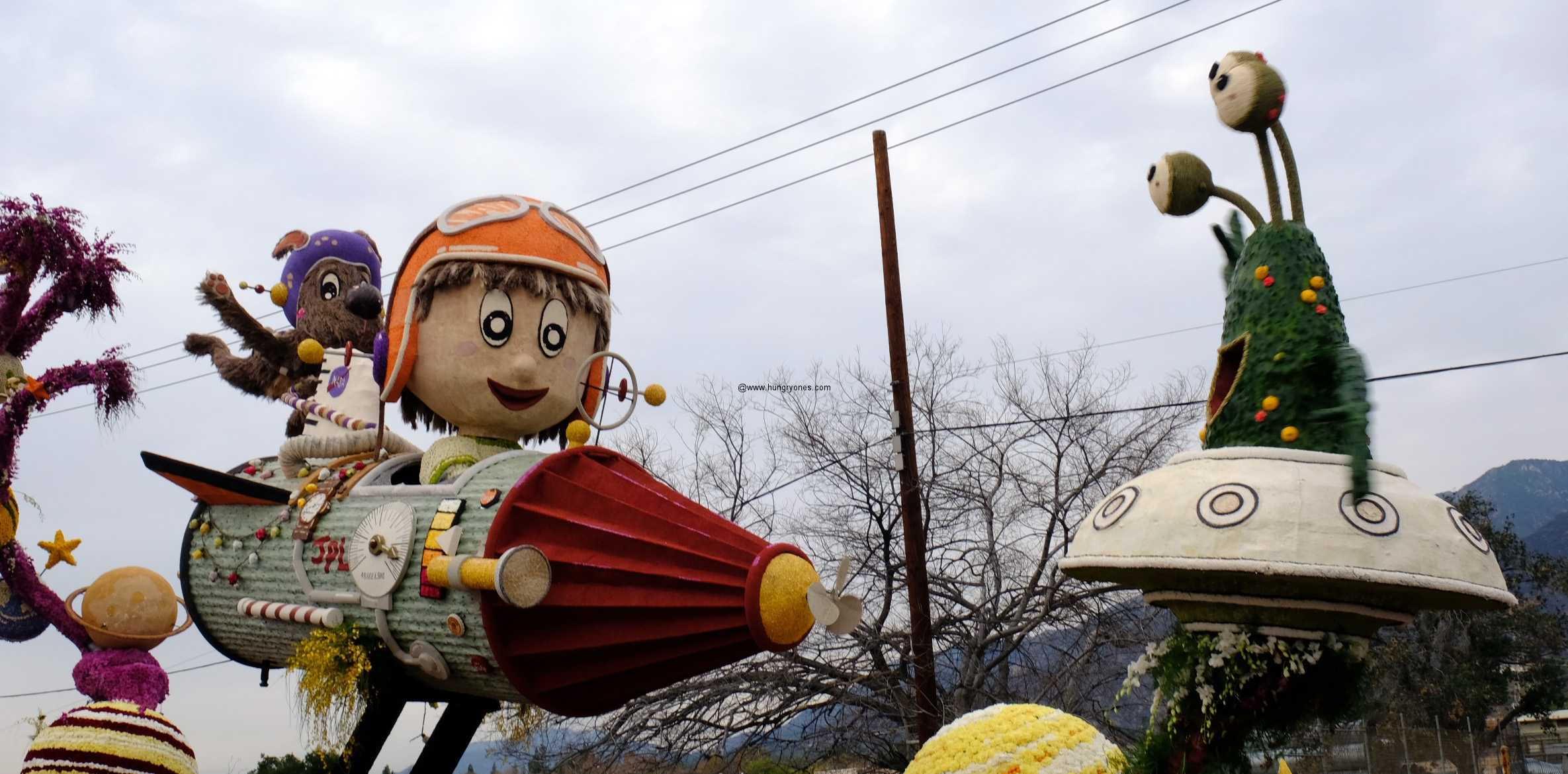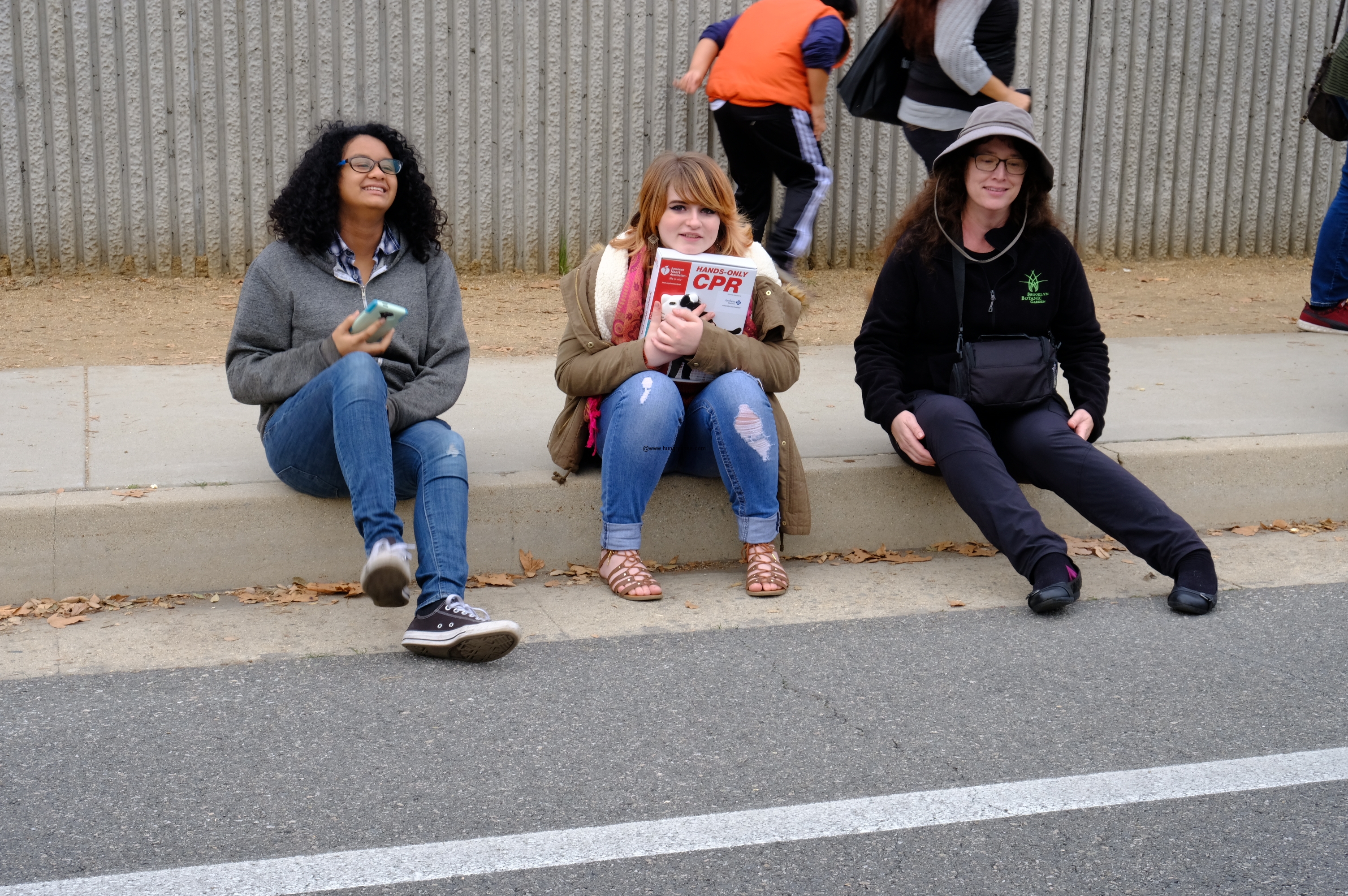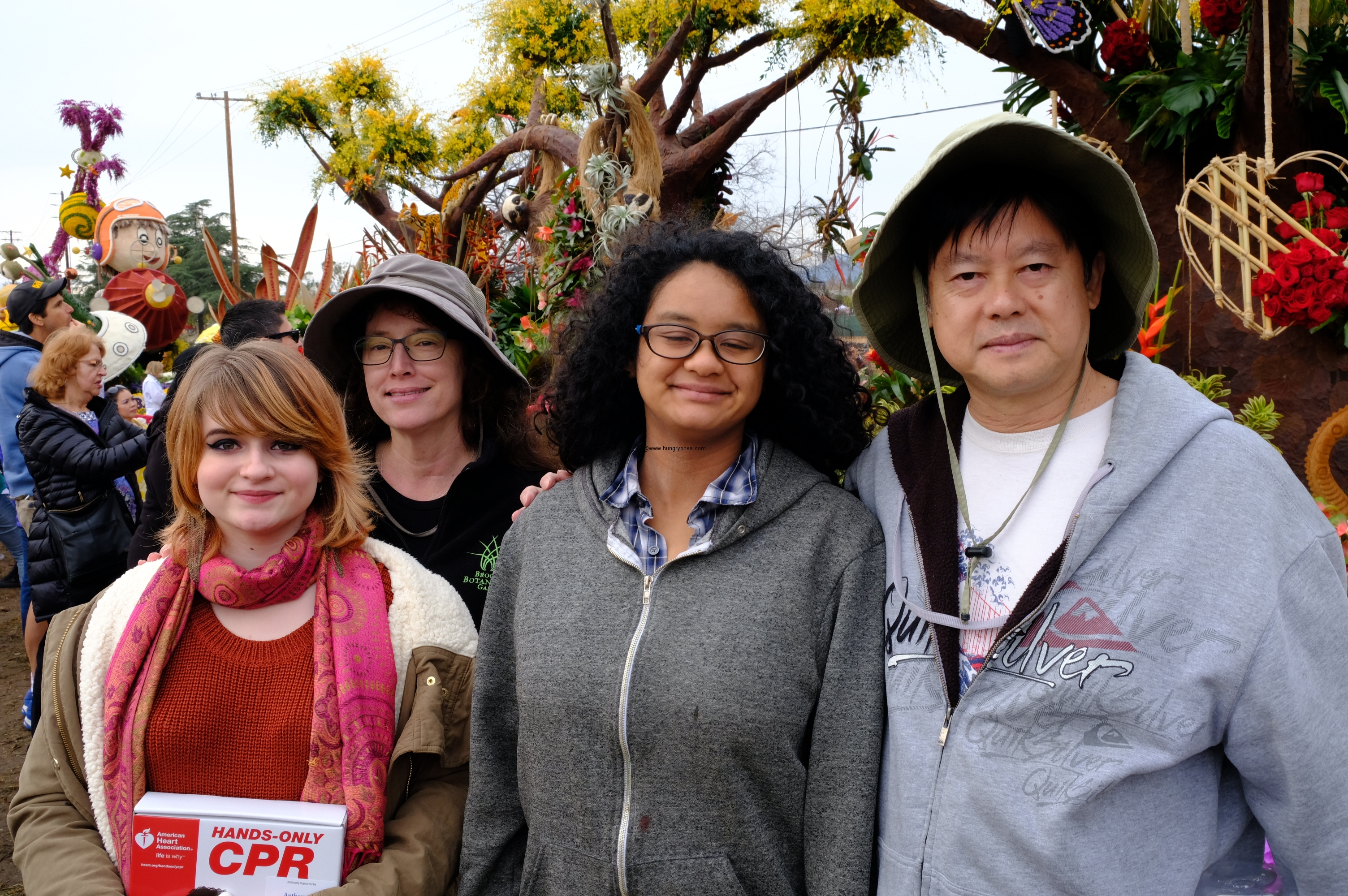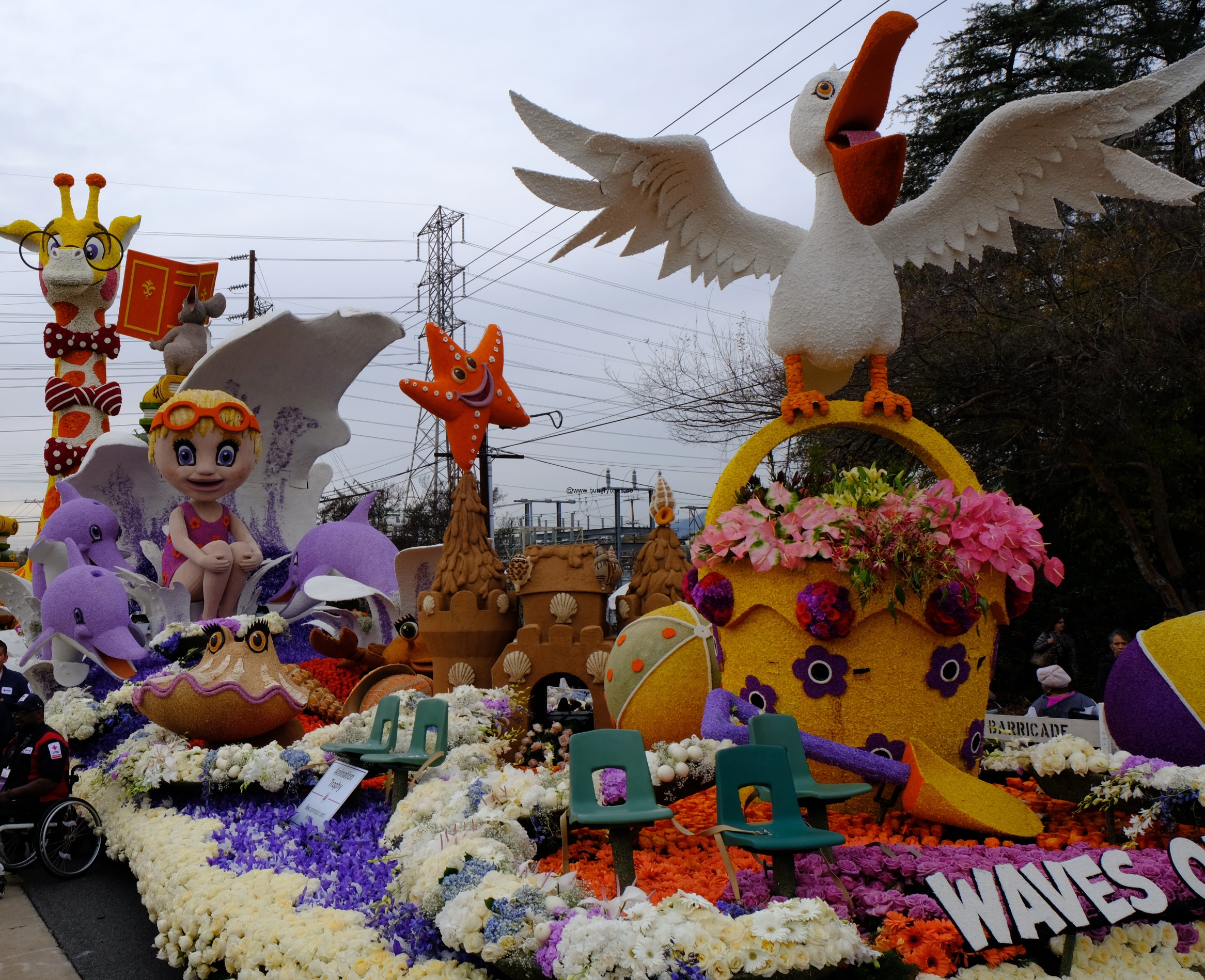 This was by far the most inspiring story. During the parade the little girl who sat in the chair, was honored by having her likeness recreated, surrounded by dolphins. She has a debilitating illness and was saved by her Doctor's (also sat on the float) ground breaking procedure.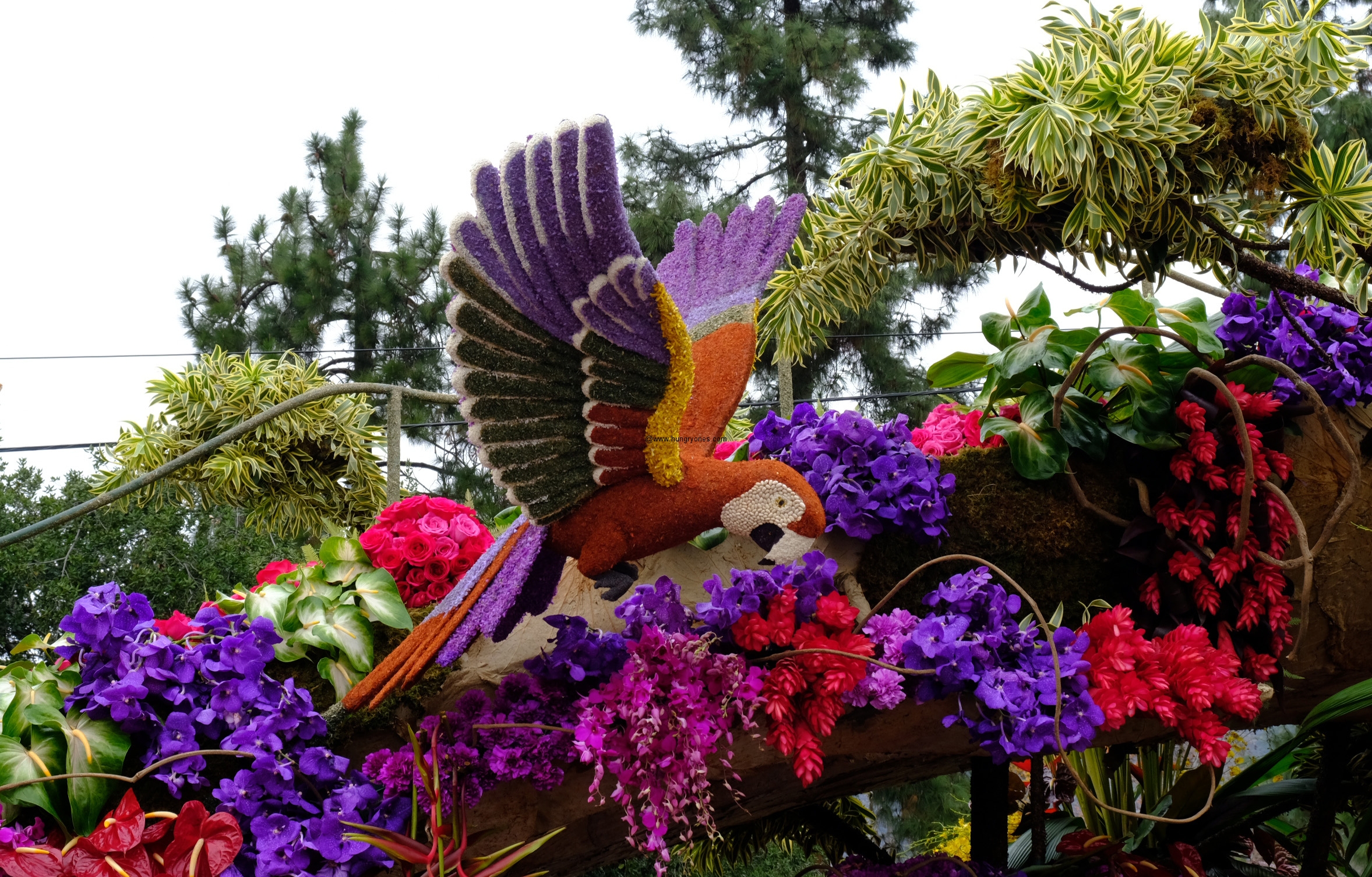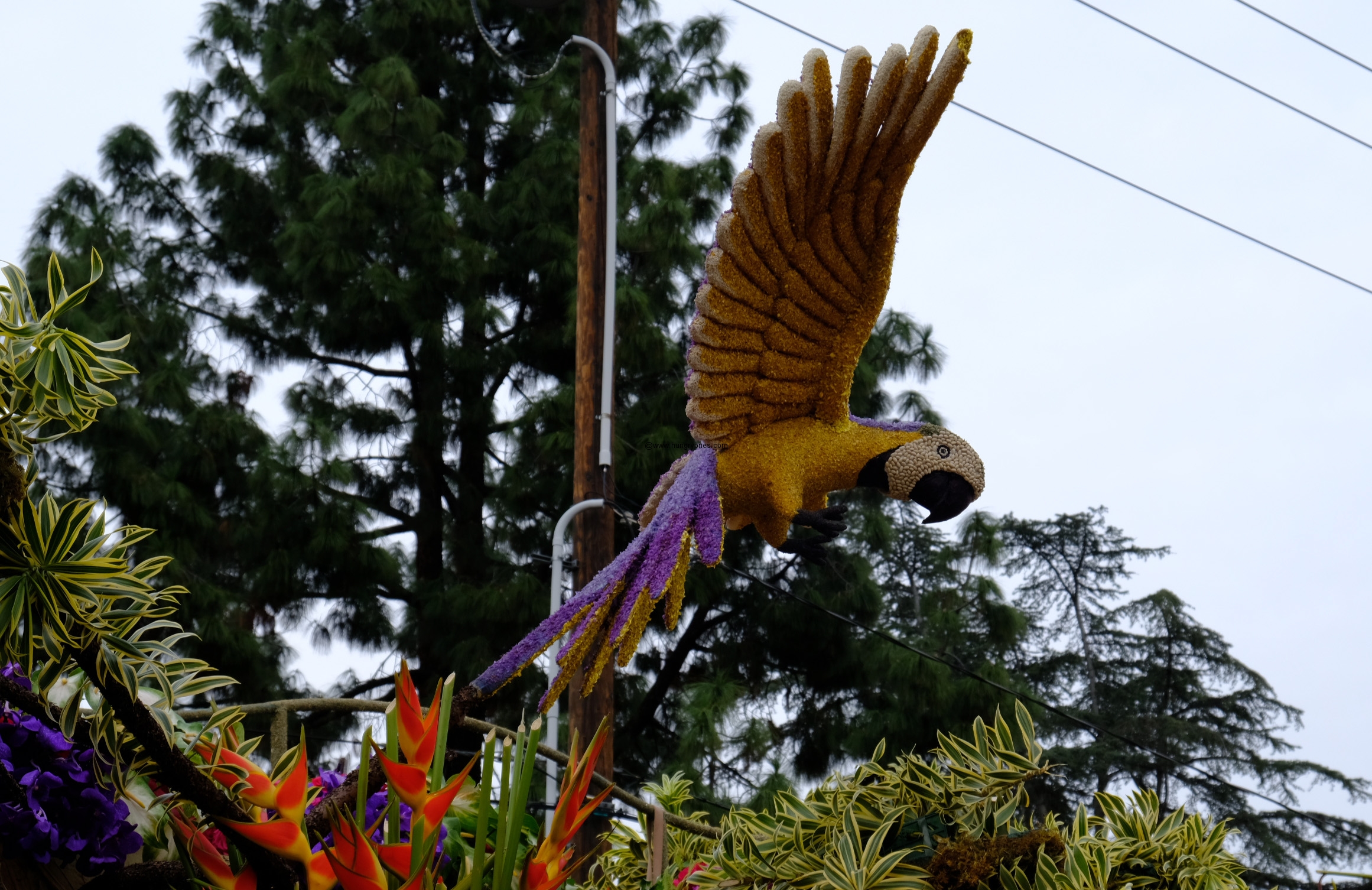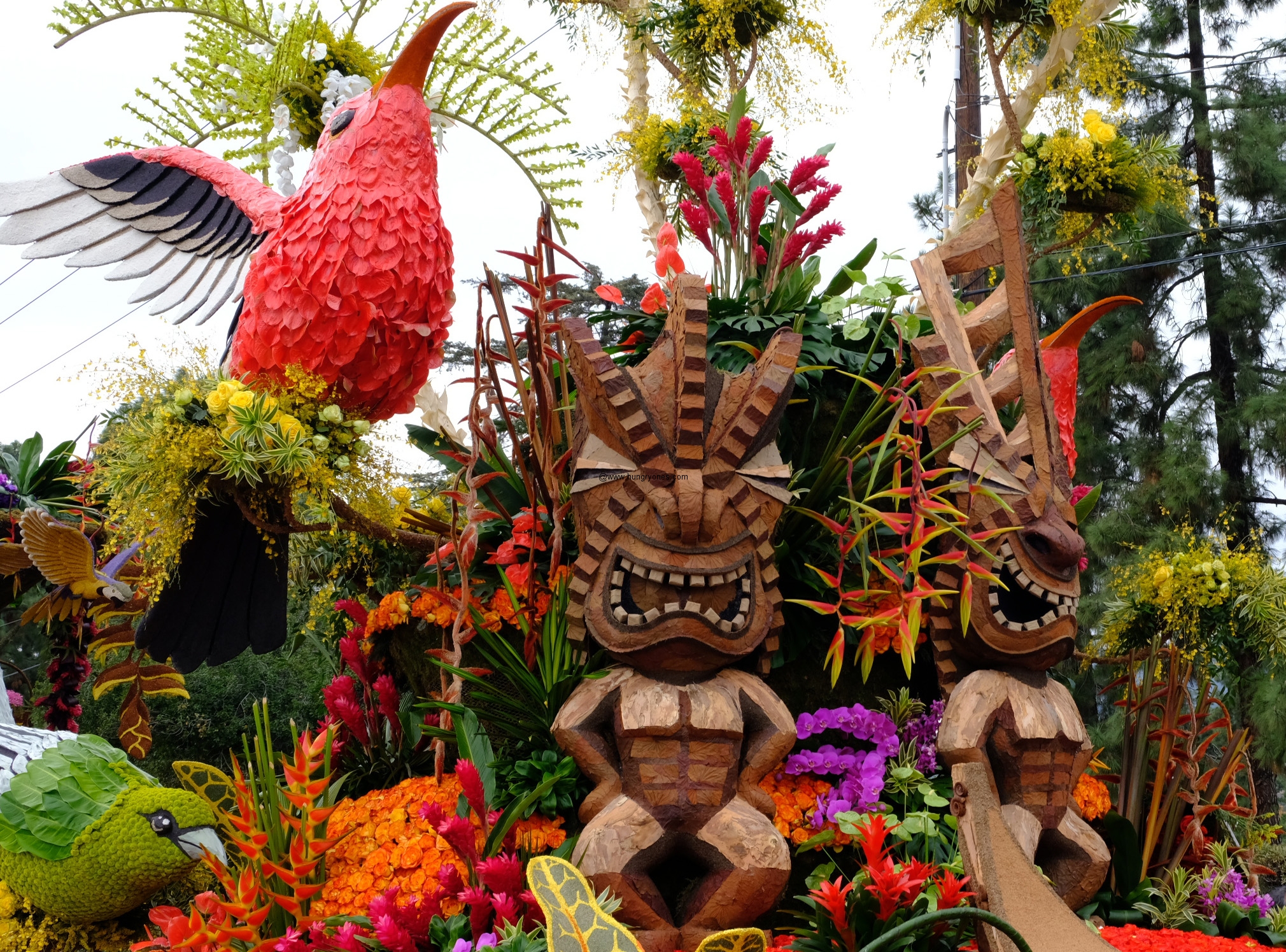 This float honored specific organ donors and recipients, encouraging them to meet each other when possible. Quite beautiful.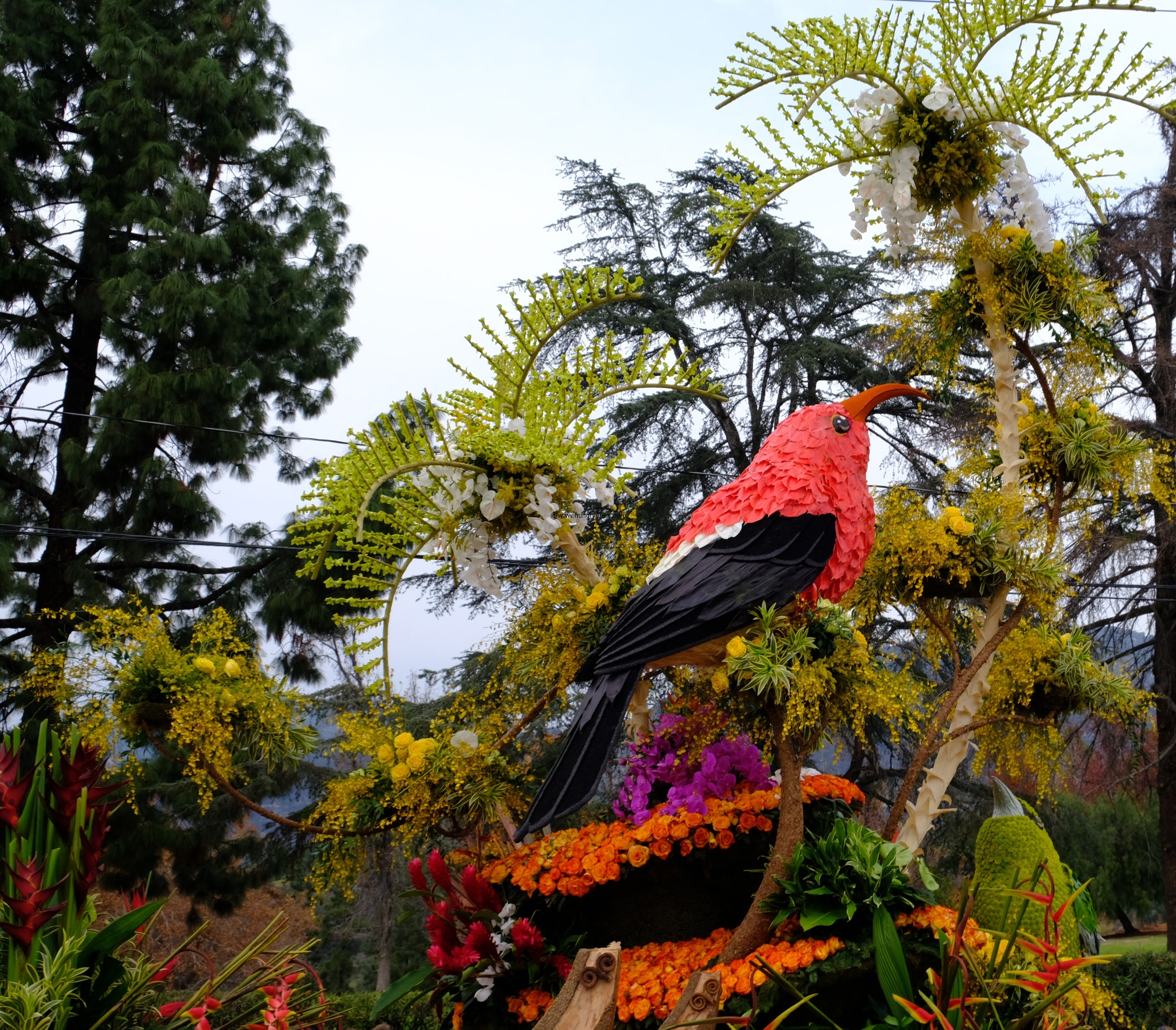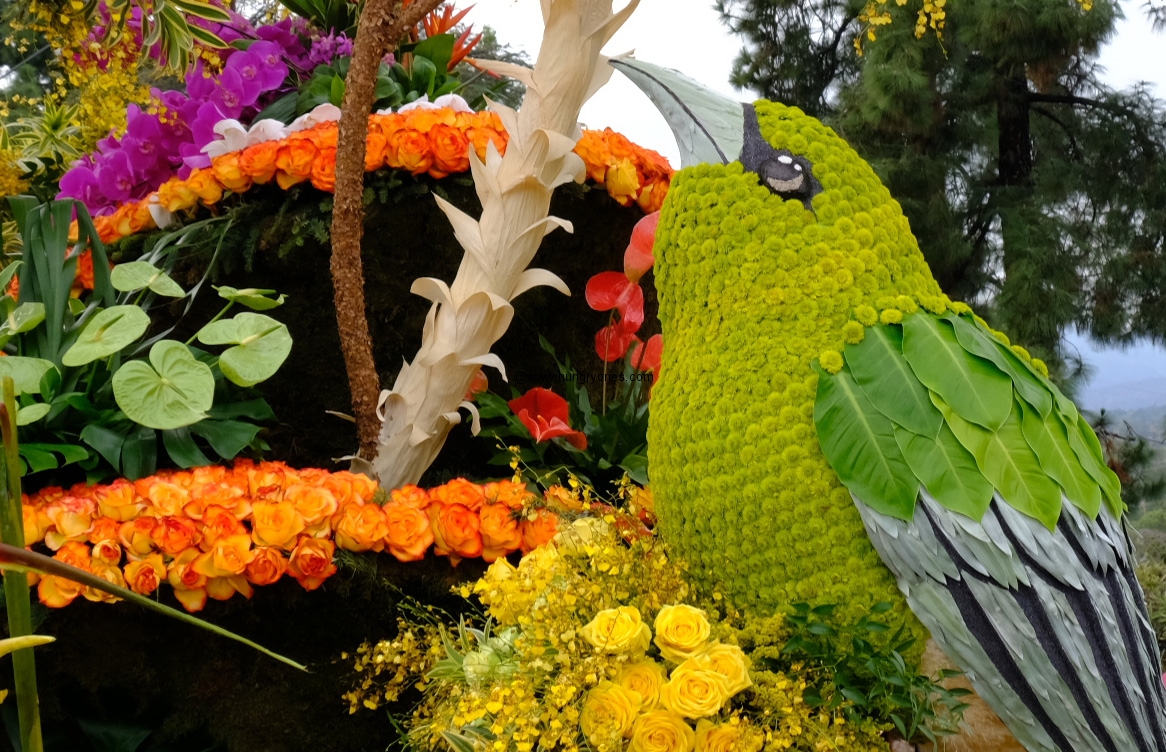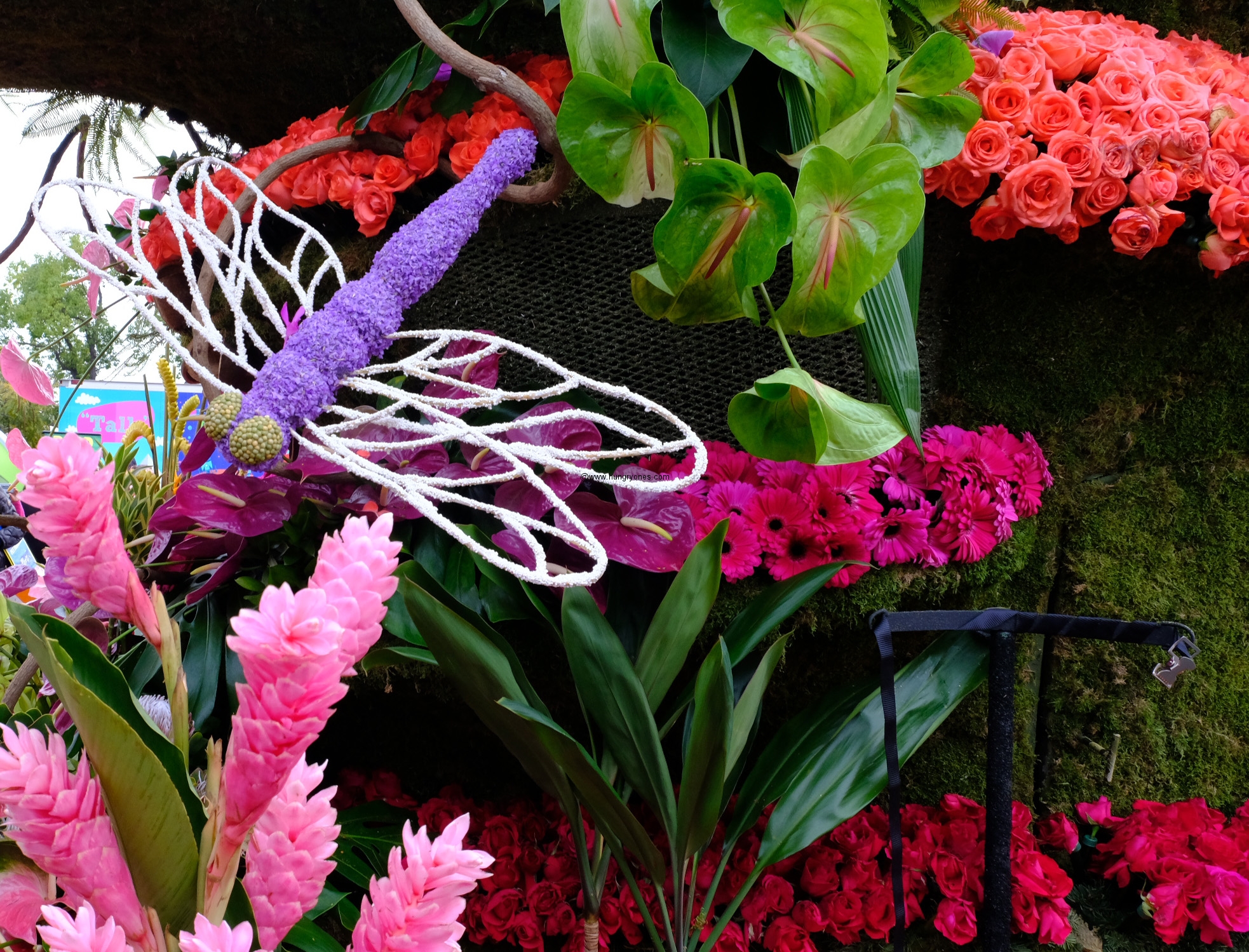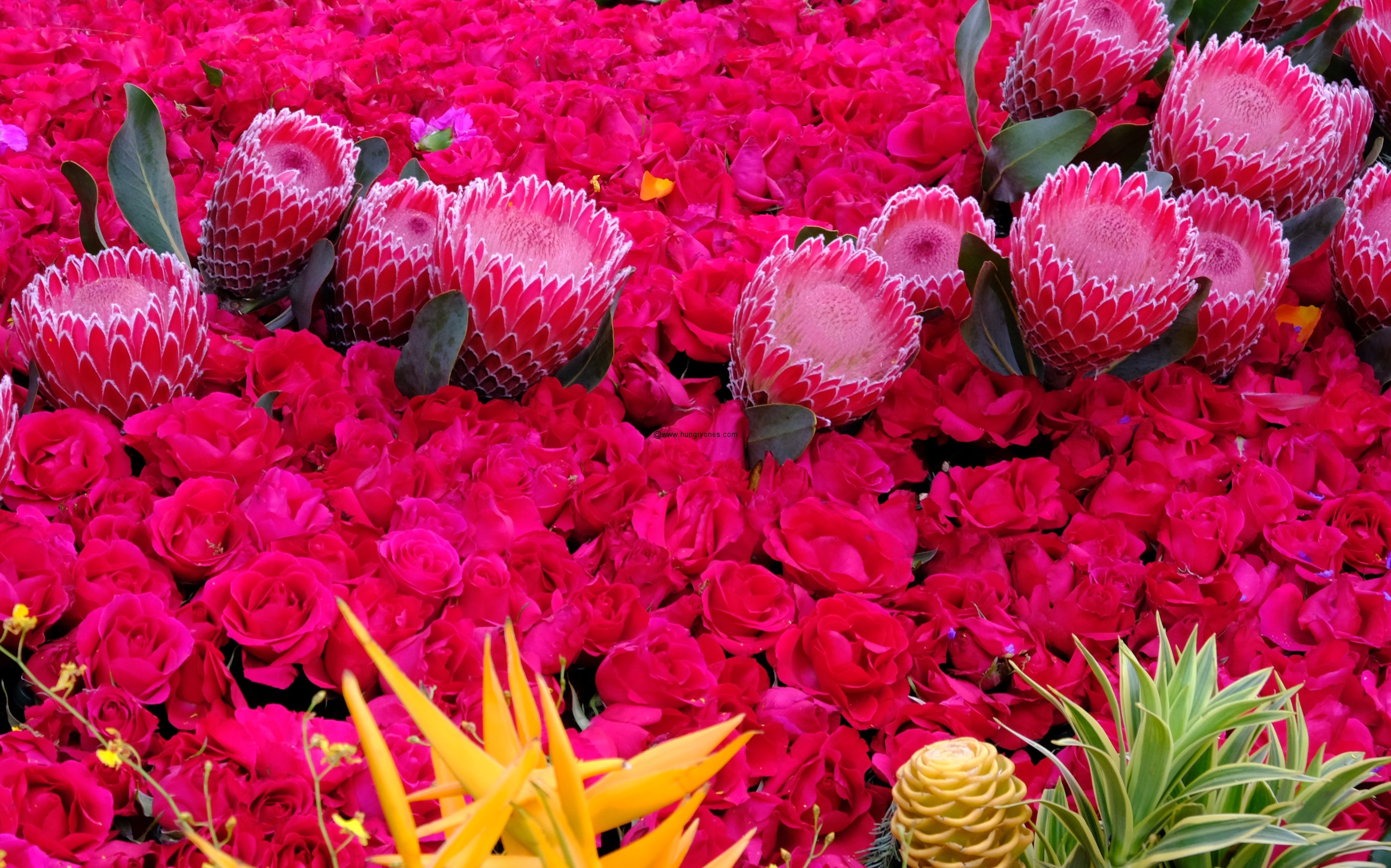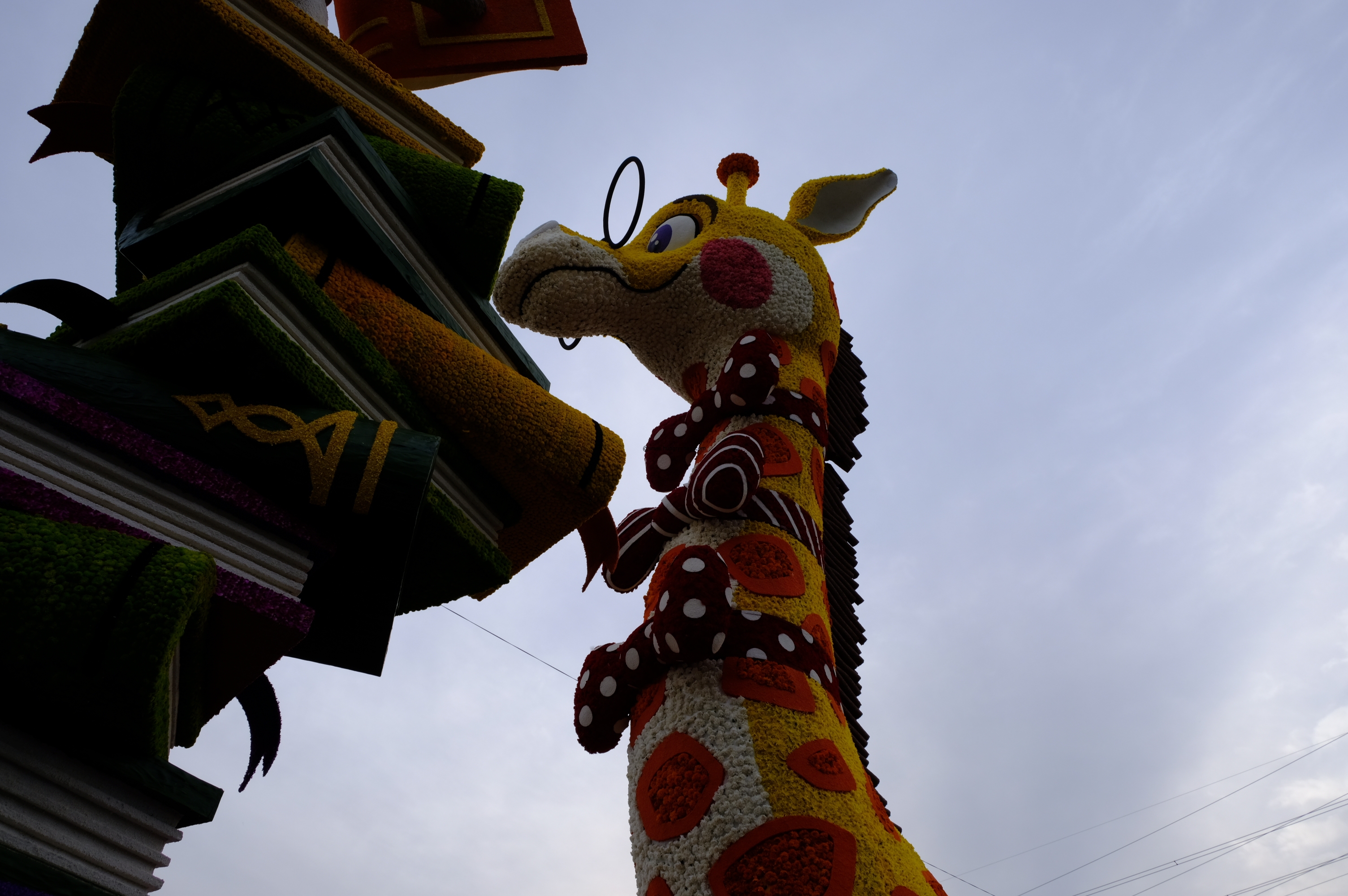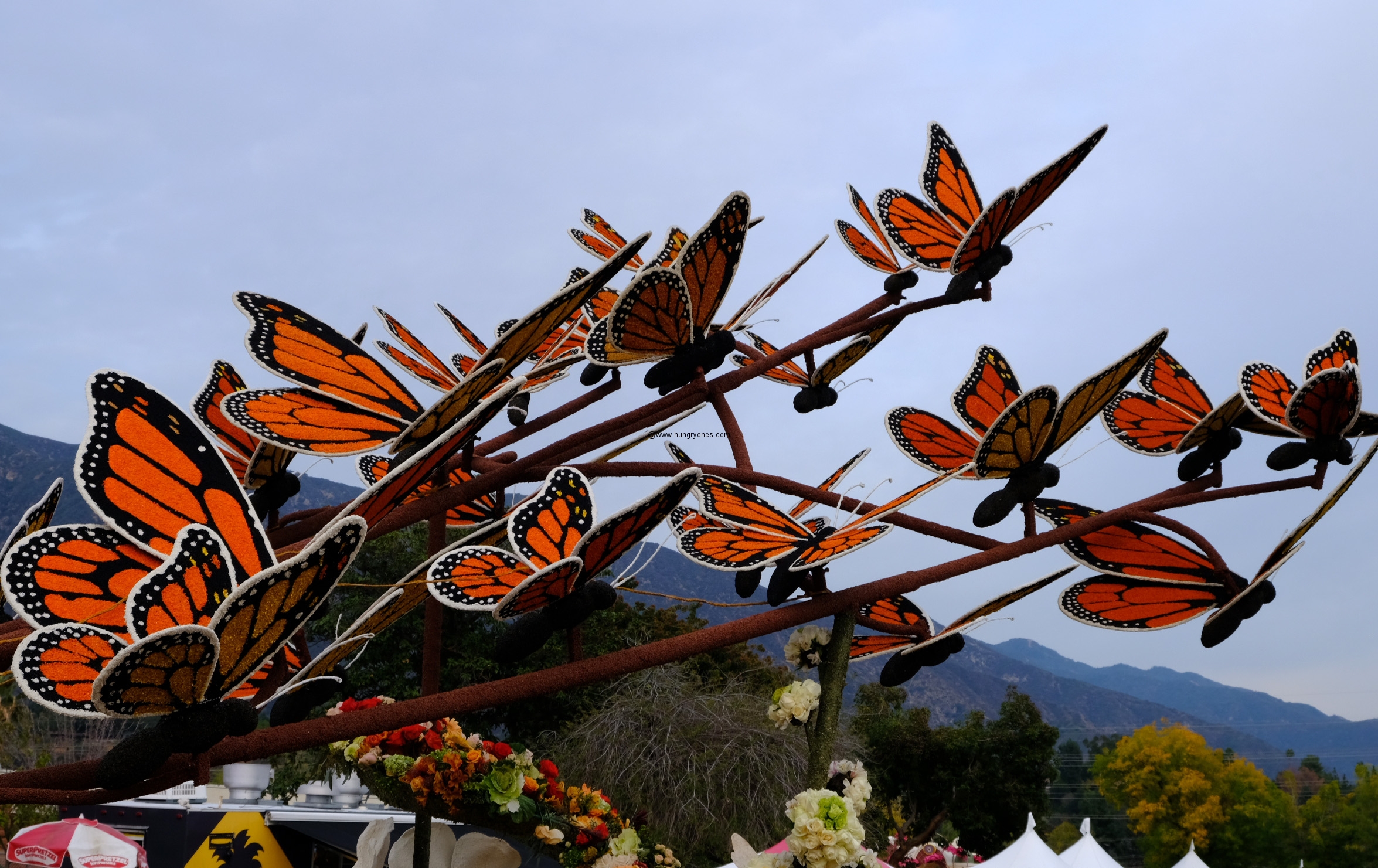 This was a day well spent and I look forward to coming back every year! A special thanks to Steve, our friend and guide in L.A. and surrounding areas.