Casmalia, CA.  I look out the window at rows and rows of lettuce.  There are some farm workers picking the ripe ones and boxing them up.  On some patches of land grass grows and cows are grazing.  I remember these same scenes driving up highway 101 to San Francisco when I was 8.  It's good the shopping malls and condos haven't taken all the land.
I noticed cows grazing across the street from The Hitching Post.  I bet the beef is really fresh here.  I imagine back in the old days you could ride your horse here and tie up in front.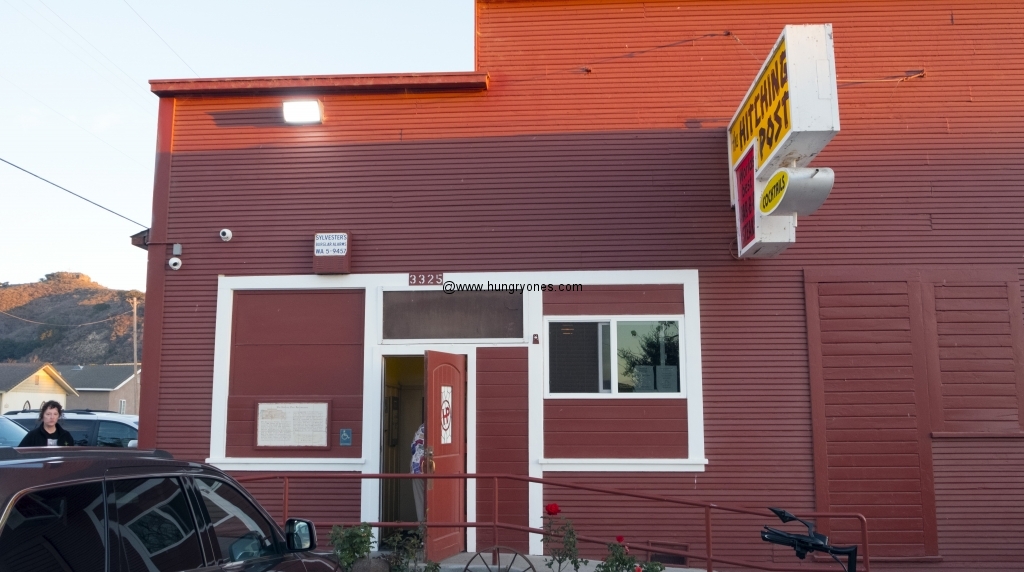 Now you park your suv in front.  Inside there is an awesome smoky scent from the red oak burning.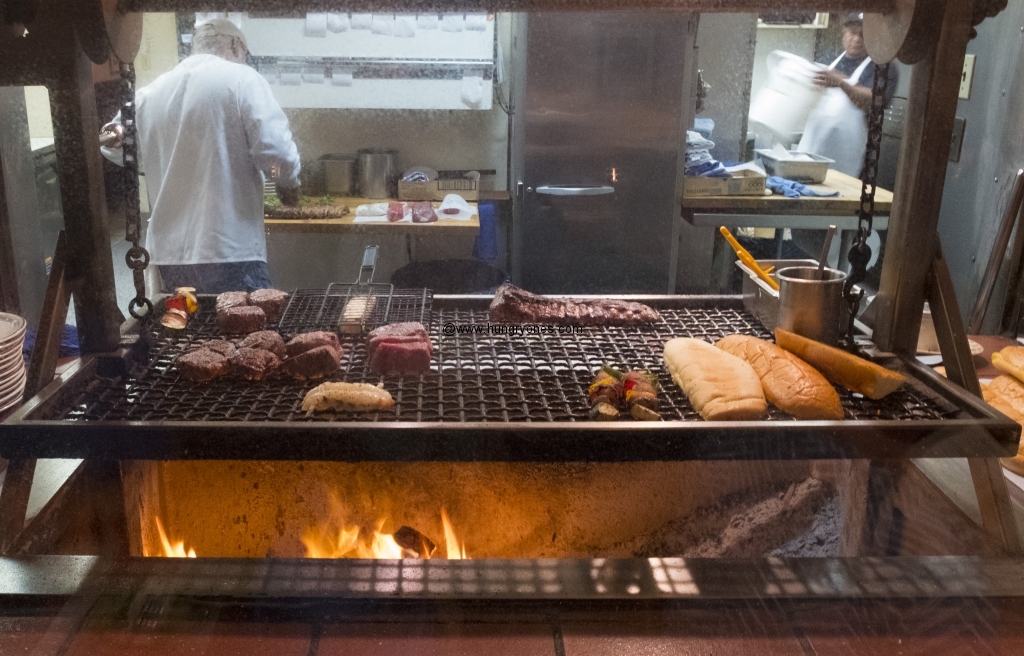 I spot a wood grill in the center of the restaurant.  There is much to see on the walls.  This building has been here 100 years while The Hitching Post has been here 65 years.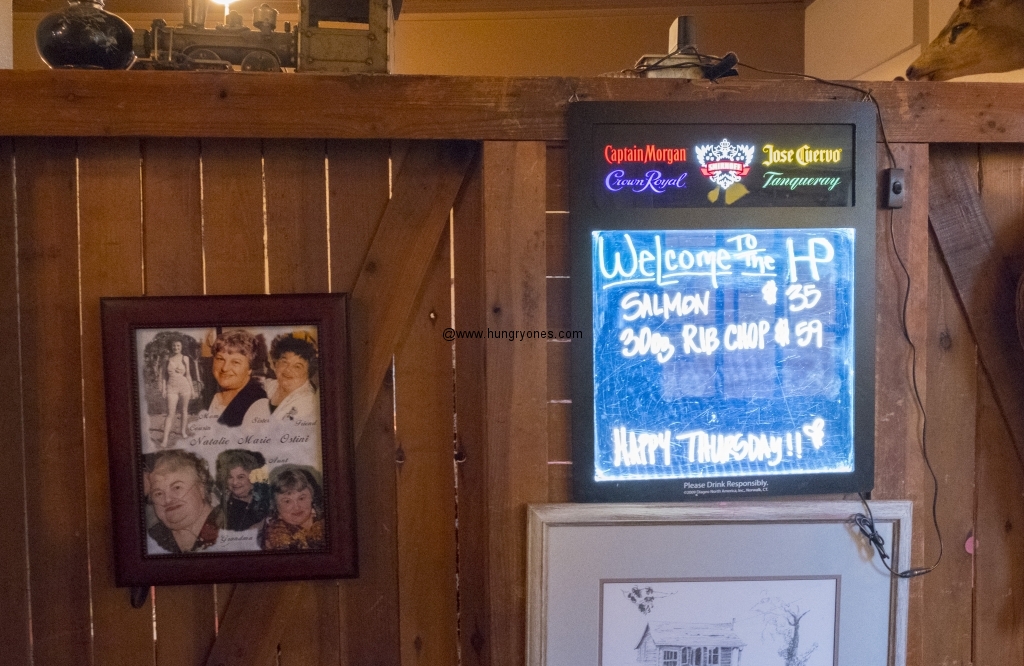 Baby rack ribs had that unique Santa Maria flavor as well.  A little on the dry side but still really good.
French fries looked like the standard fast food fry but the flavor was a bit better as the potato flavor came through good and there wasn't any oil aftertaste.
Dreyer's rainbow sherbet was an explosion of various flavors.  Really sweet.
Outside the sun has fallen.  Cows are asleep.  It's dark out away from the city lights.  Crickets chirp in the distance.  I take a last look at this remnant of the old west before heading back to the city.
 Thanks to Yelper Natalie F. for suggesting this place.
The Hitching Post
3325 Point Sal Road
Casmalia, CA. 93429
(805) 937-6151 or (866) 879-4088