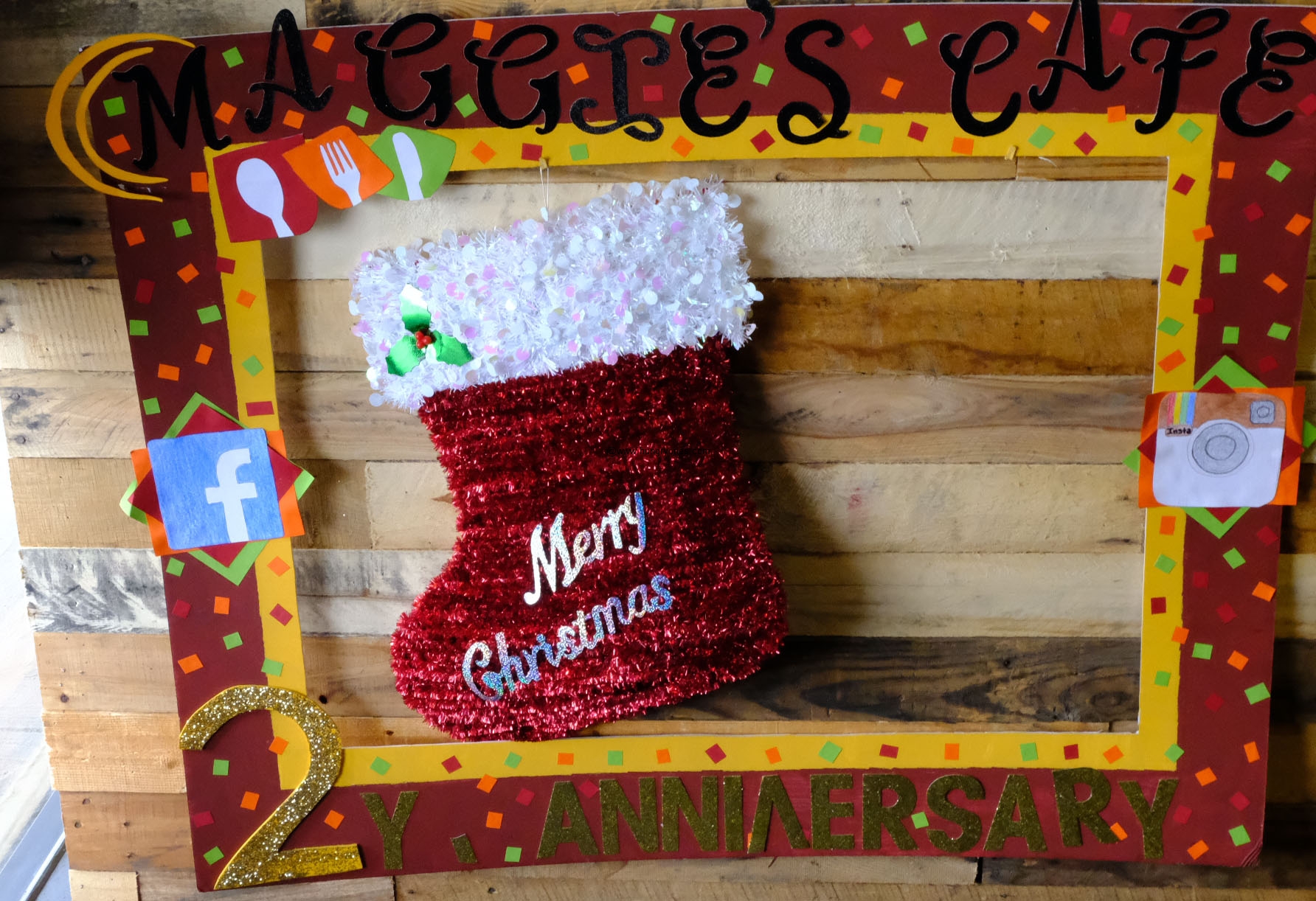 The moon on the breast of the new-fallen snow
Gave the lustre of mid-day to objects below.
When, what to my wondering eyes should appear,
But a miniature sleigh, and eight tiny reindeer.
This was my first visit, everything on the menu looks fabulous and the decorations are festive for Christmas time.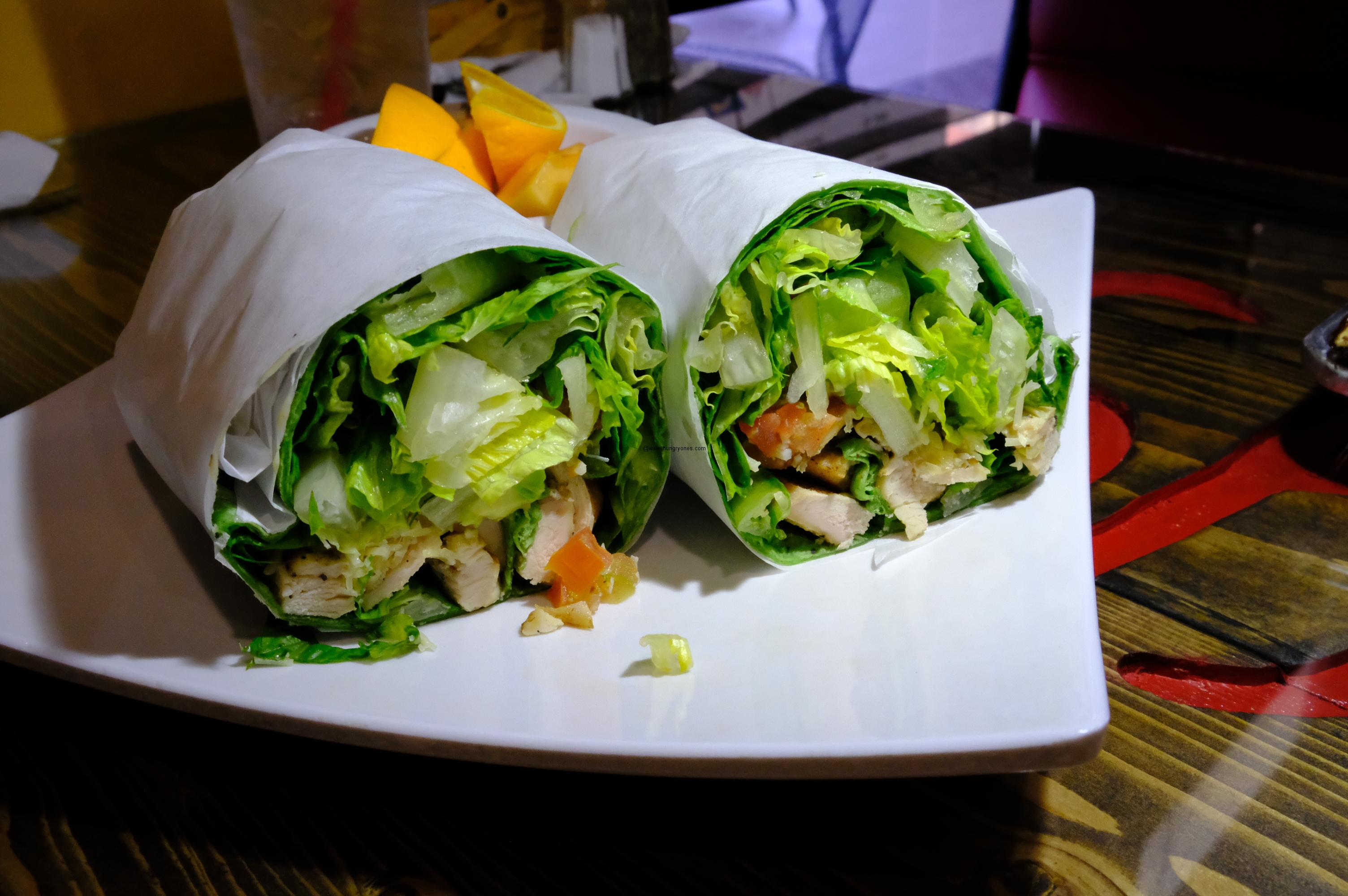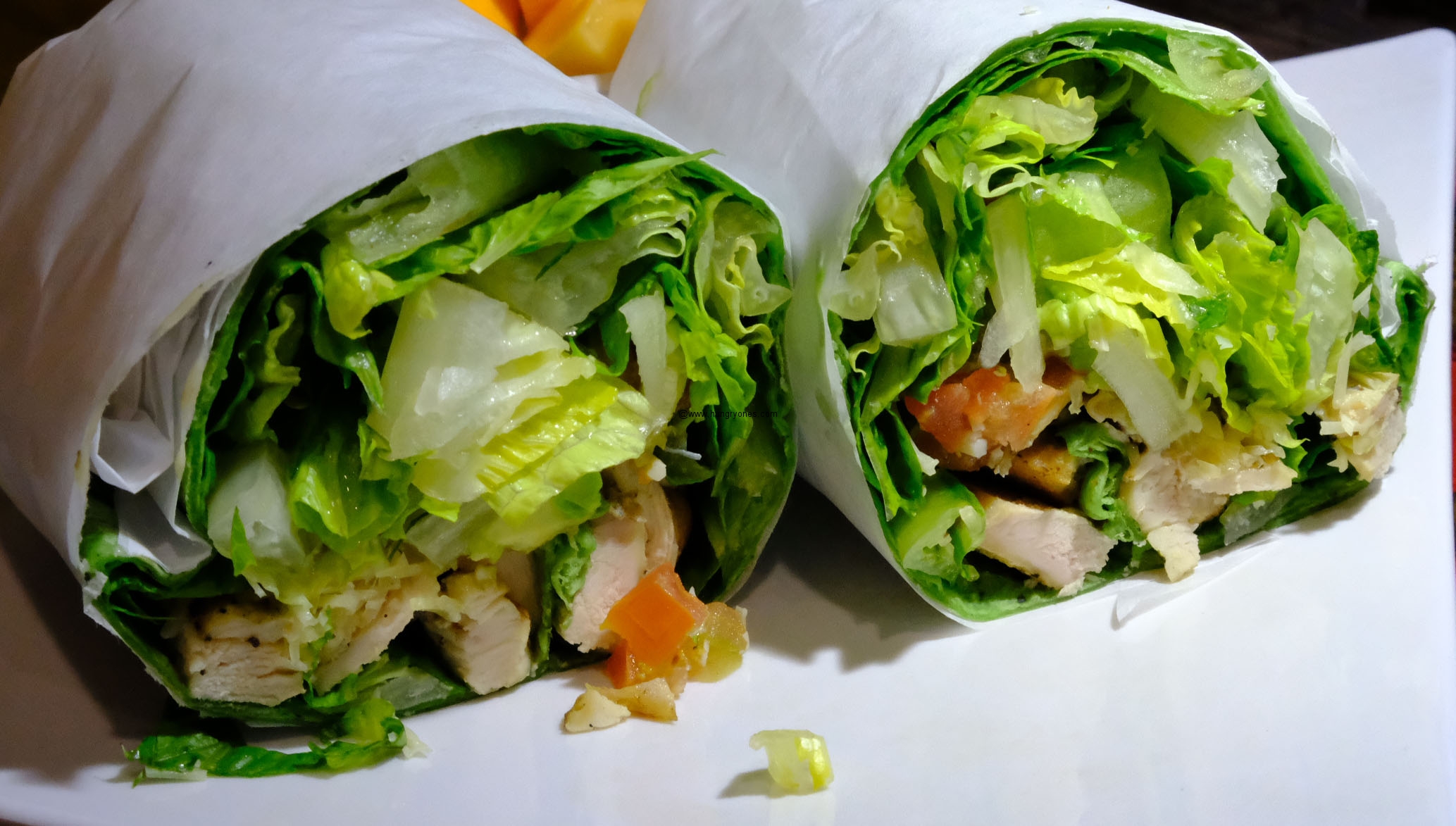 The chicken wrap was fresh and delicious. I'll be back to try out more menu items. After all the place does bear my name. :>)
Next visit I tried out the chicken soup. Rich deep flavor, tender chicken and delectable spices. Friendly, warm service is delightful.
3232 Greyling Dr, San Diego, CA 92123