I must confess I have a weakness for swag.  It all started in grade school when the teachers started giving out swag for being good, getting to class on time, holidays, and doing well on tests.  While the gold stars were nice candy was what I wanted the most.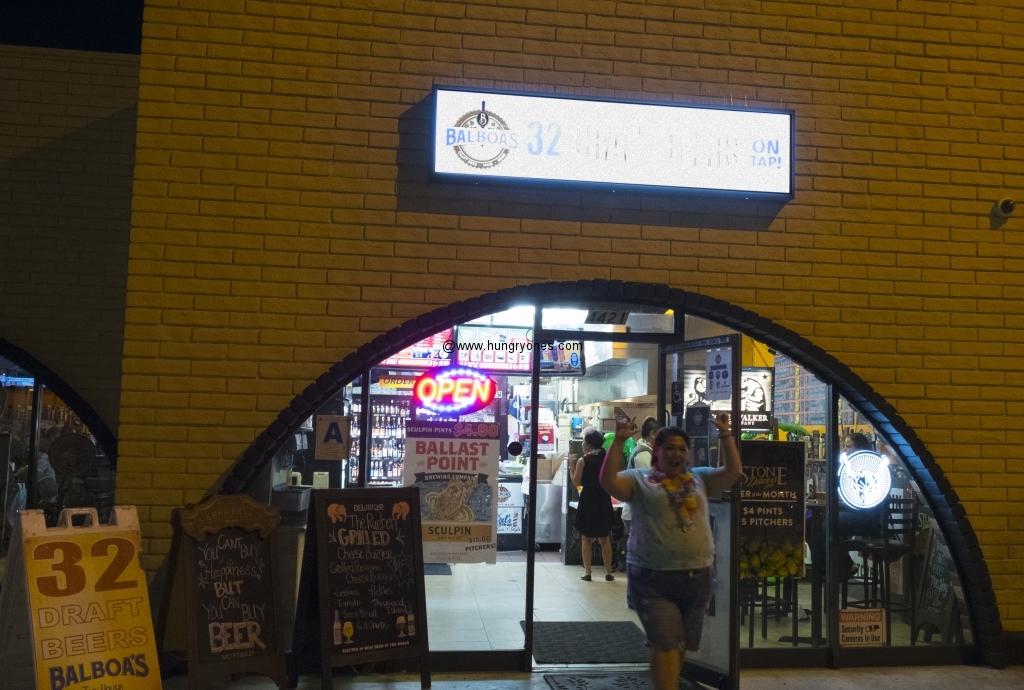 I was excited to attend Linda's unofficial yelp event at Balboa's Tap as she promised everyone would leave with some swag.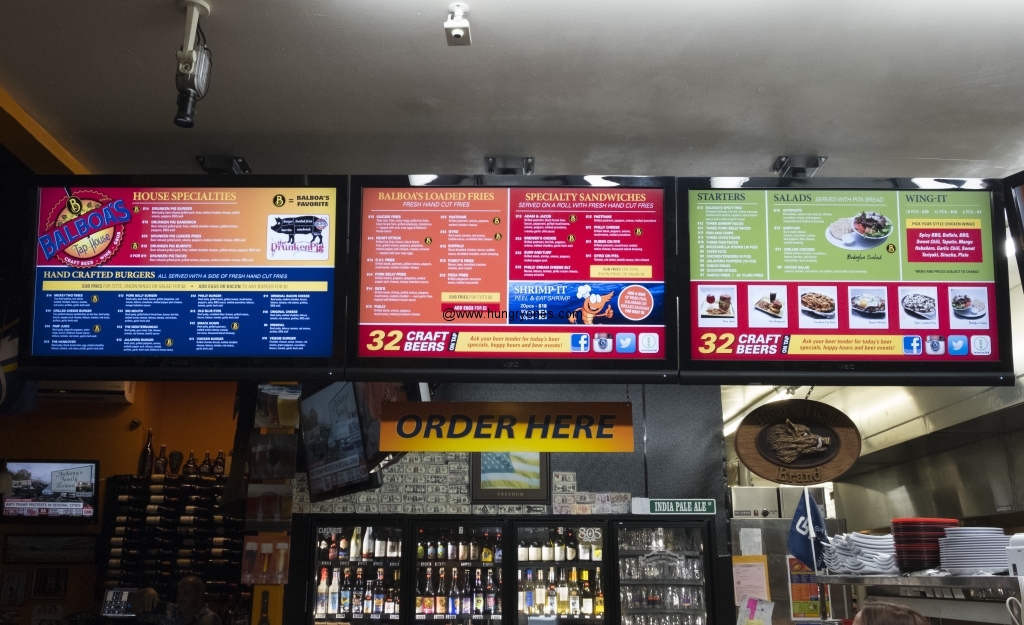 I can afford to pay full price for a $14 burger but I wouldn't get any cool swag if I came here at a different time.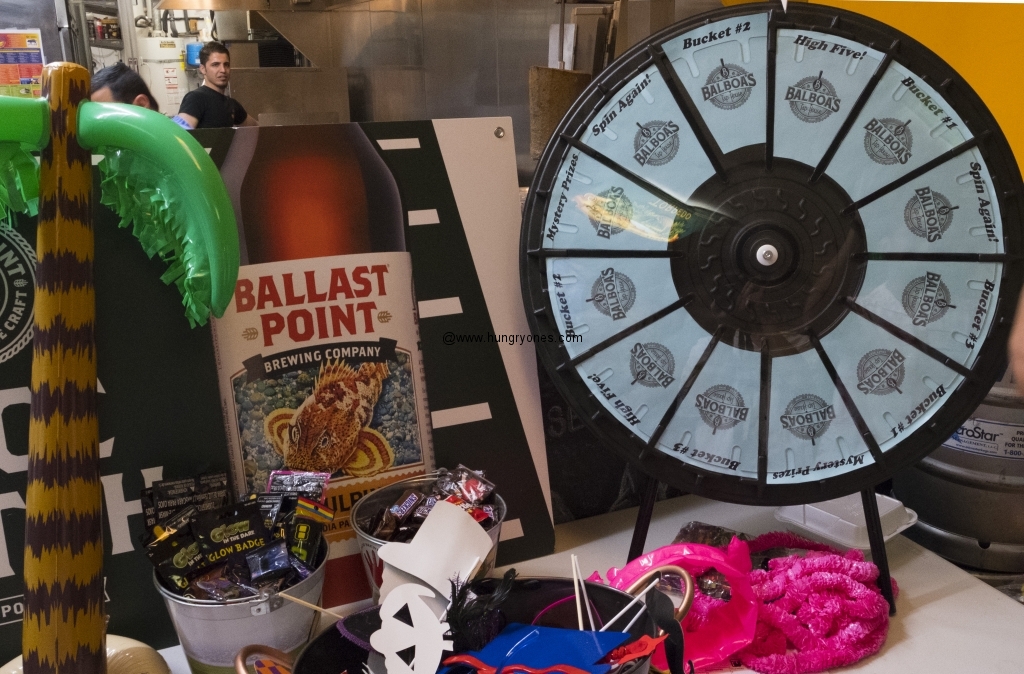 Linda had a spinner contest wheel.  I was nervous as my turn came up as the guy in front of me won a high five.  I gave the wheel a forceful spin and watched as the wheel slowed.  My heart raced as the wheel was about to stop in the bucket area.  The wheel stopped on lucky bucket #3.  I grabbed and handful my fav chocolates and was given a gift bag to boot.  Inside I found more chocolate a fridge magnet, a keychain, and 3D glasses.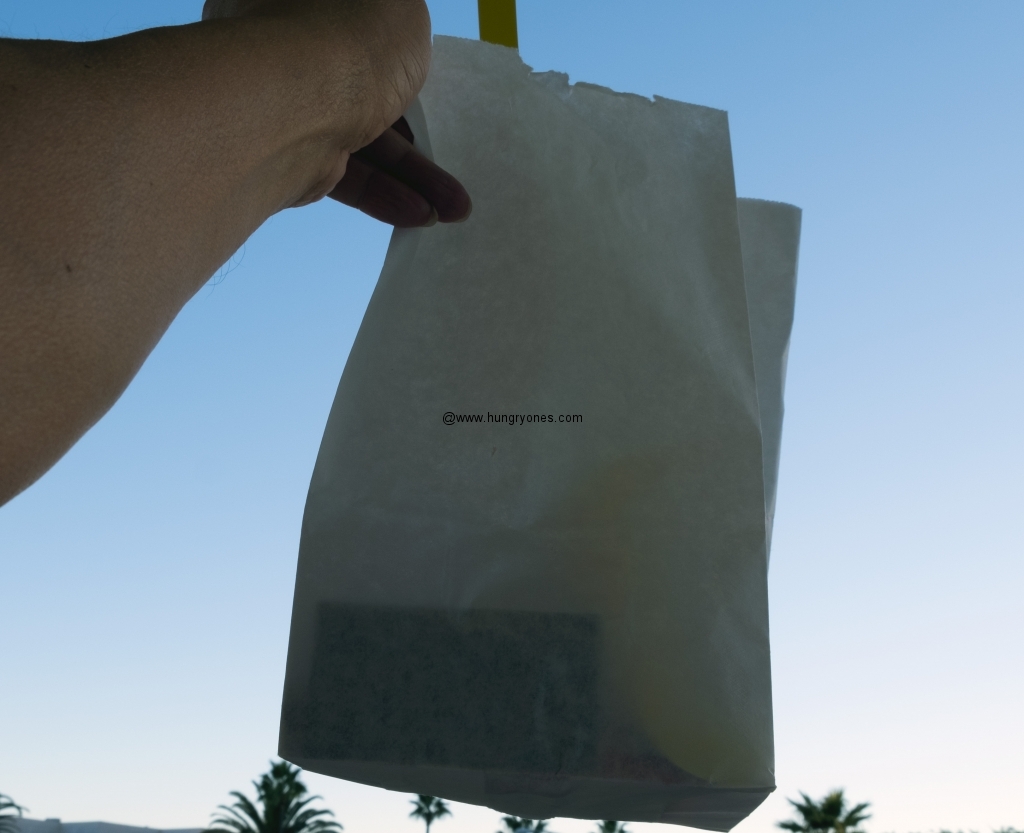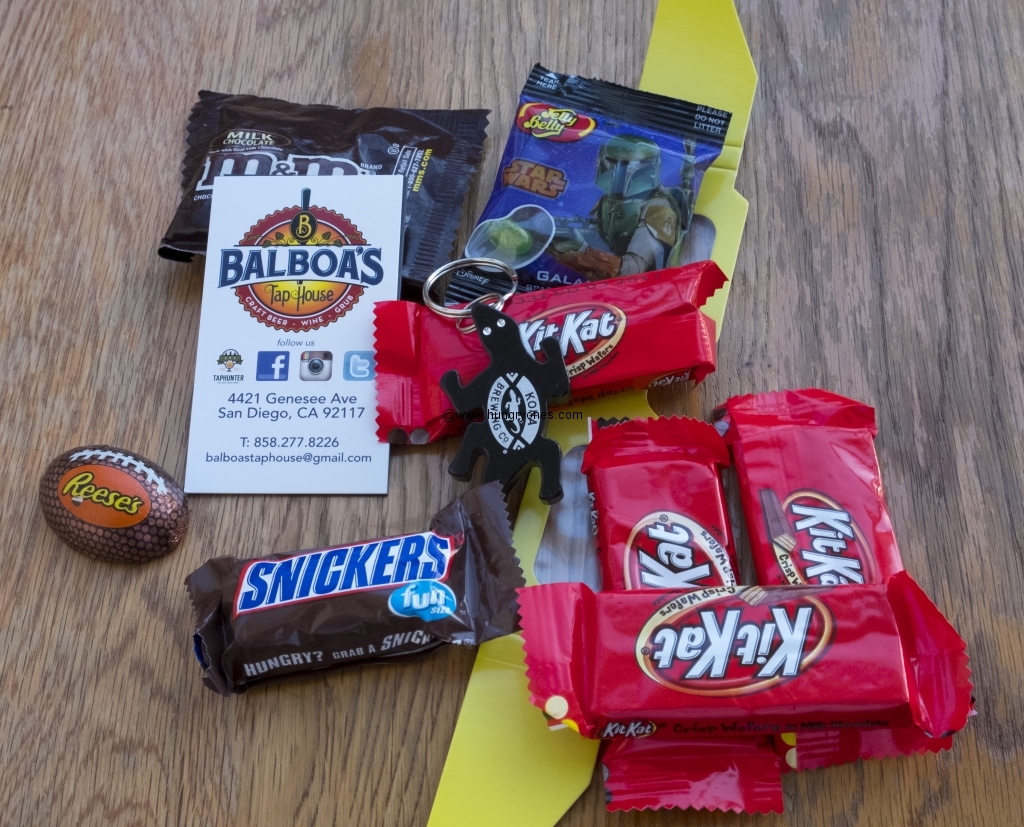 Place was packed with hungry yelpers and it appeared there was one cook so there was a long wait for food.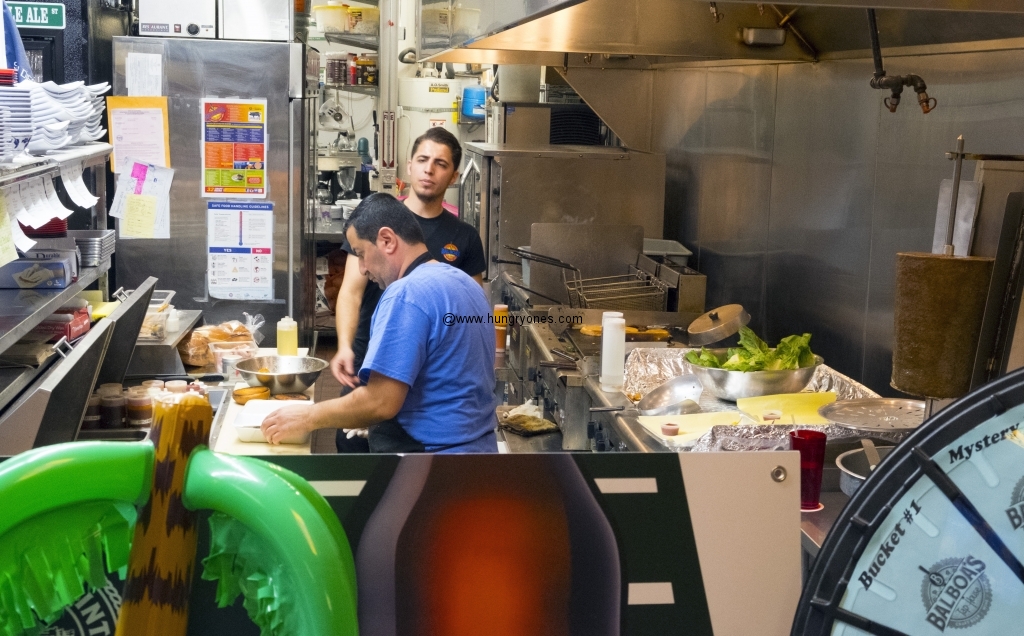 I ordered the pork belly burger with fries.  Fries had delicious potato flavor.  Burger had a good sized beef patty with good beefy flavor cooked well done.  Pork belly was cut in the shape of fries and I thought they were fries at first.  Flavor was of the pork marinated in salt kind of like kalua pork without the smoky flavor.  Interesting mix of flavors from this pork belly burger.  My fav food item was the onion rings.  They were crunchy and had a delicious mix of flavors from the beer batter and the onions.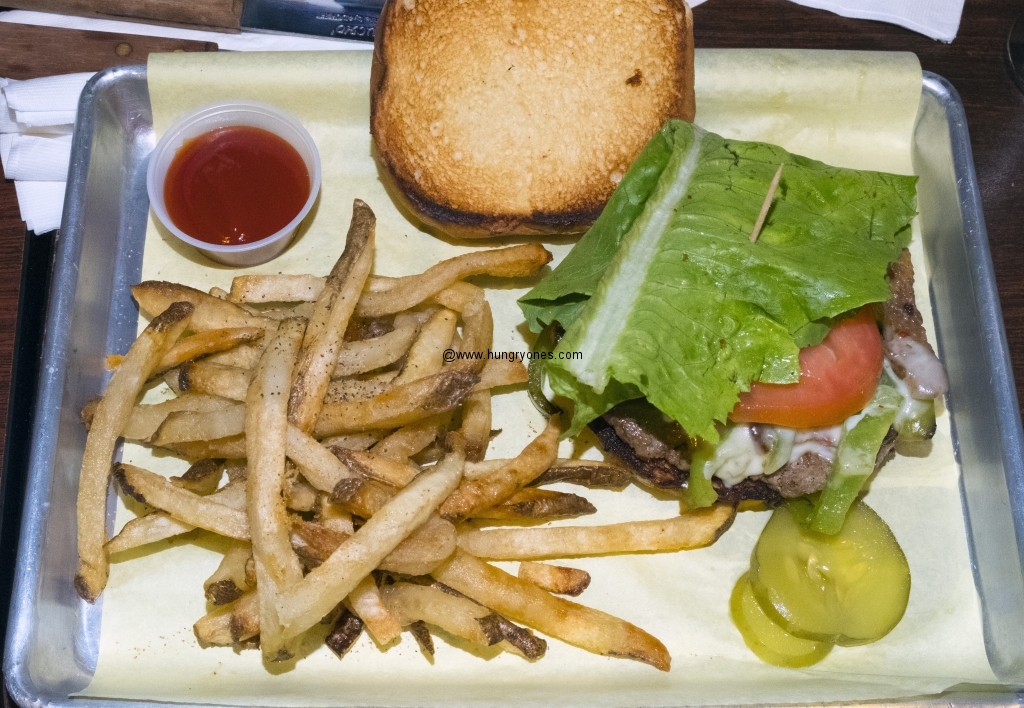 It was a fun evening seeing a bunch of my yelp friends and I wandered into the night with my bag of swag.  🙂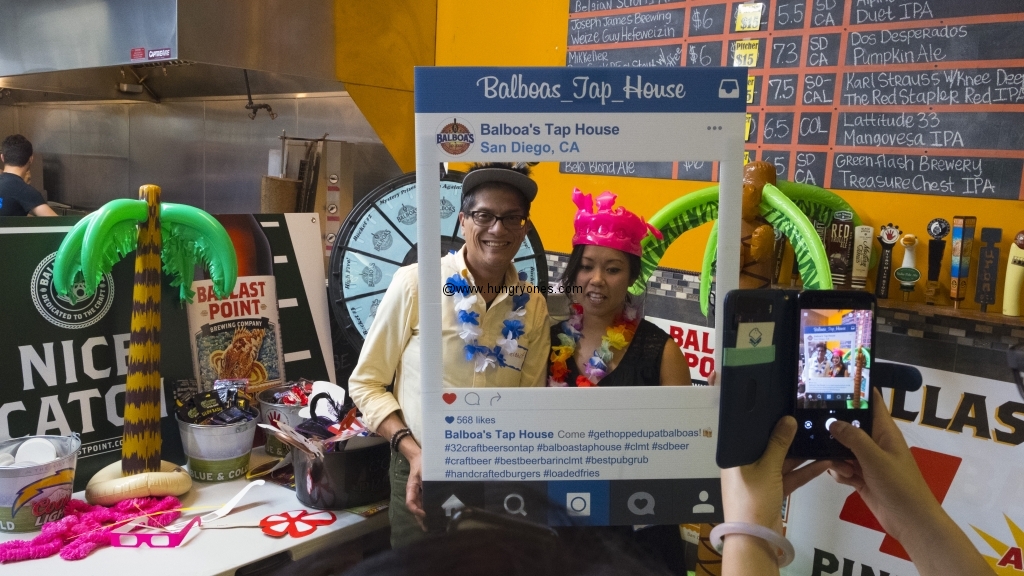 Balboa's Tap House
4421 Genesee Ave
San Diego, CA 92117
(858) 277-8226