I was excited to see the SnoCal Shaved Ice truck after I had leftovers for lunch.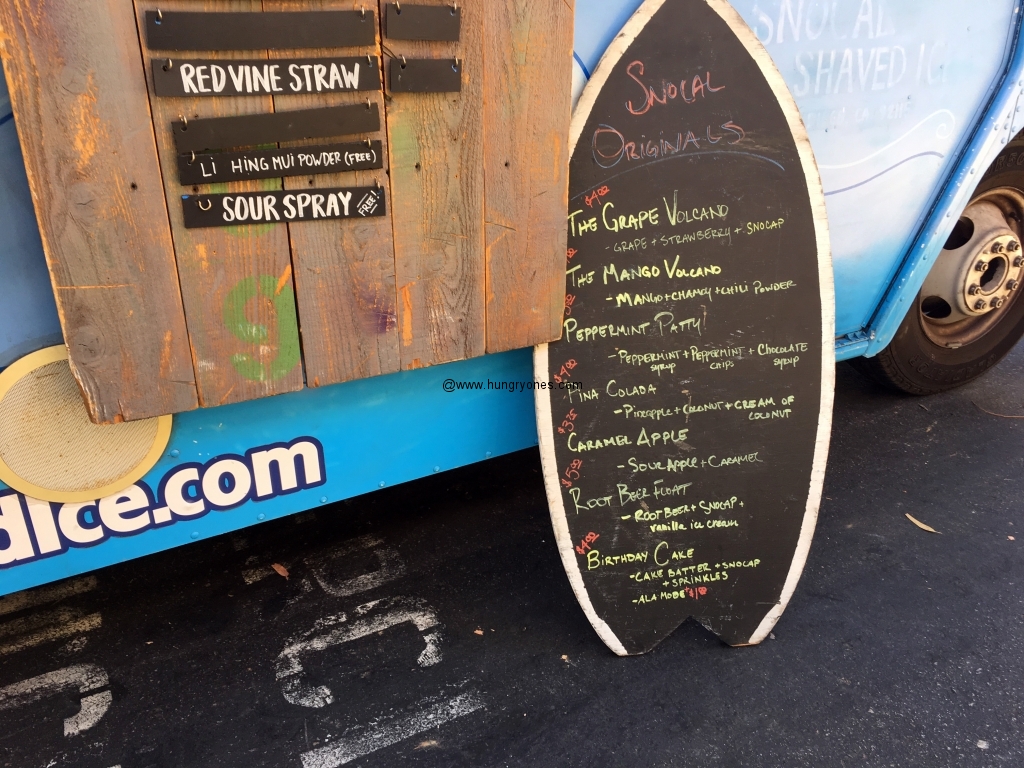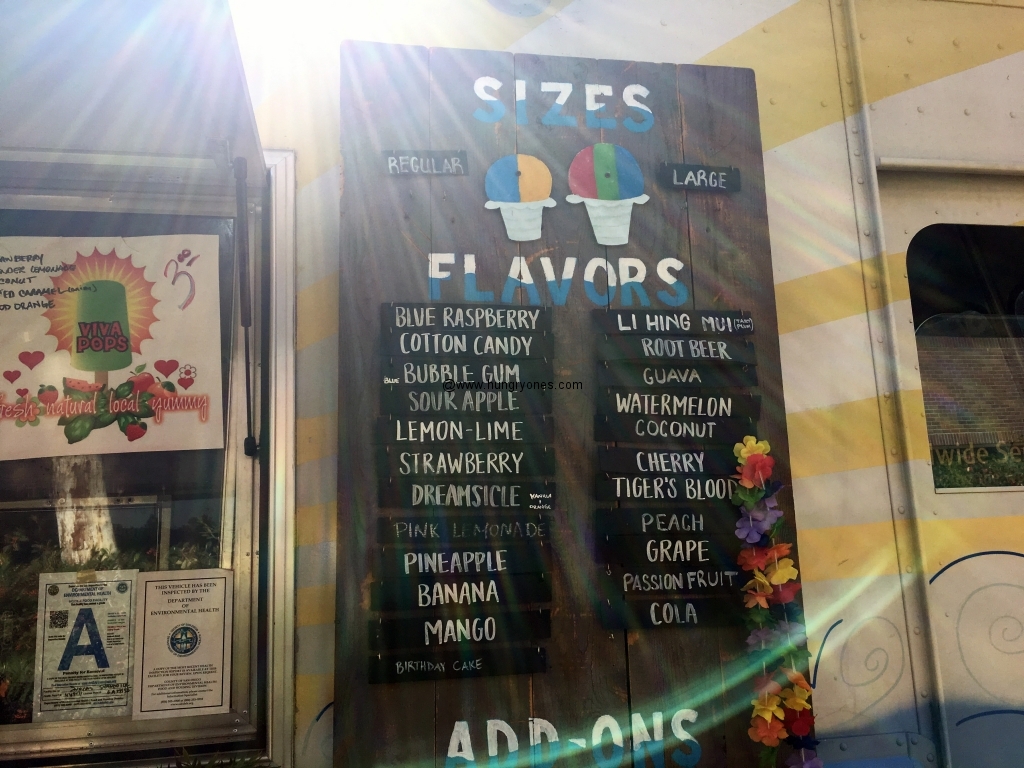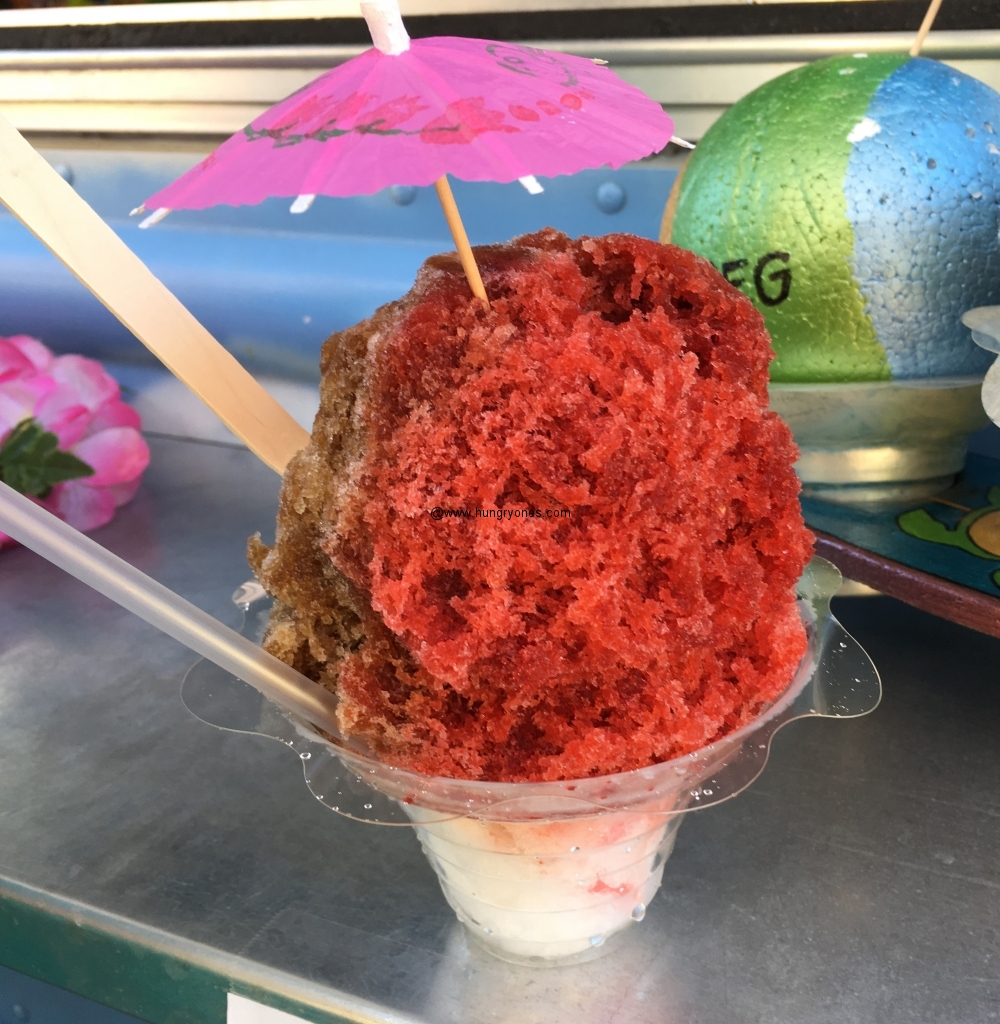 Shaved ice was fine, soft, and fluffy.  I loved the soft texture.  When I was a kid I remember snow cones with big bits of ice which the syrup kind of slid off.  This ice is much better. Shaved ice melted in my mouth and cooled me down while the delicious flavors fired off happy neurons in my head.  I tried four flavors with root beer being my fav.  Tasted much like a Barq's root beer which I love.  Cherry had a bit too much sweetness for me.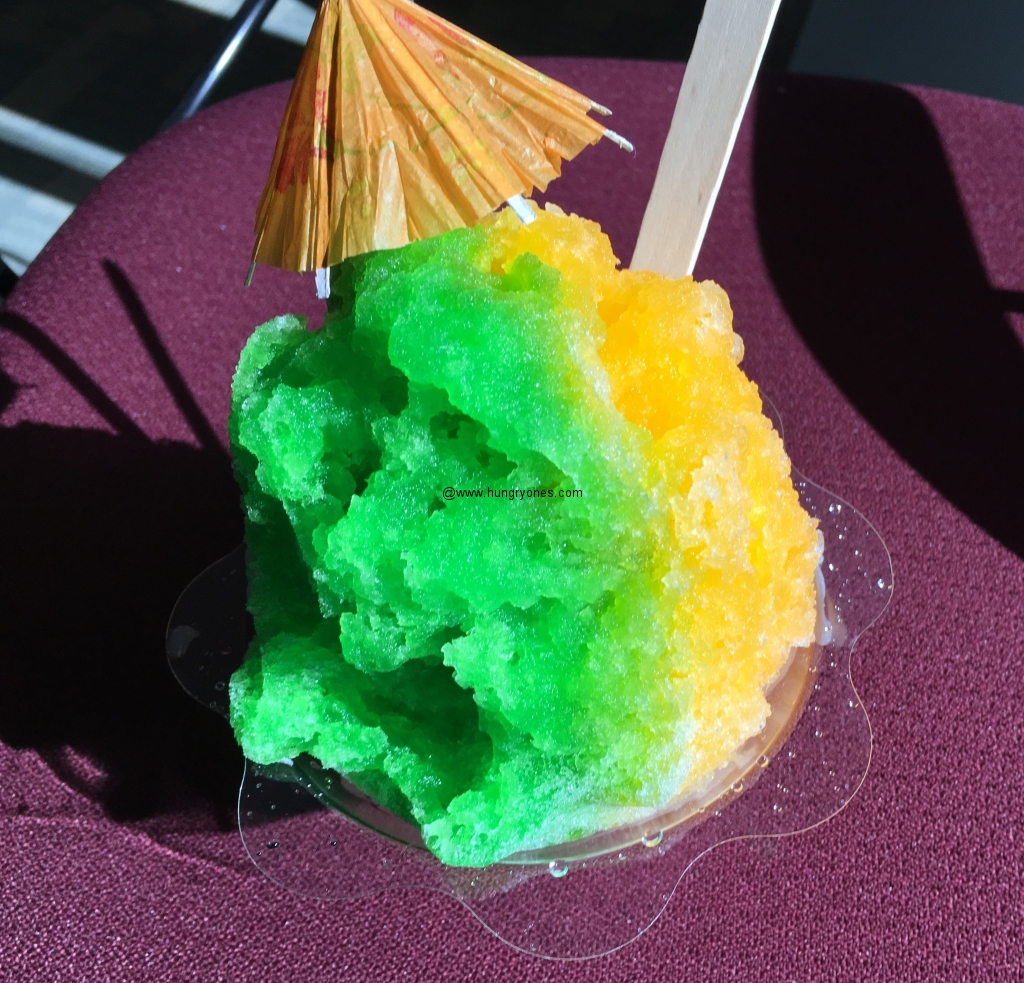 Lemon and lime had a bite when I was hoping for a more refined sweetness like 7UP.  Dreamsicle was a mix of orange and vanilla which tasted like a 50/50 bar and my second fav flavor.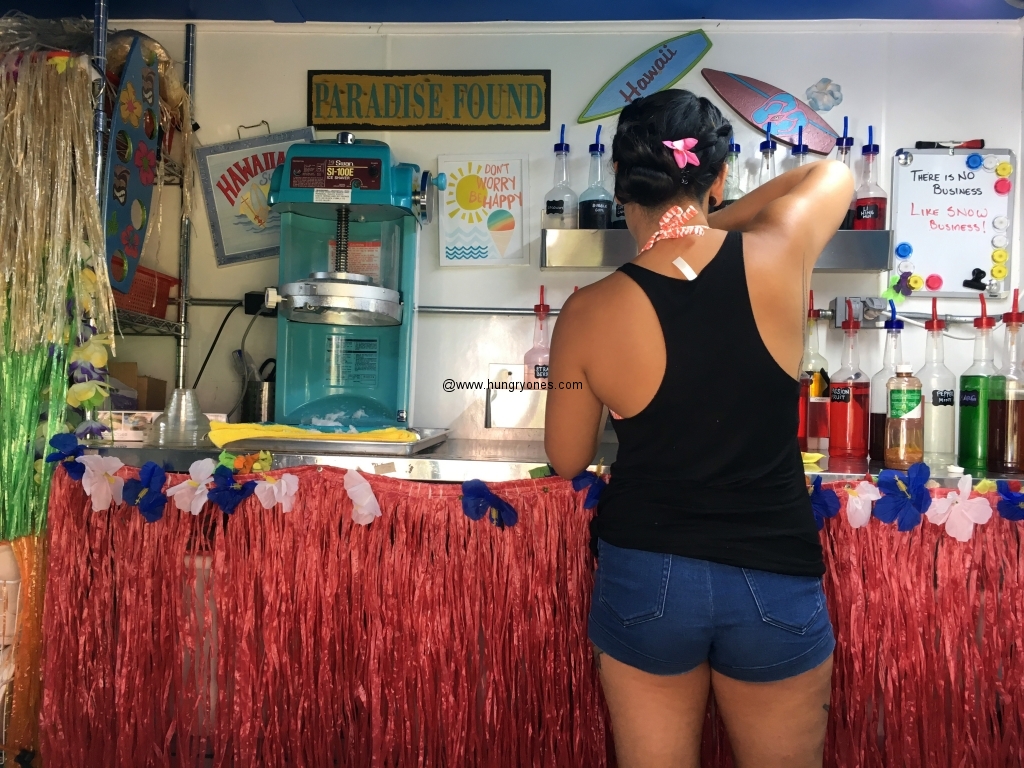 Wish they had this shaved ice technology when I was a kid.  I watched as the guy shaved the ice while the girl added syrup and toppings.  Good teamwork.  Line moved quickly.  I gotta try shaved ice again.  So many flavors to choose from and I noticed you can get it with ice cream.  Wild!  Wish the truck stopped by my work everyday.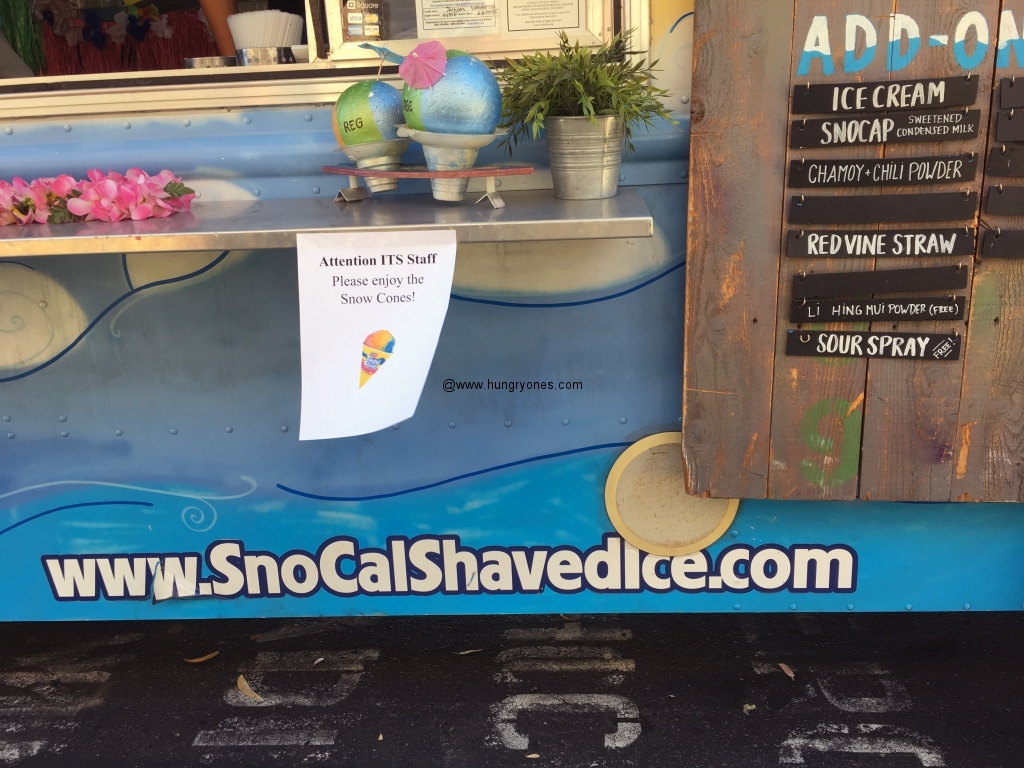 (619) 752-0477
snocalshavedice.com