Walking around the Brooklyn Botanical Gardens I got hot and thirsty.  Snack bar had one last container of gelato.  I noticed it was made by Blue Marble Ice Cream.  Gelato was frozen solid and difficult to scoop with the little piece of wood I was given.  Icy texture tickled my tongue.  I was floored by the bold strawberry flavor as I tasted the cold treat.  Far too soon I consumed the little container of gelato.  Whipping out my Iphone I found they had a store nearby.  I planned a visit for dessert.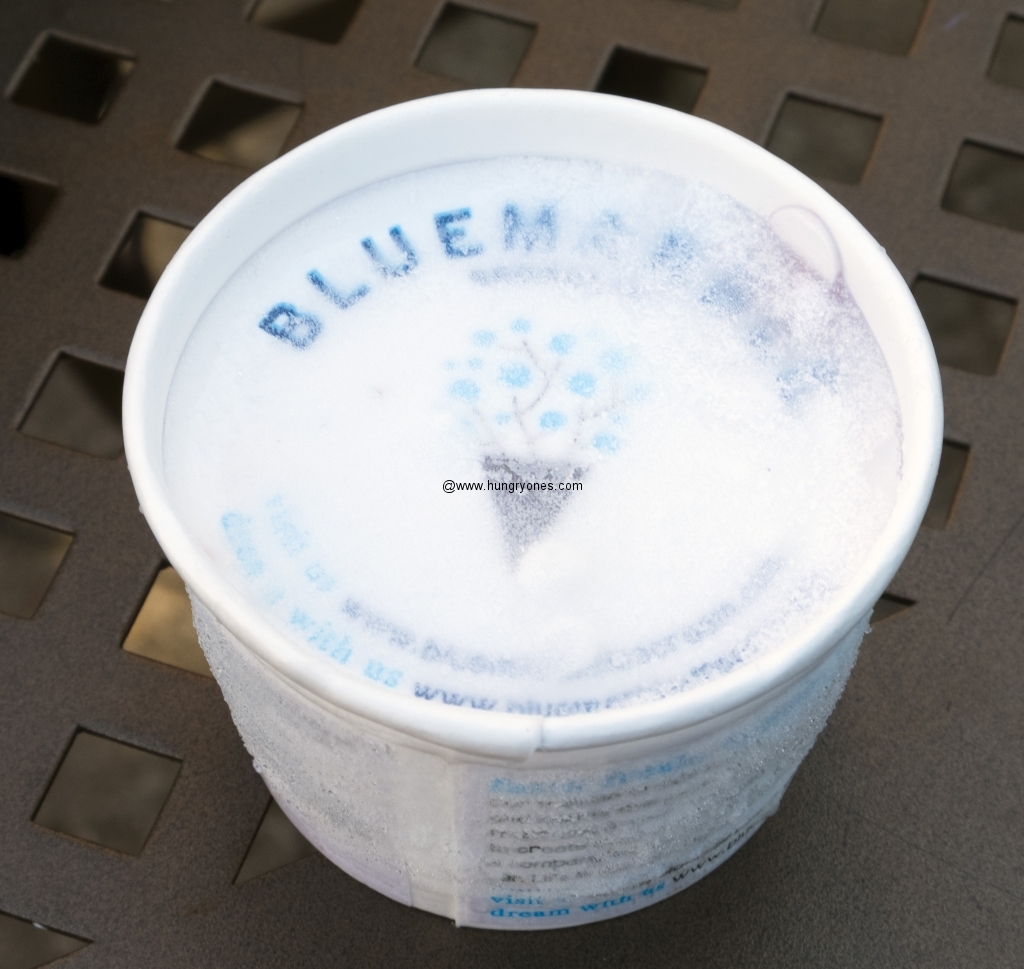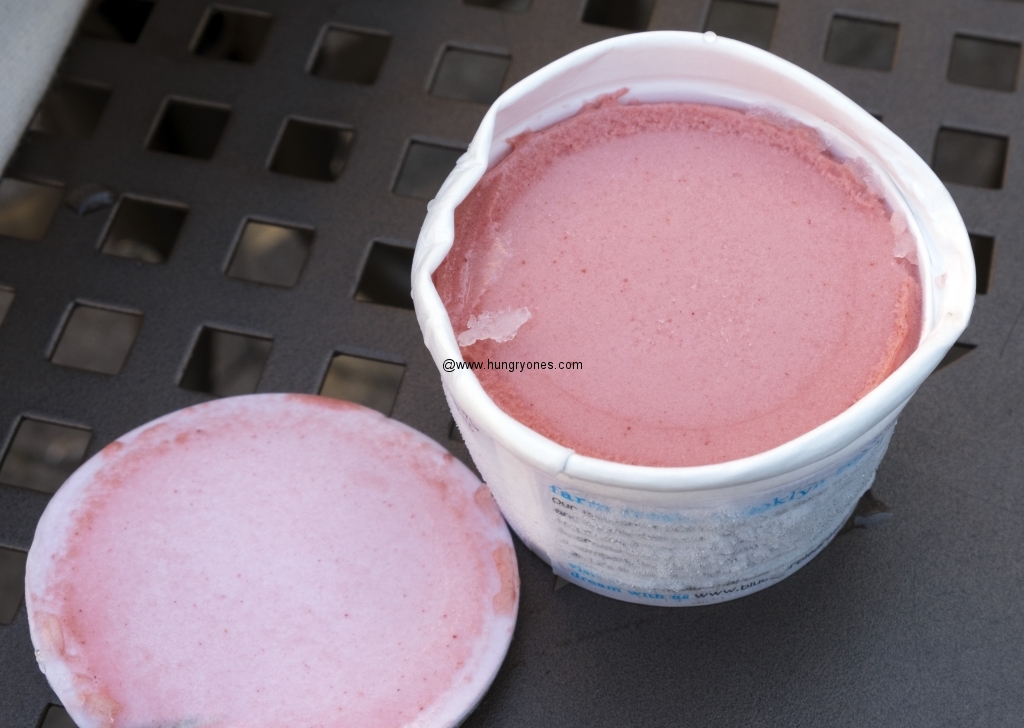 That night I got off the bus next to the Brooklyn Library.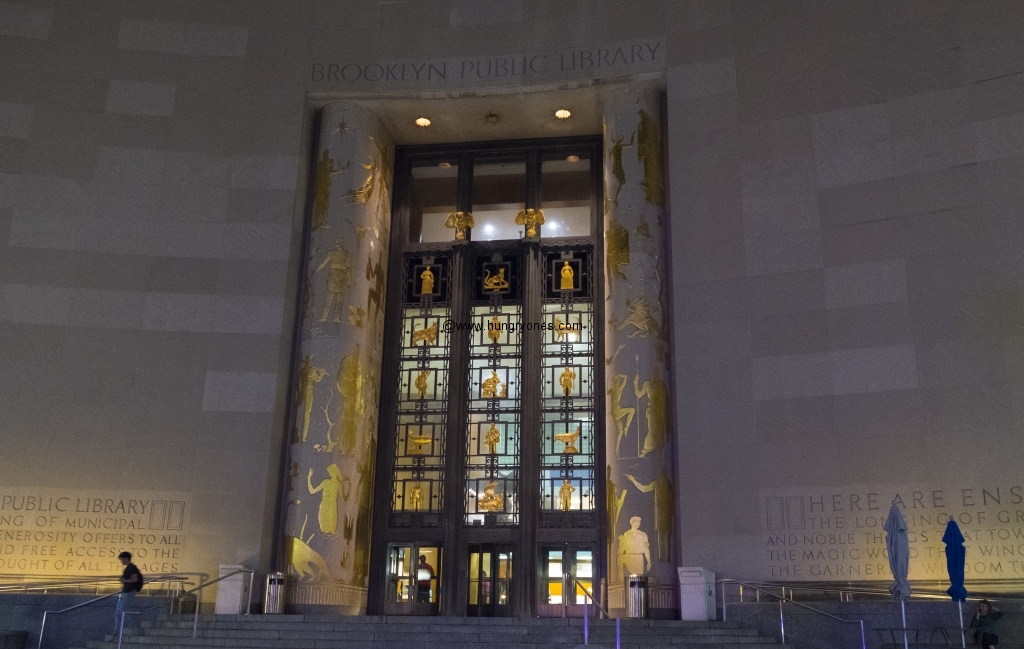 Love how the place is lit up.  Along the way I was admiring the architecture of fancy condo tower when a working class woman started yelling at the building owners for their uncaring attitudes and how they perpetuate the income inequities which are bringing down society.  I'm starting to see why so many businesses have private security…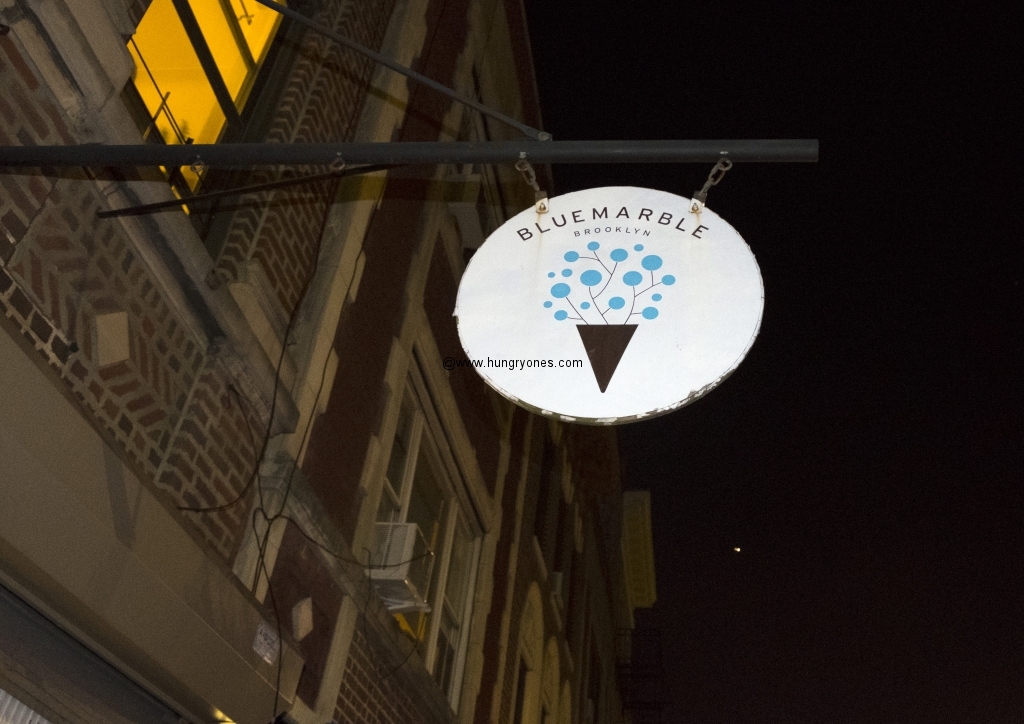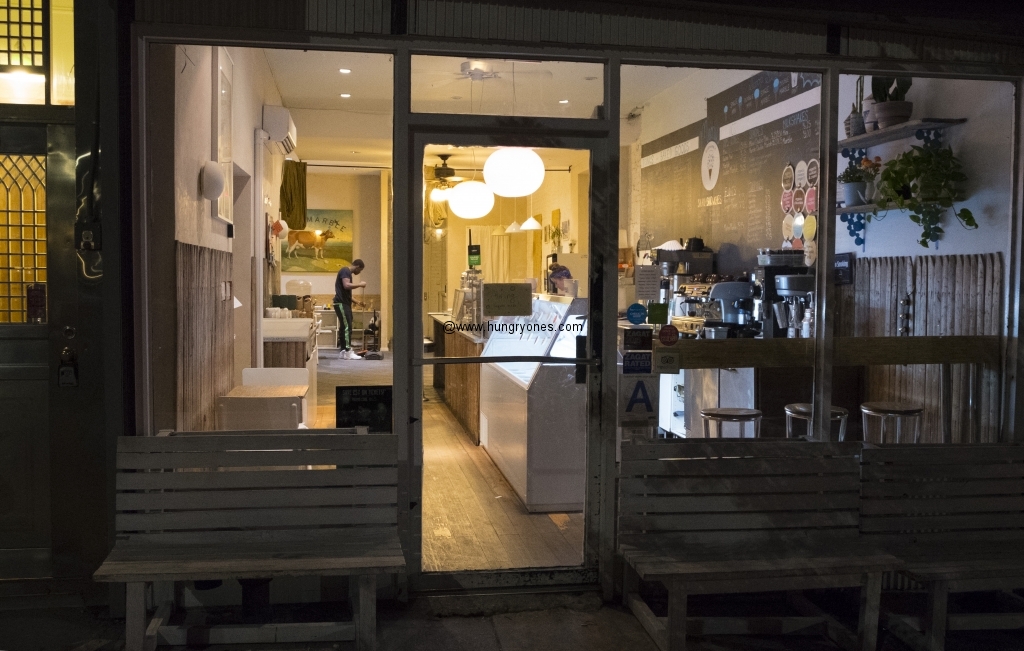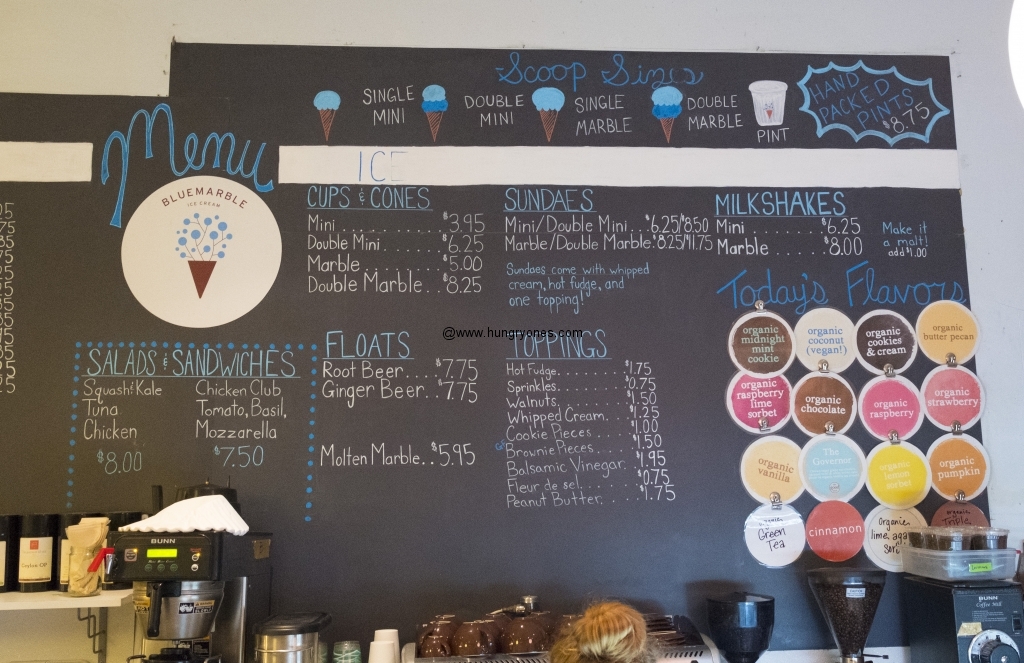 After a short walk I make it to Blue Marble with an hour left before closing.  It's quiet and I have time to sample and ponder what to get.  There is a good selection of flavors and the employees are nice.
Cinnamon was rich, creamy, and full of cinnamon flavor.  Reminds me of my first time eating cinnamon ice cream for dessert after some hickory smoked bbq ribs.  🙂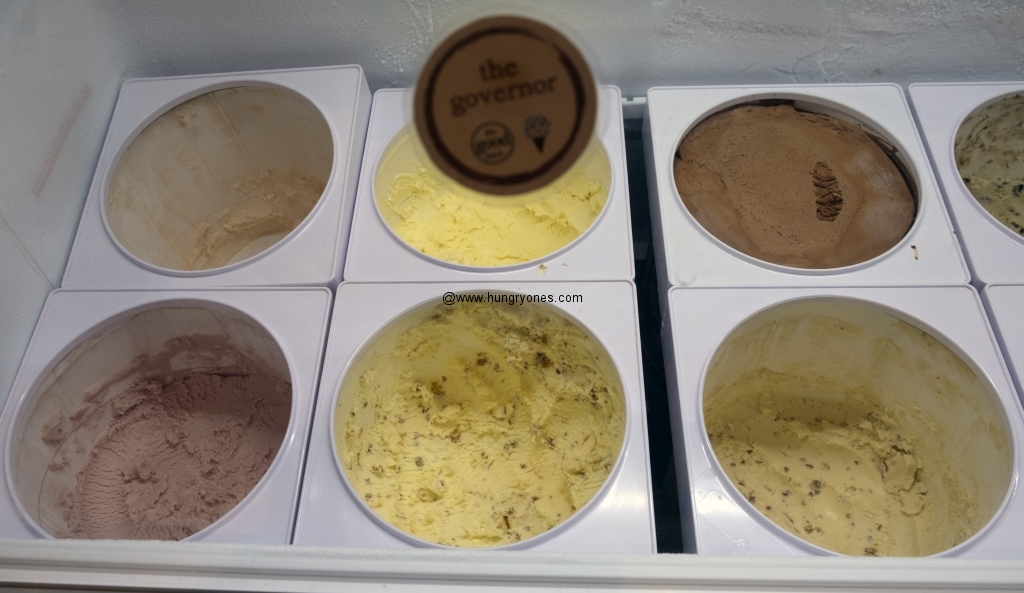 Governors was vanilla ice cream with granola and caramel.  Rich sweet flavors from multiple ingredients I love.  Love how well those flavors go together.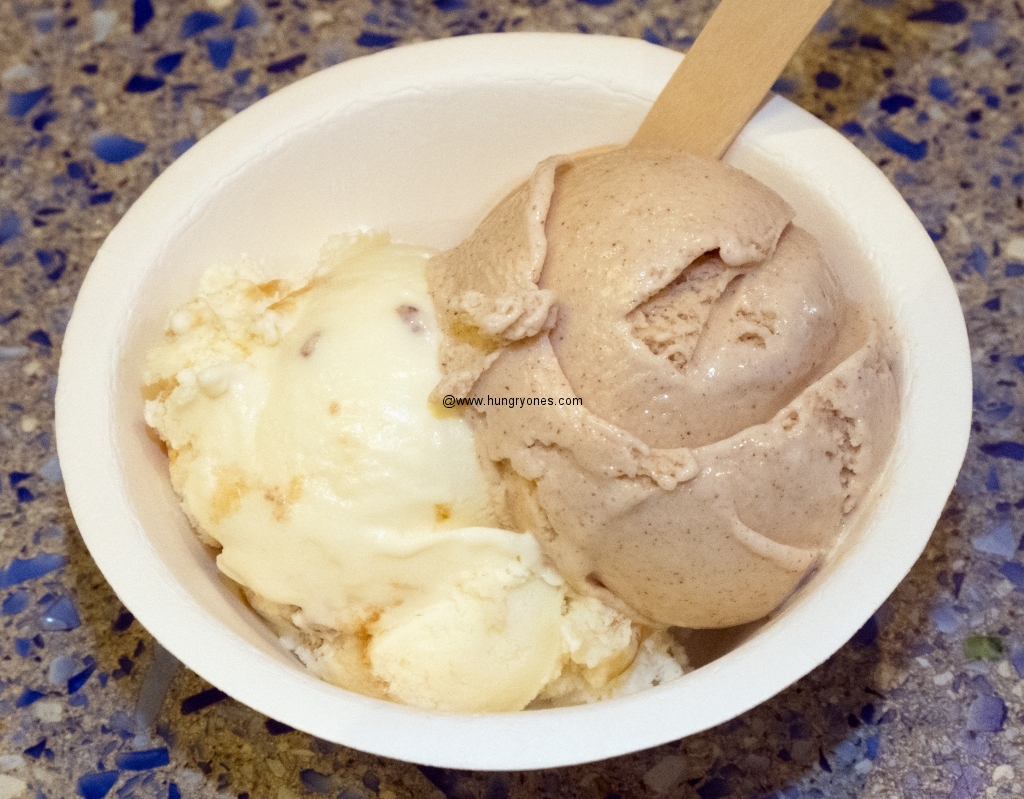 Ice cream is excellent here.  Next time I'm gonna eat less for dinner and get a triple.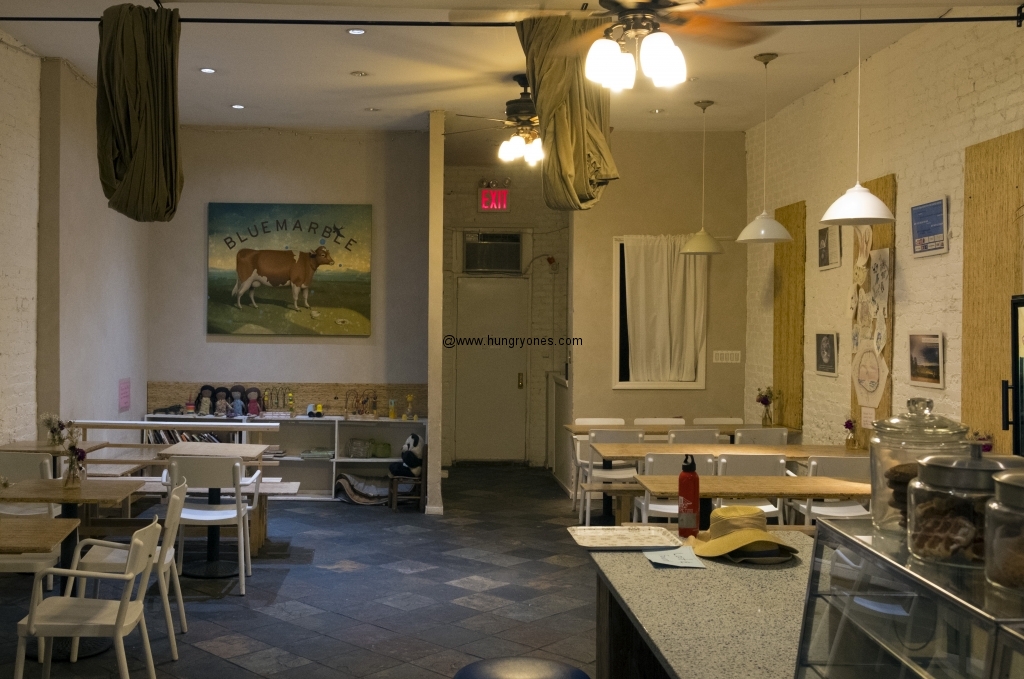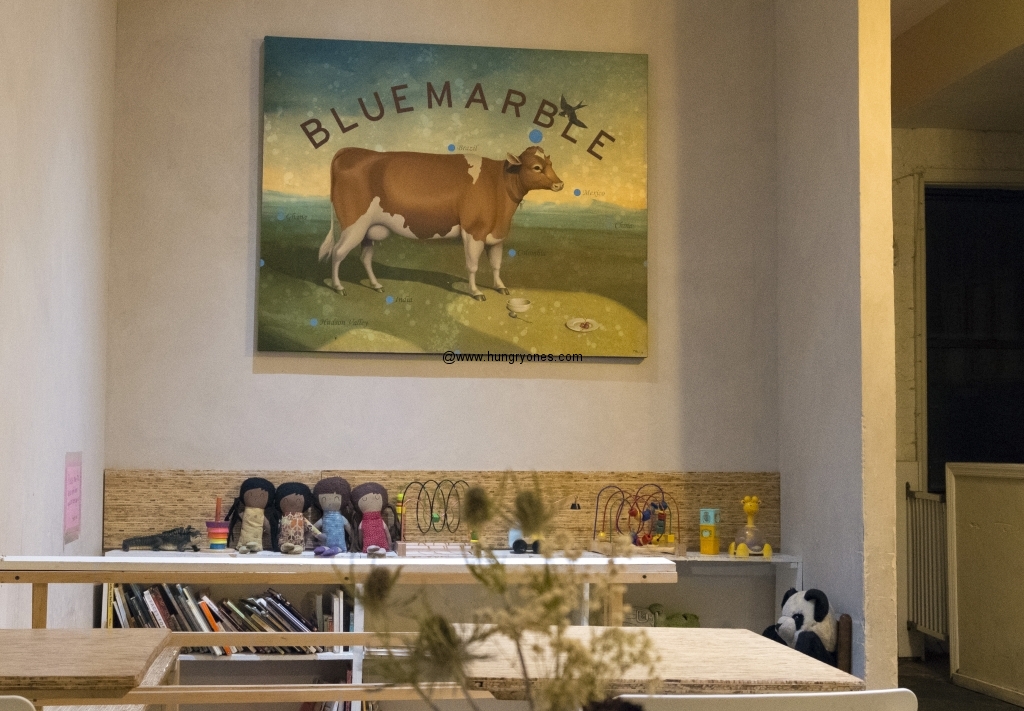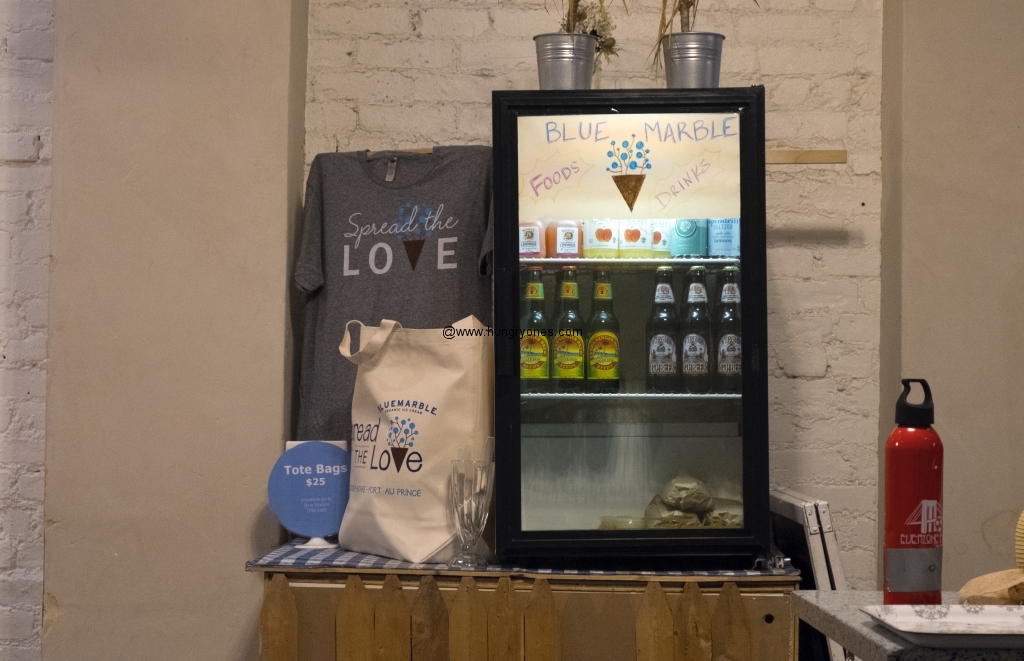 Blue Marble Ice Cream
186 Underhill Ave
Brooklyn, NY 11238