I felt like I was on a scavenger hunt.  I was following my phone to Turntable Chicken Jazz which led me to a nondescript doorway.  Inside it was dark and sketchy looking.  It appeared I needed to get to the 2nd floor and I was about to take the ancient elevator when some building locals asked where I was going.  They told me I needed to walk up this dark & narrow staircase.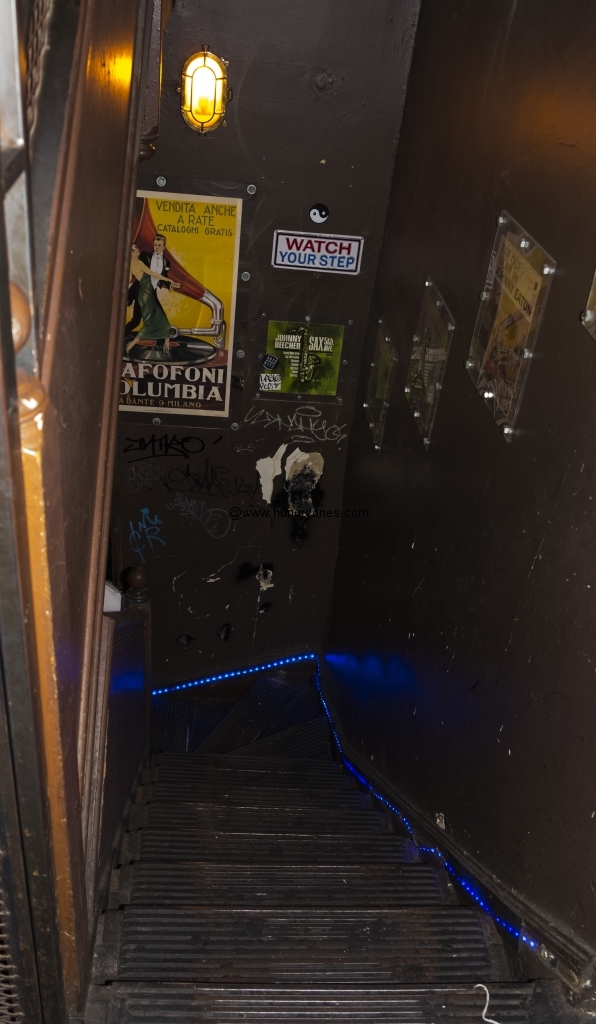 At the top was a industrial strength door and my destination lay beyond it.  Inside were old mementos of musical history.  Old radios, turntables, and records graced the walls.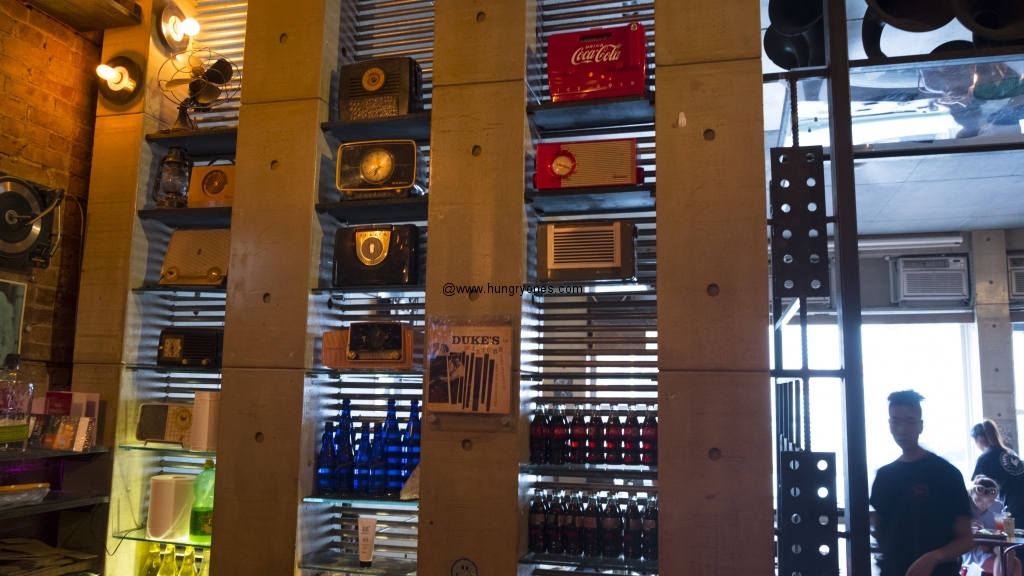 Was a lovely juxtaposition with the otherwise modern decor.  It appeared the wings were the most popular menu item here so I ordered some.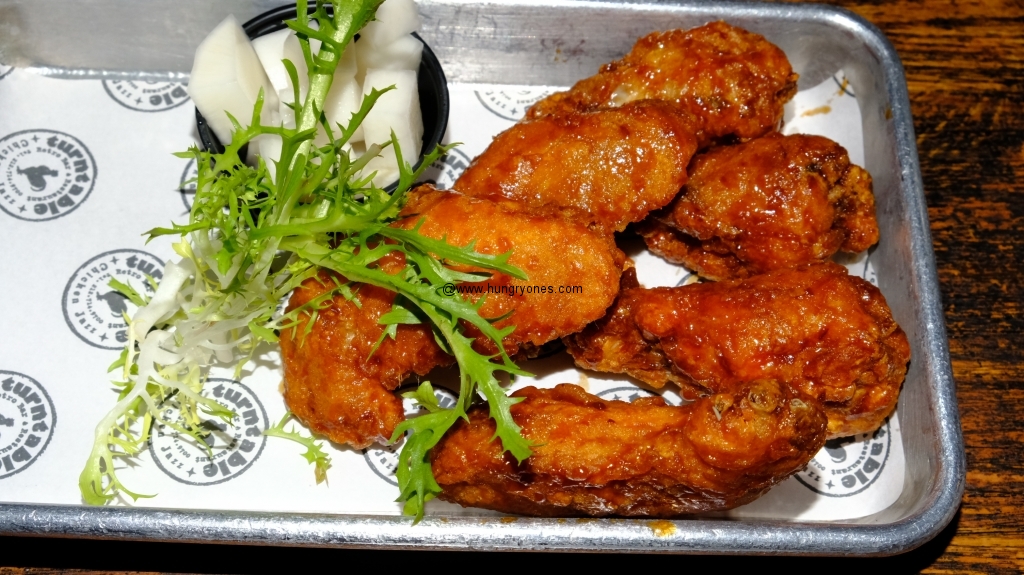 Soy garlic flavored chicken wings batter was very crunchy and the wings had sweet and savory flavor.  Chicken was tender and juicy.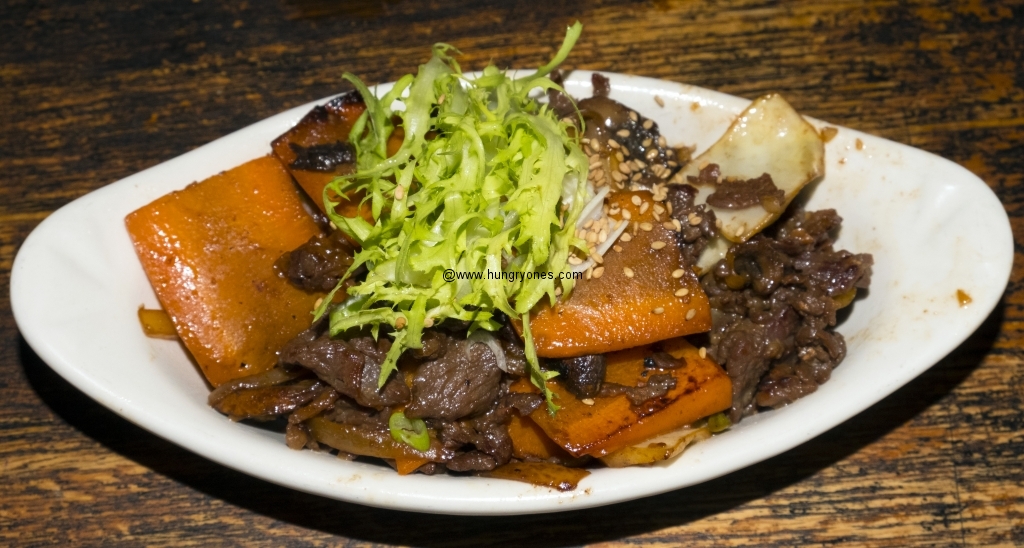 Bulgogi with stir fried veggies was made with really tender ribeye and had that delicious bulgogi flavor.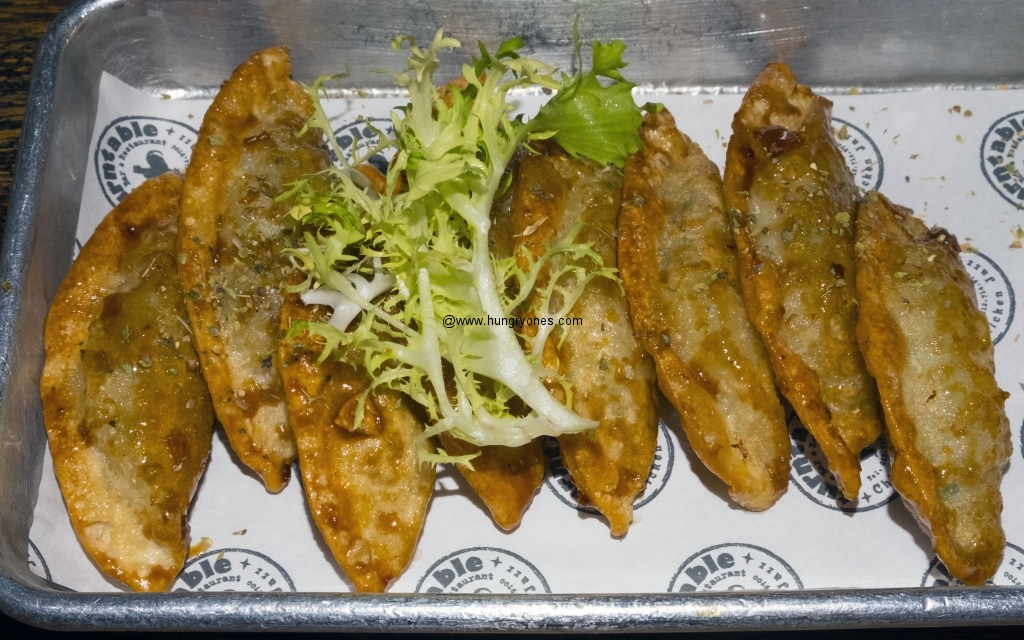 Fried dumplings were crunchy on the outside and had some of the same soy garlic sauce as the wings.  I was not a fan of the veggie and glass noodle filling.
My mistake here only getting a small order of wings.  They are the most delicious dish I tried here so I had the waiter bring out another small order of wings.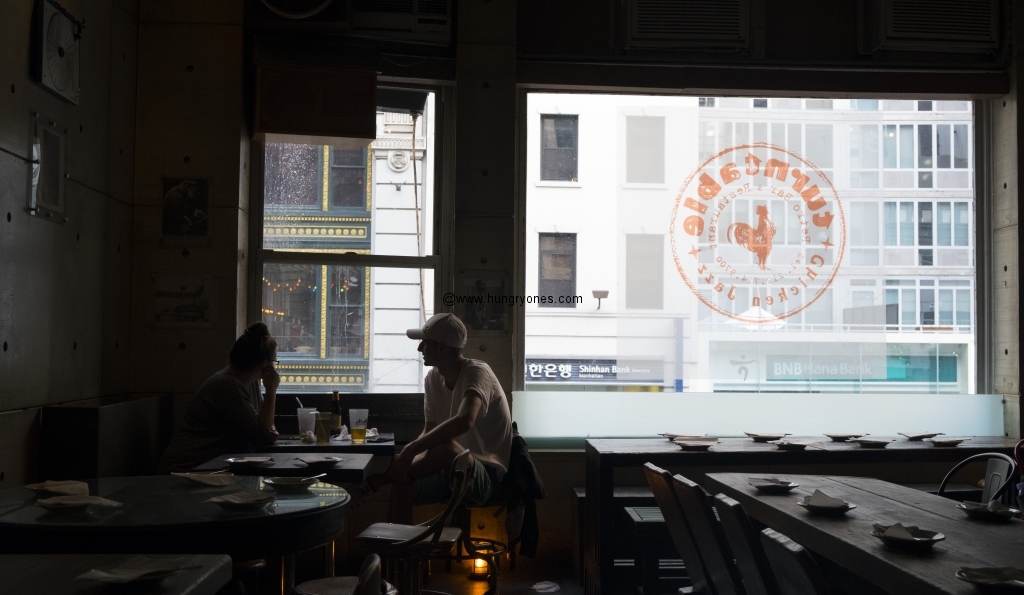 There is a nice view of the street from the big windows here.  Service was friendly and pretty speedy.  I'd come here again for a large order of those awesome chicken wings.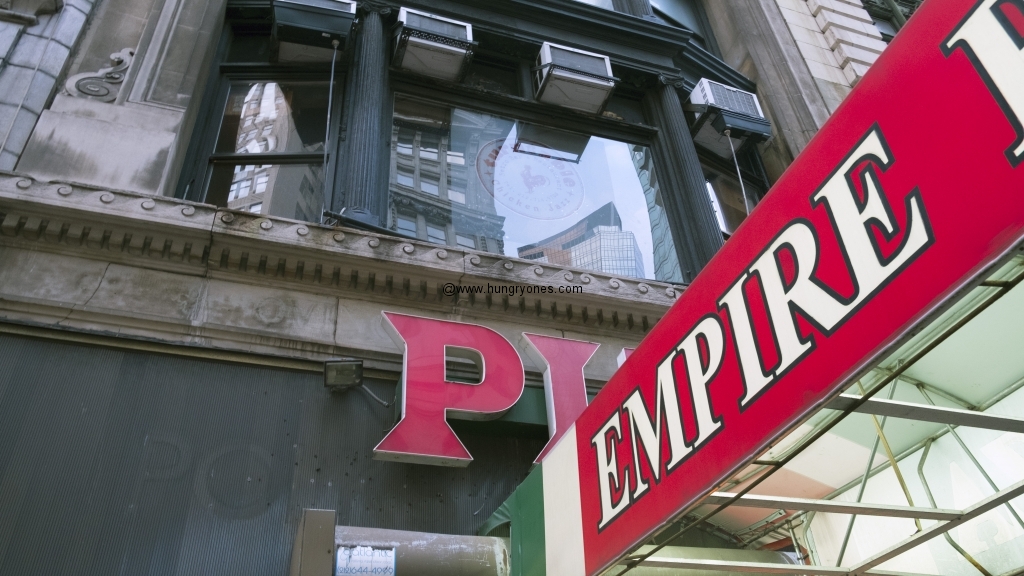 Turntable Chicken Jazz
314 5th Ave
2nd Fl
New York, NY 10001
(212) 714-9700