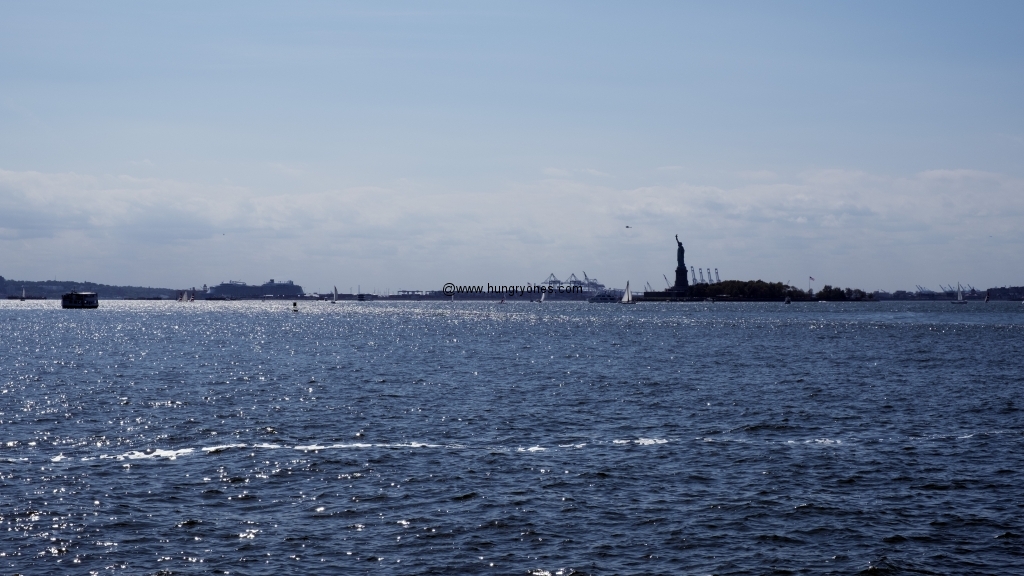 I see her in the distance.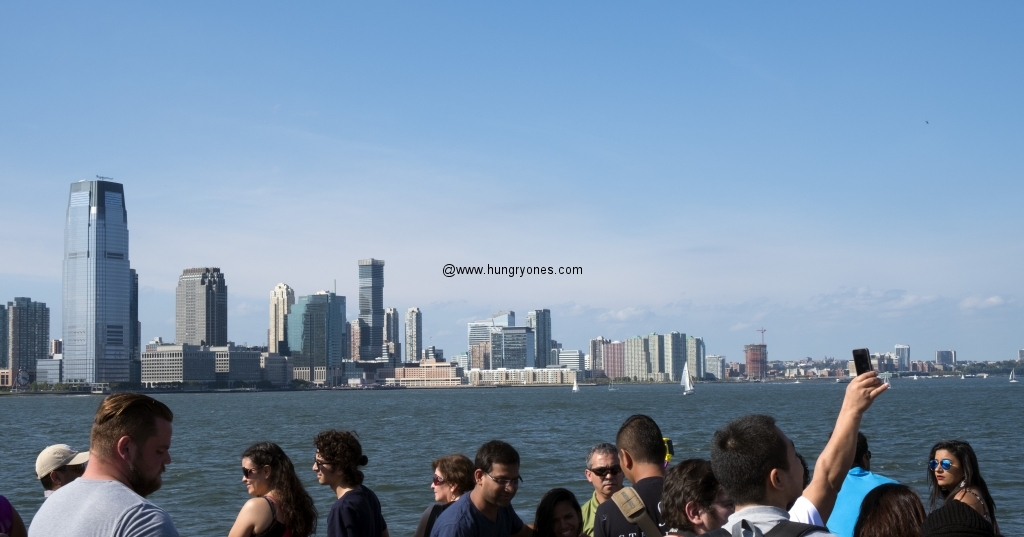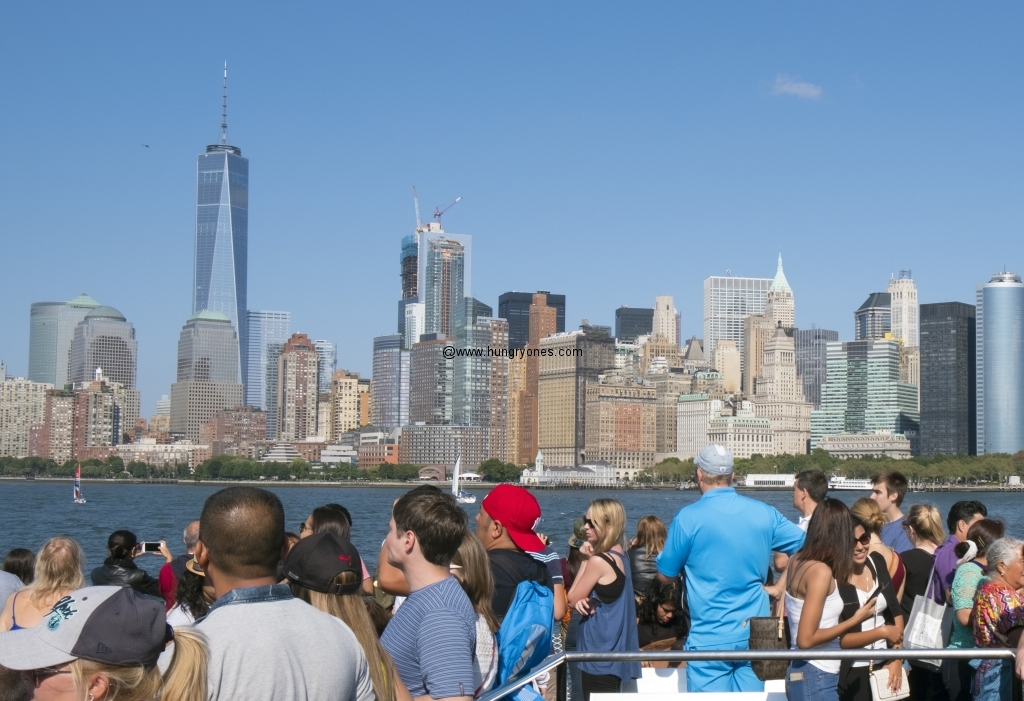 Ferry takes us to Liberty Island so we can see her close up.  Ride across the bay was scenic.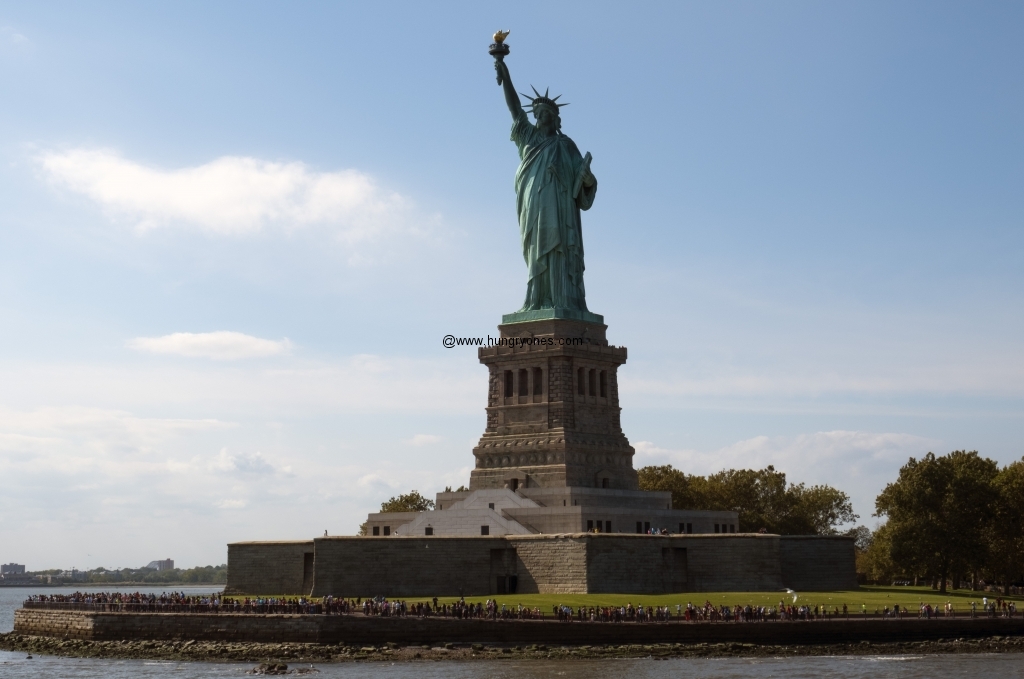 I admire her fine lines and curves.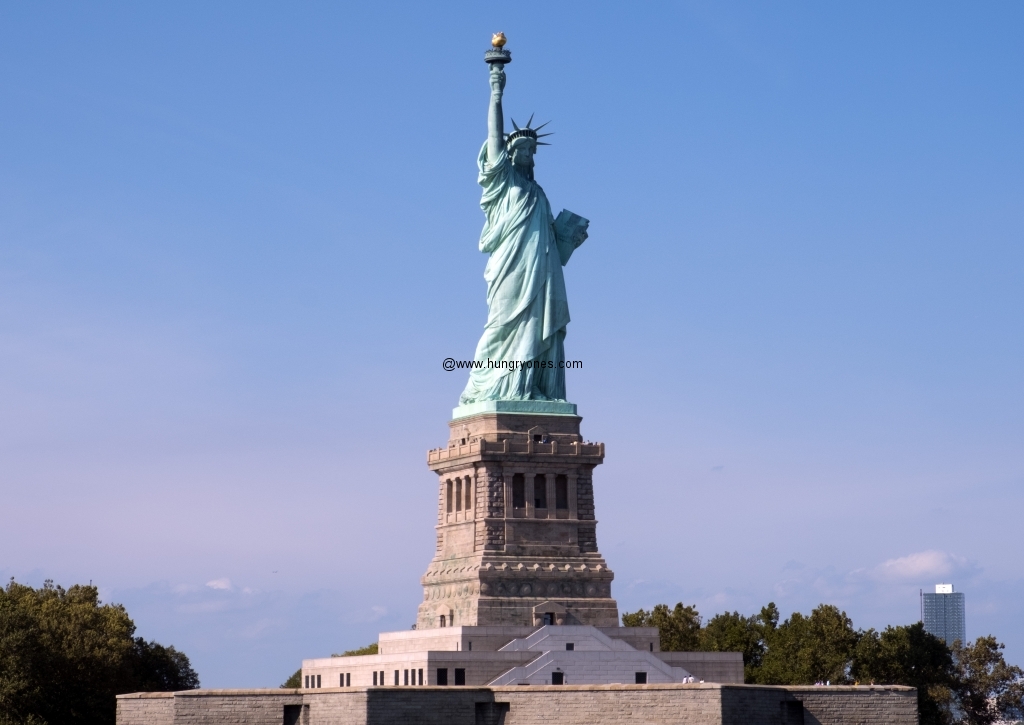 She has a commanding presence projecting hope.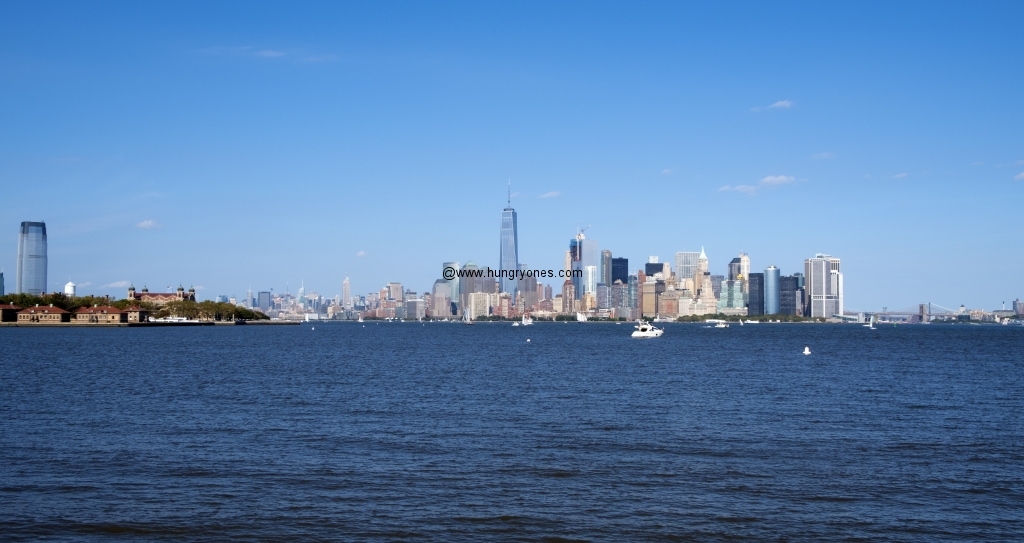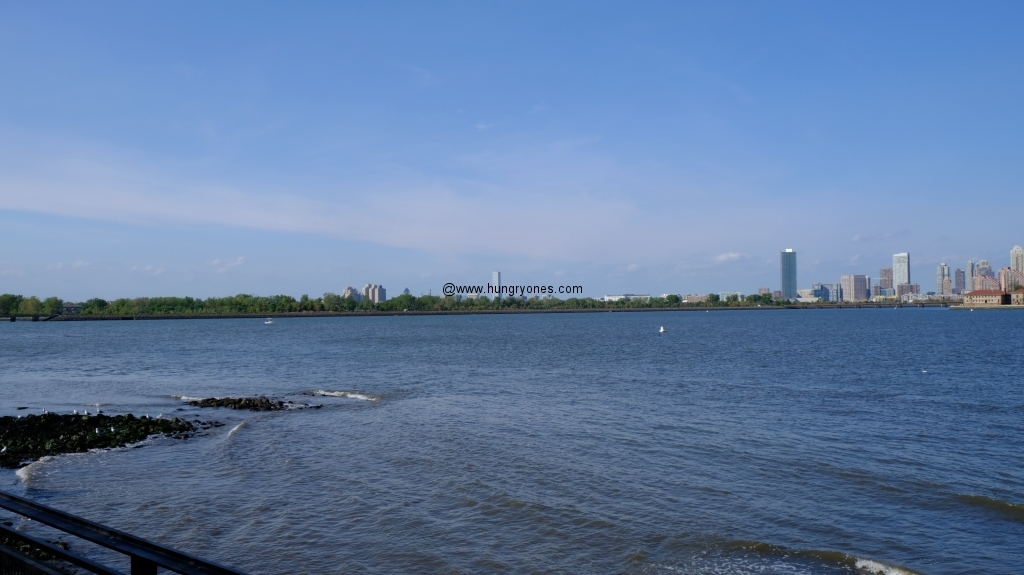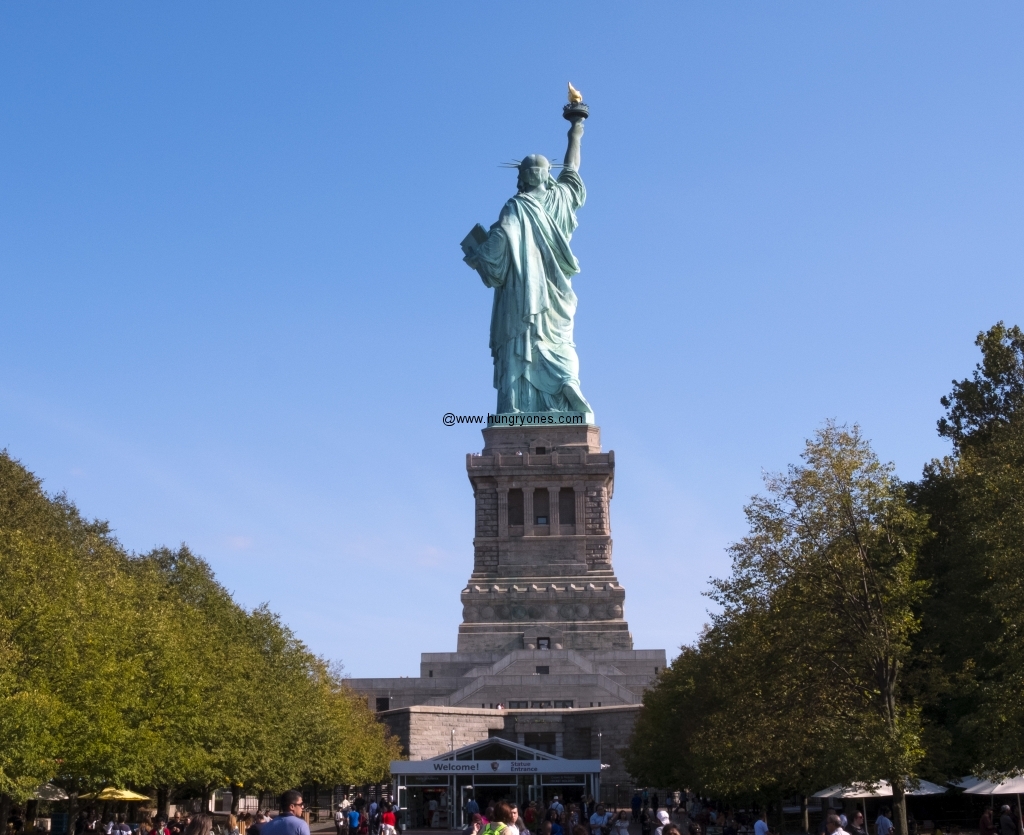 Once on the island I observed the lovely New York skyline and the back of the lady.   Her presence is towering.  Standing beneath her you truly sense how tall she is.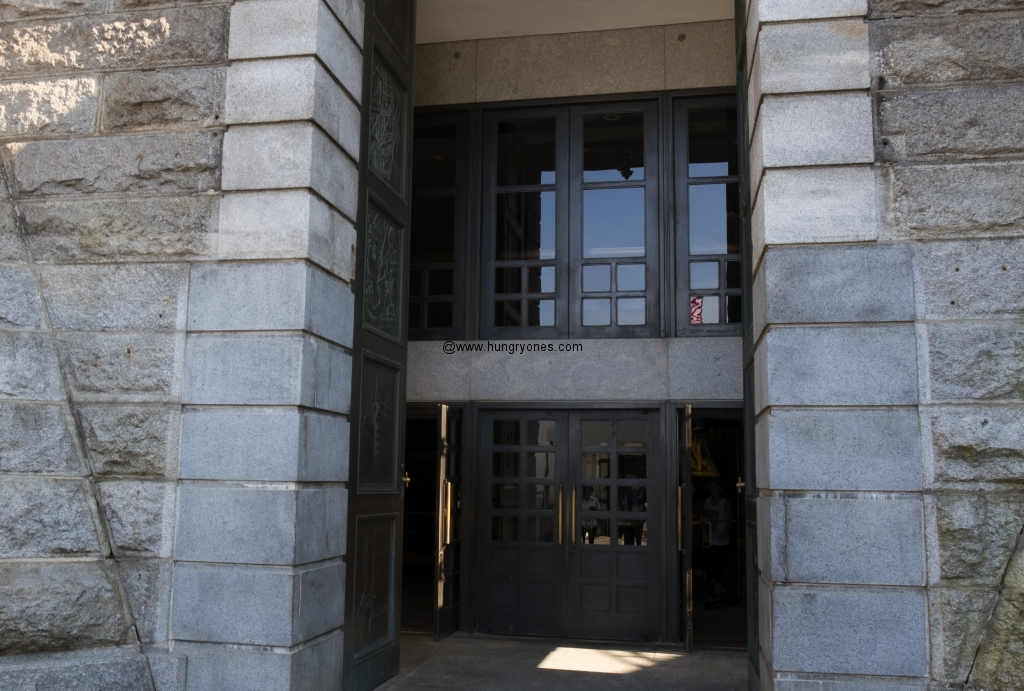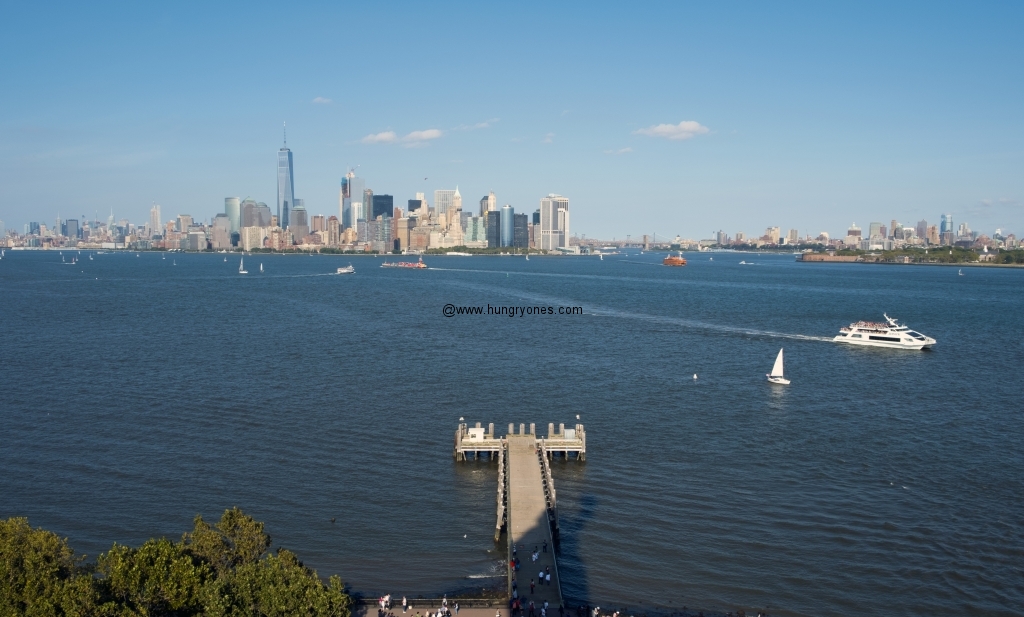 You can visit the pedestal with reservations.  Inside are amazing views of the bay and New York from a higher vantage point.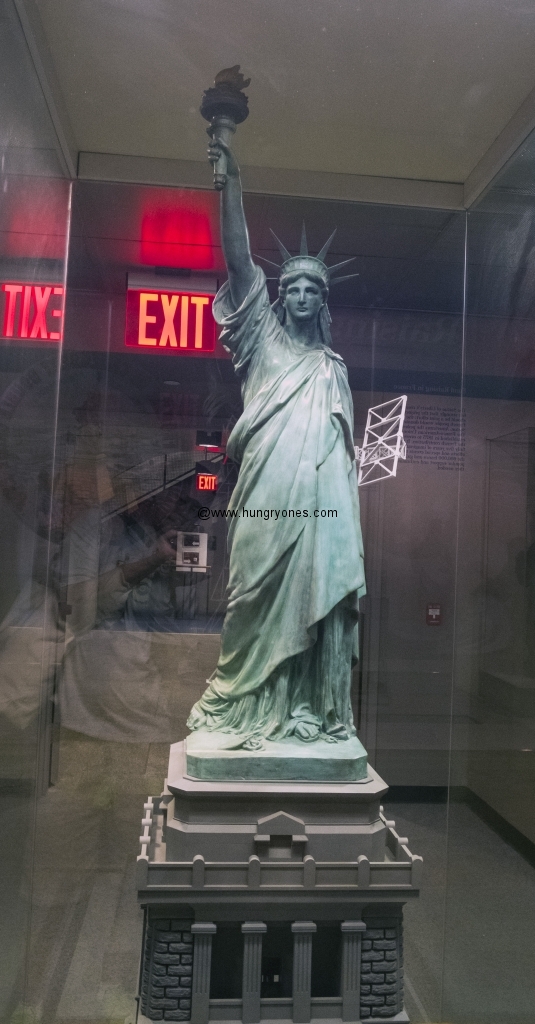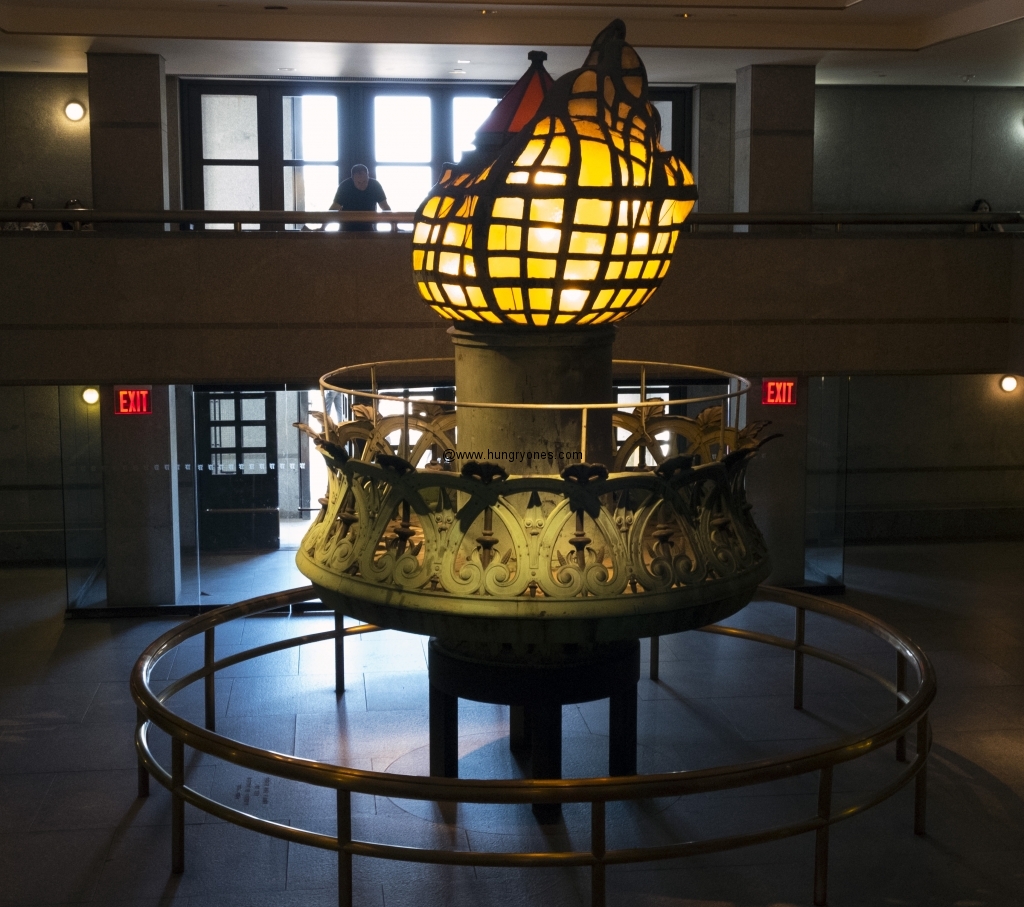 There is also a museum with the history of the statue and the original torch from 1886.  The lucky few with online reservations can visit the crown.  It was amazing seeing in person our lovely lady who has been here since 1886.  It's tough finding structures in Las Vegas that are more than 50 years old unless you go to the old part.  I brush my hand over the old stone that forms the pedestal as I leave.
Statue of Liberty
Liberty Island
New York, NY 10004
(212) 363-3200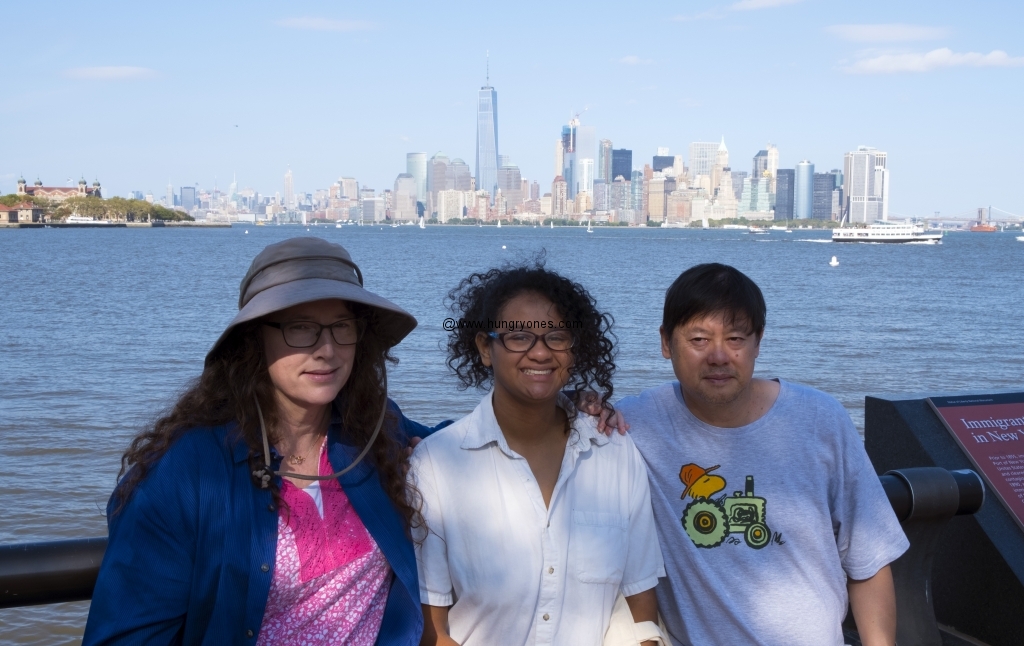 One of cool things of the cool things about our trip to New York was that Mari hung out with us.  Normally I rarely see her as she's at NYU Shanghai.  This semester she's studying abroad at NYU.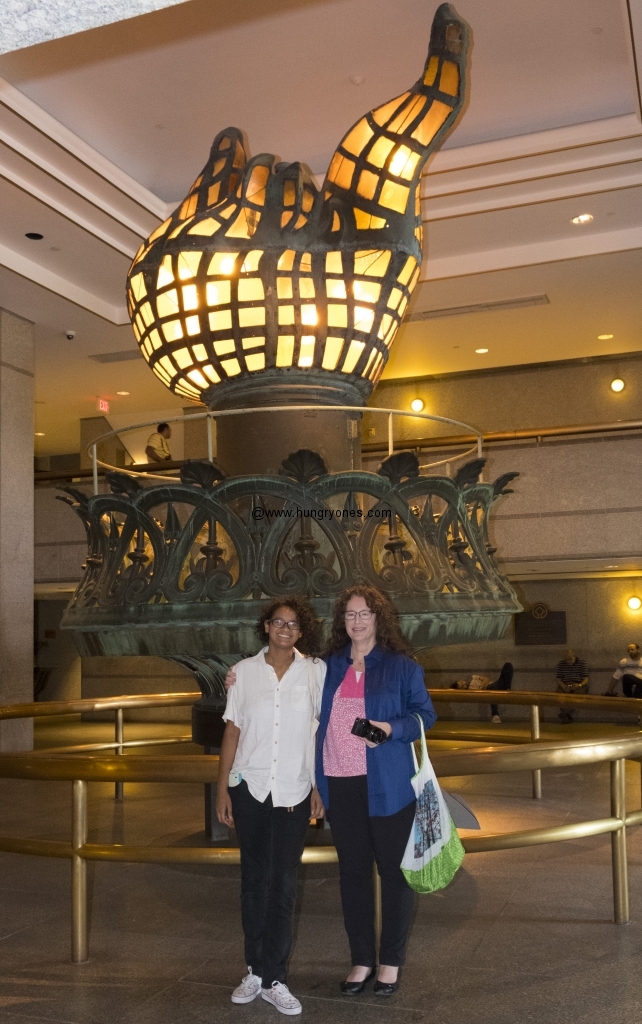 I miss the old days she lived in town and we went on adventures to places for the first time together like today's adventure to the Statue of Liberty.