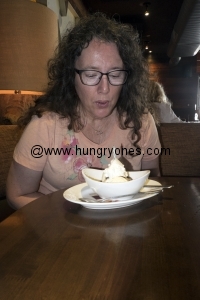 Well, I've got an album full of nice memories about this place and all the birthday celebrations we've shared. I do love it! For your birthday (if you join the birthday club, it's free to join) Jimmy's offers you $25. towards your total check and gives you a nice vanilla ice cream sundae with chocolate sauce, whipped cream and one lit candle! Perfect!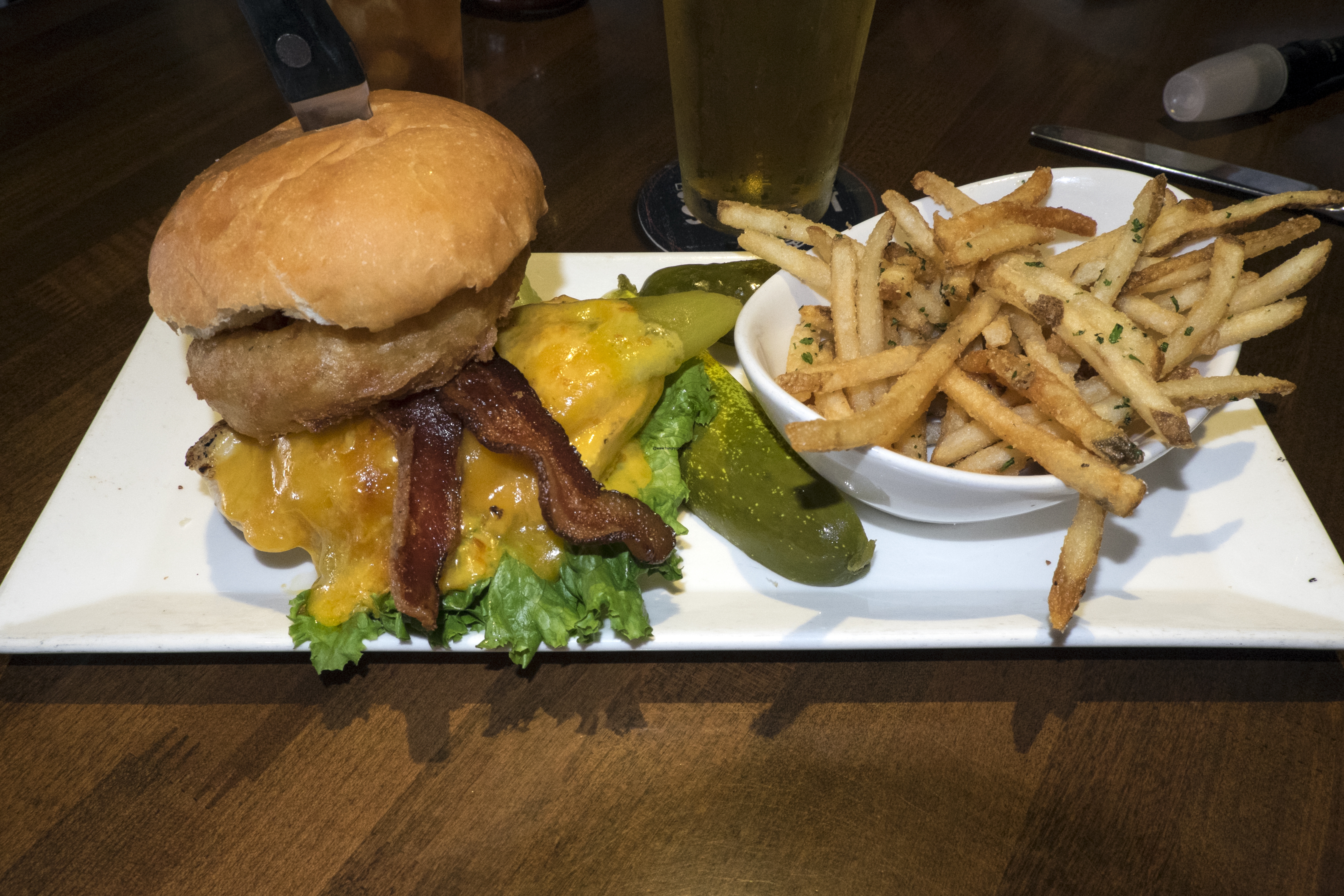 I've frequented this restaurant many times and have only just asked the nice waitress if their beef burger could be substituted for chicken. The answer was yes! Now I'll have to try out each chicken burger combination.
This visit I had the chicken cowboy burger with, green chili, cheese, barbecue sauce, one huge onion ring and bacon. Made for a very flavorful combination along with my Golden Road Brewing Hefeweizen Ale.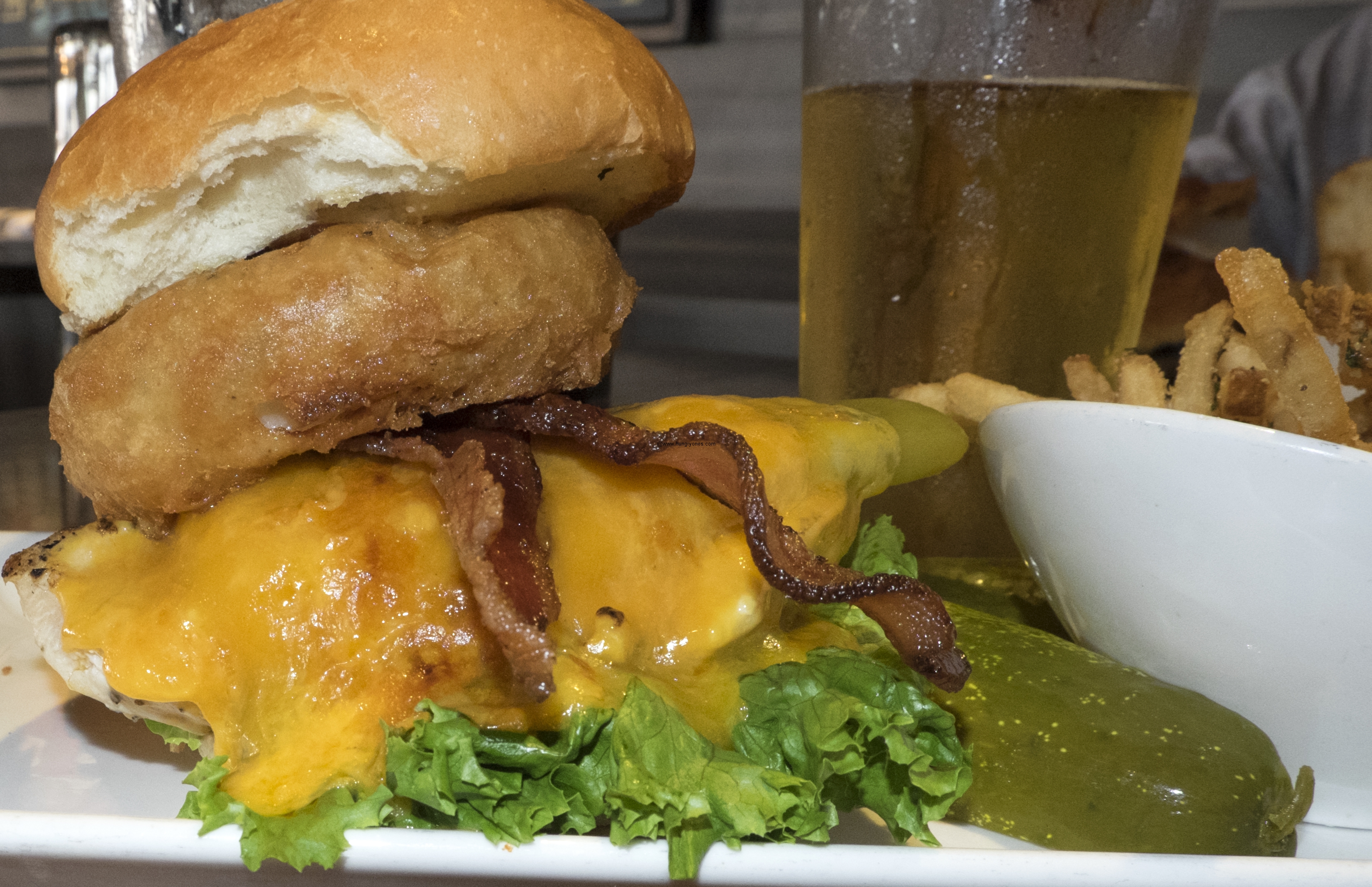 This was my last stop for Birthday coupons, till next year. It's been a great Birthday month!
As a last note; I'd like to thank the employee's of Jimmy's for holding my credit card in their safe until I could come back and get it. I don't usually leave things behind but I was really upset when I could not find my credit card. Thankfully Jimmy's had held on to it for me! :>)