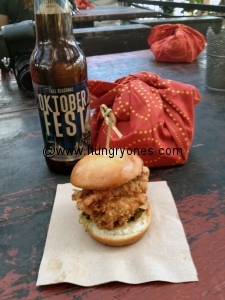 This is my very first time going to Bo Beau and Coin Haus, so needless to say I was eagerly awaiting this Yelp event! Arrived a bit early and got to peer inside while we waited.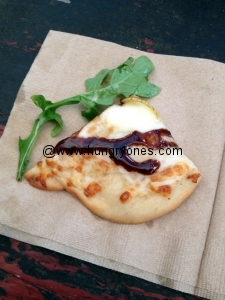 Once inside it appeared we were the only group of people inside the restaurant. Come to find out later from Brad's announcement that these super nice and hardworking employee's of Bo Beau, opened especially for us! Wow! Such dedication is appreciated!
The three separate table's offered, wine, beer or iced water. Plus the food was passed around from the nice waiters and waitresses. Tried out three different types of flat bread; the Porcini, Pork belly and the Anjou pear. All of them equally delicious! The chicken sliders were very juicy paired with the black pepper aioli. For dessert a pumpkin cupcake and a small chocolate cupcake with a slice of strawberry made it hard to decide which one I liked better. While eating I met another fellow Yelper (she was so nice!) and greeted a few more that I knew.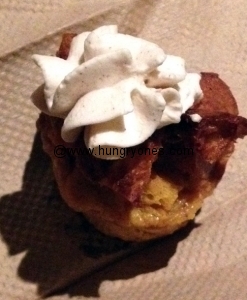 After finishing our food and beer and Brad's sought after announcements we headed on over to Coin Haus for the latter half of the evening. I was really hoping they would have Pac-Man since I used to be crazy in love with it! Found a game console that you could pick your choice out of three or four different games, including Pac-Man. So I played Pac-Man for so long my wrist started hurting! But it was such fun I still advanced to the commercial spot when Pac-Man gives a big kiss to the girl! On the big wall screen above our heads was the play board for a different Pac-Man versus other players, up to four. It looked fun but also a bit harder because your fellow Pac-Mans can eat you too!
Coin Haus has definitely created a unique environment! Such a great set up with the self pouring beers and numerous games to choose from.
Met and chatted with a few more fellow Yelper's before leaving for the night. Nice to catch up and hope to see you soon!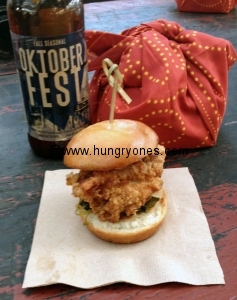 8384 La Mesa Blvd
La Mesa, CA 91942