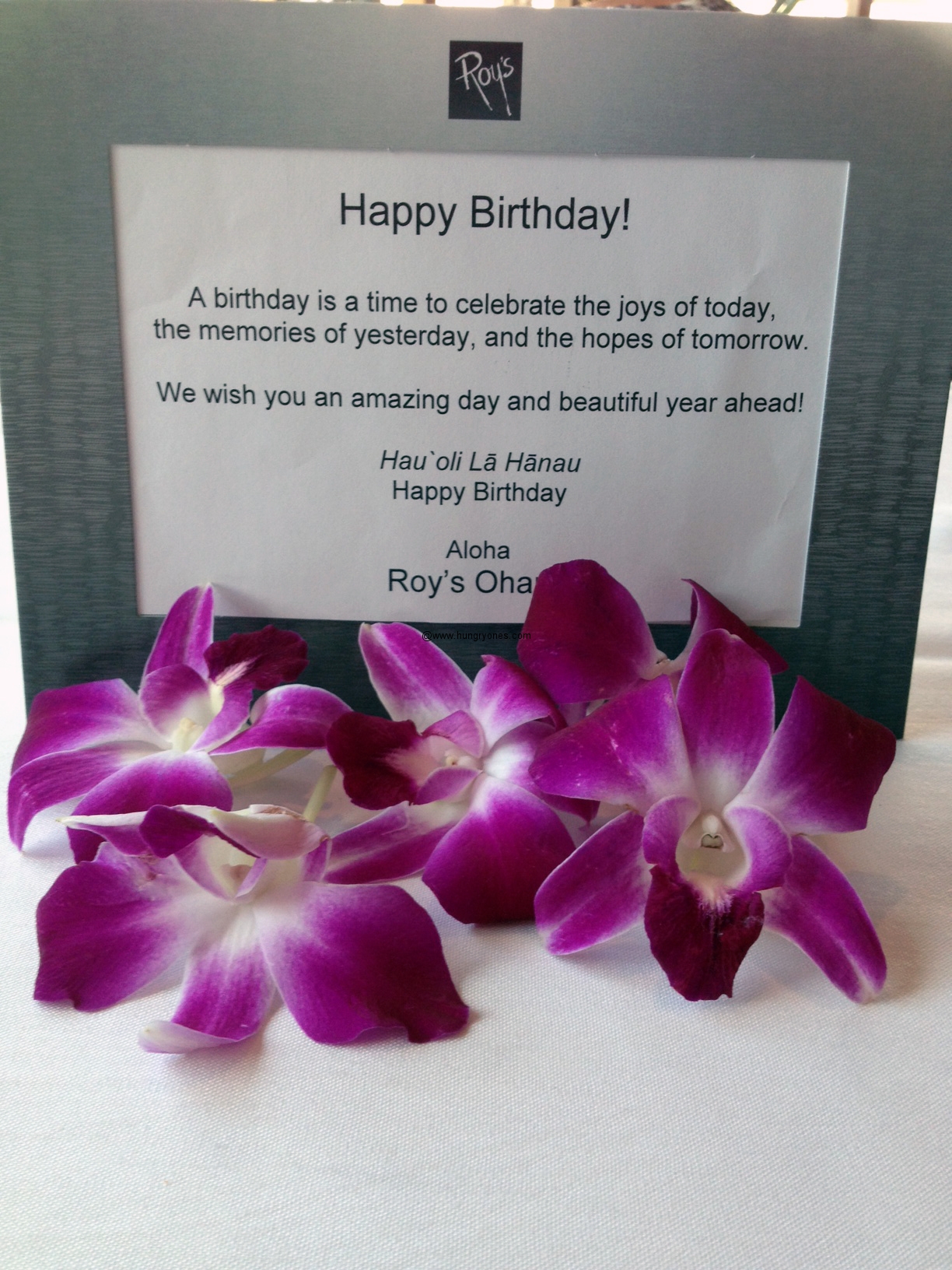 The Tiki torches, the white linen table cloth, the card and flowers on the table, the smiling hostess, the gregarious waiter all made me feel welcome, just like in Hawaii. :>) Think I hear a waterfall in the background.
The huge glass windows take center stage in the dining room. I imagine Waipio Valley on the Big Island, black sand beach, green lovely mountains, lush valley- all displayed vividly in the glass windows. I could almost hear the waves break.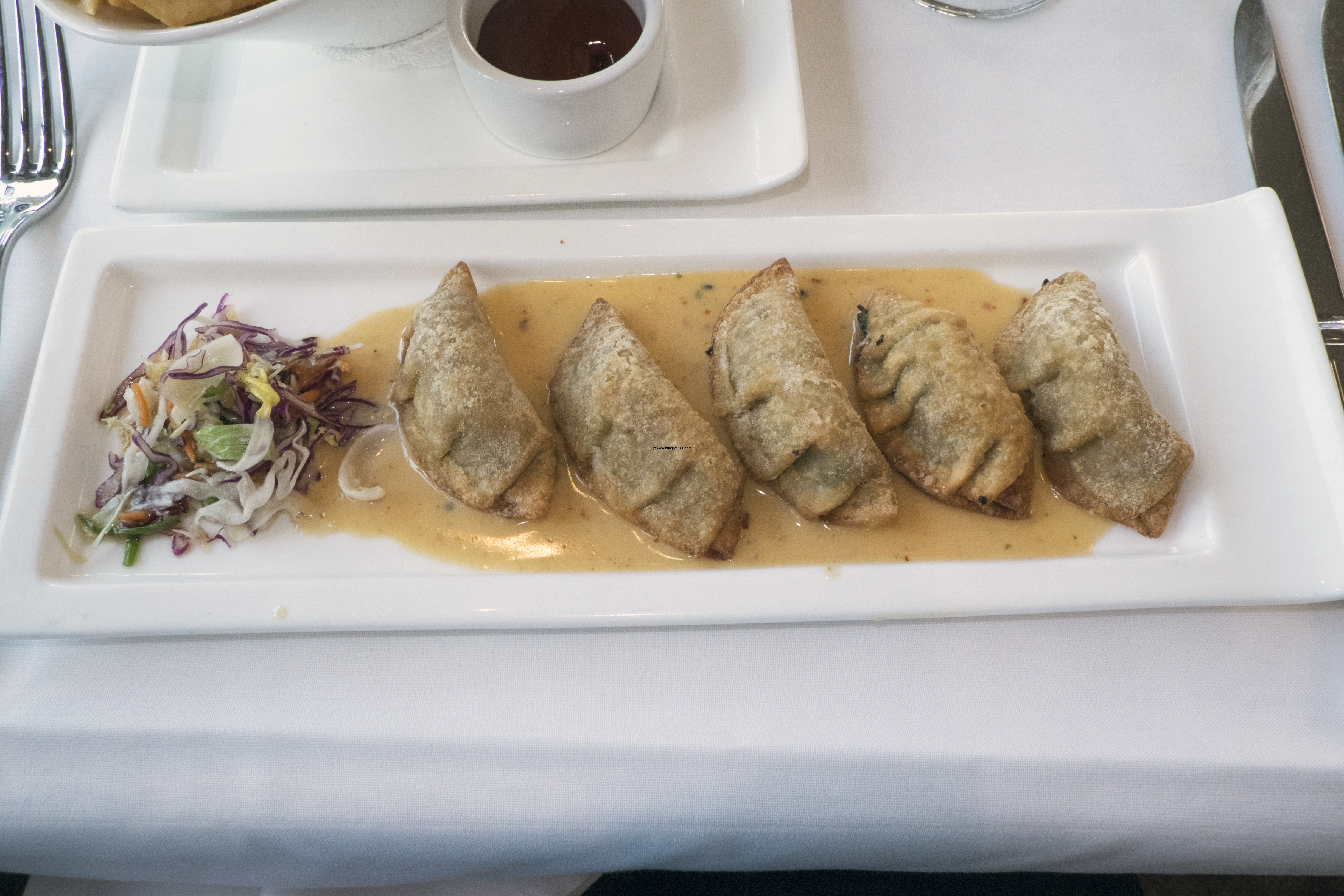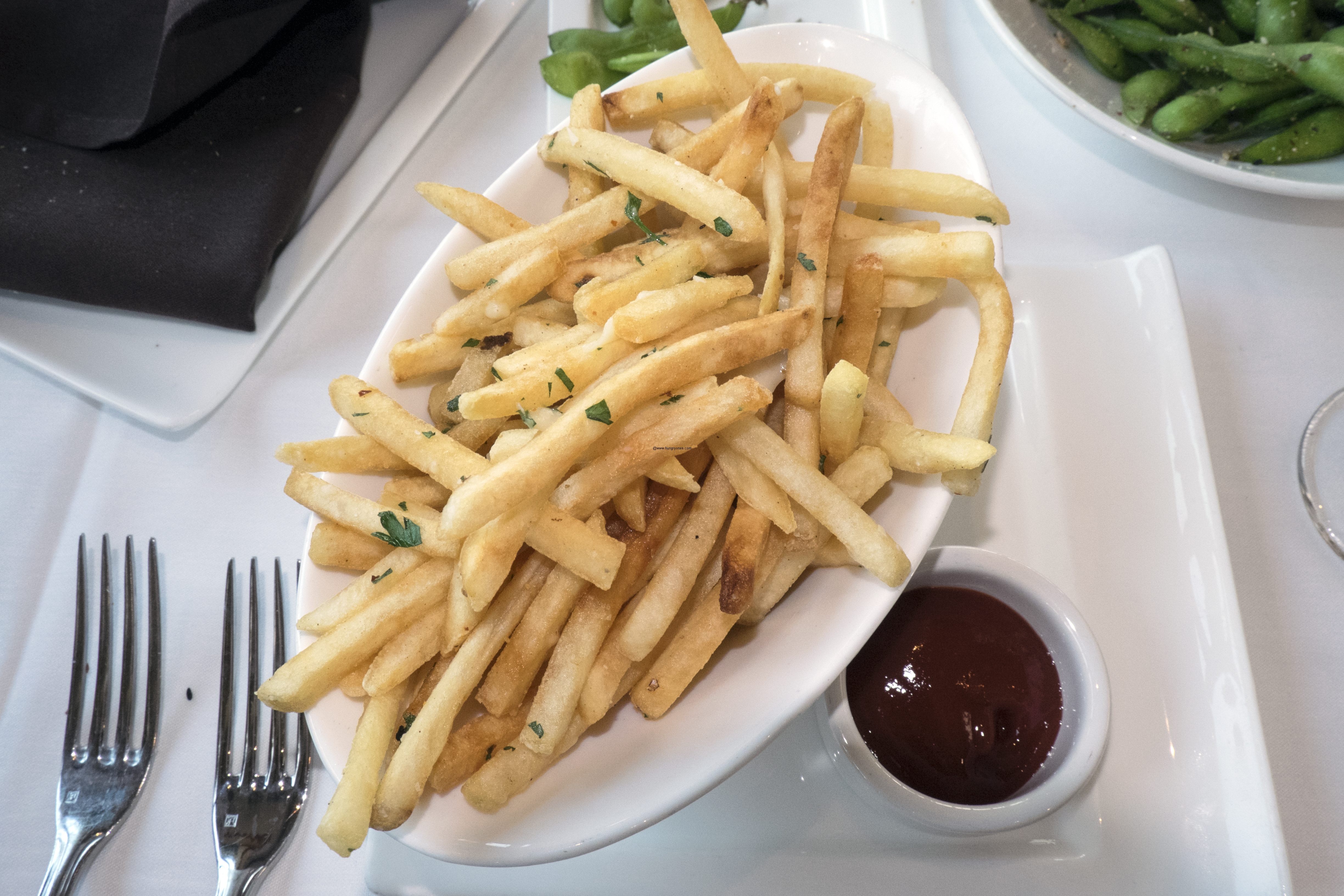 Ordered the lobster potstickers with Spicy Togarashi Miso Butter Sauce, just melts in your mouth and leaves you wanting more than just one plate! Could not resist the Parmesan – Togarashi french fries, thin cut and cooked to perfection! My Island Mai Tai expertly complemented my dinner.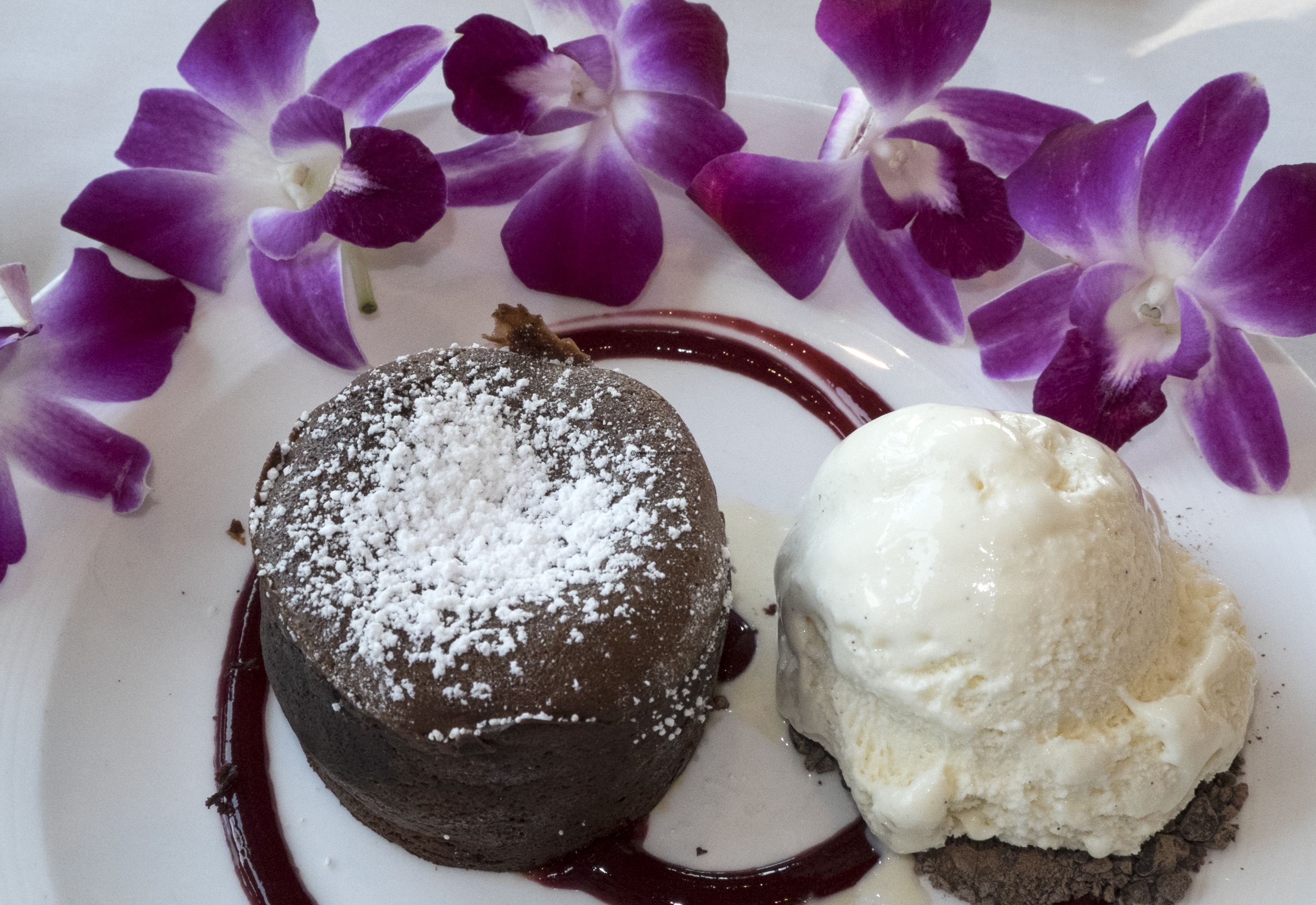 For my Birthday Dessert; Chocolate Cake, hot chocolate center and Raspberry Coulis with Vanilla Bean Ice Cream. So delicious and filling!