Heat shimmers in waves
Dry dust haze on horizon
Texas bbq waits inside.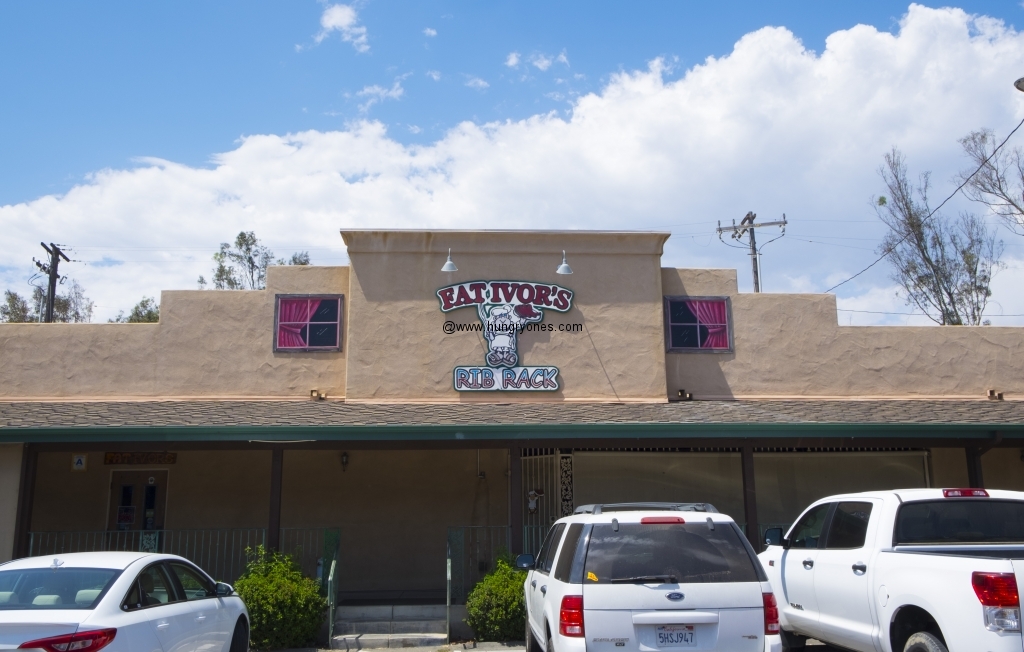 I have longed to stop here and try the bbq but the all you can eat buffets at the nearby casinos were calling me.  My opportunity to eat here come when Valley View Casino wouldn't let me in for lunch.  I showed up an hour early but they had closed the line.  Fat Ivor's was packed with locals escaping the 97F weather outside.  Luckily the drive to Fat Ivor's was short as I was starving.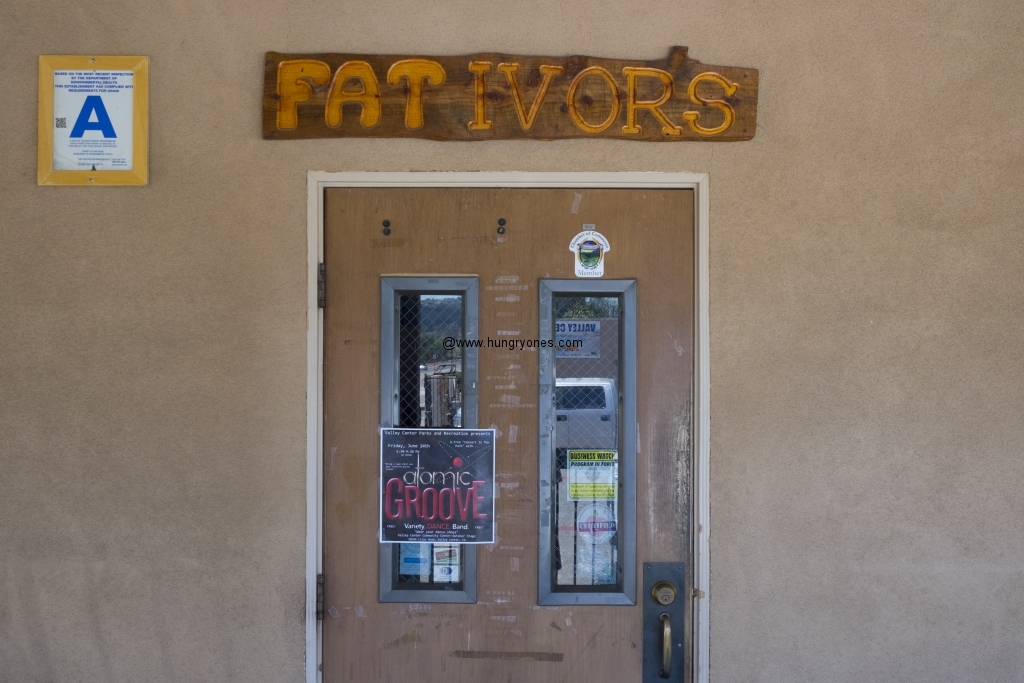 Stepping out of the car I hurry inside.  While it's a dry heat I'm use to more mild climates.  It's cool and dark inside.  AC works well as it's often close to 100 outside.  I looked around and see an excellent collection of John Wayne and Ronald Reagan photos on the walls.  Newspaper article mentions Fat Ivors burned down in 2003.  2 years later the rebuild was complete.  Seems the bar is the place for locals to socialize.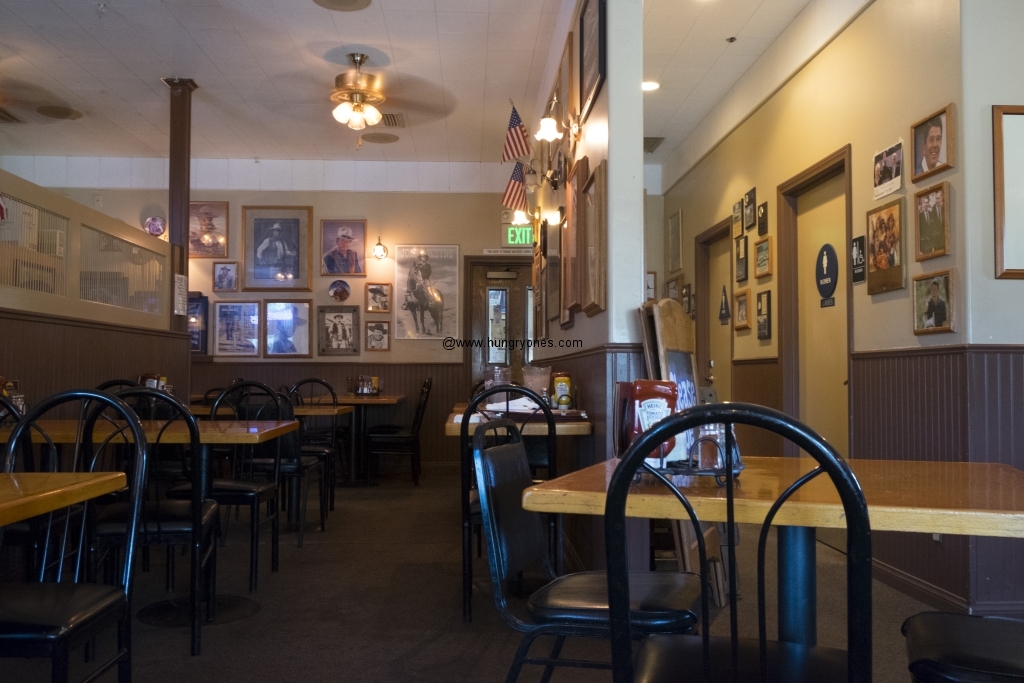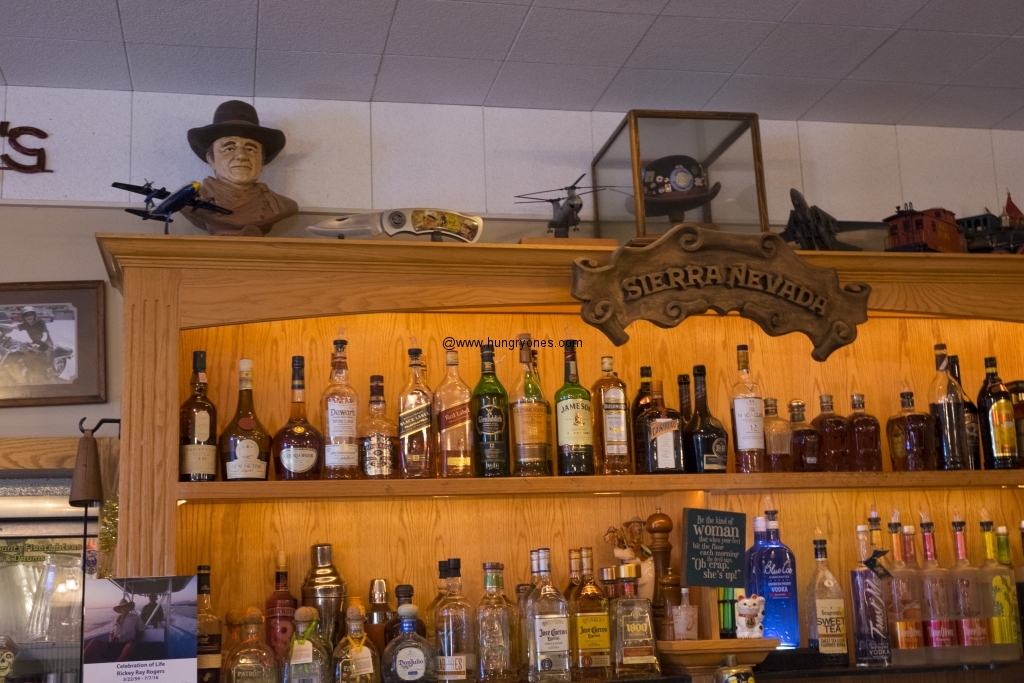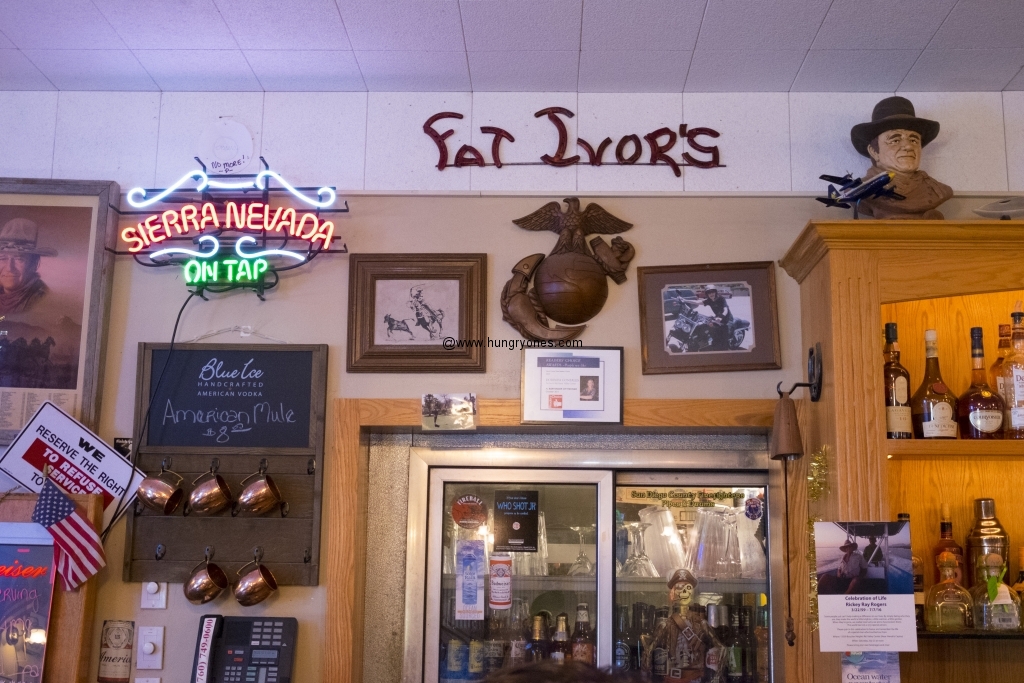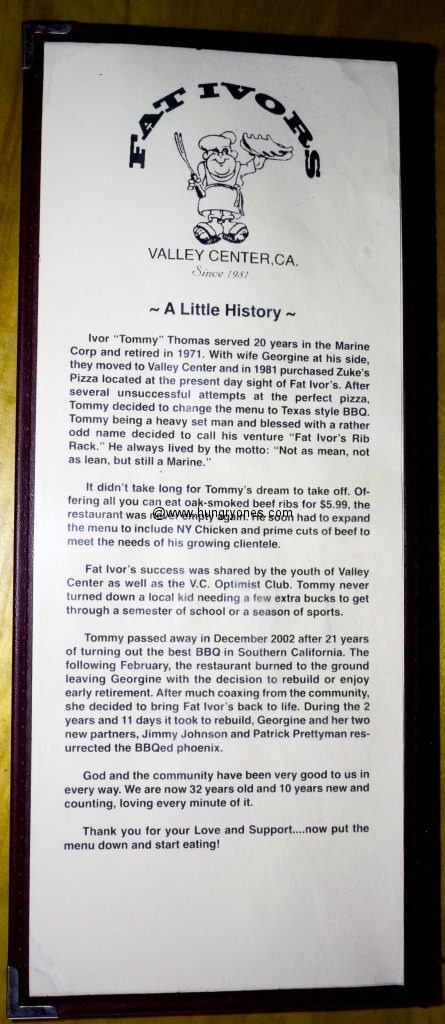 Mmm…  I notice on the menu Old school Texas style bbq, all you can eat beef ribs.  Ribs were smoked in oak and had a nice smoky flavor while the sauce gave a bit of sweetness.  Beef was tender and juicy.  Just like the beef ribs I use to get at Tyler's Taste of Texas in El Cajon.  🙂  Steak fries were crunchy and had big potato flavor.  Regular fries also had strong potato flavor.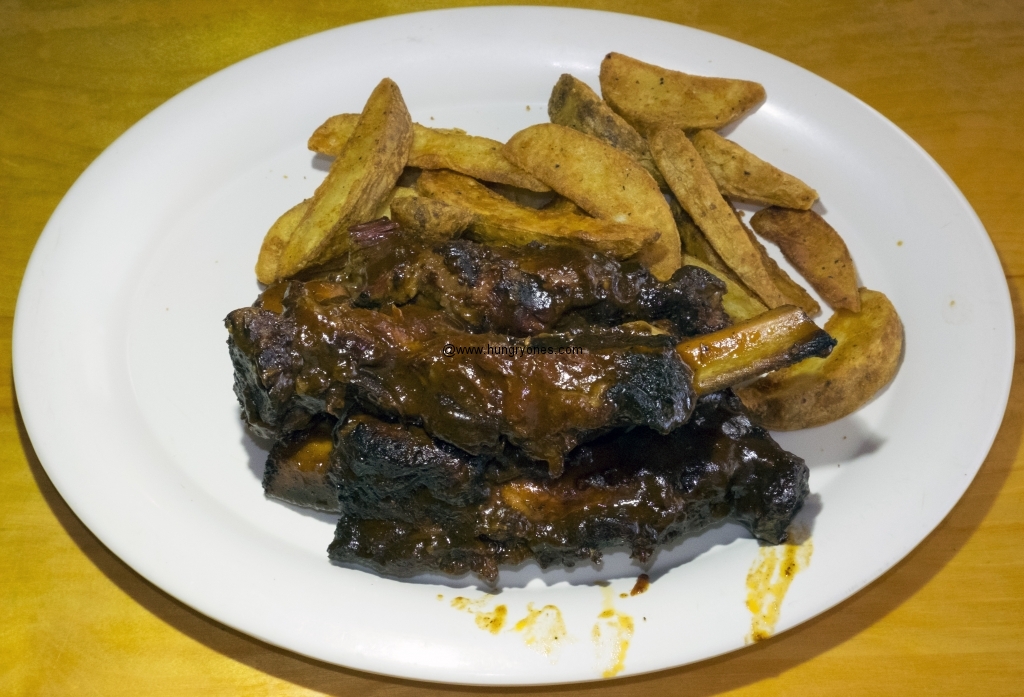 Fried zucchini had a nice mix of flavors from the batter and a juicy inside.  Very tasty.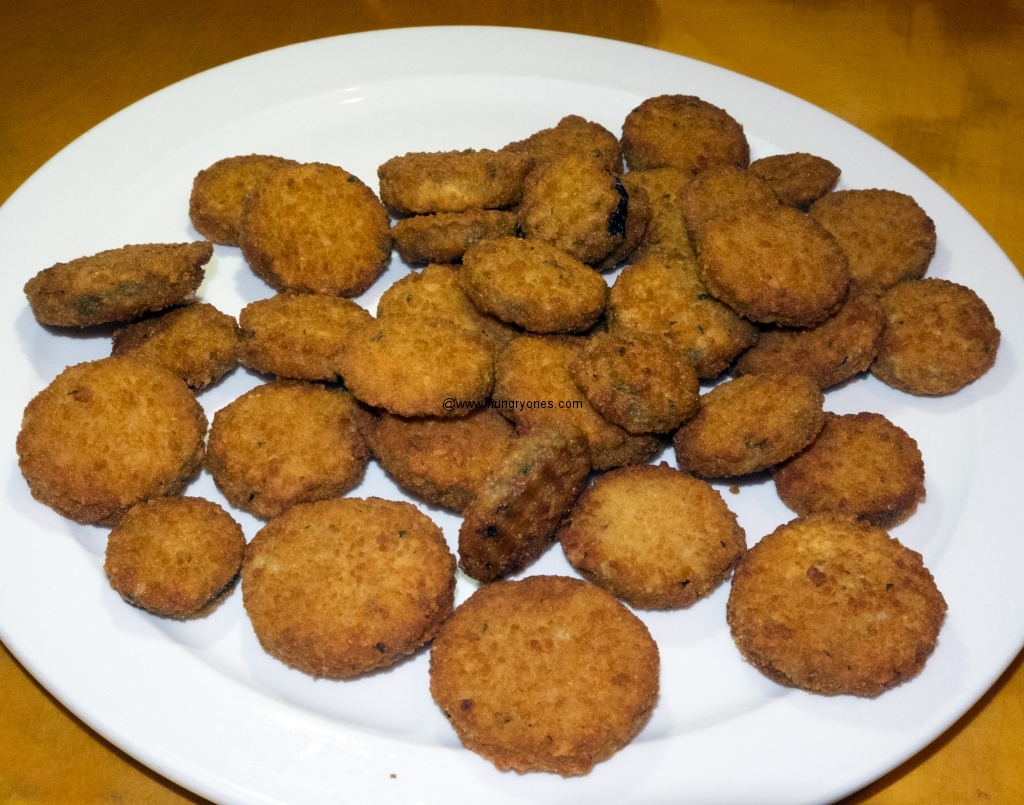 Broasted chicken had a thin crunchy batter which was delicious!  I scooped up all the crumbs I dropped on the plate and ate them.  Chicken was juicy and had a flavor I really loved.  It's now my fav place for fried chicken in San Diego!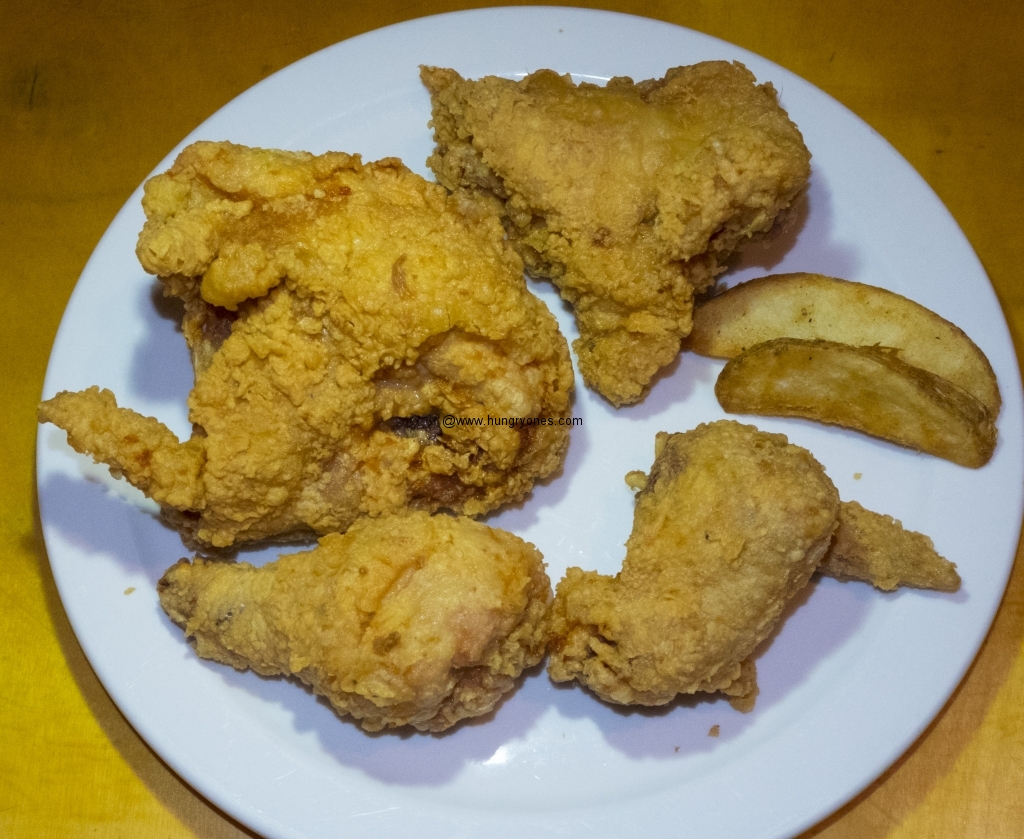 Baby back ribs were fall off the bone tender.  There was that flavor from the meat you get from the broiler oven plus the sweet sauce.  These ribs also remind me of Tyler's Taste of Texas.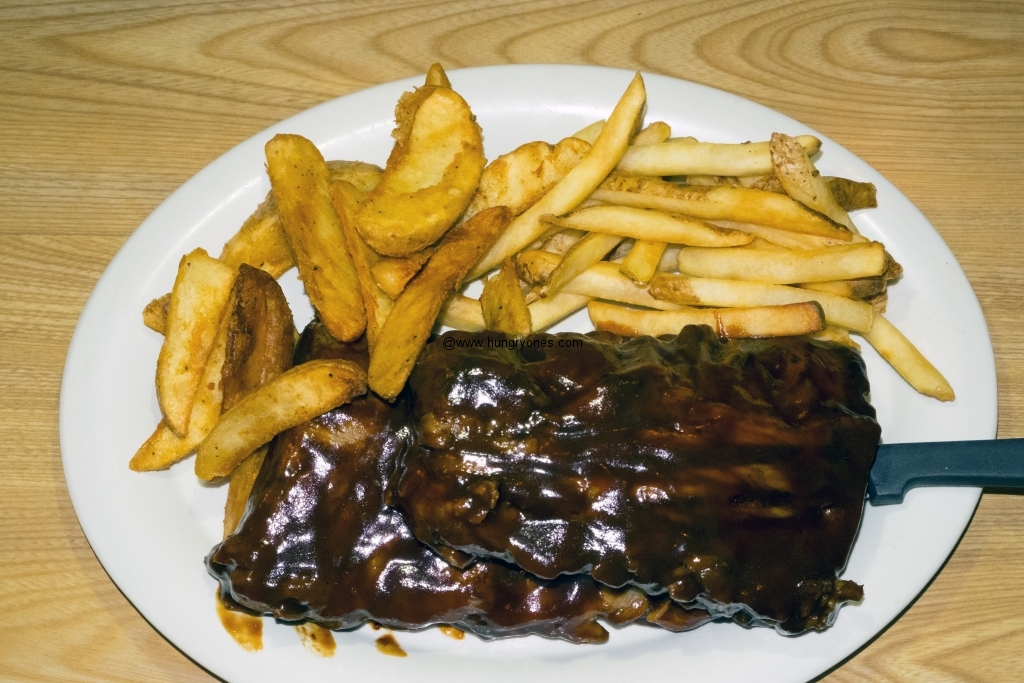 While I enjoyed everything I tried here it's the broasted chicken that I love the most here.  Place has character and characters.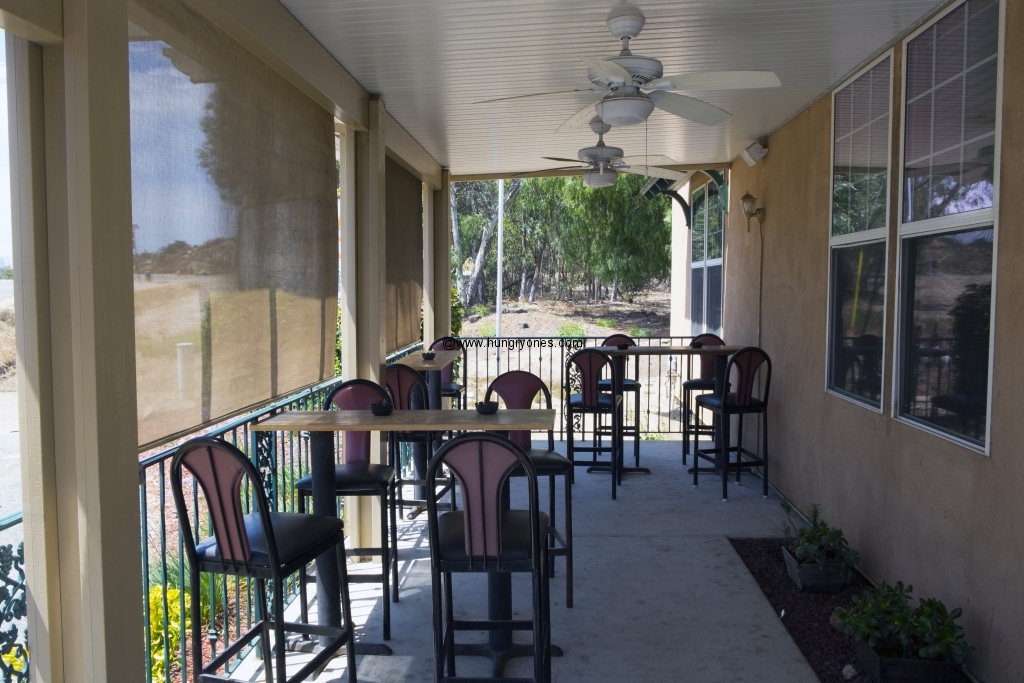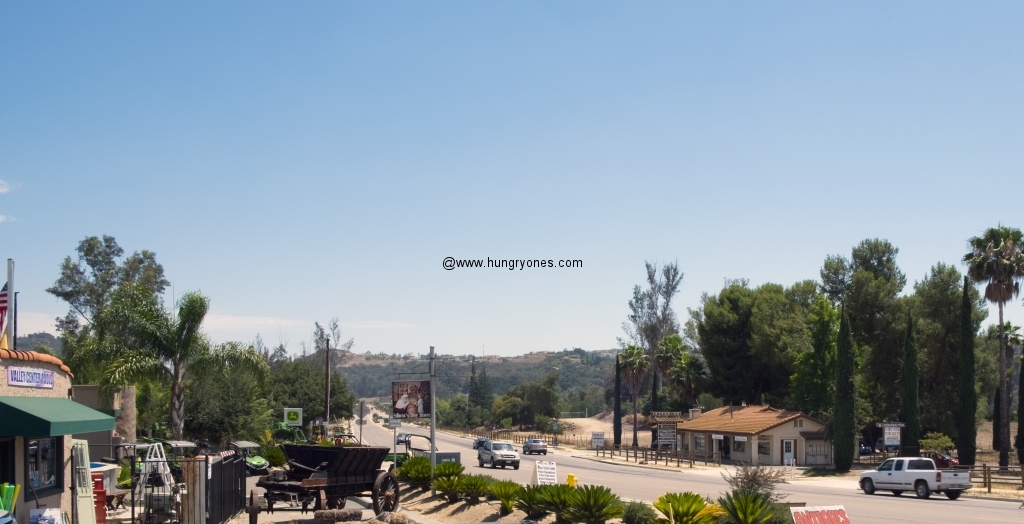 Fat Ivor's Rib Rack
27959 Valley Center Rd
Valley Center, CA 92082
(760) 749-0600