Toast: What are you doing?
The Dag: Praying.
Toast: To who?
The Dag: Anyone who's listening.
Mad Max: Fury Road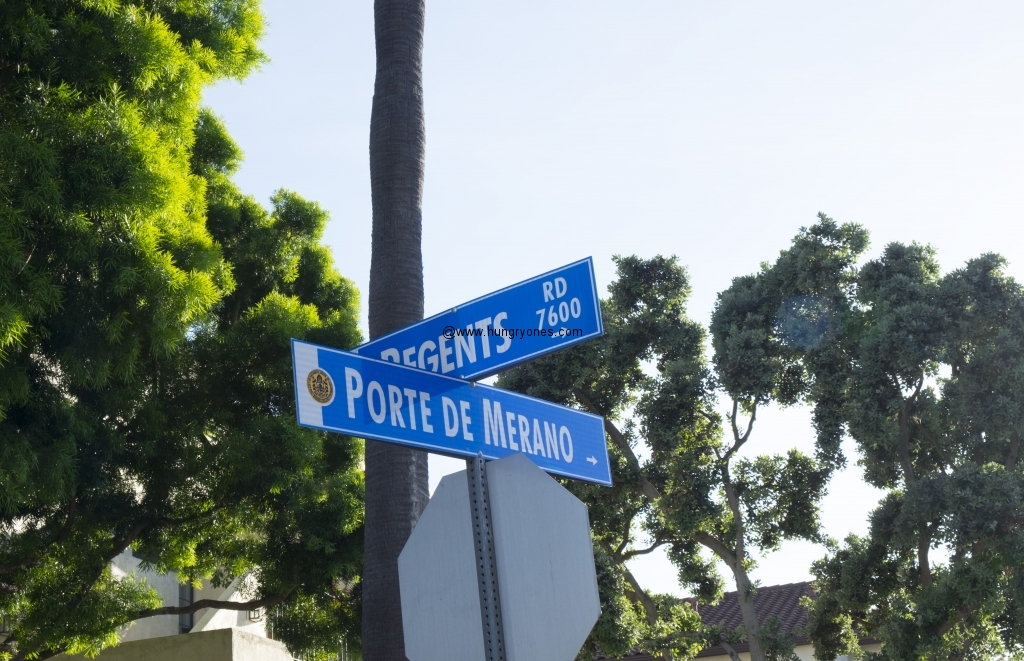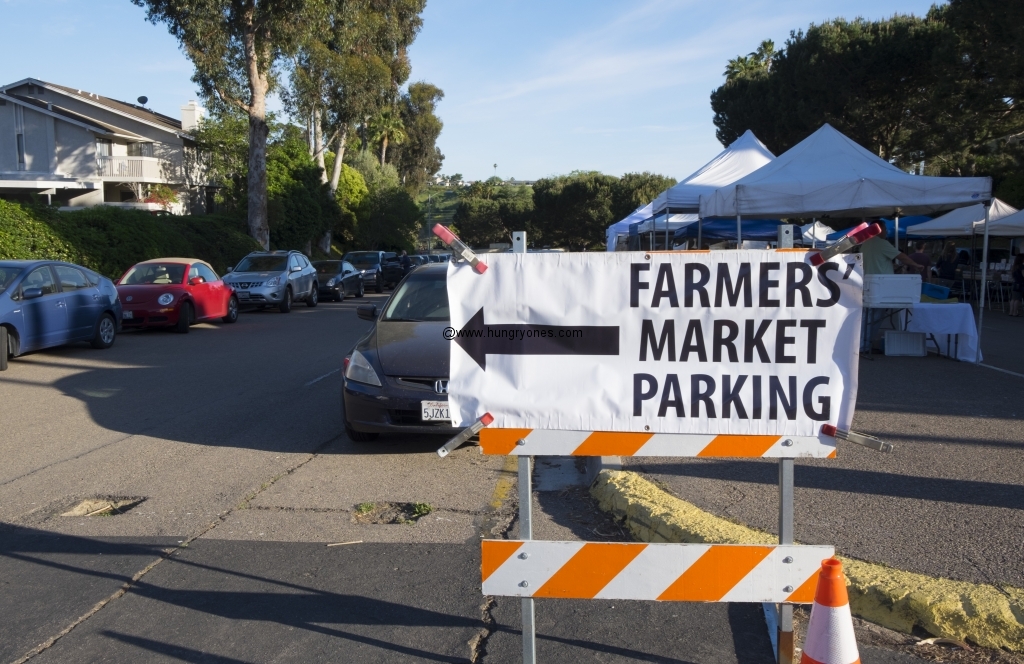 Looks like the end of the road.  Seriously the farmers market is at the end of the road.  I remember the first time I visited the UTC Farmer's Market they were in the parking lot at UTC mall right in front of the transit center.  Then they moved a bit to in front of Macy's.  That was the golden age when they had a highly visible location and lots of vendors.  Then they moved to the north part of the parking lot at Costa Verde.  It was then moved to Doyle Elementary School.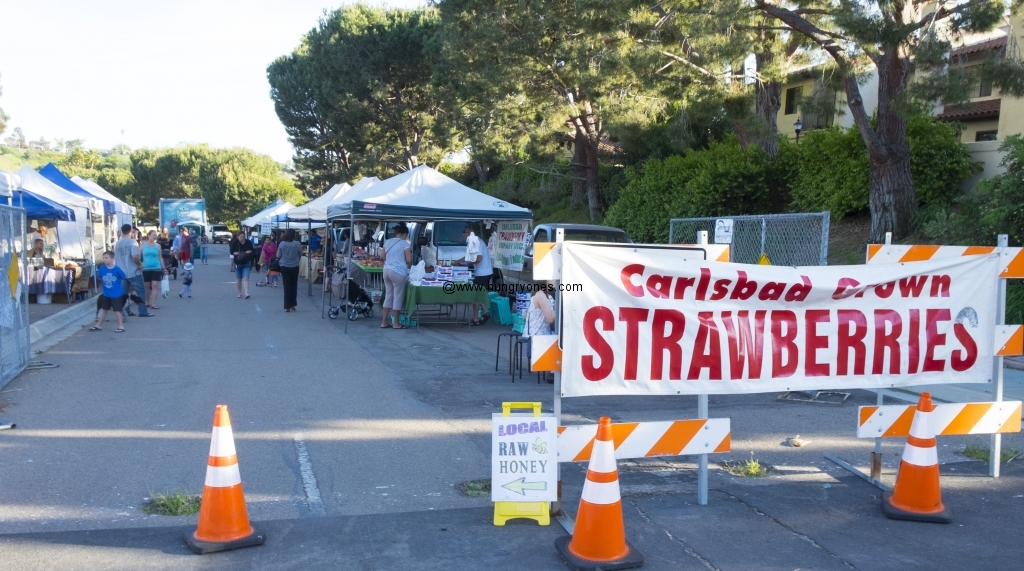 Now the market is among the smallest I go to.  Upside: there is lots of parking.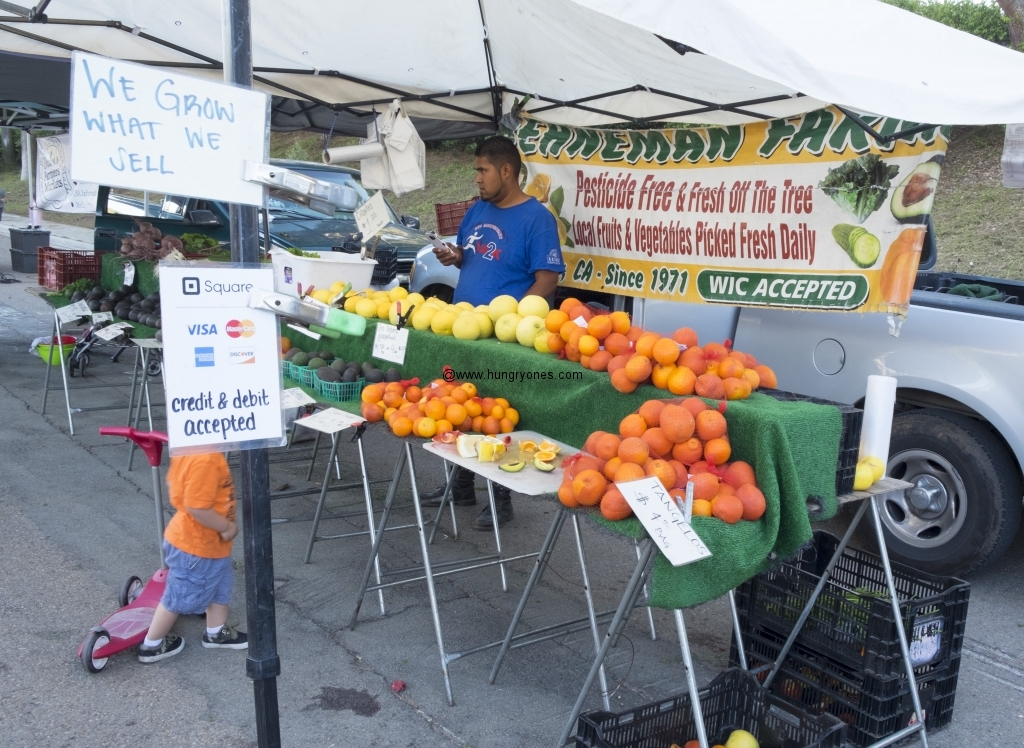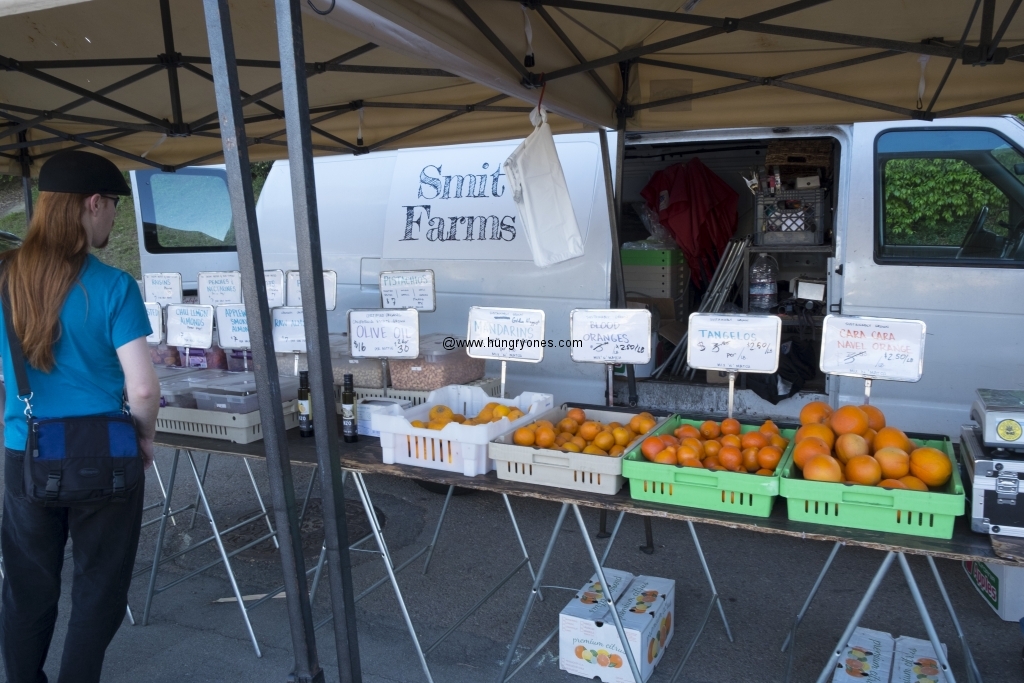 There is a small selection of fruits and vegetables.  There are various local honeys and jams.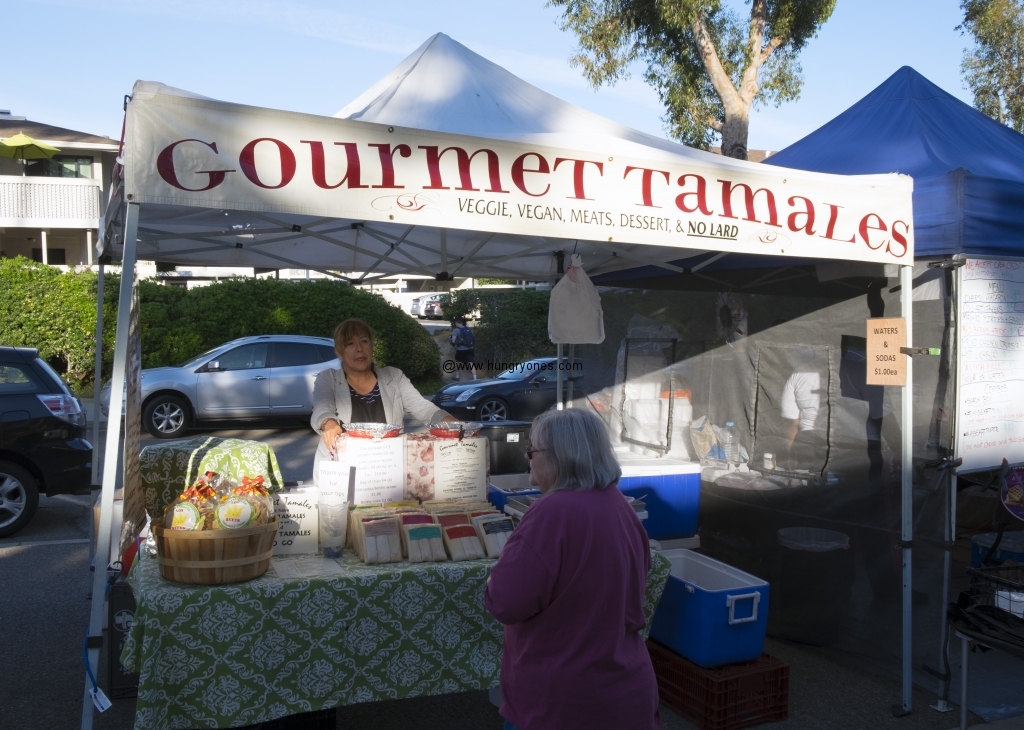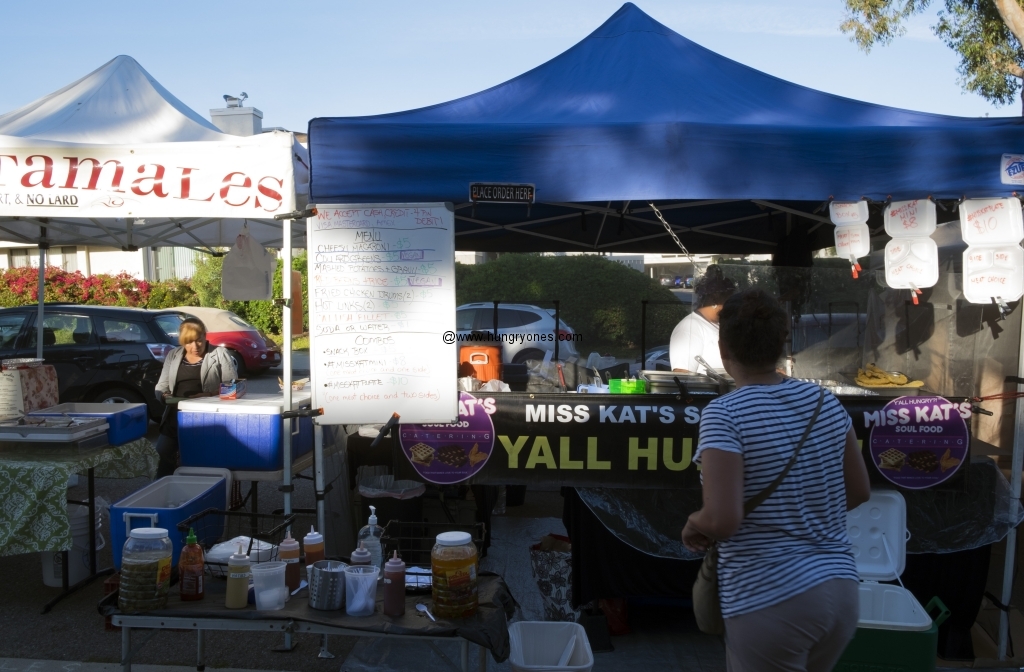 Hot food is available.  Miss Kat's has tasty fried chicken and fried catfish.  The creme brûlée vendor has a really delicious selection. I like to walk around and sample the various vendors wares but it's the fresh strawberries that bring me back.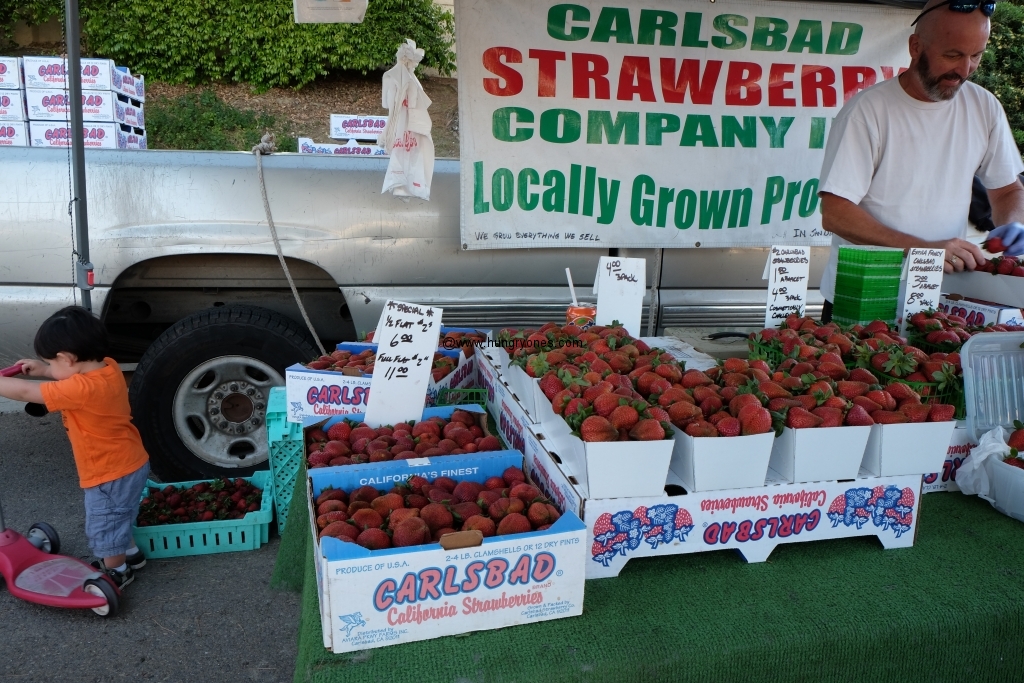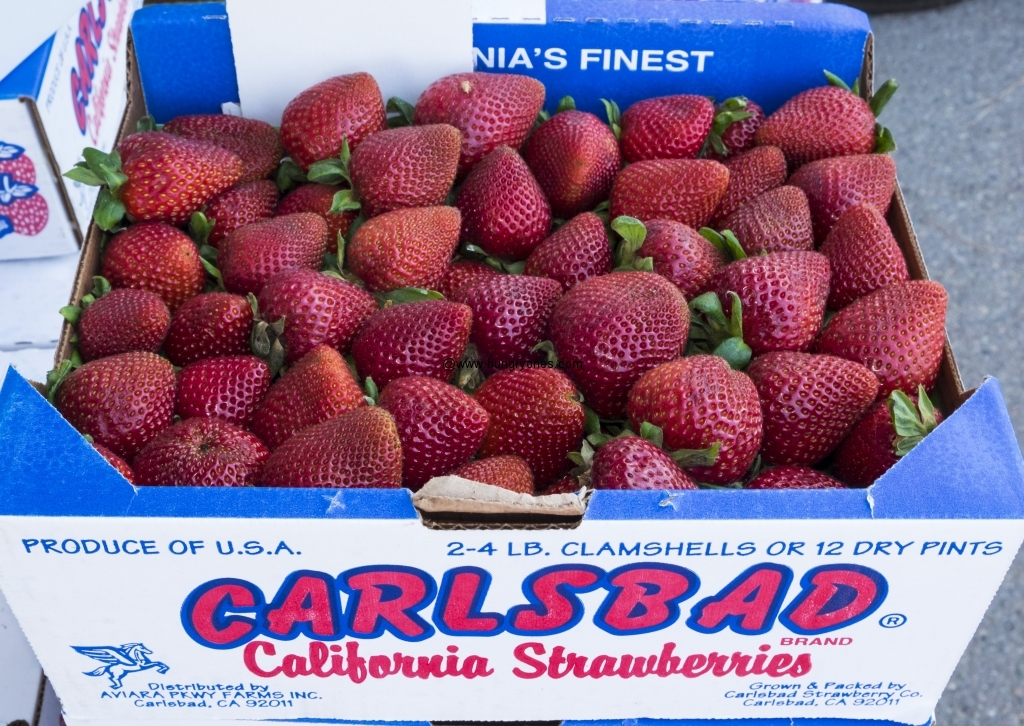 Delicious fresh picked strawberries from Carlsbad.  The strawberries at the grocery store look just like these but don't be fooled.  The scent and the flavor is missing.  As you get close enough to touch them the scent is the prelude to the rich sweet flavor that explodes in your mouth with each bite.
You know you don't really choose your friends.  They choose you.  You don't really choose your neighborhood farmers market.  I pray they don't have to move again to an even more secluded location and they stay in business.
UTC Farmer's Market
7131 Regents Rd
San Diego, CA 92122
(619) 795-3363