Gold shines like the sun
Sparkles blinding golden light
Cold when day is done.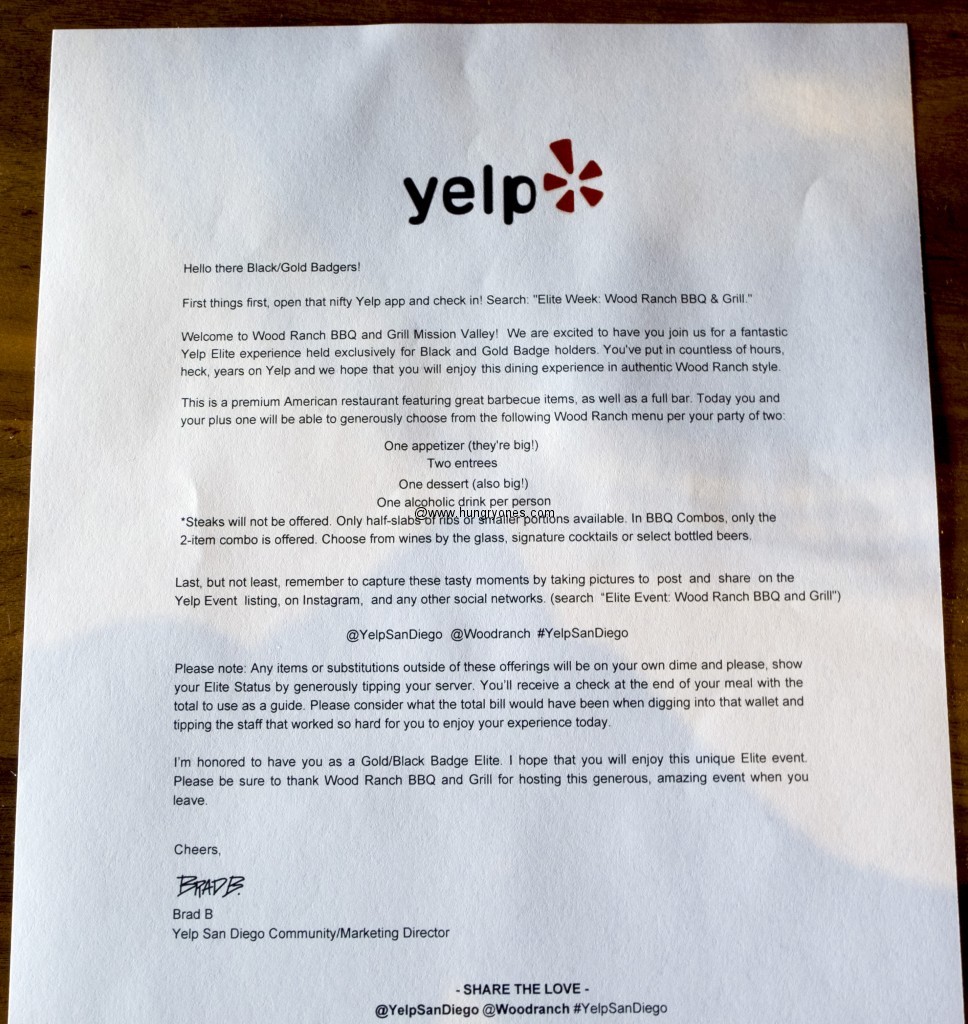 I was excited to get into my first Yelp Gold elite event at Wood Ranch BBQ.  You have to be elite for 5 years in a row to get the gold badge.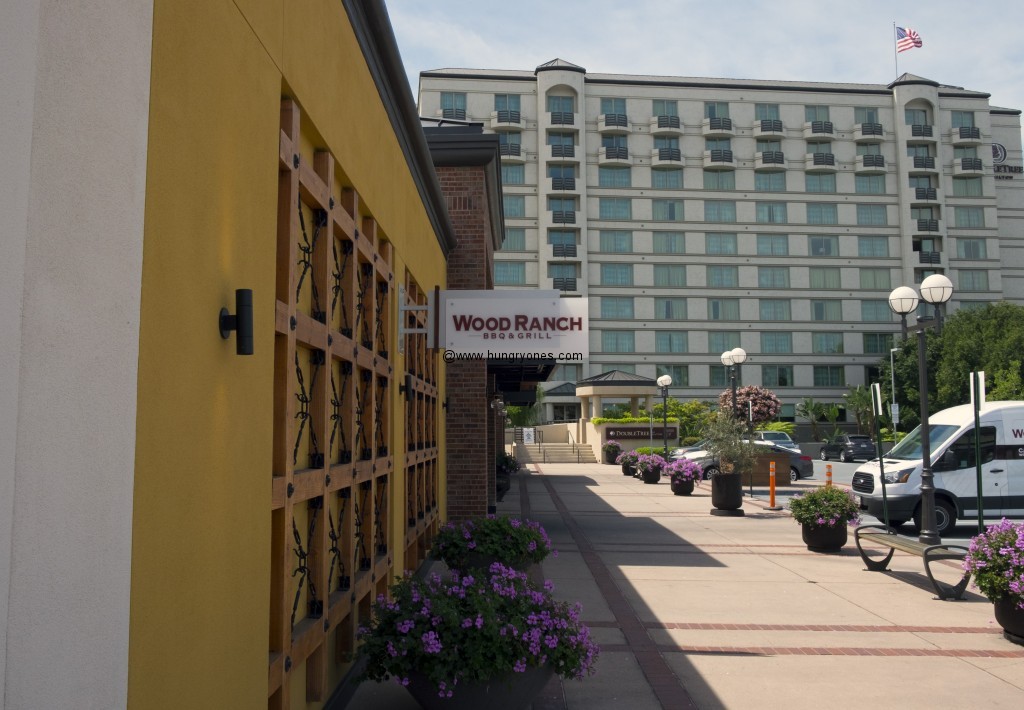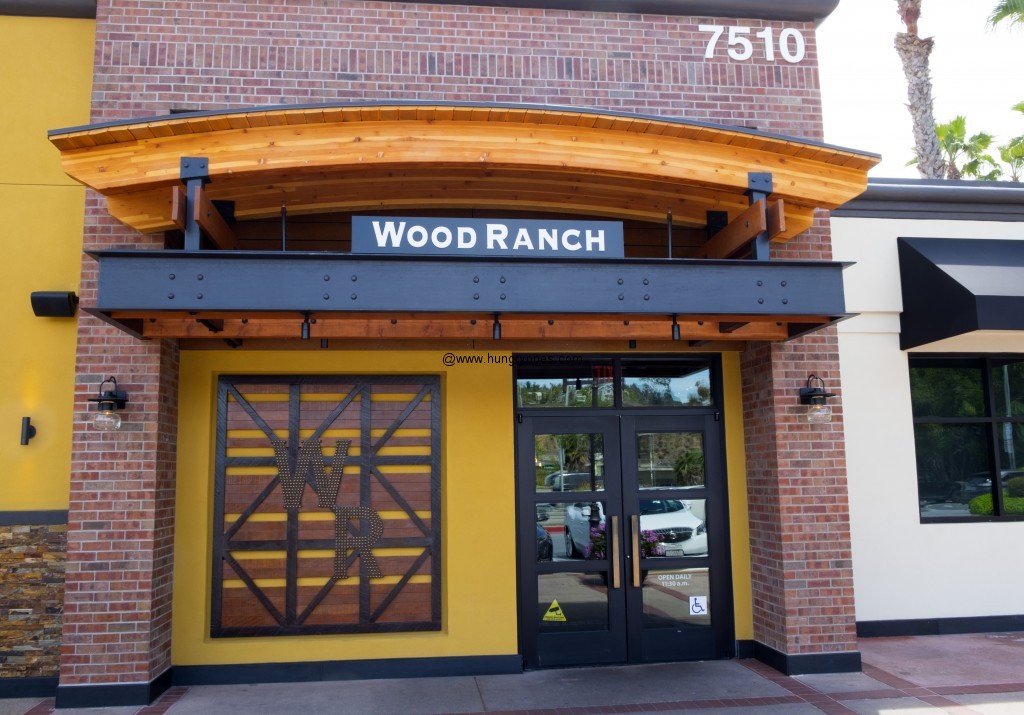 I have been here before.  When this place was Randy Jones BBQ.  Food was ok.  Service was terrible.  The old building was pretty much leveled and rebuilt.  Place is brighter and more cheerful now.  Seating is mostly plush booths.  Looking over the menu I chose the 2 meat combo as my entree.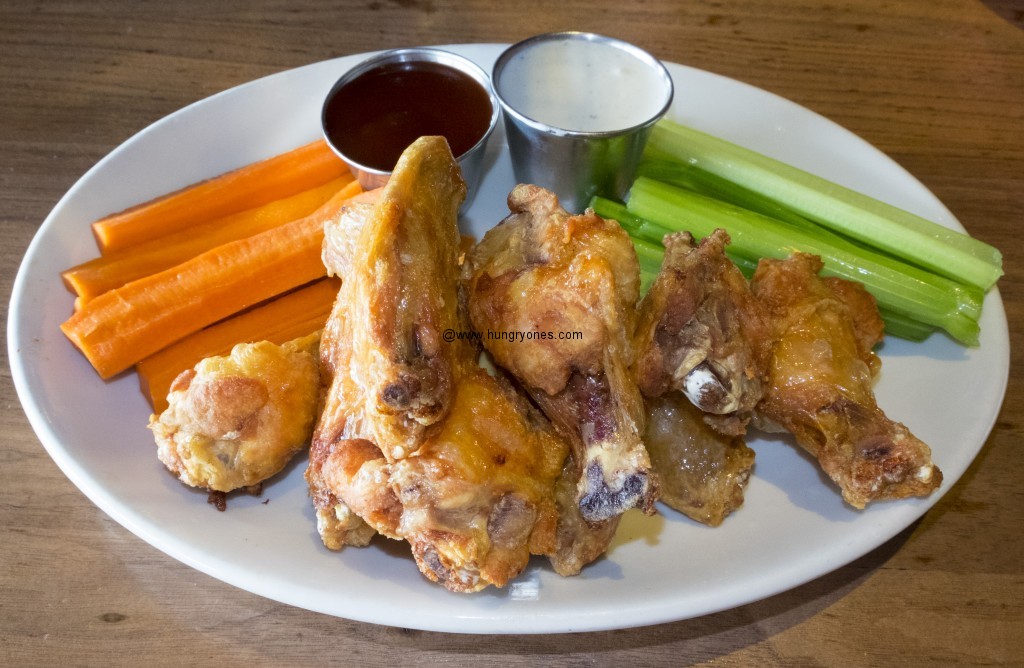 I started with the 10 wing appetizer.  Wings were fried and you are given a choice of sauce.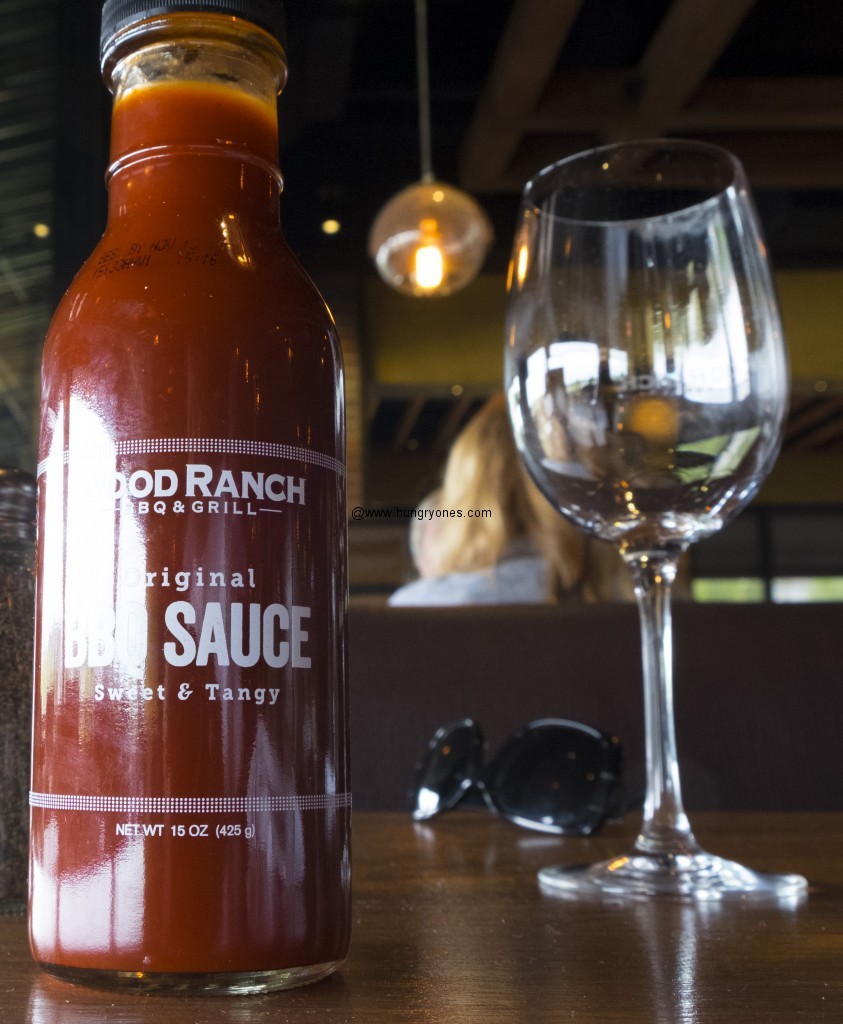 I picked the original  sauce which was  a bit sweet and tangy.  Wings are similar to Buffalo Wild Wings in size, texture, and flavor. 10 wings would make a good lunch.  I knew I would need a doggy bag as I was on wing #9.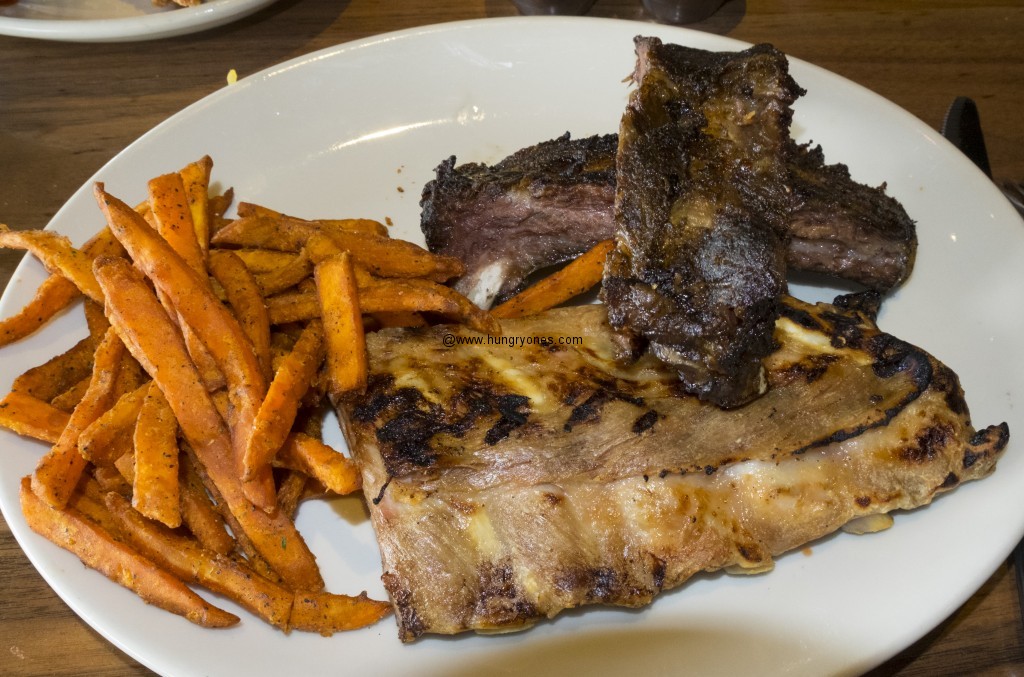 Sweet potato fries were a bit crunchy and had a mild delicious flavor.  They were lightly seasoned with salt and pepper and among the best I've had!
Beef rib was big, meaty, and juicy.  There was a nice smoky aroma from being smoked for 2 hours with pecan wood.  Tasted great with a dab of the original sauce.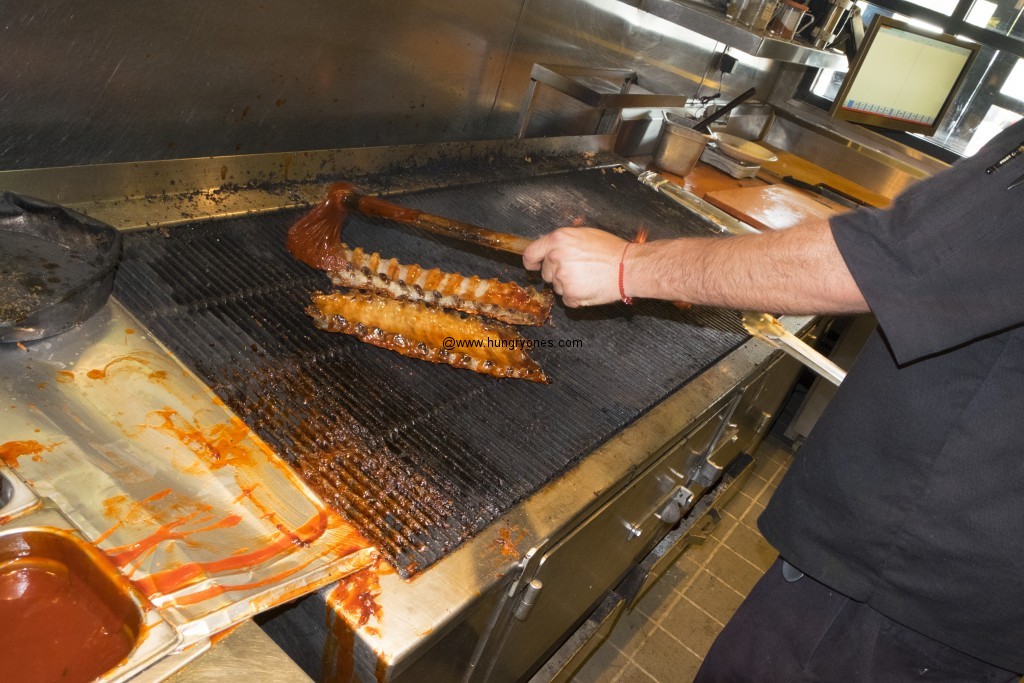 Baby back ribs were grilled and pretty tender.  They were good with a few dabs or original sauce.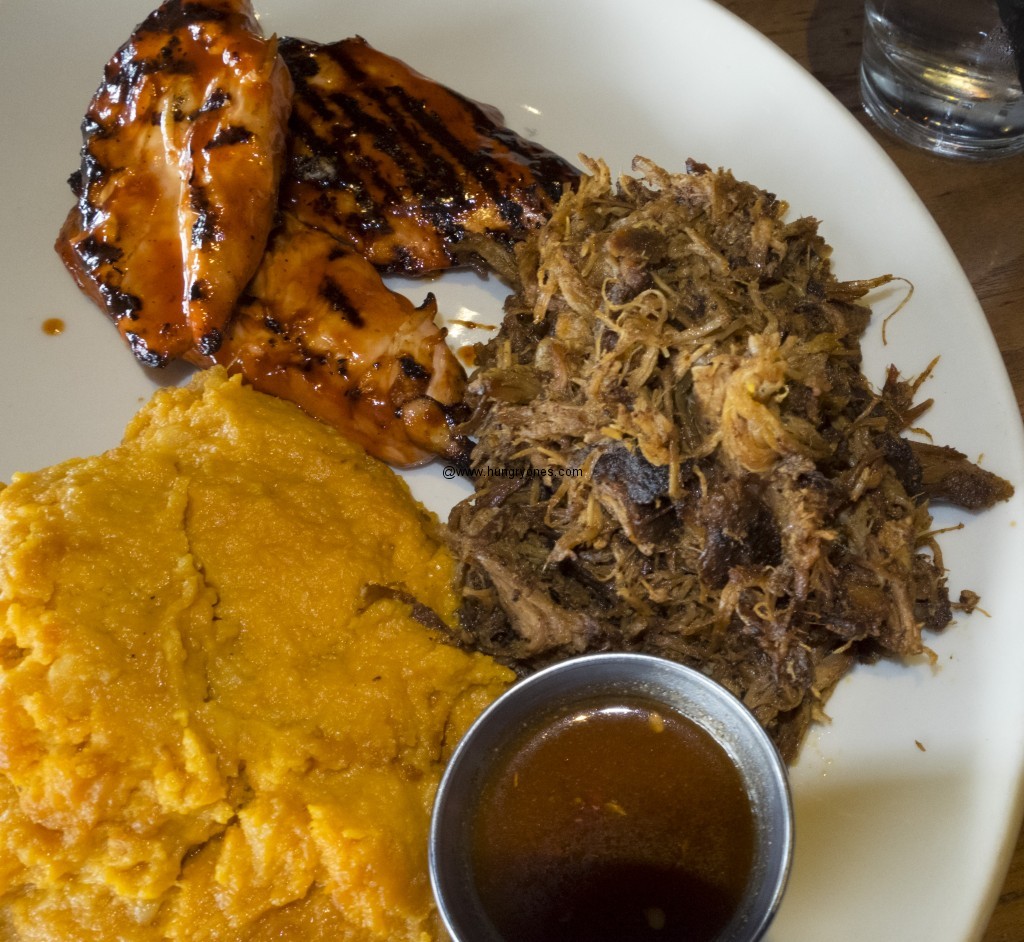 Pulled pork had a rich aroma and flavor.  A little salty like bacon.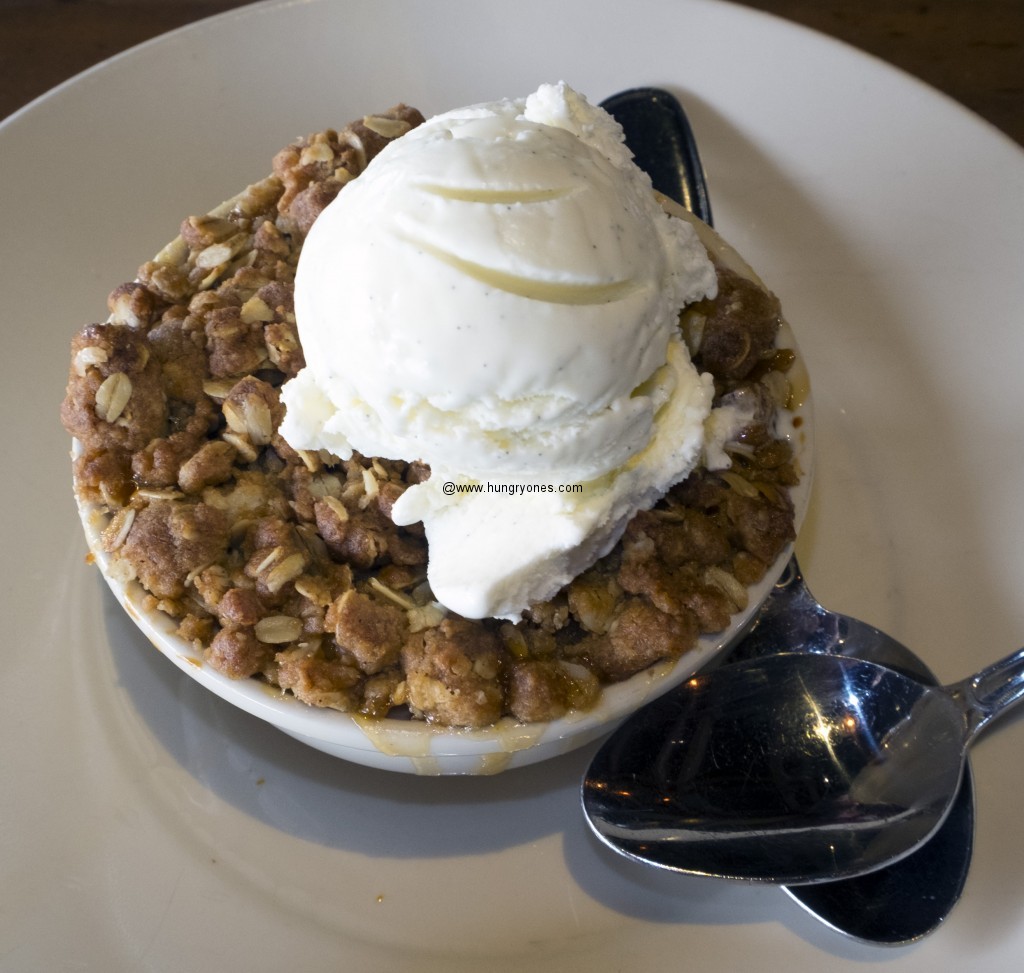 Deep dish cobbler was topped with delicious vanilla bean ice cream.  Topping made with whole grains, brown sugar, cinnamon was crunchy and delicious.  Peaches had flavor of canned peaches.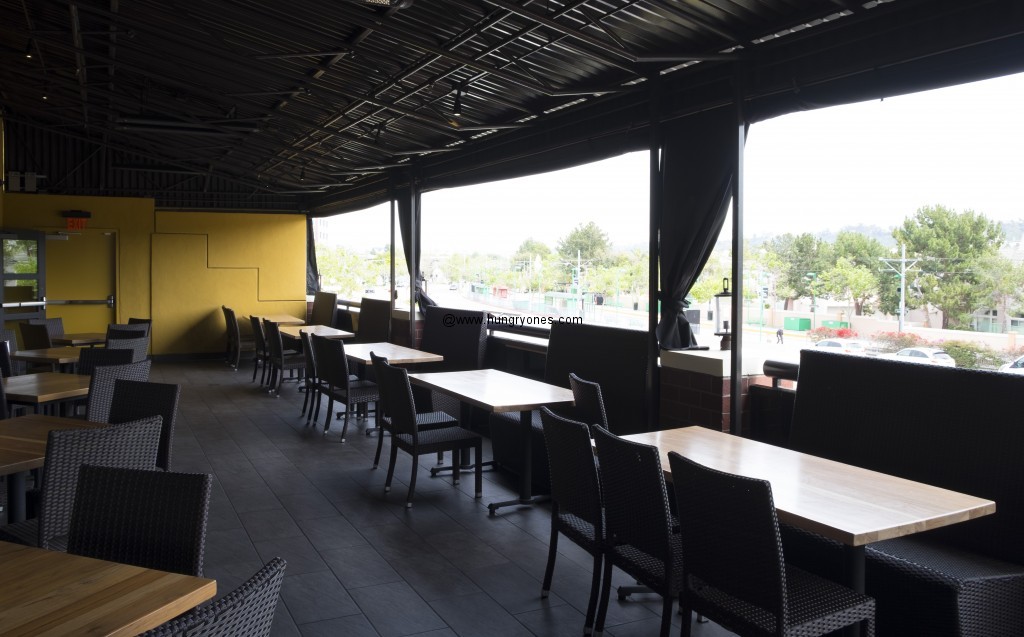 Loved trying the various styles of bbq they have with the smoked beef ribs being my favorite so far.  This was an awesome event for a meat lover like myself.  Service from our waitress Gabriella was awesome and thanks to the assistant manager  Amanda F. for all the bbq info and the behind the scenes photos!  Thanks Wood Ranch BBQ for very generous amounts of delicious bbq.  Thanks Brad B. for arranging this culinary adventure!
Wood Ranch BBQ
7510 Hazard Center Dr
Ste 215
San Diego, CA 92108
(619) 764-4411