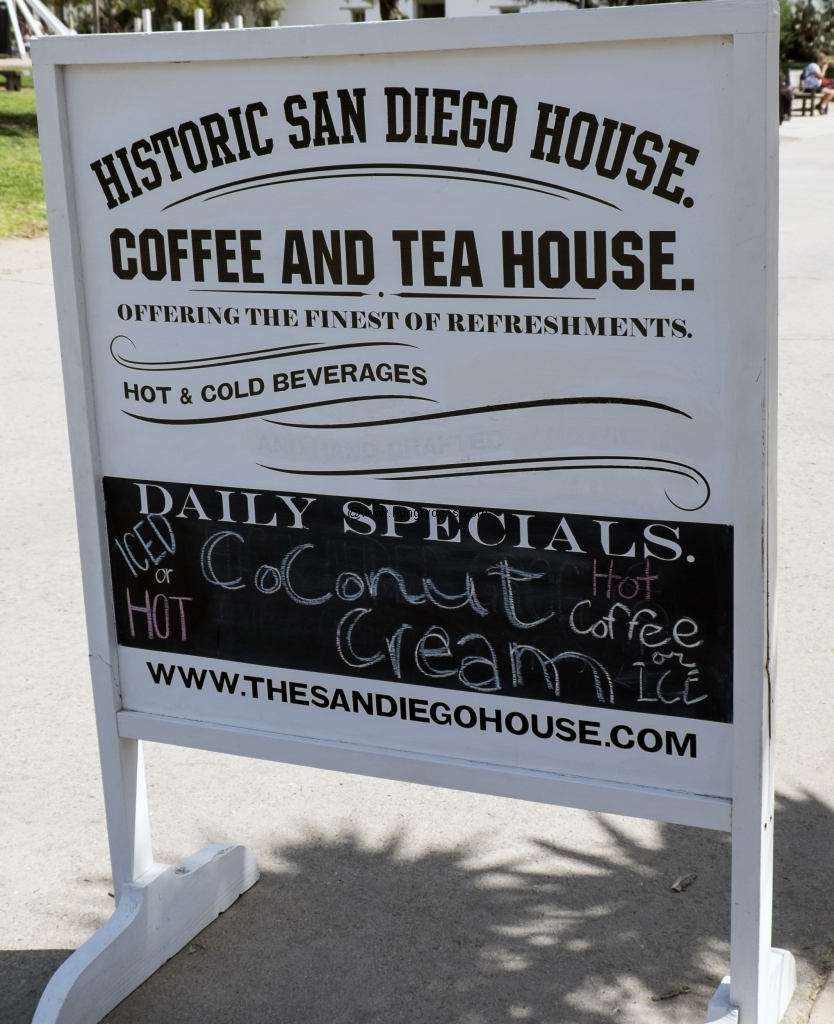 Walking inside the aromatic teas and coffees assault your senses, then lift your spirits instantly. Whenever I need a pick me up, this is the place to go. I've visited many times over the years and have always tried new teas and bought all my favorites. This last visit I decided to finally try out the coffees as well and enjoyed a nice hot cup of Joe.
The glass jars of labeled tea on the shelf are encouraged to be opened and smelled by the friendly staff. The jar sniffing and tea tasting always aids me in deciding which one to pick for home brewing. For me coffee is always a bit difficult to decide on as I tend to gravitate more towards the lighter strengths. There is comfortable seating just outside the front door. You can people watch while sipping tea or coffee.
Built in 1830 San Diego Coffee and Tea House was originally a small adobe saloon and pr0vison store. In 1841 Petra Poincinao sold her family's adobe to Henry Fitch. In 1847 Henry Fitch sold the property to Richard Freeman and Allen B. Light. In 1856 it was known as the American Hotel. In 1985 the building was reconstructed by California State Parks.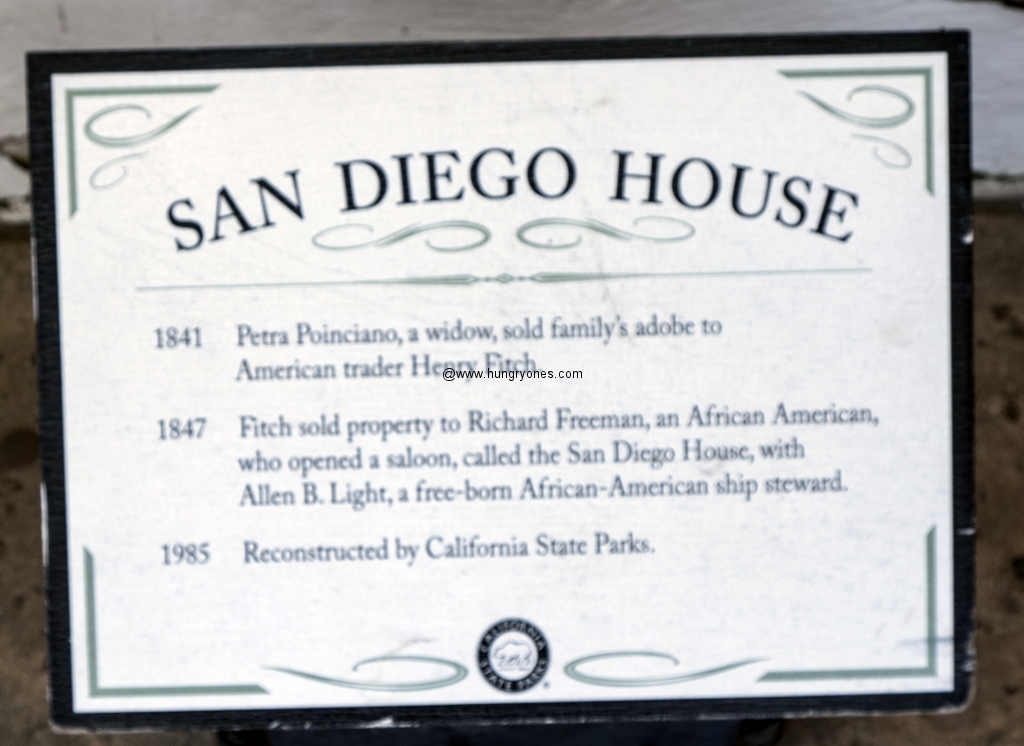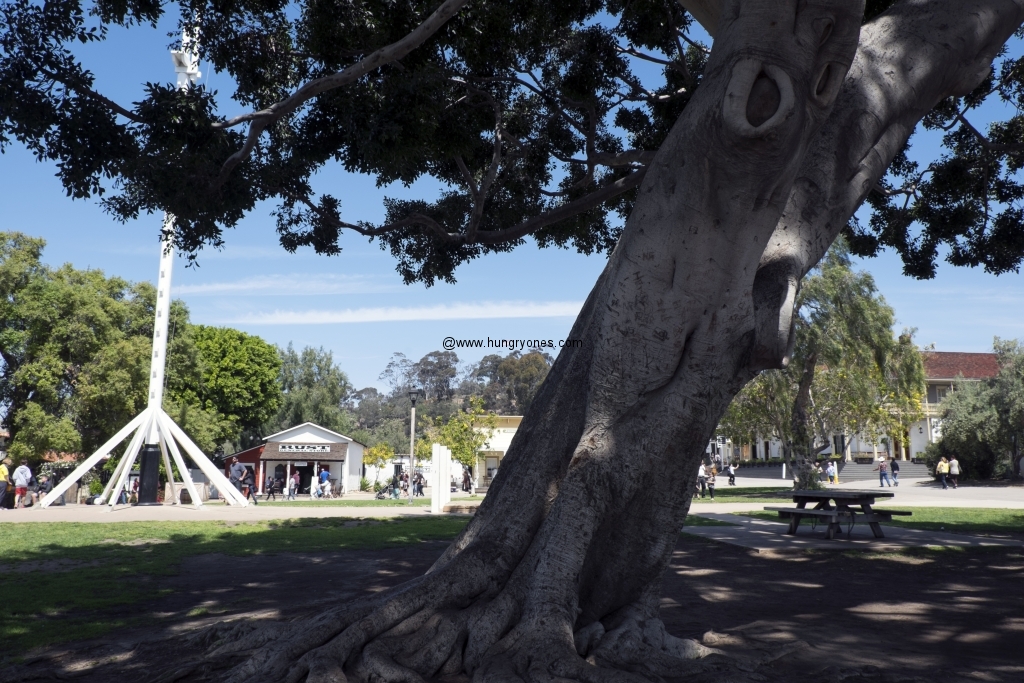 In 1968 California Department of Parks and Recreation established Old Town State Historic Park to preserve the rich heritage during the 1821 to 1872 period in San Diego. Old Town San Diego Guide.