Sunshine, gentle breeze, nice temperature, humans bringing you food….what more could a duck ask for? The ducks do their happy quack and fluffy rear end wiggle, you know the one. A pair of geese swim by eyeing us for possible food donations.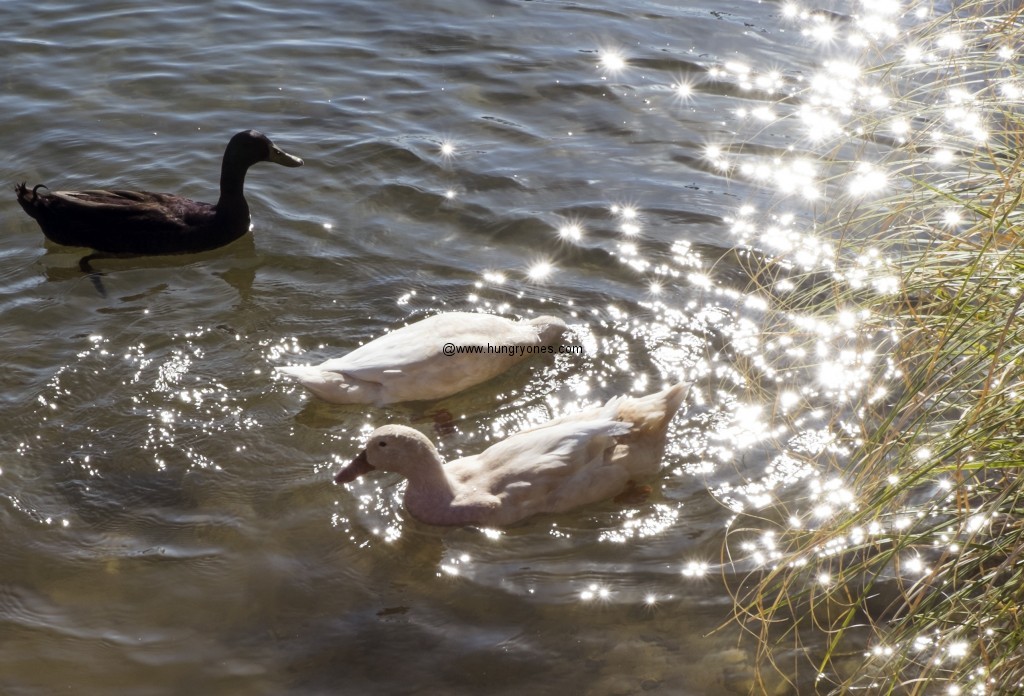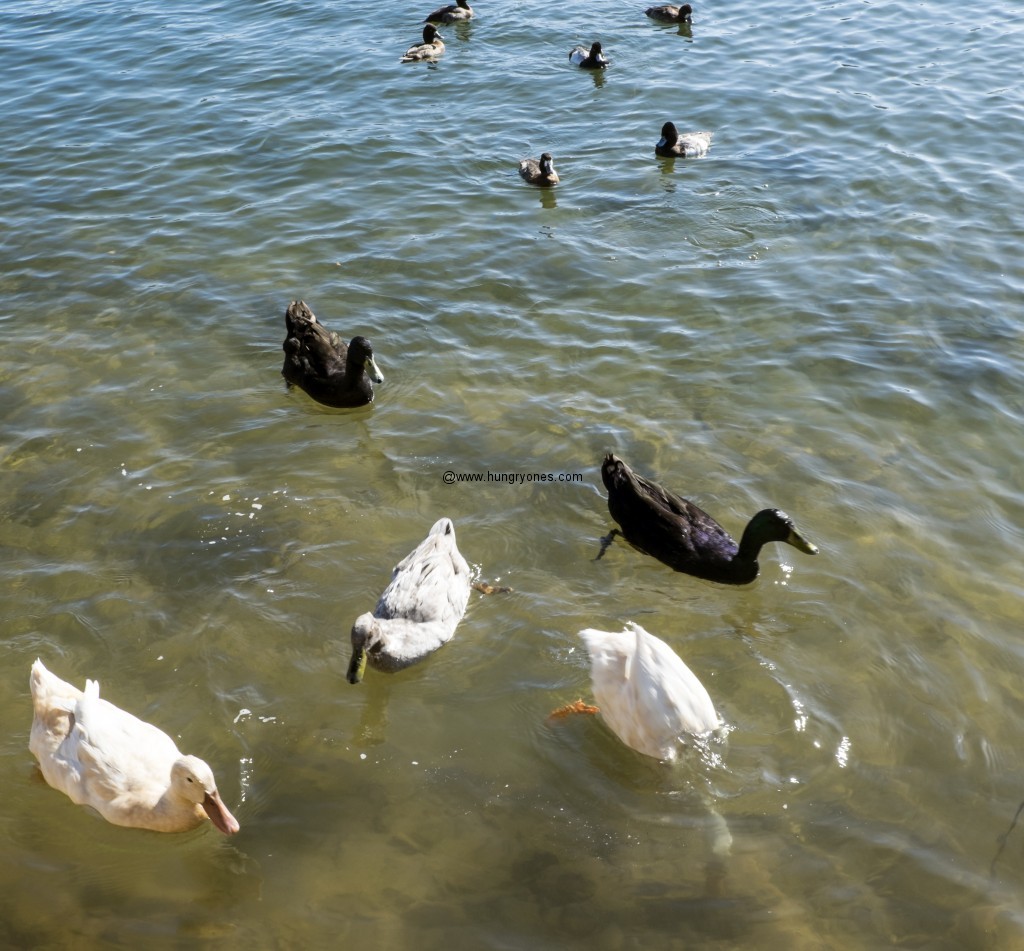 Bikes, paddle boats, small power boats and kayaks are available for rent here. Each one is appealing, however I'd definitely want some sort of canvas shading for the boats on a particularly sunny day like today. I see a few small dogs going for walks…..hmmm….my dog? Not sure if this would be a good place for him to take a walk as he is a 'bird dog' loves to chase birds, the one time he did 'catch' a bird he just kinda sat there and looked at it, not sure what to do next. Guess he figures the only fun part is the chase, once he has them the fun ends. Think the geese would probably love to chase him! That would be entertaining. Guess Bear will have to stay home.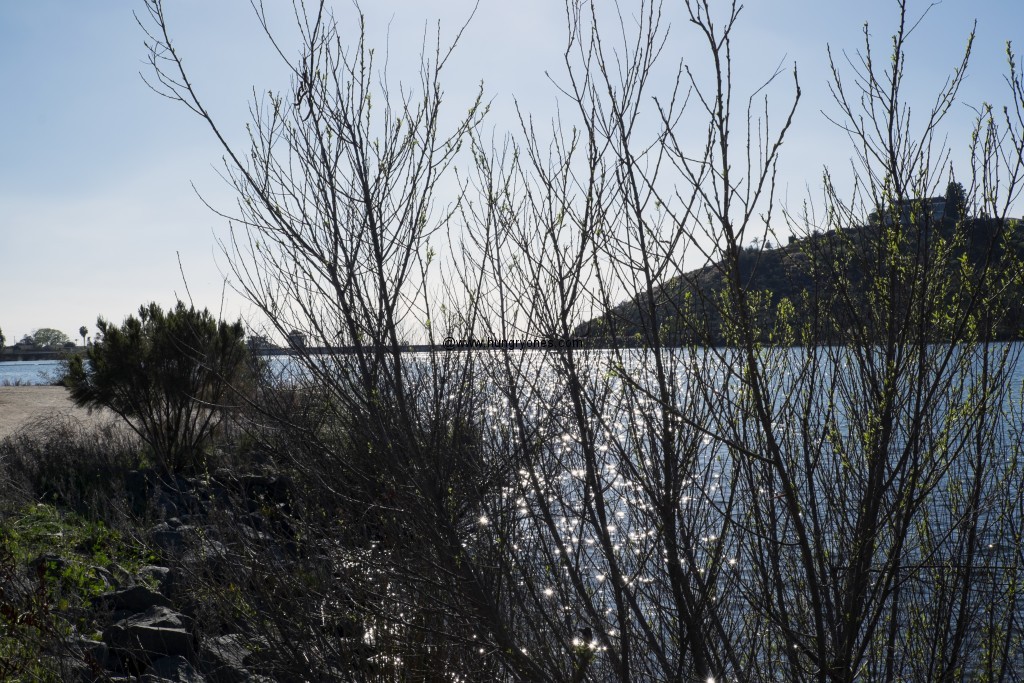 At least 149 species of birds have been observed and recorded at Lake Murray. Among other species, the lake supports flocks of the endangered tricolored blackbird. Must bring camera!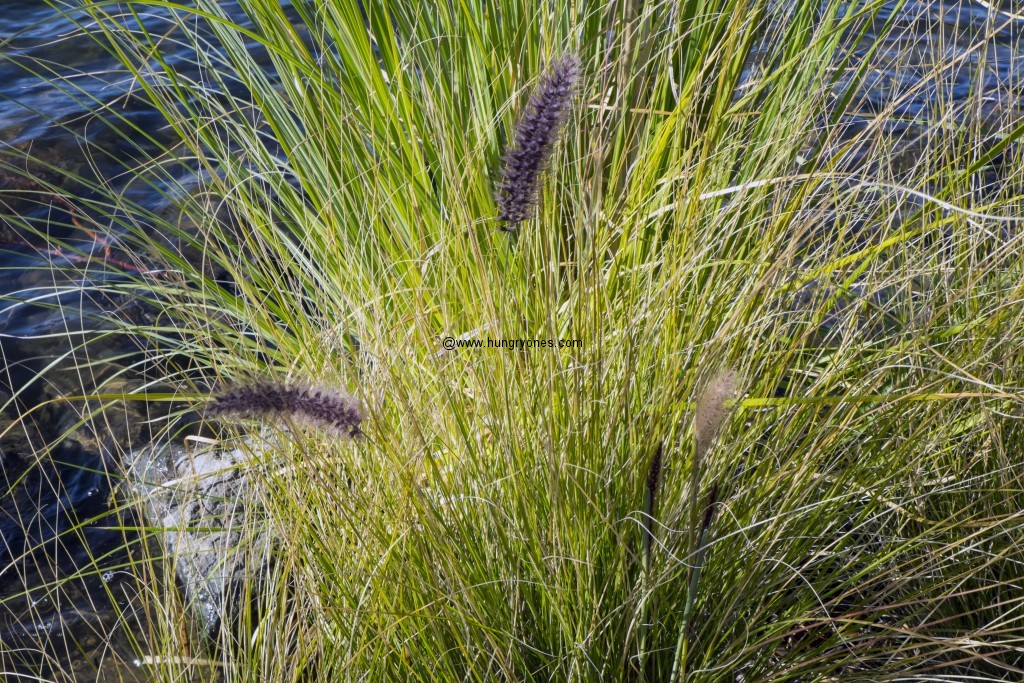 The City of San Diego took over operation of the Murray Reservoir in 1950 from the Helix Irrigation District. The City purchased the reservoir from Helix 10 years later. When full, the reservoir has 171.1 surface acres, a maximum water depth of 95 feet and 3.2 shoreline miles. Murray Reservoir has a water storage capacity of 4,684.2-acre feet.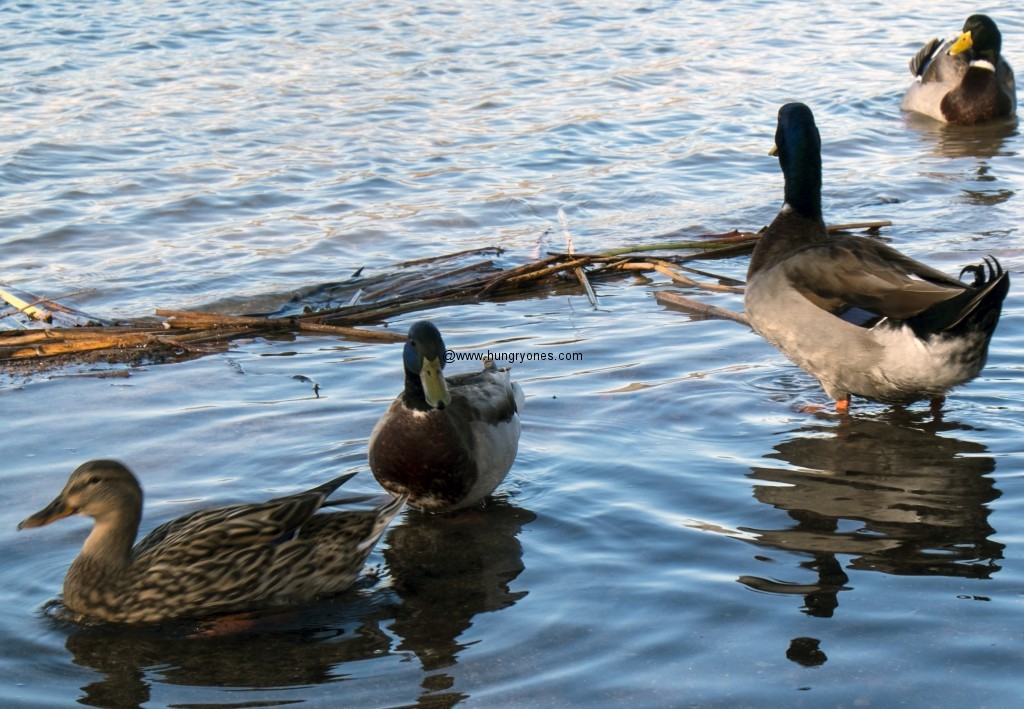 People can walk on a paved road only as far as the dam gate (approximately 3.2 miles) and then must return, making it a 6.4-mile round trip. There are 10 barbecues and 64 picnic tables located around the lake. City of San Diego, Murray Reservoir.