Won't it be wonderful when black history and native American history and Jewish history and all of U.S. history is taught from one book. Just U.S. history.
Maya Angelou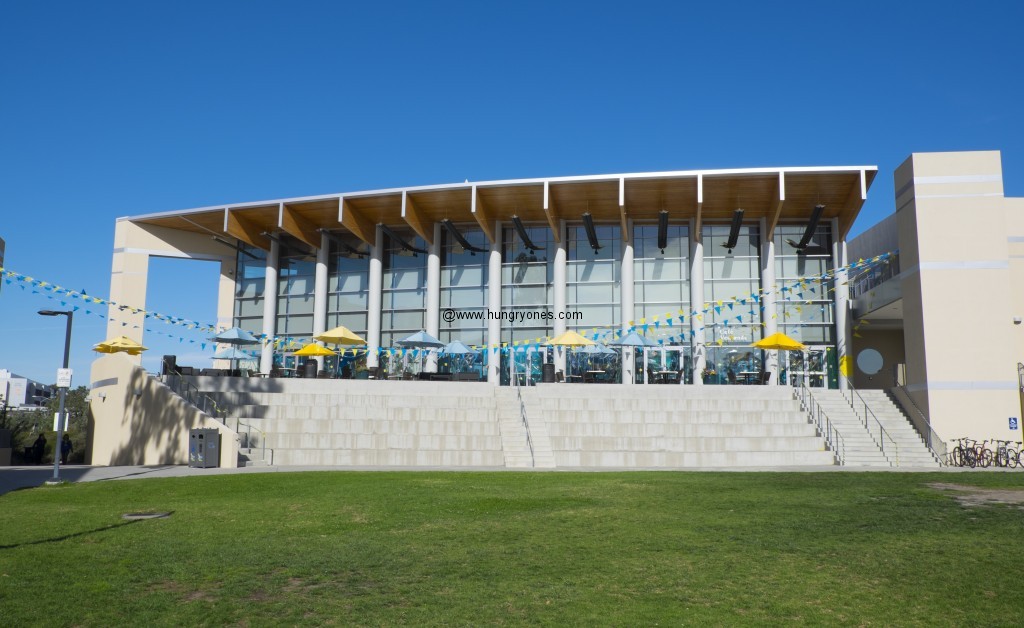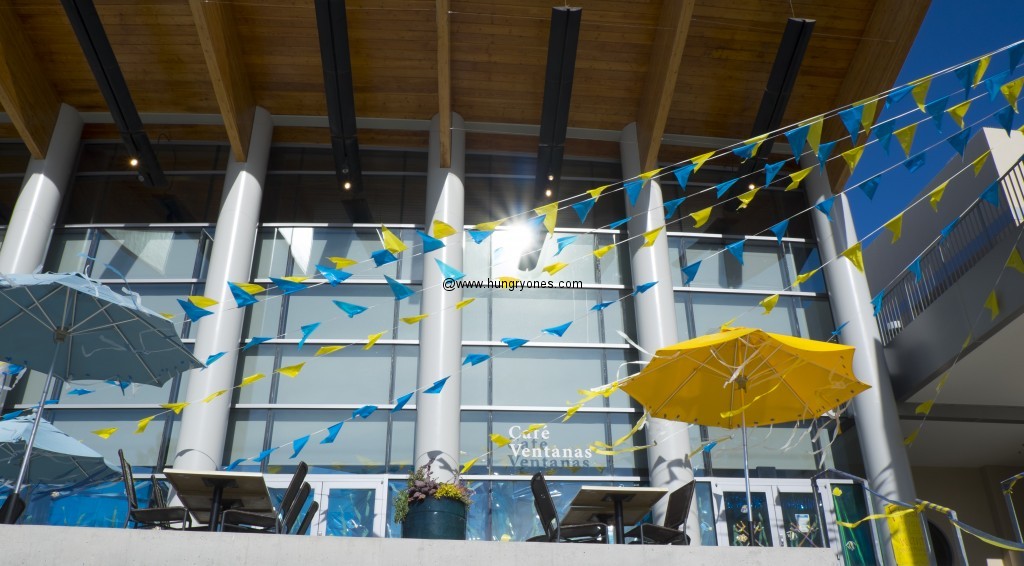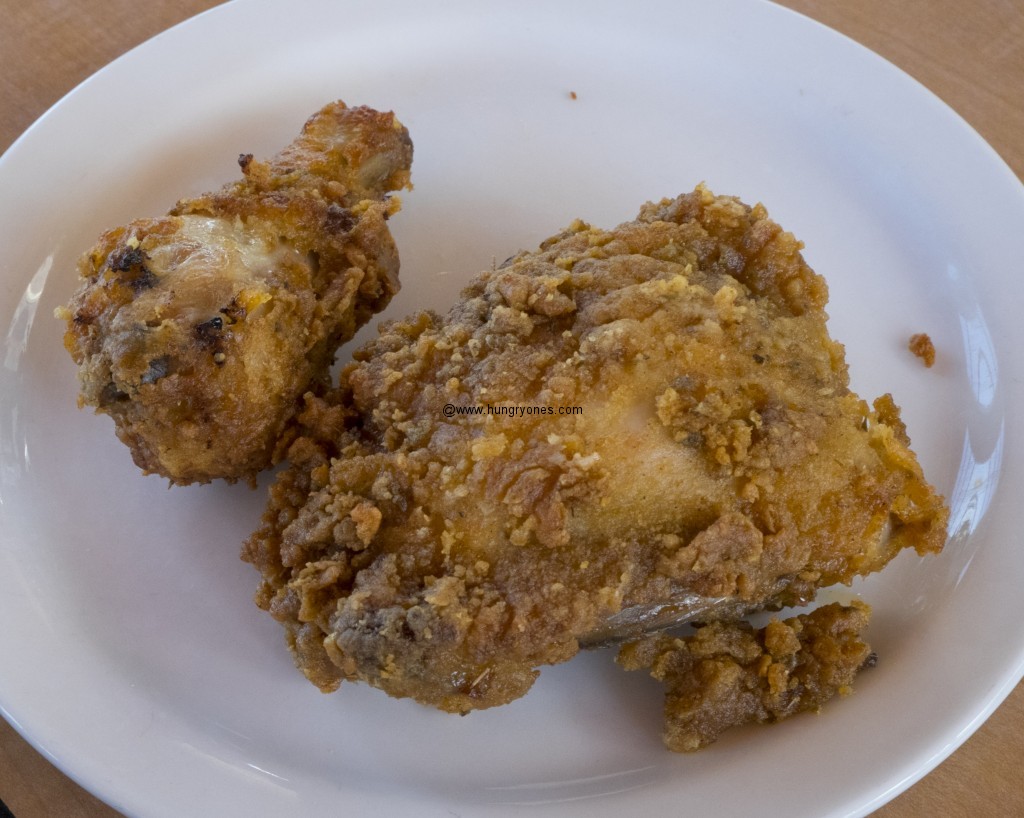 Scent of fried chicken is irresistible.  I bite into a drumstick and am reminded of the old days when I was invited to my kid's mom's family bbq's.  Fried chicken has that homemade flavor.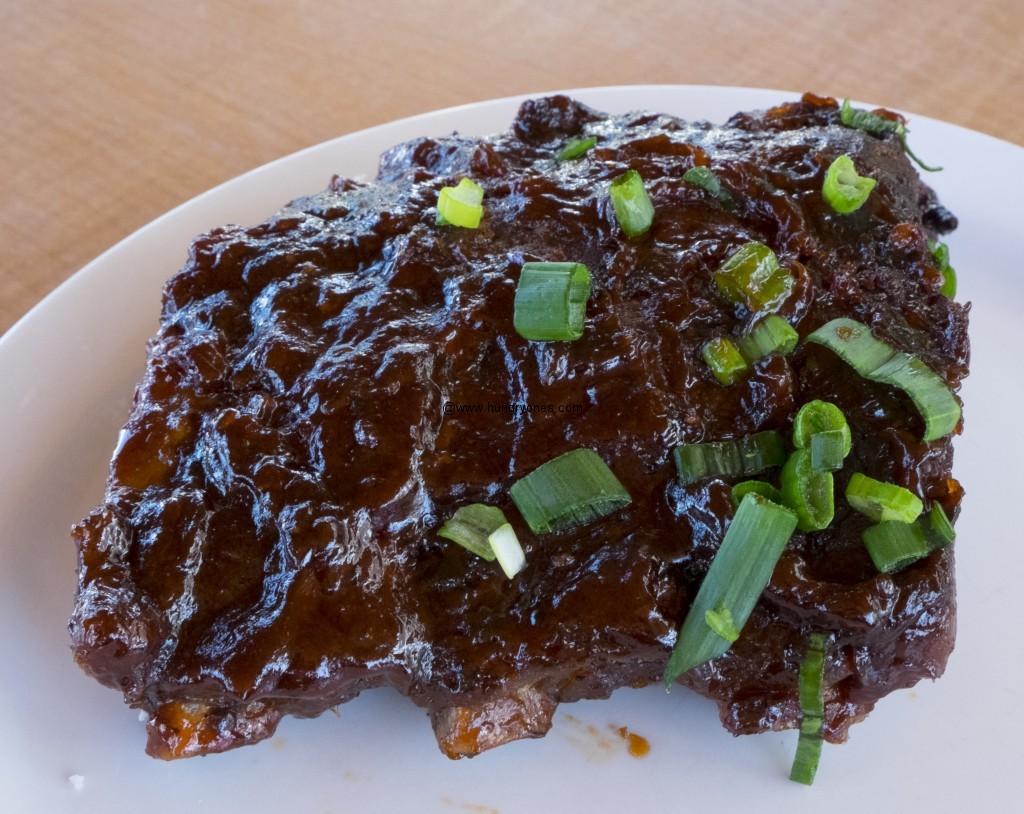 Same with the bbq ribs.  Sweet bbq sauce and the finished on the grill ribs taste like the past.  How I miss those delicious meats and the made from scratch 7-Up cake.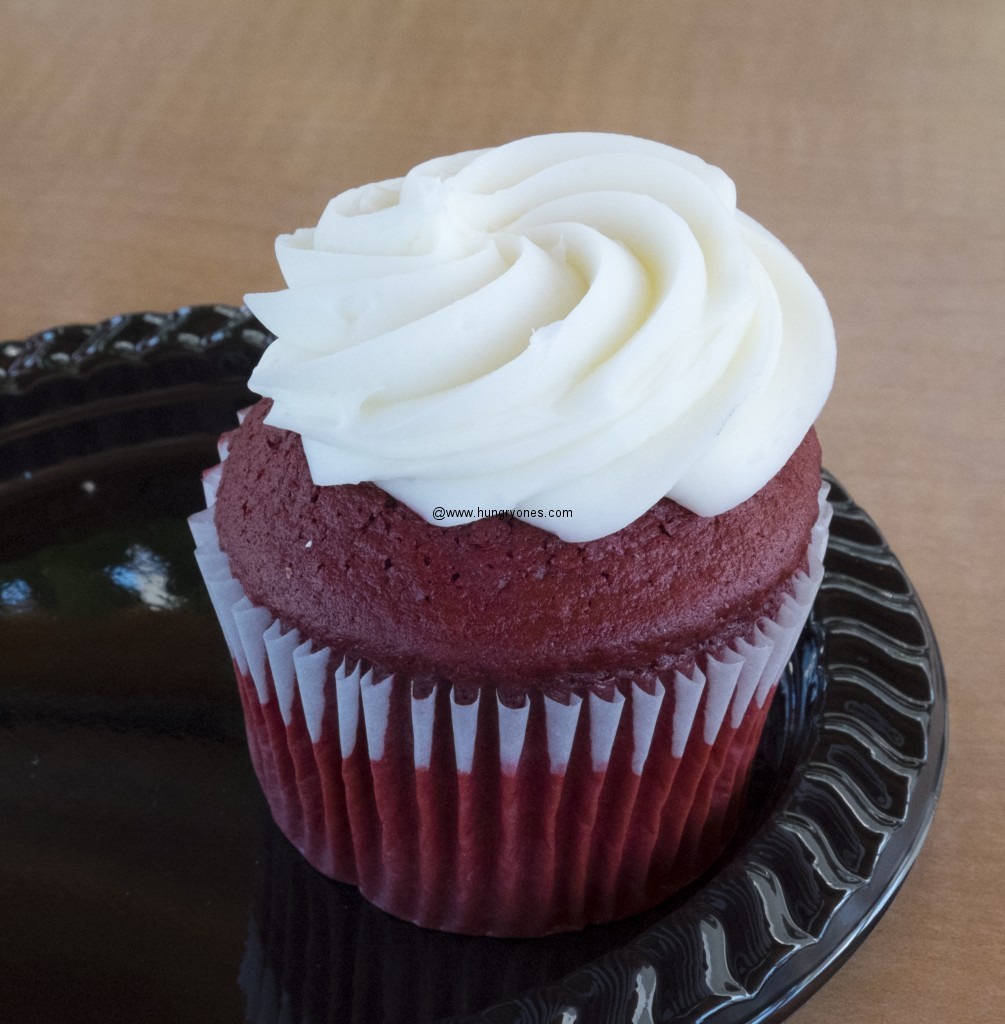 Red velvet cupcake was moist and I loved the mix of flavors from the cake and the sweet vanilla frosting.    🙂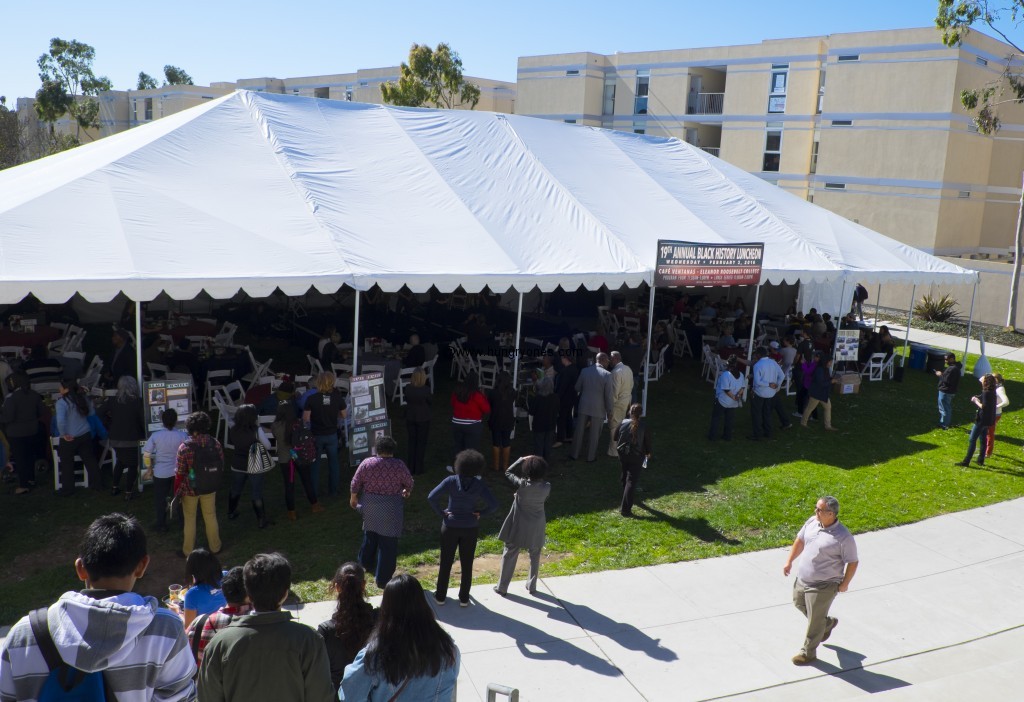 Outside they had a tent setup for the entertainment.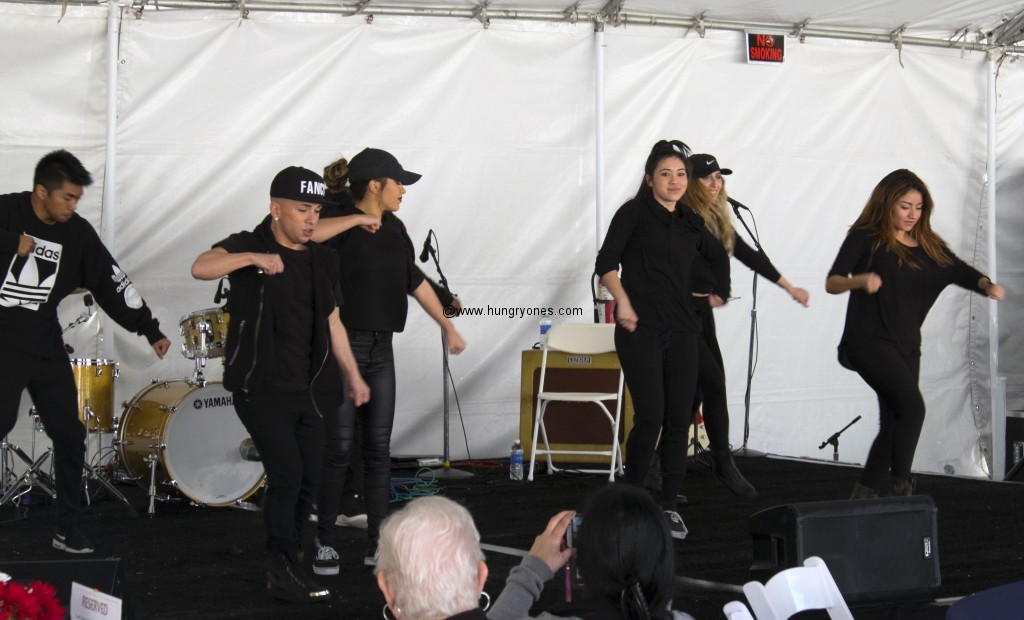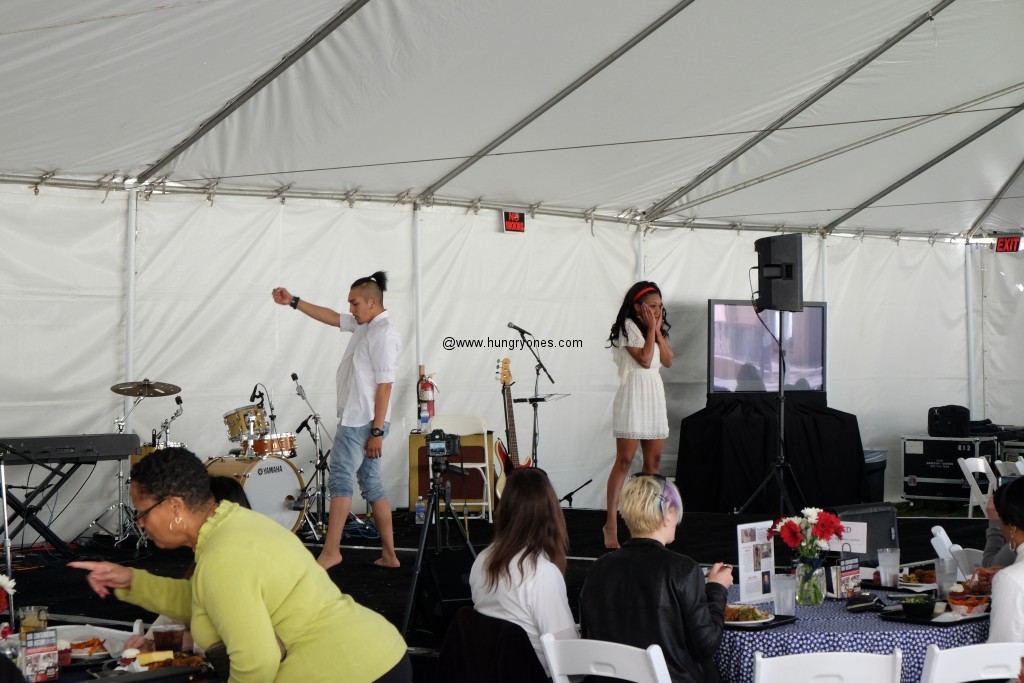 Dance groups performed while I was there.  This was for the Black History month lunch celebration.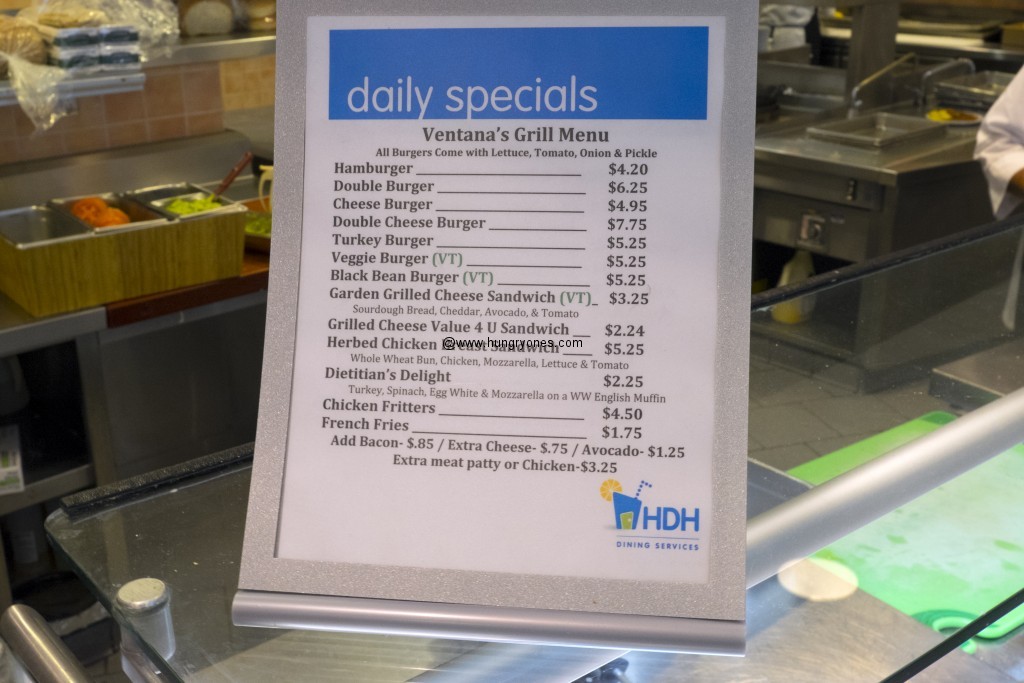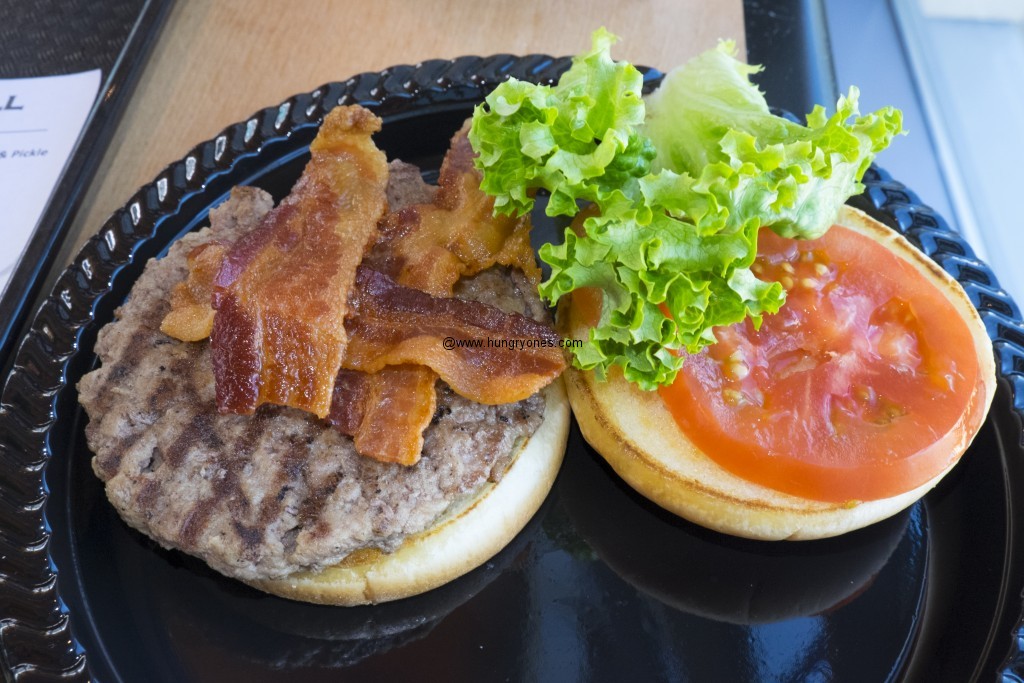 On my previous visit I had a bacon burger cooked to order.  Watched as the cook put the beef paddy over the grill.  Flavor from the beef, bacon, lettuce and tomato was good.  Much better than Burger King but not as good as In-N-Out.  Noticed some of the lettuce had been sitting out too long.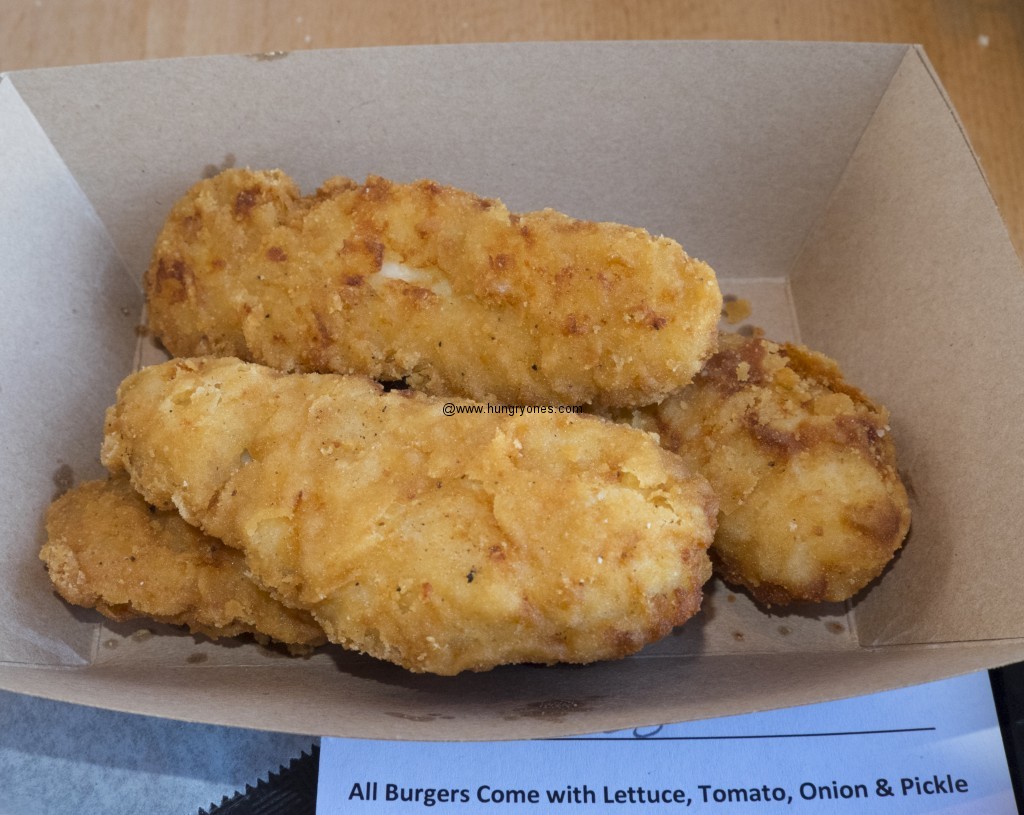 Chicken tenders were big pieces of breast meat fried in a light batter.  Flavor was quite good.  I'd take them over what you will find at any fast food place.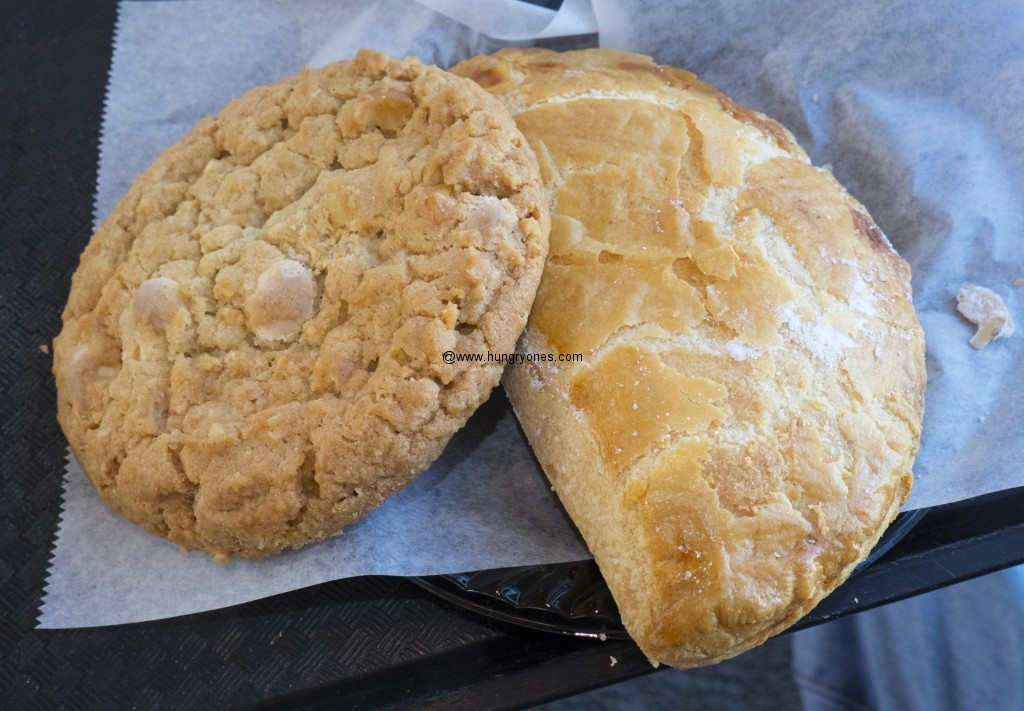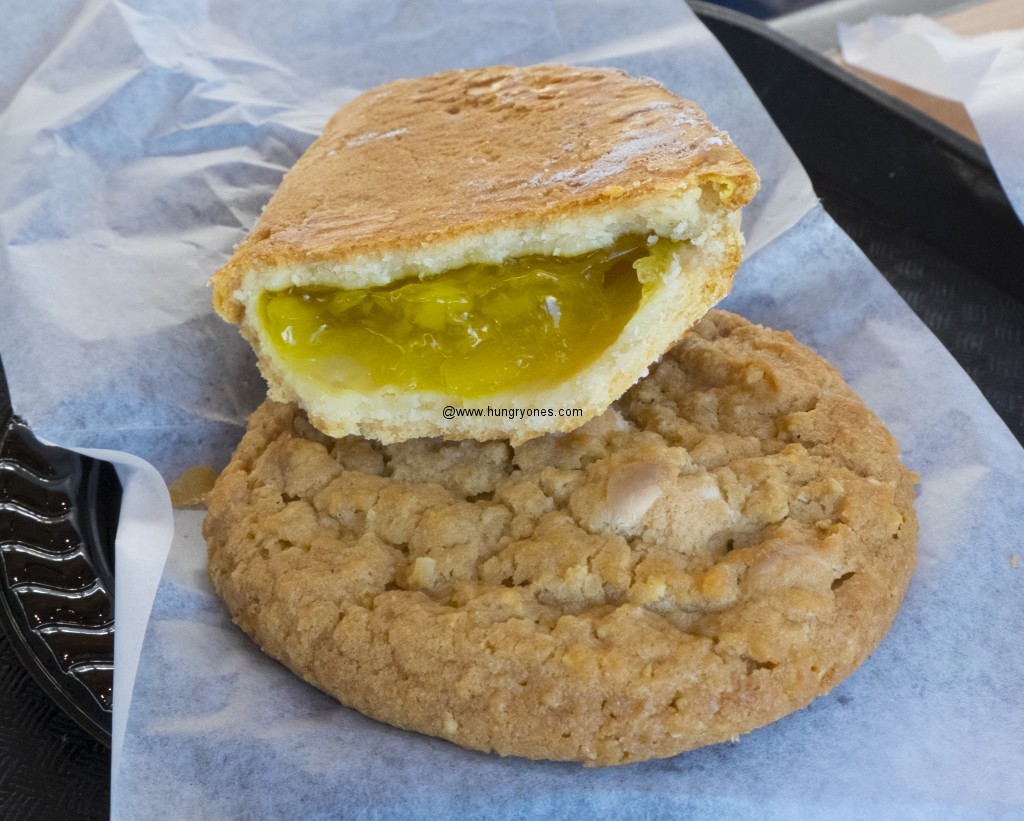 Pineapple turnover was a mystery turnover.  Wish they had signs that stated what it was.  Not a big fan of the canned pineapple filling.  The pastry part was very dry and not edible unless you have enough pineapple filling to go with it.
Compared to other food options at UCSD I'd rate Cafe Ventanas as better than Burger King or Panda Express but not as good as The Bistro or 64 North.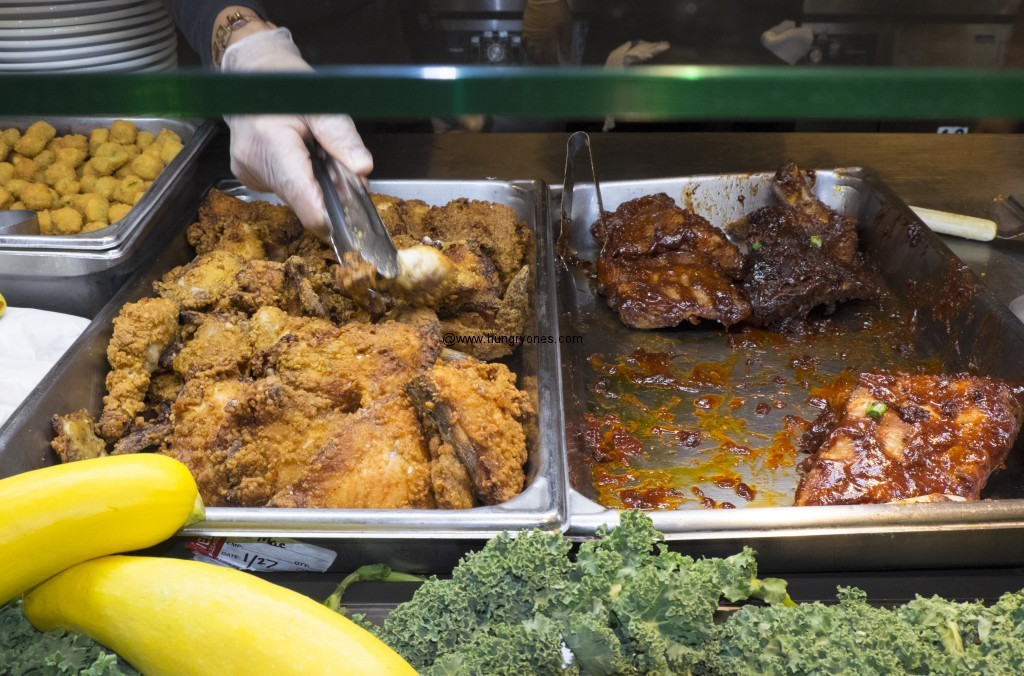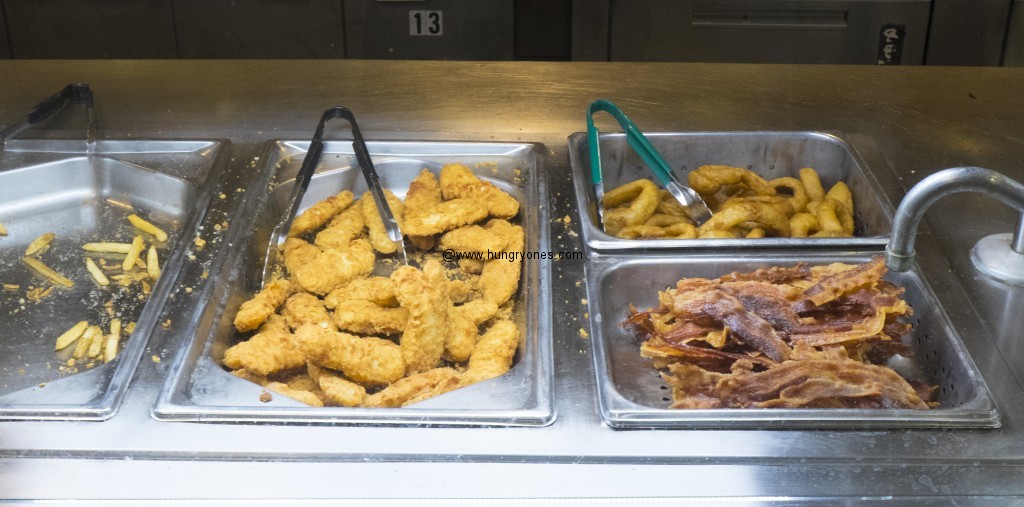 Menu changes daily so you should visit when they are cooking something interesting like fried chicken and bbq ribs.
Cafe Ventanas
Eleanor Roosevelt College
9500 Gilman Drive 0549
La Jolla, CA 92093-0549
858.534.0567