And you can see them there,
On Sunday morning
They stand up and sing about
what it's like up there
They call it paradise
I don't know why
You call someplace paradise,
kiss it goodbye
The Eagles – The Last Resort
Thanks for the great tunes Glenn Fry.  1948-2016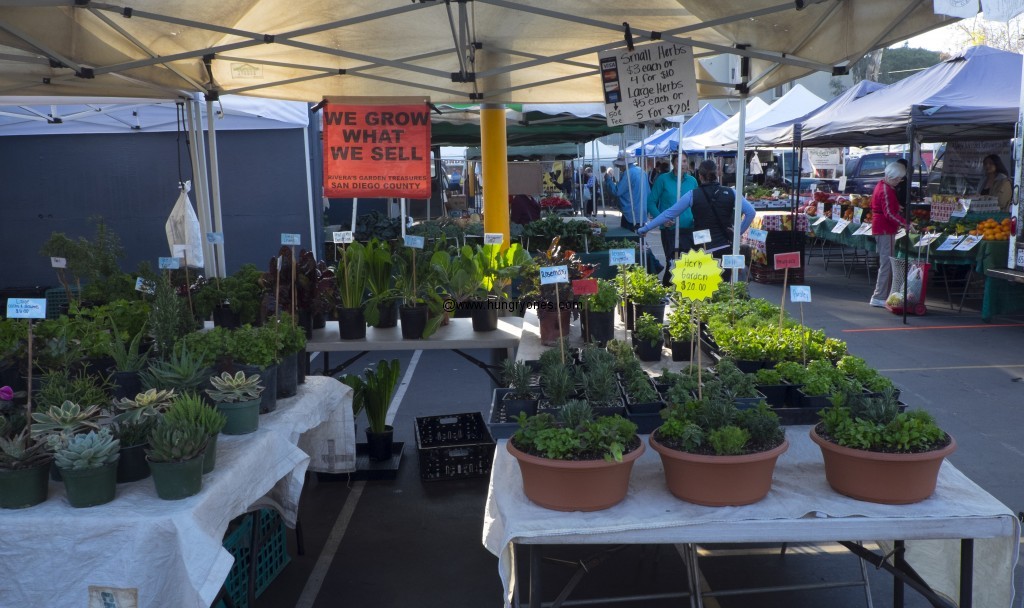 La Jolla.  Place is like paradise.  A mile west of here the land ends and the sea begins.  Refreshing sea breeze flows over the area.  Farmers Market starts at 9am every Sunday.  Not as large as the Little Italy market but then you don't have to park a mile away.  I love this market because you can find parking and it has the things I'm interested in.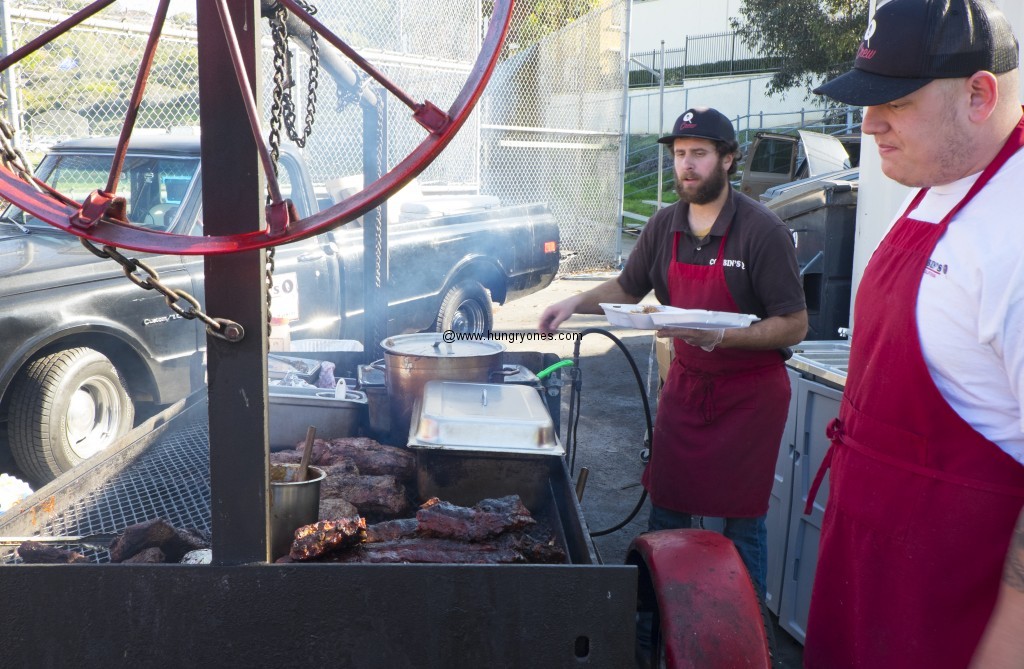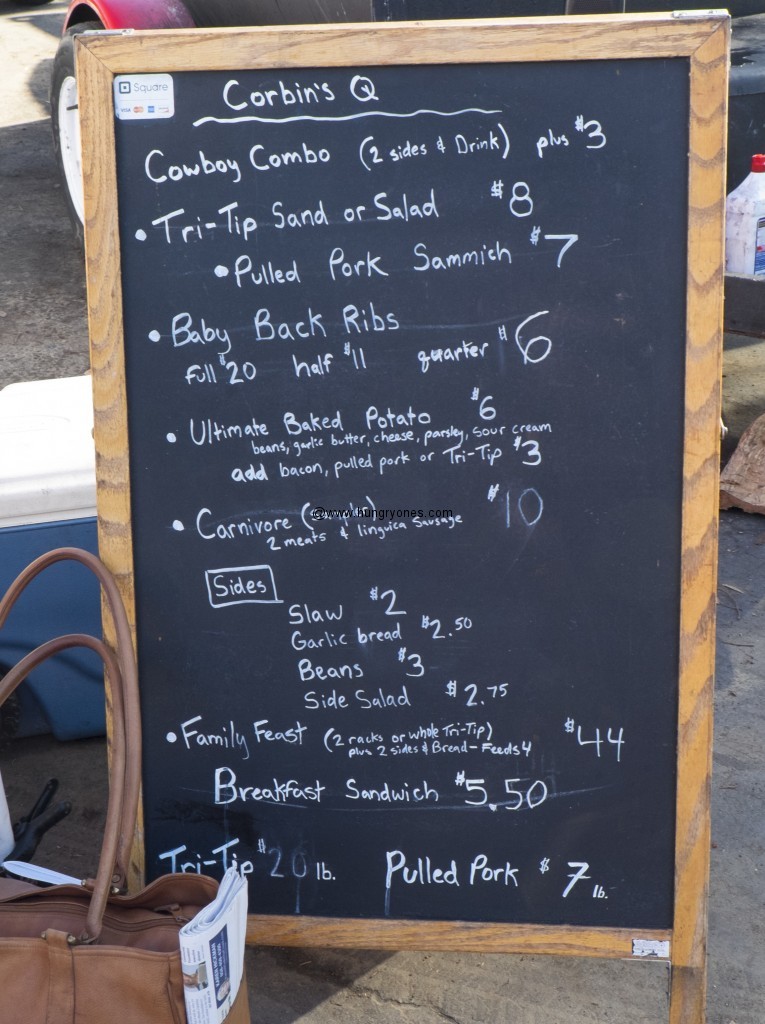 Corbin's Q has really tasty bbq especially the baby back ribs.  There is the empanada place I need to try.  A European bakery I need to try.  Quite a few other food vendors that I may like.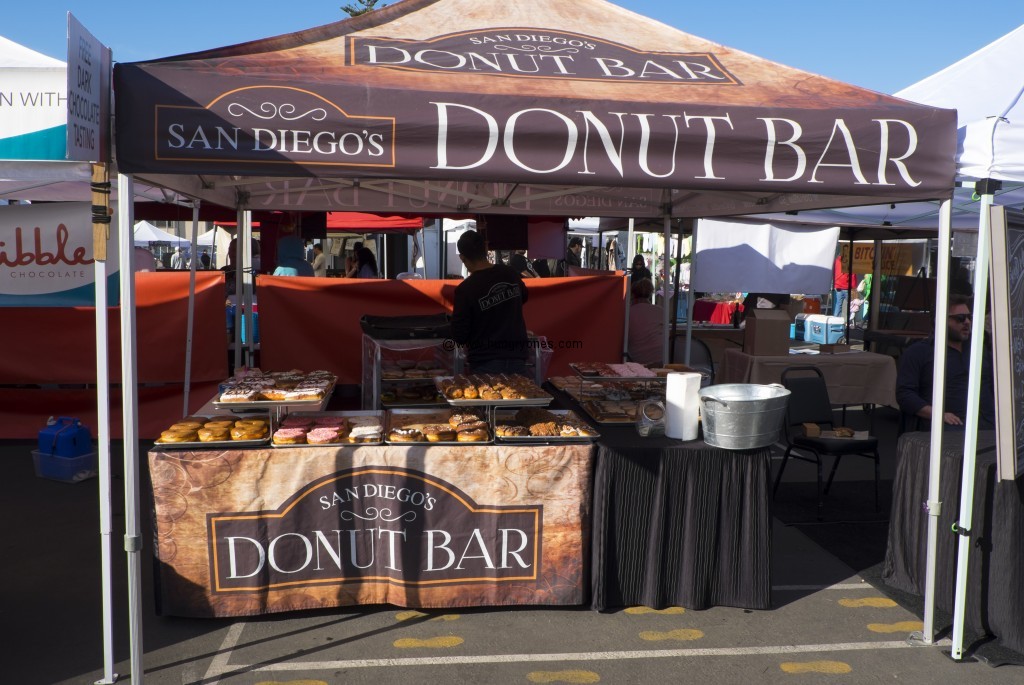 Donut bar is a good spot to stop for dessert and you don't have to stand in a long line unlike the Downtown location.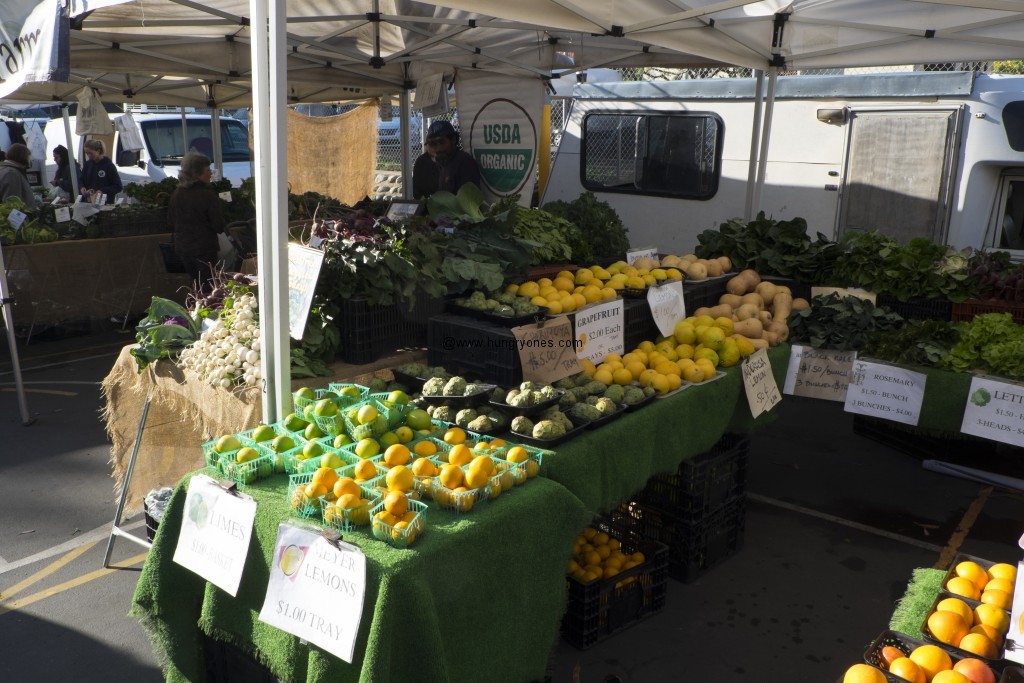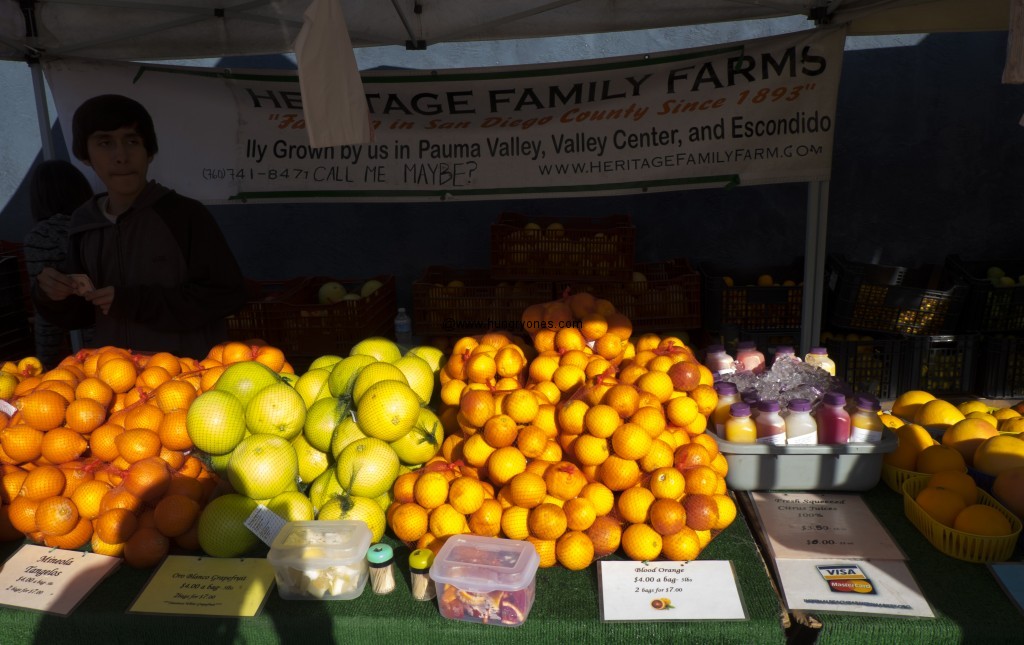 There are multiple farmers with a good variety of fresh fruits, veggies, and exotic honey.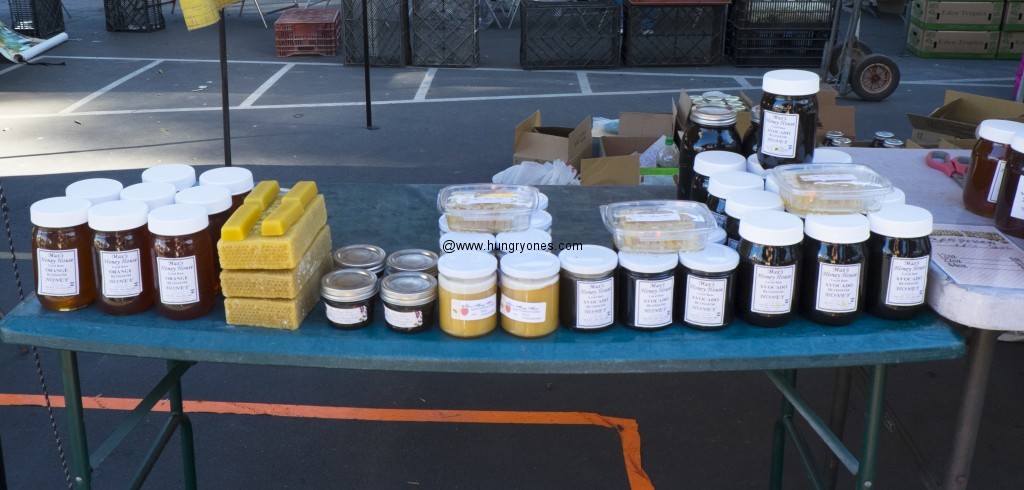 Impressive the honey guy has orange blossom honey which I rarely see.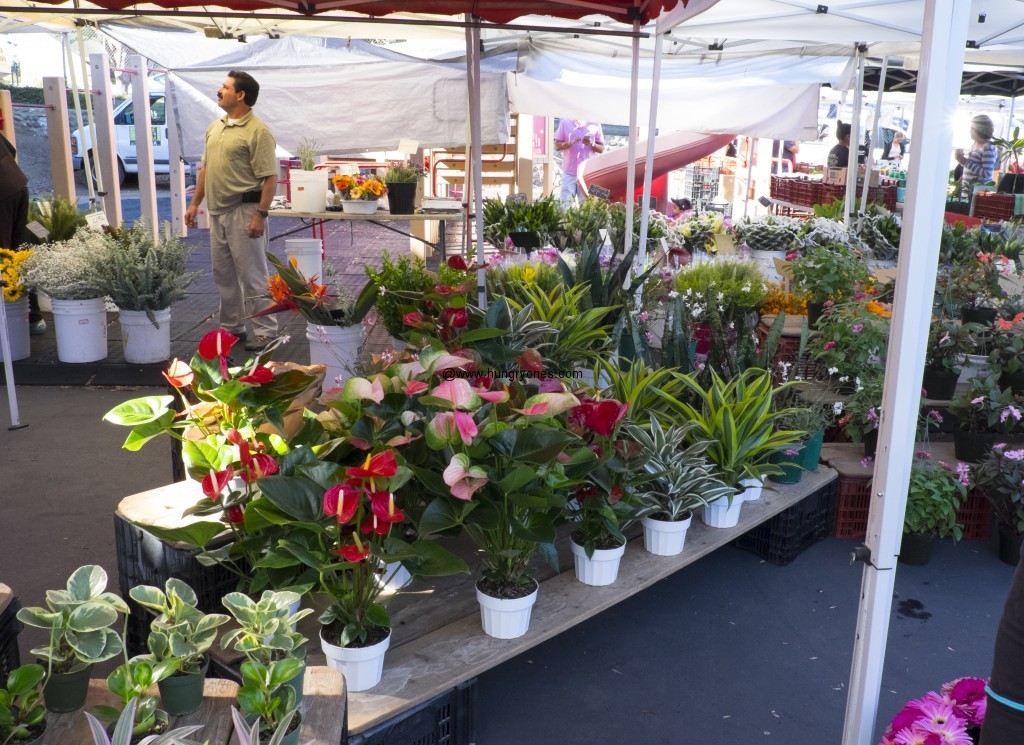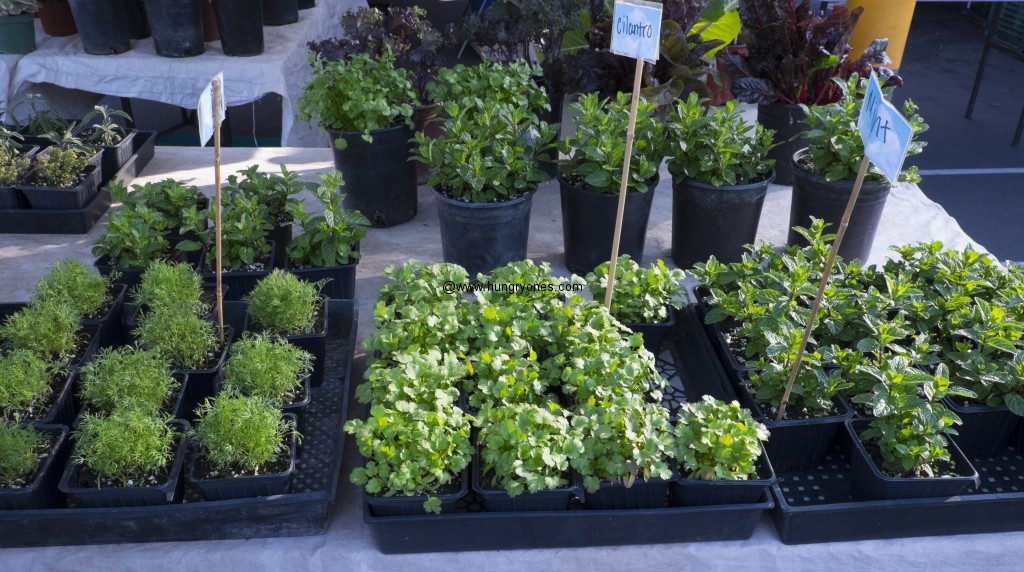 There are a few flower and plant vendors.  I added a few herbs to my patio thanks to them.  There are a variety of clothing, artwork, and jewelry vendors.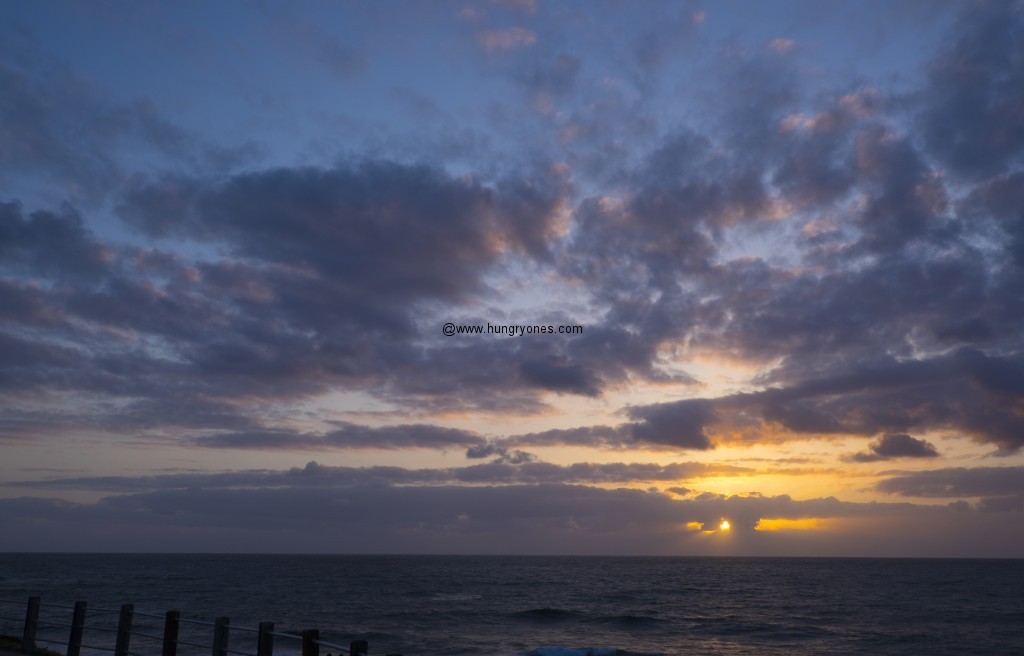 After I finish my shopping and eaten my fill of bbq ribs the sea calls me back.  Clouds swirl in unique shapes.  The sun will soon set into the sea.
Faye of Fayesfork.com visited in 2015 and suggested I visit.
 La Jolla Open Aire Market
7335 Girard Ave
La Jolla, CA 92037
(858) 454-1699