Doctor Manhattan:  Perhaps the world is not made. Perhaps nothing is made. A clock without a craftsman. It's too late. Always has been, always will be…too late.
Alan Moore – Watchmen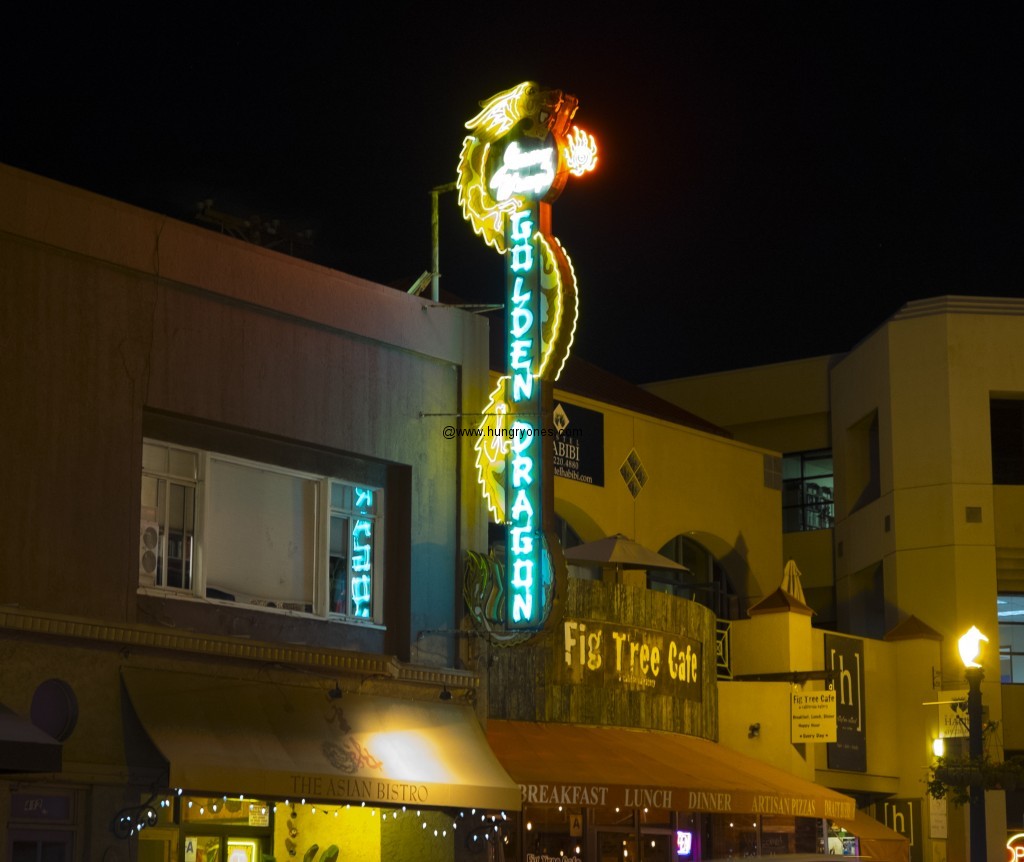 I came too late.  9 years late.  Jimmy Wong's Golden Dragon was remodeled in 2006 and renamed Asian Bistro.  I was hoping to try some old school Chinese food but now it's a modern Thai place.
Fried potstickers had a crunchy shell and delicious chicken filling.  A bit smaller than Khan's Cave potstickers but with a similiar flavor.
Won ton soup with duck.  I chose the duck broth and it had a delicious duck flavor.  Egg noodles had a good flavor whick complimented the duck broth.  Won tons were made with shrimp and had an excellent mix of flavor from the thin wrapper and shrimp.  This dish goes in my top 5 list of won ton noodle soups in San Diego.
BBQ chicken was tender and had a nice smoky flavor and a little bit of a spicy flavor.
I didn't find what I was looking for but there are some finely crafted dishes here.  🙂
414 University Ave
San Diego, CA 92103