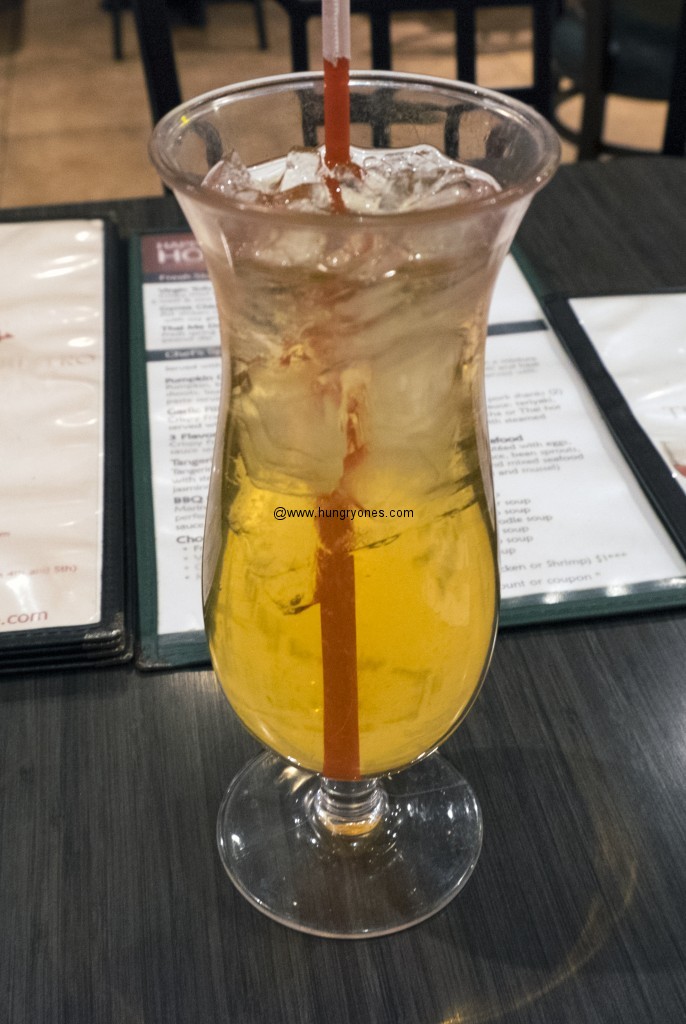 We walked into the restaurant to ask a few questions because the signage is a bit confusing. More on signage later. The lady behind the counter informed us; this is a Thai restaurant, not Chinese. Well okay already. It was empty inside so we had our pick of tables. Woo hoo.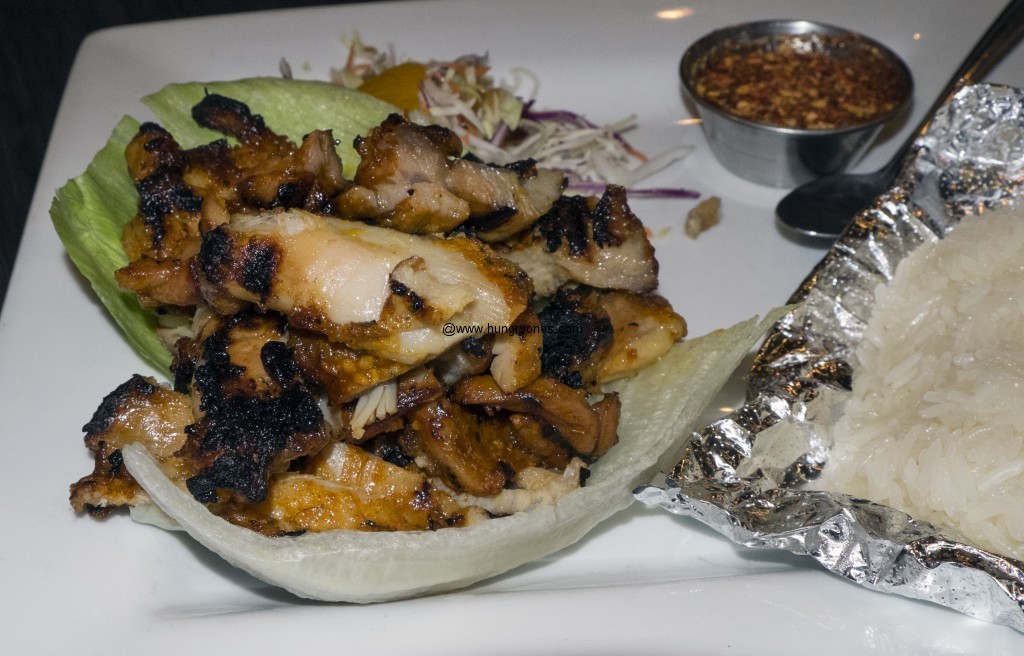 Ordered the green tea and Thai barbecue chicken. The chicken came chopped up inside a lettuce leaf and was just spectacular! Moist, flavorful with a bit of crunch. The small side of sliced cabbage with mandarin oranges paired well with the chicken and rice. The chili garlic ginger sauce tasted wonderful, but it was a little too spicy/hot for me.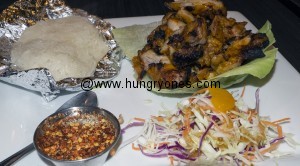 The Golden Dragon sign is an historic landmark from a bygone era. Jimmy and Annie Wong opened the Golden Dragon in 1955 using their savings. It stayed open until 2006 when it was sold to the current owner. Jimmy designed the neon dragon on the outside of the building.