"And I will show you something different from either
Your shadow at morning striding behind you
Or your shadow at evening rising to meet you;
I will show you fear in a handful of dust."
T.S. Eliot – The Wasteland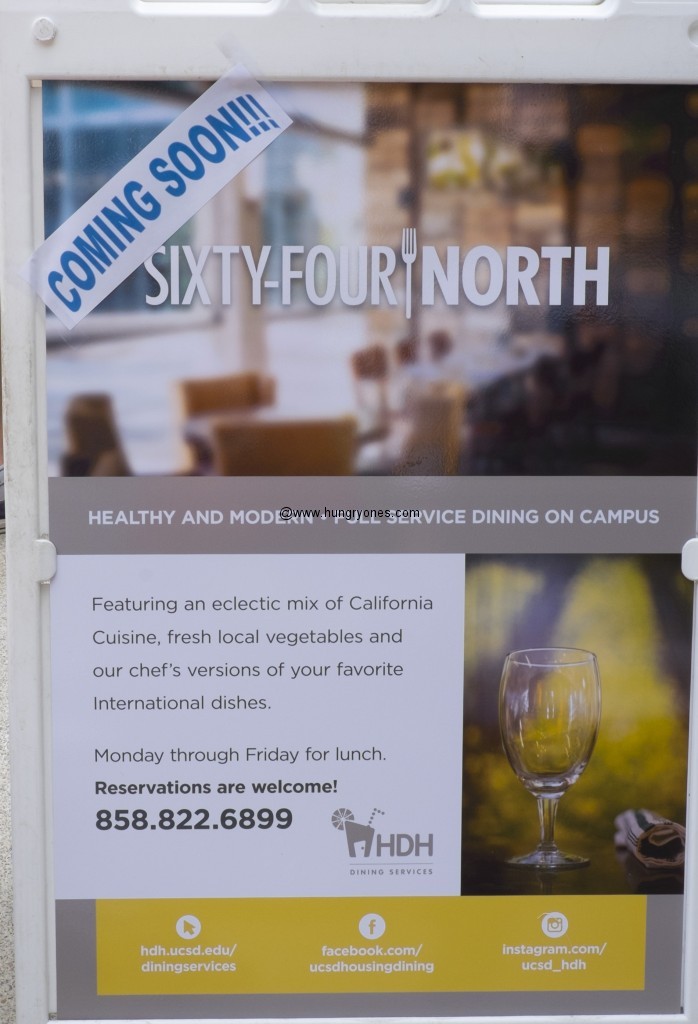 UCSD use to be a foodie wasteland.  Back in the old days the ice cream shop that served Neiderfrank's ice cream was the only beacon of hope.  It's gone now along with my sand castles of past days.  Now they are opening 64 Degrees North.  My friend Kelly slipped me in during the soft opening.  Place is nice inside.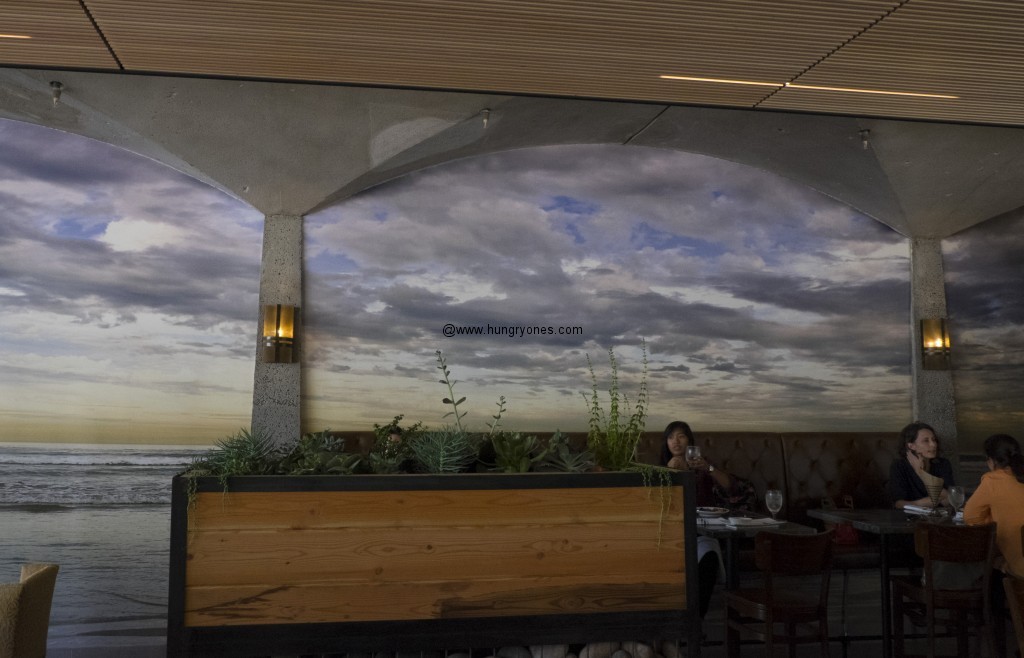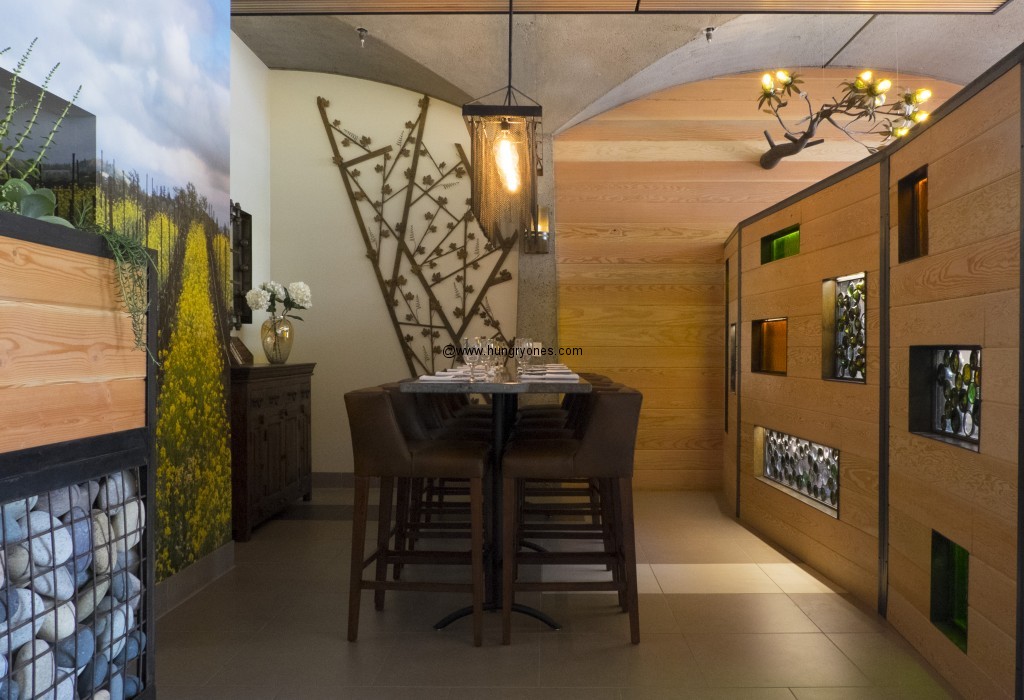 Beautiful mural of La Jolla Shores on the wall.  Wine crates on another wall.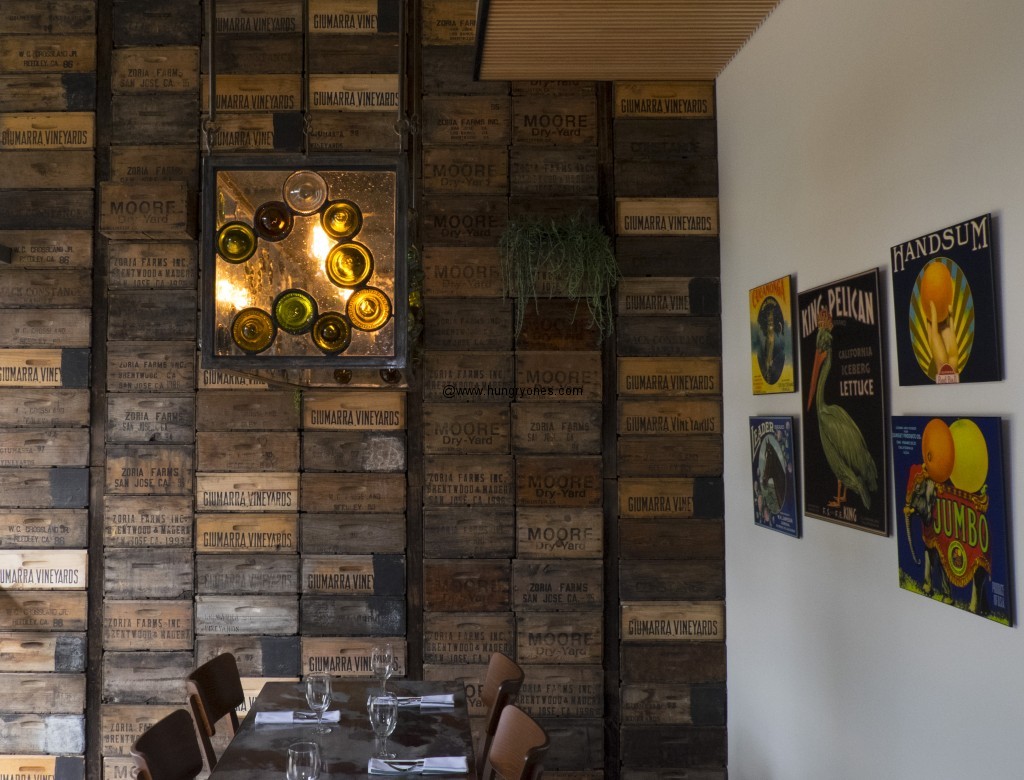 Chicken Annatto.  Nice fresh aroma of corn tortillas reminded me of olden days when I use to eat plain tortillas the cook from the corner taco shop gave the 4 year Prince of the block.  These had a mild corn flavor and went down smooth.  Chicken skin was crispy and had delicious flavors from the marinade.  Found out they use Mary's organic chicken.  Dark meat pieces were very tender and juicy.  The breast was a bit dry.  I made tacos with the pineapple and chicken.  Delicious combination of flavors.  Chicken was a bit like El Pollo Loco chicken but with higher quality ingrediants.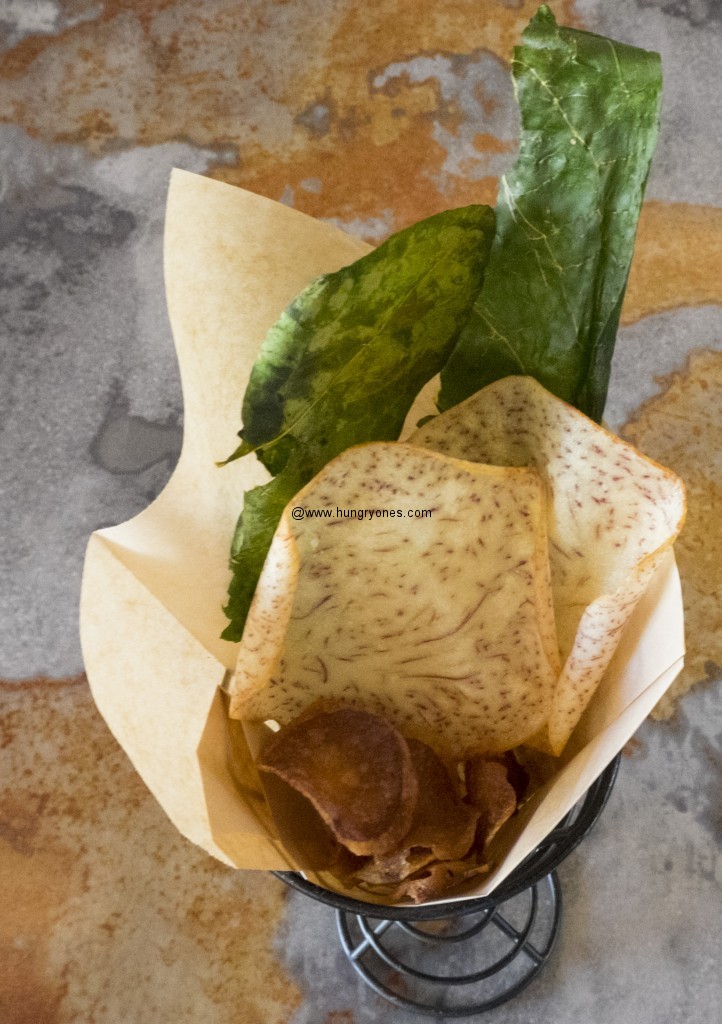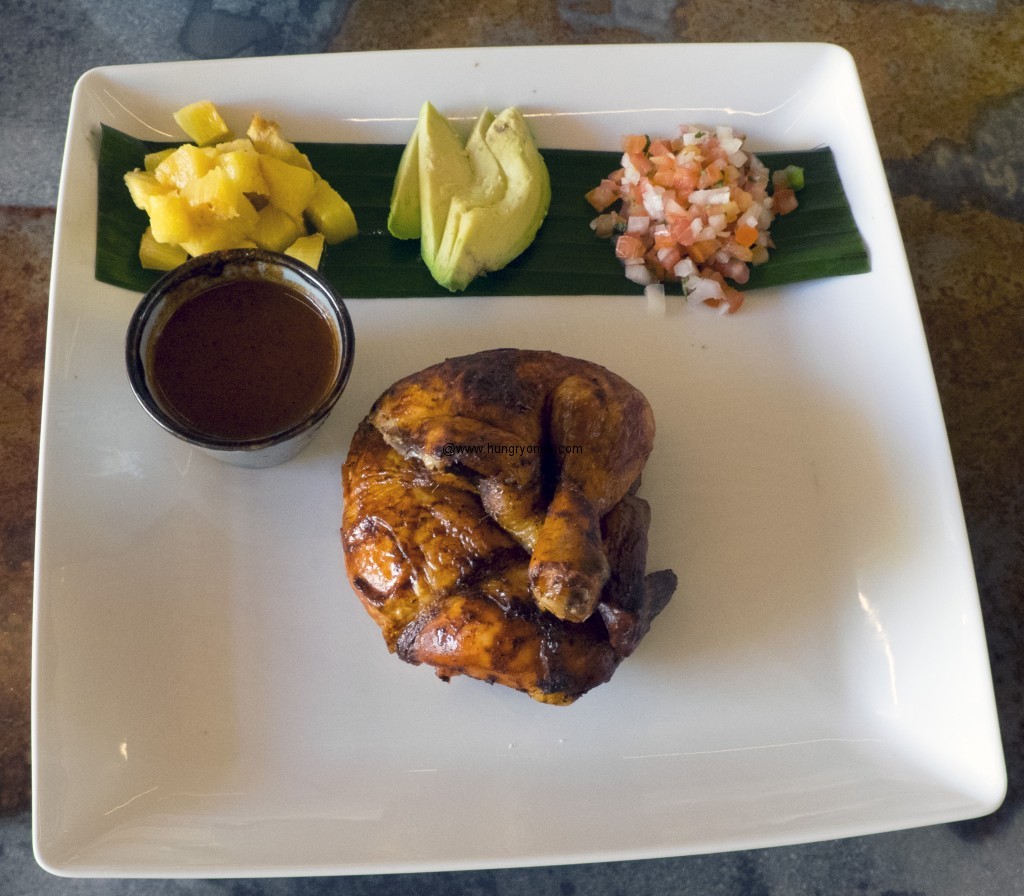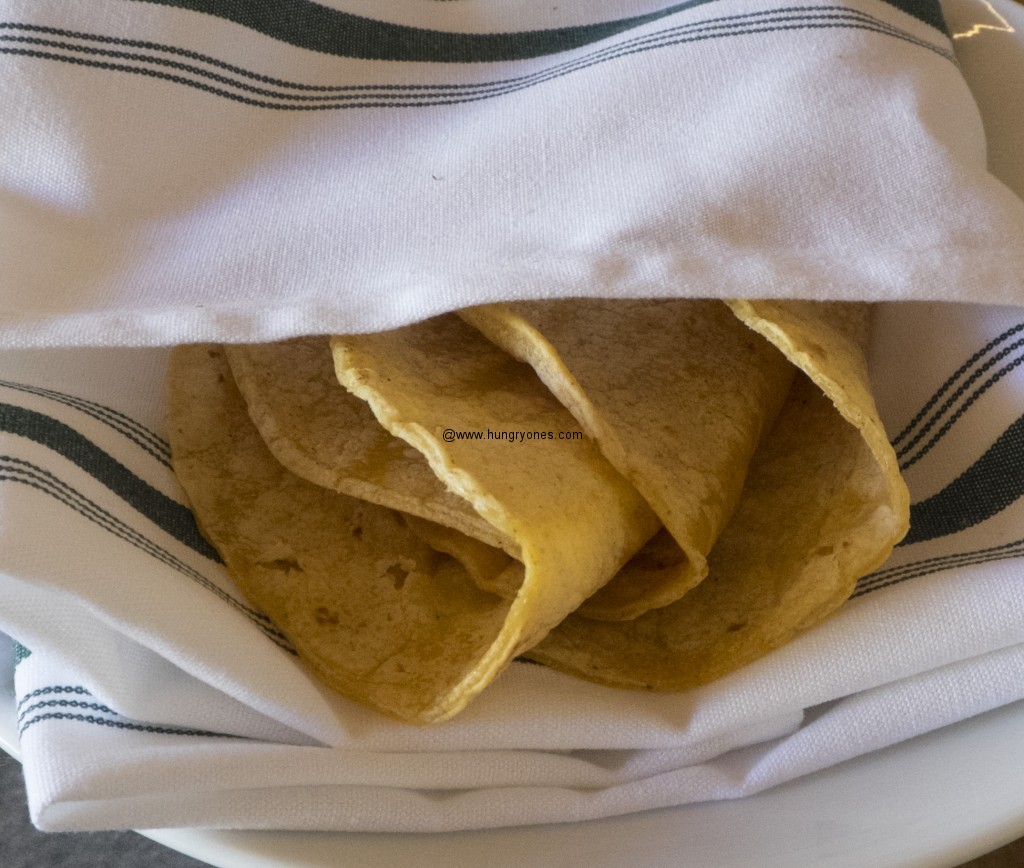 Paplova with berries looked kinda like a sponge cake and had a light sweetness to it a bit like a sponge cake but with a lemon component.  Interesting blend of flavors with the tangy fruit and the sweet meringue cake.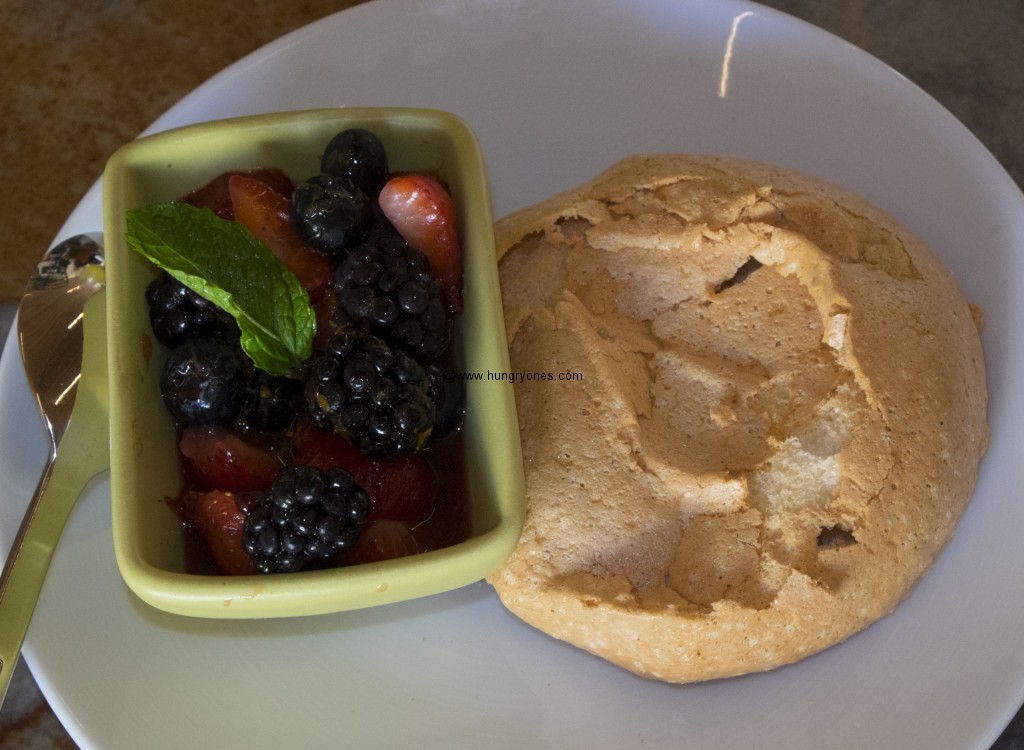 Excellent service from the management and staff/student workers.  The chef visited every table to see how well received his dishes were.  Menu was a bit limited during the soft opening but they are going to rotate steak and ribs in as the special of the day when they are fully open for business.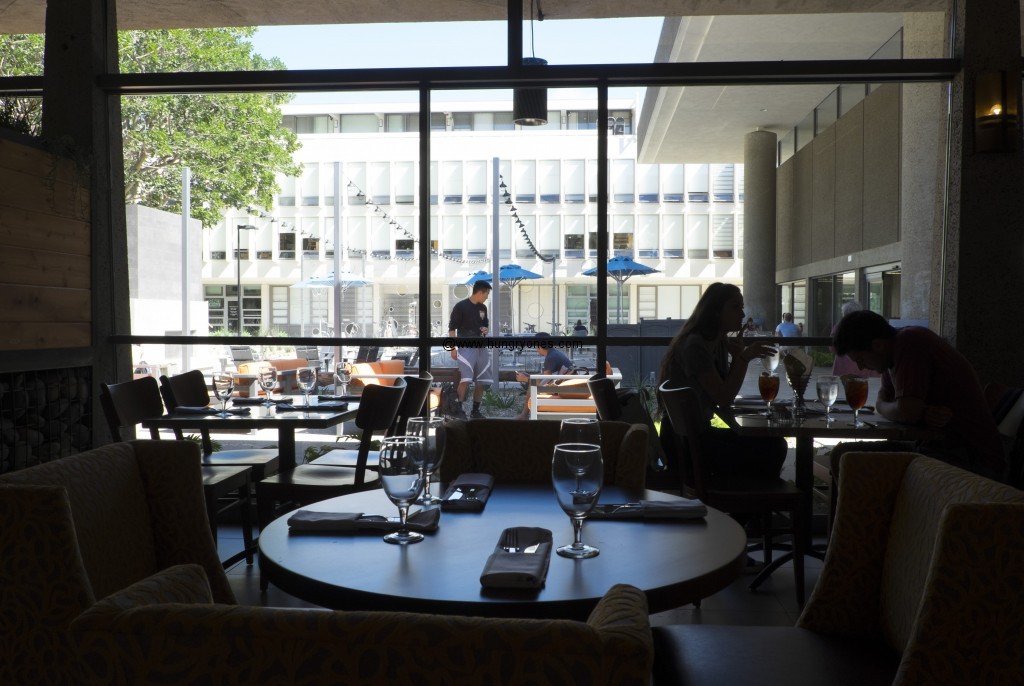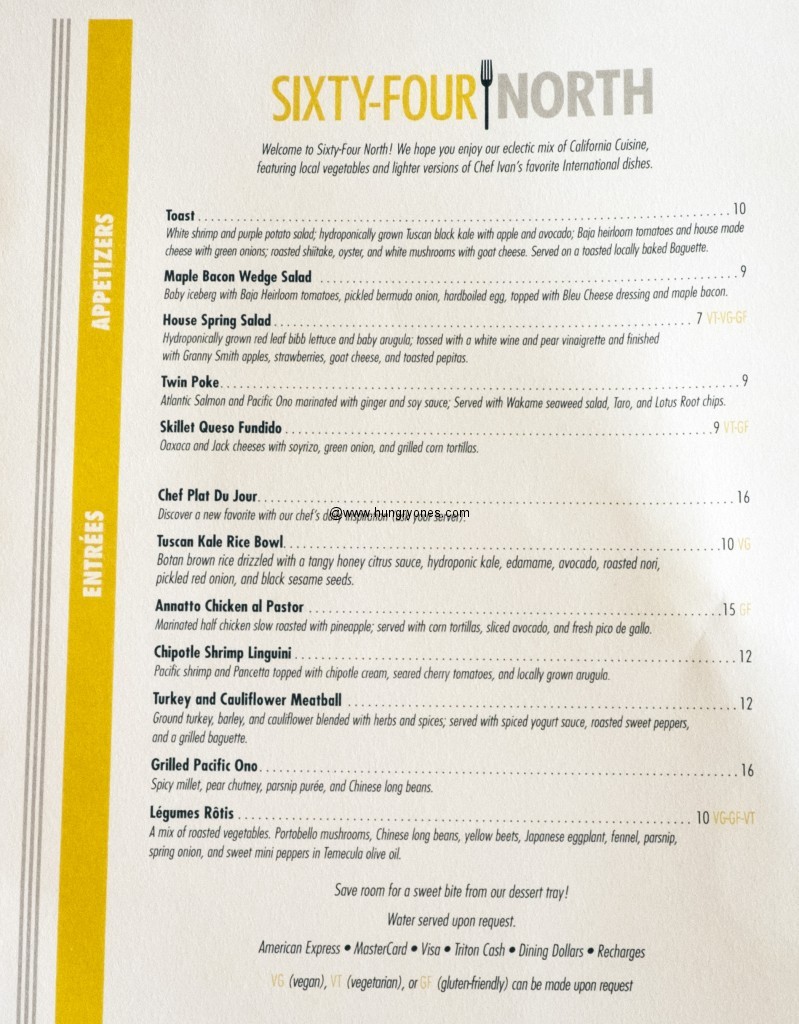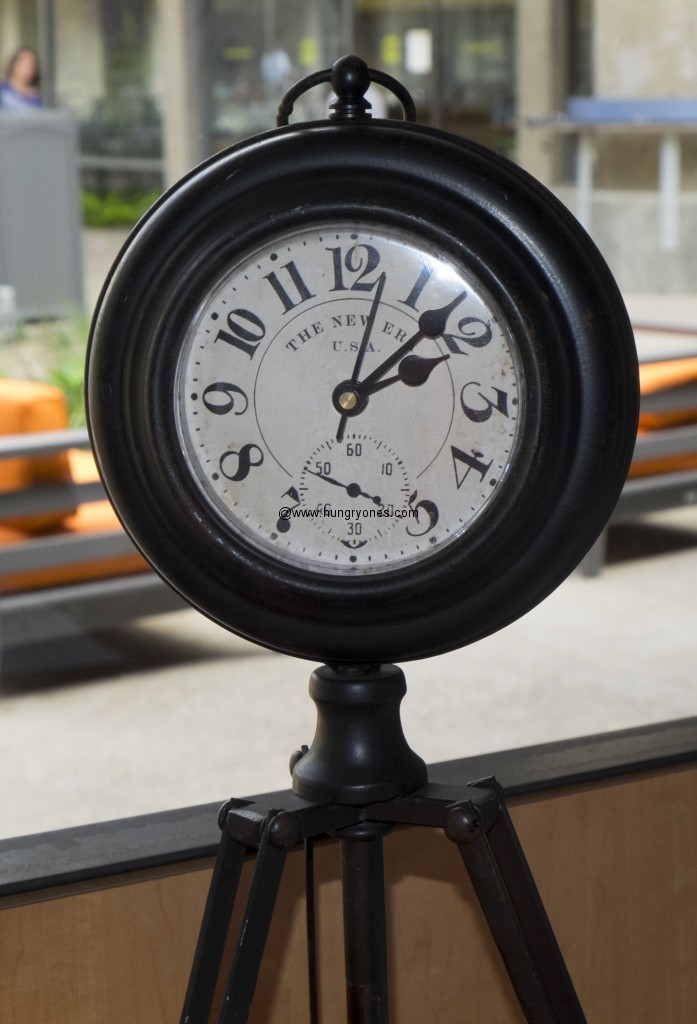 64 North
Hours:  11-2pm
858 822-6899
Location:
Visitors to UCSD can park in parking lot directly south of the restaurant in the metered spots.  This campus map has all the campus visitor parking listed under parking/transportation – Parking spaces: Visitor
http://act.ucsd.edu/maps/