Pulling up to the curb alongside Thomas Square I knew we arrived in an historic part of town. After taking up most the afternoon at the Museum across the street, I just had to take a walk through this park.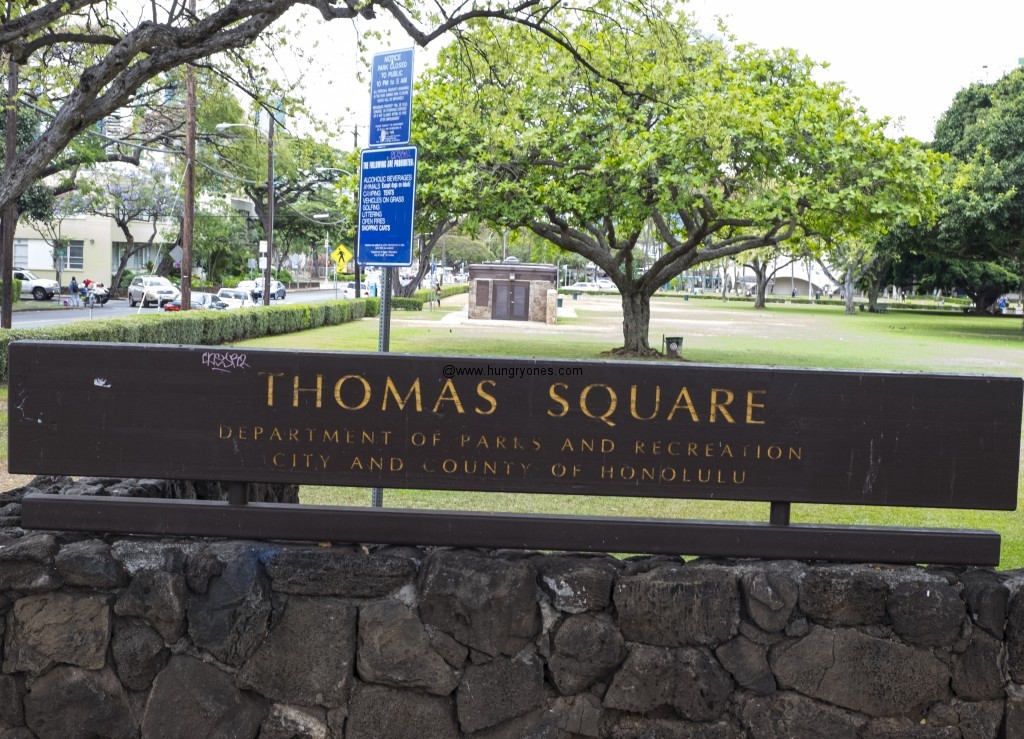 Somewhere along the way the importance of this landmark has faded through memories and time. The park sign has graffiti on it, the grass has seen better days and the restrooms are dark, unclean and scary for a girl to go in by herself.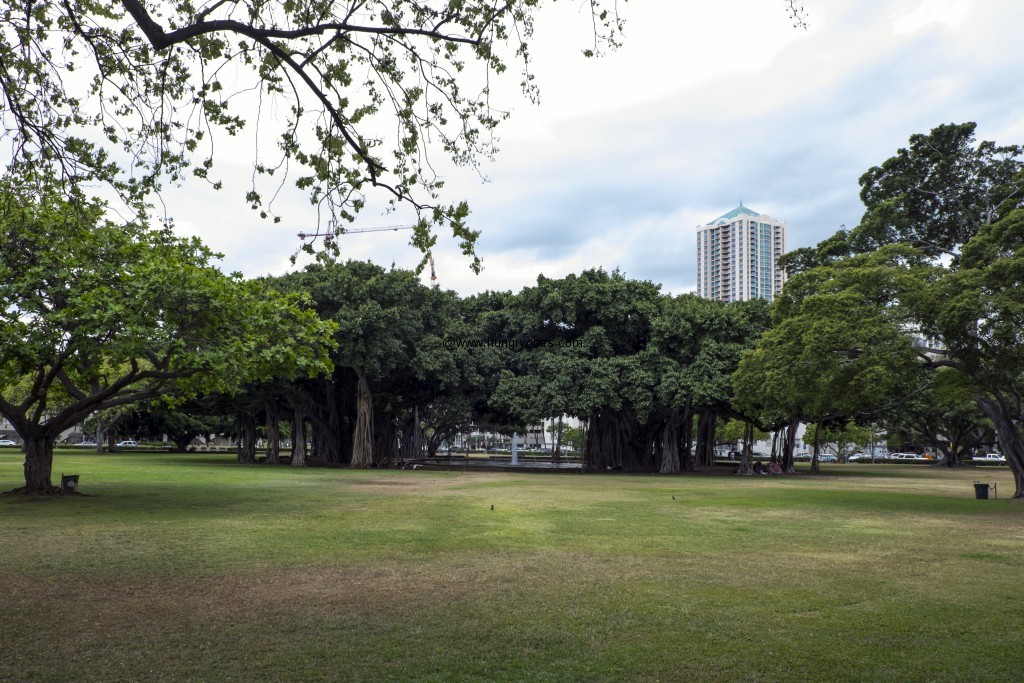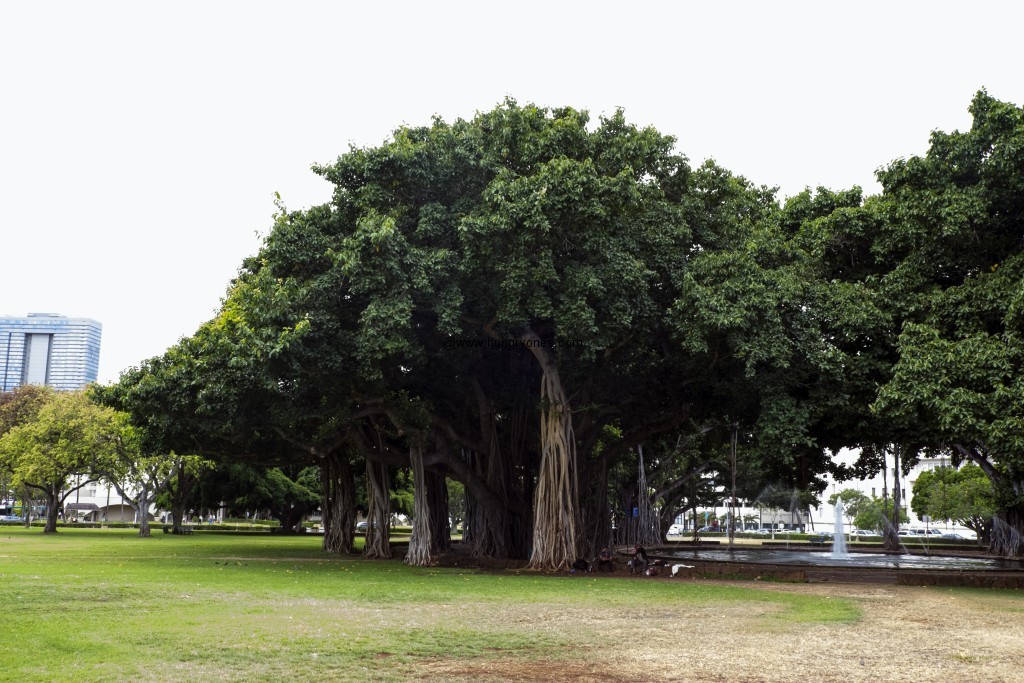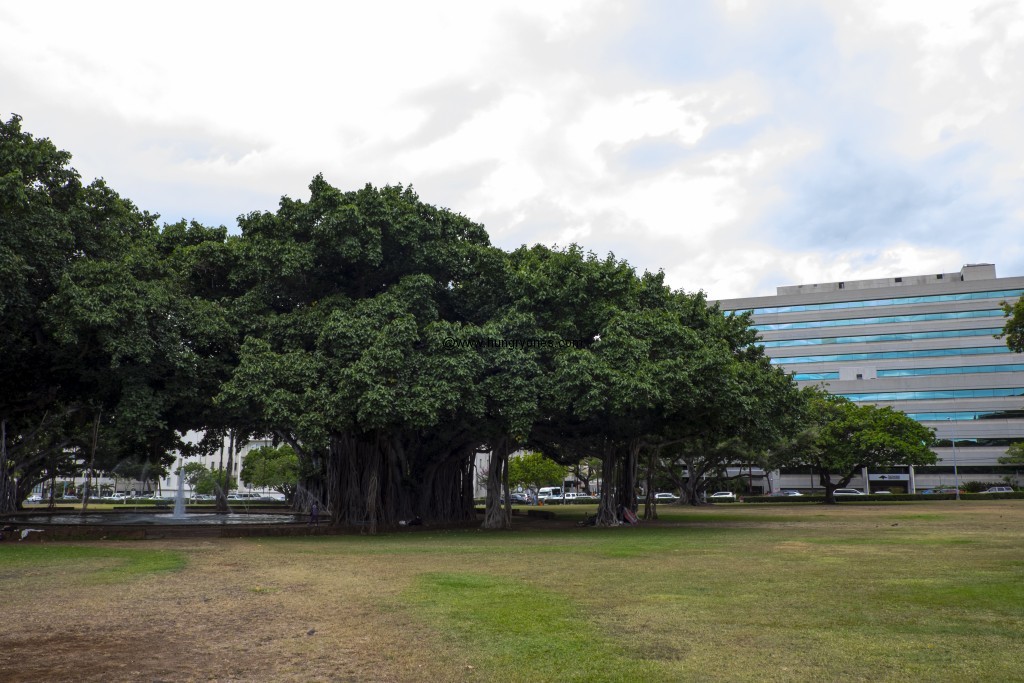 Still I persisted in my stroll throughout the park and I'm glad I did. The centerpiece is the beautiful, lovely fountain, perfectly surrounded by celestial Banyan trees. Homeless can be viewed in various states of undress, wakefulness and sleep. They don't seem to notice anyone beside them selves.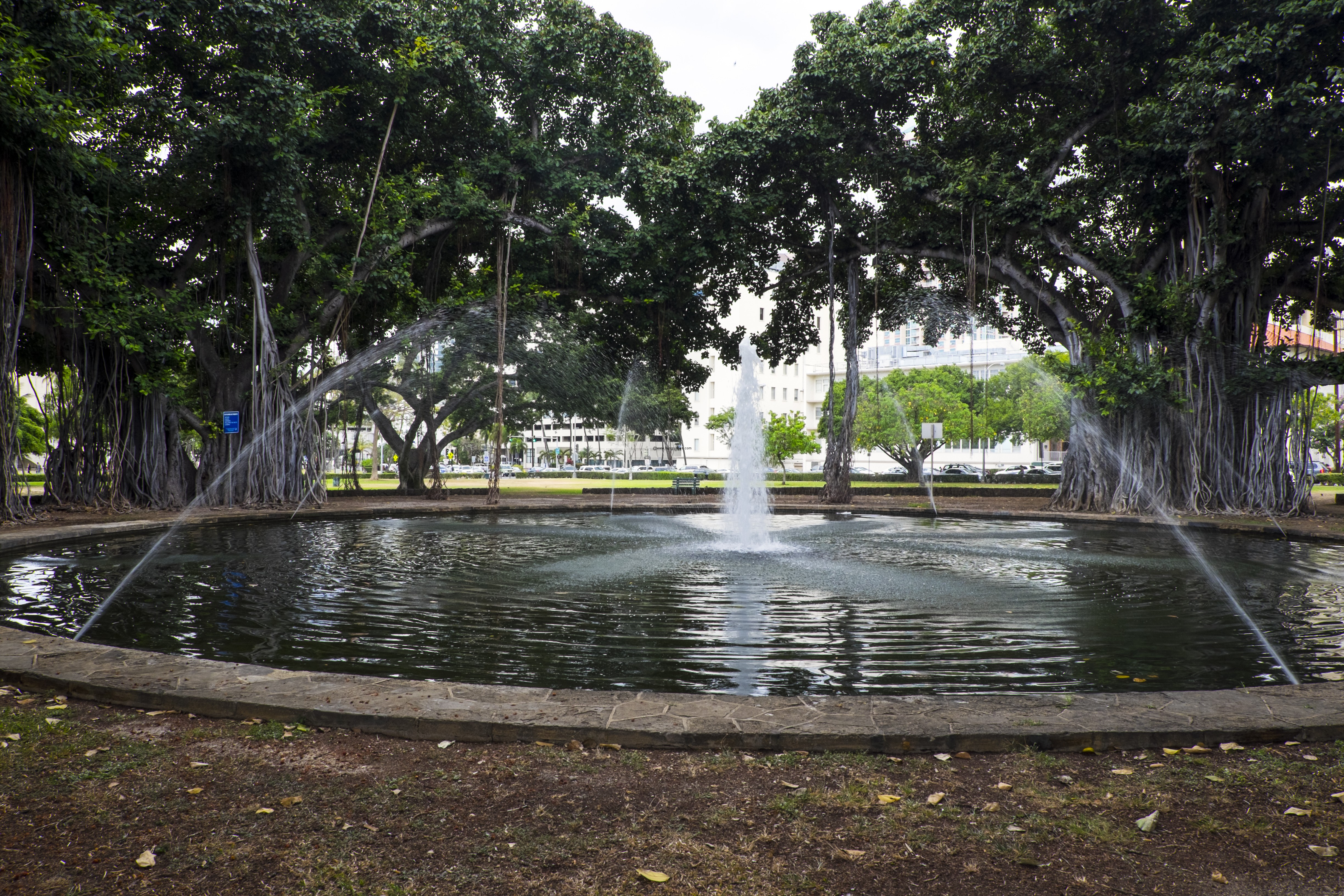 If the Banyan trees could only talk, they would tell you what happened so long ago to make this place an historical landmark.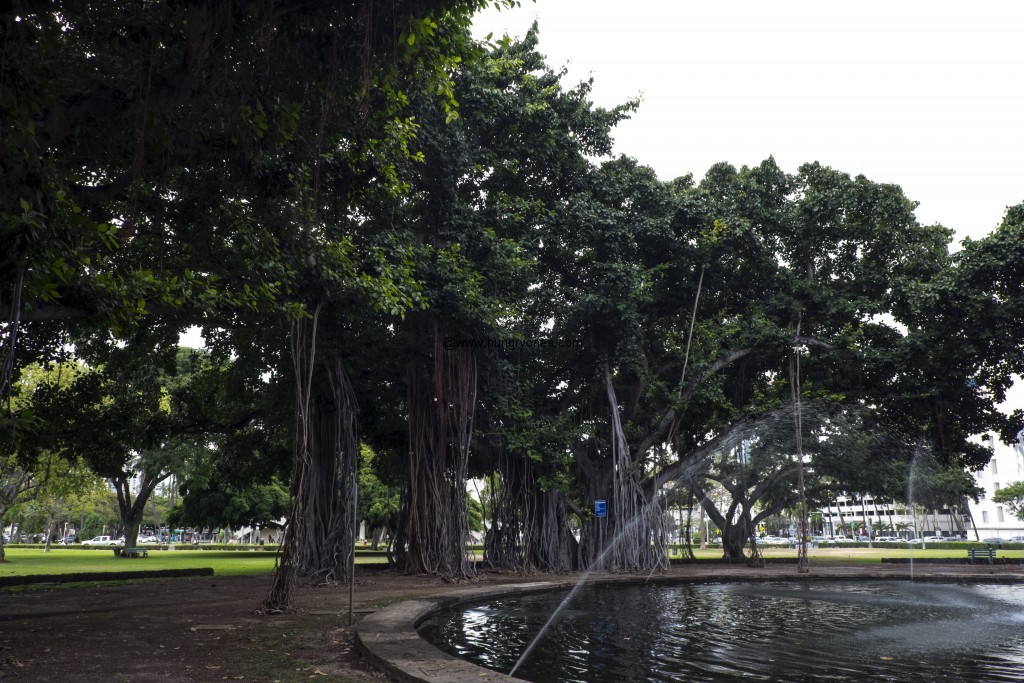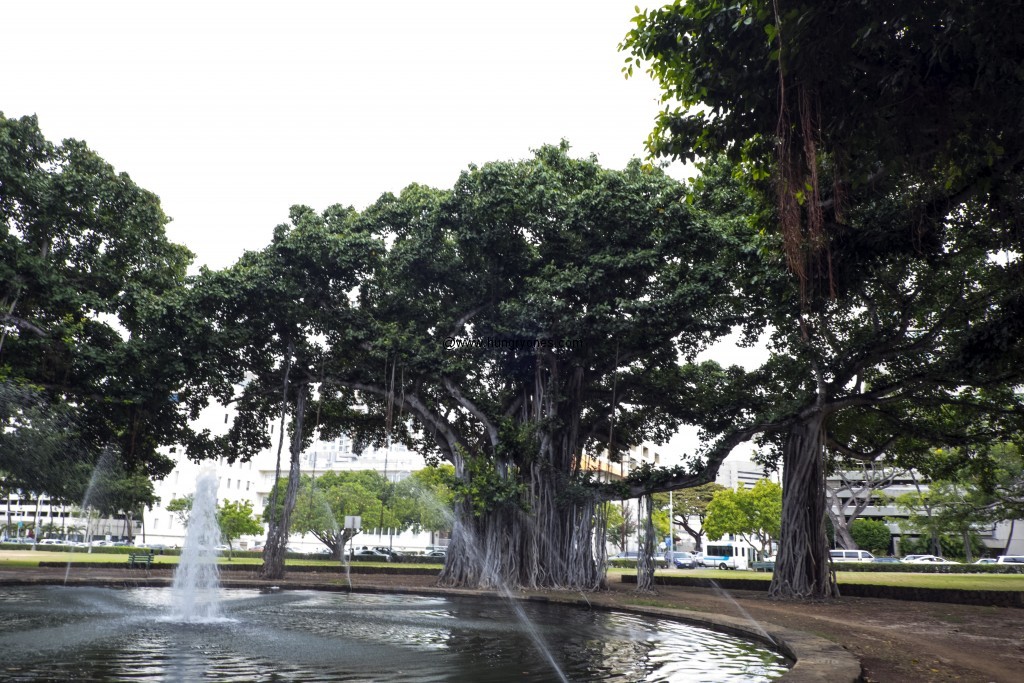 The trees draw the abandoned, forgotten and homeless near to her center. An abundance of peace and love emanate from the tree's  beautiful, magical center causing water cascading down, marking the entrance to another place in time. Nobody else seems to notice this place of deep significance. The trees care for and sing their special song, only to those who will listen. I'll save this story for another time.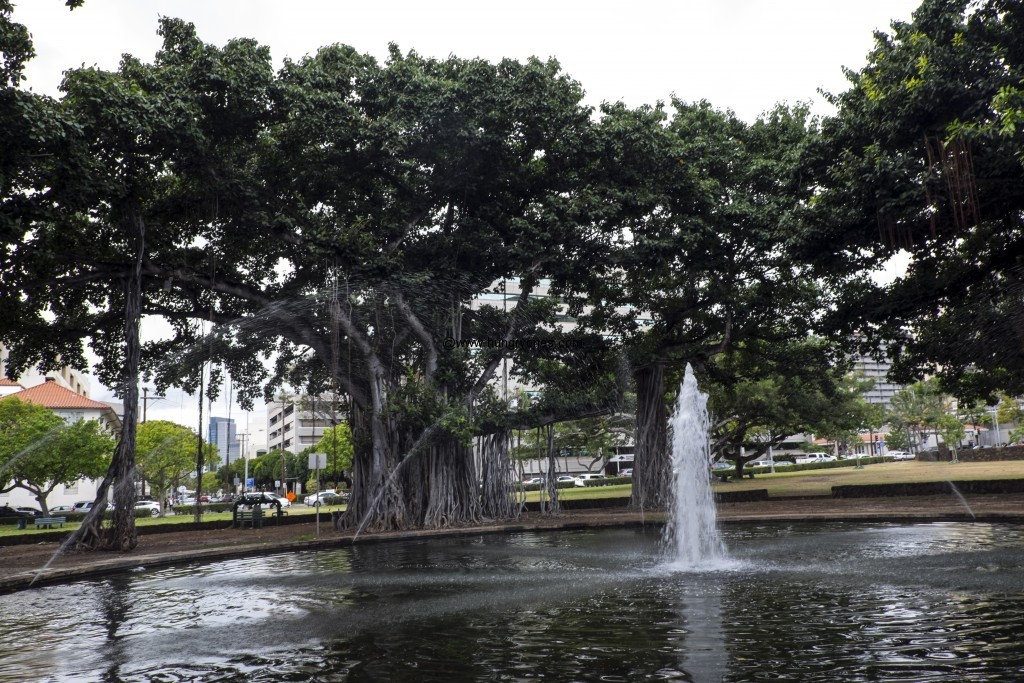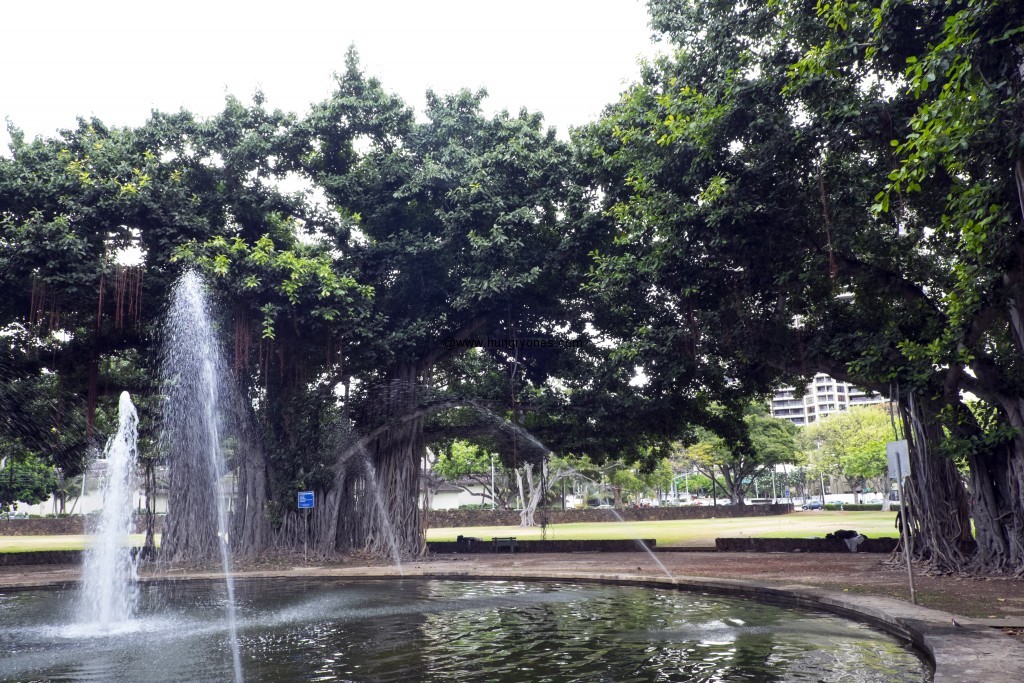 On July 26, 1843 Admiral Richard Darton Thomas sailed into Honolulu harbor with the intention to end the occupation by  Lord George Paulet. On July 31, 1843 he handed the islands back to King Kamehameha III, who said, "The sovereignty of the land is perpetuated in righteousness",  in a speech during a ceremony to mark his restoration. This became the state motto of Hawaii, incorporated into the Seal of Hawaii. Kamehameha III named the place where the ceremony was held in downtown Honolulu, Thomas Square in his honor. In 1925 it was made into a park managed by the City and County of Honolulu. It was added to the National Register of Historic Places, on April 25, 1972. It is state historic site, 80-14-9990. Wikipedia