While quietly anticipating my dinner at Pure Burger, in comparison, I recognized just how few 'other' restaurants cater to people with food, dietary restrictions or the menu challenged sounds a bit better to me. I'm one of those people and it's hard going out and winding your way around each menu and narrowing down the items you may eat. So when I find a restaurant like Pure Burger, I get really excited about the fact that if I want to, I may eat literally anything on their menu! Quite a breath of fresh air for me!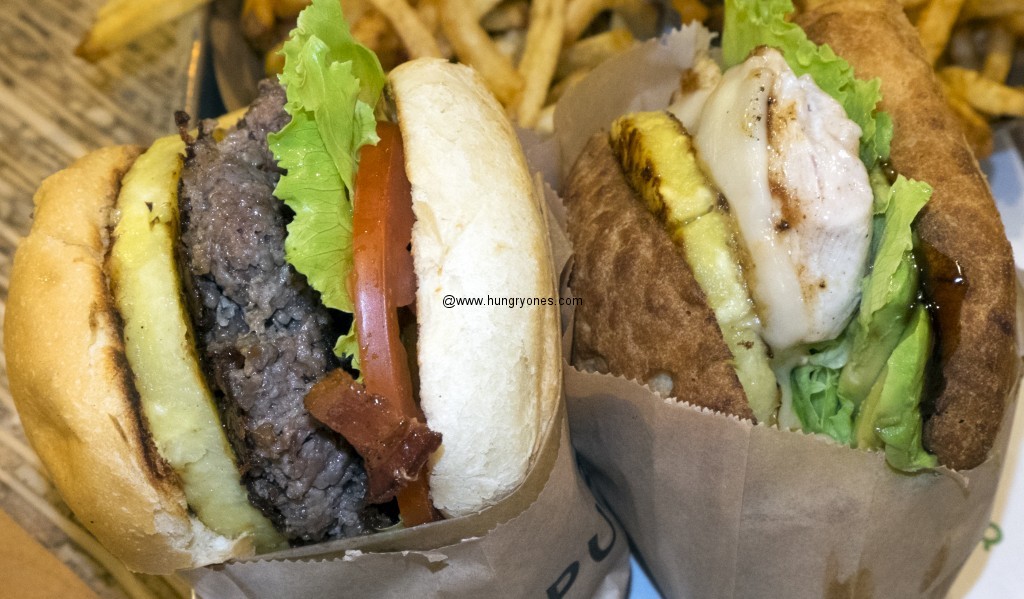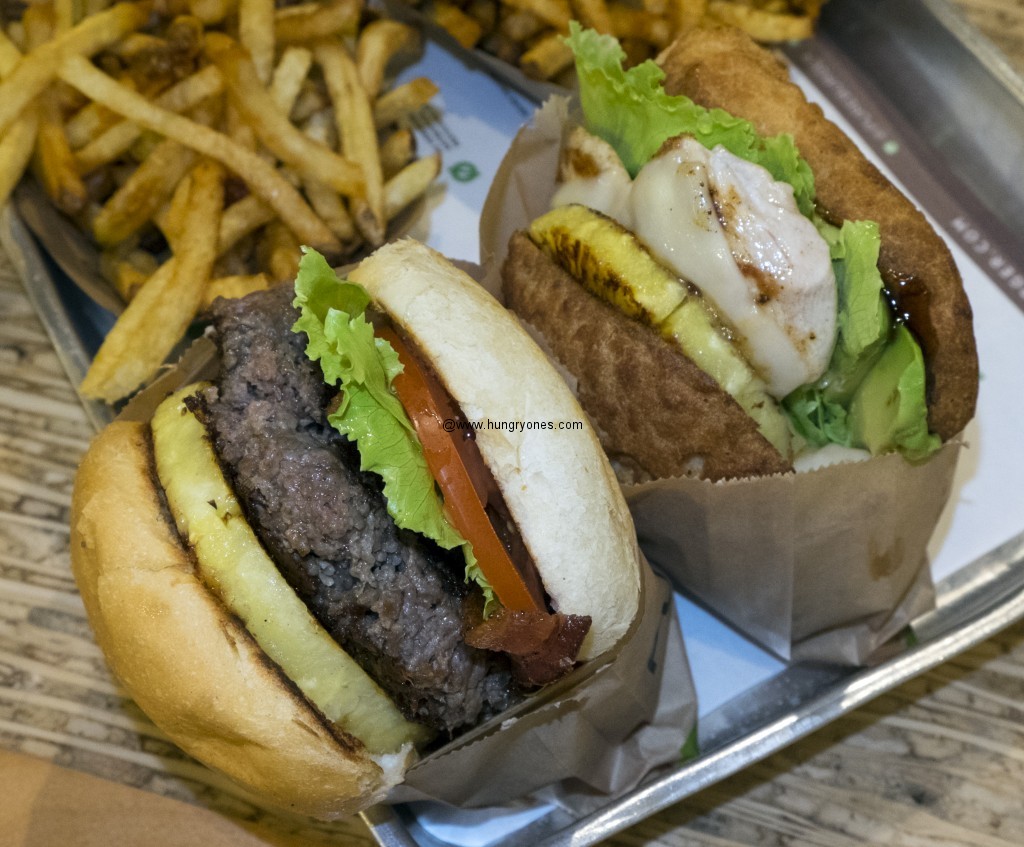 My excitement was happily dancing around in my head as I ate my chicken burger on a gluten free bun, the fresh, potato french fries and yes a vanilla, oreo, chocolate liquor, milkshake! The gluten free bun was moist and flavorful along with the juicy, savory chicken breast. I added teriyaki sauce, lettuce, swiss cheese, grilled onion, avocado and pineapple to my build your own burger, the flavors really worked well together. The milkshake was thick, creamy with loads of crunchy oreo's. Also sampled a few of their craft beers. Decided on the pure pilsner with a nice citrus after taste. The employee who took our order was extremely friendly, helpful and informative about the menu and could answer all of my questions! So delightful! I'm happily anticipating my next visit and thinking I will try the bison burger.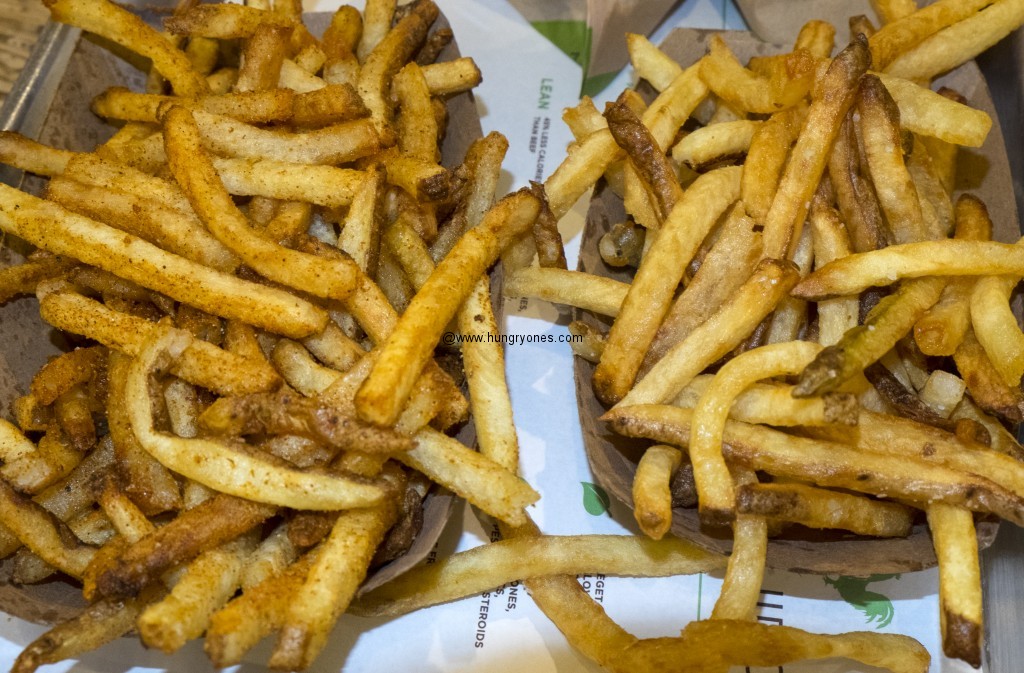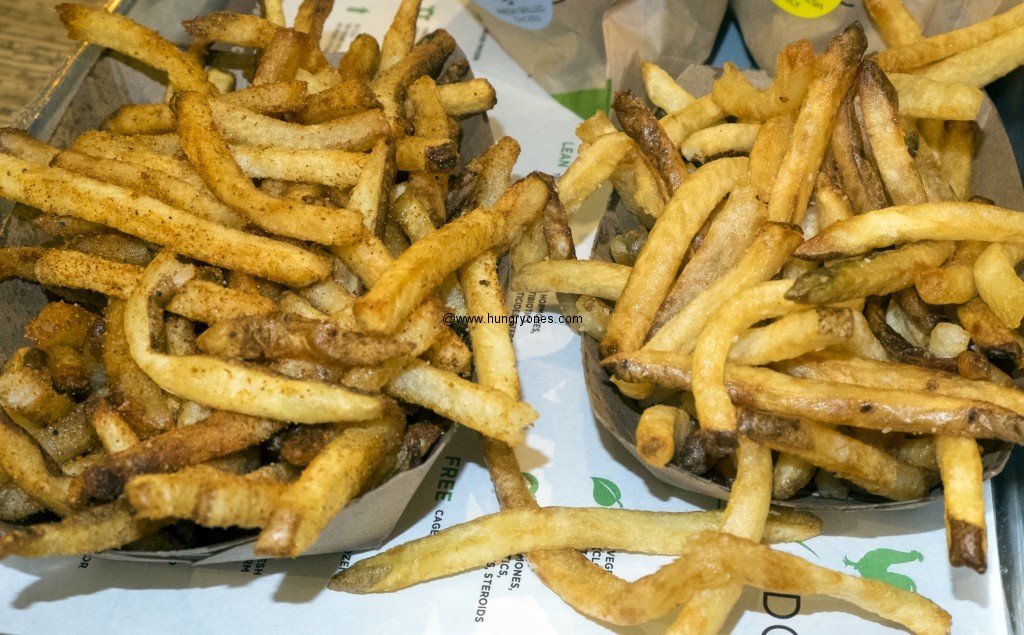 The interior design is thoughtfully laid out with beautiful wall colors, a handsome mural as a center piece and informative menu descriptions about the food and where it comes from.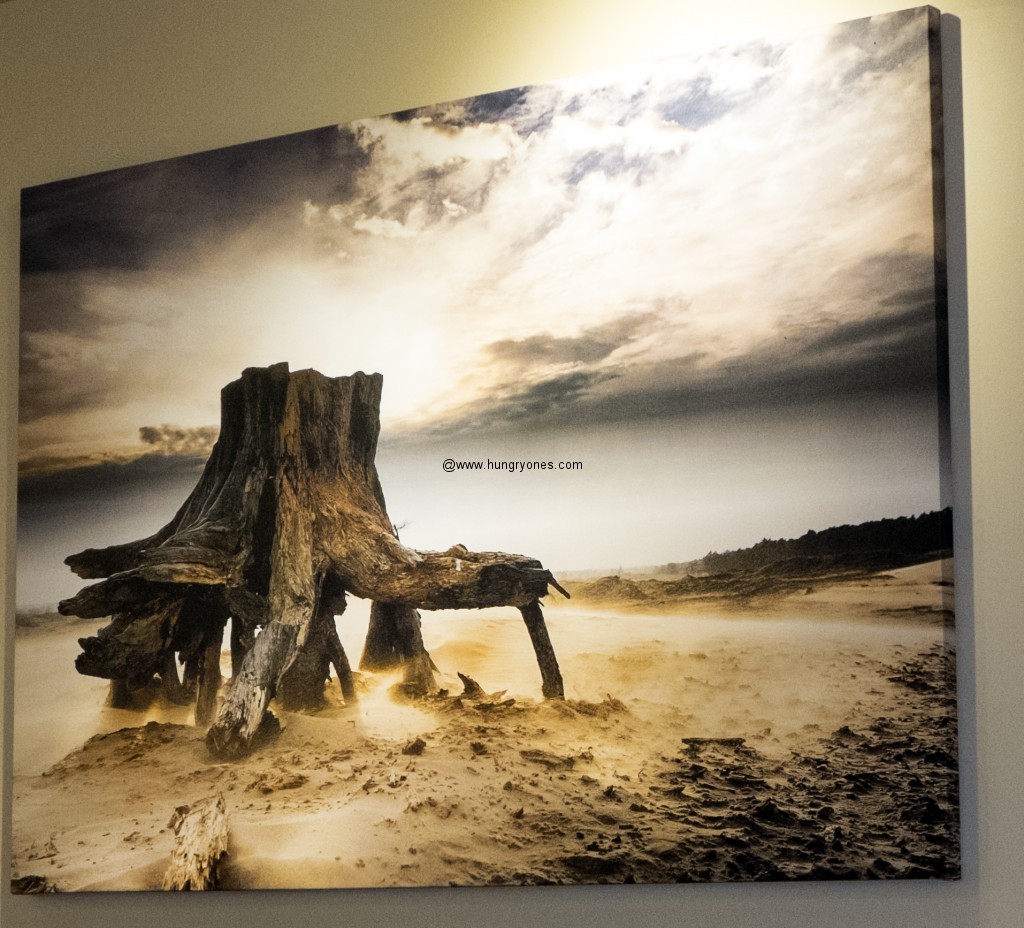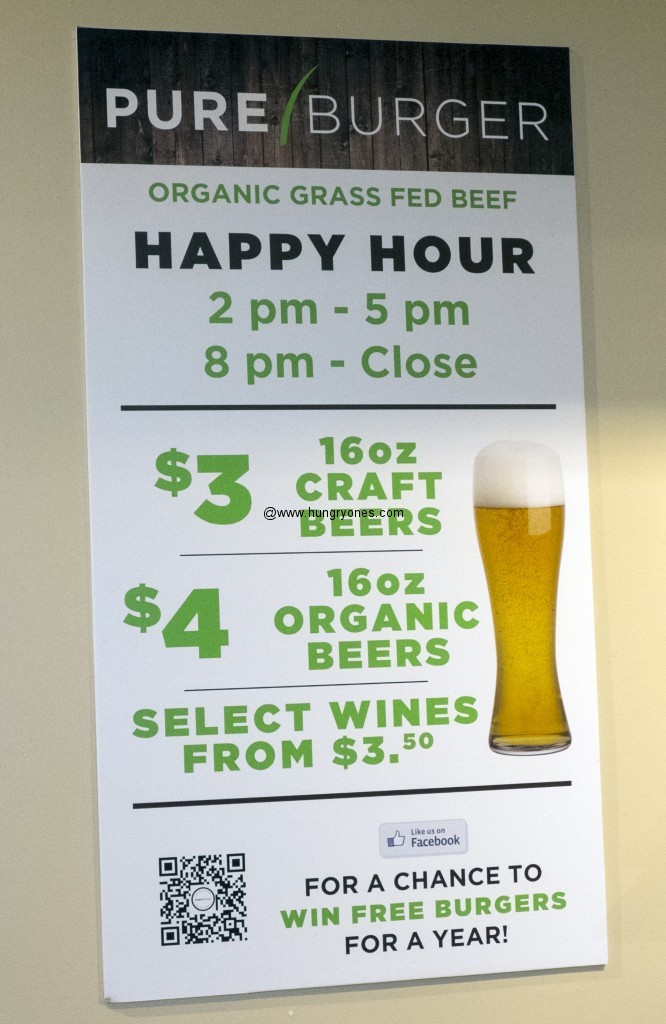 The best part for me? On the drive home, my  stomach remained full and happily satisfied. I'll be back!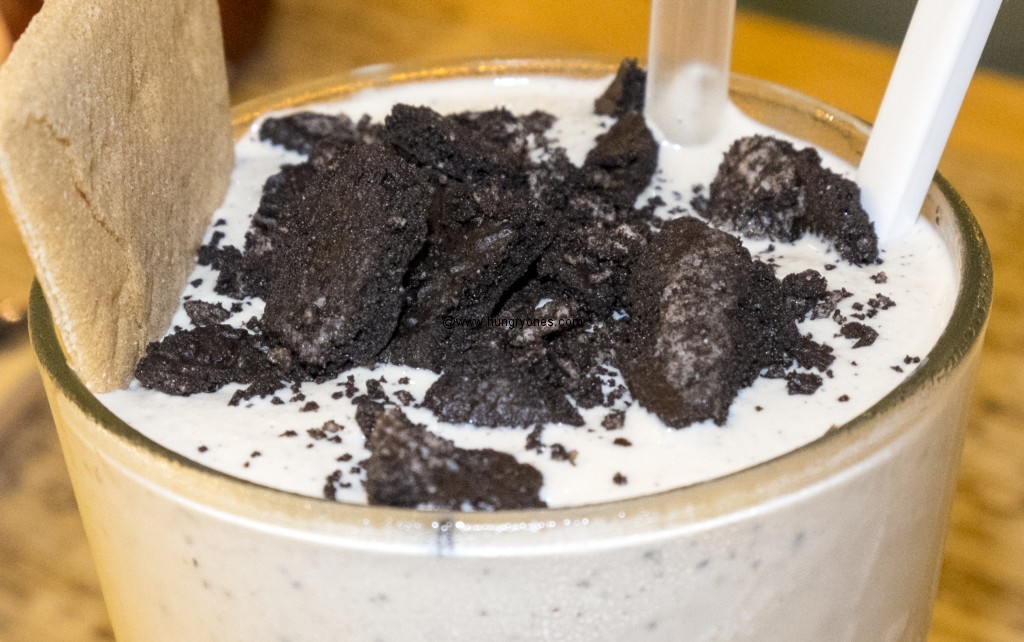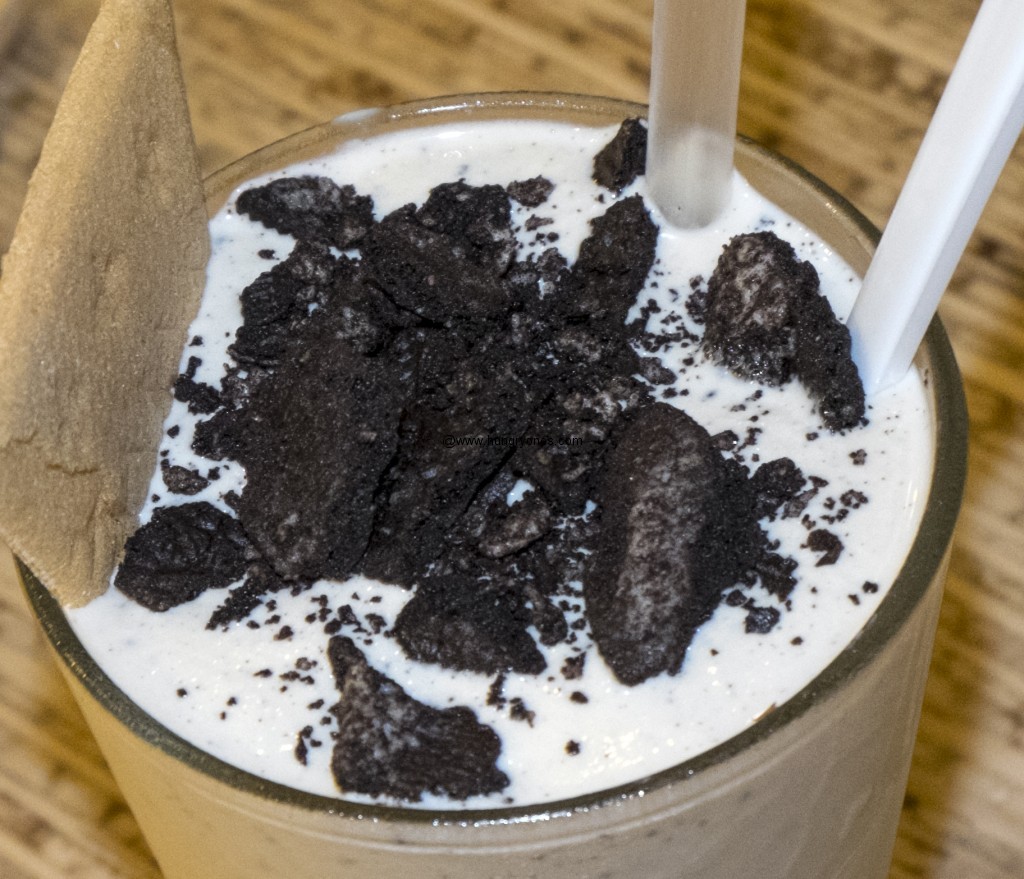 Pure Burger not only caters to the menu challenged, but to each and every individual that cares not only about where their food comes from, but how it is prepared and served with such thoughtful, careful passionate preparation.
by Maggie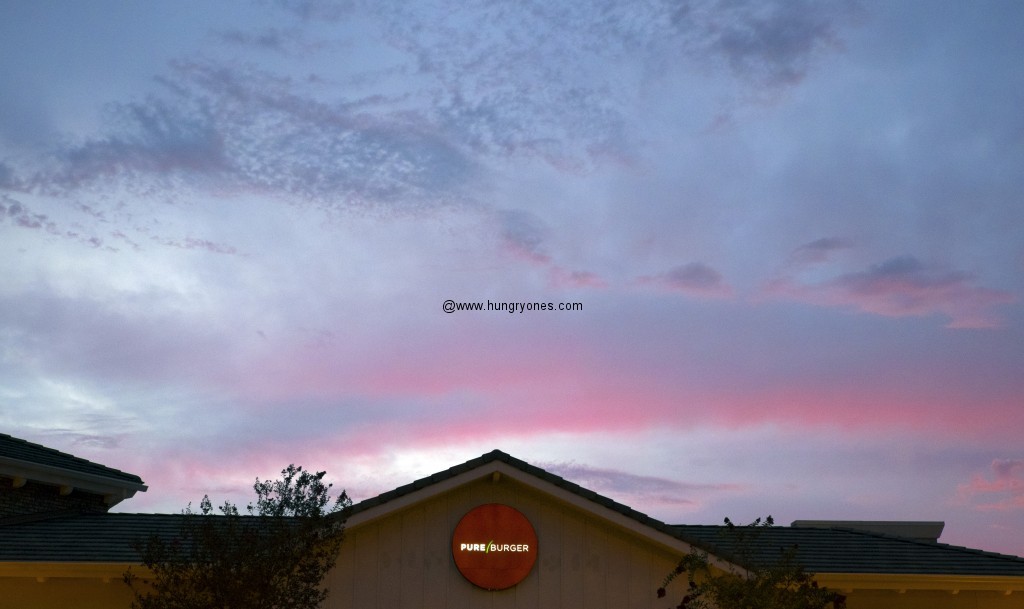 Stars twinkle in night
Wind sweeps leaves in the distance
Almost time to sleep.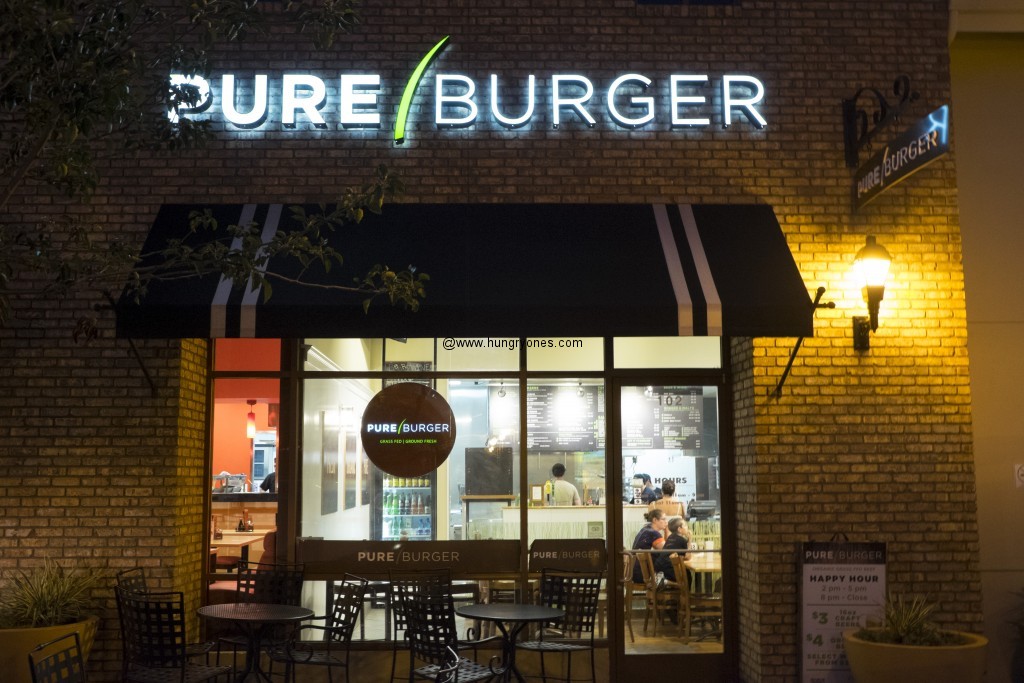 It was dark when I arrived.  I knew I was in the right spot as I looked up and spotted the bright neon sign.  Inside I was surprised to see
Bison burger on the menu.  I was a bit worried as I've heard leaner meats tend to be dryer.  My fears were unfounded as I admired the glistening burger brought before me.  There was a satisfying crunch as I bit into the fresh lettuce and bacon.  I tried the burger with pineapple but the perfect combination of flavors seemed to be with bacon, lettuce, and tomato.  I found the burger to be just juicy enough and the flavor excellent.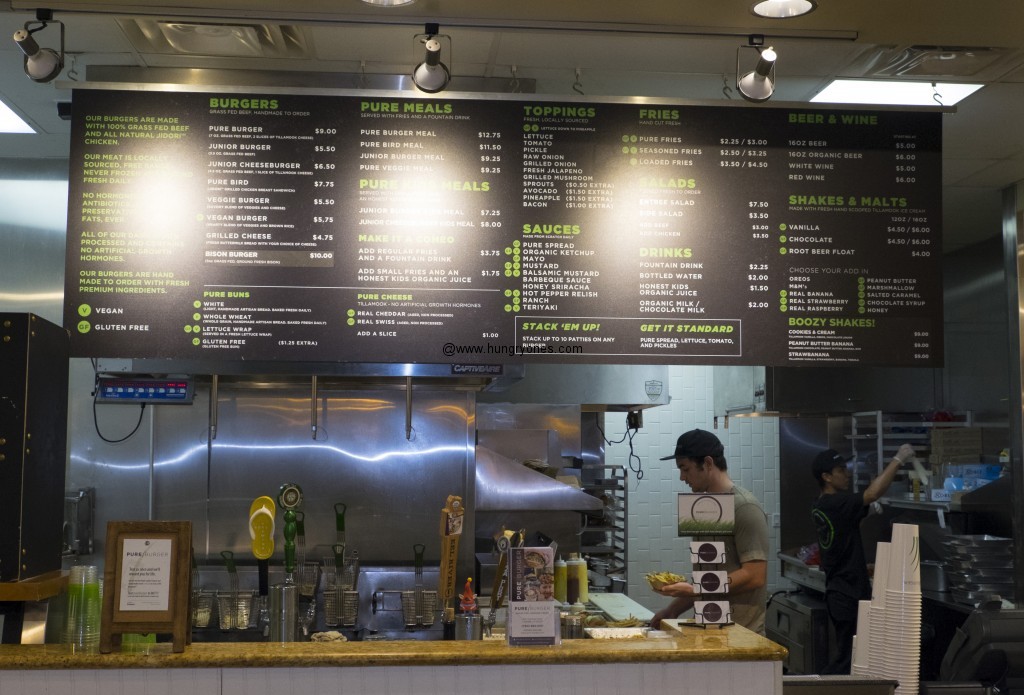 I couldn't decide whether to get regular fries or the seasoned fries so I got both.  They are about the same size as a Burger King fry but much better.  Flavor was unlike any fry I have had before.  There was a bit of crunch to the outer shell and that was where the wondrous flavor was coming from.  Inside was soft and had rich potato flavor.  Seasoned fries were identical but some cajun seasoning was sprinkled on them.  The added flavor was really good but made me thirsty.  It was a bit like the Magic Dust they put on Red Robin fries.  I investigated further and found fresh cut potatoes were fried in Non GMO Rice Bran oil. Potatoes were blanched and then crisp fried (the french method).
Vanilla shake made extra thick was cold and almost pure ice cream just the way I like it.  Tillamook vanilla ice cream gave the shake a light creamy vanilla flavor.
On a previous visit I tried the Pure Burger made with grass fed beef.  I ordered it with pineapple, bacon, lettuce, and tomato.  Love the combination of flavors and how the pineapple gives it a sweet juicy component.
Pure Burger appeared like your typical gourmet burger joint but their commitment to using the healthiest ingredients is impressive.  The beef and bison are fresh, grass fed, and free range, antibiotic and hormone free sourced from Sunfed Beef in California.  The ice cream is made with hormone free milk.  Normally I'm not willing to pay a large premium to eat the healthiest ingredients but the prices here are comparable to Smashburger or Burger Lounge.
Time to sleep.  But I will be back another day.
 by Soo
Disclaimer: We were invited to visit Pure Burger. Our meal was complimentary and we were not further compensated for this post.
Pure Burger
2641 Gateway Rd
Carlsbad, CA 92009