If you can't stand the heat, get out of the kitchen.
Harry S Truman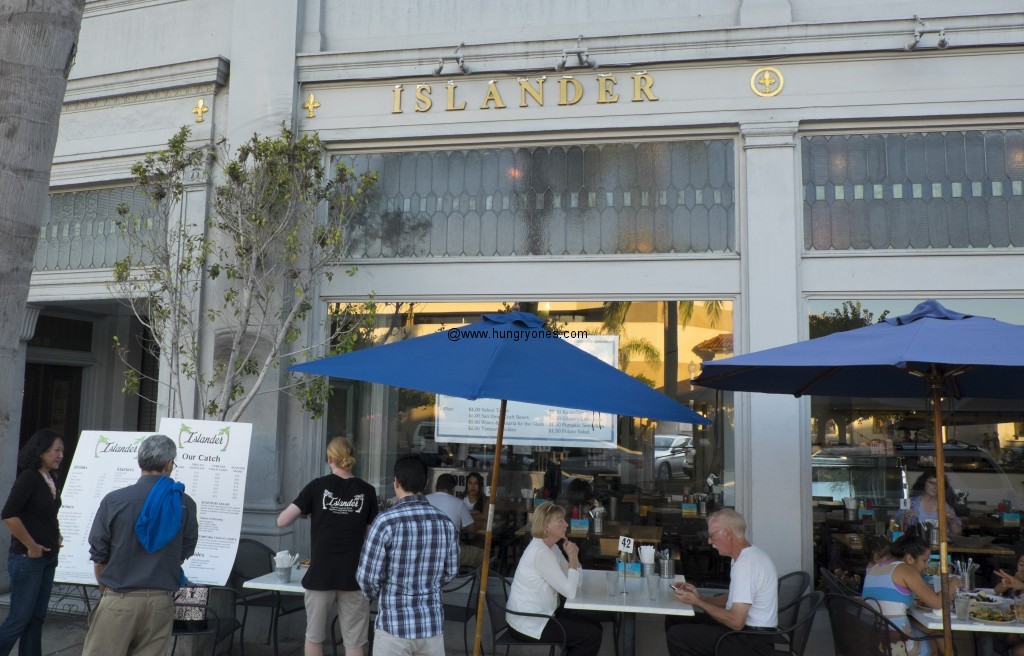 Noticed all the outdoor seating was taken. Strange nobody was sitting inside. After I went inside to look over the menu I felt why. Air was hot and still. The ceiling fans 20 feet above rotating slowly didn't help much. This was during the summer heat wave and the AC was broken.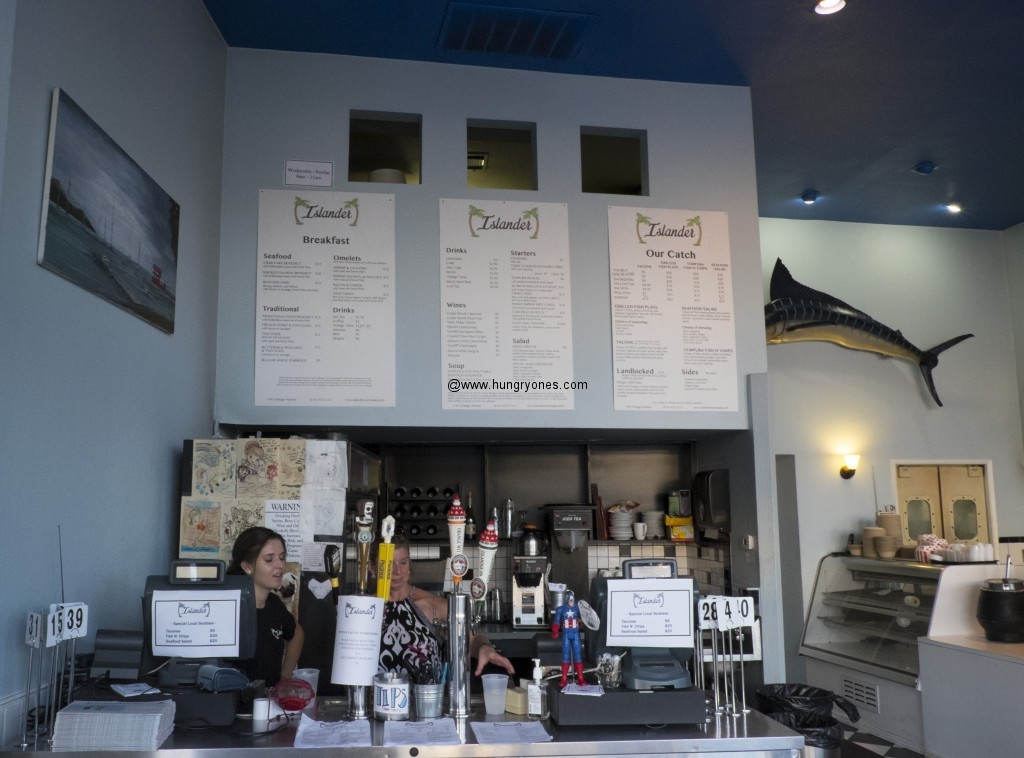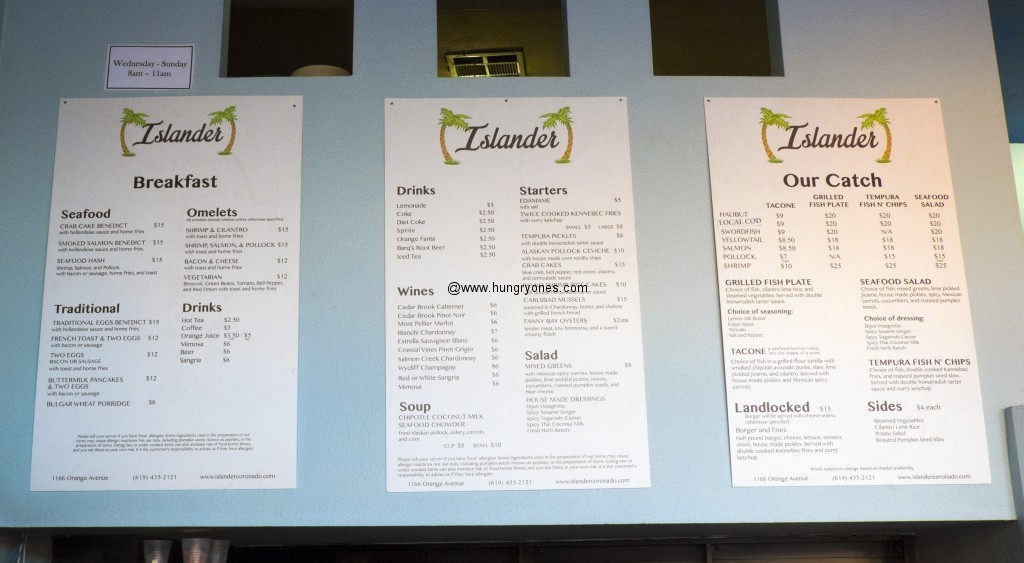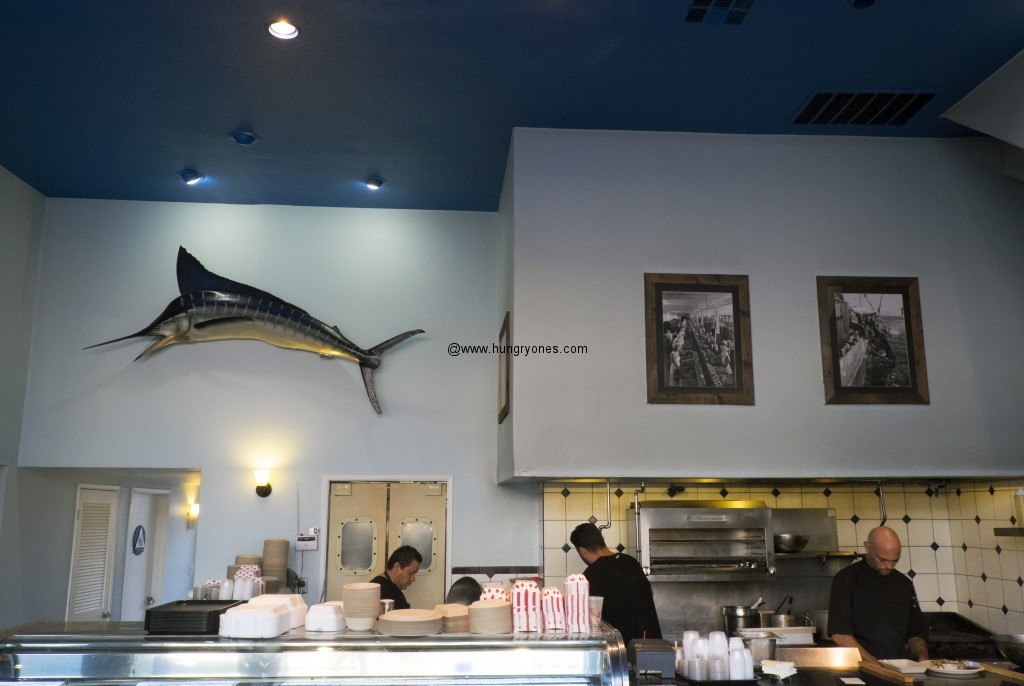 I chose the special. Fresh locally caught sea bass fish and chips. Crunchy tempura batter gave a delicious fried salty flavor to the mild sea bass.  Flavor was pretty good but I prefer the flavor of the fried sea bass at Sally's Seafood on the Water. Twice cooked Kennebec fries had a crunchy outside and a delicious flavor. Among the best in San Diego.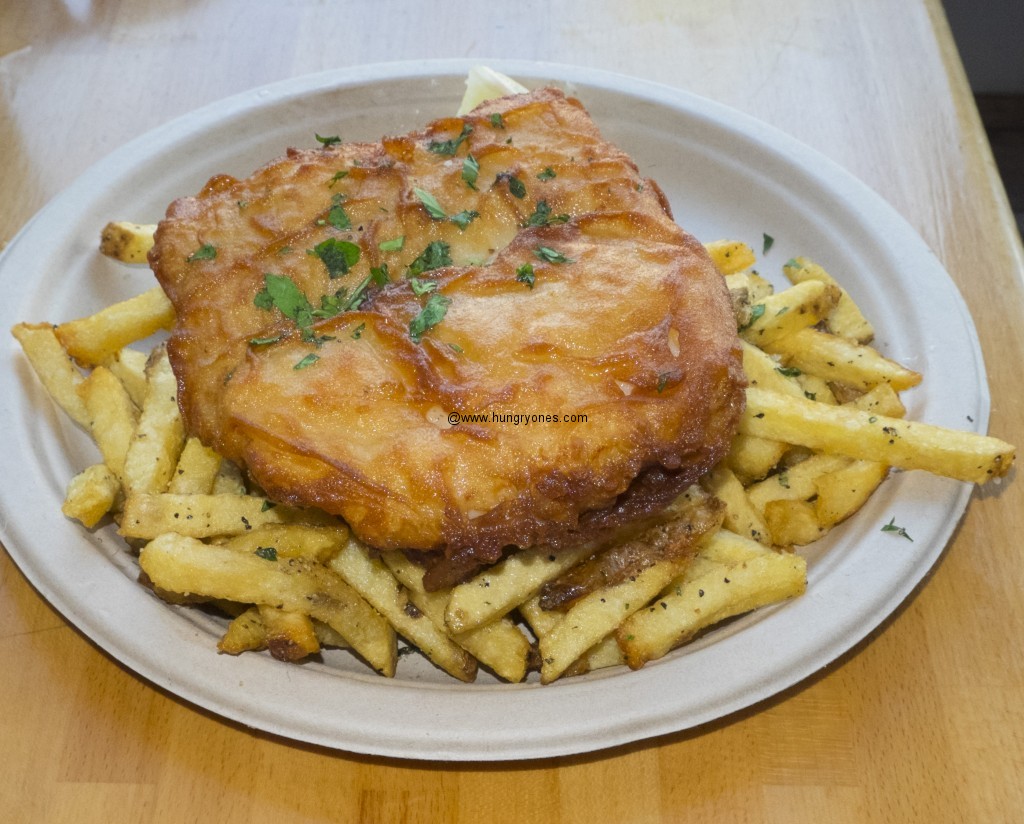 Staff was very friendly. I'd come here again if I was in Coronado.
Islander
1166 Orange Ave
Coronado, CA 92118